AEW: All Elite Or All Hype?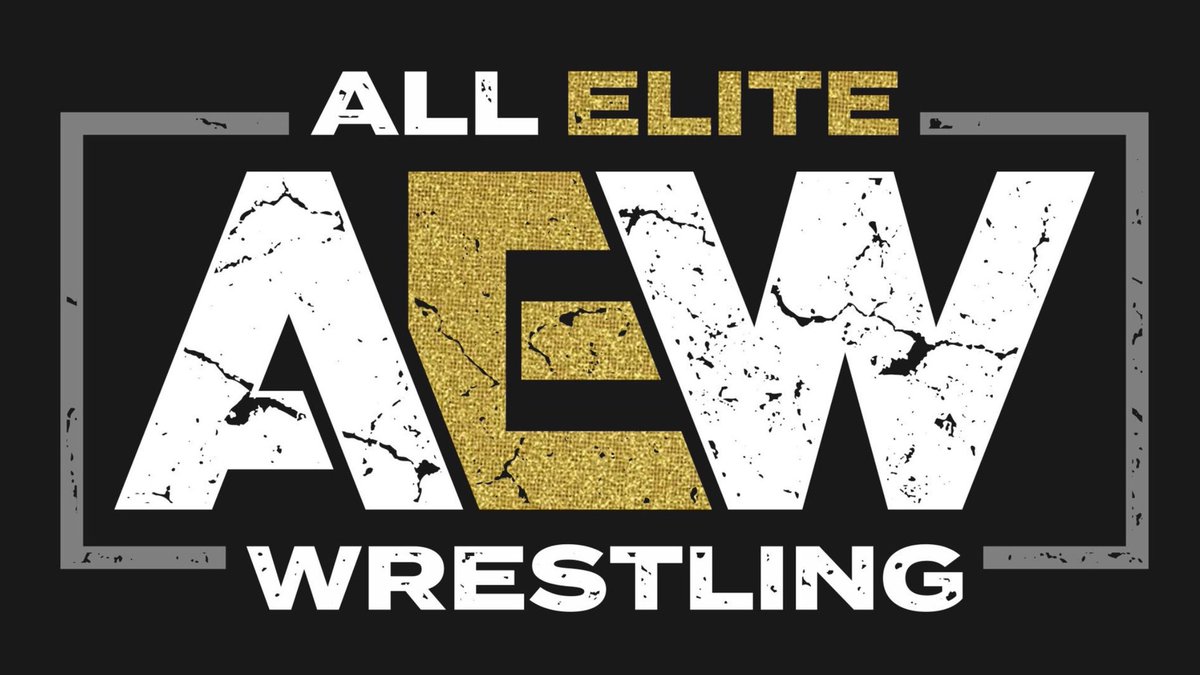 Well as soon as the ball dropped on the west coast, the biggest news of 2019 followed. AEW has people buzzing. But will the expectation outweigh the reality?
As I'm sure you're aware of the news that started off the new year as in a recent episode of Being the Elite revealed that they have officially created a new wrestling promotion called All Elite Wrestling. They also announced that their first big event will also be known as Double or Nothing, the sequel for their first show, All In.
I think everyone knew it was going to happen soon as the rumors started taking place about a new company being formed after Cody, Young Bucks, and even Chris Jericho being involved in some meetings while being secretive or just denying anything until they made the announcement themselves. Before we talk about opinions and such, let's look over what we exactly know so far.
Right now, we do know that Cody will be the executive producer for the promotion while Young Bucks will be known at the bookers for it. Also, apparently BJ Whitmer is being considered as one of the producers once it was announced about his departure from Ring of Honor. We do know that they have signed a few deals but they didn't say who exactly has signed. However, we do believe that Cody, Christopher Daniels, and Adam Page have signed contracts while Young Bucks look like they haven't just yet. An announcement that I think we'll get after their match at Wrestle Kingdom 13. We also found out that co-owner of the Jacksonville Jaguars, Tony Khan will be the official president of AEW and his net worth is apparently over 6 billion dollars which is huge and could be super beneficial for their finances to help them get started, plus he's also a big wrestling fan who is even subscribed to the Wrestling Observer Newsletter. Apparently, our next set of details will be announced next week at a rally.
So what exactly will AEW need to have a chance to be considered a successful business? Well, let's take a look down below and see what we got.
TV Deals
– A TV deal is one thing they would need and they apparently have a few deals lined up after the success of All In that impressed a lot of broadcasters for some television deals, but now they would just need the right network that is around for most cable providers to get as many people as they can for the ratings. We also know that they have registered a trademark for 'Tuesday Night Dynamite' which would look like they're going for a Tuesday slot for their show which is a good spot, especially if WWE does move SmackDown to Fridays when they go to FOX. Least we know that All In benefited them more in the long term, otherwise we probably wouldn't have gotten executives having their eyes set on the new promotion.
Partnerships
– The right partnerships will definitely be in a step in the right direction and the question is who would be interested in doing it. Right now, a partnership with New Japan Pro Wrestling is up in the air due to their current partnership with Ring of Honor and they might not want to exit that partnership as of right now. Unless they would find a way to work with both United States promotions just so they get that extra exposure in the states on a bigger network instead of AXS TV, but it again all depends on what they want to do in the long run. If New Japan does fold on being partners with them, what could they do? They could always find another Japanese promotion that would be interested in thriving to get that global exposure. If New Japan doesn't go, then that would most likely mean that Ring of Honor, Rev Pro, and CMLL wouldn't be able to do the partnership with them, but they would still be in a good spot since there's plenty of promotions out there for AEW to partner up with all over the globe, just all depends how far they want to go with their partnerships or just start small and work their way up.
Talent
– Like I said earlier, only a handful of people have contracts with them while some are up in the air right now. They would wanna have some top talent to increase more interest in the product and we still got quite a big selection of free agents and some wrestlers with their contracts coming up. Kenny Omega is one of them and he could be the face of the company if he did sign, but right now we don't know what exactly will take place for him since his contract with New Japan expires at the end of the month and if they don't partner with AEW, he would might wanna jump ship and join the company to help put it on the map or he could sign with WWE for all we know and the ball is entirely in his court. Chris Jericho is another one that is also up in the air since he has a mind for the business and would most likely wanna join to help put them on the map, but for all, we know it could be a short-term deal like he does with everyone so it wouldn't full tarnish his relationship with Vince McMahon, but we never know what goes on in Chris' head and does whatever he wants. Again, there's a huge talent pool all over the world and plenty of free agents to sign if they want to give them contracts.
Will they be considered competition for WWE?
– This is definitely a big question for people and I'm sure a lot of people will think yes, but, I would wanna say no as of right now. Not because I think they would be or anything, just more of they just started out and we still don't know their official plans or how it will plan out at the end of it all when they start off. I think that they're right now just considering an alternative product for people that want something new or just tired of how WWE is running stuff. If they were to try and go after WWE head on right away, then there's a high chance that they would lose as they could run off their competition if they cared enough and are not only more financial compared to them, also have better production and a bigger global audience compared to them. Right now, just focusing on themselves right now is a better way to go about it at first and then just build up a bigger audience as you go along instead of just jumping the fun.
Will AEW be successful?
– Right now, it's too early to tell due to not having enough information about the promotion except for who's in charge and who do we have right now. I do like their chances though as they do have enough loyal fans due to their Bullet Club days and Being the Elite YouTube show, No matter how you feel about them as performers, it's hard to deny the minds they have for the business as they do know what the fans want when it comes to a wrestling product, and know how to take full advantage of that to make it work out in their favor. If they do play it smart, I think it'll be a great alternative and could be a huge success if done right and I actually do wish them luck for them in the end and hope it doesn't flop like Global Force Wrestling, you guys remember that? I don't think anyone does and Jeff Jarrett tried…kinda. I'm definitely gonna keep an eye on it to get more information since any chance to see more wrestling isn't always a bad thing.
So thank you guys for reading my latest article and how do you think it'll fair off? Will be a huge success or will be a promotion with all hype but no substance? That's for you and all of us to find out. I'm sure we won't get an official show till near the third quarter of the year but things could happen and we'll see how things go.
King's WrestleMania Rewind: Charlotte Flair vs. Asuka from WrestleMania 34
Chris king is back with one of the most underrated matches in WrestleMania history–Charlotte Flair vs. Asuka!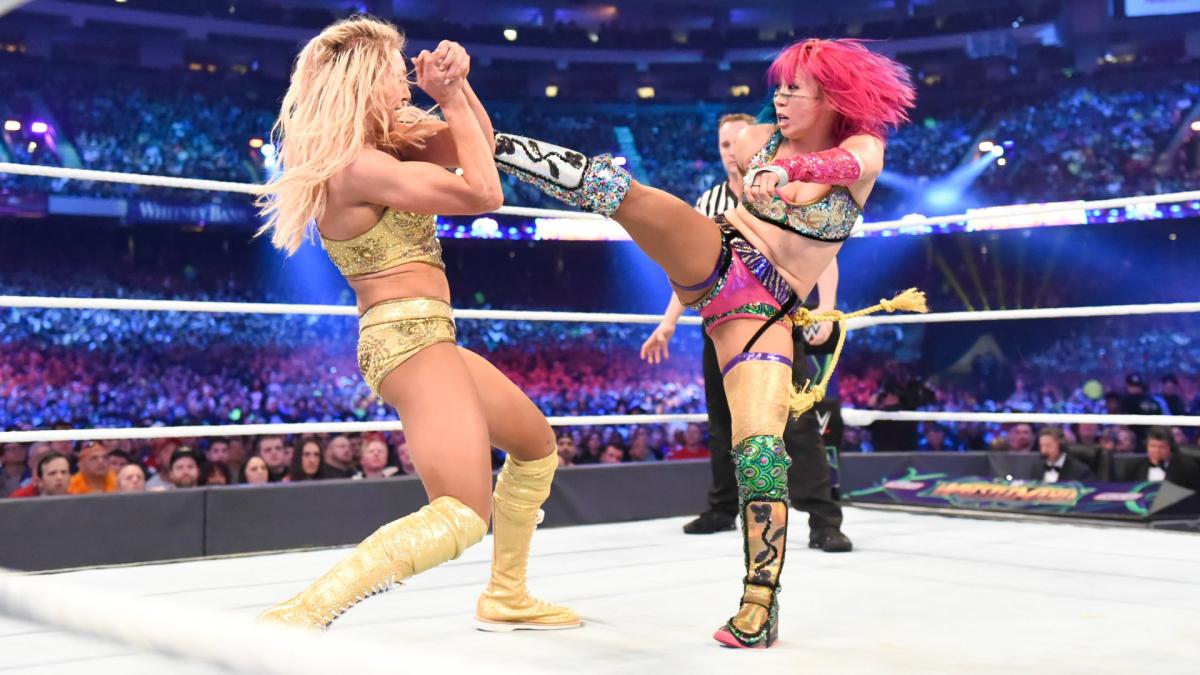 Chris king is back with one of the most underrated matches in WrestleMania history–Charlotte Flair vs. Asuka!
We look back at Charlotte Flair vs. Asuka at WWE WrestleMania 34. 'The Empress of Tomorrow' put her unprecedented and historic undefeated streak of 914 days on the line against 'The Queen's' SmackDown Women's Championship.
For years, this was considered a dream match while Asuka dominated the roster in NXT, while Flair won numerous championships on the main roster on both Raw and SmackDown. The Empress made her long-awaited debut on the September 11th episode of Raw and began to tear through the competition.
Asuka outlasted all twenty-nine other women in the historic first-ever Women's Royal Rumble match to challenge for the title of her choosing. At Fastlane, she made her choice.
The WWE Universe was so excited for this match myself included. Both superstars delivered a fantastic performance on the Grandest Stage of Them All executing counter after counter. Asuka showed off some nasty-looking kicks to her opponent, and Flair hit a thunderous Spanish Fly off the top rope. Flair was seconds away from defeat at the hands of The Empress but she locked in Figure Eight and Asuka was forced to tap out.
I can't even begin to explain how shocked I was at this outcome, as nearly everyone expected The Empress to continue her undefeated streak and walk away with the women's title. This controversial decision was the downfall of Asuka's momentum. She would ultimately win the SmackDown Women's Championship at the 2018 TLC pay-per-view in the triple-threat ladder match.
Fast forward to this year when Asuka has recently returned with her Japanese-inspired persona Kana. Kana is dangerous and ruthless and is heading into a championship with Bianca Belair at WrestleMania 39. The Empress has regained all her momentum and is highly favored to walk away with the Raw Women's Championship. Let's hope that Asuka and Belair can tear the house down and deliver an A+ grade match both women are fully capable of.
King: Dominik Mysterio Needs To Do This At WrestleMania
Chris King is here with what WWE should do with Dominik Mysterio at WrestleMania in his long-awaited match against his father Rey Mysterio Jr.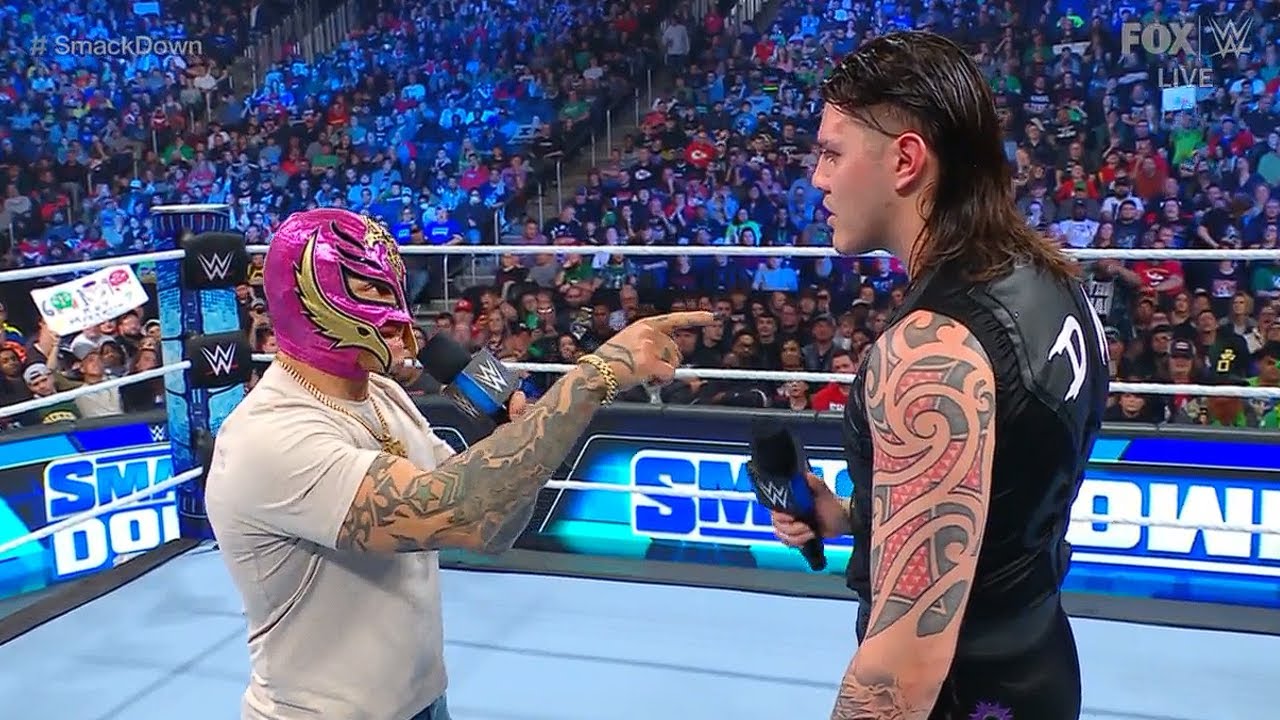 Chris King is here with what WWE should do with Dominik Mysterio at WrestleMania in his long-awaited match against his father Rey Mysterio Jr. 
On this week's episode of Friday Night SmackDown, Rey Mysterio finally snapped and beat some sense into his disrespectful punk-ass kid Dominik. The member of the Judgement Day came out to push his father again for a match on the Grandest Stage of Them All, this time with his mother and sister at ringside. The ungrateful punk told his mom to "Shut Up," as a father even I wanted to jump through the screen and whoop his ass.
Back in October of last year, Mysterio made the emotional decision to possibly quit the company but, instead, Triple H persuaded the Lucha libre superstar to move over to SmackDown to avoid his son. This came after Dominik shockingly turned on his father at Clash at the Castle. Mysterio did everything he could to refuse his despicable son's challenge for Mania but, a man can only be pushed so far. Mysterio will be inducted into the 2023 WWE Hall of Fame and I expect Dominik to embarrass his father during his speech to further this personal feud.
Yes, the WWE Universe hates Dominik and wants to see him get the ever-loving crap kicked out of him but, this feud is missing a special ingredient to capitalize on the biggest heat possible. Throughout this feud, Dominik has made mention of the legendary Eddie Guerrero on several occasions going back to the "iconic" 2005 feud.
I know WWE might not want to go this route but, Dominik MUST come out to Eddie Guerrero's theme at Mania. The disrespectful punk needs to come out in a lowrider to garner nuclear heat. It doesn't matter if The Judgement Day comes out and causes interference for Dominik to get the win, all that matters is that both superstars get the biggest payoff of this nearly year-long feud. Just imagine the Roman Reigns heat after he defeated The Undertaker and multiply that by ten. Dominik portrays the perfect heel and he truly is the missing ingredient that The Judgement Day needed to grow and evolve into a top faction.