Could Dean Ambrose Win The Royal Rumble?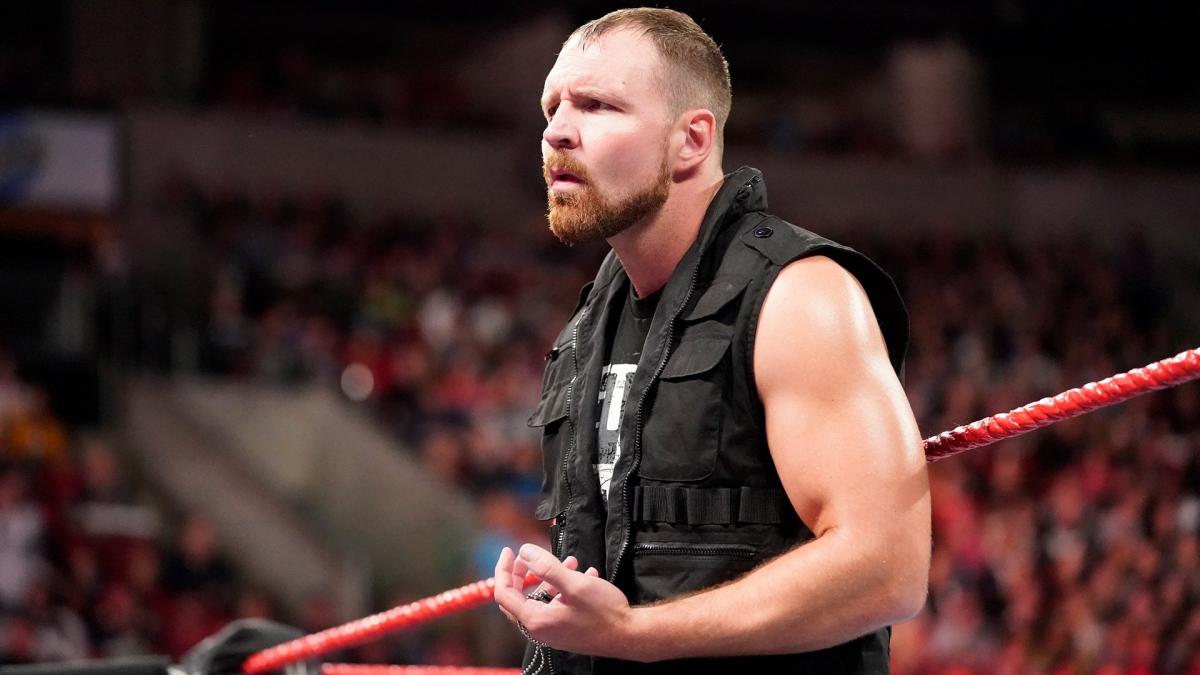 With conventional wisdom pointing to either Seth Rollins or Drew McIntyre, Carol explores the possibility of Dean Ambrose's chances.
The Royal Rumble is days away and excitement is building for the event. The PPV will determine the matches for WrestleMania 35. Bets are already being placed on who will walk away as a winner. On the men's side, names like Seth Rollins, Drew McIntyre, and Braun Strowman are at the top of this year's Rumble winners.
However, WWE likes to do surprises and there could be a dark horse winning the Rumble.
One man to watch out for in the Rumble is Dean Ambrose.
I know a lot of fans aren't going to be happy with this decision; however a Royal Rumble win would be perfect for Ambrose.
Since his heel turn, Ambrose has been a victim of WWE's horrendous booking. His feud with Seth Rollins should've been red hot, instead it was lackluster. After losing the Intercontinental Championship last week, Ambrose fans are worried about what's going to happen to their favorite wrestler heading into WrestleMania. Ambrose is one of WWE's top stars and he just came back from a life-threatening injury a few months ago, so you'd expect they'd have something big planned for him.
What's bigger than winning the Rumble and headlining WrestleMania?
So will we see Dean challenge Finn Balor or Brock Lesnar for the Universal Championship?
No.
Dean and Finn would be a good match since the two have never wrestled together, but with WWE I can't see them being in a main event. As for Lesnar, I think fans will agree that they don't want to another match between Ambrose and Lesnar ever again.
Instead Ambrose could move to SmackDown and challenge with Daniel Bryan or AJ Styles for the WWE Championship.
In my opinion, a move to SmackDown would be beneficial for Ambrose. Since moving to RAW, he's been used to help prop his Shield brothers Roman Reigns and Seth Rollins. Also, with RAW being a stacked roster, Ambrose has had little screen time.
Having Ambrose go to SmackDown to fight for the WWE Championship would be a huge boost for him. Ambrose is a good wrestler and is very charismatic, however due to WWE's lack of creative direction for him has caused the WWE Universe to turn against The Lunatic Fringe.
Ambrose needs something huge in order for him to regain his lost momentum. A Royal Rumble win and move to SmackDown is a perfect way to get Ambrose back to the top.
Some fans aren't going to be happy with this possible Royal Rumble outcome. Many would prefer Rollins to win since he's so popular and has a lot of momentum. I agree that Rollins has been on fire the past year and he is deserving of a Rumble win. However, a Rollins win would be too predictable, and it'd be more shocking if they'd have an underdog win the Rumble. Rollins has enough star power and he'll be able to get another championship opportunity, so a Rumble loss won't hurt him.
If WWE wants to add shock value heading into WrestleMania season, having someone unexpected like Dean Ambrose win the Royal Rumble will amp up the excitement.