Could Finn Balor Actually Beat Brock Lesnar at the WWE Royal Rumble?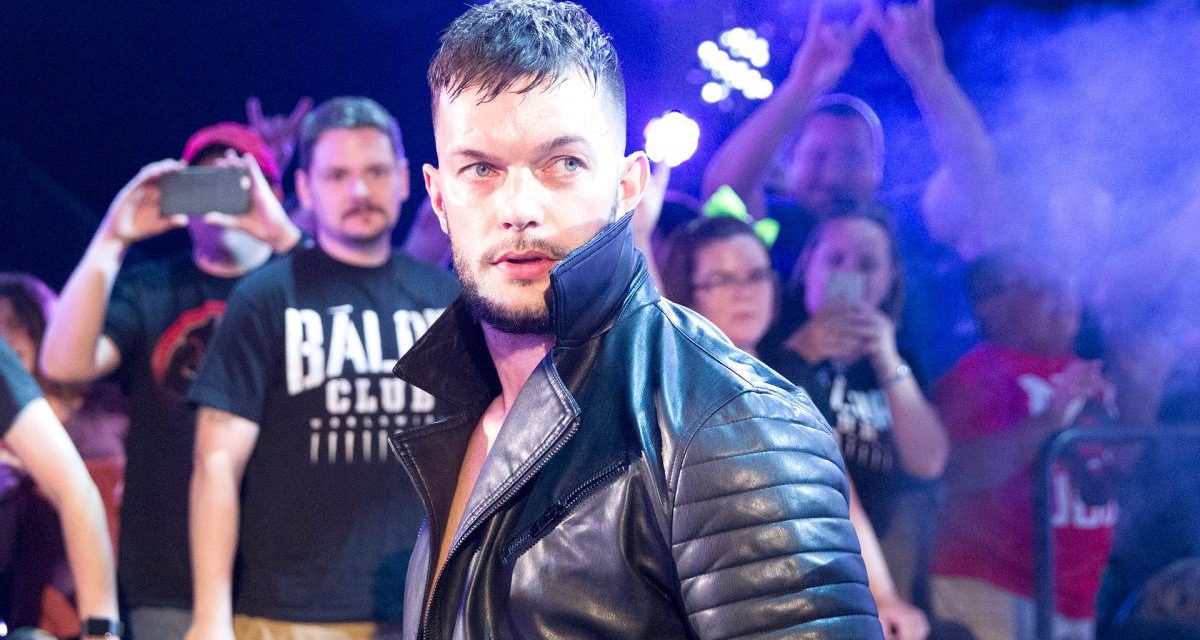 Finn Balor is on his way to the main event of The Royal Rumble on January 27. The Irish born Superstar has the chance of a lifetime against Brock Lesnar and that chance may deliver the Universal Championship. Finn has worked hard for this moment as he's finally getting another run at the top.
That is the narrative that's currently being written by WWE. Finn Balor's career resurgence is a feel-good story and understandably so. It's been nearly three years since he's truly been in serious world title contention. He is one of the most popular Superstars on the roster and fans want to see him do well. All of this is true. But is he really going to win it all on January 27?
Balor's rise to the top back in 2016 seemed like a perfect move. He was riding a wave of momentum from his run in NXT and he was gaining popularity with each passing week. The fans saw him as a top babyface and that's how WWE booked him.
His debut on the main roster was met with overwhelming approval, as fans couldn't wait to see him mix it up with Raw's biggest names. One of those names was of course Roman Reigns, who Bálor defeated en route to beating Seth Rollins and becoming the first-ever Universal champion.
Both wins were a statement by WWE. It wasn't often that the company moved anyone ahead of Reigns, but that's exactly what happened with Finn. Roman wasn't going anywhere of course and Bálor was probably not taking his place. 
But WWE was giving the fans something new, something different. Balor was a breath of fresh air on a program that often grows very stale at times. However with Finn at the helm, there was little chance of that happening again.
So now that he's finally regained momentum after three years, what are the chances that Finn Balor will once again be slowed to a dead stop? His injury the night he won the Universal title was through no fault of his own. These things happen and it could very well happen to any WWE Superstar at any time.
But there is definitely someone to blame for Finn's booking since relinquishing the championship. WWE surely could not be expected to immediately reinsert Finn into a top spot the moment he came back from injury. But to wait this long to elevate him to the world title picture?
WWE had to change plans after Finn went down. Fans surely realize that. The company really cannot afford to sit still for anyone, especially someone that had just arrived on the main roster. But Balor's lack of main event success in the time following his return is indeed a curiosity. 
Brock Lesnar was the top titleholder for the majority of the time after Finn returned to Raw. WWE's plans didn't include Balor versus Lesnar. So why not move Finn to SmackDown Live and give him a run against then-WWE champion AJ Styles?
A feud between the two could have led to a WrestleMania 35 showdown for the WWE Championship. The founder of The Bullet Club versus the man who took his place. Two veteran stars that made their names outside of WWE now waging war on the WrestleMania stage. It's a story that really could have written itself. 
But even as fans contemplate what could have been, there's no denying that Finn is once again in a great place in his WWE career. Maybe it did take too long for him to return to this elite level. But he's back nonetheless and now he indeed has a chance of achieving greatness. All he has to do is get past Brock Lesnar.
Facing Lesnar right now is a somewhat odd prospect for Finn Balor. On one hand, Finn has to look good and he most likely will. The contrast between the two men is apparent and that contrast should make for an intriguing matchup.
Balor will stick and move, he will weather the storm and he will continue to come out swinging despite how long the match lasts. But what happens when crowd fatigue sets in, as is often the case, during Lesnar's matches?
The fact is that may bode well for Finn, because once he starts his comeback, the crowd will go along for the ride. The real drama in Brock Lesnar's matches typically does not come until the end. That's when the real test begins, as fans hold their collective breath to see if Brock's opponent will actually pull out the win. The problem is, that win rarely ever happens. 
But this is actually in Finn's favor as well. Even if Finn loses to Brock, it probably won't affect Balor that much at all. No one expects Lesnar to really ever lose and when it does happen, it's a complete shock to the system. So, Balor would be just another star that tried and failed. How could anyone hold that against him?
However will the notion that Finn is destined to be nothing more than a top mid-card star once again become the prevailing opinion? Fans have always debated Balor's worth and WWE's apparent refusal to use him as a main event star. Will a loss at The Royal Rumble once again put Balor right back in the middle of that situation? 
The truth is that for fans desperately wanting to see the Universal Championship back on Raw full-time again, nothing would be sweeter than a Lesnar loss. Roman is still out action and it's clear that Braun Strowman is not the answer to Brock. So now may be the perfect opportunity to take a different path and reinsert Finn Bálor as the new top titleholder on Monday Night Raw. WWE did it before. Whether or not it will happen again is anyone's guess.