Daily DeMarco: Could Finn Balor Win The Royal Rumble?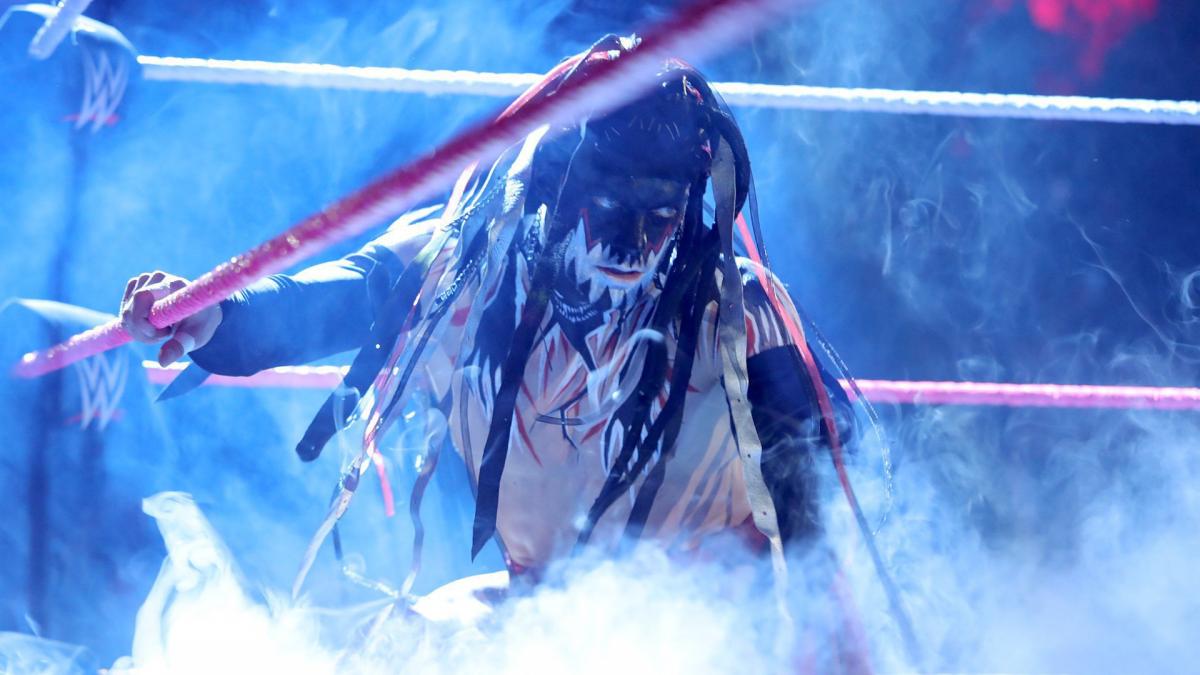 After campaigning for Aleister Black to win the 2019 WWE Royal Rumble, Greg DeMarco is now wondering out loud about Finn Balor and his chances in the big match.
After a day of backend issues for the site, I am excited to focus on bringing the written word to you, the readers! IT's frustrating when the only thing that won't work is the button to add a new article! We got it fixed, and have a great slate of content coming out.
So let's focus on what's good, and that's
Could Finn Balor win the Royal Rumble?
We are just a few short weeks away from the 2019 Royal Rumble, where two people will punch their ticket to the theoretical main event of WrestleMania. Now I fully expect Charlotte Flair to win the Women's Rumble, and stake her claim at a shot at Ronda Rousey at MetLife Stadium, possibly closing out the yearly spectacle. It's what I believe will happen, it's what I want to happen, and it's what I think should happen.
So what about the Men's Royal Rumble? As 2018 comes to a close, WWE hasn't positioned any front runners to challenge for Daniel Bryan's WWE Championship or Brock Lesnar's Universal Championship at WrestleMania 35. Without any obvious challengers, the Royal rumble match itself is wide open.
I previously suggested WWE should go with a surprise winner in Aleister Black. I stand by it, as the company would be provided 2.5 months to build Black as the challenger for either Daniel Bryan or Brock Lesnar, and a win would solidify him on the main roster for years to come. But if it's not Black, then who?
There is a good list of potential Royal Rumble winners, many of whom I can go into further detail about in the coming weeks:
Seth Rollins
Drew McIntyre
AJ Styles
Another candidate? Finn Balor.
And in my opinion, Finn Balor is the most intriguing option here. He was the first ever Universal Champion, which gives him a built in storyline against Brock Lesnar. For me, that raises the obvious question of if Finn Balor is credible against Brock Lesnar.
The answer is equally obvious: of course he is.
This has nothing to do with Finn being the first ever Universal Champion, as a champion like Brock Lesnar transcends wins and losses. Brock is a beast–a Beast Incarnate in fact. But Finn Balor has the equalizer: The Demon.
The Demon has never lost in WWE, but it's also never faced a foe quite like Brock Lesnar. It wouldn't be outside the realm of possibility for Lesnar to get the first win over Finn Balor's Demon, but I don't think that happens. WWE loves creating history, and keeping The Demon undefeated can play into the history of Finn Balor.
If The Demon is to beat The Beast at WrestleMania, is it The Demon that wins the Royal Rumble? If I'm holding the book, the answer is yes. Imagine this… The Demon enters the Royal Rumble at #1, lasting all the way to the end. Maybe he enters the final two with John Cena, who is of course seeking one more championship reign to break his tie with Ric Flair. Balor overcomes the legend, building his own in the process.
But that does more than elevate Finn Balor. Going through nearly 60-minutes of a Royal Rumble would wear away most if not all of The Demon paint, nearly humanizing The Demon and creating a greater link between Finn and his alter ego. It also adds a new element to the power of the paint, and the power of the man himself.
As WWE looks to (at least claims to) usher in a new era, Finn Balor is a great option to lead the charge. He has everything you want–look, charisma, skill. He has the all-important "it factor," which you can't instill in someone. Either they have it, or they don't.
The title of this article asks if Finn Balor can win the Royal Rumble. For me, it's really between AJ Styles and Finn Balor as my pick for the Royal Rumble. Finn Balor presents the greatest upside, and gains the most. Thus, the answer to the question…is yes.
Greg DeMarco's Three Stars Of The Night: WWE Raw (3/18/19)
Who delivered the biggest performances of the night on Raw?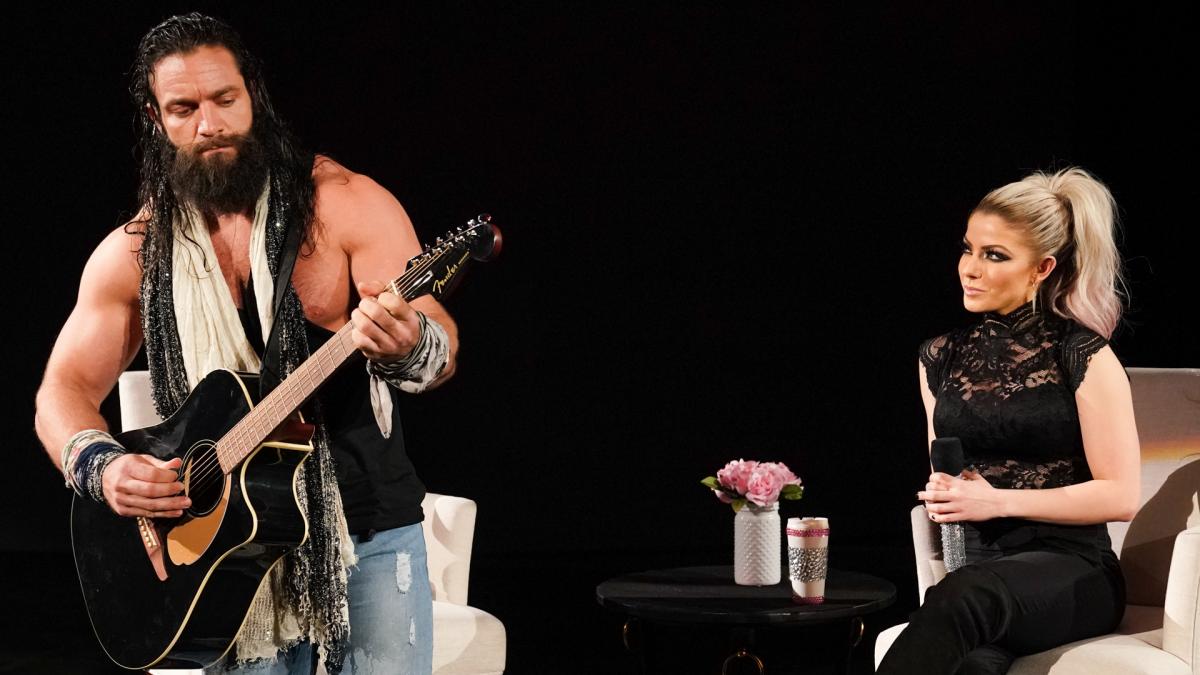 Greg DeMarco brings the Three Stars of The Night back with the March 18 episode of WWE Raw from Chicago!
Raw was live from Chicago, on the Road To WrestleMania, and it seemed like the perfect night to revive the Three Stars! I mean, it's a mega city for the company and a very important Raw. I figured the entire roster would step up in a huge way. I was wrong…
But we did get a packed WWE Raw, including Kurt Angle's opponent being revealed as Baron Corbin, Beth Phoenix officially returning to the ring, and the heat being turned to 11 on Brock Lesnar vs. Seth Rollins. Now, it's Three Stars time…shall we?
The Third Star: Leo Rush
I know people find Lio Rush annoying, and it means he's doing his job. In reality, he delivers in a big way on a weekly basis, making Bobby Lashley more relevant and usually putting in a great in-ring performance. This week was no different, especially when he was selling for Braun Strowman. Bobby Lashley also let it happen to Lio Rush, which is another way Lio delivered–letting Lashley's character develop even further. Hate on Lio Rush if you must, but he continues to enhance Bobby Lashley's entire act on a weekly basis.
The Second Star: Elias
Few people have a better grasp on their character than Elias (Alexa Bliss being one of them), and he's gotten it to a point where it's effortless. To me, that means we may see a big push coming for him after WrestleMania. In this segment he delivered a strong promo, interacted brilliantly with Alexa, got the desired reactions out of the crowd, and perfectly foreshadowed a WrestleMania interruption that very well might be John Cena. Count me in as walking with Elias.
Honorable Mention: Paul Heyman, Alexa Bliss, Ronda Rousey, and Sasha Banks
And now… a distinction usually reserved
for the top performer of the night …the first star!
The First Star: Seth Rollins

If there was any question who has taken up the mantle of leading WWE Raw, it should be answered now. Seth Rollins delivered in a big way on Raw. Last year he carried things as Intercontinental Champion, and I think he's more than ready to be the Universal Champion. I look forward to seeing his run, with opponents like Drew McIntyre waiting in the wings after WrestleMania.
But can I put in for a Rollins vs. Batista program post-WrestleMania? Please? Nothing would make me happier than seeing Big Dave put Seth over before heading back to Hollywood.
---
Who are your Three Stars of WWE Monday Night Raw? Comment on social media @ChairshotGreg, @theCHAIRSHOTcom, and use the hashtag #UseYourHead!
---
In hockey, a game's "Three Stars Of The Night" represent the top three performers of the night. For more clarification, I defer to this Pittsburgh Gazette explanation:
"The tradition dates to the 1936-37 season, when Imperial Oil became the principal sponsor of Hockey Night in Canada radio broadcasts and was seeking a way to promote one of its products, Three Star gasoline. The idea of doing so by selecting the top three performers in a particular game purportedly came from a Canadian advertising agency.
Many clubs do recognize the player with the most three-star selections with an award or trophy, usually in conjunction with a corporate sponsorship, at the end of the season (or sometimes, each month). All six Canadian franchises, for example, have an affiliation with a well-known brewery.
The NHL keeps track of its own Three Stars Of The Night selections, but that is done on a league-wide basis. The league employs a system that awards 30 points to a first star, 20 to a second star and 10 to a third – a running total can be found on the league's website – but it does not present an award based on them."
In hockey tradition, the first star represents the best of the three, but all three are considered to be receiving a high honor.
Greg DeMarco's WWE NXT Star Ratings & Review (3/13/19 edition)
Two great matches, and three great storyline developments. That's good TV!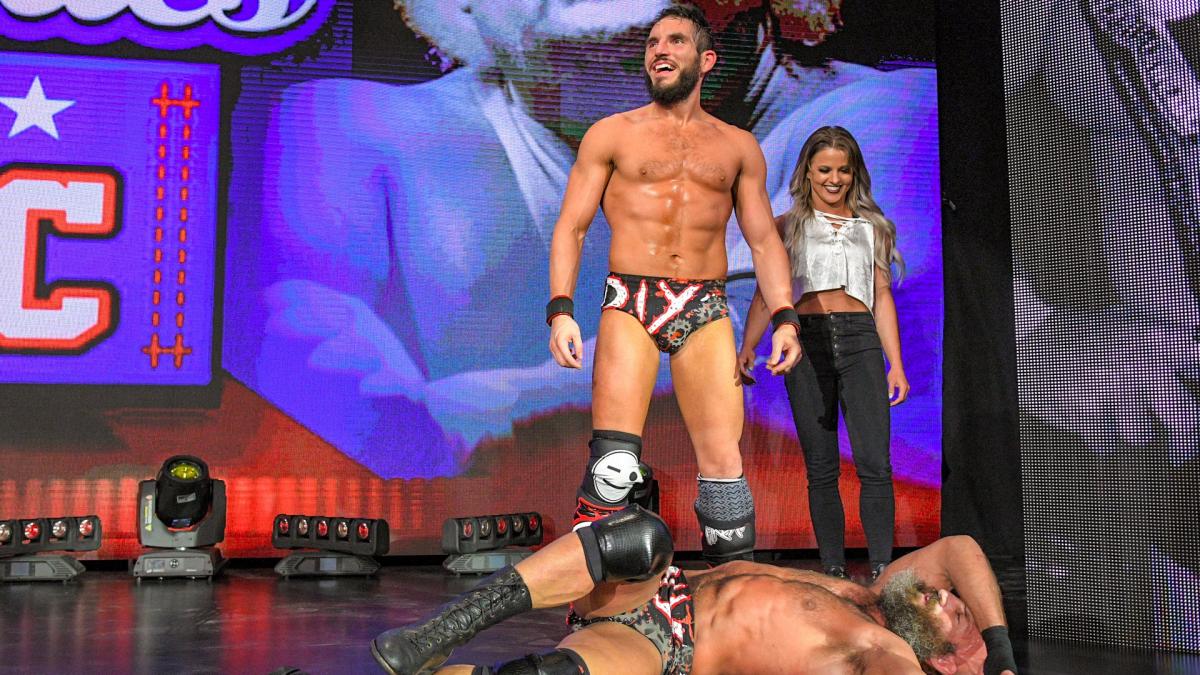 Greg DeMarco takes you inside a blockbuster edition of WWE NXT as we have the semifinals of the Dusty Classic and more!
We have quite the edition of WWE NXT here, with three major matches and almost no filler! NXT sometimes finds themselves in a rush to get to Takeover, but in this case I'll take it.
Dusty Rhodes Classic Semifinal Match: The Forgotten Sons (Wesley Blake & Steve Cutler, with Jaxson Ryker) vs. Moustache Mountain (Trent Seven & Tyler Bate) – ***1/4
Moustache Mountain have to be two of the most likable wrestlers on any WWE brand. You can legitimately imagine hanging out with them at a bar (where they will drink you under the table).
This tournament is tailor made for The Forgotten Sons, who could be huge with a win. Granted, the same can be said for The Street Profits and Marcel Barthel & Fabian Aichner–all who lost in the opening round.
Ryker putting Blake's foot on the rope to break up a pinfall is so old school–I love it.
Still wonder why this can't be Blake & Murphy on the main roster.
Led by some heel shenanigans, The Forgotten Sons win and head to the finals.
#1 Contender's Match: Io Shirai vs. Bianca Belair – ***
Side note: Shayna Baszler on commentary is fantastic. "One's a nobody from Japan, and the other I've already beaten."
Shirai and Belair, along with Kairi Sane and Mia Yim, are revitalizing and basically reloading the NXT Women's Division.
Belair is a great example of a "fighter," a WWE character who isn't a face nor a heel, and it works. Shirai, of course, is a mega-babyface. I don't need to tell you Baszler is a heel…and one of the best in the business.
Great match was going before Baszler got involved, bringing Kairi Sane out as well. It all made sense, and I am fine with it.
Side Note: I kinda love Dominik Dijakovic trying to fight Keith Lee in a Performance Center ring. When you want to fight someone–when it's become personal–it doesn't matter where. Nice touch.
Dusty Rhodes Classic Semifinal Match: Black Flash (Aleister Black & Ricochet) vs. #DIY (NXT Champion Tommaso Ciampa & Johnny Gargano) – ****
DIY wearing matching tights, and having a new Titan Tron video is such a great touch.
Ciampa clutching Goldie while looking at Gargano, who "knows what he's doing" is a level if deep subtlety that you just don't see anymore. That's Ole Anderson level shit.
I do need to point out that this is typical for WWE tag teams, meeting the requirements of Patrick O'Dowd's Vicious Cycle Of WWE Tag Team Booking.
It wasn't that long ago in WWE where this would have been the obvious TV main event two weeks before Takeover Phoenix.
Ricochet looking at Aleister Black as to make sure it's okay that he's sitting next to him in the ring? Another great touch.
Tommaso Ciampa applies the best chinlock in WWE today. Yes, this is a real thing. Randy Orton would be proud.
Actually, Ciampa has stolen a good bit of his act from Randy Orton. Don't @ me.
Gargano gets hurt, and Ciampa has to go it alone. This, of course, is a throwback to Takeover: Chicago, when Ciampa got hurt…and we all know what happened there! (Ciampa turned on Gargano.) It's coming.
It took two finishers after a 2-on-1 advantage to pin the NXT Champion. That's how it should be.
Black Flash wins, and they'll face The Forgotten Sons in the finals. If you know anything about WWE booking, you know this ends up. #SaveTagTeamWrestling
The post-match developments with Gargano and Ciampa were nothing short of brilliant. I am not mad that Ciampa ended up hurt, at least in terms of the storyline. I'd give the show ending segment five stars, easy. A small detail is Ciampa tossing the NXT Championship–something he's obsessed with–aside for it, showing that he has one obsession bigger than Goldie. Gargano's smile when he stopped Ciampa's turn–brilliant.
The whole thing–brilliant.
I know we don't get Gargano vs. Ciampa at Takeover: New York, and I am okay with that. They can revisit this down the road on the main roster. For now, I see it as a satisfying ending.