NXT Minus 6…January 23, 2019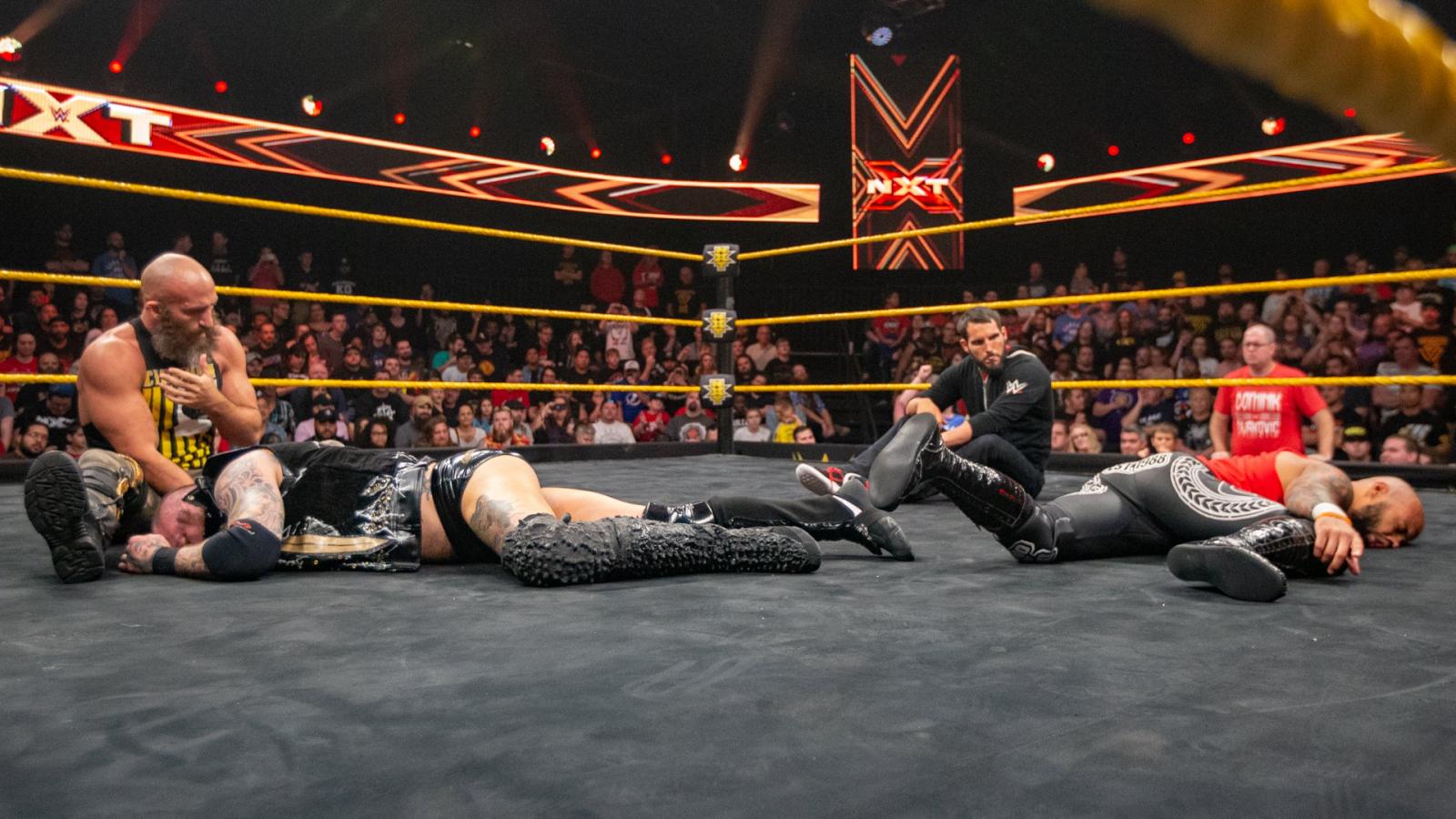 With all due respect to Rusev Day, NXT Takeover Day is the happiest day on the calendar
First stop, NXT Television
6. If you need one match this week to remind you how much fun wrestling can be, make it Lorcan/Burch versus Bartel/Aichner. This is an action packed quickie (that's what she said). Pound for pound, there's nobody tougher than Lorcan. Dude would fit nicely into NJPW. Aichner hit a double top rope moonsault that you really need to see.
Now on to Takeover: Phoenix
5. Matt Riddle versus Kassius Ohno.

I'm excited for both guys to have a spot on the card. They've done a nice job slow building this feud. I hope they get enough time to shine.
Why Riddle will win: because he's the f$%&ing future of NXT and the new guy never loses.
Why Ohno will win: because the cagey veteran finds a way to outsmart the new guy & finally get the push he deserves.
4. Shayna Baszler versus Bianca Belair
It will be interesting to see how Belair responds to her first major match. I'm also wondering how Baszler will handle someone who is physically her equal.
Why Belair will win: because she will stay UN…DA…FEA…TED!
Why Baszler will win: because she just recaptured the belt & it's too soon for her to drop it…and because she is pure evil.
3. Undisputed Era versus War Raiders:
This as a wrestling match only has me slightly interested. If this turns into a brawl, then count me in. Either way, look for UE to somehow craft another tag team classic.

Why War Raiders will win: because it only seems natural for them to finally capture gold.
Why UE will win: because they are awesome and the best tag team and Kyle O'Reilly.
2. Ricochet versus Johnny Bad Ass
The easy play is to let these guys go all flippy dippy and try to outspot each other. However, I like the element of hate & viciousness they've tapped into. Anything less than a MOTY candidate will be a shocker.

Why Ricochet will win: because he's a workhorse champion and Johnny needs his comeuppance.
Why Johnny Bad Ass will win: because it sets the stage for a new 2 man power trip and for reunited, evil DIY to capture all the gold.
1. Aleister Black versus Tommaso Ciampa
It's another potential MOTY contender. Ciampa's promo Wednesday night was scorching hot & really added a lot of elements to an already intense rivalry.  
Why Black will win: because the Striking Man From Amsterdam always gets his revenge.
Why Ciampa will win: see Johnny Bad Ass.
5 rock solid matches…5 compelling stories…not a single special stipulation match. Takeover: Phoenix should pick up right were 2018 left off. I'd hate to be any wrestling show that has to follow this opener.
That's right…I said it.
Tiffany's Takes: WWE NXT (7-17-19)
Who will be the first to challenge Adam Cole for the NXT Championship?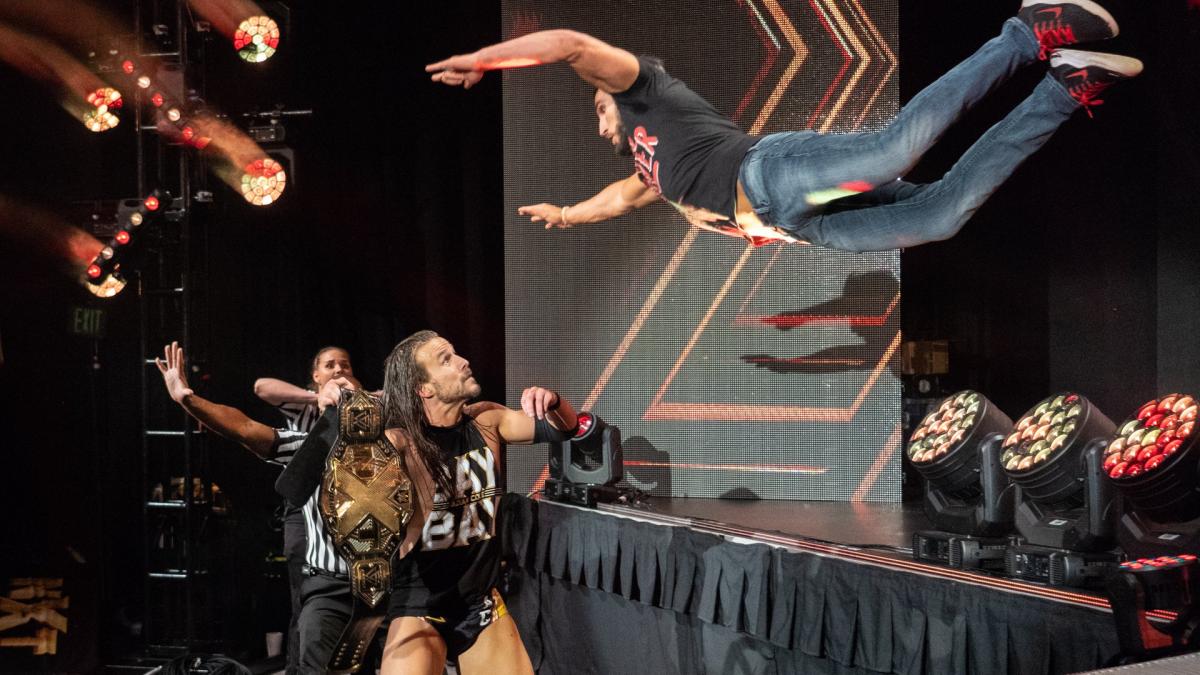 Who will be the first to challenge Adam Cole for the NXT Championship?
Have I ever told anyone that I can't stand Matt Riddle? I have? Okay. I don't even know what it is, but he sets my teeth on edge. I will give him props for having a good match with Arturo Ruas, but I'm not sure what they're doing with his character, except teasing a heel turn after that NASTY beatdown of Ruas. I am here for Killian Dain vs Riddle, that even sounds like fun!
Looks like we are going to Undisputed Era vs Street Profits at some point, but I'm waiting for UE to make a big deal about Street Profits being on the Main Roster for the last couple of weeks.
I love that Mia Yim is learning from everyone's mistakes in dealing with Shayna Baszler and is going after Baszler's friends, who are the real reason she's stayed on top for so long. This feud is going to get nasty in a hurry and I can't wait!
The next match of the NXT Breakout Tournament  had a lot to live up to after two AMAZING matches and one not so amazing. I'm not sure what in the world Australian Strong Styles is, I'm guessing it's like any 'Strong Style' in that it's pretty hard hitting. I also didn't know Australia had a Black Forest, it was never on 'Crocodile Hunter'. I did like this match, however. I can't say it was as amazing as some of the other matches, but it was really good. Bronson Reed won the match for Australia, so we'll see what happens in Round 2.
Someone should tell Tyler Breeze that having a beard doesn't make you a man. I've seen teenagers with better facial hair. I did love the little dig at Forgotten Sons, but I don't think Breeze really wants to pick a fight with Jaxson Ryker, that's not going to end well.
Well, it looks like we'll likely get a confrontation between Io Shirai and Candice LeRae next week, unfortunately for Kacy Catanzaro, she's going to be Shirai's punching bag before that.
I wasn't really into KUSHIDA vs Apollo Crews. I'm just not a huge fan of either guy. The match was really good, but I don' t think anyone really thought Crews was going to beat KUSHIDA, who is getting built into a title contender, but it was a longer match than Crews has been having for most of his WWE run, so there's that.
I'm still not into Keith Lee, I just don't get it, but I'm super stoked  about the prospect of Lee vs Damian Priest, that promises to be a wild match.
So, it's officially official, we WILL be getting Adam Cole vs Johnny Gargano III and it sounds like it's going to be the last one. I did like Gargano comparing his victory tour of trying to inspire young people in Cleveland with Cole's obnoxious antics at the Gargano restaurant. Also, love the 'Johnny Badass' thing, very cool. NXT TakeOver: Toronto II is going to be a wild ride in that Three Stages of Hell match! Thank you, William Regal for booking that!
That's it for Tiffany's Belated NXT Takes! Tune in Monday for Monday Night RAW!
Carol: Are Wrestling Crowds Disrespectful?
Are fans more concerned with getting themselves over than the product in the ring?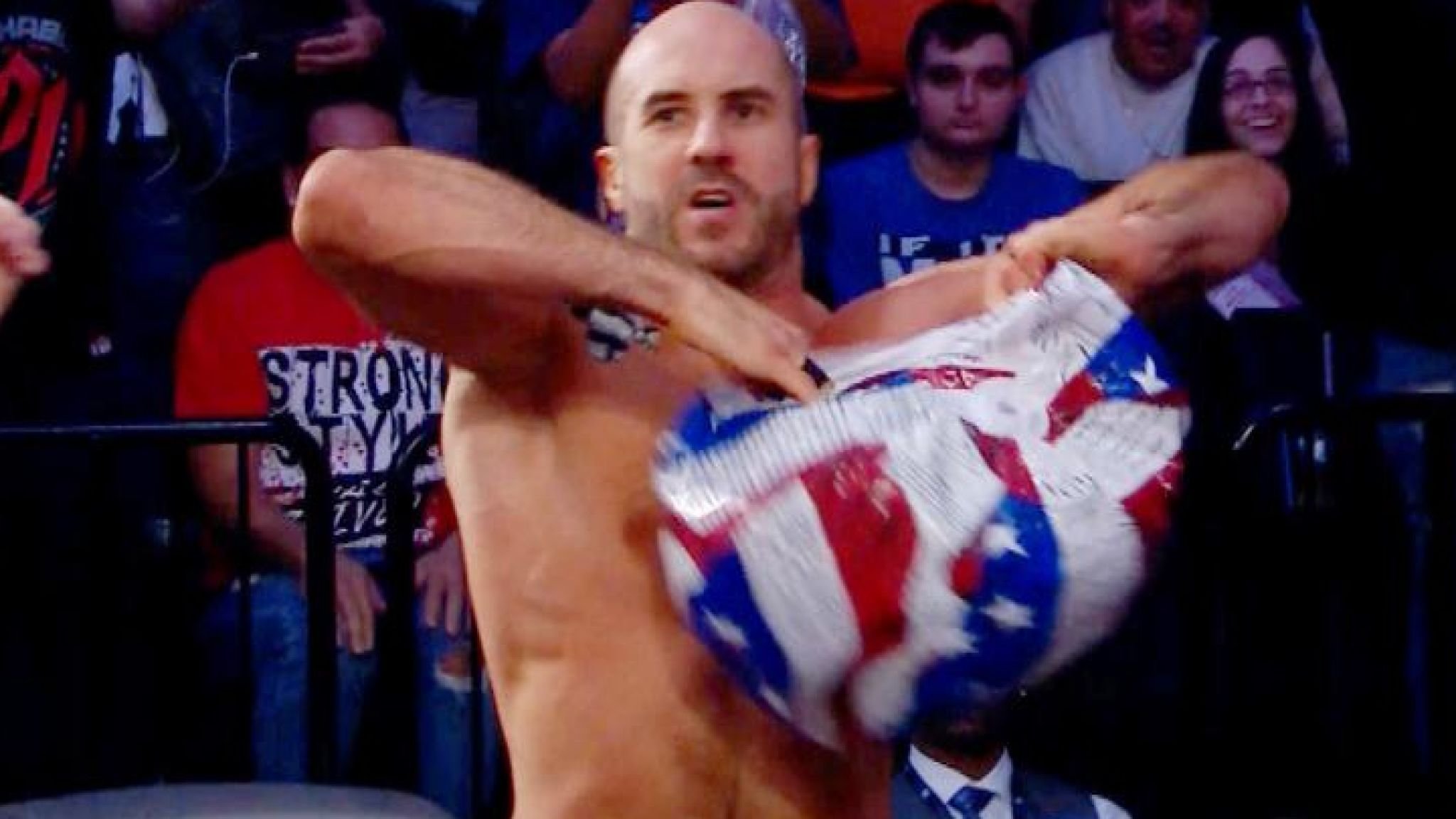 Are fans more concerned with getting themselves over than the product in the ring?
Every week wrestlers put their bodies on the line as they step into the ring to put on a show for the fans. These wrestlers do their best to make sure they put on an entertaining match; however there are some fans who make it impossible to enjoy the show.
This past Monday on RAW was a perfect example of how fans can ruin a show. Alexa Bliss, Natalya, Naomi, and Carmella competed in an elimination match to determine the number one contender for Becky Lynch's championship at SummerSlam. At times, the match moved slowly, but the ladies put on a decent bout that ended with Natalya being declared the winner.
But the women were overshadowed by the crowd, who broke out into a "this is awful" chant. Alexa Bliss took to Twitter after RAW to admonish the crowd for their disrespectful behavior. Many believe that stars like Alexa should stop acting like a crybaby and tough it up.
However, I'm siding with Alexa on this issue and I believe the crowd was very disrespectful.
These days wrestling fans are very vocal in their opinions, and I'm not just talking about the ones on social media. I'm talking about the ones who buy tickets to shows, then try to hijack them by doing stupid stuff to draw the attention away from the wrestlers.
Who can forget during the 2017 SummerSlam PPV when fans began playing with a beach ball?
Cesaro, who was part of the tag match, went into the crowd and ripped the beach ball. The incident sparked outrage with everyone. WWE banned beach balls from their events, while Cesaro and Seth Rollins criticized the fans in attendance.
Aside from the beach ball incident, there's also the fans who continue to chant CM Punk's name during events. CM Punk was a favorite with the WWE Universe because of his famous pipebomb. When he left WWE on bad terms, fans sided with Punk and whenever the company is in Chicago, you can bet there will be plenty of Punk chants in the crowd.
Why fans continue to partake in this type of behavior is anybody's guess. Maybe they want to be cool, but in reality they're looking at idiots.
When you go to a wrestling show, you're supposed to have fun and watch your favorite wrestlers. It's one thing to cheer the babyfaces and boo the heels, or even chant "this is awesome" during a match. But don't chant "this is awful" or play with a beach ball.
Not every match is going to be a five-star spectacular, and you may not like it. But don't act rude during by chanting someone else's name or calling the match awful. The wrestlers are just doing their job and the last thing they need is the crowds breaking their concentration. Imagine how you'd feel if you were performing in front of a big crowd and all they did was tell you how untalented you were.
These types of fans not only ruin the show for the wrestlers, but also the other fans who paid money to enjoy the event.
So my advice to all those fans out there. If you want to talk about how bad a match is or how untalented a wrestler is, stay home and complain about it on social media. Don't spend a lot of money to go to a wrestling show just to act like a jerk and ruin it for everyone else.