NXT Minus 6: The Best Of 2018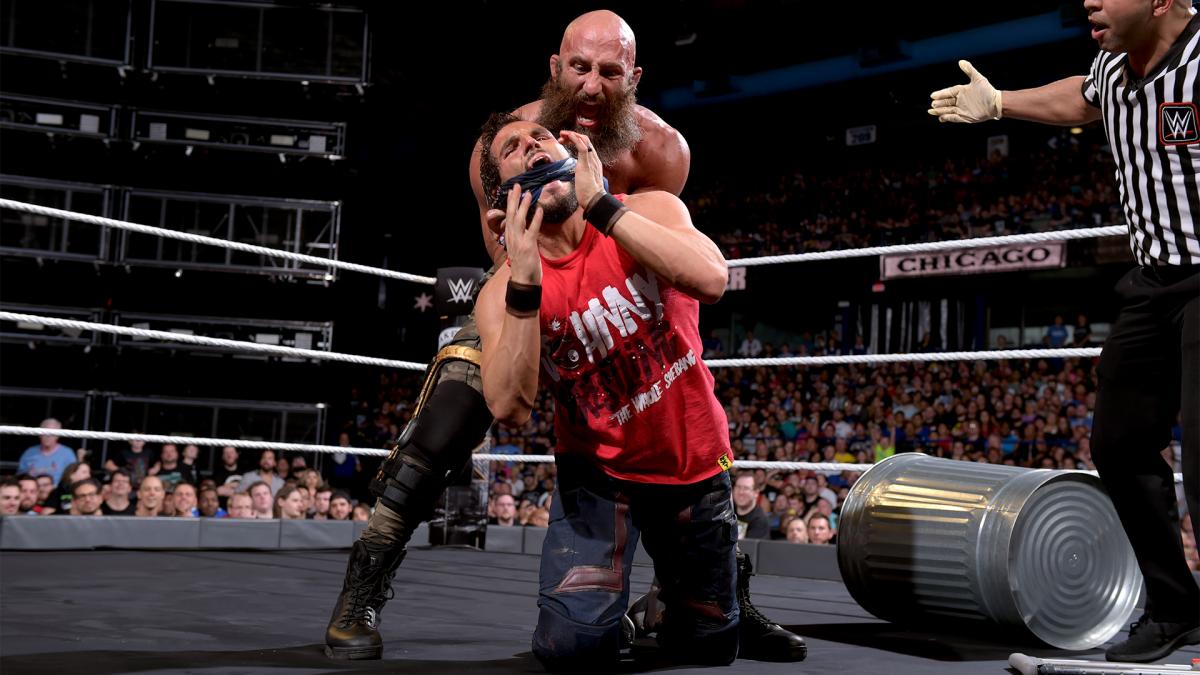 A lot of people are doing recaps & best of lists. Where else are you going to find Canadian of the Year and the MAMMA MIA Award?  The NXT Minus 6, that's where!
NXT in 2018 had one of the best years of any promotion in the history of American wrestling. Takeovers were consistently outstanding. The weekly show was consistently good to great. So many wrestlers deserve recognition. It was hard to whittle it all down to the best, but I do like a challenge. Here it is: the best of NXT from 2018.   
Canadian of the Year: Kyle O'Reilly
I'm not sure how many superstars qualify for this honor, but I could not do a best of the year list without including everybody's favorite member of the UE. Dude is a workrate monster & future Intercontinental Champion.    
The MAMMA MIA!!!: Ricochet's flip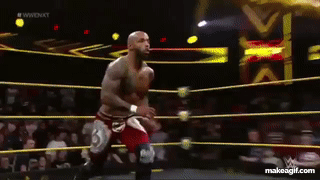 This award goes to the one move I watched over & over & lost my mind every time. It was completely unexpected. He absolutely nailed the landing, an Olympic 10. The cherry on the top was Velveteen Dream's reaction; his face said what we were all thinking.
Burn of the year: Velveteen Dream at Ricochet, Takeover Chicago
"You belong in a bingo hall."
The Cool Runnings Award: Oney Lorcan & Danny Burch, Takeover Chicago
The crowd was blazing hot for Undisputed Era. Nobody gave Lorcan & Burch a chance, so they proceeded to turn the curtain jerker into main event quality. Team 1&2 gave everything they had but came up short. They still received a standing ovation from the crowd, proving that wrestling fans are human after all.
Breakout star for 2019: Matt Riddle
Ask me next week, it could be Keith Lee. Or Bianca Belair. Or Dijakovic. It's safe to say that no matter who it is, we're all winners.
PPV of the year: Takeover War Games
This was the hardest award to choose. There were 4 matches in 2 ½ hours & not once did it feel long or flat, which gave it a slight edge over New Orleans and Chicago. It started with what I believe to be the best NXT women's match of 2018. It followed with a 6 star match and a 5 star match. It ended with one of the most glorious car crash spotfests you will ever see. Less is more. In a year of phenomenal PPVs, War Games was the most.
Feud of the year: Johnny Gargano vs. Tommaso Ciampa
Feud of the year. Feud of the Decade. Feud for the ages. It started with one of the best heel turns ever. It gave us 3 MOTY candidates. It jump started another epic heel turn. It sets the stage for evil DIY reunion. You know Gargano is eventually going to come back for his title shot & pound of flesh. This is the feud that keeps on giving.
The Most NXT match of the year: North American Title match at Takeover New Orleans
This is not the best match of the year. It is the match that best showcases what NXT is all about. This could have main evented any PPV on the entire E calendar. Instead, it was the opener. Are you kidding me? Six guys went out there, busted their asses in one of the best ladder matches ever and sent a message to everyone in the back: There's your bar, now top that. THAT is how you kick off a show.     
Female wrestler of the year: Nikki Cross
More than anybody else in the entire E universe, Nikki feels totally unscripted. I truly believe not even she knows what she's going to do when she hits the ring. Her role in the Black saga was a tasty scoop of nutty. Her character work is so good, it's easy to forget she had top notch matches with Baszler, Belair and the triple threat with Lerae & Sane. Wrestling needs more Nikki Cross.
Wrestler of the year: Johnny Gargano
He's too small. Wrong. He's just a tag team guy. Wrong. He's a pure babyface. Wrong. Gargano spent all year proving us wrong. He had 5 star matches as a face and a heel. His slow descent into madness has been a masterclass of long term storytelling. Johnny Freaking Wrestling, Johnny Bad Ass, Johnny Takeover, is on the short list for best wrestler in the world. I have no idea what he can do in 2019 to top what he did in 2018, but I'll be watching to find out.
That's right. I said it.