Top 5: Non-WWE Stories of 2019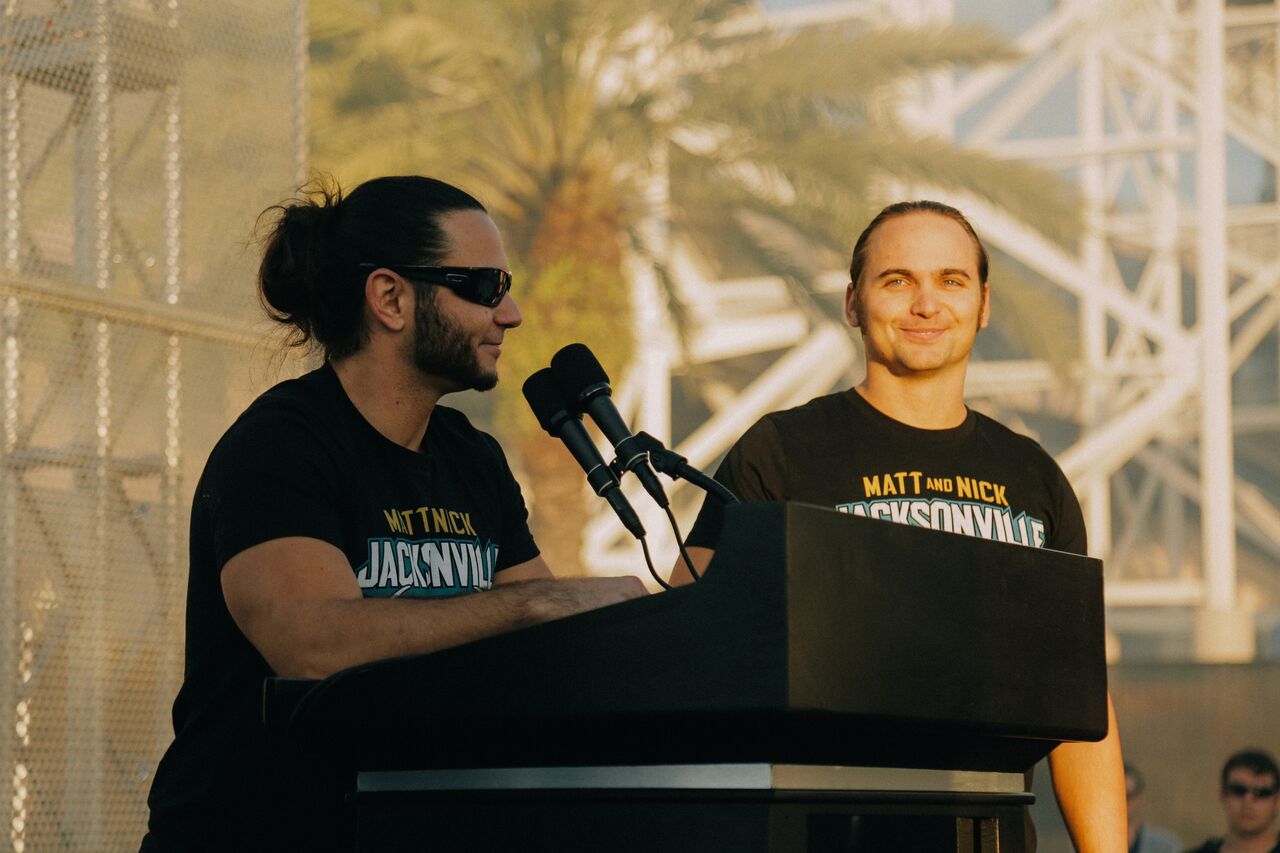 Cook tries his hand at predicting Top 5 stories, but this time, from outside of WWE. Let's see how this goes.
One of the great things about The Chairshot is the fact we recognize that there is wrestling outside of WWE. As fun as it is to talk about the world's biggest wrestling company, there's plenty of other stuff that deserves our attention too.
Here are the top 5 non-WWE things we'll be talking about in 2019.
5. First a penis. Then a tampon. What's next?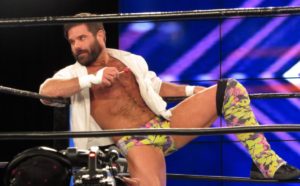 Joey Ryan has been around for a pretty long time. He's one of the founders of PWG. He's been featured in Impact Wrestling, Ring of Honor, Wrestling Society X & Lucha Underground. Ryan's been around the world and back.
He'll forever be known as "the penis guy".
Priscilla Kelly hasn't been around nearly as long as Joey, but she's made some strides early in her career. She was in the second Mae Young Classic and often appears for EVOLVE, which is an NXT feeder fed.
She might end up being known as "the tampon girl".
Ryan flipping other wrestlers around with his penis isn't my thing. Kelly shoving her tampon in another wrestler's face doesn't do it for me either. I don't knock either one though, because this sort of thing has an audience. Not everything in pro wrestling has to be for me. If these folks can make a living doing their thing, more power to them.
Joey's had a lucrative run in wrestling while maintaining his status as an independent wrestler thanks to his penis. Priscilla will probably see an increase in bookings now that she's achieved more notoriety. Those promoters will want her to bring her tampons.
What I want to know is this: which enterprising Indy wrestlers will take note of this & come up with something ridiculous of their own in an attempt to get noticed? How far will it go before somebody gets a show shut down with their insanity? You know it's coming. Just wait for the backlash when somebody takes out a vibrator & goes to town on their opponent. It won't be good.
4. ROH's Next Big Stars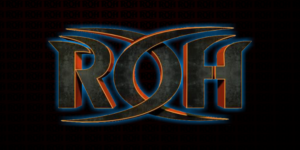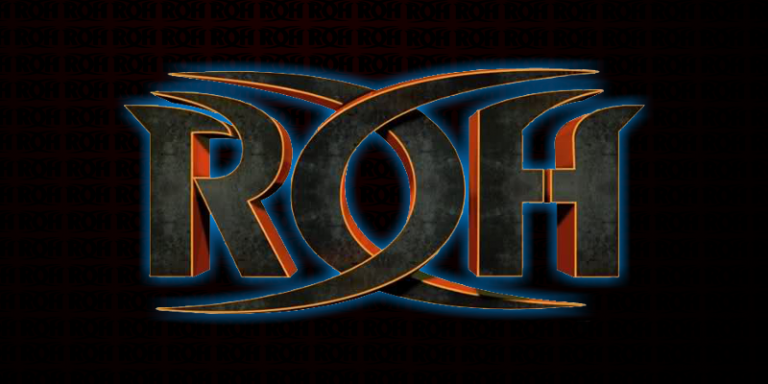 We talked about how WWE needs to make top stars that aren't named "Roman Reigns". Ring of Honor has had a similar problem making stars of its own over the past few years.
Ever since the partnership with New Japan Pro Wrestling started, ROH has based its booking around NJPW's whims & desires. Bullet Club was a staple of ROH television through the AJ Styles, Kenny Omega & Cody eras…when they were available. ROH's biggest shows have featured New Japan talent. The other shows aren't exactly setting the world on fire.
With the Elite gang gone, ROH should be looking for new names to feature. Instead, the Elite were putting over the likes of Jay Lethal & the Briscoes on their way out. I mean, the Briscoes were on the first ROH show & Lethal was around a year or two after that. They don't need a rub from anybody at this level.
ROH has been signing a lot of new talent, which is a good sign. The bad sign is Booker Lizard Man's track record when it comes to building new talent. Its not great. It needs to be in 2019 if ROH wants to be able to stand on its own. That NJPW partnership might not exist forever.
3. Impact's TV Situation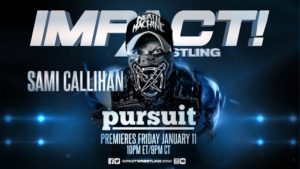 People tell me that television doesn't matter anymore. Nobody watches it. You can catch any type of wrestling you want on YouTube or an array of streaming services. They say it doesn't matter what kind of a TV deal a wrestling company gets.
These people are wrong. WWE's recent deals worth over a billion dollars blow that theory out of the water. The right TV deals being revenue, availability & prestige. Airing on Fox is a big deal. Heck, ROH's local slots have helped grow their promotion. Airing on the Pursuit Channel late on a Friday night does nothing for you.
As good as Impact Wrestling's roster & product are right now, their limited availability & bad time slot on a hunting channel makes them look bush league. Impact will need an upgrade sometime in 2019 if they want to be on par with the other promotions listed in this column.
2. New Japan's Big US Shows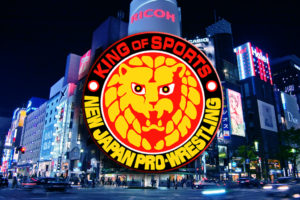 NJPW's American expansion has been confined to the West Coast so far. A dojo in Los Angeles. Some shows in Long Beach & San Francisco in smaller arenas. Kinda cool, but nothing too substantial yet.
They're kicking things up a notch in 2019. Of course, there's the WrestleMania weekend show co-promoted with ROH at Madison Square Garden. WWE clearly prefers running in Barclays Center these days, but MSG will always be associated with the McMahon family as far as wrestling goes.
New Japan & ROH running in MSG feels like the Big 10 running their men's basketball tournament there. We're used to seeing WWE & the Big East there. It's tough to get used to new people coming in.
NJPW has also announced a show to take place in Dallas's American Airlines Center on July 6. It's called "G1 Climax 29 – Opener", which is big. The US has seen G1 Specials before, and the MSG show will be a G1 Supercard, but the G1 Climax Tournament has never had matches take place in America. That seems to be going down in Dallas, unless the Opener is New Japan's equivalent to the Kickoff Show.
New York should do well, and I would expect a lot of people to fly into Dallas for authentic G1 matches. Will that be all for 2019? Probably not. I'd expect some random West Coast shows to be announced at some point, and maybe since there's 2 blocks in the G1 we'll see another tournament show here. Some of New Japan's biggest North American stars won't be there. That won't stop New Japan from taking the next step.
1. Will All Elite Wrestling Be Elite, Be Be Elite?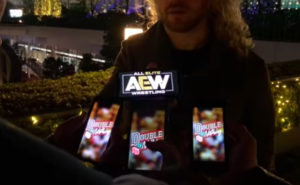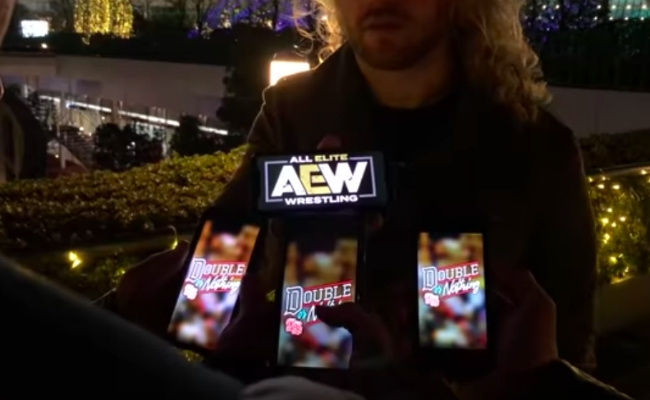 If the first week of 2019 is any indication, AEW will take up a lot of our attention this year. We all like shiny new toys. We know the general feel of WWE, ROH, Impact & everybody else. They're old hat.
AEW is new and exciting. We don't know what to expect from Cody, the Young Bucks, the Khan family and whoever else might be involved. Its a fun mystery that we'll find out bits and pieces of each week.
Will Kenny Omega come on board? What about Chris Jericho? Goldberg? What kind of TV deal can they get? When will they start running shows? Will they be good shows?
We don't know any of these things right now, but we'll find out as 2019 rolls on. Its a great time for people like me that need things to write about. AEW will be the biggest non-WWE story of 2019, whether it succeeds or not.
Revealing The Asian Pacific Independent Promotions: Part 2
Shawn is back with a deeper look at the Asian Pacific Independents!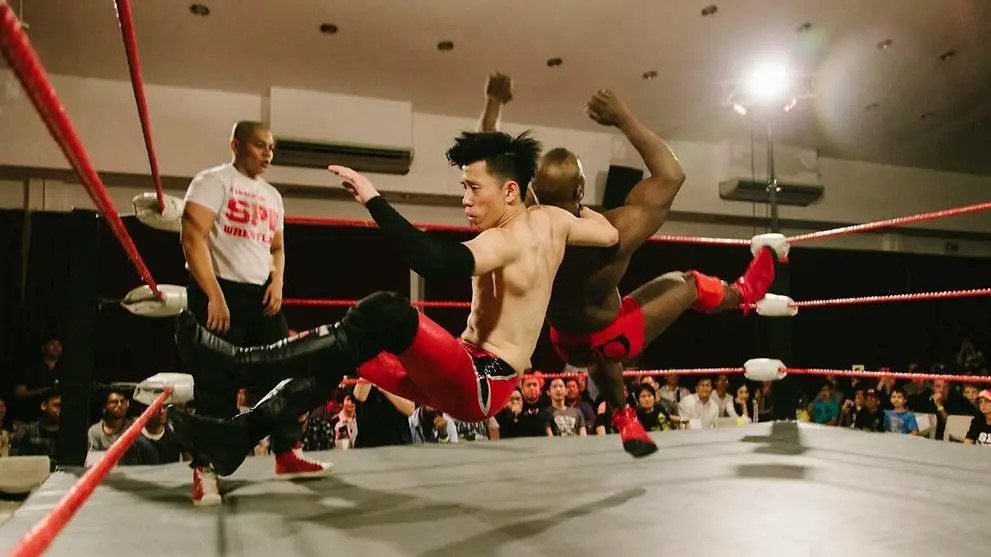 Shawn is back with a deeper look at the Asian Pacific Independents!
I covered the major promotions in part 1 of this series.  It is easy to see the contributions each made to create the current atmosphere. Those contributions to establish Asian wrestling would not have succeeded without the support of the following promotions.
Gatoh Move Pro Wrestling Thailand

GMPW was established in 2012 by Legendary Japanese women's wrestler Emi Sakura (2009 NWA Women's Pacific Champion).  If Ho Ho Lun represents the father of modern professional wrestling in Asia, than Emi Sakura has earned the legacy of mother.  Emi's footprint can be found not only in Thailand, but also Malaysia, Singapore, and the Philippines.
First, her connections with previous Japanese promotions Ice Ribbon, Ryukyu Dragon, DDT Pro Wrestling, and All Japan Pro Wrestling (AJPW) provide much needed talent into Asia.  

Secondly, Emi tours throughout Asia providing in ring experience to much younger talent.

She took on the role of mentor to several women's wrestlers as they became trainers for their respective promotions.  

Emi is still in her prime as a wrestler and continues to tour internationally.
Malaysia Pro Wrestling (MYPW) Malaysia
Originally created as a fan club, transformed into a wrestling club after the WWE/WCW wars ended. In 2014, MYPW was established by Mr. Ayez Shaukat Fonseka.. Without an actual trainer, Mr. Fonseka traveled to the United States and studied under Rick Drasin (product of Mae Young) and Dr. Tom Prichard.  Prichard became a mentor to Shaukat and has helped in the early stages of the company. I recently interviewed MYPW and more details will be provided once the article is published. Fans interested in viewing matches can go to YouTube.
Singapore Pro Wrestling (SPW) Singapore
SPW is the oldest promotion in Southeast Asia.  Established in 2012 by a marketing agent Andruew Tang.  His partner Vadim Koryagin (Pro Wrestler).  Vadim Koryagin established the first professional wrestling promotion in Russia and is credited with training over 300 wrestlers.  Koryagin and Tang met during a town hall meeting to determine the value of expanding into Singapore. SPW was the first to go through the growing pains of exposing local fans to live events.  The promotion struggled until 2016 as shows began growing in attendance. Today the promotion has several hundreds in attendance on a regular basis and attracts popular wrestlers from around the world.  Local talent is also shared with the other promotions in this article. Tang and Koryagin also one of a few promotions in the region pushing women's wrestling. Fans interested can find some matches on YouTube.
Pacific Region Powers New Zealand
Much like Japan and Australia, the promotions in New Zealand play a unique role in Asia.  Close enough to southeast Asia, these promotions offer European and American style experiences that Japan fails to provide.  IPW and SPW both host frequent international wrestlers from all over Europe and the United States, therefore providing vast exposure to new wrestling styles, matches, and audience participation.  New Zealand promotions provide larger talent which many Asian promotions rarely encounter. New styles of matches like hardcore, tables and ladders, 2 out of 3 fall, and gauntlet matches take place frequently exposing Asian wrestlers to expand their experience levels.  IPW and SPW enjoy the benefit of large numbers of independent wrestlers passing through on tour, providing booking opportunities for local fans. New Zealand is the introduction locale for such talents before they enter the unique wrestling scene in Asia.
SANADA, From Breakout Performance To Breakout Year ?
Valentin brings us some thoughts of the up and coming SANADA. If you haven't watched the match between Minoru Suzuki and SANADA, go back and do that.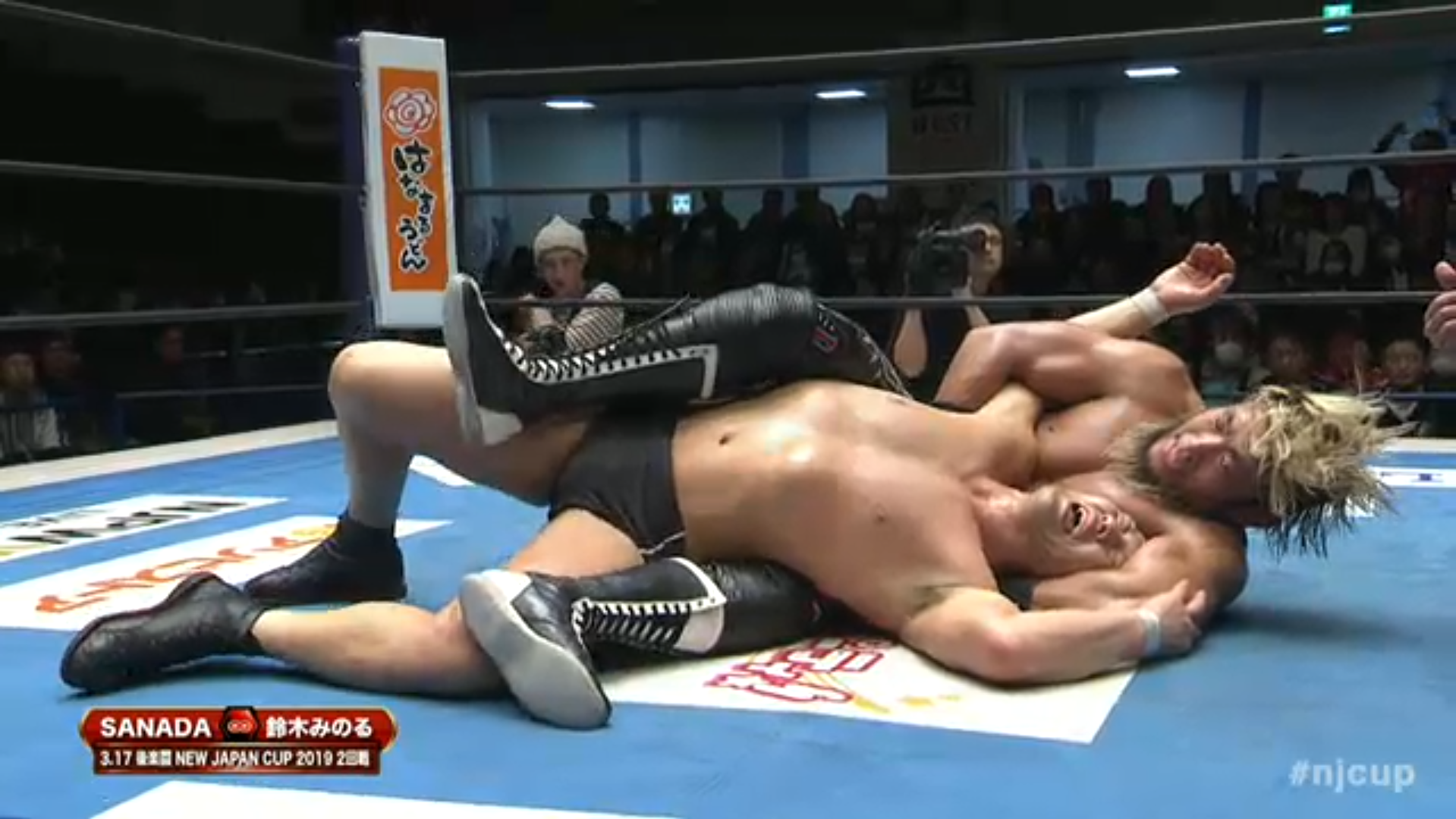 Valentin brings us some thoughts of the up and coming SANADA. If you haven't watched the match between Minoru Suzuki and SANADA, go back and do that.
You know, tournaments are always full of surprises. From upsets you never saw coming, to matches you never thought would be as good as they are. Sometimes, as the matches happen, you see some things develop which you were not expecting.

Today, I will take a look at one of these things, as March 17th saw SANADA had one of his best, and possibly most important matches in his New Japan career.
This year's New Japan Cup has been filled with interesting turn of events and some participants, already eliminated or not, can be considered breakout stars of this tournament so far. One of them is Los Ingobernables de Japon member SANADA, who has now defeated both Hirooki Goto and Minoru Suzuki, to advance in the tournament. The first thing to note is that out of the three L.I.J members originally participating, SANADA is the only one left, and even considering who eliminated Naito and EVIL in the first round, this is quite impressive.
The biggest feat so far for SANADA, of course is his performance against Suzuki. Not only did he win, but as you possibly know, not all wins weight the same, and we are talking about a big win here. After losing to Suzuki in Sapporo, this match was SANADA's chance to redeem himself. The match itself being built to focus on SANADA's ability to out wrestle his opponent and endure some unbearable amount of pain. Suzuki being a master at inflicting pain, you knew this was the perfect match-up to build SANADA up. From some of the usual vicious attacks to Suzuki to an intense battle of submissions full of reversals, SANADA landed Keiji Mutoh's trademark moonsault for the win, as he received possibly the biggest crowd support he has ever gotten, even by Koruaken Hall standards. Speaking of crowd reaction, rewatch the submission sequences and listen to the crowd chanting for SANADA. Only the top performers in New Japan will get this type of response, and, as well as winning the match and in which fashion, this is the last ingredient for a star making performance.
Of course, having such a performance under your belt isn't enough. With New Japan's landscape being filled with opportunities for guys to shine, things cannot just stop there. As SANADA will have to face Colt Cabana, and possibly the winner of Hiroshi Tanahashi vs Zack Sabre Jr in the semifinals, what can we expect from the Cold Skull now ?
Outside of eventually finishing as New Japan Cup's breakout star alongside Will Ospreay, SANADA can be in for a big year, as a singles wrestler. Let's take a quick look at L.I.J.
So far, only Tetsuya Naito has had true singles success as a heavyweight, and both EVIL and SANADA have yet to really get a grasp of it, outside of good performances in previous G1 Climax tournaments, and a quick NEVER Openweight championship run for EVIL. There is a spot to fill as the second top heavyweight behind Naito, and while Shingo Takagi adds even more complexity to the mix, as of now, why can't SANADA reach that level ? He certainly keeps proving he has the ability, so all is needed now for him to reach it, is to keep scoring big wins. Making it to the New Japan Cup semifinals would be a big deal, but after the Suzuki match, capping things off by going to the tournament's finals would be a huge step. Even bigger if SANADA eliminates last year's winner in ZSJ, which he is currently tied with in singles matches. However, defeating Tanahashi would be as big of an accomplishment.
The last subject to tackle is what is next after the New Japan Cup. Ultimately, who knows, but with SANADA looking like he will be one of the wrestlers to come out of the tournament very strong, expect more singles matches outside of the G1, and possibly a championship match before that. Speaking of the G1 and championship matches, do not be shocked if SANADA ends up being a trump card in the tournament, and maybe even more. SANADA has always scored 8 points in his three participations, and while EVIL has been the one to stand out the most in the tournament the last few years, SANADA has been consistent and has managed to grab big wins, like against Tanahashi in 2016, or Ibushi and Sabre last year. With the possibility of seeing SANADA on the rise, do not be surprised if he ends up pinning one of the champions in the same block as him, and expect him to reach at least 10 points for the first time, meaning he would rank quite high in the block he is in. He could even finish the year with his first singles championship win.
Whatever happens, let me say that 2019 might be SANADA's breakout year in New Japan, and you should look forward to it.
In times where New Japan needs to build up more wrestlers as threats for the diverse championships, SANADA seems to benefit the most from this year's New Japan Cup, as an opportunity to climb up the ranks. Now tell me, what are your expectations concerning the man we will ultimately have to stop referring as Keiji Mutoh's student ?