Abe: Top 5 Things I Want to See In The Men's Royal Rumble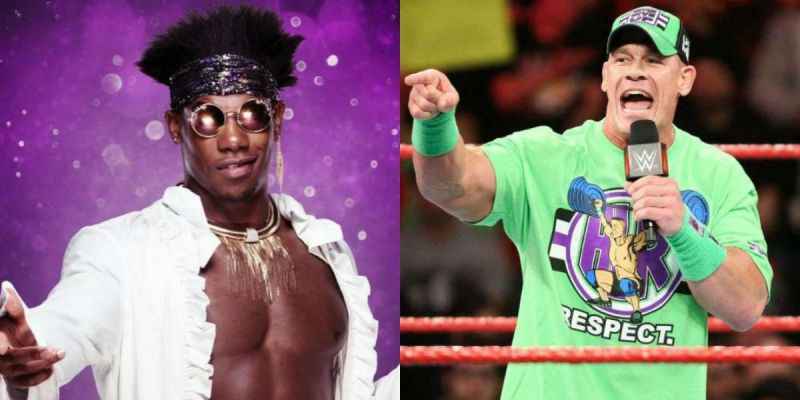 Abe Odeh brings you his Top 5 choices for what he wants to see in the Men'x WWE Royal rumble!
Everyone's favorite night of the year is Sunday and the Rumble entrants may be as unpredictable as ever. With the ongoing rise of NXT and their talent, the WWE is relying less on legends to make surprise appearances and instead are using those free slots to invest in their future. As I was listing the names of 30 potential men's entrants, I realized this year may be the most fresh faces we've seen in a single Royal Rumble.
Also check out my Writing The Book, focused on the Women's Royal Rumble match!
5. A Member of Sanity
The heads of WWE promised us that they would start listening to us more. We saw that when Gallows & Anderson and Sanity made an impact soon after the declaration. Since then, it's been more of the same. They've been absent from our television screens.
If they're struggling with using them as a tag team, then try building one of them up as a singles star. Eric Young is a totally underutilized asset that could be contending for the United States Championship. He's done it all in the industry, including winning gold everywhere he's been.
Killian Dain is as athletic of a big man as Keith Lee. The difference is that he didn't get the same spotlight due to being in a faction since his debut. Even with his limited opportunities, he's created the highlights of a 5-star ladder match, a War Games match, and had a great showing in the Andre the Giant Battle Royal.
4. A Champion from Every Network Show
This means Pete Dunne, Buddy Murphy (or whoever wins in the kick-off show), and the winner of Aleister Black vs Tomasso Ciampa. If you're the main champion of an entire brand, you deserve an automatic bid in the Rumble. Mustafa Ali earned a jump to the main roster by being a 205 Live standout and he never even won the Cruiserweight Championship.
The respective champions should be able to compete for a chance to make that same jump. Andrade got a Rumble slot as NXT Champion last year but the other champions were nowhere to be found. Pete Dunne is currently in the middle of one of the longest title reigns in WWE history. In May, he'll have held the United Kingdom Championship for two years. The only time he's ever appeared on the main roster is when he was pinned by Enzo Amore. The Rumble is a chance for a fresh start. Also, if they make an impact, you've now marketed each brand as well as the upcoming Worlds Collide event.
3. Face-offs: Velveteen – Cena / Rollins – Ricochet
Every time I get on Twitter, another person is entertaining the idea of a dream match between Seth Rollins and Ricochet. That possibility is drawing closer, especially if Ricochet is unsuccessful in his title defense the night before. Ricochet has one of the highest ceilings of any NXT superstar and is the closest thing we have to a superhero. He can be the Spiderman to John Cena's Superman in the eyes of younger fans. Let's see that first-time interaction with Seth Rollins.
Many of us are familiar with John Cena's high praise of Velveteen Dream. Last year, John Cena stated that Dream could be "the one". Cena is currently in the Royal Rumble match but has been tagged as questionable with an ankle injury. If he's unable to compete for a lengthy duration, The Velveteen Dream is the perfect person to serve him with a quick elimination. Velveteen doesn't even have a match at Takeover. I hope this means they're saving him to take over the company the next night.
2. Kofi Almost Does It
Kofi Kingston's near eliminations have become synonymous with the Rumble. Every Rumble season we relive his saves and wonder what he's going to do this year. However, that's not what I'm talking about. I'm talking about Kofi making it all the way til the end. Not winning, but as close as the final four or even three.
Kofi is one of those stars that fans have been rooting for to finally get his world title opportunity. He's done literally everything except compete in a main event feud. He even cut a brief promo on Smackdown recently voicing his displeasure of never getting that big shot. That means either the writers are listening, or Kofi knows he has the support in order to start lobbying for that opportunity. WWE allowing Kingston to last until the final stretch would be a great way to tell the fans they are listening. Now that Daniel Bryan is a detestable WWE Champion, Kofi Kingston would be the ideal man to take the title off him later this year.
1. The Winner Dethrones Brock
Two of the most popular names I've heard as predictions to win on Sunday are Seth Rollins and Drew McIntyre. Those are actually the guys I want to be the last two standing. Seth Rollins vs Brock Lesnar is the biggest money match you can book. The only time they ever met in a singles match was interrupted by The Undertaker and a winner was never decided. This is the first big chance to make Seth the future of the company. Rather than being champion, I'd like to see Brock transition to more of a Triple H or Undertaker role where he saves his appearances for new marquee match-ups.
Drew McIntyre is one of the lone men on the roster that could realistically match up with Lesnar from a kayfabe standpoint. If McIntyre wins, he'd be best served with an immediate babyface turn. Just imagine the impassioned promos from Drew headed into Mania if he gives the audience a reason to support him. That all sounds incredible, but Brock needs to get past Finn Balor first.
King's WrestleMania Rewind: Charlotte Flair vs. Asuka from WrestleMania 34
Chris king is back with one of the most underrated matches in WrestleMania history–Charlotte Flair vs. Asuka!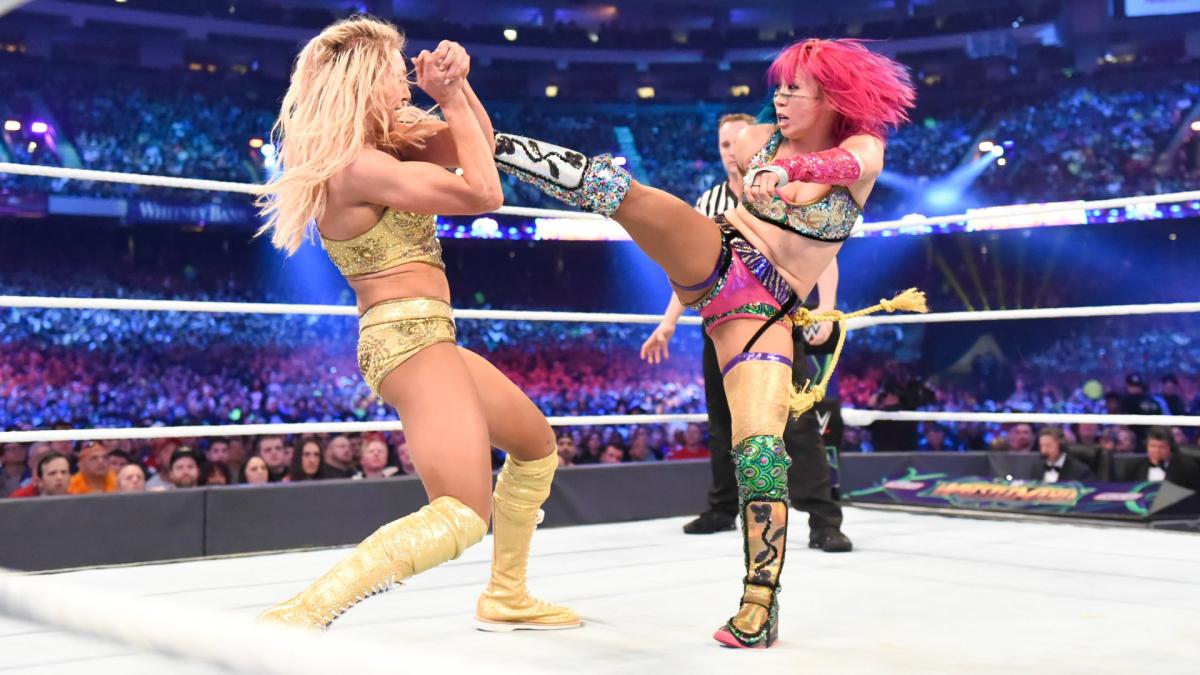 Chris king is back with one of the most underrated matches in WrestleMania history–Charlotte Flair vs. Asuka!
We look back at Charlotte Flair vs. Asuka at WWE WrestleMania 34. 'The Empress of Tomorrow' put her unprecedented and historic undefeated streak of 914 days on the line against 'The Queen's' SmackDown Women's Championship.
For years, this was considered a dream match while Asuka dominated the roster in NXT, while Flair won numerous championships on the main roster on both Raw and SmackDown. The Empress made her long-awaited debut on the September 11th episode of Raw and began to tear through the competition.
Asuka outlasted all twenty-nine other women in the historic first-ever Women's Royal Rumble match to challenge for the title of her choosing. At Fastlane, she made her choice.
The WWE Universe was so excited for this match myself included. Both superstars delivered a fantastic performance on the Grandest Stage of Them All executing counter after counter. Asuka showed off some nasty-looking kicks to her opponent, and Flair hit a thunderous Spanish Fly off the top rope. Flair was seconds away from defeat at the hands of The Empress but she locked in Figure Eight and Asuka was forced to tap out.
I can't even begin to explain how shocked I was at this outcome, as nearly everyone expected The Empress to continue her undefeated streak and walk away with the women's title. This controversial decision was the downfall of Asuka's momentum. She would ultimately win the SmackDown Women's Championship at the 2018 TLC pay-per-view in the triple-threat ladder match.
Fast forward to this year when Asuka has recently returned with her Japanese-inspired persona Kana. Kana is dangerous and ruthless and is heading into a championship with Bianca Belair at WrestleMania 39. The Empress has regained all her momentum and is highly favored to walk away with the Raw Women's Championship. Let's hope that Asuka and Belair can tear the house down and deliver an A+ grade match both women are fully capable of.
King: Dominik Mysterio Needs To Do This At WrestleMania
Chris King is here with what WWE should do with Dominik Mysterio at WrestleMania in his long-awaited match against his father Rey Mysterio Jr.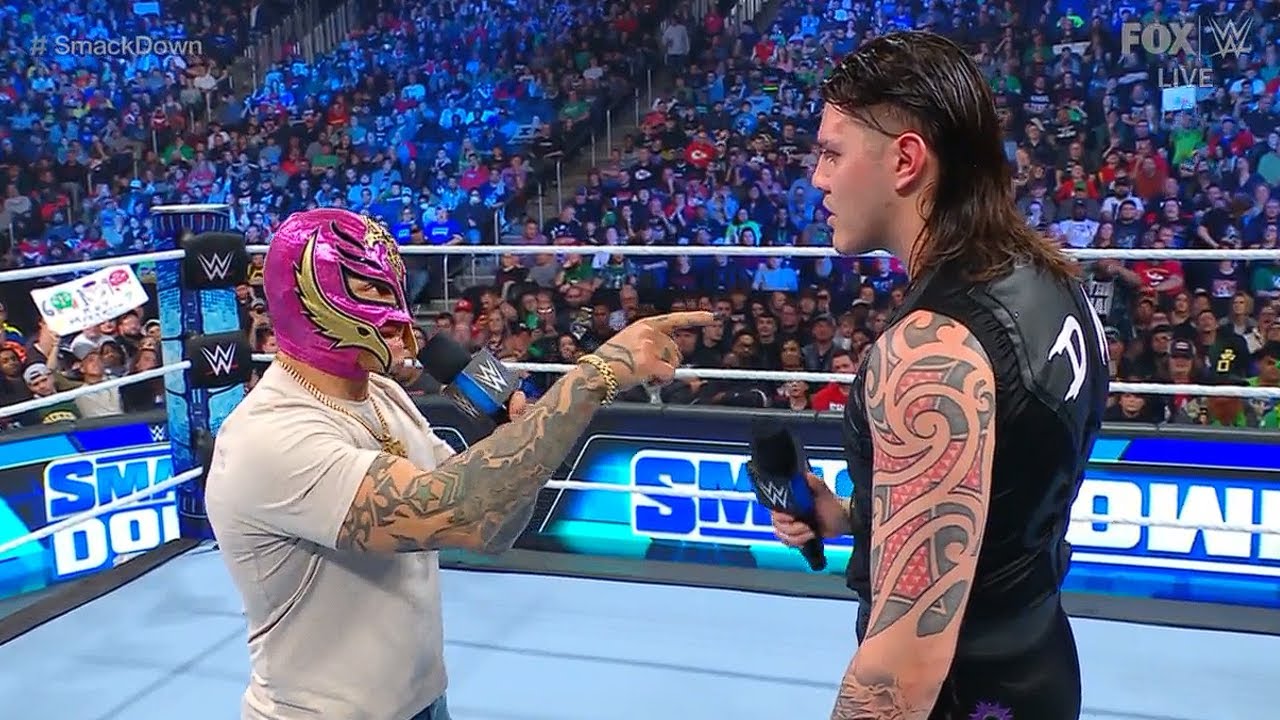 Chris King is here with what WWE should do with Dominik Mysterio at WrestleMania in his long-awaited match against his father Rey Mysterio Jr. 
On this week's episode of Friday Night SmackDown, Rey Mysterio finally snapped and beat some sense into his disrespectful punk-ass kid Dominik. The member of the Judgement Day came out to push his father again for a match on the Grandest Stage of Them All, this time with his mother and sister at ringside. The ungrateful punk told his mom to "Shut Up," as a father even I wanted to jump through the screen and whoop his ass.
Back in October of last year, Mysterio made the emotional decision to possibly quit the company but, instead, Triple H persuaded the Lucha libre superstar to move over to SmackDown to avoid his son. This came after Dominik shockingly turned on his father at Clash at the Castle. Mysterio did everything he could to refuse his despicable son's challenge for Mania but, a man can only be pushed so far. Mysterio will be inducted into the 2023 WWE Hall of Fame and I expect Dominik to embarrass his father during his speech to further this personal feud.
Yes, the WWE Universe hates Dominik and wants to see him get the ever-loving crap kicked out of him but, this feud is missing a special ingredient to capitalize on the biggest heat possible. Throughout this feud, Dominik has made mention of the legendary Eddie Guerrero on several occasions going back to the "iconic" 2005 feud.
I know WWE might not want to go this route but, Dominik MUST come out to Eddie Guerrero's theme at Mania. The disrespectful punk needs to come out in a lowrider to garner nuclear heat. It doesn't matter if The Judgement Day comes out and causes interference for Dominik to get the win, all that matters is that both superstars get the biggest payoff of this nearly year-long feud. Just imagine the Roman Reigns heat after he defeated The Undertaker and multiply that by ten. Dominik portrays the perfect heel and he truly is the missing ingredient that The Judgement Day needed to grow and evolve into a top faction.