Was New Year Dash Lackluster ?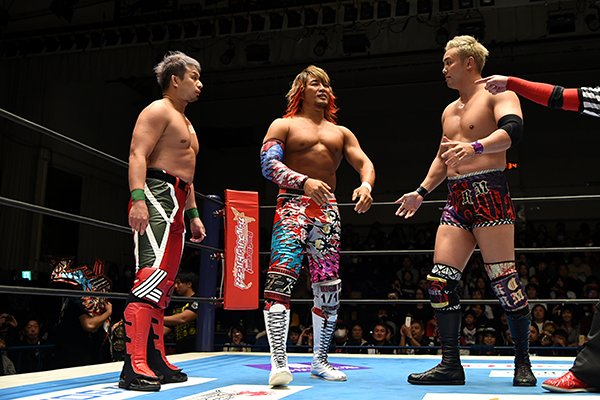 New Year Dash usually starts off the year's storylines. Did New Japan do enough to keep people's attention for the New Beginnings tour? Valentin let's us all know.
Here is a question I have been asking myself since January 5th. Was NJPW's New Year Dash event lackluster ? It was kind of my feeling after what I thought was a tremendous Wrestle Kingdom event. Without expecting a show of the same level, I had been quite used to some big moments happening on the day following the Dome event.
Therefore, let's take a look back at what happened at New Year Dash and see if this is a question worthy of being asked.
 The first thing I want to say is that, again, on an undercard some people would see as nothing really interesting, New Japan not only gave us good matches, but some events which spiced things up a bit and caught people's attention, mine included. We had the continuity of Chuckie T beating his opponents up with chairs, costing wins to his team with Beretta. Where does that lead to ? Is it linked to the "mole" inside of CHAOS that Jay White mentioned a few months ago ? Also,  it is likely that Juice Robinson's first defense in his second reign as US champion happens against Beretta, most likely in the New Beginning in USA event. After all, the CHAOS member faced off with the champion during Robinson's post match press conference after regaining the title. 
We had a very good three on three match between Yuji Nagata, Jeff Cobb and KUSHIDA, facing Tomohiro Ishii, Hirooki Goto and Will Ospreay, the new NEVER Openweight champion. Outside of the pure quality of the match, we witnessed Nagata and Ishii going at it during and after the bell rang. Who knows if that will lead to a match or if there was an actual beef between the two men. I will gladly take a Ishii vs Nagata match, though.
The last "big" thing which happened during the undercard was the NEVER Openweight 6-man championship match between Tama Tonga, Tanga Loa and Taiji Ishimori facing Togi Makabe, Toru Yano and Ryusuke Taguchi (who won the gauntlet match the day before). The champ retains, but we got to see both Yujiro Takahashi and Chase Owens rejoin Bullet Club, as they helped the champions keeping their titles.

One last thing I have to mention because this has been going on for a while as well, Roppongi 3K (with Rocky Romero) grabbed another win against Killer Elite Squad and Takashi Lizuka. Then again, who knows if that's going to lead to something in the future, but these matches have been quite entertaining, so can we really ask for more ?
Now it's time to talk about the more serious matter, as first with the semi-main event, we had yet another Los Ingobernables de Japon vs Suzuki-Gun five on five match. The faction lead by Naito may be full of championships, it didn't stop their opponents from beating them in the most Suzuki-Gun fashion possible. The biggest fallout of this match is that we will have Tetsuya Naito defending the IWGP Intercontinental championship against Taichi. I personally see this match as a test for Taichi, after giving more than decent performances against Hirooki Goto and Will Ospreay around the NEVER Openweight championship not that long ago.

We also get two tag team matches, as El Desperado & Yoshinobu Kanemaru will challenge Shingo Takagi & BUSHI for the Junior Heavyweight tag team championships.
Lastly, and definitely not the least, EVIL & SANADA will face off against Minoru Suzuki & Zack Sabre Jr, first in singles matches being SANADA vs Suzuki, and EVIL vs ZSJ. I was not a big fan of going back to Suzuki-Gun and LIJ feuding together, but the match-ups are actually more than appealing, so in the end, this is a good point.

Finally, the main event was a three on three CHAOS featuring Hiroshi Tanahashi vs Bullet Club match. Teaming with the new IWGP Heavyweight champion ? Kazuchika Okada and a returning Yoshi-Hashi. The trio would face Jay White, Gedo, and Bad Luck Fale. Let's get this out of the way : Yoshi's return didn't feel special at all. Not only that, but guess who took the pin for the losing team ?

And don't get me wrong, he got more than a decent showing during the match, but taking the pin on your return match feels odd. I wasn't even expecting a huge upset like Yoshi pinning Jay White, but what does that mean for him? Back to being CHAOS' Chase Owens and be some sort of filler guy with flashes of hope in the G1 ?

That's quite disappointing.

Now the other big thing coming out of this match, and the biggest thing coming out of this event is the continuation of the Jay White vs Hiroshi Tanahashi feud. The two men will face off in Osaka for the Heavyweight championship, and this match is incredibly uncertain. On one hand, you kind of expect Tanahashi to retain on his first defense, but on the other hand, Jay White has been sneaking up wins left and right and kept growing and becoming better. If anyone could pull off the upset, that's the main who pinned Kazuchika Okada in the Tokyo Dome. Let's not forget that, last year at New Beginning (In Sapporo, that time), the Switchblade pulled of what was, at the time, nearly unthinkable, as he defeated Kenny Omega to claim the IWGP US Heavyweight Championship.
With all of that in mind… Was New Year Dash really lackluster ? I will say no because some of the top matches for the New Beginning tour are something I personally look out for a lot, but the event itself had this big moment feel I missed compared to previous years. The show still gave what I objectively think is enough, I know I wouldn't have minded if we got a little bit more.
Now tell me, what did you think of this year's New Year Dash ? Are you looking out to the New Beginning events ?
Will Samoa Joe Finally Headline WWE WrestleMania?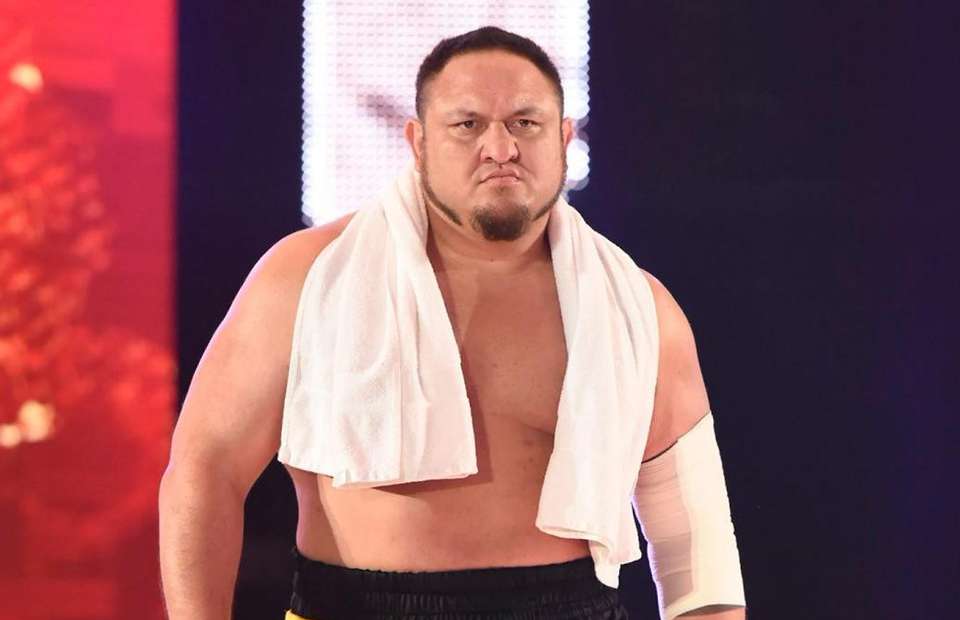 David Levin takes a look at the Samoa Joe roadmap to WWE success, asking if he can finally get his WWE WrestleMania spotlight.
It wasn't a typical Samoa Joe night Tuesday night. But it was a night many of us expect from the WWE superstar on the way to WrestleMania 35. The former NXT Champion brutalized Mustafa Ali in a match that best described how the man on a mission wants to finally reach the pinnacle of his career and win the Royal Rumble.
This is how Joe, who has been a contender for the Universal Title and the WWE Title in the past year should be thought of – as the biggest threat to 29 other WWE performers with one goal in mind – to win the Royal Rumble match and head to the biggest stage with a chip on his shoulder and a possible dream realized.
Phoenix could be the start of something big for one of the company's best performers in and out of the ring.
Joe's resume looks like a roadmap of how to become a successful professional wrestler.
Joe established himself in Ring Of Honor from the promotion's beginning in 2002, holding the ROH World Championship for a record 21 months from March 2003 to December 2004. Upon joining TNA in June 2005, he embarked on a 19-month-long undefeated streak, and went on to hold the TNA World Heavyweight Championship once, the TNA X Division Championship five times, the TNA World Tag Team Championship twice, and the TNA Television Championship once; completing the TNA Triple Crown and the TNA Grand Slam.
Add to that a stint in WWE NXT where he was the brand's first ever two-time champion and later, an enforcer on WWE's main roster. His size, speed, agility and ability to deliver a kick-ass promo makes him one of the best the promotion has to offer. The only thing eluding him is a belt and a moniker as the best of the best at what he does.  Underutilized? For sure. Underrated? It's not even a discussion.
After feuds with Finn Balor, Roman Reigns, A.J. Styles and Brock Lesnar what is holding him back? Injuries for one. Maybe a lack of direction and third, the changes WWE has implemented in the past month has set a course for new talent and bigger matches. Joe should be leading this charge.
Joe does not want to get into a situation where he is known as the "greatest to never win the WWE Title". It's a road Hall of Fame stars have traveled. Rick Rude, Roddy Piper, and Rick Steamboat. There are others on the company roster who can make a case for the same moniker. Joe is first in line.
There are eight days until the Royal Rumble as I write this blog. It's already electric. Expect Joe to be one of the last four standing next Sunday night. I expect him to walk out of Phoenix with a ticket to WrestleMania 35. I know fellow blogger Sarah Hirsch will be fangirling when this happens because a Joe-Finn Balor main event is quite possible.
It's part of the continued evolution of Samoa Joe. And the next step takes place in Phoenix at the Royal Rumble.
Could Finn Balor Actually Beat Brock Lesnar at the WWE Royal Rumble?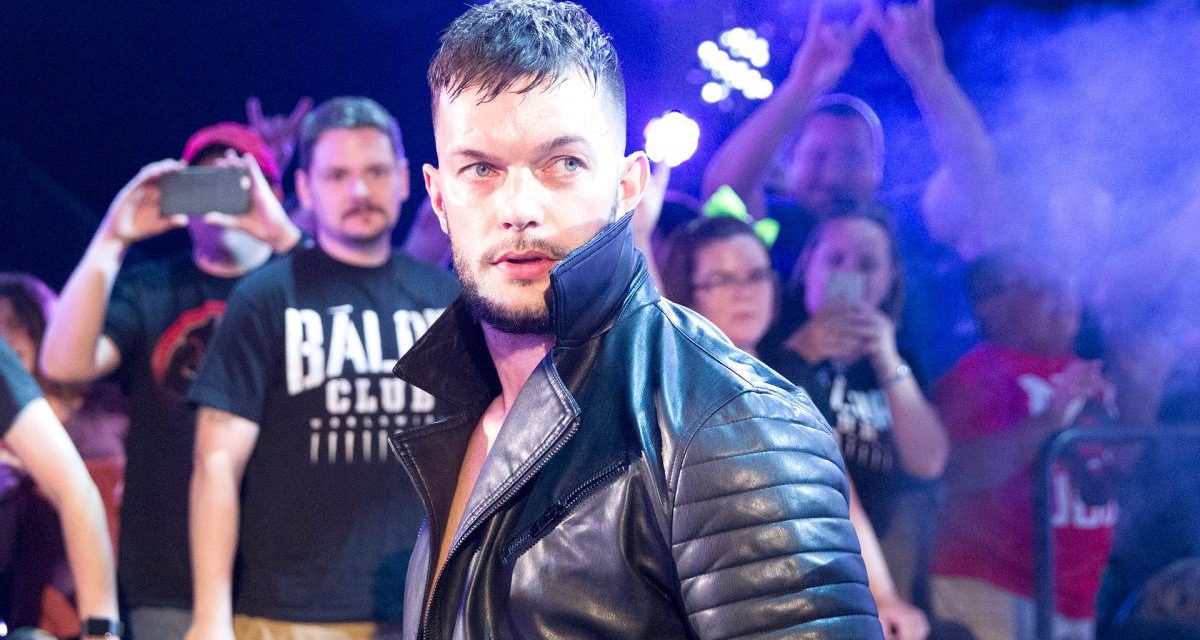 Finn Balor is on his way to the main event of The Royal Rumble on January 27. The Irish born Superstar has the chance of a lifetime against Brock Lesnar and that chance may deliver the Universal Championship. Finn has worked hard for this moment as he's finally getting another run at the top.
That is the narrative that's currently being written by WWE. Finn Balor's career resurgence is a feel-good story and understandably so. It's been nearly three years since he's truly been in serious world title contention. He is one of the most popular Superstars on the roster and fans want to see him do well. All of this is true. But is he really going to win it all on January 27?
Balor's rise to the top back in 2016 seemed like a perfect move. He was riding a wave of momentum from his run in NXT and he was gaining popularity with each passing week. The fans saw him as a top babyface and that's how WWE booked him.
His debut on the main roster was met with overwhelming approval, as fans couldn't wait to see him mix it up with Raw's biggest names. One of those names was of course Roman Reigns, who Bálor defeated en route to beating Seth Rollins and becoming the first-ever Universal champion.
Both wins were a statement by WWE. It wasn't often that the company moved anyone ahead of Reigns, but that's exactly what happened with Finn. Roman wasn't going anywhere of course and Bálor was probably not taking his place. 
But WWE was giving the fans something new, something different. Balor was a breath of fresh air on a program that often grows very stale at times. However with Finn at the helm, there was little chance of that happening again.
So now that he's finally regained momentum after three years, what are the chances that Finn Balor will once again be slowed to a dead stop? His injury the night he won the Universal title was through no fault of his own. These things happen and it could very well happen to any WWE Superstar at any time.
But there is definitely someone to blame for Finn's booking since relinquishing the championship. WWE surely could not be expected to immediately reinsert Finn into a top spot the moment he came back from injury. But to wait this long to elevate him to the world title picture?
WWE had to change plans after Finn went down. Fans surely realize that. The company really cannot afford to sit still for anyone, especially someone that had just arrived on the main roster. But Balor's lack of main event success in the time following his return is indeed a curiosity. 
Brock Lesnar was the top titleholder for the majority of the time after Finn returned to Raw. WWE's plans didn't include Balor versus Lesnar. So why not move Finn to SmackDown Live and give him a run against then-WWE champion AJ Styles?
A feud between the two could have led to a WrestleMania 35 showdown for the WWE Championship. The founder of The Bullet Club versus the man who took his place. Two veteran stars that made their names outside of WWE now waging war on the WrestleMania stage. It's a story that really could have written itself. 
But even as fans contemplate what could have been, there's no denying that Finn is once again in a great place in his WWE career. Maybe it did take too long for him to return to this elite level. But he's back nonetheless and now he indeed has a chance of achieving greatness. All he has to do is get past Brock Lesnar.
Facing Lesnar right now is a somewhat odd prospect for Finn Balor. On one hand, Finn has to look good and he most likely will. The contrast between the two men is apparent and that contrast should make for an intriguing matchup.
Balor will stick and move, he will weather the storm and he will continue to come out swinging despite how long the match lasts. But what happens when crowd fatigue sets in, as is often the case, during Lesnar's matches?
The fact is that may bode well for Finn, because once he starts his comeback, the crowd will go along for the ride. The real drama in Brock Lesnar's matches typically does not come until the end. That's when the real test begins, as fans hold their collective breath to see if Brock's opponent will actually pull out the win. The problem is, that win rarely ever happens. 
But this is actually in Finn's favor as well. Even if Finn loses to Brock, it probably won't affect Balor that much at all. No one expects Lesnar to really ever lose and when it does happen, it's a complete shock to the system. So, Balor would be just another star that tried and failed. How could anyone hold that against him?
However will the notion that Finn is destined to be nothing more than a top mid-card star once again become the prevailing opinion? Fans have always debated Balor's worth and WWE's apparent refusal to use him as a main event star. Will a loss at The Royal Rumble once again put Balor right back in the middle of that situation? 
The truth is that for fans desperately wanting to see the Universal Championship back on Raw full-time again, nothing would be sweeter than a Lesnar loss. Roman is still out action and it's clear that Braun Strowman is not the answer to Brock. So now may be the perfect opportunity to take a different path and reinsert Finn Bálor as the new top titleholder on Monday Night Raw. WWE did it before. Whether or not it will happen again is anyone's guess.