Will Samoa Joe Finally Headline WWE WrestleMania?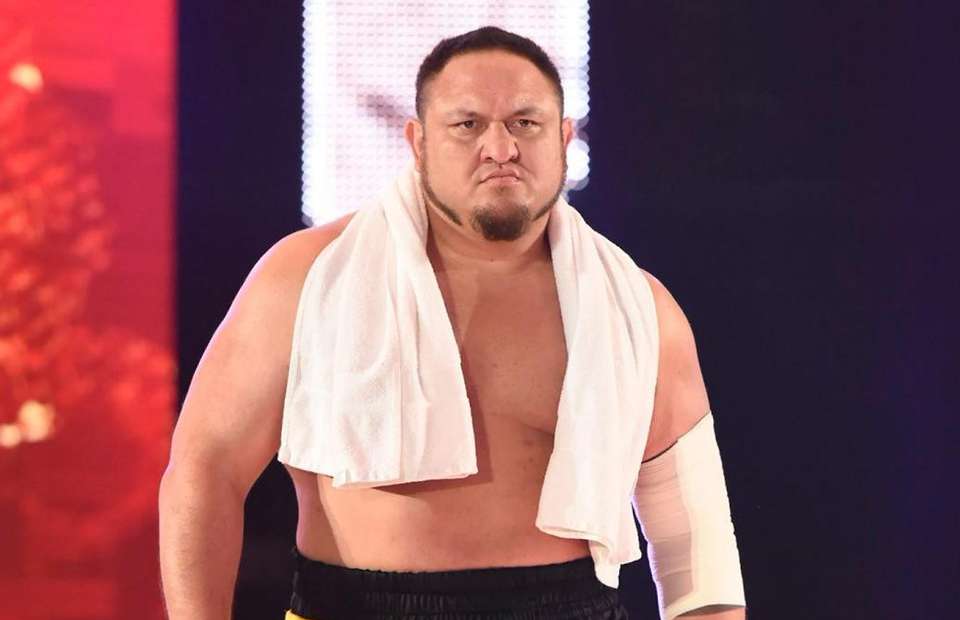 David Levin takes a look at the Samoa Joe roadmap to WWE success, asking if he can finally get his WWE WrestleMania spotlight.
It wasn't a typical Samoa Joe night Tuesday night. But it was a night many of us expect from the WWE superstar on the way to WrestleMania 35. The former NXT Champion brutalized Mustafa Ali in a match that best described how the man on a mission wants to finally reach the pinnacle of his career and win the Royal Rumble.
This is how Joe, who has been a contender for the Universal Title and the WWE Title in the past year should be thought of – as the biggest threat to 29 other WWE performers with one goal in mind – to win the Royal Rumble match and head to the biggest stage with a chip on his shoulder and a possible dream realized.
Phoenix could be the start of something big for one of the company's best performers in and out of the ring.
Joe's resume looks like a roadmap of how to become a successful professional wrestler.
Joe established himself in Ring Of Honor from the promotion's beginning in 2002, holding the ROH World Championship for a record 21 months from March 2003 to December 2004. Upon joining TNA in June 2005, he embarked on a 19-month-long undefeated streak, and went on to hold the TNA World Heavyweight Championship once, the TNA X Division Championship five times, the TNA World Tag Team Championship twice, and the TNA Television Championship once; completing the TNA Triple Crown and the TNA Grand Slam.
Add to that a stint in WWE NXT where he was the brand's first ever two-time champion and later, an enforcer on WWE's main roster. His size, speed, agility and ability to deliver a kick-ass promo makes him one of the best the promotion has to offer. The only thing eluding him is a belt and a moniker as the best of the best at what he does.  Underutilized? For sure. Underrated? It's not even a discussion.
After feuds with Finn Balor, Roman Reigns, A.J. Styles and Brock Lesnar what is holding him back? Injuries for one. Maybe a lack of direction and third, the changes WWE has implemented in the past month has set a course for new talent and bigger matches. Joe should be leading this charge.
Joe does not want to get into a situation where he is known as the "greatest to never win the WWE Title". It's a road Hall of Fame stars have traveled. Rick Rude, Roddy Piper, and Rick Steamboat. There are others on the company roster who can make a case for the same moniker. Joe is first in line.
There are eight days until the Royal Rumble as I write this blog. It's already electric. Expect Joe to be one of the last four standing next Sunday night. I expect him to walk out of Phoenix with a ticket to WrestleMania 35. I know fellow blogger Sarah Hirsch will be fangirling when this happens because a Joe-Finn Balor main event is quite possible.
It's part of the continued evolution of Samoa Joe. And the next step takes place in Phoenix at the Royal Rumble.
Tiffany's Takes: WWE NXT (4/24/19)
NXT was loaded with action this week–how did it land for you?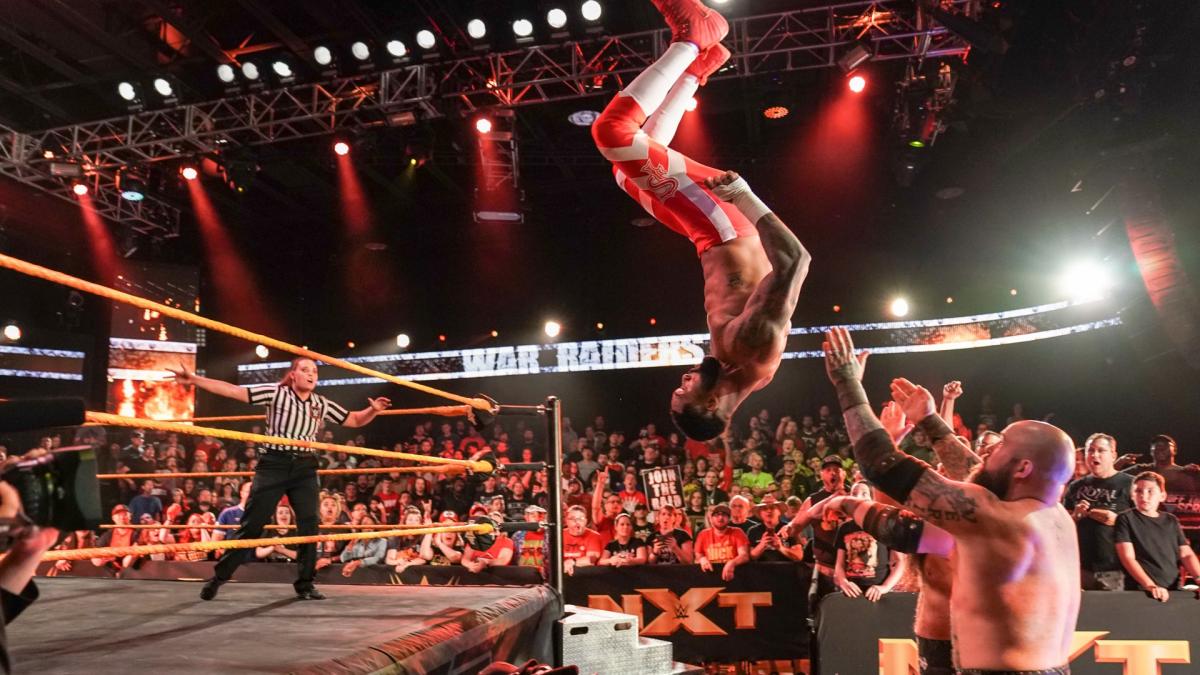 Tiffany takes her Takes to Full Sail University and WWE NXT today, featuring Johnny Gargano vs Roderick Strong and more!
So, time for OG NXT and Johnny Gargano will face Roderick Strong, but will Undisputed Era stand together or will a jealous Cole wreak havoc?
Johnny Gargano vs Roderick Strong/Undisputed Era
I think we all figured when Gargano chose Roderick Strong as his UE opponent that Cole wasn't going to be happy, and we've all seen definite signs of dissent in the Undisputed Era ranks, but I was honestly surprised by how this match ended. Cole vs Riddle promises to be great. I can't stand Matt Riddle, but him pointing out that Cole was jealous was perfect.
Gargano vs Strong was every bit as great as it promised. Strong's a great athlete and letting him show that off in this match was a great move. Having Cole accidentally cost Strong the match and having Riddle come in to help Gargano was the perfect amount of chaos to end the match while protecting everyone involved.
I don't know what next week will hold for Undisputed Era, but Strong basically telling UE to f**k off after the loss isn't a good tiding.
Jaxson Ryker vs Humberto Carrillo
I have a question: Is Jaxson Ryker the only competitor in Forgotten Sons? Seriously, when is the last time Blake and Cutler had matches? Don't get me wrong, Ryker is a great, albeit psychopathic, competitor, but I'm a little tired of him being the only member of Forgotten Sons competing.
The match with Carrillo was fantastic, even if Carrillo had a little trouble getting started. The Double Countout was a smart move to protect both guys, but I loved thorough line of having Oney Lorcan, now on 205 Live with Humberto Carrillo, and Danny Burch come to Carrillo's rescue and keep Forgotten Sons from completely destroying him. This should be a fun feud.
Aliyah and Vanessa Borne vs Candice LeRae and Kacy Catanzaro
So it seems like Candice LeRae is being groomed to take the belt off of Shayna Baszler if this match was anything to go by. I love Aliyah and Vanessa Borne, but I was disappointed by this match because it became clear very quickly that the whole point of the match was to make Candice look stronger when she got a pretty easy pin on Vanessa Borne. It's nothing against Candice, but I hated seeing Borne Bougie getting sacrificed like that.
Women's Division vs Shayna Baszler
I'm not sure what WWE is thinking, but if you want to keep Shayna Baszler looking like a badass, DON'T have her constantly getting cheap shots on anyone she deems a threat, whether they are or not. She doesn't look like an unstoppable badass, she looks like a punk, which is a disservice to her. Plus having Shafir and Duke being her lackeys hurts them too.
I APPLAUDED Mia Yim's promo, especially her calling out Biance Belair's constant insistence that she was still undefeated, even though she's lost to Baszler twice, for the nonsense that it is. I'm totally behind Yim getting another shot at Baszler, especially since Belair didn't have to earn her second chance while Yim hasn't gotten another one.
William Regal
William Regal had a hell of a career but, in my opinion, he's at his best as an authority figure and I'm glad he's loosened up from his days as the strait-laced Commissioner of WWF in 2001. I love Ohno demanding his…right to try out the shiny new NXT toys and I have a feeling he'll regret demanding a shot at KUSHIDA, which is probably why Regal gave it to him. Sounds fun.
Street Profits vs War/Viking Raiders/Experience
I'm still puzzled as to why Street Profits got a shot at the NXT Tag Champions, whatever they're called this week, but the match was fantastic. Dawkins and Ford did the smart thing by getting the jump on Rowe/Erik and Hanson/Ivar (I honestly am not sure which Viking name goes with whom, I'm just guessing), but  it was for naught because the Nordic dudes got themselves together and absolutely thrashed the Profits, but the Profits definitely proved that they belong in the Tag Title picture.
Overall Thoughts
Great episode of NXT! Much like NXT UK, the matches and segments all had a purpose and were pretty good.
The disintegration of Undisputed Era seems to be moving much faster than the first ending of the Shield and I'm a little confused as to why. Undisputed Era hasn't been called up to RAW or SmackDown, so I'm not sure why there seems to be a rush on breaking them up. Granted, having Cole 'accidentally' costing Strong the match and his clear jealousy of Strong getting the first shot at Gargano could be leading to Strong breaking off and feuding with Cole, but it's not clear where Fish and O'Reilly will end up in this.
Well, that is it for Tiffany's Takes for this week! Next week, we'll be looking Week 2 out of the 2019 Superstar Shake Up and see how RAW and SmackDown will deal with the fallout of this week!
Greg DeMarco's YouTube Performance Report: WWE Smackdown (4/23/19)
How did Smackdown perform on YouTube this week?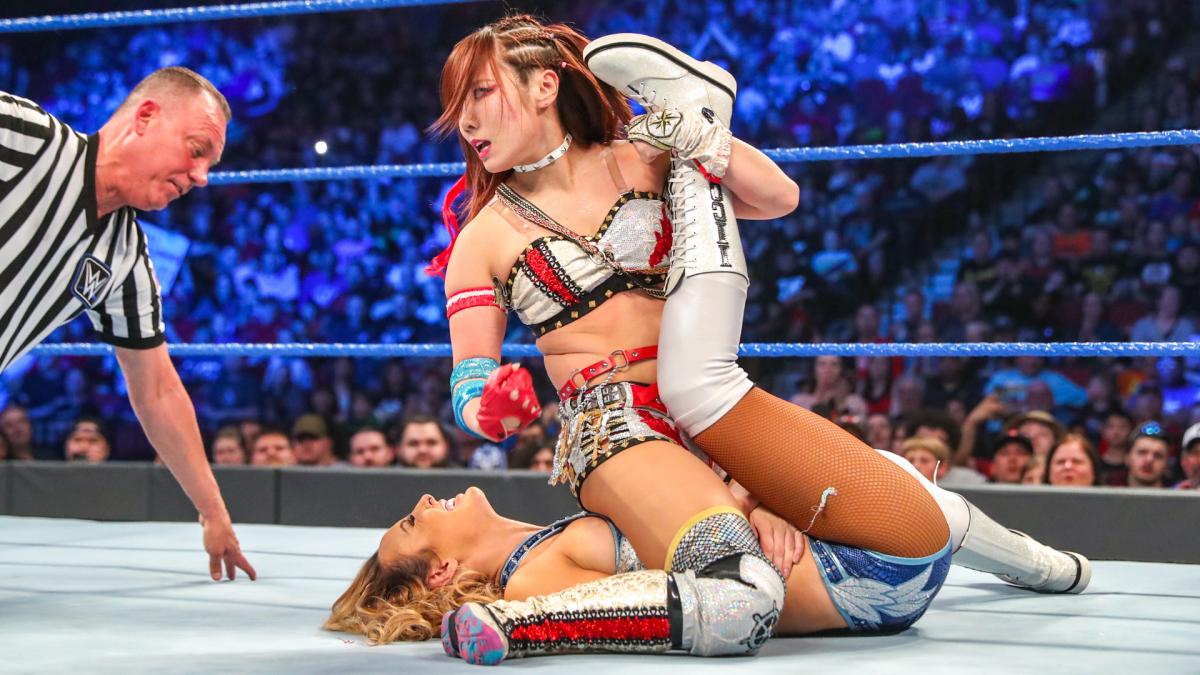 A look at the YouTube performance for the April 23rd edition of WWE Smackdown!
As we all know, social media and other outlets have become a huge means of drawing in interaction and viewers for WWE. Most people will point to television ratings like they did during the Monday Night Wars in the late 1990's, however that can be skewed with so many various means of watching today that do not include cable television. As such, YouTube has joined social media as a metric as important to WWE as television ratings (if not more).
As you've become accustomed to, here is this week's RAW YouTube Report, compiled Wednesday morning, for the 4/23/19 edition of WWE Smackdown:
Kofi Kingston vs. Shinsuke Nakamura / Kevin Owens attacks Kofi & Xavier Woods – 1.18 million views
Shane McMahon & Elias attack on Roman Reigns – 865k views
Lars Sullivan attacks Chad Gable, R-Truth, and The Singh Bros – 531k views
Becky Lynch and Charlotte Flair promo – 478k views
Charlotte Flair vs. Bayley – 404k views
Kairi Sane vs. Peyton Royce – 365k views
Finn Balor vs. Andrade – 289k views
Becky Lynch announcement (2 MITB title matches) – 221k views
The New Day (with Kevin Owens) promo – 212k views
Roman Reigns accepts Elias' challenge – 191k views
Aleister Black promo – 181k views
Elias' challenging Roman Reigns for Money In The Bank – 144k views
Ratings analysis appears after the ad – buy a shirt!
---
Elisa looks great in her Chairshot gear.
You can, too!
Be like Elisa and get yours at:
https://www.prowrestlingtees.com/related/thechairshot.html
---
Greg DeMarco's WWE Smackdown YouTube Ratings Analysis
Kofi Kingston and The New Day continue to dominate the top of Smackdown, and man does it feel good to say that. It's good to see this act getting so much attention. The attack from Kevin Owens was a matter of when, not if. It happened here, and that's our lone Smackdown video over a million views.
Roman Reigns and Shane McMahon are elevating Elias to the top of the Smackdown card, and that's a good thing. Elias was part of the #2 video of the week with 865k views thanks to the Samoan Sex Machine and the Boss's Son.
Biggest surprise for me was LARS. Lars Sullivan occupied the #3 position thanks to his brutal attack on Chad Gable, R-Truth, and the Singh Bros. He was followed by the women, who are in the midst of a resetting process but came in at #4, #5, #6, and #8. I think the Becky Lynch Fatigue is a real thing (article coming soon?), but the focus is there.
I am sad for Aleister Black bringing up the rear, as he is such a talented performer shifted to Smackdown because of someone else's relationship. Let's boost that video up now!
What did the YouTube results for this week tell you?