Will Sasha Banks vs Ronda Rousey Deliver at the WWE Royal Rumble?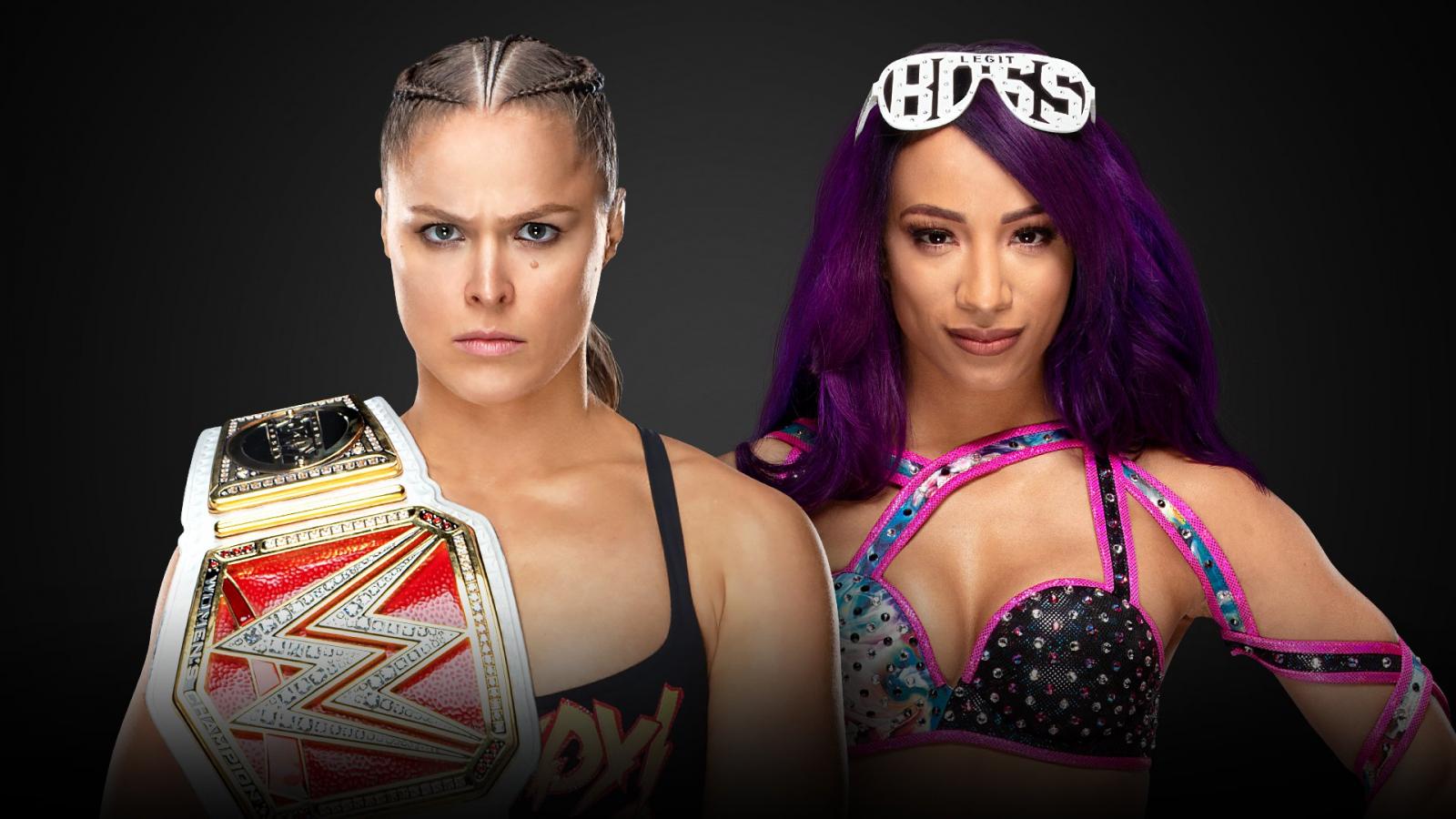 Ronda Rousey will defend the Raw Women's Championship against Sasha Banks at The Royal Rumble on Sunday, January 27. The Baddest Woman on the Planet recently challenged The Boss on Monday Night Raw for the Rumble match and Banks quickly accepted.
The storyline itself has thrown many fans off because of its suddenness. Sasha was not in title contention and has not been in that spot for quite some time. Now she's booked against WWE's hottest star and some have a serious problem with it. But they may be missing the big picture.
It's true that Sasha didn't seem to have a place in this spot. Rousey has had heat with both Becky Lynch and Charlotte Flair, as well as Nia Jax. Ronda is in constant fight mode with The Riott Squad and there is more than one reason to keep her away from Banks right now.
But maybe that's not the case after all. Banks has indeed not been on the championship radar, however that does not mean she can't slide in and immediately make an impact. Sasha has been a top star in WWE's women's division and that has been true from day one.
From the moment she arrived on Raw alongside Flair and Lynch, Banks was thrust into the main event spotlight. She was expected to step up and deliver, to prove her worth on the company's flagship program. She did just that and much more. 
Maybe she wasn't in the original plan for Rousey, or maybe she was always in the plan from the beginning. There is really no way for fans to know that for certain either way. But Sasha Banks delivering in the ring should never be in doubt. The truth is that she is indeed one of the best female stars that the company has to offer.
But the key for Banks is she needs the right opponent to compete against. Sasha is at her best when she's challenged in the ring and Charlotte Flair challenged her more than anyone else. They had one of the most intense rivalries that WWE fans have ever seen and possibly the greatest rivalry that the women's division has ever seen as well.
She's also shown flashes of brilliance with other Superstars along the way, including Bayley. Their relationship is a complicated one, mostly because they exist and compete, as sisters. They don't always get along and sometimes their problems will lead to a brawl. But in the end, they always come back together. It's an odd situation but it's working for them thus far.
But Banks was forced to earn her Raw Women's Championship match by facing Jax on Raw and that match was far from being an instant classic. In fact some fans watched that match with the belief that Sasha didn't deserve to face Ronda. She didn't look good and everyone could see it.
Of course the WWE faithful must also recognize that Banks was in the ring with a woman who has arguably never lived up to expectations. Some would even say that Nia Jax is really not a threat to anyone at this point. She often makes promises she cannot keep. She bullies her way around the program but she can never make good on her threats.
Jax's booking has indeed been atrocious. But it's her work between the ropes that continues to do the most damage to her WWE career. This has gone far beyond Jax's ability to work safely. This is a matter of whether or not Nia is good enough to even work in the ring on the WWE stage. This is the woman that faced Sasha Banks on Raw.
So fans must look past that match and consider what Banks brings to the table in her upcoming match against Ronda Rousey. Sasha can get the job done in the ring and she's proven that on more than one occasion. She definitely has the attitude and the character to make an impact against the strait-laced champ. Sasha Banks will bring all of the swagger and personality that has made her famous. But she may also bring something more.
What are the chances that Banks makes such an impact against Rousey that WWE will want to see more of the two in the ring? More importantly, what if the fans ultimately want to see more from them as well?
The idea of Rousey versus Banks was immediately dismissed by some from the beginning. But the match hasn't even happened yet, which means anything can happen on January 27. Rousey has muscled her way through more than one match, but what if she can't do that against The Boss?
If fans can't agree on anything when it comes to Sasha Banks, they must surely agree that she is one of the toughest women in the company. Her grit and resiliency defy her 5'5" frame. Banks is intense, she's determined and most of all, she's extremely capable. A highly motivated Sasha Banks is fun to watch and that will likely be the case once again at The Royal Rumble.
Banks may leave the Rumble as WWE's newest heel. Or she may even heel out Ronda. The women's division has proven to be one of the most unpredictable divisions in WWE. Every time the company plans to go right, things suddenly take a hard left. No one expected Becky Lynch to have the breakout year that she had in 2018. What if the same thing happens for Sasha Banks in 2019?
The fact is that despite what happens on January 27, Banks deserves the chance to deliver as only she can. Fans know what she can do and she will do it again against Ronda Rousey. This is Sasha's time to show up and show off. Fans may indeed get much more than they expected when Banks and Rousey lock up at The Royal Rumble. 
Will Samoa Joe Finally Headline WWE WrestleMania?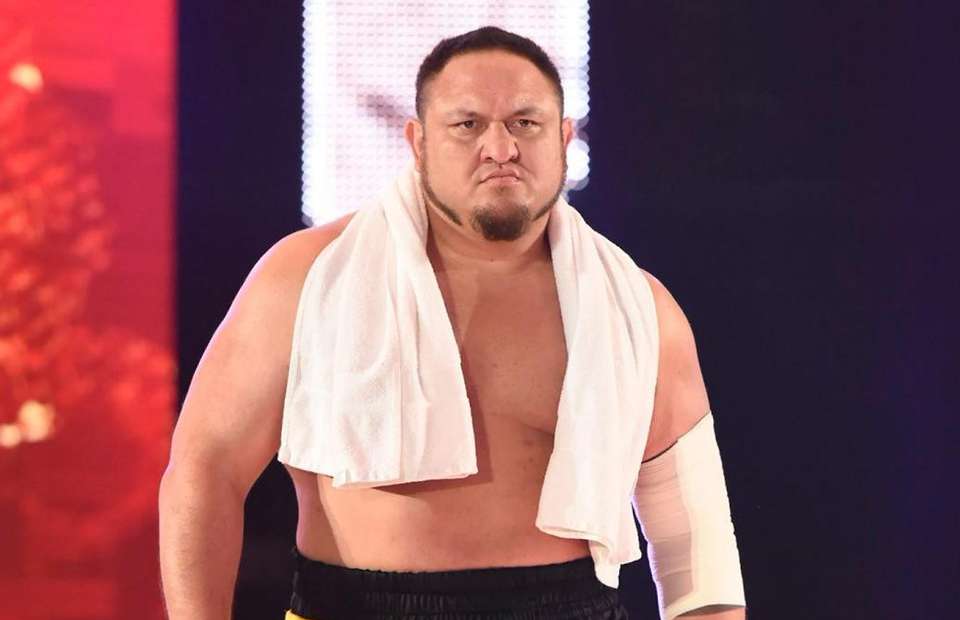 David Levin takes a look at the Samoa Joe roadmap to WWE success, asking if he can finally get his WWE WrestleMania spotlight.
It wasn't a typical Samoa Joe night Tuesday night. But it was a night many of us expect from the WWE superstar on the way to WrestleMania 35. The former NXT Champion brutalized Mustafa Ali in a match that best described how the man on a mission wants to finally reach the pinnacle of his career and win the Royal Rumble.
This is how Joe, who has been a contender for the Universal Title and the WWE Title in the past year should be thought of – as the biggest threat to 29 other WWE performers with one goal in mind – to win the Royal Rumble match and head to the biggest stage with a chip on his shoulder and a possible dream realized.
Phoenix could be the start of something big for one of the company's best performers in and out of the ring.
Joe's resume looks like a roadmap of how to become a successful professional wrestler.
Joe established himself in Ring Of Honor from the promotion's beginning in 2002, holding the ROH World Championship for a record 21 months from March 2003 to December 2004. Upon joining TNA in June 2005, he embarked on a 19-month-long undefeated streak, and went on to hold the TNA World Heavyweight Championship once, the TNA X Division Championship five times, the TNA World Tag Team Championship twice, and the TNA Television Championship once; completing the TNA Triple Crown and the TNA Grand Slam.
Add to that a stint in WWE NXT where he was the brand's first ever two-time champion and later, an enforcer on WWE's main roster. His size, speed, agility and ability to deliver a kick-ass promo makes him one of the best the promotion has to offer. The only thing eluding him is a belt and a moniker as the best of the best at what he does.  Underutilized? For sure. Underrated? It's not even a discussion.
After feuds with Finn Balor, Roman Reigns, A.J. Styles and Brock Lesnar what is holding him back? Injuries for one. Maybe a lack of direction and third, the changes WWE has implemented in the past month has set a course for new talent and bigger matches. Joe should be leading this charge.
Joe does not want to get into a situation where he is known as the "greatest to never win the WWE Title". It's a road Hall of Fame stars have traveled. Rick Rude, Roddy Piper, and Rick Steamboat. There are others on the company roster who can make a case for the same moniker. Joe is first in line.
There are eight days until the Royal Rumble as I write this blog. It's already electric. Expect Joe to be one of the last four standing next Sunday night. I expect him to walk out of Phoenix with a ticket to WrestleMania 35. I know fellow blogger Sarah Hirsch will be fangirling when this happens because a Joe-Finn Balor main event is quite possible.
It's part of the continued evolution of Samoa Joe. And the next step takes place in Phoenix at the Royal Rumble.
Could Finn Balor Actually Beat Brock Lesnar at the WWE Royal Rumble?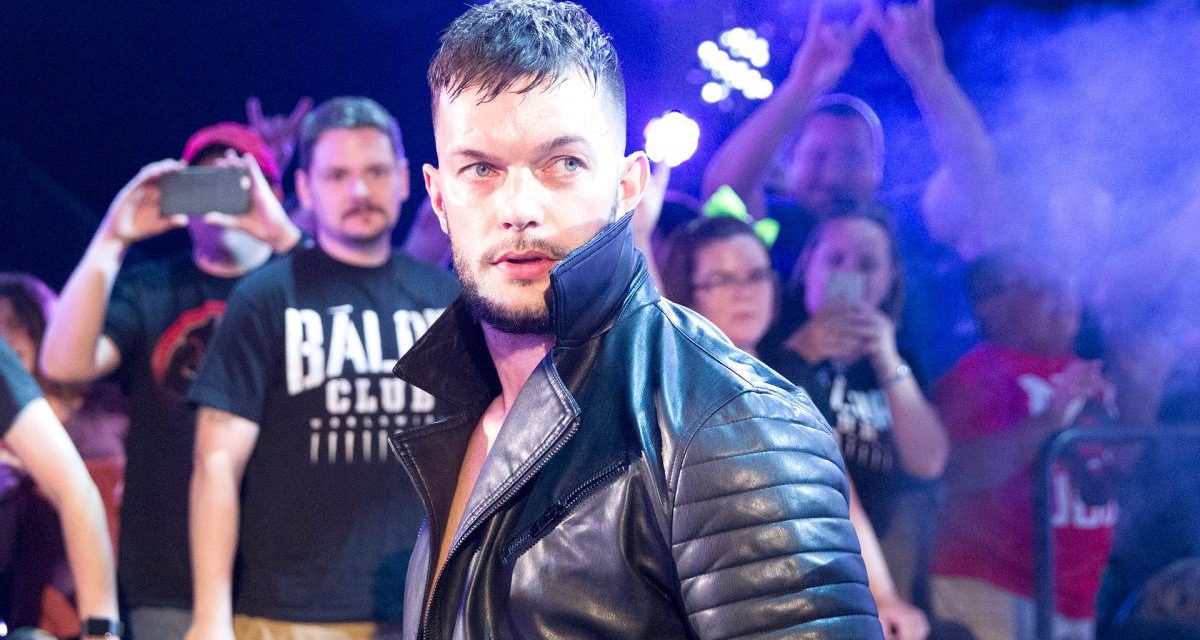 Finn Balor is on his way to the main event of The Royal Rumble on January 27. The Irish born Superstar has the chance of a lifetime against Brock Lesnar and that chance may deliver the Universal Championship. Finn has worked hard for this moment as he's finally getting another run at the top.
That is the narrative that's currently being written by WWE. Finn Balor's career resurgence is a feel-good story and understandably so. It's been nearly three years since he's truly been in serious world title contention. He is one of the most popular Superstars on the roster and fans want to see him do well. All of this is true. But is he really going to win it all on January 27?
Balor's rise to the top back in 2016 seemed like a perfect move. He was riding a wave of momentum from his run in NXT and he was gaining popularity with each passing week. The fans saw him as a top babyface and that's how WWE booked him.
His debut on the main roster was met with overwhelming approval, as fans couldn't wait to see him mix it up with Raw's biggest names. One of those names was of course Roman Reigns, who Bálor defeated en route to beating Seth Rollins and becoming the first-ever Universal champion.
Both wins were a statement by WWE. It wasn't often that the company moved anyone ahead of Reigns, but that's exactly what happened with Finn. Roman wasn't going anywhere of course and Bálor was probably not taking his place. 
But WWE was giving the fans something new, something different. Balor was a breath of fresh air on a program that often grows very stale at times. However with Finn at the helm, there was little chance of that happening again.
So now that he's finally regained momentum after three years, what are the chances that Finn Balor will once again be slowed to a dead stop? His injury the night he won the Universal title was through no fault of his own. These things happen and it could very well happen to any WWE Superstar at any time.
But there is definitely someone to blame for Finn's booking since relinquishing the championship. WWE surely could not be expected to immediately reinsert Finn into a top spot the moment he came back from injury. But to wait this long to elevate him to the world title picture?
WWE had to change plans after Finn went down. Fans surely realize that. The company really cannot afford to sit still for anyone, especially someone that had just arrived on the main roster. But Balor's lack of main event success in the time following his return is indeed a curiosity. 
Brock Lesnar was the top titleholder for the majority of the time after Finn returned to Raw. WWE's plans didn't include Balor versus Lesnar. So why not move Finn to SmackDown Live and give him a run against then-WWE champion AJ Styles?
A feud between the two could have led to a WrestleMania 35 showdown for the WWE Championship. The founder of The Bullet Club versus the man who took his place. Two veteran stars that made their names outside of WWE now waging war on the WrestleMania stage. It's a story that really could have written itself. 
But even as fans contemplate what could have been, there's no denying that Finn is once again in a great place in his WWE career. Maybe it did take too long for him to return to this elite level. But he's back nonetheless and now he indeed has a chance of achieving greatness. All he has to do is get past Brock Lesnar.
Facing Lesnar right now is a somewhat odd prospect for Finn Balor. On one hand, Finn has to look good and he most likely will. The contrast between the two men is apparent and that contrast should make for an intriguing matchup.
Balor will stick and move, he will weather the storm and he will continue to come out swinging despite how long the match lasts. But what happens when crowd fatigue sets in, as is often the case, during Lesnar's matches?
The fact is that may bode well for Finn, because once he starts his comeback, the crowd will go along for the ride. The real drama in Brock Lesnar's matches typically does not come until the end. That's when the real test begins, as fans hold their collective breath to see if Brock's opponent will actually pull out the win. The problem is, that win rarely ever happens. 
But this is actually in Finn's favor as well. Even if Finn loses to Brock, it probably won't affect Balor that much at all. No one expects Lesnar to really ever lose and when it does happen, it's a complete shock to the system. So, Balor would be just another star that tried and failed. How could anyone hold that against him?
However will the notion that Finn is destined to be nothing more than a top mid-card star once again become the prevailing opinion? Fans have always debated Balor's worth and WWE's apparent refusal to use him as a main event star. Will a loss at The Royal Rumble once again put Balor right back in the middle of that situation? 
The truth is that for fans desperately wanting to see the Universal Championship back on Raw full-time again, nothing would be sweeter than a Lesnar loss. Roman is still out action and it's clear that Braun Strowman is not the answer to Brock. So now may be the perfect opportunity to take a different path and reinsert Finn Bálor as the new top titleholder on Monday Night Raw. WWE did it before. Whether or not it will happen again is anyone's guess.