WWE NXT: Whose The Babyface?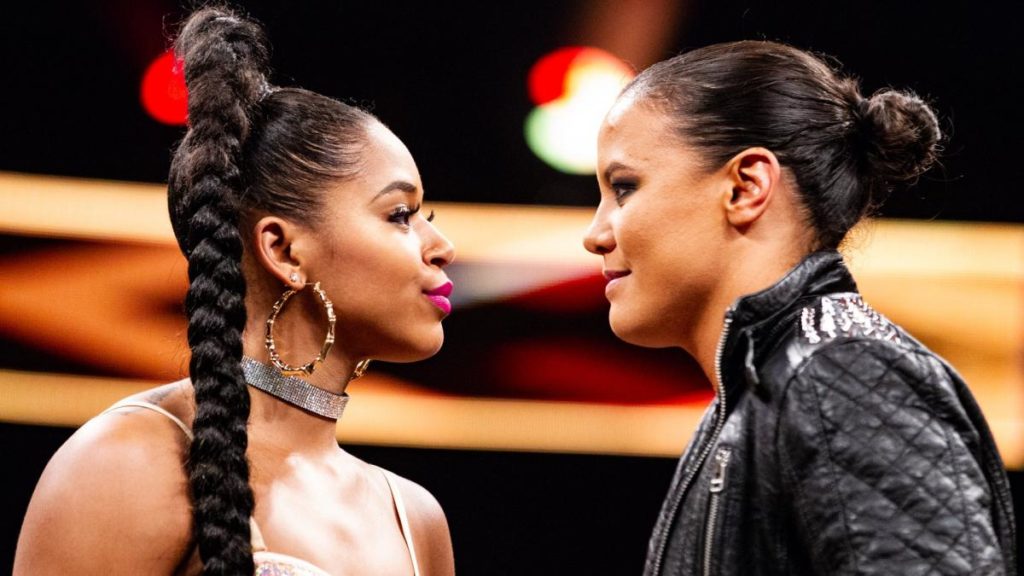 Bianca Belair gets her NXT Women's Championship match with Shayna Baszler at WWE NXT Takeover: Phoenix, but Scott Mcleod wonders who the babyface is?
A few weeks ago Bianca Belair earned the right to face Shayna Baszler for the NXT Women's Championship a week from on Saturday at  NXT Takeover: Phoenix.
While I haven't always been the biggest fan of Belair, I don't object to her having a title shot. Given that she has been heavily featured and as they like to say is undefeated it was only a matter of time.
The thing is I didn't think she would be going up against Baszler for one reason: I don't know who is supposed to be the face?
Judging by a confrontation between champion and challenger on this week's NXT they both have their fans but their gimmicks are more effective when they are positioned as the heel. Maybe they see Belair as more of a tweener at this point
Now in this modern age of wrestling just because you position someone a certain way doesn't guarantee the fans will react to them the way you want them to. Faces and heels aren't what they use to be.
I think it shows how high the likes of Triple H are on Belair that she is getting this title opportunity. I don't see her winning it here however as I think there is still time for her.
Shes approaching that point that a lot of people who have a undefeated streak get to in that people worry what they're going to once they've suffered their first loss. Have her lose then spend a couple of months telling the story of her having to start from the bottom again.
If she dose lose it should be thanks to Horsewomen interference to help Shayna get the upper hand. Following this is where she has to prove shes more than a catchphrase because she can't call herself undefeated. The fact the lose wasn't clean always gives her a reason to challenge again.
I would have thought Shayna would have defended against either Io Shari or Dakota Kai since they've had their issues since War Games. As they have Kairi Sane in their corner it would even up the odds. This means Shayna doesn't have the advantage which would make her losing believable.
You could still do that after this match with Belair at Phoenix perhaps at the Mania weekend Takeover. Coming out of that Belair having been winning enhancement matches on TV to rebuild her and telling the stoey of her wanting another shot challenges whoever took the title from Shayna.
By this point she could have even transitioned from tweener to full blown face.
Then I would by her winning the title. I think she could be a big part of the NXT Women's Championship picture in 2019 and beyond she just needs more of a story behind her getting the title.
One think I would like to see at Takeover is Shayna to get the choke on Belair while wrapping the braid around the throat. I look that would be a good image for people to have looking back on this match