WWE Week in Review: December 31-January 6, 2019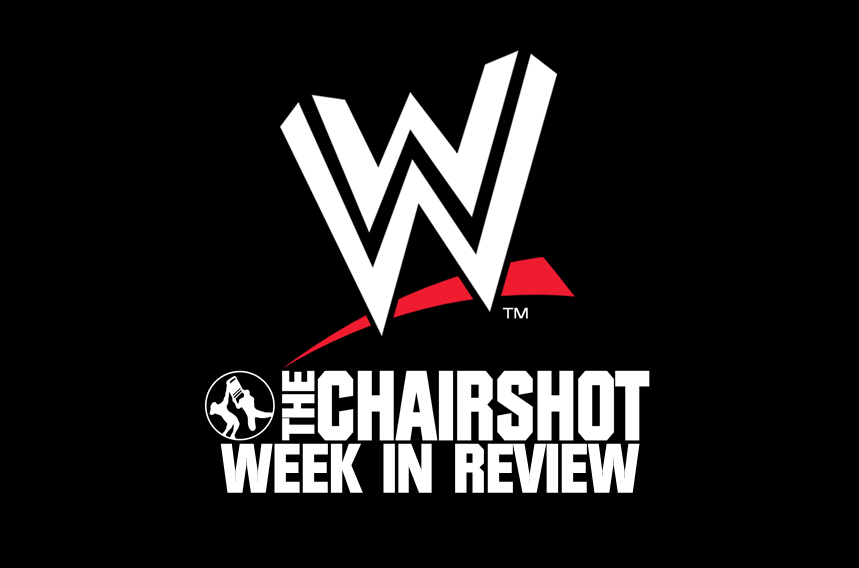 Tiffany MC takes you on a ride through the WWE's first week of 2019!
RAW
WWE Intercontinental Championship: It was announced that there would be a Battle Royal with the winner getting an Intercontinental Championship Match with Dean Ambrose later in the show. The competitors included Finn Balor, No Way Jose, the Ascension, all three members of the Lucha House Party, and former GM, Baron Corbin, who is still refusing to wear regular wrestling gear.
While Ambrose watched from backstage, all hell broke out in the ring. It came down to Apollo and Corbin. It looked like Corbin was going to stamp his ticket to get a shot at Ambrose, and maybe restart their 2017 feud over the Intercontinental Championship, but Crews would not go away and finally eliminated Corbin after a thunderous enziguri.
Crews is understandably excited by the prospect and vows to ring in the New Year as the new Intercontinental Champion!
Intercontinental Champion Dean Ambrose was less than impressed. As far as he was concerned, the fresh start of the new year was nonsense. The Moral Compass of WWE doesn't need a fresh start, but given Seth's behavior, it's pretty clear that all is not well with the Architect and it's going to get worse because Dean still has a mission to burn down everything Seth's built.
As for Apollo Crews, well, his feel-good moment makes Ambrose sick. He hates those moments, so it's his duty to bring Apollo Crews' joy to a crashing halt because, sadly, that's what a Moral Compass does.
The match was pretty good, Ambrose and Crews had really good chemistry and there was a lot of back and forth. Even though he was clearly getting frustrated with Crews, Ambrose was able to keep control of his temper and kept battling back. In the end, the difference between victory and defeat was luck and veteran's instincts. Crews made the mistake of going for a Frog Splash instead of an immediate pin, which gave Ambrose just enough recovery time to roll out of the way. As Crews tried to get his wind back, Ambrose hit Dirty Deeds and got the cover.
RAW Women's Division: Several RAW ladies announced their entry into the Women's Royal Rumble, including Natalya, who seemed to want to get another shot at BFF Ronda Rousey's title. Nia found this very funny, pointing out that Ronda might not be champion by Royal Rumble, then what? At that, Tamina jumped Nattie and it took several burly security guys to get the ladies separated.
The Women's Tag Team Titles are on the horizon, but Ember Moon, Sasha Banks, and Bayley have more pressing matters on their hands, namely the Riott Squad. The Squad also want those tag belts, and everyone is looking to the Royal Rumble.
The match was great, as always, the Riott Squad and the Boss-Hug Connection worked like the well-oiled teams they were. It looked like the Riott Squad's teamwork was going to win the day after Riott saved Morgan from Banks' double knee drop and after Logan hit a Kentucky KO, but timely interference by Moon, who launched herself over the top rop and onto Riott and Morgan while Banks and Bayley hit the Hug Statement, would seal the win for the babyfaces, at least for this round.
Alexa Bliss has been out of action for several months due to concussion issues, but it was announced on Monday that she'll be debuting her new talk show: A Moment of Bliss, making her the first woman in WWE history to have her own interview segment. For such a momentous occasion, you need a big-name guest, and Bliss has that covered. Her first guest will be Ronda Rousey, but Bliss is careful to warn Rousey to dress appropriately since she will be in the presence of a Goddess.
After the fight earlier, it was decided to have another tag match: Natalya and Rousey vs Jax and Snuka.
The Rowdy Harts weren't in the mood to play nice with the Samoan Sisters and went on the attack as soon as they hit the ring.
This match was more hard-hitting than previous encounters between these four women, but it was still an okay match. The end wasn't a shock, Rousey countered a Superfly Splash with her knees and locked Tamina in the armbar, causing her to tap out.
Steel Cage Match – Drew McIntyre vs Dolph Ziggler: It's come down to this. After reaching the heights of the tag team division, Ziggler and McIntyre's relationship fell apart like a cheap pair of shoes and now, per Mr. McMahon, they tried to settle the score in a Steel Cage.
The match was as brutal as you'd expect given the storyline and the venue. The perceived hatred between McIntyre and Ziggler was palpable and they absolutely tore the house down. However, despite a valiant effort by Ziggler, McIntyre would get the win this time after a vicious Claymore Kick.
Ziggler, scrappy and defiant as always, wouldn't let it end there. He challenged McIntyre, who responded by wearing Ziggler's ass out with steel chair before trying to leave again, but Ziggler would not stay down and it took a third Claymore to finally leave the ShowOff in a crumpled heap in the ring. Will Ziggler let McIntyre move on or will the Scottish Psychopath move on to the Universal Championship.
Seth Rollins: 2018 was quite a year for Seth Rollins. He established himself as one of the top tier talents of Monday Night RAW. However, the last few months have been trying between the implosion of the Shield and the ongoing feud with Dean Ambrose.
Rollins came out to the ring and said that he wasn't one for New Year's Resolutions, but he's also ready for the fresh start the McMahons have been promising. For one, he wants that rematch for the Intercontinental Championship he's owed, but instead of Dean Ambrose, Triple H comes out.
Triple H reminded Seth that the rematch clause is no longer in effect and anyway, Hunter's not sure Seth deserves a rematch, which he claims makes him a sad Game.
In a true testament to how far he's come since he was the Authority's poster boy, Seth doesn't lap up the praise, backhanded or not, and gets in Hunter's face, pointing out that Hunter only believed in him when Seth sold out his friends.
Hunter claims innocence, at least right now, claiming that Rollins had made him believe in him and that the one time he HADN'T believed in Rollins, Rollins had kicked his ass at WrestleMania. Hunter wants that Seth Rollins back, not the shell he claims Seth has become.
Rollins is furious with that, pointing out that while Brock Lesnar's been sitting on his ass for months at a time, Seth's been busting his ass carrying RAW and churning out a classic match a week! Hell, he even made Mojo Rawley look good. If Triple H wants a ruthless bastard again, he'll get one.
That seems to be music to the Game's ears because he announces that Seth will take on Bobby Lashley later in the show.
The match between Lashley and Rollins was incredibly good, even with Lio Rush's mouth and interference. Finally, Rollins gets tired of Rush's interference and leaves Lashley behind to get his hands on the Man of the Hour, who got his own butt kicking. When Lashley attacked Rollins from behind, Rollins SNAPPED. He grabbed a chair and started swinging, earning himself a disqualification. However, Rollins' give a damn was busted and he just kept swinging, wearing Lashley's ass out with the chair until Rush tried to make the save and got a taste of the steel too. Rollins wasn't done with Rush though, he hit a NASTY Curbstomp that nearly flipped the Man of the Hour over.
Lashley gets the technical win, but it's clear that Hunter pressed a button, we can only hope he and Seth know what they're doing.
3-2 Handicap Match – Heath Slater and Rhyno vs Jinder Mahal and the Singhs: Rhyno made his triumphant return to RAW last week disguised as Santa Claus, saving buddy Heath Slater from a beatdown by Mahal and his cronies, so the McMahons made a 3-2 Handicap Match to settle the score.
The match was okay, it felt like it was basically on the card to have Rhyno perform for his hometown crowd, who cheered him on every step of the way. Unfortunately, the hometown match curse doesn't take holidays off because Rhyno would take the pin after a double team by the Singhs left an opening for Mahal to hit the Kallas and get the pin. Mahal and company won this round, but this isn't over between them and the Beast Band.
Elias vs Baron Corbin: Can't say that 2018 ended in the most auspicious way for Baron Corbin. He went from being a low-card player to the Constable of RAW, to the acting GM of RAW, and then back to a mere wrestler again. Angry at being defeated by Apollo Crews, Corbin whined that the Battle Royal wasn't fair because he deserved a fresh start more than the other competitors, especially after the great job as GM. As far as Corbin was concerned, what ended his run as GM wasn't the fact that he was blatantly corrupt and mistreated a lot of the wrestlers. No, it was the ungrateful fans who booed all the time.
Then the lights go out and Elias appears and he's sick of Corbin's whining and treats us to a musical insult of Baron Corbin to the tune of 'Auld Lang Syne'.  Corbin comes out and we have a fight! Corbin would beat a hasty retreat, but we can be assured that he's not going to forgive Elias for another humiliation.
SmackDown
WWE Championship: The McMahons may have promised a New Era, but their selective memory problems persist. Despite Mustafa Ali getting a clean pin on Daniel Bryan a few weeks ago, which should put him first in line for a title shot, the McMahons announced that there would be a Fatal Five Way on SmackDown to determine who would face Bryan at the Royal Rumble. The competitors are: AJ Styles, Mustafa Ali, Samoa Joe, Rey Mysterio, and Randy Orton.
The match was fantastic! All five men tore the house down, plus we got to see Ali vs Mysterio, which I wouldn't mind watching a lot more, Mysterio vs Styles, and Ali vs Joe.  In the end, Styles would get the victory after hitting Orton with a Springboard 450. So it's going to be Styles vs Bryan…again, at the Royal Rumble, but will it stay that way?
United States Championship: Last week was a monumental Rusev Day, the Bulgarian Brute finally got the better of Shinsuke Nakamura and won the United States Championship.
Needless to say, on this first Rusev Day of the New Year, Rusev and Lan were in the mood to celebrate. Rusev vowed to be a fighting champion and have reign as long and luscious as his lovely beard. However, this lovely party got crashed by the now former US Champion, Nakamura, who attacked Rusev from behind. Lana, not happy about seeing her husband attacked, JUMPED on Nakamura and tried to apply a sleeper hold, all while wearing a miniskirt and high heels. The move bought Rusev enough time to fight back, but Lana was injured in the melee. While Rusev tended to her, Nakamura went back on the attack with a kick to the face and then the Kinshasa. There is no rematch clause, but it's clear that Nakamura wants that title back.
SmackDown Women's Division: Mandy Rose has never made any secret that she's ambitious, but she also seems determined to prove that the Golden Goddess can have any man she wants, by going after Jimmy Uso, Naomi's husband. Needless to say, Naomi is NOT happy about this and had to be physically restrained from pulling Mandy's hair out by the extensions last week.
Naomi and Rose were supposed to face off on Tuesday, but it turned out to be a switch after Mandy had to bail out after revealing that she was wearing an Uso shirt. Sonya got in the ring and the fight was on.
The match was pretty good. Naomi was in the mood to fight and she gave Deville more fight than I think Deville was expecting. Unfortunately for Naomi, the presence of Rose at ringside made the match more of a handicap match, which would secure the win for Deville, after Mandy distracted Naomi with a semi-nude that Rose claimed she'd DM'd to Jimmy. Mandy's mind games won this week, but you can be sure that Naomi will make her pay one way or the other.
Backstage, Asuka was talking to Triple H who was wanting to know who Asuka would like to meet at the Royal Rumble. Asuka is willing to fight anyone, which is good, because there are at least three women gunning for her. Becky Lynch wants a chance to get her title back from the woman who didn't beat her for it. Carmella wants a chance to remind everyone that she's beaten Asuka and Charlotte for the title twice. Charlotte wants the title because she feels that the title belongs to her, no matter who the champion is.
Triple H decides to give the situation some though, but promises to let them know what the decision is soon. Asuka has three women gunning for her, who will be the shot?
SmackDown Tag Team Division: New Day kicked off the first SmackDown of the new year, and after their usual annoying schtick, they had a major announcement: All three members were going to be entering the Royal Rumble at the end of January, which gives them a greater chance of getting to the main event of WrestleMania than other superstars. However, since it's every man for himself, it remains to be seen if New Day can survive the Royal Rumble.
Jeff Hardy vs Samoa Joe: Jeff Hardy and Samoa Joe are already having major issues with each other over Joe's sadistic mind games, which culminated in a vicious fight last week on SmackDown. This week, not only was there a rematch, but it was stipulated that the winner would be added to the Fatal Five Way Match to determine who would face Daniel Bryan for the WWE Championship at the Royal Rumble.
This match was every bit has nasty as the first one, the stipulation just made each man even hungrier to get the victory. Unfortunately, due to a strange series of events, Samoa Joe would get the victory after Jeff Hardy seemed to be choked out, beat the count, and then got choked out again. So it'll be Samoa Joe vs AJ Styles vs Rey Mysterio Jr, vs Randy Orton vs Mustafa Ali later on in the show.
John Cena: He's BACK!!! After an absence of nearly a year, John Cena returned to SmackDown on Tuesday to thunderous acclaim. The sixteen time champion was thrilled to be back on SmackDown. Cena admitted that he'd had an…interesting 2018, including getting to enjoy WrestleMania as a fan, though he tried to blame his defeat at the hands of the Undertaker on having too many beers. He's gone through a very public break up, become a children's author, and got to live in China for serval months.
However, don't think all this time away from WWE has made Cena soft. The Leader of the Chain Gang claimed that he could still do everything he used to, including making lame jokes to plug one of his projects. So, who wants to step up and shut him up?
If Cena was expecting one of the boys, he was in for a shock. Becky 'The Man' Lynch stepped out of the back. Cena is stunned, the crowd is THUNDEROUS. Becky seemed to find Cena's shock amusing, but that didn't stop her from tearing Cena apart on the mic. Things have changed, this isn't Cena's ring anymore, SmackDown belongs to Becky Lynch and if Cena's got a problem with that, Becky will drop him like Nikki Bella (finally) did.
This argument is interrupted by Almas and Vega. Vega seems to feel that Cena and Lynch are old news, that fresh start the McMahons promised is for the younger wrestlers, not two former champions. Cena and Lynch are less than impressed and offer Vega a mixed tag team match.
The match was pretty good. Cena and Lynch worked together better than some of the Mixed Tag Teams we've seen this year. Lynch absolutely wiped the mat with Vega in the first part of the match, and only reluctantly tagged Cena in when Vega tagged in Almas.
Almas dominated much of his match with Cena, but the crowd clearly wanted Becky back in. When she finally got back in, she cleaned house, throwing Almas AND Cena out of the ring. Vega tried to take advantage of the distraction for a cheap victory, but Becky kicked out of the pin and countered it into a Dis-Arm-Her for the win.
After the match, a stunned Cena confronted Lynch, but Lynch only smiled and mocked Cena's 'You Can't See Me' pose. With the Man around, is there still a place for Cena on SmackDown?
The McMahons: Vince and Shane were in the house this week and Vince was quite excited about the inclusion of Samoa Joe. However, this…cozy scene was interrupted by AJ Styles, who had laid Vince out on his ass last week after Vince provoked him. Shane isn't happy about Styles being there, especially after Styles showed no remorse for last week and threatened Vince, but Vince isn't worried, but Shane has dealt with a pissed off AJ Styles and clearly feels Vince has no idea who he's provoking.
Shane also had his own problems to deal with, namely, the Miz, who has been on cloud 9 since Shane finally agreed to be his tag team partner. Miz is full of ideas for their team, including their gear, which all looks like the stuff Miz wears. Shane isn't down for it, he wants to wear his own stuff, or at least, nothing florescent. So things aren't off to a great start for the Shane/Miz team, but it's clear that Miz is determined to see this through.
NXT UK
Episode 21
NXT UK Championship: Joe Coffey of Gallus has been on a tear, with or without his teammates, and wants to get his hands on Pete Dunne's NXT UK Championship and said as much to Johnny Saint and Sid Scala after interrupting their discussion on TakeOver: Blackpool. Saint and Scala agree to think about it and send Coffey on his way. Are Pete Dunne's days as champion numbered?
NXT UK Women's Division: Deonna Purrazzo came extremely close to becoming the NXT UK Women's Champion and believes that she has as much right to be in the Women's Championship Match at TakeOver: Blackpool as Toni Storm does.
Storm agreed that Purrazzo was good, but didn't think she was good enough for TakeOver, but offers her a match to prove it with Purrazzo promising to break Toni's arm, which Toni just smiled off.
Jinny has been on a role since her debut and has been making a case for her to get a title shot, but first she's taking on Candy Floss, who made quite a splash in her debut match against Rhea Ripley.
It was a really good match. Candy might have a personality as sweet as her name, but she's not someone to take lightly, as Jinny found out. However, Jinny's nastiness was just enough to counter the sweet style of Candy and Jinny walked away with the win, but Candy certainly made a statement.
NXT UK Tag Team Division: Amir Jordan and Kenny Williams haven't be having a lot of luck as a tag team, but they're determined to succeed and get a spot for themselves in the tag Team Tournament. This week, they're taking on the new team of Fabian Aichner and Marcel Barthel.
The match was brutal, but very good. Aichner and Barthel were a surprisingly good tag team. However, Jordan and Williams were determined to get a win and impress Saint and Scala. Unfortunately, despite an incredibly valiant effort, Aichner and Marcel woutl take home the win, leaving Jordan and Williams in the dirt.
It's come down to this! After months of talk, matches, and run-ins, Moustache Mountain and Gallus face off in one more match with the winner automatically going to the NXT UK Tag Team Championship Finals.
Matches between these two teams are always brutal, and this was no different, and the stakes seemed to have brought out the brawler in everyone.
While Joe Coffey did not accompany his team to the ring, he did get involved when Mark Coffey, growing increasingly frustrated with the resilience of the Big Strong Boys, called his brother down to the ring, but Seven and Bate had a trick up their sleeves: Pete Dunne. The NXT UK Champion stormed the ringside area and began brawling with Coffey, giving Moustache Mountain enough time to put Mark Coffey away. Moustache Mountain are going to the NXT UK Tag Team Tournament Final.
Gallus was FURIOUS about this and attacked their rivals, but Dunne wasn't done with Joe Coffey just yet. After helping Moustache Mountain throw Gallus out of the ring, Dunne got on the mic and made a huge announcement: It WILL be Joe Coffey vs Pete Dunne at Takeover: Blackpool, which starts the fight all over again! Coffey got his wish, but will he survive a one-on-one with the Bruiserweight?
Travis Banks vs Jamie Ahmed: Travis Banks lost a hard fought battle against Joe Coffey a few weeks ago, but he's looking to bounce back and that bounce back starts with Jamie Ahmed.
The match was quick but very good. Ahmed put up quite a fight, but Banks was practically unstoppable in this match, putting Ahmed away with a Slice of Heaven for the win.
As Banks was celebrating, Jordan Devlin came out of the back. Last week, Devlin had vowed to expose a poser, and apparently, Banks is that poser. Devlin accused Banks of abandoning his home country of New Zealand. Devlin is proud to be Irish, but claims that Banks, despite touting himself as the Kiwi Buzzsaw and wearing the flag of New Zealand as part of his gear, is ashamed to be from New Zealand. Banks is furious at this, but Devlin just smugly reminds him that you never bet against the Irish Ace.
Episode 22
NXT UK Championship: It was announced in the last episode that Pete Dunne would be facing Joe Coffey for the NXT UK Championship at TakeOver: Blackpool. In this episode, the two met in the ring to sign the contract, because that never goes wrong in WWE.
The signing went reasonably well, until Gallus got the jump on Dunne and Joe powerbombed him through a table, mocking Dunne's signature pose before leaving. Coffey definitely made a statement, but will Dunne make Coffey pay for his insolence at TakeOver?
NXT UK Women's Division: Toni Storm has already stamped her ticket for TakeOver, but Deonna Purrazzo, who came within inches of defeating Rhea Ripley, feels that she should be included in the match as well.
This match was amazing! It's sometimes hard to get into a match between two babyfaces but these two ladies killed it. Unfortunately for the Virtuosa, she let her frustration get the best of her and slapped Storm, who paid her back with a boot, a German, and Storm Zero for the win.
While Toni was celebrating, Ripley came out and holds up the title, vowing that Storm will never get it. Can Storm take the title for herself or will Ripley find a way to hold on?
NXT UK Tag Team Division: With one half of the Tag Team Tournament decided, Johnny Saint and Sid Scala turned their attention to the other half of the tournament and announced that the Grizzled Young Veterans will take on Mark Andrew and Flash Morgan Webster in a second semi-final next week! That promises to be a barnburner.
However, Fabian Aichner and Marcel Barthel file a LOUD complaint. Between them they've both defeated Andrews and Webster, so why are Andrews and Webster getting a spot in the tournament? After telling them to shut up in the most British way possible, Scala addressed their…concerns. Barthel and Aichner are a brand new team and have only had one match while Webster and Andrews are more established. On top of that, GM Johnny Saint has been less than impressed with their behavior and antics, so they're not getting the shot. Scala further warns Aichner and Barthel interfere, they'll BOTH be booted out of NXT UK. Aichner is livid, but they've been put on notice that Saint is keeping an eye one them.
John Morrell vs Mike Hitchman: A few weeks ago, John Morrel was supposed to debut against Dave Mastiff, but his debut was cut short by a spiteful Eddie Dennis.
Hitchman dominated this match from the start, though Morrell did his best to keep fighting, but the Wild Boar gored his way through Morrell and secured himself a victory! Tusks up!
Travis Banks vs Jordan Devlin: Last week, Devlin set his sights on the Kiwi Buzzsaw, accusing Banks of not loving his country. This week, a seething Banks responded, pointing out that he calls himself the Kiwi Buzzsaw and wears his nation's flag because he's proud of being from New Zealand. If Devlin wants a fight, he doesn't' have to run his mouth, he can just step up, Travis Banks is ready.
Eddie Dennis vs Dave Mastiff: The feud between Dennis and Mastiff has been nasty. Dennis, still seething over being abandoned by his friends, was FURIOUS when Mastiff beat him in their first confrontation, ending Dennis' undefeated streak. Now it's time for the rematch.
This match was every bit as brutal as the first one. Both men were, rightly or not, furious with the other and neither was holding anything back. Unfortunately, we weren't to get a winner in this round. The fighting between these two got so heated that the ref got dragged into it and disqualified both men, which did nothing to restore order.  It finally took Johnny Saint coming out to restore something resembling order. If these two want to fight, he'll let them fight. Dennis and Mastiff will meet for a No DQ match at TakeOver: Blackpool. Call the hospitals, this one's going to be ugly.
205 Live
Lio Rush vs Kalisto (with Lucha House Party): In the first match of the tournament to determine who will face Buddy Murphy at the Royal Rumble, Lio Rush, fresh off of getting his clock cleaned by Seth Rollins, took on Kalisto. Kalisto, of course, had his Lucha House Party amigos with him and they're still celebrating Ano Nuevo.
This match was fast but very good. Rush and Kalisto could oth taste that title opportunity and it showed because they held nothing back. In the end, the presence of Gran Metalik and Lince Dorado would be the deciding factor when they made so much noise during the match that it distracted Rush long enough to let Kalisto hit the Salida del Sol for the win. So one quarter of the Fatal Four Way is in place, but it's safe to say that Rush will be gunning for Lucha House Party after this.
Akira Tozawa vs Drew Gulak: Gulak and Tozawa have had plenty of issues with each other since the show after SummerSlam. Now, they're facing off with a chance at a title opportunity on the line. Gulak thought he had this in the bag since he saw Tozawa as a low rent brawler who got lucky in the tag team street fight a few weeks ago. This is a straight one on one match, so Gulak doesn't see how Tozawa has a chance.
Gulak ended up having to eat his words, along with some teeth. Tozawa can brawl with the best of them, but he's also an amazing wrestler, something Gulak didn't seem to realize. Gulak thought he had the match won when Tozawa hurt his legs and was cocky enough to go up top, but pays for it when Tozawa shoved him off the turnbuckle and hit a flying headbutt and a Tower Senton for the win. We have two competitors down, now for Alexander and Itami.
Cedric Alexander vs Hideo Itami: The former champ was full of confidence as he addressed Itami. He's not worried about Itami's past or Daivari. As far as Alexander's concerned, Itami's going to lose this match just like he lost their first encounter and Alexander will be on his way to that Fatal Four Way.
Itami and Daivari weren't impressed. Itami expressed his admiration for Alexander and is resilience, especially after Ali left for SmackDown. Daivari warns Alexander that Itami has changed since their last fight. Alexander might want his title back but Itami will teach him a lesson in respect. These two will clash NEXT week on 205 Live.
NXT
This week was NXT's Best of 2018 Awards show, so there was only one match.
Matt Riddle vs Kassius Ohno: These two have been feuding since November due to Ohno's determination to destroy the latest shiny toy William Regal had brought in, culminating in  sucker punch several weeks ago.
The match was good, but I'm not a fan of either man, which made it hard to really get into the match. However, they put on a really good match. Riddle would get the win by submission. Ohno was clearly VERY upset, but suckered Riddle in by promising to play nice. When Riddle fell for it, Ohno struck, beating the tar out of Riddle while the crowd jeered and hitting a nasty elbow. If this was meant to be a blow off match, it failed miserably.
That's it for this week's Week in Review. Next week, we'll be examining the ramp up for Royal Rumble and see how the New Era is going. Have a great week and be good to each other!
AJ's Thoughts: Five Potential Returns
With Trips in charge and already starting to bring back some people that didn't work in Vince's picture, AJ got an idea. Who else could we see on the horizon radar?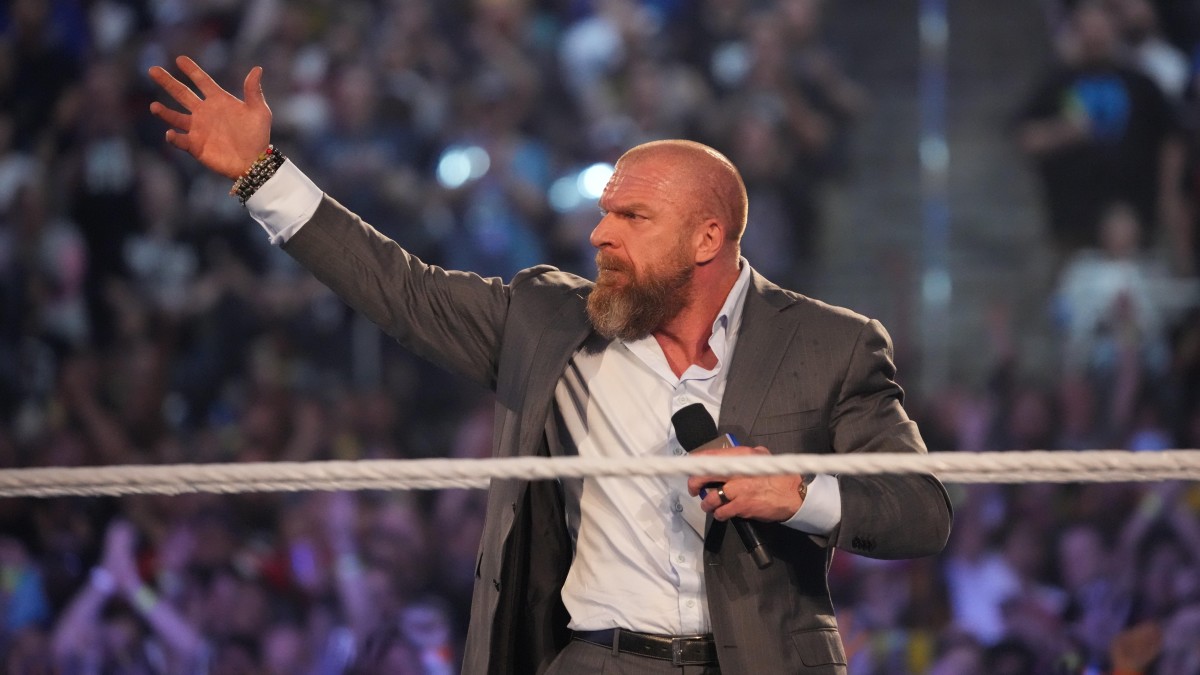 With Trips in charge and already starting to bring back some people that didn't work in Vince's picture, AJ got an idea. Who else could we see on the horizon radar?
With everything going on with WWE, the one thing we have all been hyped about are all of these returns. Dakota Kai made her return at SummerSlam alongside Io and Bayley and now on last SmackDown, Karrion Kross and Scarlett made their returns in a big way against Drew McIntyre and showed the Hourglass to The Bloodline.
With all of that, there have been things in the pipeline saying Triple H's foot isn't off the pedal so these are 5 returns from either NXT, main roster or even Try-Outs that I would love to see happen with the new regime.
1. Johnny Gargano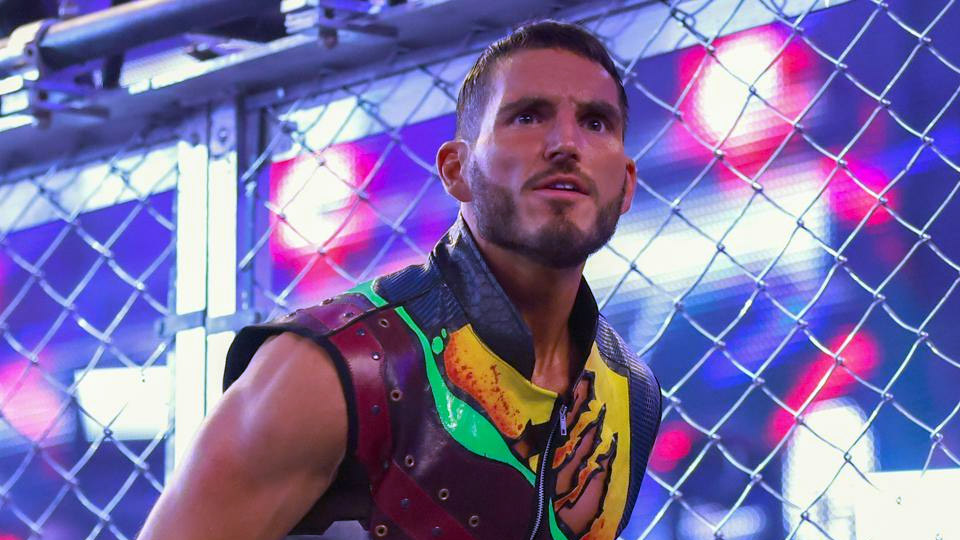 Now this is a name that people have been saying, "Maybe Impact or MLW" but, what about a return? Gargano didn't renew his contract, most likely to be with his family which is a valid and amazing reason, will never disrespect that. If he were to return, there would be a handful of great reasons. Maybe a singles run with the Intercontinental or United States but with Ciampa getting limelight in the main roster from RAW, what if we get a tag team reunion?
WWE is hurting for Tag Teams and what better than to scare off The Bloodline, loosen  the stranglehold of championships with some Do It Yourself action. DIY reunion could be amazing, especially with newer faces showing up to get championship aspirations like Kross and Ciampa. Want to break the hierarchy? Do It Yourself.
2. James Storm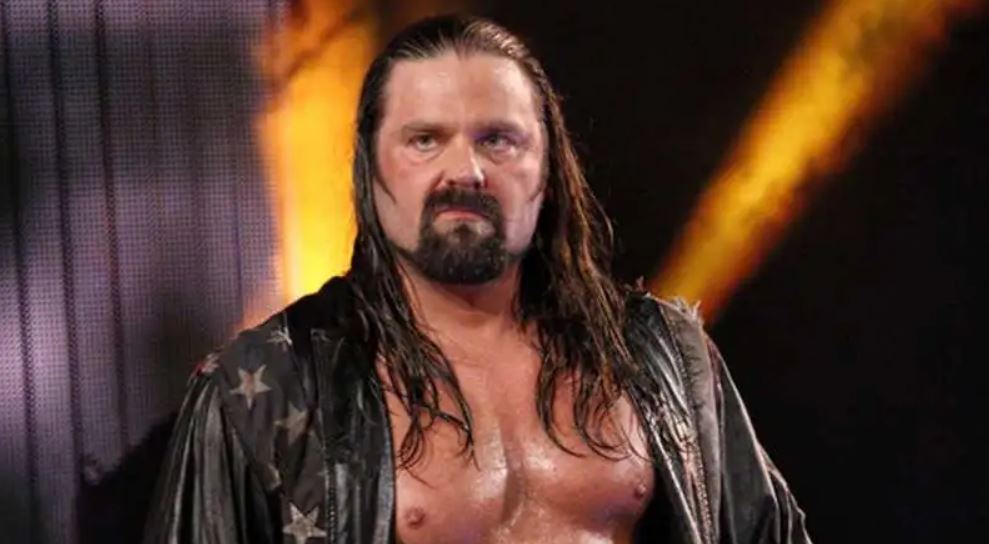 This one is a little bit weird and off. On one hand, who doesn't love the Tennessee Cowboy, Jimmy James Storm? On the other, he is 45 and getting some nagging injuries as of late. So why would I say Triple H should bring James Storm back and give him something for the main roster? One of the things I said for Gargano, we have a lack of something and The Usos might need to watch two things in the rearview.
Watch your Money and your Alcohol.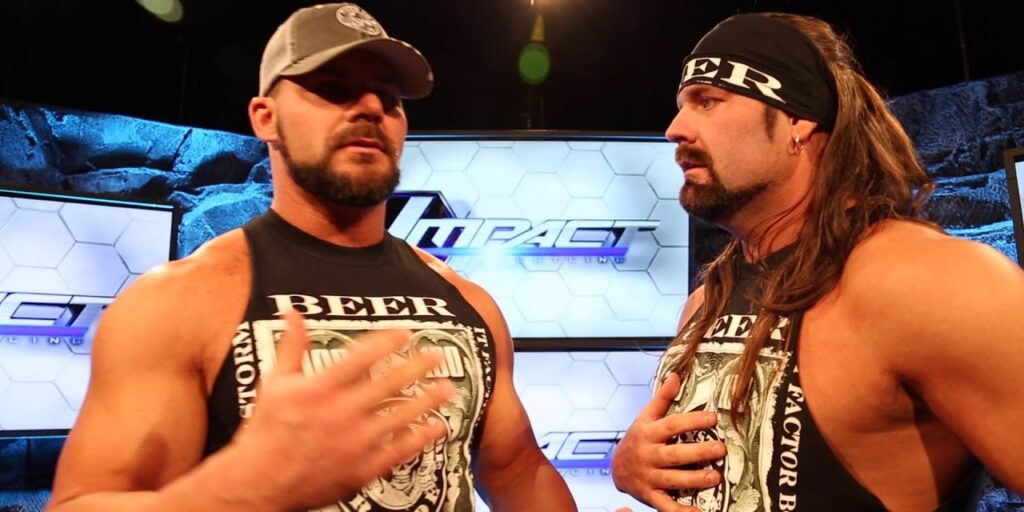 Beer Money showing up in WWE would be amazing in my personal opinion. The Bloodline jump Roode, someone in a hoodie or jacket comes up and jumps them to even the fight and as soon as one Uso remained in the ring, the figure goes down and the old stomping goes off and we hear "BEER…" and Roode looks around and gets hyped up and shouts, "…MONEY!"
3. Big Cass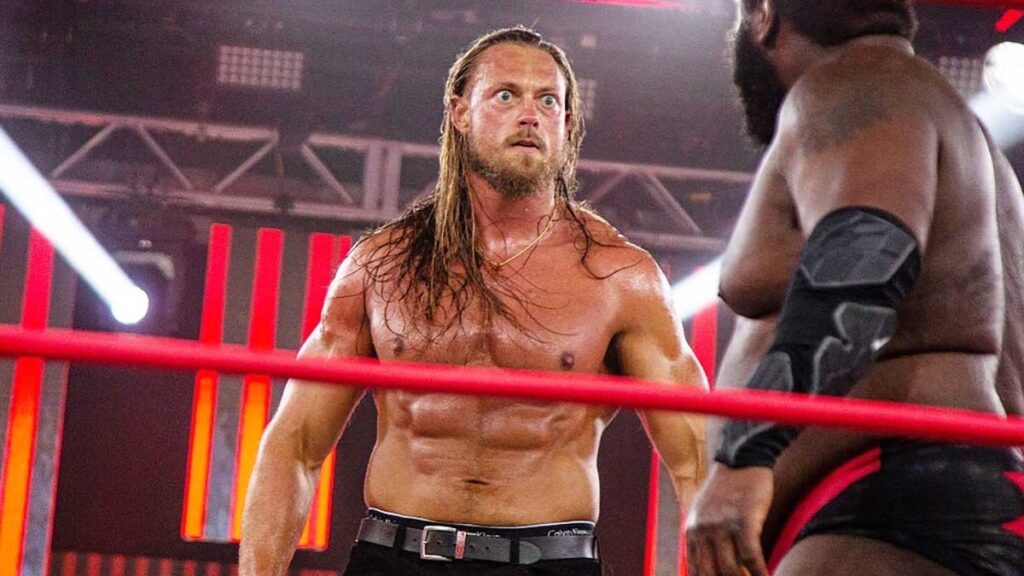 Since his departure from WWE, he has done something I have said since they split him off from Enzo. Take him through the Kevin Nash School of How To Big Man. ROH and Impact are great examples that he actually cleaned up and worked on what he has to do to be good in the ring. He can work the microphone, he can work the ring so we got a new big boy to take on the WWE once again.
Now I could have said Enzo and Cass to rejoin but, I'm sure the antics of Enzo will get Cass in deep water along with the fact that I already made two tag team predictions, we don't need another. Cass brings a lot to the table and was kind of unproven in WWE because he was just the big enforcer to the more charismatic Enzo. Give this man about six months in the ring and you have your next MASSIVE problem in the IC or US Championship scene or even more.
4. Bronson Reed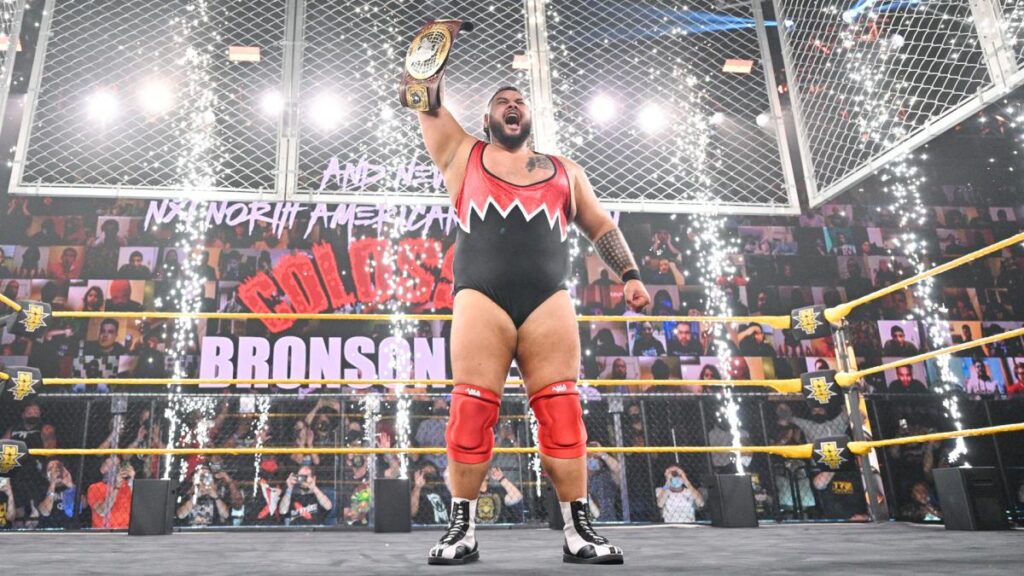 The big man from down under is a former NXT North American Champion. He looked to have a good push going with that championship but he got release. If you wonder where he went… he actually made a pit stop in Impact Wrestling as JONAH with the most fire theme song in recent history I swear… I will link the theme song and Trips… please. Get rights to this theme song. I will be a bigger Bronson Reed fan.
Bronson to me is the weird man in all of this but, I think with Triple H involved, he could get something going for him with a good singles champion run or a big threat to go through like a gatekeeper of sorts. Big boy with a great amount of athleticism? Can't really hate on that considering the last time we saw athletic bigger people were Keith Lee and… what was that one guy? Sherman Tank with a Ferrari Engine…?
5. Bray Wyatt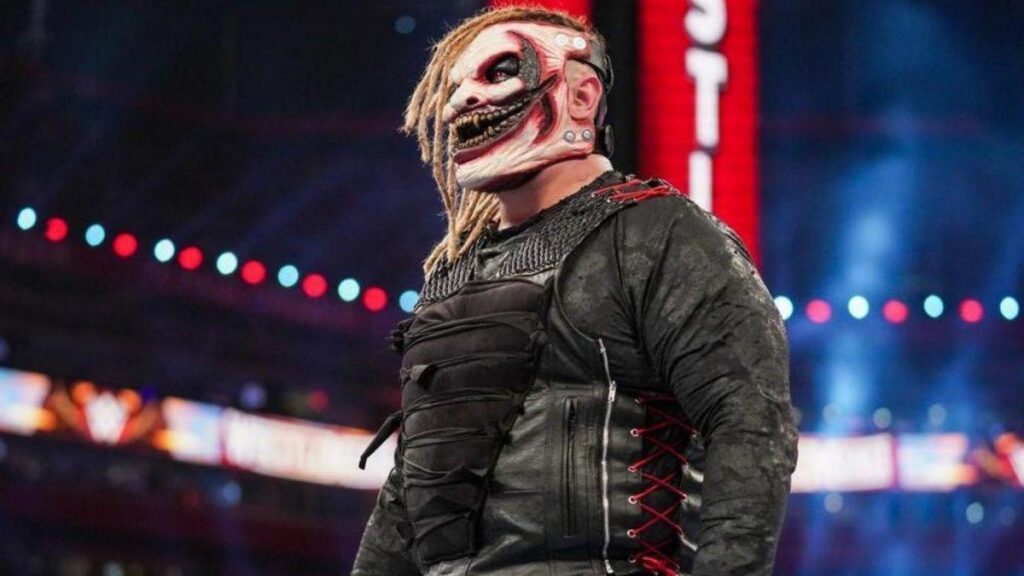 And the last one is the obvious one in all of this. Yes… we have Judgment Day as the somewhat supernatural dark group but we know the true successor of the supernatural and that is "The Eater of Worlds", "The Fiend" Bray Wyatt. This time around, I don't think we will get the Jekyl and Hyde, Mister Rogers gimmick. I believe this time around we get full darkness and mayhem. We get the darkness and the theory of reverting back to your prime.
To make a refresher… Miz went back to being the cocky narcissist after fighting The Fiend. Finn turned back to the Prince and much more. With guys like Edge returning, maybe we see the return of the Heel Ultimate Opportunist, maybe a Fiend fight with AJ Styles to get the TN-AJ perhaps. Possibilities are endless and with a great mind like Wyatt for character and execution, I think Hunter will pick up the phone and Let Him In.
– There are clearly others that I could say, or maybe even didn't think about, but hey, that's the Chairshot way of Always Using Your Head. Those are just five returns that could happen and hopefully you read this before RAW or SmackDown and who knows if I get any of these right, maybe I missed an obvious one or maybe we get a giant signing that nobody thought possible. Let me and all of Chairshot know!
King's Greatest Hits Of Jeff Hardy
As he battles his demons, Chris King looks at some more positive moments in Jeff Hardy's career!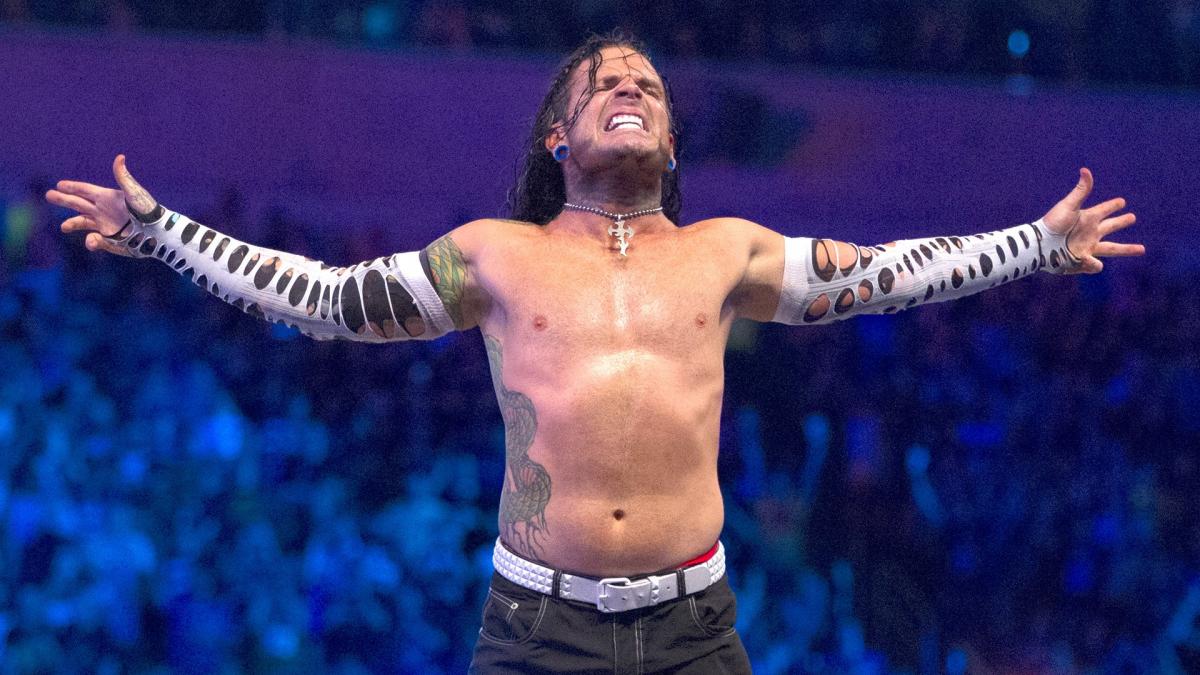 I'm sure by now you've heard the disturbing news that former WWE superstar and recent AEW signee Jeff Hardy, was arrested again for multiple charges including a DUI.  Hardy has had a hard and tragic road of recovery throughout the years in multiple wrestling promotions.
Not too long ago, Hardy walked out on WWE after they were rumored to have offered the former world champion to go to treatment for his substance abuse issues. Hardy refused and said that he was better but, as we saw the demons are still lurking and got the best of him again.
I have seen some nasty comments and even some distasteful memes about the AEW superstar and felt compelled to go against the grain. Instead of kicking a man when he's down, I'm going to put together a greatest hits for the "Charismatic Enigma."
Jeff Hardy & The TLC Match
Everyone can say that Shawn Michaels and Razor Ramon helped innovate the iconic ladder match and you are right, but Jeff Hardy and his death-defying stunts changed the concept of the match forever. The Hardy Boyz vs. The Dudley Boyz vs. Edge & Christian and their iconic TLC match should have their wing in the Hall of Fame. The risks all six superstars took for the adoration of the crowd could have ended all of their illustrious careers. In the words of Vince McMahon, It's such good shit!
Jeff Hardy Earns The Undertaker's Respect
On the July 1st, 2002 episode of Monday Night Raw, Hardy delivered the performance of a lifetime nearly winning the WWE Undisputed Championship from The Undertaker in an incredible ladder match. The young up-and-comer was faced with his greatest task yet, challenging for the most prestigious title in sports entertainment. Hardy showed that without a shadow of a doubt he deserved to be in the main event scene, but came within minutes of defeating Taker. At the time of the match, Hardy was still finding his footing as a singles competitor and earned the respect of the champion and legend.
Swanton Bomb From The Heavens
When I think of the daredevil Jeff Hardy, I can't help but think of this one crazy-as-hell stunt. At WWE One Night Stand 2008, Hardy faced off against the juggernaut Umaga in a falls count anywhere match. This match was so insane as both superstars fought into the parking lot. Hardy is one of the craziest and bravest superstars, hit a Swanton Bomb off a damn stage truck onto Umaga. It's one of the wildest things you'll ever see.
Hardy Wins The WWE Championship 
In 2008, Hardy finally made his way to the main event title picture alongside partner Triple H. HHH was Hardy's mentor in some sort of way which led to the daredevil achieving his lifelong dream of becoming WWE champion. At the 2008 Armageddon pay-per-view, Hardy would face HHH and longtime rival Edge in a triple-threat match for the title. In what was a great match between all three superstars, Hardy delivered a Swanton Bomb to Edge to win the illustrious championship.
Straight Edge Problems For Hardy
The following year, Hardy found himself in the way of young-up-and-comer CM Punk who is looking to make an example out of him. Punk had won the Money in the Bank briefcase for the second year in a row and took advantage of Hardy to win the world title. What started as mutual respect between both superstars changed drastically, when Punk started throwing jabs at Hardy for his drug and substance abuse real-life issues. Punk would form his infamous stable known as the Straight Edge Society. This is a very underrated feud and you should go back and watch it in its entirety. The promos are gold.
The Hardy Boyz Return To WWE
Both Matt and Jeff Hardy found success in multiple other wrestling promotions including Ring of Honor, and TNA during their time away from WWE. Both brothers were struggling with their vices and made poor life choices but straightened up their act over the years. In 2017, the Hardy Boyz would face longtime rivals The Young Bucks in ROH. The following night the adored tag team would make their incredible return to WWE at WrestleMania 33. Matt and Jeff would be named the final team in the Fatal 4-way ladder match for the Raw Tag Team Championships. The pop these two received was insane and very much deserved. They would go on to win the match and win the titles to capitalize on their momentum.
Jeffery Nero Hardy Makes AEW Debut
From 2017-to 2022 Jeff Hardy would find himself pigeonholed in the mid-card title picture. He would have feuds with a plethora of superstars including Samoa Joe, and Randy Orton. Orton and Hardy had a nasty Hell in a Cell match back in 2018. Earlier this year, Hardy was seen running around after the 24/7 Championship, which was disappointing to see. After being genuinely unhappy in WWE, Hardy would make his AEW debut on the March 9th episode of AEW Dynamite. Hardy would come to the aid of his brother and longtime partner.
This week news broke that Hardy had been arrested for multiple charges including a DUI. While it's easy to beat a man while he's down, how about we uplift and try to encourage him to get the help he needs.
As a longtime wrestling fan, I have the utmost respect for Hardy and wish him the best of luck in his battle with addiction.