WWE Week in Review: December 31-January 6, 2019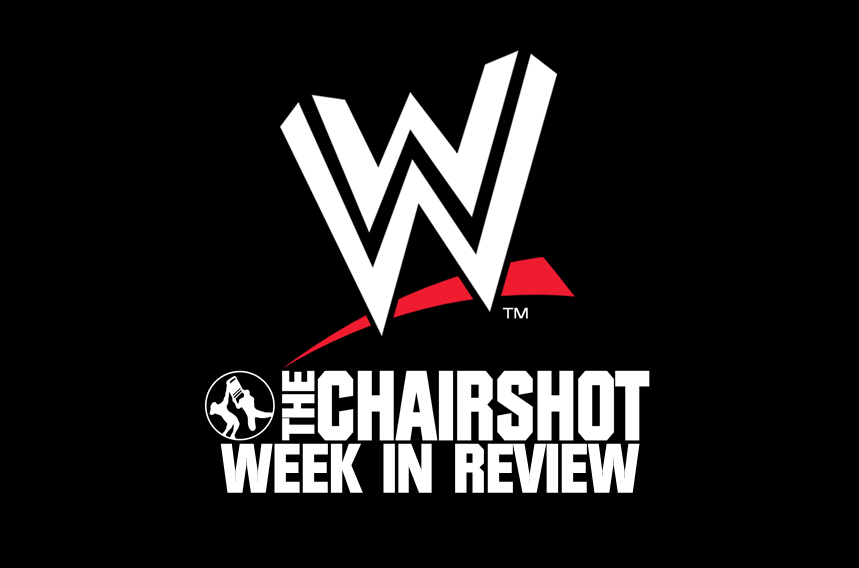 Tiffany MC takes you on a ride through the WWE's first week of 2019!
RAW
WWE Intercontinental Championship: It was announced that there would be a Battle Royal with the winner getting an Intercontinental Championship Match with Dean Ambrose later in the show. The competitors included Finn Balor, No Way Jose, the Ascension, all three members of the Lucha House Party, and former GM, Baron Corbin, who is still refusing to wear regular wrestling gear.
While Ambrose watched from backstage, all hell broke out in the ring. It came down to Apollo and Corbin. It looked like Corbin was going to stamp his ticket to get a shot at Ambrose, and maybe restart their 2017 feud over the Intercontinental Championship, but Crews would not go away and finally eliminated Corbin after a thunderous enziguri.
Crews is understandably excited by the prospect and vows to ring in the New Year as the new Intercontinental Champion!
Intercontinental Champion Dean Ambrose was less than impressed. As far as he was concerned, the fresh start of the new year was nonsense. The Moral Compass of WWE doesn't need a fresh start, but given Seth's behavior, it's pretty clear that all is not well with the Architect and it's going to get worse because Dean still has a mission to burn down everything Seth's built.
As for Apollo Crews, well, his feel-good moment makes Ambrose sick. He hates those moments, so it's his duty to bring Apollo Crews' joy to a crashing halt because, sadly, that's what a Moral Compass does.
The match was pretty good, Ambrose and Crews had really good chemistry and there was a lot of back and forth. Even though he was clearly getting frustrated with Crews, Ambrose was able to keep control of his temper and kept battling back. In the end, the difference between victory and defeat was luck and veteran's instincts. Crews made the mistake of going for a Frog Splash instead of an immediate pin, which gave Ambrose just enough recovery time to roll out of the way. As Crews tried to get his wind back, Ambrose hit Dirty Deeds and got the cover.
RAW Women's Division: Several RAW ladies announced their entry into the Women's Royal Rumble, including Natalya, who seemed to want to get another shot at BFF Ronda Rousey's title. Nia found this very funny, pointing out that Ronda might not be champion by Royal Rumble, then what? At that, Tamina jumped Nattie and it took several burly security guys to get the ladies separated.
The Women's Tag Team Titles are on the horizon, but Ember Moon, Sasha Banks, and Bayley have more pressing matters on their hands, namely the Riott Squad. The Squad also want those tag belts, and everyone is looking to the Royal Rumble.
The match was great, as always, the Riott Squad and the Boss-Hug Connection worked like the well-oiled teams they were. It looked like the Riott Squad's teamwork was going to win the day after Riott saved Morgan from Banks' double knee drop and after Logan hit a Kentucky KO, but timely interference by Moon, who launched herself over the top rop and onto Riott and Morgan while Banks and Bayley hit the Hug Statement, would seal the win for the babyfaces, at least for this round.
Alexa Bliss has been out of action for several months due to concussion issues, but it was announced on Monday that she'll be debuting her new talk show: A Moment of Bliss, making her the first woman in WWE history to have her own interview segment. For such a momentous occasion, you need a big-name guest, and Bliss has that covered. Her first guest will be Ronda Rousey, but Bliss is careful to warn Rousey to dress appropriately since she will be in the presence of a Goddess.
After the fight earlier, it was decided to have another tag match: Natalya and Rousey vs Jax and Snuka.
The Rowdy Harts weren't in the mood to play nice with the Samoan Sisters and went on the attack as soon as they hit the ring.
This match was more hard-hitting than previous encounters between these four women, but it was still an okay match. The end wasn't a shock, Rousey countered a Superfly Splash with her knees and locked Tamina in the armbar, causing her to tap out.
Steel Cage Match – Drew McIntyre vs Dolph Ziggler: It's come down to this. After reaching the heights of the tag team division, Ziggler and McIntyre's relationship fell apart like a cheap pair of shoes and now, per Mr. McMahon, they tried to settle the score in a Steel Cage.
The match was as brutal as you'd expect given the storyline and the venue. The perceived hatred between McIntyre and Ziggler was palpable and they absolutely tore the house down. However, despite a valiant effort by Ziggler, McIntyre would get the win this time after a vicious Claymore Kick.
Ziggler, scrappy and defiant as always, wouldn't let it end there. He challenged McIntyre, who responded by wearing Ziggler's ass out with steel chair before trying to leave again, but Ziggler would not stay down and it took a third Claymore to finally leave the ShowOff in a crumpled heap in the ring. Will Ziggler let McIntyre move on or will the Scottish Psychopath move on to the Universal Championship.
Seth Rollins: 2018 was quite a year for Seth Rollins. He established himself as one of the top tier talents of Monday Night RAW. However, the last few months have been trying between the implosion of the Shield and the ongoing feud with Dean Ambrose.
Rollins came out to the ring and said that he wasn't one for New Year's Resolutions, but he's also ready for the fresh start the McMahons have been promising. For one, he wants that rematch for the Intercontinental Championship he's owed, but instead of Dean Ambrose, Triple H comes out.
Triple H reminded Seth that the rematch clause is no longer in effect and anyway, Hunter's not sure Seth deserves a rematch, which he claims makes him a sad Game.
In a true testament to how far he's come since he was the Authority's poster boy, Seth doesn't lap up the praise, backhanded or not, and gets in Hunter's face, pointing out that Hunter only believed in him when Seth sold out his friends.
Hunter claims innocence, at least right now, claiming that Rollins had made him believe in him and that the one time he HADN'T believed in Rollins, Rollins had kicked his ass at WrestleMania. Hunter wants that Seth Rollins back, not the shell he claims Seth has become.
Rollins is furious with that, pointing out that while Brock Lesnar's been sitting on his ass for months at a time, Seth's been busting his ass carrying RAW and churning out a classic match a week! Hell, he even made Mojo Rawley look good. If Triple H wants a ruthless bastard again, he'll get one.
That seems to be music to the Game's ears because he announces that Seth will take on Bobby Lashley later in the show.
The match between Lashley and Rollins was incredibly good, even with Lio Rush's mouth and interference. Finally, Rollins gets tired of Rush's interference and leaves Lashley behind to get his hands on the Man of the Hour, who got his own butt kicking. When Lashley attacked Rollins from behind, Rollins SNAPPED. He grabbed a chair and started swinging, earning himself a disqualification. However, Rollins' give a damn was busted and he just kept swinging, wearing Lashley's ass out with the chair until Rush tried to make the save and got a taste of the steel too. Rollins wasn't done with Rush though, he hit a NASTY Curbstomp that nearly flipped the Man of the Hour over.
Lashley gets the technical win, but it's clear that Hunter pressed a button, we can only hope he and Seth know what they're doing.
3-2 Handicap Match – Heath Slater and Rhyno vs Jinder Mahal and the Singhs: Rhyno made his triumphant return to RAW last week disguised as Santa Claus, saving buddy Heath Slater from a beatdown by Mahal and his cronies, so the McMahons made a 3-2 Handicap Match to settle the score.
The match was okay, it felt like it was basically on the card to have Rhyno perform for his hometown crowd, who cheered him on every step of the way. Unfortunately, the hometown match curse doesn't take holidays off because Rhyno would take the pin after a double team by the Singhs left an opening for Mahal to hit the Kallas and get the pin. Mahal and company won this round, but this isn't over between them and the Beast Band.
Elias vs Baron Corbin: Can't say that 2018 ended in the most auspicious way for Baron Corbin. He went from being a low-card player to the Constable of RAW, to the acting GM of RAW, and then back to a mere wrestler again. Angry at being defeated by Apollo Crews, Corbin whined that the Battle Royal wasn't fair because he deserved a fresh start more than the other competitors, especially after the great job as GM. As far as Corbin was concerned, what ended his run as GM wasn't the fact that he was blatantly corrupt and mistreated a lot of the wrestlers. No, it was the ungrateful fans who booed all the time.
Then the lights go out and Elias appears and he's sick of Corbin's whining and treats us to a musical insult of Baron Corbin to the tune of 'Auld Lang Syne'.  Corbin comes out and we have a fight! Corbin would beat a hasty retreat, but we can be assured that he's not going to forgive Elias for another humiliation.
SmackDown
WWE Championship: The McMahons may have promised a New Era, but their selective memory problems persist. Despite Mustafa Ali getting a clean pin on Daniel Bryan a few weeks ago, which should put him first in line for a title shot, the McMahons announced that there would be a Fatal Five Way on SmackDown to determine who would face Bryan at the Royal Rumble. The competitors are: AJ Styles, Mustafa Ali, Samoa Joe, Rey Mysterio, and Randy Orton.
The match was fantastic! All five men tore the house down, plus we got to see Ali vs Mysterio, which I wouldn't mind watching a lot more, Mysterio vs Styles, and Ali vs Joe.  In the end, Styles would get the victory after hitting Orton with a Springboard 450. So it's going to be Styles vs Bryan…again, at the Royal Rumble, but will it stay that way?
United States Championship: Last week was a monumental Rusev Day, the Bulgarian Brute finally got the better of Shinsuke Nakamura and won the United States Championship.
Needless to say, on this first Rusev Day of the New Year, Rusev and Lan were in the mood to celebrate. Rusev vowed to be a fighting champion and have reign as long and luscious as his lovely beard. However, this lovely party got crashed by the now former US Champion, Nakamura, who attacked Rusev from behind. Lana, not happy about seeing her husband attacked, JUMPED on Nakamura and tried to apply a sleeper hold, all while wearing a miniskirt and high heels. The move bought Rusev enough time to fight back, but Lana was injured in the melee. While Rusev tended to her, Nakamura went back on the attack with a kick to the face and then the Kinshasa. There is no rematch clause, but it's clear that Nakamura wants that title back.
SmackDown Women's Division: Mandy Rose has never made any secret that she's ambitious, but she also seems determined to prove that the Golden Goddess can have any man she wants, by going after Jimmy Uso, Naomi's husband. Needless to say, Naomi is NOT happy about this and had to be physically restrained from pulling Mandy's hair out by the extensions last week.
Naomi and Rose were supposed to face off on Tuesday, but it turned out to be a switch after Mandy had to bail out after revealing that she was wearing an Uso shirt. Sonya got in the ring and the fight was on.
The match was pretty good. Naomi was in the mood to fight and she gave Deville more fight than I think Deville was expecting. Unfortunately for Naomi, the presence of Rose at ringside made the match more of a handicap match, which would secure the win for Deville, after Mandy distracted Naomi with a semi-nude that Rose claimed she'd DM'd to Jimmy. Mandy's mind games won this week, but you can be sure that Naomi will make her pay one way or the other.
Backstage, Asuka was talking to Triple H who was wanting to know who Asuka would like to meet at the Royal Rumble. Asuka is willing to fight anyone, which is good, because there are at least three women gunning for her. Becky Lynch wants a chance to get her title back from the woman who didn't beat her for it. Carmella wants a chance to remind everyone that she's beaten Asuka and Charlotte for the title twice. Charlotte wants the title because she feels that the title belongs to her, no matter who the champion is.
Triple H decides to give the situation some though, but promises to let them know what the decision is soon. Asuka has three women gunning for her, who will be the shot?
SmackDown Tag Team Division: New Day kicked off the first SmackDown of the new year, and after their usual annoying schtick, they had a major announcement: All three members were going to be entering the Royal Rumble at the end of January, which gives them a greater chance of getting to the main event of WrestleMania than other superstars. However, since it's every man for himself, it remains to be seen if New Day can survive the Royal Rumble.
Jeff Hardy vs Samoa Joe: Jeff Hardy and Samoa Joe are already having major issues with each other over Joe's sadistic mind games, which culminated in a vicious fight last week on SmackDown. This week, not only was there a rematch, but it was stipulated that the winner would be added to the Fatal Five Way Match to determine who would face Daniel Bryan for the WWE Championship at the Royal Rumble.
This match was every bit has nasty as the first one, the stipulation just made each man even hungrier to get the victory. Unfortunately, due to a strange series of events, Samoa Joe would get the victory after Jeff Hardy seemed to be choked out, beat the count, and then got choked out again. So it'll be Samoa Joe vs AJ Styles vs Rey Mysterio Jr, vs Randy Orton vs Mustafa Ali later on in the show.
John Cena: He's BACK!!! After an absence of nearly a year, John Cena returned to SmackDown on Tuesday to thunderous acclaim. The sixteen time champion was thrilled to be back on SmackDown. Cena admitted that he'd had an…interesting 2018, including getting to enjoy WrestleMania as a fan, though he tried to blame his defeat at the hands of the Undertaker on having too many beers. He's gone through a very public break up, become a children's author, and got to live in China for serval months.
However, don't think all this time away from WWE has made Cena soft. The Leader of the Chain Gang claimed that he could still do everything he used to, including making lame jokes to plug one of his projects. So, who wants to step up and shut him up?
If Cena was expecting one of the boys, he was in for a shock. Becky 'The Man' Lynch stepped out of the back. Cena is stunned, the crowd is THUNDEROUS. Becky seemed to find Cena's shock amusing, but that didn't stop her from tearing Cena apart on the mic. Things have changed, this isn't Cena's ring anymore, SmackDown belongs to Becky Lynch and if Cena's got a problem with that, Becky will drop him like Nikki Bella (finally) did.
This argument is interrupted by Almas and Vega. Vega seems to feel that Cena and Lynch are old news, that fresh start the McMahons promised is for the younger wrestlers, not two former champions. Cena and Lynch are less than impressed and offer Vega a mixed tag team match.
The match was pretty good. Cena and Lynch worked together better than some of the Mixed Tag Teams we've seen this year. Lynch absolutely wiped the mat with Vega in the first part of the match, and only reluctantly tagged Cena in when Vega tagged in Almas.
Almas dominated much of his match with Cena, but the crowd clearly wanted Becky back in. When she finally got back in, she cleaned house, throwing Almas AND Cena out of the ring. Vega tried to take advantage of the distraction for a cheap victory, but Becky kicked out of the pin and countered it into a Dis-Arm-Her for the win.
After the match, a stunned Cena confronted Lynch, but Lynch only smiled and mocked Cena's 'You Can't See Me' pose. With the Man around, is there still a place for Cena on SmackDown?
The McMahons: Vince and Shane were in the house this week and Vince was quite excited about the inclusion of Samoa Joe. However, this…cozy scene was interrupted by AJ Styles, who had laid Vince out on his ass last week after Vince provoked him. Shane isn't happy about Styles being there, especially after Styles showed no remorse for last week and threatened Vince, but Vince isn't worried, but Shane has dealt with a pissed off AJ Styles and clearly feels Vince has no idea who he's provoking.
Shane also had his own problems to deal with, namely, the Miz, who has been on cloud 9 since Shane finally agreed to be his tag team partner. Miz is full of ideas for their team, including their gear, which all looks like the stuff Miz wears. Shane isn't down for it, he wants to wear his own stuff, or at least, nothing florescent. So things aren't off to a great start for the Shane/Miz team, but it's clear that Miz is determined to see this through.
NXT UK
Episode 21
NXT UK Championship: Joe Coffey of Gallus has been on a tear, with or without his teammates, and wants to get his hands on Pete Dunne's NXT UK Championship and said as much to Johnny Saint and Sid Scala after interrupting their discussion on TakeOver: Blackpool. Saint and Scala agree to think about it and send Coffey on his way. Are Pete Dunne's days as champion numbered?
NXT UK Women's Division: Deonna Purrazzo came extremely close to becoming the NXT UK Women's Champion and believes that she has as much right to be in the Women's Championship Match at TakeOver: Blackpool as Toni Storm does.
Storm agreed that Purrazzo was good, but didn't think she was good enough for TakeOver, but offers her a match to prove it with Purrazzo promising to break Toni's arm, which Toni just smiled off.
Jinny has been on a role since her debut and has been making a case for her to get a title shot, but first she's taking on Candy Floss, who made quite a splash in her debut match against Rhea Ripley.
It was a really good match. Candy might have a personality as sweet as her name, but she's not someone to take lightly, as Jinny found out. However, Jinny's nastiness was just enough to counter the sweet style of Candy and Jinny walked away with the win, but Candy certainly made a statement.
NXT UK Tag Team Division: Amir Jordan and Kenny Williams haven't be having a lot of luck as a tag team, but they're determined to succeed and get a spot for themselves in the tag Team Tournament. This week, they're taking on the new team of Fabian Aichner and Marcel Barthel.
The match was brutal, but very good. Aichner and Barthel were a surprisingly good tag team. However, Jordan and Williams were determined to get a win and impress Saint and Scala. Unfortunately, despite an incredibly valiant effort, Aichner and Marcel woutl take home the win, leaving Jordan and Williams in the dirt.
It's come down to this! After months of talk, matches, and run-ins, Moustache Mountain and Gallus face off in one more match with the winner automatically going to the NXT UK Tag Team Championship Finals.
Matches between these two teams are always brutal, and this was no different, and the stakes seemed to have brought out the brawler in everyone.
While Joe Coffey did not accompany his team to the ring, he did get involved when Mark Coffey, growing increasingly frustrated with the resilience of the Big Strong Boys, called his brother down to the ring, but Seven and Bate had a trick up their sleeves: Pete Dunne. The NXT UK Champion stormed the ringside area and began brawling with Coffey, giving Moustache Mountain enough time to put Mark Coffey away. Moustache Mountain are going to the NXT UK Tag Team Tournament Final.
Gallus was FURIOUS about this and attacked their rivals, but Dunne wasn't done with Joe Coffey just yet. After helping Moustache Mountain throw Gallus out of the ring, Dunne got on the mic and made a huge announcement: It WILL be Joe Coffey vs Pete Dunne at Takeover: Blackpool, which starts the fight all over again! Coffey got his wish, but will he survive a one-on-one with the Bruiserweight?
Travis Banks vs Jamie Ahmed: Travis Banks lost a hard fought battle against Joe Coffey a few weeks ago, but he's looking to bounce back and that bounce back starts with Jamie Ahmed.
The match was quick but very good. Ahmed put up quite a fight, but Banks was practically unstoppable in this match, putting Ahmed away with a Slice of Heaven for the win.
As Banks was celebrating, Jordan Devlin came out of the back. Last week, Devlin had vowed to expose a poser, and apparently, Banks is that poser. Devlin accused Banks of abandoning his home country of New Zealand. Devlin is proud to be Irish, but claims that Banks, despite touting himself as the Kiwi Buzzsaw and wearing the flag of New Zealand as part of his gear, is ashamed to be from New Zealand. Banks is furious at this, but Devlin just smugly reminds him that you never bet against the Irish Ace.
Episode 22
NXT UK Championship: It was announced in the last episode that Pete Dunne would be facing Joe Coffey for the NXT UK Championship at TakeOver: Blackpool. In this episode, the two met in the ring to sign the contract, because that never goes wrong in WWE.
The signing went reasonably well, until Gallus got the jump on Dunne and Joe powerbombed him through a table, mocking Dunne's signature pose before leaving. Coffey definitely made a statement, but will Dunne make Coffey pay for his insolence at TakeOver?
NXT UK Women's Division: Toni Storm has already stamped her ticket for TakeOver, but Deonna Purrazzo, who came within inches of defeating Rhea Ripley, feels that she should be included in the match as well.
This match was amazing! It's sometimes hard to get into a match between two babyfaces but these two ladies killed it. Unfortunately for the Virtuosa, she let her frustration get the best of her and slapped Storm, who paid her back with a boot, a German, and Storm Zero for the win.
While Toni was celebrating, Ripley came out and holds up the title, vowing that Storm will never get it. Can Storm take the title for herself or will Ripley find a way to hold on?
NXT UK Tag Team Division: With one half of the Tag Team Tournament decided, Johnny Saint and Sid Scala turned their attention to the other half of the tournament and announced that the Grizzled Young Veterans will take on Mark Andrew and Flash Morgan Webster in a second semi-final next week! That promises to be a barnburner.
However, Fabian Aichner and Marcel Barthel file a LOUD complaint. Between them they've both defeated Andrews and Webster, so why are Andrews and Webster getting a spot in the tournament? After telling them to shut up in the most British way possible, Scala addressed their…concerns. Barthel and Aichner are a brand new team and have only had one match while Webster and Andrews are more established. On top of that, GM Johnny Saint has been less than impressed with their behavior and antics, so they're not getting the shot. Scala further warns Aichner and Barthel interfere, they'll BOTH be booted out of NXT UK. Aichner is livid, but they've been put on notice that Saint is keeping an eye one them.
John Morrell vs Mike Hitchman: A few weeks ago, John Morrel was supposed to debut against Dave Mastiff, but his debut was cut short by a spiteful Eddie Dennis.
Hitchman dominated this match from the start, though Morrell did his best to keep fighting, but the Wild Boar gored his way through Morrell and secured himself a victory! Tusks up!
Travis Banks vs Jordan Devlin: Last week, Devlin set his sights on the Kiwi Buzzsaw, accusing Banks of not loving his country. This week, a seething Banks responded, pointing out that he calls himself the Kiwi Buzzsaw and wears his nation's flag because he's proud of being from New Zealand. If Devlin wants a fight, he doesn't' have to run his mouth, he can just step up, Travis Banks is ready.
Eddie Dennis vs Dave Mastiff: The feud between Dennis and Mastiff has been nasty. Dennis, still seething over being abandoned by his friends, was FURIOUS when Mastiff beat him in their first confrontation, ending Dennis' undefeated streak. Now it's time for the rematch.
This match was every bit as brutal as the first one. Both men were, rightly or not, furious with the other and neither was holding anything back. Unfortunately, we weren't to get a winner in this round. The fighting between these two got so heated that the ref got dragged into it and disqualified both men, which did nothing to restore order.  It finally took Johnny Saint coming out to restore something resembling order. If these two want to fight, he'll let them fight. Dennis and Mastiff will meet for a No DQ match at TakeOver: Blackpool. Call the hospitals, this one's going to be ugly.
205 Live
Lio Rush vs Kalisto (with Lucha House Party): In the first match of the tournament to determine who will face Buddy Murphy at the Royal Rumble, Lio Rush, fresh off of getting his clock cleaned by Seth Rollins, took on Kalisto. Kalisto, of course, had his Lucha House Party amigos with him and they're still celebrating Ano Nuevo.
This match was fast but very good. Rush and Kalisto could oth taste that title opportunity and it showed because they held nothing back. In the end, the presence of Gran Metalik and Lince Dorado would be the deciding factor when they made so much noise during the match that it distracted Rush long enough to let Kalisto hit the Salida del Sol for the win. So one quarter of the Fatal Four Way is in place, but it's safe to say that Rush will be gunning for Lucha House Party after this.
Akira Tozawa vs Drew Gulak: Gulak and Tozawa have had plenty of issues with each other since the show after SummerSlam. Now, they're facing off with a chance at a title opportunity on the line. Gulak thought he had this in the bag since he saw Tozawa as a low rent brawler who got lucky in the tag team street fight a few weeks ago. This is a straight one on one match, so Gulak doesn't see how Tozawa has a chance.
Gulak ended up having to eat his words, along with some teeth. Tozawa can brawl with the best of them, but he's also an amazing wrestler, something Gulak didn't seem to realize. Gulak thought he had the match won when Tozawa hurt his legs and was cocky enough to go up top, but pays for it when Tozawa shoved him off the turnbuckle and hit a flying headbutt and a Tower Senton for the win. We have two competitors down, now for Alexander and Itami.
Cedric Alexander vs Hideo Itami: The former champ was full of confidence as he addressed Itami. He's not worried about Itami's past or Daivari. As far as Alexander's concerned, Itami's going to lose this match just like he lost their first encounter and Alexander will be on his way to that Fatal Four Way.
Itami and Daivari weren't impressed. Itami expressed his admiration for Alexander and is resilience, especially after Ali left for SmackDown. Daivari warns Alexander that Itami has changed since their last fight. Alexander might want his title back but Itami will teach him a lesson in respect. These two will clash NEXT week on 205 Live.
NXT
This week was NXT's Best of 2018 Awards show, so there was only one match.
Matt Riddle vs Kassius Ohno: These two have been feuding since November due to Ohno's determination to destroy the latest shiny toy William Regal had brought in, culminating in  sucker punch several weeks ago.
The match was good, but I'm not a fan of either man, which made it hard to really get into the match. However, they put on a really good match. Riddle would get the win by submission. Ohno was clearly VERY upset, but suckered Riddle in by promising to play nice. When Riddle fell for it, Ohno struck, beating the tar out of Riddle while the crowd jeered and hitting a nasty elbow. If this was meant to be a blow off match, it failed miserably.
That's it for this week's Week in Review. Next week, we'll be examining the ramp up for Royal Rumble and see how the New Era is going. Have a great week and be good to each other!
Put Lex Luger in the Hall of Fame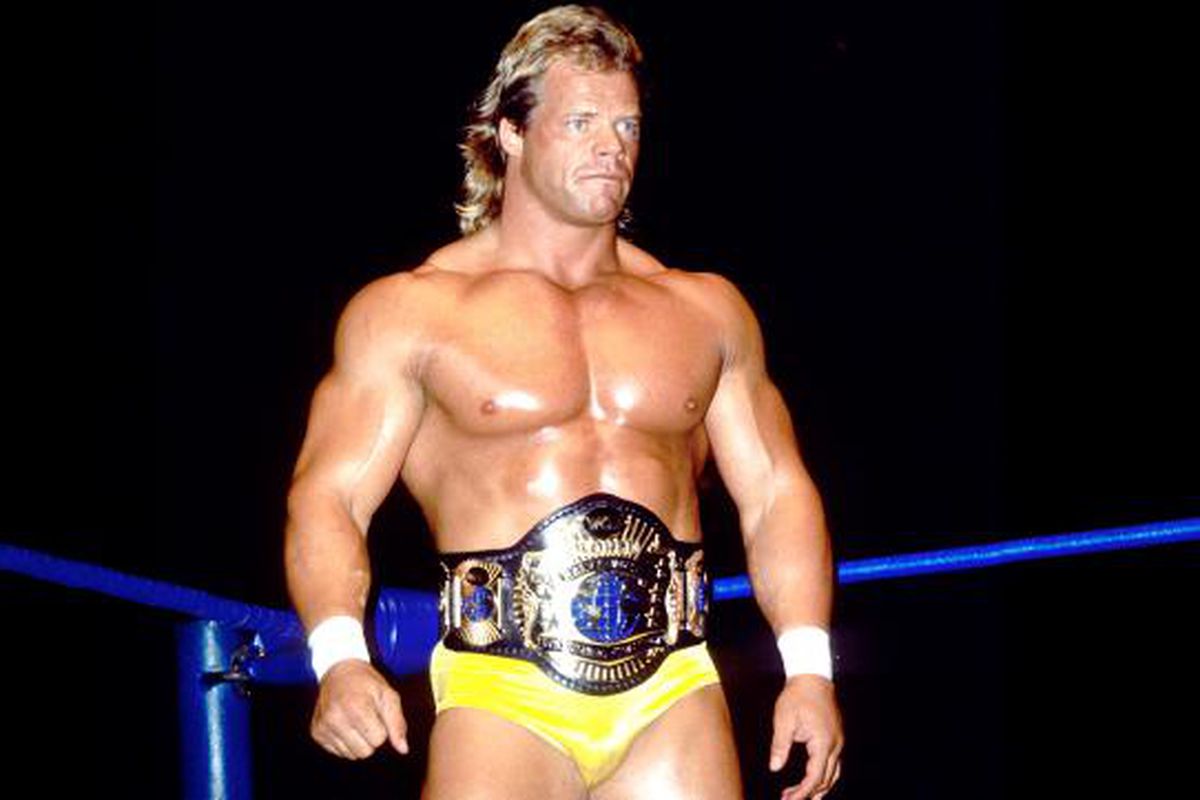 Lex Luger is a legendary name in the world of professional wrestling, holding multiple world titles before his career ended. Rob wants to see "The Total Package" in the WWE Hall Of Fame!
It's that time of year, the time when the WWE announces who is going to get inducted into their Hall of Fame this year.  Now there are several people with vocal constituencies pushing for their induction – Chyna, Vader, and Christian come to mind – and it wouldn't surprise me in the least if Jim 'The Anvil' Neidhart got in this year but there's one guy I want to make a case for now, and that's 'The Total Package' Lex Luger.
Luger was a two time WCW World Champion, 5 time US champion, 3 time NWA and WCW World Tag Team Champion, 2 time WCW TV champion, and a Royal Rumble co-winner in the WWE.  He also main evented several pay per views for both companies.  He was also in some of the biggest matches ever including the Rumble, the Wargames.  He beat several of the all time greats like Hulk Hogan, Sting, Randy Savage, Ron Simmons, Ricky Steamboat, and Stan Hansen, and he had some all time great matches with Ric Flair.  Considering some of the people who are already in there (Koko B. Ware, anyone?) he definitely passes the credentials test.  He's also one of the last NWA/WCW stalwarts who has yet to be inducted (The Midnight Express, Jim Cornette, and The Steiners are only others left by my count), and he was as big a deal there from the late 80s through the 90s as anyone.
So what gives?  What's the knock on Lex?  I can think of two things off the top of my head.  One, his WWF run was a disappointment.  And the other thing was that he has a reputation for not being a good in ring worker.  Let's look at those one at a time.  His WWF tenure was almost doomed from the start.  He came over after SuperBrawl 2 in 1992 and started out as a co-host for Vince's failed side project the WBF (World Bodybuilding Federation) while he bided his time to be able to wrestle again but was badly injured in a motorcycle accident and couldn't debut in 1993.  His first character, a heel persona called The Narcissist, was scrapped after a few months because Hulk Hogan skipped town and Vince wanted another All American muscleman to take his place.  So we got All American Lex Luger touring the country on a charter bus, The Lex Express, to set his match at Summerslam 93 with Yokozuna for the World Title.  That ended up not taking off as hoped so what was likely to be a title victory ended up getting called off.  He'd get close again at WrestleMania X when he was part of the round robin World Title matches but would lose by DQ to Yokozuna.  A little over a year later he was gone, back to WCW for the duration.
So yeah it didn't go so good.  But I don't think you can really put that all on him.  He got thrown into a situation where he was asked to be Hulk Hogan when that was never his bag.  He didn't wrestle like Hogan, talk like Hogan, or do anything else like Hogan.  He was never an All American type, even when he worked as a face.  He was an ultra confident, ultra competitive guy and was never a paragon of virtue like Sting or Ricky Steamboat.  What made him a good guy was mainly that he was fighting bad guys, and he played by the rules as it suited him.  Fitting that into a star spangled red, white, and blue packaging was always a square peg fitting into a round hole.  And on top of that he came up in the more methodical southern NWA style of wrestling, with longer matches that had longer drawn out narratives and more nuance.  The WWF style hadn't changed yet and was still mostly matches under 10 minutes with more flourishes and more quicker finishes.  It was a situation that would have been a much better fit for…..his buddy Sting.
The other thing, that Luger wasn't a very good in ring worker, is nonsense.  We all know about the matches with Ric Flair but go watch Luger vs Dan Spivey at Wrestle War 91, vs Sting and vs Great Muta from Starrcade 89, and with Sting vs Rick and Scott Steiner at SuperBrawl in 1991.  Then go watch the Flair matches.  Now don't get me wrong, I'm not saying that Luger was a great wrestler; he was not.  He needed the right opponent, particularly someone who could sell for him, but when he had one he always did his part and could help make a very good, even great match.  He went over 30 minutes with Flair multiple times without looking like a dope or someone who needed to be carried. He was also a great tag team partner, perfect for hot tag situations.  Again, go watch the matches.  To lump him in with guys like Sid Vicious who crapped the bed in almost every big match they ever had or 'body guys' like the Warlord, Tyson Tomko, Luther Reigns, etc is totally unfair and shows a lack of attention to what he was actually doing in there.   He also did have some personality that was only occasionally tapped (like when he was playing good guy in Sting's face and being a heel behind his back) but when it was, came through pretty well.
Luger did have a reputation for being a selfish guy behind the scenes, but a lot of that has the same basis as guys like Bill Goldberg in that both came from the NFL world where you have agents who negotiate things for you and you learn to make demands and watch your back when dealing with management.  The wrestling world of the 80s and 90s was not that kind of place – it was more like the 'most of us got screwed but hey, we had some fun' music business – so anyone who went against the grain was not looked at too fondly.  But even then he wasn't pulling the kind of shenanigans that guys like Hogan and Shawn Michaels were doing, none of the 'not gonna work for me brother' stuff.  He wanted his money to be right and for you to give him what the contract said and to not screw him over.  He did mail in the last few years in WCW when he was mostly an afterthought – you want to knock him for that, there isn't much I can say to defend it.  And then there is the matter of his relationship with Mrs. Elizabeth – he was suspected of being abusive and some people think he was responsible for her death – but unless you're going to play detective and prove it happened I don't see how you hold that up when Steve Austin is in the Hall of Fame already and gets major pops every time he comes out.
So that's my take.  The main has accomplishments, he was way better in the ring than people remember, and most of the bad stuff in his file is explainable.  He had a better career than a lot of guys already in and his high points were as good as anyone's.  So put him in already, he's earned it in my opinion.
Andrew's WWE Raw & SmackDown Live 1/14 & 1/15/2019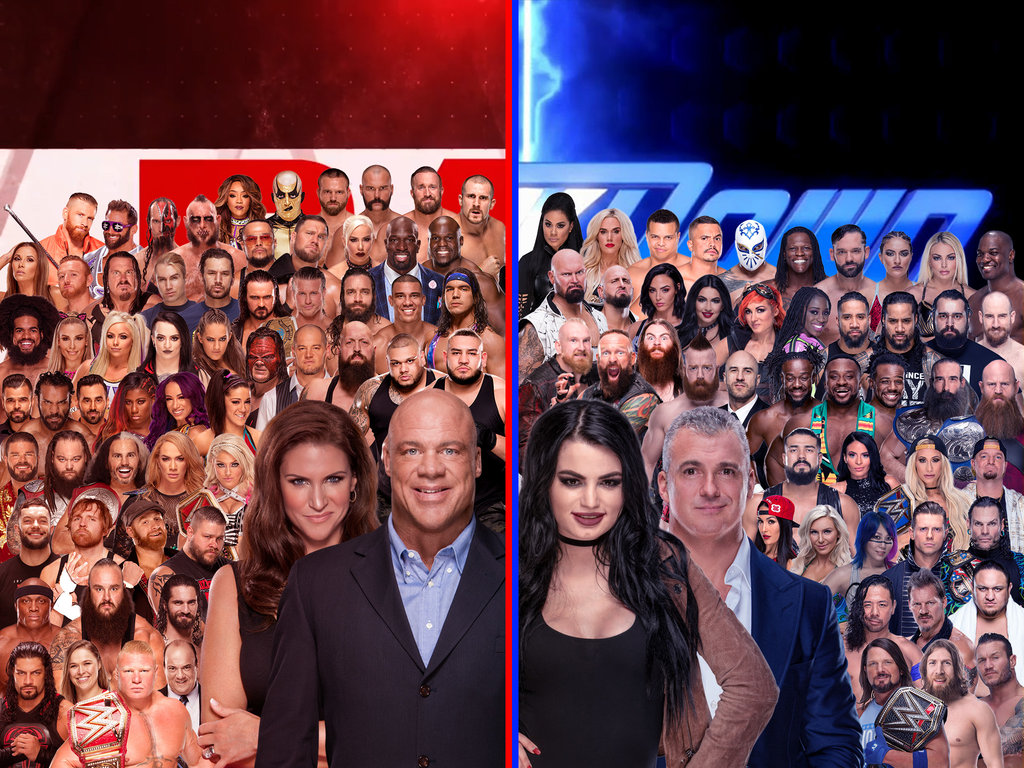 Andrew gives us his thoughts on this week's Raw and SmackDown Live! Does Raw finally outperform SmackDown Live this week?
Well if you read my Honor Reigns Supreme article, you'd know that left such a bad taste in my mouth, that I was excited for WWE this week.
So I guess it's time to see if the initial anticipation paid off.
Raw Ratings:
Ronda Rousey & Sasha Banks vs Tamina & Nia Jax – Banks wins via Bank Statement – **
The Revival vs Lucha House Party – Dawson wins via DDT – * 1/2
Natalya, Bayley & Nikki Cross vs The Riott Squad – Bayley wins via Elbow Drop – ** 3/4
Jinder Mahal vs Finn Balor – Balor wins via Coup de Grace – ***
Intercontinental Championship Triple Threat: Dean Ambrose (c) vs Bobby Lashley vs Seth Rollins – Lashley wins via Spear – *** 1/2 – TITLE CHANGE!!!
Fatal Four Way for Universal Championship Match at Royal Rumble: Finn Balor vs Drew McIntyre vs Baron Corbin vs John Cena – Balor wins via Coup de Grace – *** 1/4
Review Notes:
Braun kicks things off, oh god, he's gonna talk. *spins the See-N-Say* Okay, Cow says Moo and Braun says something about getting hands, Beastie Boy, rawr rawr, Baron Corbin…whatever. The he finds Corbin in a limo, tears the door off, it was Vince's so he admonishes the Monster and fines him $100,000 – and Braun mouths off. So Vince not being one to take kindly to that, pulls him out of the Universal Title match and kicks him out of the building after he flips the limo.
After the Braun stupidity is over, now we get Sasha and Ronda. Sasha did most of the work, Nia somehow looks worse than Tamina, even the preview for Glass did better in the match, and they try really hard to force animosity between Sasha and Ronda by making Sasha be unable to understand body language and comprehend context in a sentence. Maybe she's low key dyslexic and this brought back bad memories of reading pages out loud in school.
A line forms outside of McMahons door…okay, time to see Jerry Lawler and a bunch of random characters…great.
Revival get a real tag match against the Lucha House Party, so maybe the conspiracy is over…but they interrupt the match with interviewing people meandering around outside of Vince's office. You're only really legitimate tag team on Raw, that people like, and you're trying to rebuild…and you kill the momentum of the match with pointless interviews. So what we did see was alright, and the DDT being a finish is nice, but the wrinkle of Wilder having to push Kalisto's foot off the rope, doesn't make a ton of sense. Is it karma? Is it doubling down on them being bad guys? Is it just stupid? Tune in next week on Dragon Ball – wait…no.
Vince heads to the ring to announce a replacement and instead we get Cena. Cena who tries to say when Austin, Rock and Lesnar left, they had no passion coming back. He tries to recreate his debut Ruthless Aggression line, McIntyre comes out and schools Cena with lyrics to Word Life saying Cena's Time is Up and Drew's Time is Now. So it was cute. Corbin comes out cause he's delusional. Then lastly Finn comes out to play the little engine that could. Vince says he's small, Finn says he never believed in him, but he'll prove he can beat Lesnar. Fatal Four Way match is created after McIntyre wins the initial squabble and Vince nearly orgasms seeing Drew and what he did.
Jinder, makes up a story about tending to a broken Singh, so Vince tells him to pick one and winner gets the 4-way spot. Jinder picks Finn, cause you always pick the smaller guy, right?
Bayley and Natty were trying to separate Ronda and Sasha earlier when the Riott Squad got mouthy and challenged the two that aren't really friends to find a third and face them. Bayley has a great line as they fade to commercial since Natty accepted on behalf of them, she just looks at her and says something like " Oh?! We're good now?!" – which nicely points out the stupidity of some of these throw together matches.
Now the Riott Squad do nothing for me, but Nikki Cross making her Raw debut added a new life to this match that I didn't know it needed. Nikki made this match entertaining, and at this point, her shear joy just brightened up my enjoyment of the entire show. Decent match too, but Nikki, always let Nikki play.
Jinder versus Finn wasn't bad. Regardless of what some people think about Jinder, the match work was solid. If you just don't like him, sure that's fine, but this was Jinder's best match in a long time and again, I thought it was pretty decent.
Lio Rush speaks, and it's calm, direct and Lashley is looming in the background like an ominous force instead of a posing imbecile. I don't know how to feel…cause I liked this promo…but Lio Rush is annoying.
The triple threat was… good. No real complaints aside from my usual gripes about Seth's inability to sell, PLUS Lashley pinning Ambrose does allow for a rematch most likely at Rumble cause he can point out it wasn't a 1 on 1 match and the odds were stacked against him, conspiracy stuff, so I can see it happening. Lashley with the IC title at least gives him something when he should've been a main event guy from day 1 on his return, at least this is a step in the right direction.
Alexa Bliss…ugh I know I say she's the best female character on Raw, cause she is. But walking in on her changing added nothing to anything, it was done purely for the "hot chick partially clothed" pop. And then her two episodes of Moment of Bliss have been…awful and trainwrecky. Otis randomly appearing and babbling makes him seems more moronic and not endearing like NXT made him seem like a hyper country bro. But yeah, he acted more like he needs a harness and a helmet. At least the Women's Tag Titles look nice and aren't the big ugly WWE logo design.
This four way wasn't bad, but the two commercials hurt the flow, it turned into more of just disjointed cool spots that eventually lead to something but you weren't sure how we got there. Kinda like a drunk train ride and you end up somewhere dangerous, but sexy…yet the right person goes over. So…drunken miracles do happen folks.
Overall Score: 7/10
GO FIGURE! I really enjoyed this episode. As I mentioned on Raw Reaction the appearance of Nikki Cross and that little fire starter ball off energy actually just made me enjoy the show. There's something about seeing someone run about the ring, be it because she's manic, frantic or just having fun…but it's nice. So from that point I got a little less nit picky, enjoyed nonsensical things like Dean and Seth cooperating because I got the fact they were going for "they did it out of muscle memory" not so much liking each other.
Plus seeing Finn get a semi-legitimate push for the Universal Championship is always refreshing. We've seen smaller guys give Brock believable matches, so maybe Finn or the Demon can tear the belt off the Beast.
SmackDown Live Ratings:
Becky Lynch vs Peyton Royce – Lynch wins via Disarm-Her – **
Asuka vs Billie Kay – Asuka wins via Asuka Lock –N/A
Samoa Joe vs Mustafa Ali – NO CONTEST
Andrade Almas vs Rey Mysterio – Almas wins via Draping Hammerlock DDT – ****
The Miz w/ Shane McMahon vs Sheamus w/Cesaro – Miz wins via Rollup – ** 1/4
Review Notes:
Becky pulls in, cute but lacking personality interviewer tries to question her, she says she'll say it in the ring. On her way in she sees Otis and Tucker with the New Day making a meat, eggs, powder, take a few panckes, generally assuming a protein shake of doom since their whole NXT shtick is 'Steaks and Weights'. Otis tries some and likes it, New Day almost pukes, Otis offers it to Becky. Becky agrees, takes a decent mouthful (giggity) and says it's good but weak and marches to the ring. Otis mumbles something that sounds like "she is the man". This was actually the correct way to introduce Otis' brand of buffoonery since he's supposed to be simple but charmingly dumb…not Festus 2.0.
Becky and Asuka argument turns into the IIconics teasing and saying they'll win Rumble. Becky says why wait, get your ass in here now. So Peyton apparently offers herself as tribute.
What was this match? Asuka was watching intently, Billie didn't really get involved much, but Peyton held her own for what felt like at least 10 minutes. If this was supposed to help Peyton look like a competent threat, I think it hurt Becky more than helped Peyton. Advantage though, Asuka adorably screaming in Japanese basically getting across the point of "if you can do it so can I". So she literally drags Billie into a match, the referee shrugs and doesn't question an angry woman screaming in a language he doesn't understand. Asuka went for a Fujiwara Armbar while looking at Becky to make a point, but took too long, Billie got a small opening but then Asuka chokes her out with the Asuka like in what felt like 40 seconds.
AJ walks out while Becky and Asuka are still arguing, and apparently new music is the signal to leave. AJ walks down the ramp, around the ring, through the crowd, up to the concession stand. This is him taking Daniel Bryan's promo from last week and turning it on it's ear. He starts endorsing hot dogs and merchandise before Daniel Bryan jumps him. Daniel hates fun obviously…
Jimmy gets a note from Mandy Rose with a hotel key enclosed. WHAT DOES THE UCE DO!?
Joe jumps Mustafa mid pose, beats on him until the LED on his chest goes out. So if that's like Iron Man, Mustafa is now dead. Someone else needs to assume the suit. TJ Perkins maybe?
Sonya gets to the bottom of Mandy's evil plan to break up a marriage cause she just hates Naomi. Catty…but it happens. Sonya seems a little disgusted though.
In my article last week I think I claimed I wanted a best of 27 between these two. And I still want more. This was so damn good. Also, FINALLY, Zelina does what she should've been doing from the beginning. She got involved just enough to give Andrade the opening to beat Mysterio when Almas was on the brink. If this is the beginning of returning to their NXT dynamic, then I just need more Vega and Almas on my TV in general.
 Jimmy actually goes to the hotel, he pauses, heads in, Mandy takes off her robe to show a lacy black outfit and Jimmy says no. But as his rebuking her advances, a Paparazzi guy shows up out of nowhere snaps some pictures and runs away. Mandy puts the robe back on, said she never wanted him, just wanted to ruin the marriage and now Naomi will crumble. Jimmy laughs it off, walks out, and Naomi pops in and beats some ass. So Mandy's plan didn't work at all, I wonder if Sonya tipped them off and this could split those two into a feud or something.
Miz and Shane are fantastic. Miz throws a celebration for Shane's birthday, gets him a pair of Jordan's where Shane's reaction sounded close to legit. Then Miz runs a little reel of clips which is actually kinda nice with the story they're telling. Shane buys into their team idea a little more by telling Miz that when he was a kid he had a dream to be tag team champs. His dream partner as a kid was Andre the Giant, but he's still proud to call Miz his friend. There did seem to be a small hesitation during some of this where maybe there were some real comments that weren't exactly scripted, but that just makes you buy into them more. The Bar interrupt the celebration and Shane does the talking now. Says Sheamus thinks he's a big man for sucker punching Miz last week. Well they'll have a match right now and it's fair. Miz tries to say he's not dressed and Shane retorts nicely with "I wasn't in my gear when I stepped in for Best in the World" and Miz is like "is this what you want for your birthday?" and Shane is like " This is my Birthday wish, yes". The immaturity,yet, simplicity of the exchange is what made it perfect. Miz is trying to impress Shane so of course a good point and birthday wish is something that Miz won't deny.
The match was never supposed to be groundbreaking, but it was fun for what it was. Cesaro tries to interfere, Shane sends him through a cake on a table, distracting Sheamus long enough for Miz to get the Rollup. Sheamus tries to attack Miz afterwards, Shane helps out his partner, Miz hits Skull Crushing Finale, and then Shane positions for Coast to Coast. Miz gets the other cake and we get Coast to Cake…mostly, and Shane looked to have killed himself at the same time.
Overall Score: 6.25/10
SmackDown felt more like a story building episode this week and less geared towards the in-ring action. Nothing was bad, some things were done purposely to push storylines forward, so it felt about average if not a tick below for a SmackDown.
So for the first time in my doing these articles, and even recent memory…Raw was the better show this week. I mean…wow. Either ROH broke me or WWE just happened to push all the correct button for me. You know, like the song the Pussy Cat Dolls talked about, not the irritating buttons.