AEW Double Or Nothing Ticket Party Recap
What happened during the All Elite Wrestling Ticket Party For Double Or Nothing ?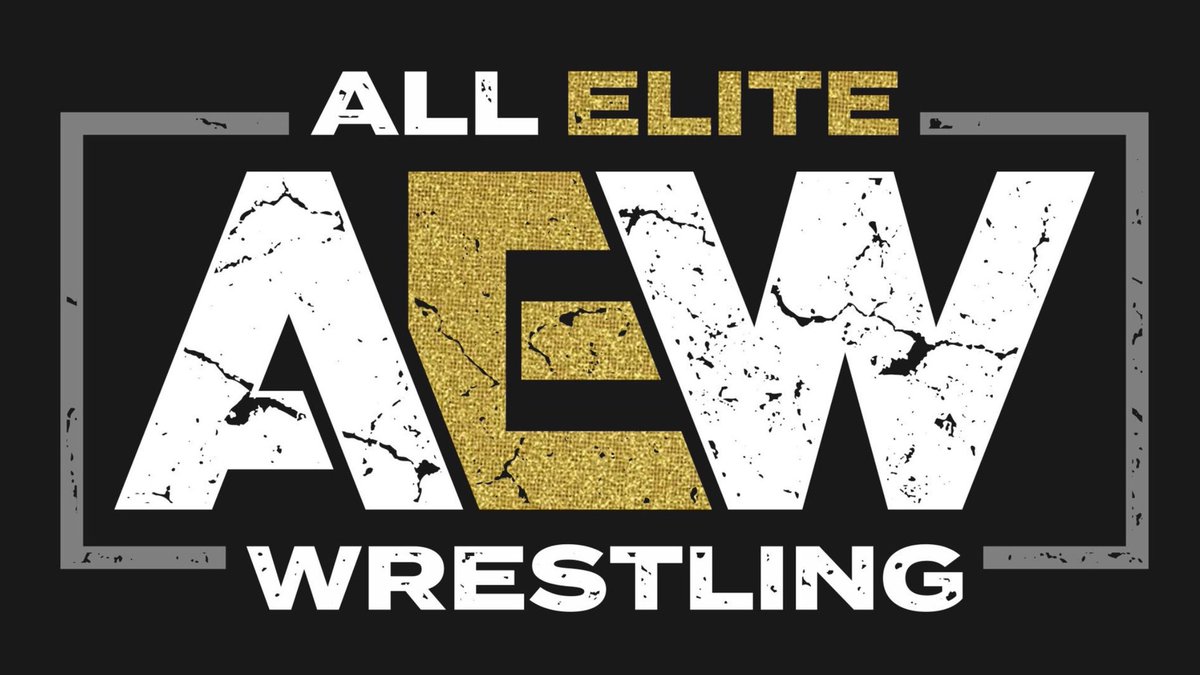 It's a big night for All Elite Wrestling as tonight is the ticket part in Las Vegas for the Double Or Nothing event taking place in May. Tonight should be full of surprises and announcements.
-Before the live stream, it was announced that the AAA promotion is in a working agreement with AEW
-Sonny Kiss is out first, letting us know he is a part of AEW
-Cody Rhodes is out next. Cody calls AEW a revolution. Cody confirms the working agreement with AAA. Presale tickets for the event can be purchased at Allelitewrestling.com.  Presale tickets will go on sale Monday, February 11th. Cody then introduces Sammy Guevara, the AAA Cruiser-weight champion.
-Guevara says he is one of the best damn wrestlers in the world. He is the true superstar no matter what surprises AEW has. He says he will steal the show at Double or Nothing.
-Hangman Page is out next, he is interrupted by Pac via satellite. Pac says he no longer is unsuitable for mainstream audiences. Pac says page is not on his level. Page vs Pac is your first announced match for Double or Nothing.
-The Young Bucks are out next. Nick an Matt look back on their careers and thank the fans for calling them one of the top tag teams of all time. They feel that tag team wrestling has become a lost art, and you don't see tag team wrestling on any programs any more. They plan to give fans the best tag team division in the world. They ask if tag team wrestling can be THE main event. They then introduce Best Friends, Trent Barreta and Chuck Taylor.
-Best Friends say they made the right move to come to AEW.
-Out comes the Lucha Bros. The Lucha Bros then attack the Young Bucks. The Lucha Bros say they are the best tag team in the universe.
-Brandi Rhodes is out to discuss what is happening with the women's division. Yuka Sakazaki and Aja Kong are going to be a part of Double Or Nothing.
-Kylie Rae is out next (One of the Chairshot's Women to watch in 2019, read about that HERE) Kylie thanks AEW for changing wrestling as it is needed, and she can't wait to take the women's division by storm. Brandi then brings out Nyla Rose. Kylie reaches out to shake her hand, but Nyla refuses to shake it and they both get face to face. Then are then separated by security.
-Excalibur brings out SCU. They would like to announce that the official after party of Double Or Nothing will be called SCU All Night. Excalibur than shows a promo video from OWE. Representatives from OWE then make their way out. SCU challenges two of the best wrestlers from OWE for a match at Double or Nothing.
-AEW promised there was one more surprise, and it happens to be Kenny Omega. He says he didn't sign with AEW until this morning.
-Chris Jericho's music hits as he interrupts Omega. Jericho and Omega then scuffle as SCU, Cody Rhodes and security break them up. Omega tries on Jericho's derby hat and says goodbye, goodnight, and bang.
Chairshot Wrestling News Shuffle (2/19/19)
Start your Tuesday off with commentary on DX in the Hall Of Fame, Lacey Evans, heat for Lio Rush, and more!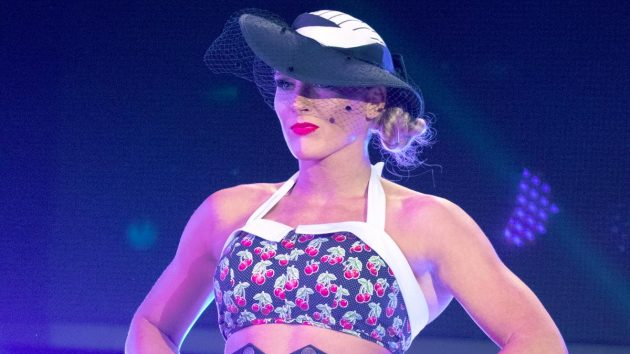 Jason shuffles into Tuesday with the Chairshot Wrestling News Shuffle! Today we take a look at news on DX, Lacey Evans, heat for Lio Rush, and more!

Why Becky Lynch Won The Royal Rumble
Many fans have been questioning why Becky Lynch won the Royal Rumble if the goal was to have Charlotte inserted in to storyline with Ronda Rousey. The current storyline between the three would have made more sense had Charlotte won. Dave Meltzer stated on the latest edition of Wrestling Observer Radio that Vince McMahon was insistent that Becky Lynch win the Royal Rumble.
Are You Ready?
It was announced earlier today that the first members of the WWE Hall Of Fame Class of 2019 will be none other than D-Generation X. Xpac, Shawn Michaels, HHH, The New Age Outlaws and Chyna will all be a part of the induction.
BREAKING: As first reported by @espn, D-Generation X are the first inductees in the WWE Hall of Fame Class of 2019. https://t.co/rIPCM14ewY

— WWE (@WWE) February 18, 2019
Big Plans For Lacey Evans?
Since debuting on the main roster and participating in the Royal Rumble, fans have wondered what creatives plans are for Lacey Evans. According to Dave Meltzer and the latest edition of Wrestling Observer Radio, Lacey Evans is in for a gigantic push, and there are many backstage officials that are very high on her.
Lio Rush Has Heat ?
Sunday nights finish to the Intercontinental title match between Finn Balor and Bobby Lashley has people scratching their heads. Perhaps there is reason to the breakup of Lashley and his hype man Lio Rush. According to PWI Insider Elite, Rush has heat backstage.
"It appears as if Lio Rush is done with Bobby Lashley. I can tell you behind the scenes there were not a lot of people surprised at that and not a lot of people surprised that Lio took the pin."

"There are times Lio has a reputation for rubbing people — including other workers the wrong way. Whether that was being held against him and that was part of the reasoning for him losing or whether it was just a decision to protect Lashley and shift the belt to Finn Balor, I guess we'll have to see based on how Lio is presented in the weeks and months to come."
Jason's Thoughts On Today's News
DX is getting a well deserved Hall Of Fame Induction, but I have mixed feelings on it. This feels like an easy way out for WWE to have Chyna included into the HOF, rather than have her inducted as an individual. Also, I am probably in the minority on this, but there are others more deserving to be in before DX. I personally would have went with the NWO, but I am a mark for the NWO, so that's just me.
Lacey Evans has the look, and her mic skills aren't bad, however, she is green as grass. It will be interesting to see what type of program they come up with for her. A clash with Alexa Bliss perhaps?
Chairshot Wrestling News Shuffle (2/18/19)
Start your Monday off with comments on news regarding Chris Jericho/IMPACT, AEW Ticket Sales, Becky Lynch and more!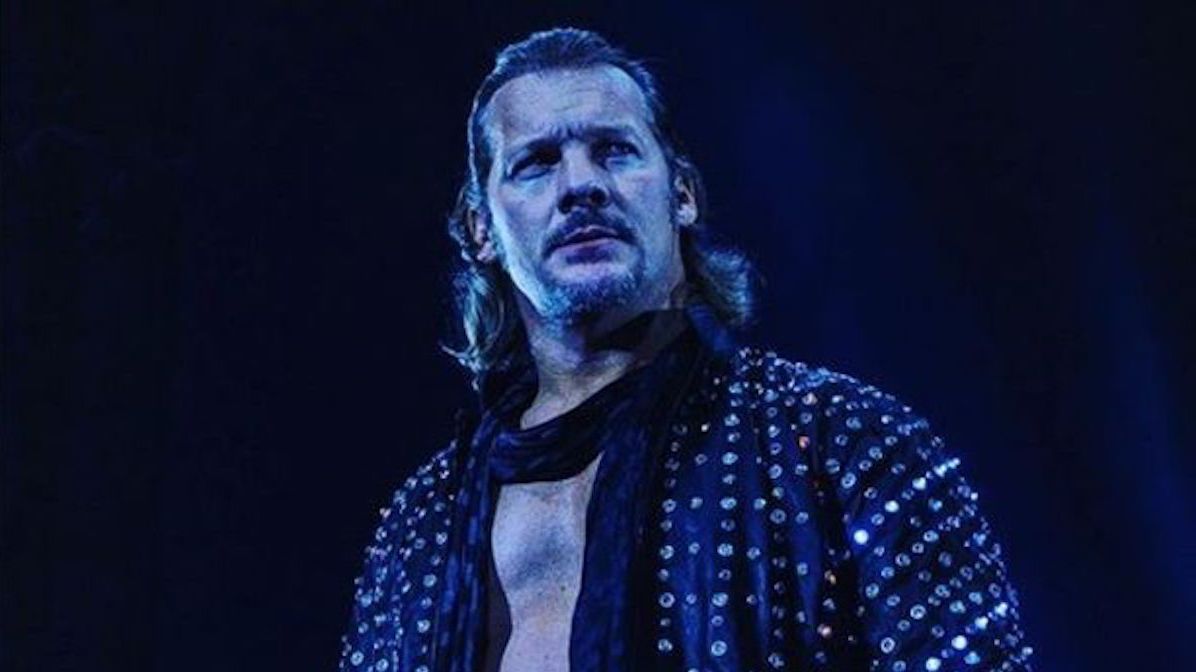 Jason shuffles into Monday with the Chairshot Wrestling News Shuffle! Today we take a look at news on Chris Jericho/IMPACT, AEW Ticket Sales, Becky Lynch, and more!

More On IMPACT Offer To Chris Jericho
Chris Jericho was recently a guest on Wrestling Observer Radio, and during the broadcast he discussed the offer that IMPACT wrestling made to him a few months ago: (credit to Fightful for the transcription below)
"In my mind, from a pure business standpoint, I'm worth as much as Brock Lesnar to WWE as far as what I bring to the table. That's the watermark that I had. For me to go back to Vince, I want that kind of a deal. When I was starting to talk with Tony (Khan) and New Japan and Impact as well– Impact offered me a hell of a deal for a four match series. We're talking mid-seven figures. They have some cash as well."
AEW Double Or Nothing Ticket Sale Notes
Cody Rhodes took to Twitter a few days ago and provided some interesting stats on ticket sales for AEW Double Or Nothing:
• Tickets purchased from all 50 states domestically(plus Puerto Rico / D.C)

• 9 countries. Canada, UK, Mexico, Australia, Costa Rica, Finland, Germany, Panama, Austria

• 1st same day sellout for pro-wrestling in Vegas ever!

Thank you fans for going "all in" on this dream. pic.twitter.com/F5oi8A7uDu

— Cody Rhodes (@CodyRhodes) February 13, 2019
Why The Women Didn't Headline Elimination Chamber
Initially, it was thought that the historic Women's Tag Team Championship match would headline the Elimination Chamber pay per view, however, according to Fightful, Vince McMahon made the change to swap the match out with the men's Elimination Chamber match. McMahon felt the women's match would get the reaction desired to close out the show.
Becky Lynch Re-Injures Knee At Live Event
While it appears to be only in storyline, Becky Lynch appeared to re-injure her knee after attempting to attach Charlotte Flair at a house show Saturday evening.
BREAKING: @MsCharlotteWWE has RE-INJURED #TheMan's knee after the suspended @BeckyLynchWWE jumped the barricade at #WWEAlexandria.https://t.co/UTeaeDgjQL

— WWE (@WWE) February 17, 2019