Cook: The #DIY Reunion Makes Sense If You're Paying Attention
Some people clamored that the DIY reunion made no sense, Steve Cook says Nay Nay. Let's take a look at his feelings on the DIY subject!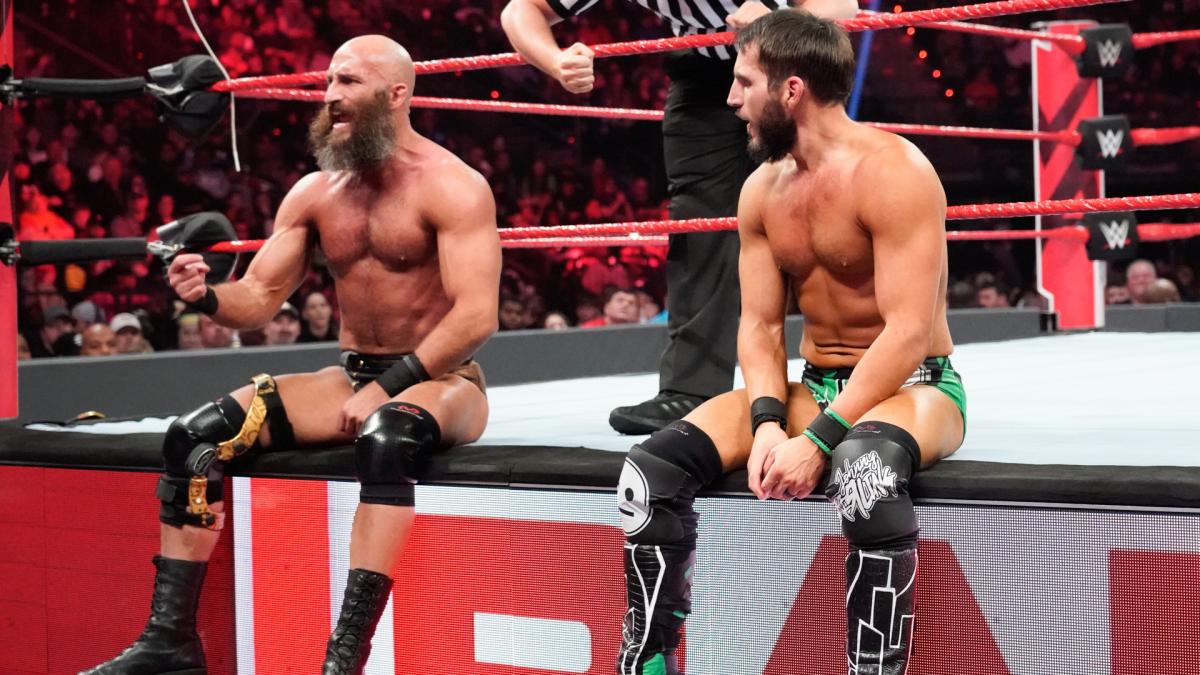 Some people clamored that the DIY reunion made no sense, Steve Cook says Nay Nay. Let's take a look at his feelings on the DIY subject!
I see a lot of people out there confused by one aspect of the appearance of NXT's top talent on Raw & SmackDown Live this week. No, I'm not talking about the people confused by their presence, we've already covered that. The people I'm talking about now are the folks that watch NXT. The ones that know who all these guys are. They've seen Aleister Black's entrance a bunch of times. They've seen most of Ricochet's flips. Probably not all, because that boy does a ton of different flips.
I saw a certain question pop up over & over again the last couple of days. The $64,000 Question: Why were Johnny Gargano & Tommaso Ciampa together as a tag team?
I mean, we're talking about a Freebird & Von Erich teaming up here. It's not talked about much now, but Michael Hayes, Terry Gordy & Buddy Roberts were actually friendly with the Von Erich family when they first arrived in World Class. David even won the six-man title with Michael & Terry when Buddy couldn't work, and let Buddy have his share. Things changed, and a feud erupted that lasted for years and powered World Class to heights nobody would have expected.
SmackDown Creative has heard of that rivalry.
I don't think Ciampa's betrayal had the same effect on NXT business (somebody can let me know if it has), but it's certainly been a hit from a critical perspective. Gargano got the first win in their feud in New Orleans, but he's had a tough time since then. Ciampa got the next two TakeOver victories, and eventually earned the NXT Championship with a win over Aleister Black…due to accidental help from Gargano.
Poor Johnny has been in a downward spiral since, at least emotionally. His former best friend turned evil, then found all the success! Johnny found himself in the spot where he was having great Takeover matches, but losing all the time. You know what happens when you keep doing that? You end up being Dolph Ziggler. Nobody wants to be Dolph Ziggler. Hell, Dolph Ziggler doesn't want to be Dolph Ziggler.
Gargano turned to the dark side. He attacked Aleister Black in a parking lot & kept going after him. He got another Takeover loss on his record, but did win a re-match on NXT in a cage…thanks to Ciampa, who talked Black & Gargano into that cage match to begin with.
How bout that?
I don't know if Gargano is like Randy Orton and hears voices in his head. If he does, I'd wager one of them sounds like Tommaso Ciampa. Ciampa's played his part in urging Johnny down this path. Much like Sami Zayn believed that Becky Lynch needed to see the light & forsake the fans in order to achieve her full potential, Ciampa grew to believe that Gargano could benefit from leaving the NXT Universe behind and following his lead. So he's been sowing the seeds for that, and it's been working. Gargano insists that Ciampa doesn't have an effect on what he's doing. Obviously that isn't the case. Ciampa's success has motivated Gargano for months now. The question is if he'll follow in Ciampa's footsteps, or take the one thing that Ciampa loves most.
Even on their promo on SD Live, Gargano spent an inordinate amount of time looking at Goldie, Ciampa's pet name for the NXT Championship. It sure seemed like he was pointing at Goldie when he said that "this – this is the future".
It was pretty noticeable. It's like I always say: if a man can take his eyes off of Kayla Braxton to look at anything else, he's gotta be pretty serious about whatever it is.
Who's zoomin' who?
Wednesday's NXT episode continued the story, with Ciampa hanging out while Gargano got ready for his North American Championship match. Gargano wound up losing the strap, which prompted this interesting reaction from Ciampa:
Thoughts on that NXT #NorthAmericanTitle Match, @ProjectCiampa? #WWENXT pic.twitter.com/DHQn1Ydsj9

— WWE NXT (@WWENXT) February 21, 2019
I'm not entirely sure where this is going, and that's the way I like it. What I do know is that some of the reporting surrounding the NXT appearances on Raw & SD smell like BS. The assumption that creative ignored NXT storylines to put Gargano & Ciampa in matches against the Revival & the Bar is not something that passes the smell test with me. The team formerly known as #DIY's appearance on Raw & SmackDown Live fits the story perfectly. Ciampa & Gargano both know how effective they are together. They know that together, they can make quite the impact on the main roster right away.
This isn't Doug Basham shaving his head to look like his OVW rival, who changed his name to Danny Basham so he could be Doug's brother.
As for the idea that they turned Ciampa face…well, they did wrestle against heels both nights, and you saw them standing next to Sheamus & Cesaro. Typically, casual fans will treat them as babyfaces in that type of situation unless they're given reason not to. NXT fans are going to cheer them either way. So why swim against the current?
Besides, the WWE Universe will find a reason to hate them soon enough. They turn against everybody.
I understand the skepticism. I'm not even telling you that Ciampa & Gargano will be successful on the main roster together or separate. It's too soon to tell. What I can tell you is that their story isn't being sunk by their sudden ascension to fame & glory as a tag team on the main roster.
It's just another chapter of what will probably be a never-ending story. Some people are destined to do this forever.
King's WrestleMania Rewind: Stone Cold VS. Scott Hall (WrestleMania X8)
Chris King is back with another WrestleMania Rewind, looking at the NWO's Scott Hall battling Stone Cold Steve Austin at WWE WrestleMania X8 from Toronto!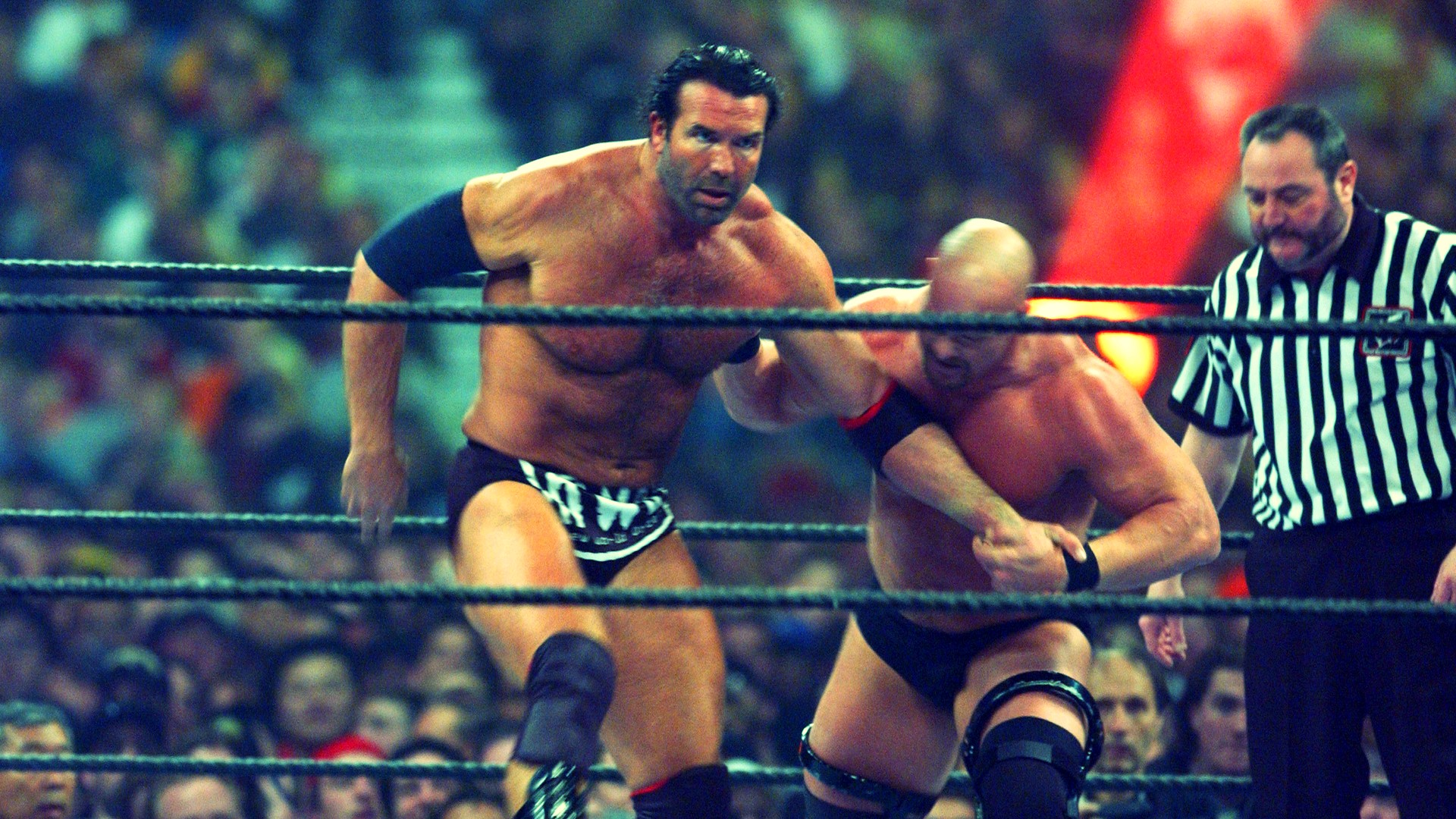 Chris King is back with another WrestleMania Rewind, looking at the NWO's Scott Hall battling Stone Cold Steve Austin at WWE WrestleMania X8 from Toronto!
Chris King is back this week with another edition of WrestleMania Rewind, where he is rewatching all the past Mania matches and feuds. This week you're in for a treat as we look back at 'Stone Cold' Steve Austin vs. Scott Hall at WrestleMania X8.
In late 2001, Vince McMahon bought out his competition WCW and acquired the rights to a plethora of talent including Booker T, Eddie Guerrero, Chris Benoit, and the iconic trio known as NWO. Hulk Hogan; Kevin Nash, and Scott Hall were hell raisers, and what better way to make a name for yourself than take out the two top superstars in the WWE The Rock, and Stone Cold?
The NWO cost Austin his chance at becoming the Undisputed Champion at No Way Out during his match with Chris Jericho. Adding insult to injury, the NWO spray-painted 'The Texas Rattlesnake' with their brand logo just like they did in WCW. As you can imagine, Austin was pissed and out for revenge against the group and primarily Scott Hall.
Hall would challenge Stone Cold to a match at WrestleMania 18. Both superstars beat the living hell out of each other leading up to this highly-anticipated match for who runs the WWE.
The glass broke and Stone Cold made his iconic entrance, and black and white NWO covered Halls' entrance alongside Kevin Nash. With the odds stacked against 'The Toughest S.O.B' could Austin or NWO prove their dominance? Sadly the NWO  broke up that very night when Hulk Hogan came to the aid of his adversary The Rock after their 'iconic' dream match. Stone Cold would ensure the victory with the Stunner. Hall would perform an Oscar-worthy sell over the finisher.
What a time to be a wrestling fan in the 2000s when nothing was impossible for WWE. Who would've thought WCW would go out of business and Hogan would make his long-awaited return to WWE?
King's WrestleMania Rewind: Seth Rollins vs. Kevin Owens (WWE WrestleMania 36)
Chris King takes a look at the most underrated WWE WrestleMania matches, and starts off with Seth Rollins battling Kevin Owens at WrestleMania 36!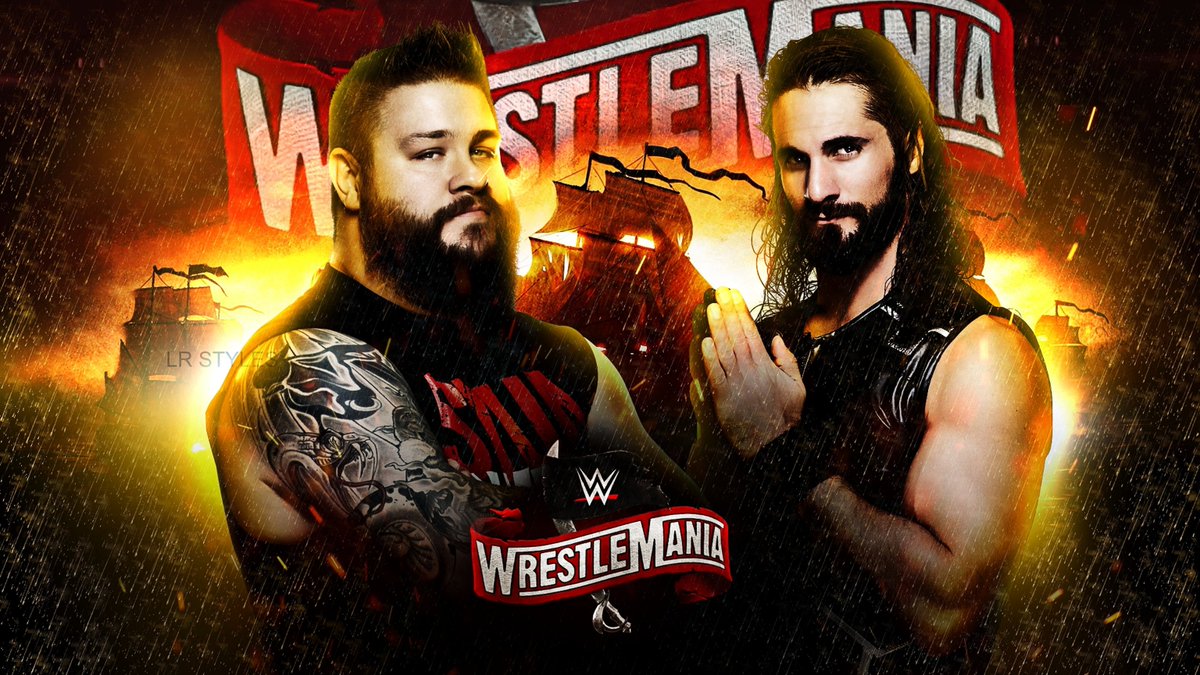 Chris King takes a look at the most underrated WWE WrestleMania matches, and starts off with Seth Rollins battling Kevin Owens in the WWE Performance Center at WrestleMania 36!
Chris King is starting a new series heading into WrestleMania season dubbed WrestleMania Rewind. Each week he'll be going back and sharing his insight over underrated matches at the Show of Shows. First up, is Kevin Owens vs. "The Monday Night Messiah" Seth Rollins at WrestleMania 36.
At the 2019 edition of Survivor Series, Rollins sacrificed himself during the men's traditional match allowing SmackDown to ultimately gain the victory. The following night the self-proclaimed Messiah, berated the whole roster but KO was not having any part of it. Owens quickly became a huge barrier in Rollins' cause for the greater good. The Authors of Pain attacked Owens with Rollins' character in question.
Owens finally had enough of his rival's mind games and torment and challenged Rollins to a match on the Grandest Stage Of Them All. Rollins mockingly accepted his challenge and the match was made official for night one of WrestleMania. Owens came out of the gate beating the holy hell out of the Monday Night Messiah trying to achieve his long-awaited moment at Mania but, Rollins tried to steal a disqualification victory by using the ring bell.
Owens hellbent on revenge provoked Rollins into turning their encounter into a no-disqualification contest where the fight could be taken all over the empty arena. The highlight of the match, was when KO used the WrestleMania sign to deliver a thunderous senton bomb through the announce table. Owens would secure the victory with a Stunner in an incredible match. Despite having no crowd during the pandemic era, both KO and Rollins put on an intense performance under the brightest lights.
In my personal opinion, this was a great feud that helped both superstars in their transformation as compelling characters for years to come.