Good, Bad, and Ugly: WWE NXT (2/6/19)
Was there any bad or ugly about this show, or is NXT perfect?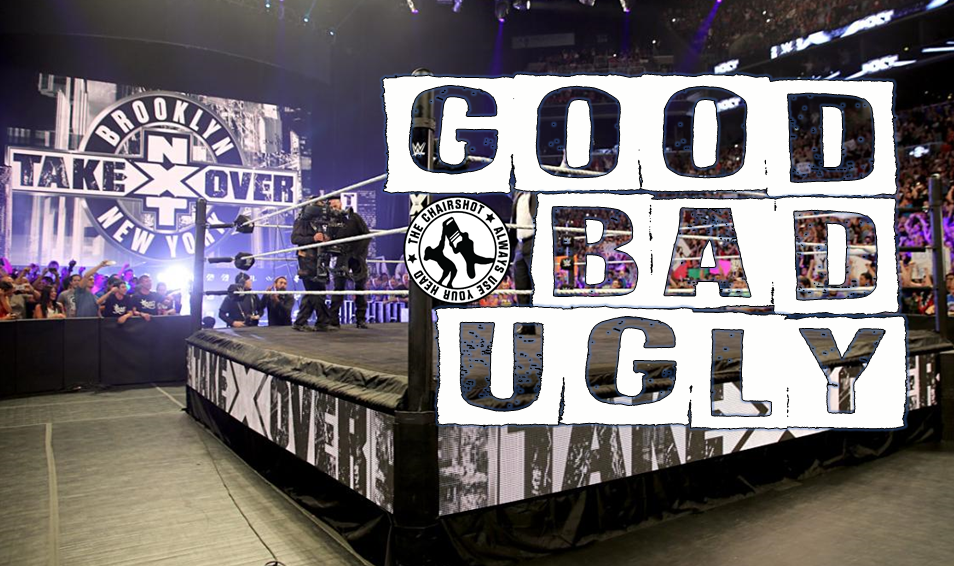 The preferred brand tends to always venture on the side of Good. Was this week the more of the same?
NXT aka Big Money is in the house tonight!  The actual standard on many levels is also on the Road to WrestleMania and needs to continue to pop off and keep everyone on their feet.  We have our weekly episode coming off last week which yielded 2 matches.  Hopefully there will be more this time around. 
The GOOD
NXT North American Champion Johnny Gargano – Opening Scene
With a talent like Johnny Wrestling you can expect much bigger plans ahead.  He is a safe bet, and brings a different look and feel to the show.  He is being a star and holding a torch in his hand.  Old friend and bitter rival The NXT Champ Tommaso Ciampa joined in the praise of Johnny Gargano.  Could there be a DIY renewal?  Gargano says no!  Gargano is now a 1 man show.  And what better way to show off than have Velveteen Dream get involved.  These are Superstars of the highest caliber interacting.  The Dream has some Gold on his mind and can pick whoever he wants.  He chooses The North American Champion Johnny Wrestling, which couldn't be a better choice.  This will be a blockbuster!
Forgotten Sons (Jaxson Ryker) vs. Mansoor
Mansoor shouldn't stand a chance here, especially with the way they have reintroduced The Forgotten Sons.  Ryker is big and physical and carries himself well around the ring.  He controlled this match.  Ryker crushed him and rightfully so, Ryker Wins!  He of course attacked after the match as he just can't seem to get enough.  Good, quick match to further push the Forgotten Sons. 
Drew Gulak vs. Eric Bugenhagen
What a contrast here.  This match was sports entertainment personified.  We have a wizard like Gulak and a showcase of it factor the debut of a rock star.  That's what we had also, Gulak suplexing, twisting and trying to win, which he ultimately did with a "Gulock."  Bugenhagen simply partied and rocked out but was no match for Gulak.  It was fun, entertaining and different for sure.  Gulak wasn't satisfied and felt disrespected by the subpar talent.  So after running his mouth and issuing and open challenge, which The King of Bros Matt Riddle gratefully accepted? 
Drew Gulak vs. Matt Riddle
This is a Great Move all around by NXT.  A real strong opponent and test for both competitors although this is certainly going to be used primarily as a push for Riddle.  This was traditional, grappling and chain wrestling.  Textbook technicians sparring with each other.  This was a close match, both guys taking control from one another.  This got extremely physical.  Gulak literally was grinding Riddle into the mat.  If this is a preview of a long feud it is going to be amazing.  Riddle really did well here which was the point.  Gulak is a sure bet.  Riddle had it won with a sick powerbomb into a knee but it was the "Bromission" that put the submission expert away.  Riddle Wins by Submission!  The showdown ended with a respectful handshake in the middle of the ring. 
The Sky Pirates (Io Shirai and Kairi Sane) & Bianca Belair vs. Shayna Baszler, Jessamyn Duke, & Marina Shafir
This should be fantastic.  After a subpar "divas" style match (Mella and Deville were exceptions) from this past SmackDown showcasing the bulk of the roster, this should renew our faith in the "Women's Revolution."  Everything is expected to click and for this to be on weekly television it's a treat.  Shayna Baszler is pure money!  She just carries herself with total confidence. Belair impressed early with her usual power antics.  Kairi Sane got overpowered and took the brunt of the beating in her opponent's corner, but rebounded and put on her own assault.  Baszler came in though and completely took over.  Duke and Shafir added to the fun and kept Sane down.  Baszler at one point tried to rip Sane's leg right off.  Io Shirai got the tag and came in hot taking out all adversaries.  Shirai was on fire, flying around the ring.  Again Sane and Baszler battled but was quickly neutralized.  Everyone went crazy all going at it, flying everywhere.  It was pure chaos.  Shirai ended up with Baszler hitting a tight "moonsault" pinning the Champion Shayna Bazler, and getting the victory for her team. 
BAD
UGLY
FINAL- GOOD!  Can't make it up, this was a very strong episode of NXT.  Such a fun action packed show and tremendous talent.  The Gulak/Riddle showdown was fantastic and above par even for NXT.  This was just a special show this week.  Full of big names and a lot of Good stuff!
Another week in the books, and overall WWE/NXT had a Win!  Raw and SmackDown certainly will rebound and with Elimination Chamber coming up they will have their chances to play out all roles coming up on the Road to WrestleMania.
Greg DeMarco's Three Stars Of The Night: WWE Raw (4/22/19)
In a good edition of Raw, who stood out at the top Three Stars?
The first WWE Raw after 2019 WWE Superstar Shake-Up saw a #1 contender established for Seth Rollins. But who stood out to Greg DeMarco?
Judging by Twitter, the world seems to agree with Big Daddy DeMarco that this was a good edition of Raw. We may not have Bobby Fernandes at our disposal right now, but I dare say he'd also find it Good. That said, there are talents who rose above the rest. Who were they? Let's have a look!
The Third Star: Cedric Alexander and Cesaro
Two new members of the Raw roster went to battle here. One was revealed last week (Cedric Alexander), and the other was revealed earlier today in some additional roster swapping (Cesaro). I loved seeing Cedric hold his own against a much larger opponent. That is something he hasn't had to do in recent years, but he didn't miss a beat. Cedric the underdog (a role Ricochet seems to be inheriting as well) can work. As for Cesaro? He delivered in a big way here, looking great in the process. The right guy won, but both looked great coming out of this match.
---
Elisa looks great in her Chairshot gear.
You can, too!
Be like Elisa and get yours at:
https://www.prowrestlingtees.com/related/thechairshot.html
---
The Second Star: Lacey Evans
I gotta call a spade a spade: this wasn't a good night for Becky Lynch. Yes, Alicia Fox has her faults, but those miscues seemed to be equal parts Becky and equal parts Alicia. Enter Lacey Evans to save the segment! Lacey knows her character…Lacey IS her character. She might be the strongest character in WWE today, and she deserves every opportunity coming her way. At this point I am rooting for Becky to lose to Lacey, because seeing The Lady of WWE holding the Raw Women's Championship just feels right.
Honorable Mention: Sami Zayn, Robert Roode, AJ Styles, Baron Corbin, Samoa Joe, Rey Mysterio, The Miz, Drew McIntyre
---
Must read: Tiffany's Takes for WWE Raw (4/22/19)
---
The First Star: Bray Wyatt
We've been waiting for Bray Wyatt to make his return, and when we are made to wait too long things don't usually pan out. I am happy to return: this panned out! Bray Wyatt has taken hold of his character's new direction, and delivered a segment that quickly became the #1 trend, and has people wanting more. That is the goal, and Bray nailed the goal in his first segment back. Yowey-wowey I can't wait to see what's next!
---
Who are your Three Stars of WWE Raw?
Comment on social media @ChairshotGreg, @theCHAIRSHOTcom,
and use the hashtag #UseYourHead!
---
In hockey, a game's "Three Stars Of The Night" represent the top three performers of the night. For more clarification, I defer to this Pittsburgh Gazette explanation:
"The tradition dates to the 1936-37 season, when Imperial Oil became the principal sponsor of Hockey Night in Canada radio broadcasts and was seeking a way to promote one of its products, Three Star gasoline. The idea of doing so by selecting the top three performers in a particular game purportedly came from a Canadian advertising agency.
Many clubs do recognize the player with the most three-star selections with an award or trophy, usually in conjunction with a corporate sponsorship, at the end of the season (or sometimes, each month). All six Canadian franchises, for example, have an affiliation with a well-known brewery.
The NHL keeps track of its own Three Stars Of The Night selections, but that is done on a league-wide basis. The league employs a system that awards 30 points to a first star, 20 to a second star and 10 to a third – a running total can be found on the league's website – but it does not present an award based on them."
In hockey tradition, the first star represents the best of the three, but all three are considered to be receiving a high honor.
Rob: Looking At The AEW TV Follies
Rob takes a look at the near comedic nature of the AEW television deal and the internet's treatment of it.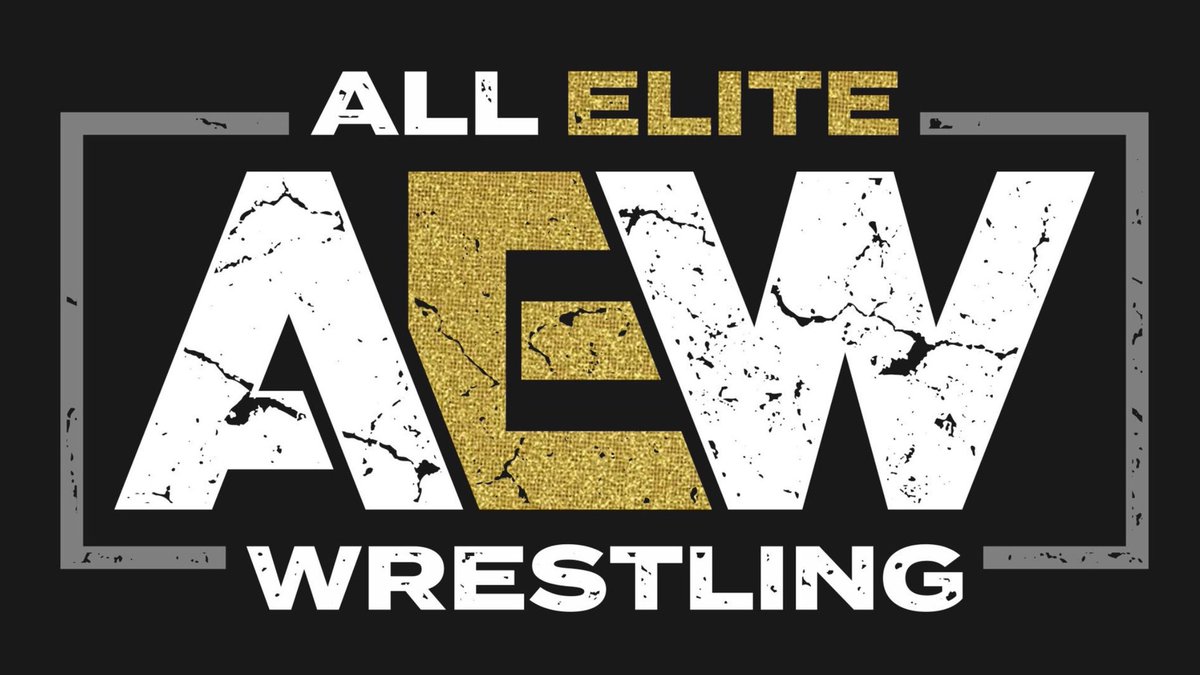 Rob takes a look at the near comedic nature of the AEW television deal and the internet's treatment of it.
This past Thursday brought out a lot of chatter on Twitter about AEW and their very unclear prospects at landing a TV deal.  We've been hearing for some time now that they have multiple bidders offering good money and that it's a matter of picking which one.  We've also heard that Warner Media appeared to have decided to go in with them and that an announcement of some kind should be coming soon.  But now a new rumor surfaced, that they might have to pay for the TV themselves.
Checked back in with an AEW/Turner negotiations source. Person still believes any hefty rights fee is "highly unlikely." A "time-buy" could also just be worked out via adjusted ad rev split. Lots of ways to account for TV money, as we know. (Complex) negotiations continue.

— Tony Maglio (@TonyMaglio) April 19, 2019
Which brought on the jokes from a lot of different people and in turn brought out the 'you guys are a bunch of WWE stans, why do you want AEW to fail?' responses from some supporters of AEW.  So yes, Thursday night on Wrestling Twitter became the clusterf@# that most nights tend to be.  Now before I go any further, let me put out a little disclaimer here.
I am not anti-AEW.  I got no quarrel with any of the people there.  I'm not a fan of some of them as performers but it's nothing personal.  At least from what I've seen Cody in particular has been nothing but gracious towards his former employers and co-workers, and has shot down many an attempt by fans to goad him into bashing WWE and/or Vince McMahon. I don't know him personally but he seems like a good dude all around, and I respect the hell out of him for not just leaving WWE but leaving with a plan to accomplish what he did not there and not going on and on about his push or lack thereof.  I do however take issue with the constant bombardment on my Twitter feed from overzealous fans predicting that AEW is going to take down the WWE, the constant rumors about this WWE wrestler or that one being unhappy why they could/should go to AEW, and with Dave Meltzer's state run media treatment towards them.  Dave has always loved those guys but since the run up to All In he's become co-opted by The Elite and has spun everything they do as successful and a big deal.  He's already declared that they are the number two company even though they haven't run a show yet.
So yeah, when something pops up that runs contrary to all the bragging and boasting that the worst AEW fans have been doing….yeah, there are gonna be some jokes fired off.  That doesn't mean we want it to fail, ok?  To be honest most of the people I've talked to are curious but not necessarily interested in it at all, and would be perfectly fine leaving it to exist and not saying a word one way or the other.  As for myself, I'm more interested in the operational side than whatever kind of content they're ultimately going to be producing.  Quite frankly I'm not that pressed to see more wrestling than what I already watch, and that's not where their success is going to come from anywhere.  The thing that rarely gets talked about re: WWE is that how they've run their office vs all of their former and current would be competitors has been the real difference maker and not the quality of their wrestling.  There are plenty of guys and gals who can get in a ring and put on a good match but there aren't as many people who can competently run a wrestling company.  But anyhow…..
Does this thing have any credibility? We don't know of course, but consider that virtually every other wrestling company outside of WWE is in a less than prime spot as far as television.  Even if the Turner folks don't hate wrestling like they did 20 years ago there hasn't been much demand shown for anything that's not WWE, which has 35 years of branding and trust built up working to it's advantage.  AEW or any other start up company is walking into a network environment that, while it may be friendlier than before, still isn't looking to do any favors to a wrestling company that may not even out rate some of the reruns that they carry.  While them having to pay or maybe just not getting any rights fees may not be what happens, I'm willing to bet they don't get some huge amount of money.  Why?  Take off your fan hat and look at things objectively.  What kind of audience they'll bring in is purely speculation at this point – just how many people fit into the pool that might be interested but will actually tune in to watch?  That's the real question, and we don't know yet.  So far they've only announced special events, one offs that are easier to sell because they're rare.  But when it's the middle of July and you're running the third week in a row of matches between the same people to further an angle, are there enough people willing to do that for a company they're not already invested in?  That's the key, in my opinion.  Can you get enough people in the tent who will stay with you through that?
---
Elisa looks great in her Chairshot gear.
You can, too!
Be like Elisa and get yours at:
https://www.prowrestlingtees.com/related/thechairshot.html
---
We'll see what happens.  Network upfronts are coming soon and then all will be revealed.  The TV deal, should they get one, is an important building block in any success they have.  TV rights don't just get you exposure they often pay the bills.  The NFL has been dining out on TV rights fees so much that attendance at games is an afterthought now.  A good timeslot where they have a chance to draw a good number will be the difference between them doing well or going down the tubes in short order.  But this whole thing is also a referendum on Dave Meltzer, as he has been doing a full Baghdad Bob routine and insisting that they have multiple big money offers and it's just a matter of choosing which one.  Dave sounds like a full on shill at this point and has been straight up cheerleading them the whole time.  And look it's fine to be a fan/shill for someone, but you just got to admit it and not play objective reporter.  Dave is All In (pun intended) on AEW, to the point where he's venturing into crazy talk land to boost them up.  We'll find out soon enough just how this thing plays out, and then we can go back from pretending to be TV experts to pretending we know how to book wrestling shows.