(NOAH) WEEKLY NEWSLETTER VOL.23 ~ 16TH FEBRUARY 2019
In an odd twist of fate, Marufuji is placed in a familiar, yet flipped position going into his GHC title challenge next month. Hisame let's us know how the NOAH build is going!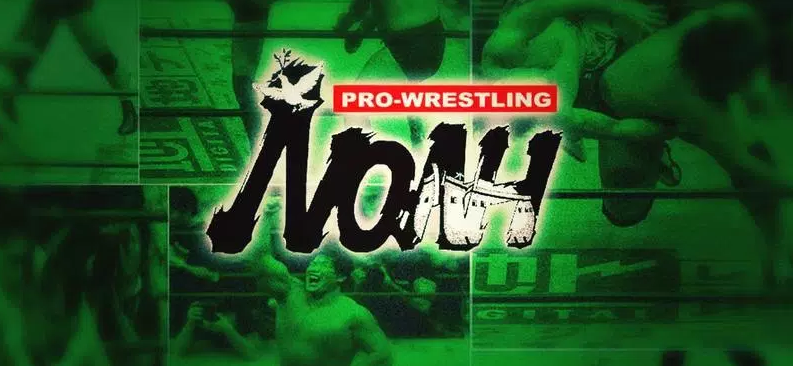 In an odd twist of fate, Marufuji is placed in a familiar, yet flipped position going into his GHC title challenge next month. Hisame let's us know how the NOAH build is going!
CURRENT TOUR RECAP
"Navigation for The Progress"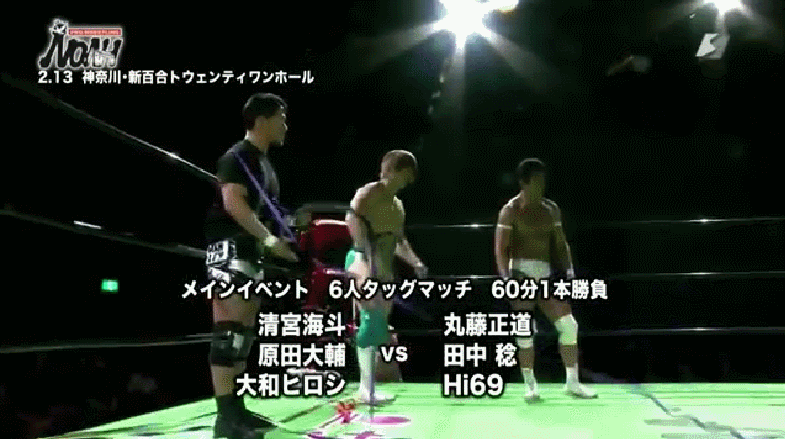 Kaito Kiyomiya and Naomichi Marufuji continued their feud over the GHC Heavyweight title. Kiyomiya managed to knock Marufuji out of the ring with a dropkick, but was left wondering as to whether Marufuji played it up deliberately. He also turned his back on him when Kiyomiya was in the ring and was announced.
Marufuji, now that he can't do aerial attacks (and finally realizing that his body is older than he thought), has turned to more vicious tactics, and decided to work on Kiyomiya's left arm. In Kiyomiya's post match promo, he told him that he was going to take him apart bit by bit, and next it would be his legs.
Kiyomiya has vowed that he will find "the Genius' weakness" before "my body breaks down". 
It has been pointed out to Marufuji that he is in the same position that Mitsuharu Misawa was when he himself was GHC Heavyweight Champion; the senior is challenging the junior.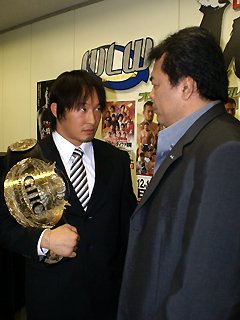 Atsushi Kotoge became injured at NOAH's show in Fukushima on the 11th February, which has put a spanner in the works of the GHC Heavyweight Tag title match with Eddie Edwards, taking on 50 Funky Powers.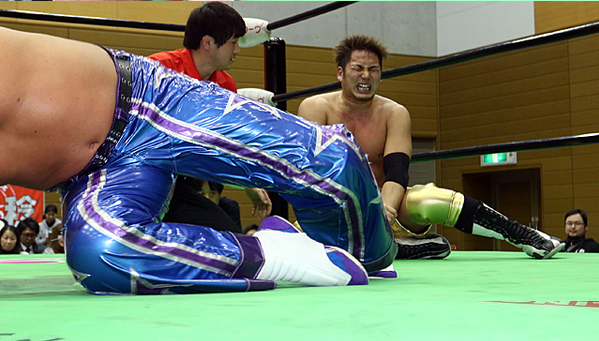 Kotoge had gone for the "Revolutionary Cloak Splash" from the top rope, but managed to damage his arm on landing. Fans noticed that he was in a lot of pain, and he was checked out in the ring. NOAH removed him from the subsequent show, and later announced that he had dislocated his elbow and suffered a further fracture to the arm.
Kotoge himself said that he had felt a shooting pain in his arm, and he couldn't move it at all.
With Kotoge's injury and subsequent card change, "The Mid Generation" (Go Shiozaki and Katsuhiko Nakajima),took on the champions. They obliterated them with Nakajima choking out Quiet Storm with a sleeper, and then laughing about it afterwards.
Although NOAH have not yet announced what will become of the title challenge, and whether Eddie Edwards will team with someone else or postpone his appearance until Kotoge is better (this may not be until the late summer, and Kotoge will most likely miss Global League 2019), but it may be likely that "The Mid Generation" will receive a title shot.
Katsuhiko Nakajima later posted ….

Three of the Dark Agents (Takashi Sugiura, Masao Inoue and Akitoshi Saito) have reunited to take down The Hooligans, however, they have not been very successful in their efforts with The Hooligans defeating them twice so far. Takashi Sugiura has already started making jokes about Masao Inoue, lumping him together with having experience akin to the rookies in the group, Kinya Okada and Yoshiki Inamura. Should Sugiura be unfortunate enough to join The Hooligans, his job will be as their lackey; KAZMA SAKAMOTO says he will have to carry Cody's bags, lick his boots, clean their toilets, do Nagai's laundry and wash Maybach Taniguchi's back.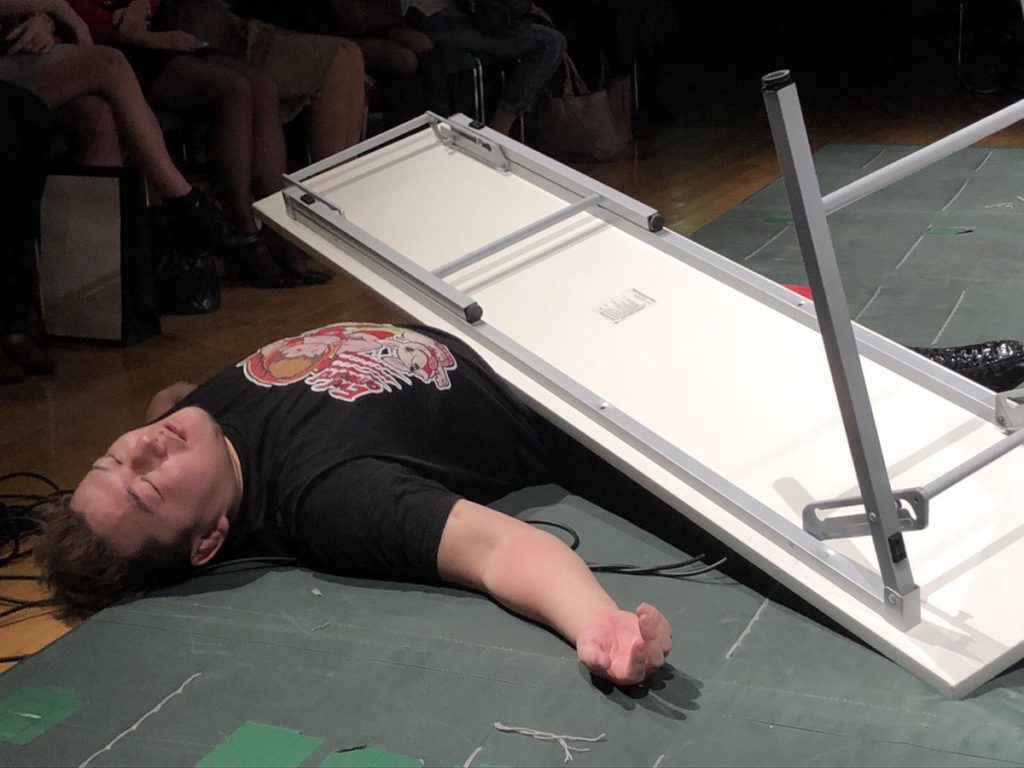 YO-HEY was said to be looking a lot happier at "the wife" (HAYATA) returning "home", and while really the only thing that has happened on this tour between himself and HAYATA and the former friends in RATELS, is Daisuke Harada and Tadasuke appearing in the ring and demanding to know what HAYATA thought he was doing.
Their new teammate, Yoshinari Ogawa (backed by YO-HEY & HAYATA, as Kotaro Suzuki is currently absent), continued the fight with The Backbreakers (Hajime Ohara and Hitoshi Kumano) over the current GHC Junior Heavyweight Tag titles. Ogawa (in a supreme Golden Era move) threw a table at Hitoshi Kumano, and the team of The Backbreakers and Yoshiki Inamura were wiped out completely, with Ogawa posing with the belts at the end.
Yoshiki Inamura continued his "Seven Match Series", this time against Masa Kitamiya.
NOAH have so far done very well this tour with both of their two opening dates being sold out.
NEWS

"COME AT ME YOU BASTARDS" (Kenoh's column in "Weekly Pro")
Kenoh visited the new NOAH offices and spoke of a variety of different things ranging from how nice the NOAH staff look now (even Mr. Okada looks smart now, despite "those fucking glasses"), the new company and how they should ask him for advice, the validation of his own opinion on "Leaving Misawa", and Marufuji vs Kiyomiya.
Continuing his concerned older brother theme when it comes to Kiyomiya, and his hope that Marufuji will beat Kiyomiya for the belt for two reasons; the first being Kenoh wants to challenge, and the second that he seems to intimate that the longer Kiyomiya has it, the worse damage it is doing him, and the more Kenoh of all people seems to worry.
Kenoh's other idea is that he will second Marufuji on the night (so to be first in line to challenge him), but I doubt that Marufuji is going to allow him to do that.
FAREWELL HAKATA STALENE
NOAH will return to the venue for the last time ever on March 17th, as the building is going to be torn down. Although the full card hasn't been announced, Naomichi Marufuji will take on Yoshinari Ogawa (this will be their first singles match in 14 years) and Go Shiozaki and Takashi Sugiura will put on a "Golden Era Match" (as they always do when they collide in big matches).
CURRENT CHAMPIONS
TOUR TIDBITS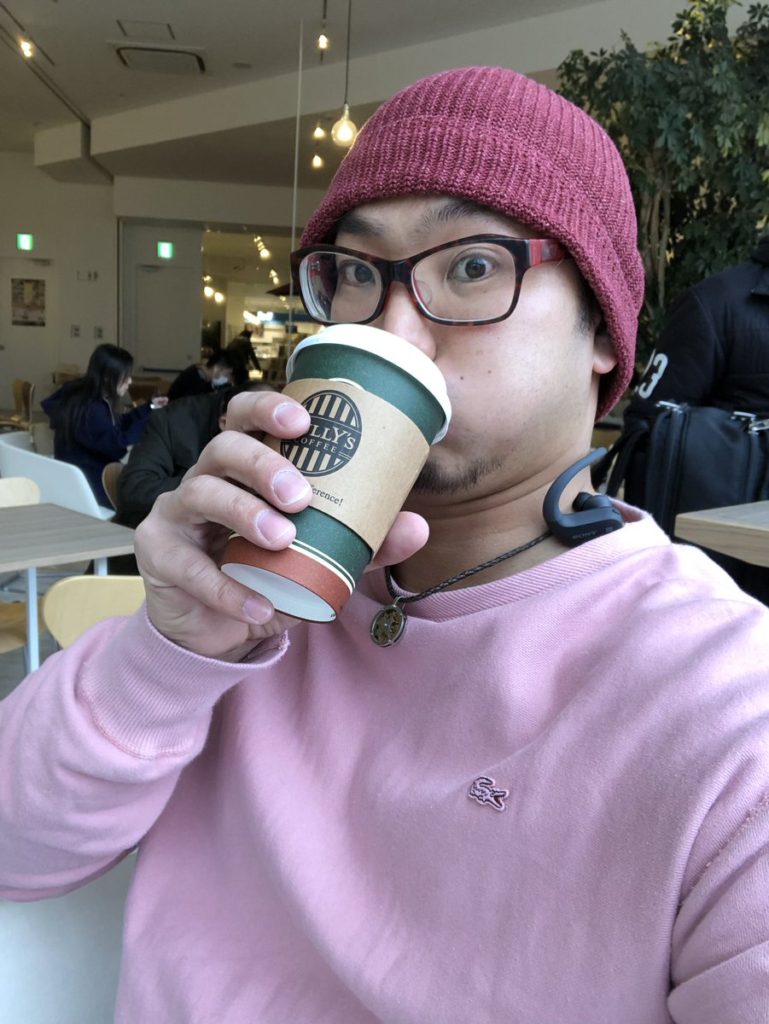 ~ Katsuhiko Nakajima decided to wind up Kenoh by sticking his leg in his fist when Kenoh entered the ring and knelt to do his ring introduction.
~ Yoshinari Ogawa denied ever being part of Special 4.
~ NOAH returned to Shinyousei Twenty-One Hall, which has the infamous staircase named "The Demon Staircase of Hell" due to the fact that it is two flights, and means that due to there being no underground parking at the venue for the truck, the equipment has to be carried up and down it, across a courtyard and through the lobby.
~ Minoru Tanaka says his first wish has been granted (i.e. for a title match at Yokohama), but his second one is still outstanding, he won't say what it is though.
~ Both Daisuke Harada and Tadasuke have hinted at possible moves to the heavyweight division. Tadasuke when he fought Kenoh and Masa Kitamiya and said something "sparked" in him, and Daisuke Harada pointing to the GHC Heavyweight and declaring it was his "final goal".
~ Mohammed Yone got beaten up in front of a group of old ladies (one was his mother) by Katsuhiko Nakajima.
~ Hitoshi Yamato did his usual singing entry, and incorporated the lyrics that Naomichi Marufuji couldn't have dried seaweed. Marufuji had a priceless look on his face. 
~ Cody Hall took a picture of Atsushi Kotoge who was sitting drinking coffee near a window; Kotoge came out as a big pink blob.
KING SHAMELESS CORNER
Takashi Sugiura has posted pictures of either what is coming out of his dog, or what his dog has left behind. On a pleasanter note, he was given gifts by fans after a small gathering at "Muscle Grill", and said that as he was carrying a big plushie, he probably looked like a "Weird old man" getting on the train.

BROADCASTS
NOAH's Korakuen Hall show of the 24th February will be broadcast on Samurai at 10pm (JST) on Samurai TV.

BOOK CORNER
The ongoing translation of Naomichi Marufuji's "Heir To The Ark" can be found here
LINKS
HAYATA (Costume Research)
"Come to Noah" ~ interview with Naomichi Marufuji
The Green Guide to Muscle Grill
Takashi Sugiura mini interview ahead of the match with The Hooligans
Battlemen Recap (Noah, Wednesday February 13th 2019)
Noah's Arkive Podcast (ITunes)
NOAH FROM THE VAULT (articles translated by Purodino)
YO-HEY "My turning point"