Outsider's Edge: Saying Goodbye to Social Suplex
The Edge makes a permanent move to The Chairshot!
Rance, Kyle, and Karl talk Dean Ambrose, Hideo Itami, and Ronda Rousey vs. Becky Lynch vs. Charlotte Flair on the latest Outsider's Edge!
It's the end of an era.  Welcome to the farewell episode of The Outsider's Edge on Social Suplex.  Rance, Kyle, and Karl would like to thank Social Suplex, Jeremy Donovan in particular, for every opportunity he's provided and a wonderful home for the show for almost 2 years.  As The Edge moves solely to The Chairshot, the guys wanted to end the era with a classic Edge episode.  In this episode, Rance and Kyle talk about the rumors of possible WWE wrestlers leaving, specifically Dean Ambrose and Hideo Itami, ponder the possibility of a Ronda Rousey, Becky Lynch, and Charlotte triple threat match at WrestleMania, and discuss the beginnings of All Elite Wrestling.
Join The Chairshot Patreon – #UseYourHead
Get a free first month of over 3000 hours of independent wrestling from across the globe on Powerslam.TV, with the promo code "CHAIRSHOT".
TheChairshot.com – Always Use Your Head
Follow Karl on Twitter @OutsiderKervin
Follow Rance on Twitter @ItsReyCash
Follow Kyle on Twitter @DrSmores
Follow The Outsider's Edge on Twitter @OutsidersEdgeSS
POD is WAR: Stone Cold Queef Austin
The Chairshot, brings you THE podcast that will absolutely have you questioning everything you thought you knew about professional wrestling, POD is WAR #PiW. Join Christopher Platt @therealcplatt and Andrew Balaz @IWCWarChief as they battle it out for intelectual superiority in sports and entertainment! On this weeks episode…
     – WWE Extreme Rules
     – Brock Cashes In
     – Heyman / Bischoff
     – NJPW G1
     – RAW Reunion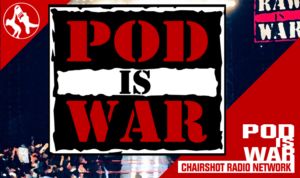 For the latest, greatest and up to datest in breaking news, opinions, and podcasts ALWAYS #UseYourHead and visit TheCharishot.com
DWI Podcast #205 Frankie DeFalco Show – Red White & Bruised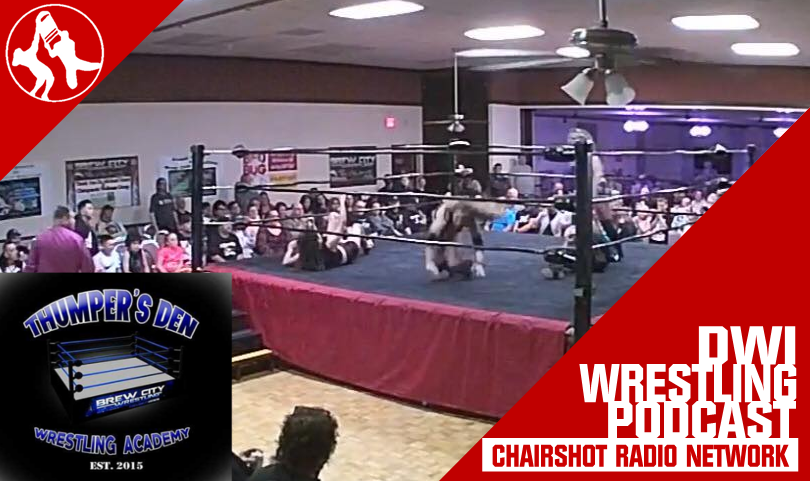 The Stars will be shining bright at Red White & Bruised this Friday, July 19th at the Elks Lodge 400 in Waukesha, WI!
The Godfather of Brew City Wrestling, Frankie DeFalco, is here to give us a rundown of all the fandemonium action taking place. Don't miss your opportunity to see former WWE superstar, Swoggle, team with Brandon Blaze & Nic Colucci to take on Doc Simmons & RoH's #1 contenders for the Tag Team Titles, The Bouncers!
Visit www.brewcitywrestling1.com for tickets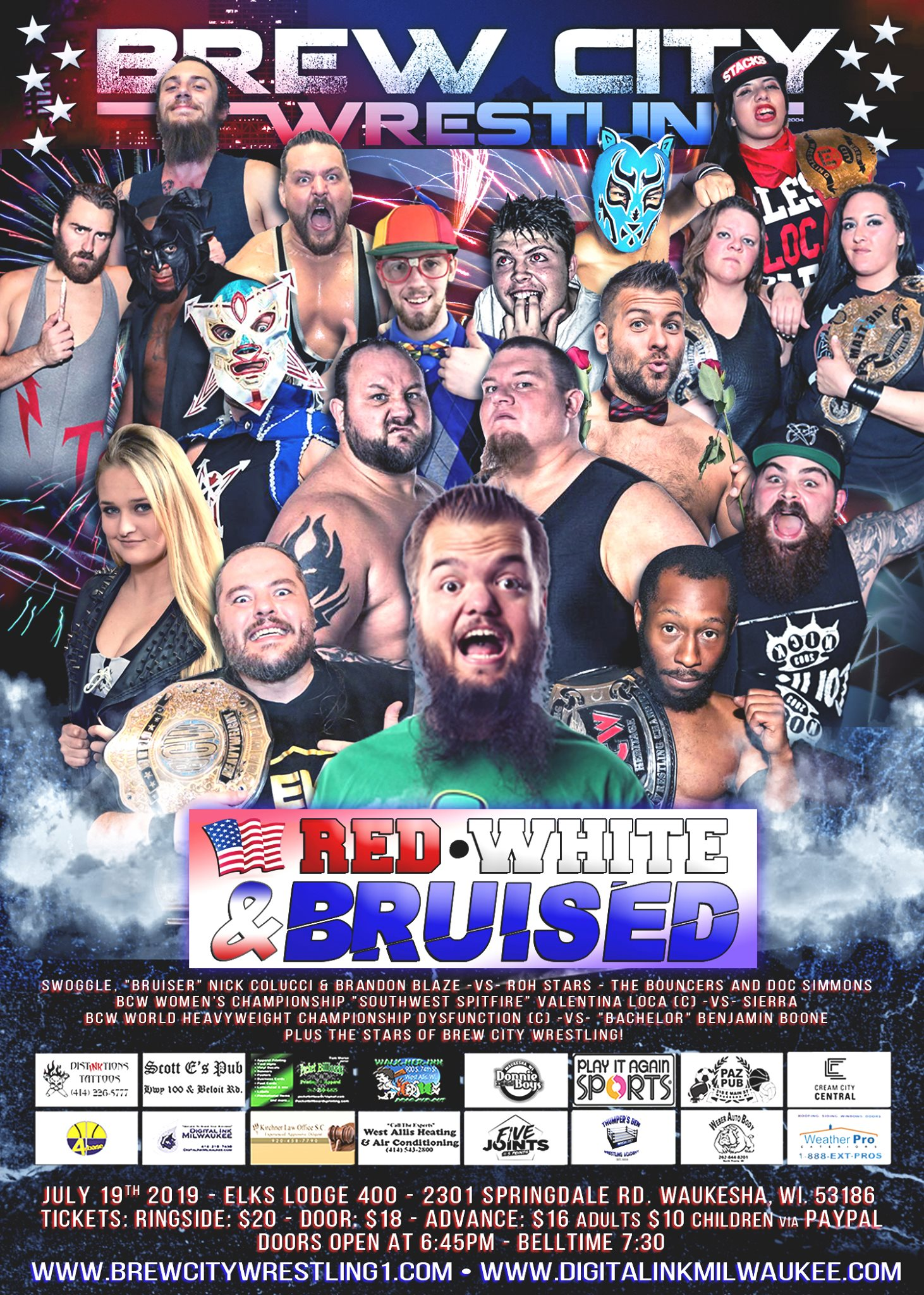 Twitter:
@podcastdwi
@Gr8estTeamNever
@PCTunney
@itsmedpp
@TheCHAIRSHOTcom
@ChairshotRadio
Facebook.com/dwipodcast
Visit TheChairshot.com, your home for hard-hitting opinion, analysis, news, and reviews. The Chairshot Dot Com: Always Use Your Head