What Do You Want From All Elite Wrestling?
What do you want from AEW? Do you even know?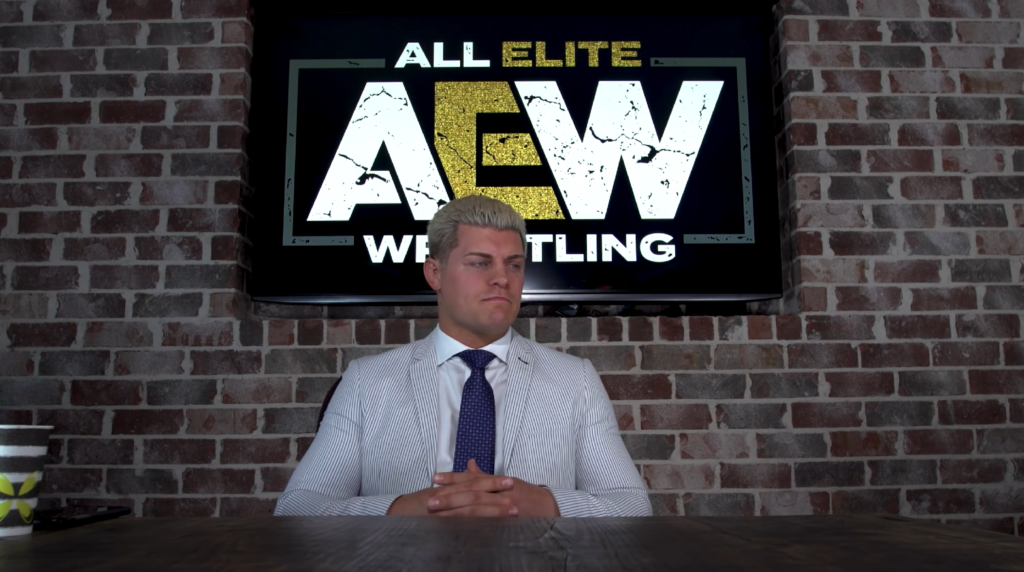 Rob Bonnette asks an important question regarding All Elite Wrestling: Exactly what do you want from AEW?
The reason I'm asking is because there are different answers depending on who you talk to.  Some people are happy that there will be another option on the table for the men and women to find work, and hope that it succeeds for that reason alone.  Some people are happy to have another option for viewing purposes either in addition to or as a replacement for what they're already watching.  And then there are……..the others.  The people who want Holy War declared on the evil Vince McMahon, who want all the 'badly mistreated' WWE talent to jump ship (badly mistreated meaning people they like and have come to believe are being buried because they're not in the main event or wearing all the belts) and go somewhere that will always book them properly and take the shackles off of their creativity, and who want the beast that is Titan Sports to be laid low and defeated once and for all.
My question is really for that group more than any other because what you seem to be advocating and what it will likely lead to are two entirely different things.  And that's not even getting to the reality that it's highly unlikely to happen the way you're thinking anyway.
First of all, AEW isn't going to sign every disgruntled WWE wrestler who manages to score a release.  For one, they reportedly don't plan to start with a big roster.  Cody has mentioned maybe around 30 to start with, and if you count up the names that they've already announced then they're already halfway there.  Once Kenny Omega comes on, and a few more of their available friends get free and join up you're looking at maybe a dozen or less spots for what a lot of you are hoping are as many as 20 people or more.  That just doesn't add up, and everyone you want to get free is granted a release there's a good chance some of those men and women are gonna end up on the outside looking in.
It sounds like a lot of you want all these oppressed WWE wrestlers to come in, get their creative freedom, and shoot on the WWE and Vince at every opportunity as part of your revolution.  Well we saw something like that already in TNA/Impact Wrestling and it wasn't very good.  And I'm guessing (or hoping at least) that Cody and the guys know better than to run an endless parade of former WWE midcarders and enhancement talent, each complaining about how Vince McMahon held them down, through a cycle of showing up to shoot on Vince then beefing with some member(s) of the Elite then being left out there with nothing else to do.  But that seems to be what some people, full and total evisceration of the WWE and all they stand for.  It may feel good the first five or six times but it sure won't make for a product that lasts.
Now about this creative freedom thing…….yeah, probably not going to happen like you think.  Individual creative control is something you will likely never see in a wrestling contract again thanks to how poorly it went in execution 20 years ago.  And if they do score a major cable TV deal then you're going to find that TBS/TNT executives are going to have standards just like Fox and USA executives do.  They won't be exactly the same but they will have them and it will tailor how things are presented.
The challenge is going to be approximating WWE level presentation (it doesn't have to be just as good, but it can't look bootleg like Ring of Honor always does) without coming off as a carbon copy.  That, and creating something unique from WWE but that can also be inviting to casual or lapsed fans to check out.  But again, what do you want?  Do you want a true alternative or do you want 'WWE done right' – ie, the same kind of show but with the people you think are more deserving on top and a match style that you think is better?    And that's another dilemma because there's not a lot of real evidence that 'WWE done right' will actually sell on a continuous basis.    If it's going to work then you best believe there's going to be sports entertainment (and in a way that does not run off children and families) in there and not just wrestling.
What I'm ultimately getting at here is that for some of you guys there's a real disconnect between what you want them to do and what is more likely to be successful for them.  If they're really in this to succeed and not just cash in on a money mark before scoring one more time with Vince in a few years (and I don't rule out either one right now), then they're going to have to do something different than cater to their most rabid, most partisan supporters.  Because that may be good for like and RTs, but it's not a sound business strategy in the long run.
There are some hard realities about what kind of matches you can do, what kind of show you can do, and who you can put on top if you're trying to reach beyond a niche audience.  We'll find soon enough one way or the other.
King's WrestleMania Rewind: Eddie Guerrero vs. Rey Mysterio (WrestleMania 21)
In the next WrestleMania Rewind, Chris King takes us back to WWE WrestleMania 21, and Rey Mysterio vs Eddie Guerrero in a battle of tag team champions!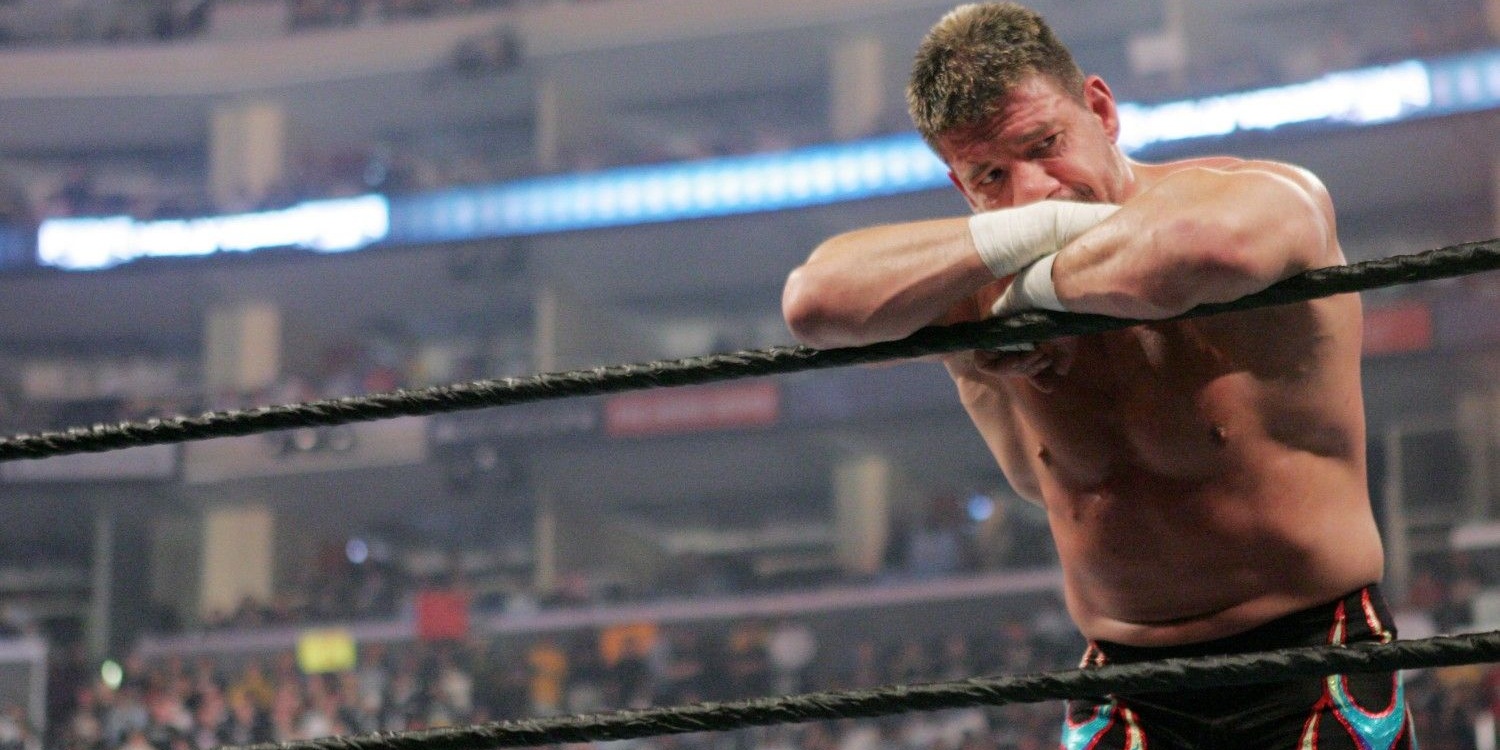 In the next WrestleMania Rewind, Chris King takes us back to WWE WrestleMania 21, and Rey Mysterio vs Eddie Guerrero in a battle of tag team champions!
Chris King is back with his third edition of WrestleMania Rewind. This week he's bringing us back to some 'Latino Heat.' We're rolling back to WrestleMania 21 where Eddie Guerrero faced longtime friend and rival Rey Mysterio.
This would be Guerrero's last Mania match caused by his unfortunate death. Over on SmackDown, Mysterio and Guerrero would become the tag team champions at No Way Out where they defeated MNM.
Chavo Guerrero would get into the head of Latino Heat by making him believe Mysterio was trying one-up his tag team partner. Chavo went as far as to tell his uncle to stop using the Guerrero name.
Guerrero would finally give in to his nephew's manipulation and went on to challenge Mysterio to a one-on-one match at WrestleMania 21. I For the first time in history, both tag team champions would face each other. Guerrero vs. Mysterio was the first match on the stacked card. Both partners threw everything at each other including the kitchen sink in a battle of one-up-manship.  In an incredible high-octane match that saw both superstars delivering counter for counter, Mysterio pulled off the win with a surprise pin roll up.
A few months later, what once was a friendly battle turned into a nasty fight involving the custody of Mysterio's real-life son Dominik Mysterio. After several torturous weeks, both former tag team champions would face off in a ladder match with the custody of Dominick on the line. I forgot how amazing this rivalry was and it's definitely worth a watch. Sadly, we would lose Latino Heat in November of 2005. There will never be another Eddie Guerrero. Viva La Raza!
King's WrestleMania Rewind: Stone Cold VS. Scott Hall (WrestleMania X8)
Chris King is back with another WrestleMania Rewind, looking at the NWO's Scott Hall battling Stone Cold Steve Austin at WWE WrestleMania X8 from Toronto!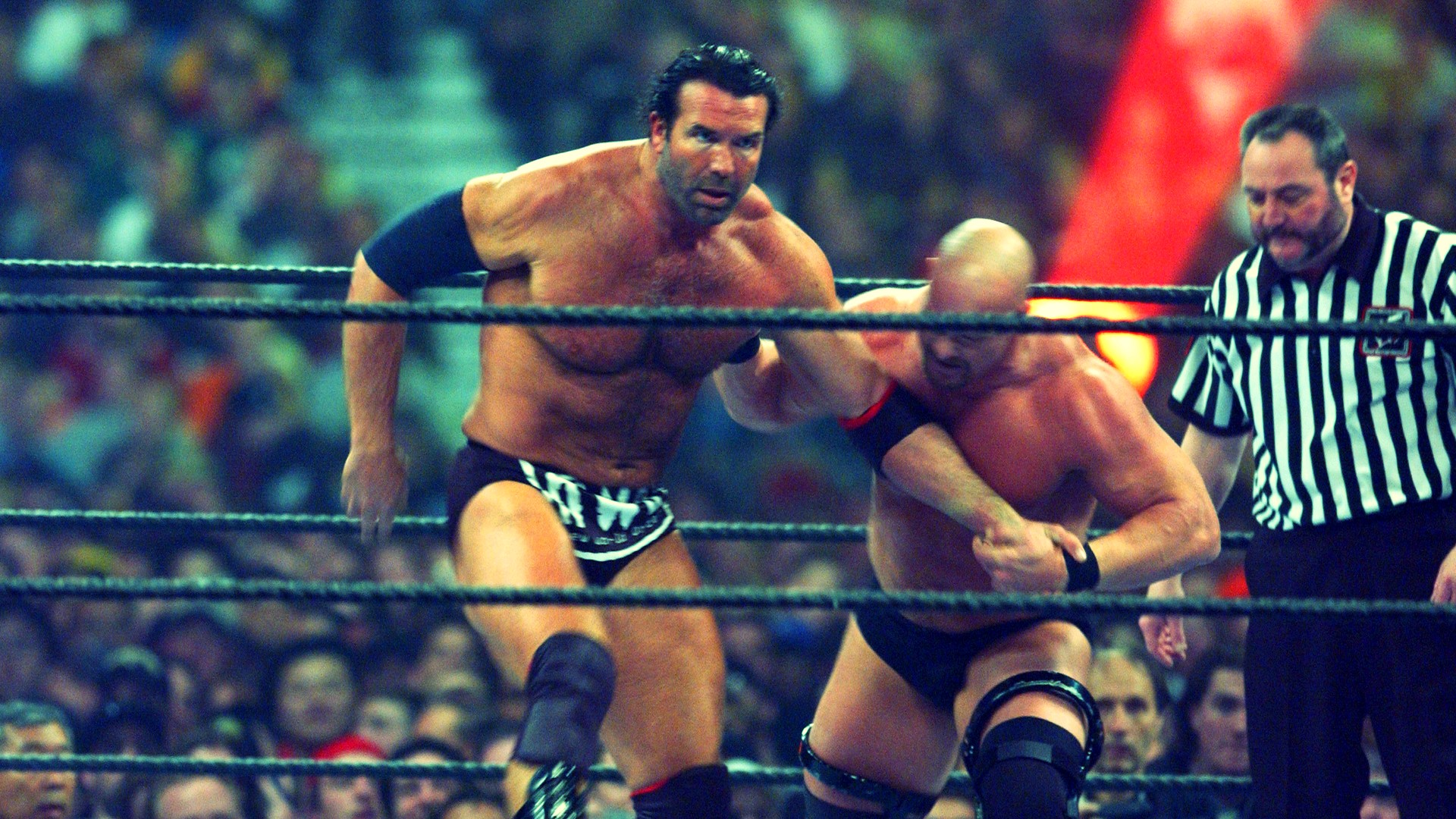 Chris King is back with another WrestleMania Rewind, looking at the NWO's Scott Hall battling Stone Cold Steve Austin at WWE WrestleMania X8 from Toronto!
Chris King is back this week with another edition of WrestleMania Rewind, where he is rewatching all the past Mania matches and feuds. This week you're in for a treat as we look back at 'Stone Cold' Steve Austin vs. Scott Hall at WrestleMania X8.
In late 2001, Vince McMahon bought out his competition WCW and acquired the rights to a plethora of talent including Booker T, Eddie Guerrero, Chris Benoit, and the iconic trio known as NWO. Hulk Hogan; Kevin Nash, and Scott Hall were hell raisers, and what better way to make a name for yourself than take out the two top superstars in the WWE The Rock, and Stone Cold?
The NWO cost Austin his chance at becoming the Undisputed Champion at No Way Out during his match with Chris Jericho. Adding insult to injury, the NWO spray-painted 'The Texas Rattlesnake' with their brand logo just like they did in WCW. As you can imagine, Austin was pissed and out for revenge against the group and primarily Scott Hall.
Hall would challenge Stone Cold to a match at WrestleMania 18. Both superstars beat the living hell out of each other leading up to this highly-anticipated match for who runs the WWE.
The glass broke and Stone Cold made his iconic entrance, and black and white NWO covered Halls' entrance alongside Kevin Nash. With the odds stacked against 'The Toughest S.O.B' could Austin or NWO prove their dominance? Sadly the NWO  broke up that very night when Hulk Hogan came to the aid of his adversary The Rock after their 'iconic' dream match. Stone Cold would ensure the victory with the Stunner. Hall would perform an Oscar-worthy sell over the finisher.
What a time to be a wrestling fan in the 2000s when nothing was impossible for WWE. Who would've thought WCW would go out of business and Hogan would make his long-awaited return to WWE?