What's Next For Asuka?
When will we see Asuka featured again?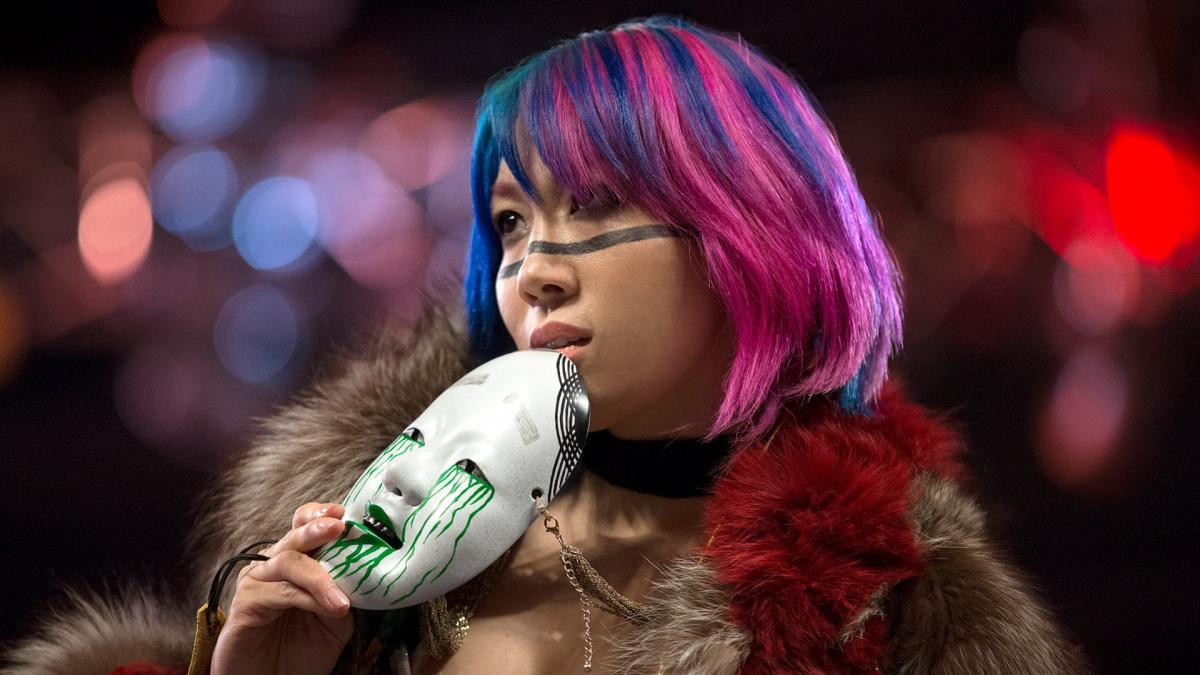 Women's Champion Asuka hasn't wrestled on Smackdown since tapping Becky Lynch at the Royal Rumble. What's next for The Empress Of Tomorrow?
There are two women's champions on the main roster in WWE. One's a megastar, embroiled in the hottest feud in wrestling at the moment, and consistently is featured in prominent spots on the card, week in and week out. Then there's one that hasn't been featured live on WWE TV in two weeks. Have you figured out which is which?
Sure, obviously Ronda Rousey is more than just the RAW women's champ. She's a crossover star, a mainstream draw who has earned her spot in the grand scheme of WWE's talent positioning. But why do we get a champ on Monday nights who seemingly has her hands full each week, and then Asuka gets left out in the cold?
Last we saw of the Empress of Tomorrow, she was retaining her Smackdown Women's Title in a fantastic match against Becky Lynch at the Royal Rumble pay-per-view. That was two weeks ago, and after being completely absent  the Smackdown after the big show, all we got this week was a video package confirming that Asuka was, indeed, here and ready to cause havoc.
It was a pretty nifty package, but is that all we should be getting at this point? Asuka's been champ for over a month now, and like I previously mentioned, owns a huge victory over Becky Lynch since becoming the blue brand's champion.
But now what? Who's next to step up to the plate for Asuka?
Smackdown has really put themselves into a corner here with their women's booking. The focus has been completely on Asuka, Becky and Charlotte Flair for the past few months. Asuka's now beaten them both, in triple threat action in addition to her one-on-one victory over Lynch.
Now, we've got Elimination Chamber, Fastlane and WrestleMania on the horizon, and no apparent plans in place for Asuka. I'm not saying she has to defend her title at both of the intermediate PPV's between now and Mania, and she could even miss both of them if need be, but what's the plan for the Show of Shows here?
See, it would be perfect if the WWE just kept things simple and went with Charlotte-Asuka for WrestleMania. It would be a fantastic match, a rematch of last year's WrestleMania women's title match on the Smackdown side, which has your story built in right there.
Charlotte destroyed Asuka's undefeated streak, and a bit of her mystique went by the wayside, as well. What better way than to reassert Asuka's position at the top of the mountain than by having her avenge her loss on the Grandest Stage of 'Em All?
It makes too much sense, right? Then why do I have the feeling that it isn't going to play out this way?
You see, Charlotte seems like she's got another title in mind, and another fish to fry. The buzz right now is that Charlotte will be added to the RAW Women's Championship match between Ronda Rousey and Becky Lynch, making it a triple threat.
Will that match be awesome? Yes. Is it necessary? I don't believe so, especially because it weakens the Smackdown women's title picture.
After Charlotte, who is next in line for Asuka? Because Smackdown has paid so much attention to the Becky-Charlotte saga, they've done a subpar job at building up the women's division behind them. They've got no credible challengers at this point.
Carmella? Naomi? They wouldn't make sense on the heel/face aspect of things, and do either of those two feel like a big-time WrestleMania match waiting to happen? Not really, unfortunately.
I think your challenger for the belt lies with either Sonya Deville or Mandy Rose, and I'm hoping it's Sonya. Nothing against God's Greatest Creation, but Sonya's in-ring work is more polished, and I think that her and Asuka's styles will mesh well together.
But even with them, are they credible enough? Mandy's been on a nice little streak as of late with wins over Naomi, but she's embroiled in a storyline with her that doesn't seem to be ending anytime soon. Meanwhile, Sonya's been playing second fiddle, and hasn't had a chance to showcase her skills in any sort of meaningful way for the last few months.
Those are the top four women outside of the holy triumvirate of Becky-Asuka-Charlotte on Smackdown, and none of them feel like contenders. Smackdown has a lot of work to do over the next two months if it wants to build someone up to take on Asuka. Hell, even if Charlotte does stay on Smackdown and challenges Asuka, it would be wise to build up the rest of the women's roster anyway because depth is key, and right now the Smackdown women's division doesn't have it.
I don't expect to see Asuka at Elimination Chamber. I don't even know when to expect her next back on television. But I do expect the WWE to do better by her, and better by the entire women's roster, and book her a challenge for WrestleMania.
Carol: It Would Be A Mistake For WWE To Lose Sasha Banks
Is WWE going to lose Sasha Banks?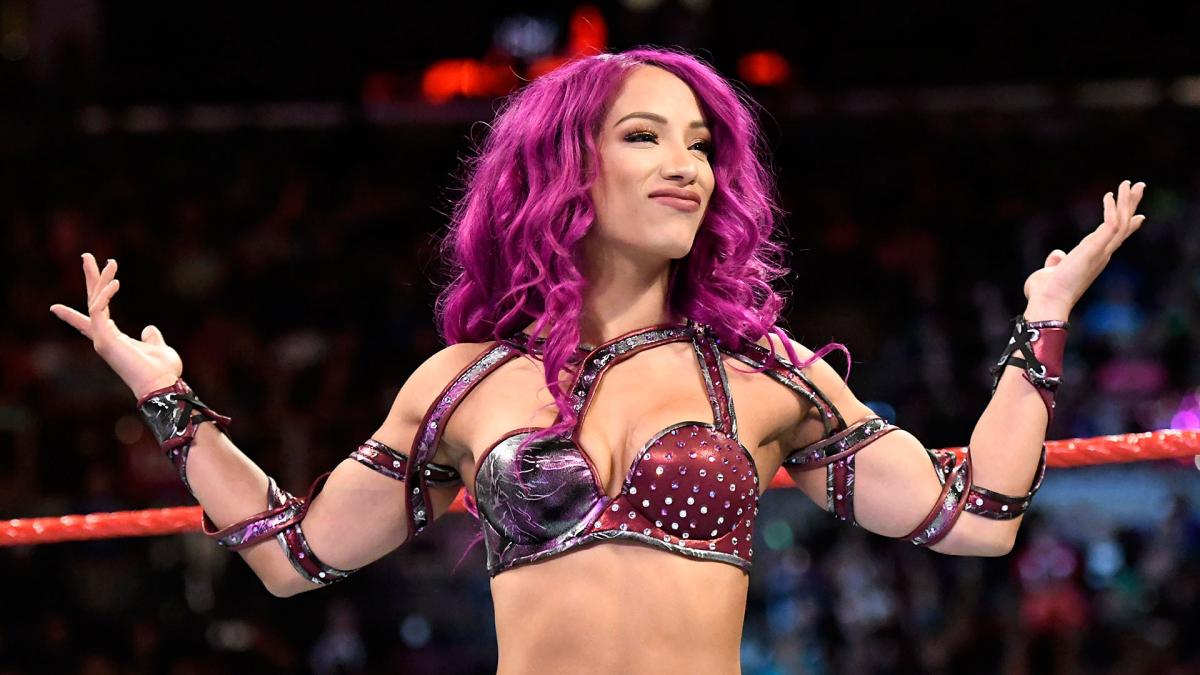 Is WWE going to lose Sasha Banks? Carol thinks it would be a huge mistake if they did!
These days it seems like the backstage drama is more exciting than anything WWE puts on television. The latest drama revolves around Sasha Banks, who is trying to get out of her WWE contract. The Sasha situation began during WrestleMania when she and Bayley learned they were dropping the women's tag titles.
Sasha's frustrations with the company have boiled over and the star is ready to walk away. WWE is trying to negotiate with Sasha, but the latest reports suggest things aren't going well between the two sides. Fans have chimed in with their opinion; a majority of them are on Sasha's side, while others feel that she's being a crybaby over not getting her way.
Personally, I'm on Sasha's side.
If you examine her career, you can see why Sasha is upset. Sure, she's a four-time Women's champion and has main-evented PPVs. But her reigns were short; her last one lasted only a week. Her championship losses came to Charlotte Flair and Alexa Bliss, who fit WWE's mold of what a woman wrestler should be.
When Sasha was paired with her best friend Bayley onscreen, it looked like it was going to be the resurgence of her career. For a while, the seeds were planted for Sasha's heel turn, but WWE quickly scrapped those plans. Instead the two remained a tag team and in February they won the Women's tag titles, a championship the two women campaigned hard for. Yet, just a month later the two would lose the belts and set in motion this current drama with Sasha's contract.
There's no doubt Sasha was a popular star with the crowd. Her looks, her personality, and her athleticism made her a fan favorite. You can tell she had a passion for the business and improving the women's division. Sasha is someone who got pops the minute she stepped through the curtain.
If you were ranking the women in popularity, Sasha would be close with Becky Lynch. Just like Becky, Sasha has been pushed aside so WWE could push Charlotte.
Sasha has proven that she's one of the best wrestlers in the business and she could be the face of WWE's women's division. Yet, WWE always took away her opportunities and in the process they're losing one of their big stars.
WWE knows Sasha's a big star and they're going to do everything they can to keep her. If they do manage to convince Sasha to stay on, they need to be careful with how they book her. There can't be any more short-lived championship title reigns.
A Becky vs Sasha feud would be huge, and if Sasha does stay I can see them booking this rivalry for the summer. This feud would be just the thing to help Sasha's emerge as a top star and prove that she can carry the women's division. While fans are excited about the possible match between Becky and Sasha, they shouldn't give their hopes up. WWE is still in negotiations and if they want to keep Sasha, they need to pull out all the stops.
Greg DeMarco's YouTube Performance Report: WWE Raw (4/22/19)
You shouldn't be surprised at the video that topped Raw on YouTube this week.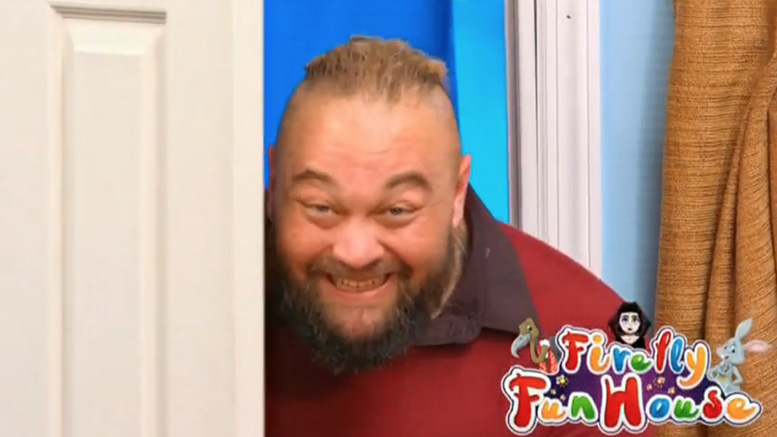 A look at the YouTube performance for the April 22nd edition of WWE RAW!
As we all know, social media and other outlets have become a huge means of drawing in interaction and viewers for WWE. Most people will point to television ratings like they did during the Monday Night Wars in the late 1990's, however that can be skewed with so many various means of watching today that do not include cable television. As such, YouTube has joined social media as a metric as important to WWE as television ratings (if not more).
As you've become accustomed to, here is this week's RAW YouTube Report, compiled Wednesday morning, for the 4/22/19 edition of WWE Raw:
Bray Wyatt's Firefly Fun House – 2 million views
Seth Rollins' challengers emerge – 1.58m views
AJ Styles vs. Baron Corbin – 904k views
The Miz vs. Drew McIntyre vs. Baron Corbin – 815k views
AJ Styles vs. Rey Mysterio vs. Samoa Joe – 775k views
Becky Lynch & Lacey Evans promo – 450k views
Robert Roode vs. Ricochet – 440k views
Becky Lynch vs. Alicia Fox – 395k views
Naomi vs. Billie Kay – 332k views
Cedric Alexander vs. Cesaro – 325k views
The Revival and The Usos Backstage – 292k views
Sami Zayn runs down the WWE Universe – 282k views
The Viking Raiders decimate The Lucha House Party – 225k views
Zack Ryder & Curt Hawkins discuss The Viking Raiders – 126k views
Ratings analysis appears after the ad – buy a shirt!
---
Elisa looks great in her Chairshot gear.
You can, too!
Be like Elisa and get yours at:
https://www.prowrestlingtees.com/related/thechairshot.html
---
Greg DeMarco's WWE Raw YouTube Ratings Analysis
It should be no surprise that Bray Wyatt's Firefly Funhouse comes in at #1 for the week, surpassing 2 million views. We are in the post-Easter week, so numbers are down overall (only 2 videos over 1 million views), but this one definitely has people talking. It's also the #18 trend on all of YouTube.
Seth Rollins also topped a 1.5 million, as we had the show opening multi-man promo scheme designed to set up the matches for later. The set-up and those matches were the major focus on Raw on YouTube this week, ranking #2-#5 in terms of views.
Becky Lynch didn't deliver this week, as she might be suffering from a bit of overexposure. The Raw women's division continues to rebuild, making me wonder why they broke up The Riott Squad. The division occupied spots #6, #8, and #9, and cumulatively they barely broke a million views. But let's be honest, the less people that see Becky Lynch vs. Alicia Fox, the better.
Also bad news for the tag team division, as they occupied 3 of the four bottom videos.
My favorite video…the Robert Roode pornstache!
What did the YouTube results for this week tell you?