A Magical Interview With Malaysia Pro Wrestling (MyPW)
Learn more about Malaysia Pro Wrestling (MyPW)!
This evening was a special event for me, as I was working on my next article. I was in the mist of researching one of the rising stars in Asia, Malaysia Professional Wrestling (MyPW) and the promotion's representative quickly replied to my initial contact over Facebook.  It is important to understand the story of such promotions and with the gracious opportunity before me, I seized the moment to conduct the following interview.  I can not thank Malaysia Pro Wrestling enough for taking time out of their schedule and agree to this with no prior warning.  I will always be in their debt.
SC: Thank you for spending time to speak with me.
MYP: It is a pleasure, we are truly grateful for any feedback we can receive from our fanbase.  It is very important to MYPW to maintain strong relations with our fans.
SC: Since most fans in the United States are unfamiliar with your promotion, please tell us about how Malaysian Pro Wrestling began.
MYP: Professional wrestling has always been popular in Malaysia, beginning in the 1980s with the World Wrestling Federation (WWF) and World Class Wrestling (WCW).  Fans in the country couldn't attend live events, so we established fan clubs which became a tight community.  Our founder, Mr. Ayez Shaukat Fonseka grew up being a fan, but believed our fans deserved a promotion of our own.  In April 2014, Malaysian Pro Wrestling was born.
SC: The fanbase sounds remarkable.
MYP: It is true, we didn't just meet to watch events on television.  We also coordinated with each other for other activities.  We became more than friends, we became family.
SC: What were some of the challenges MYPW faced during those early years?
MYP:  Malaysia didn't have a wrestling school or a professional trainer in the beginning.  One of our volunteers, Mr. Shaukat took a three week course under Rick Drasin (trained by WWE HoF Mae Young) and he found a mentor in form of Dr. Tom Prichard.  Mr. Shaukat became our head trainer and we began as a wrestling school.   It took two years before we were able to hold our first event in 2016 MyPW Uprising.
SC:  What are some of the biggest challenges MYPW faces today and how do you overcome these?
MYP: 
The biggest challenge has always been our financial limitations. 
We literally practice the word "independent" or "indie" for short.  We are unable to attract sponsors as well. The promotion is single handedly funded by our co-director, merchandise sales, and tickets to cover the show venue.  As for the developmental center, the running cost is covered by the monthly fees.
SC: What do you see as your greatest accomplishments?
MYP: I humbly am not sure, however our talent has worked extremely hard to provide top level entertainment at every performance and our fans demonstrate their appreciation by filling our shows most of the time.  This success has provided us opportunities to appear on local news stations and several talk shows.  We have also been able to expand our fan base across the Asian and Pacific regions including Australia and the United States.
Andrade, Zelina Vega, and Aleister Black Moved to WWE Smackdown
Did Charlotte Flair have anything to do with this?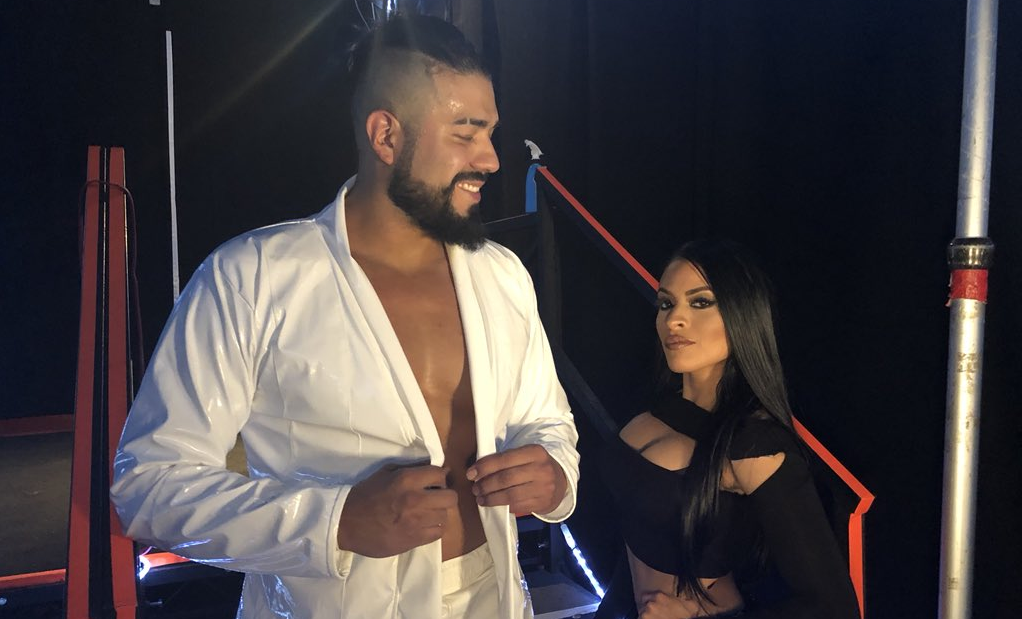 Three talents get shaken up once more: Andrade, Zelina Vega, and Aleister Black head to WWE Smackdown in a WWE Superstar Shake-Up reversal.
In a surprising move, WWE has changed the profiles for Andrade, Zelina Vega, and Aleister Black to the blue brand, WWE Smackdown. Black was assigned to Raw during the Superstar Shake-Up, and Andrade and Vega were moved there in a spot that saw Andrade get a clean victory over Intercontinental Champion Finn Balor.
The internet, of course, immediately jumps to conclusions about the Latin representation of Smackdown (Rey Mysterio was also moved to Raw), as well as the relationship between Charlotte Flair and Andrade. Aleister and Zelina are married, and WWE has been trying to keep couples together. Do you think Charlotte Flair is responsible for this move?
Greg DeMarco's Take on this WWE Superstar Shake-Up Reversal
I stand in the middle! I know, I don't do that often. But Andrade to Raw made a ton of sense, as he can be a workhorse there and eat up TV time by putting on great matches. Smackdown is loaded (even more so), and I really hope 3 people move back to Raw in the process. As for why? This can definitely be a case of "LOLCHARLOTTEWINS" as she and Andrade are of course an item. If so, that shows how strong of a pairing Zelina and Andrade are if she went with him, and since Zelina and Aleister are married, Black goes as well. I could see the four of them traveling together, honestly.
This was originally reported by Pro Wrestling Sheet:
UPDATE: Aleister Black is now officially listed on WWE dot com as a SmackDown Superstar as well. His profile states: "After the 2019 Superstar Shake-up, Black set his sights on changing the landscape of SmackDown LIVE."

FULL ARTICLE ⏩⏩ https://t.co/p5XcgPejqI pic.twitter.com/CrXzpeoPYI

— Pro Wrestling Sheet (@WrestlingSheet) April 22, 2019
Dolph Ziggler Reveals He Was Added To The 2019 Royal Rumble The Night Before
How did Dolph Ziggler end up in the 2019 Men's Royal Rumble?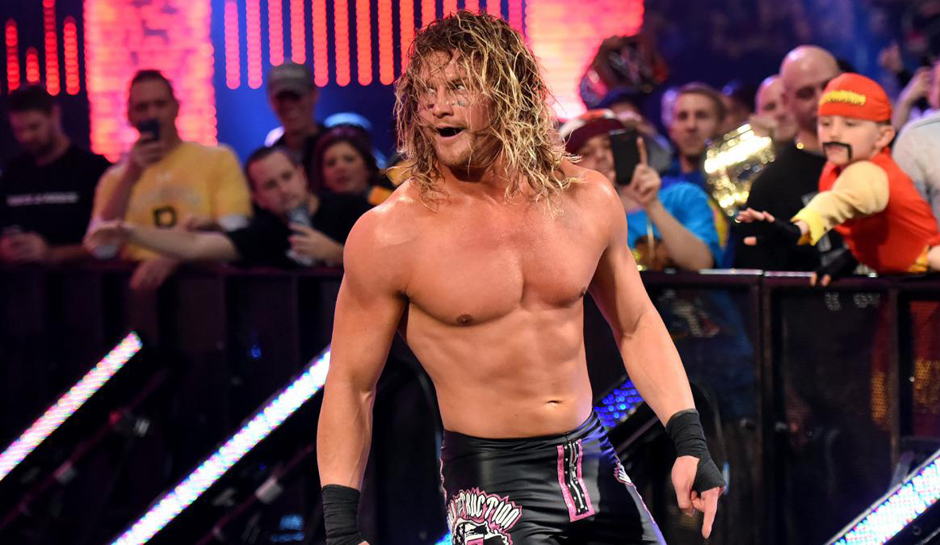 When, and how, was Dolph Ziggler added to the 2019 Royal Rumble match?
In a sit-down interview with Chris Van Vliet (seen above), Dolph Ziggler reveals that he wasn't booked for the WWE Royal Rumble until the night before, and he earned a payday for his comedy show and the Royal Rumble appearance.
"Oh my God. That's a great story. Can I tell this story? When I talked to you, I was not booked for the Royal Rumble and I have no reason to lie to anybody or be like 'Hey listen, I don't know what the deal is'. I was just on hiatus and I got a call to be there. And if I wasn't in town for a booking for a comedy show that night I would not have even been in Phoenix. I got a call the night before saying 'Hey, you gotta get here.' … I was one of the last people in the ring that night and my comedy show three blocks away had to start an hour late because I was running over with sweat and my bags. I almost went in my gear but I was like I'm going to have to shower."
Dolph Ziggler hasn't appeared for WWE since the Royal Rumble, and in the interview above he maintains that he on an extended vacation from the company. You might remember that Ziggler made first contact with Nia Jax during the Rumble, nailing her with a Superkick.
With thanks to WrestleZone for the quote.