AJPW Champion Carnival 2019 Predictions
For the second year in a row, Champion Carnival coverage is coming to the Chairshot! Get familiar with it through Mathew's 2019 preview!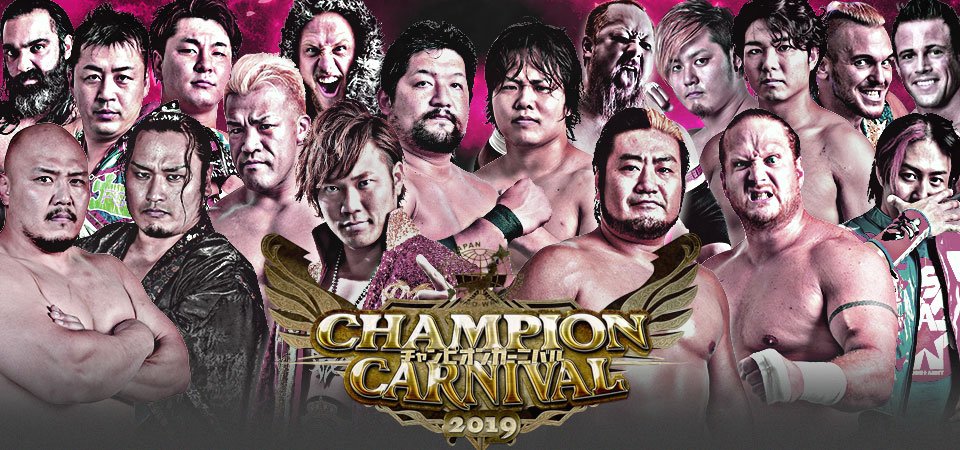 For the second year in a row, Champion Carnival coverage is coming to the Chairshot! Get familiar with it through Mathew's 2019 preview!
It's getting to that time again where Andrew and I will be covering All Japan's Champion Carnival.
Last year, it was a huge success and was probably my favorite tournament of 2018 where Naomichi Marufuji won the whole thing, as well as, being my match of the year when he fought Kento Miyahara in the Finals.
This year, however, we'll be switching it up as I will be covering B Block this time around and Andrew will be covering A Block. Before I get to my top 5 winners for the tournament along with my dark horse, let's take a look at the block list to see our participants.
A Block:
Kento Miyahara
Zeus
Shuji Ishikawa
Kengo Mashimo (K-DOJO)
Yuma Aoyagi
Yuji Okabayashi (BJW)
Dylan James
Ryouji Sai
Gianni Valletta
B Block:
Suwama
Joe Doering
Jake Lee
Naoya Nomura
Yoshitatsu
Takashi Yoshida (Dragon Gate)
Daichi Hashimoto (BJW)
Sam Adonis (FREE)
Joel Redman (FREE)
While not as stacked as the previous year's tournament, this is still a solid lineup and is sure to give us a lot of memorable matches. So let's see who are my top five picks to win this thing.
5. Naoya Nomura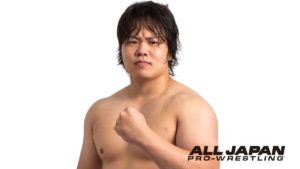 – Low on the list but after his performance against Kento at the Dream Power Series, he moved up on the ladder for me as a future star in the company. He could hold the record of being the youngest winner of the Champion Carnival which is something Kento was never able to do since he hasn't won it yet himself, but it would give Nomura plenty of leverage over him for a title rematch if he does somehow win it. Nomura is a great talent and we're slowly starting to see more of what he can do over the past few months.
4. Zeus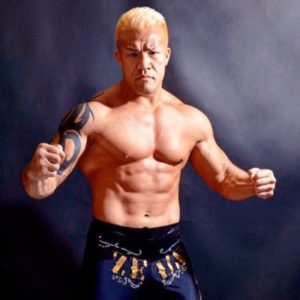 – I love Zeus and is one of my favorites currently right now and I do wish he had a longer run with his first Triple Crown Championship reign when he won it over the summer, but I'm just happy that he won it when he did. Zeus and Kento are in the same block and have a chance to make magic in the ring once again while also getting the win over the current champion. I don't believe A Block will be winning this tournament again like last year but if I had to pick one, my money would be on Zeus if we're going by someone who isn't the champion.
3. Kento Miyahara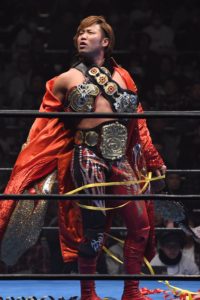 – I don't remember the last time a Triple Crown Champion won the Champion Carnival and it does seem like a long shot, which is why I have him for at least in the middle of the top five. Kento has never won the Champion Carnival and winning that while being the companies champion would give him some bragging rights and more to add to his legacy while he tries to break the record for most title defenses. While he doesn't need it right this second unless All Japan wants to make him win it while being champion, but I think the best time he would win it is when he's not the champion, which we don't know when that'll be, so might be a good idea to try and have him win it now while he still can.
2. Joe Doering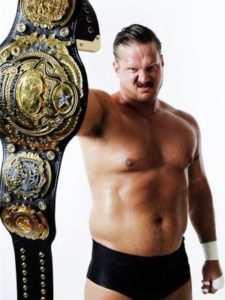 – He really has a high chance to win it in my opinion as he's still the companies top gaijin and has won most tournaments and all the titles he could win at this point, but the only thing he hasn't won is the Champion Carnival. If he were to win this tournament, it would probably make him one of the best gaijins in the company with everything he has done for them. The beauty of it is that he can win the Carnival and still lose the Triple Crown Championship without getting hurt since he doesn't need it right now and also be a big threat to Kento since he defeated him last year and never got his title opportunity when he did. If you wanna build up more defenses for Kento and give someone a big win at the same time, Joe would be the perfect way to go.
Before I reveal my number one pick, I'm gonna reveal my two dark horses for this tournament and while I don't believe will win, but also wouldn't be surprised at the same time.
Dark Horse 1: Kengo Mashimo
– I really like Kengo and shows he can perform really well in tournaments and come close to winning the last couple but I also wouldn't be surprised if they would pull the trigger on this one to give him the surprise win. Kengo can work great with Kento and if he beats him in the block match, then he has more momentum going in if he does win at the final round. It's clear that All Japan likes Kengo and would give him some type of accolade under his belt.
Dark Horse 2: Daichi Hashimoto
– This one I don't see going too far but if it is somehow a way to build him up a little bit before he goes back to BJW, then I would give him a chance to possibly win the Carnival and just come up short when it comes to the title match. I don't know much about Daichi since I don't follow BJW as much as I like to, but I also wouldn't put it pass me to have another outsider not from AJPW win it like last year. Unlikely but wouldn't put it pass me.
1. Jake Lee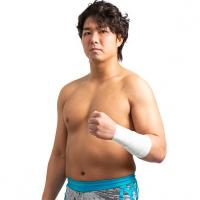 – I am taking a bit of a gamble on this one as my number one pick but at the same time, I think this would be the right scenario. Jake Lee has been back for almost a year now after suffering an injury and he was always seen as someone that can be an equal to Kento Miyahara as the top guy in the company. He may have come up short against Kento on multiple occasions, but getting the surprise win in this tournament will skyrocket him to the top and be a future star in the making. Whether he wins the title or not once he wins this tournament, he's going to be a huge success and probably the only one that has a high chance of winning the title from Kento if he wins the Carnival unlike the others in this tournament. Jake Lee has been great and I have no issue with him winning the thing and show the world what he's made up. If you wanna help focus more on the future of the company going forward with Kento, Jake needs this win then.
Those are my top picks to win the tournament and I hope you're all excited to watch it as I am. It starts from April 4th and will end on April 29th, so we have a whole month of great wrestling to look forward to. If you're not subscribed to AJPW, then you should go to ajpw.tv and sign up right away so you can view it all from beginning to end. Good luck to everyone involved!