Andrew's WWE RAW & SmackDown Live Star Ratings & Review (3/4 & 3/5/2019)
Does the Roman love continue in Philadelphia? Andrew gives us his take for WWE Raw and SmackDown Live!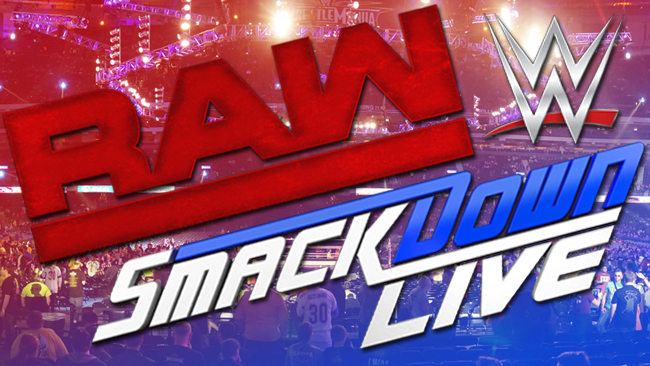 Does the Roman love continue in Philadelphia? Andrew gives us his take for WWE Raw and SmackDown Live!
How do we build off the return of the Big Dog? Does the inevitable Shield reunion happen again? Does Baron Corbin stop sucking?
I could also ask questions about SmackDown, but we all know they'll cover their bases. Yay SmackDown!
Well let's get to the WWE stuff.
Raw Ratings:
Finn Balor, Braun Strowman & Kurt Angle vs Drew McIntyre, Baron Corbin & Bobby Lashley:  Lashley wins via Spear  – ** 1/4
Natalya vs Ruby Riott: Nattie wins via Roll Up – ¾
Gauntlet Match: Heavy Machinery vs B Team, The Ascension & Hawkins & Ryder:  Heavy Machinery beats all of them – * 3/4
Elias vs Dean Ambrose: Elias wins via Drift Away – **
Tamina vs Sasha Banks: Tamina wins via Superkick – * 1/2
Raw Tag Team Championship Match: The Revival (c) vs Aleister Black & Ricochet: Revival retain via DQ – **
Review:
SAMOAN SEX MACHINE! He struts out to a chorus of cheers in Philly, so you know the game has flipped. Talks about the Universal Title picture and calls out Seth, regarding some kind of hurdle. Seth thinks it's to take his shot at Mania, Roman shrugs that off like "now dumbass I'm happy for you", but he wants to get the band back together since Ambrose might be leaving. This is a very relatable and real angle since we've all had buddies that we wish we could chill with one last time, or want one last party before going separate ways. Ambrose comes out and gets blinded sided by an Elias guitar.
We get the 6 man, that really feels like filler. Still not sure why they're using Angle so often when he's not really involved directly in an angle, but it keeps them all relevant for Fastlane and the Road to Mania…so whatever. As much as I hate Lio, he did have decent timing on a trip and got murdered through the barricade, so those were kind of highlights to an uninteresting match.
Backstage with Heavy Machinery and the losers of the tag division teasing Dozer, causing Dozer to break goofy character and say something like "I'm sensitive". This is dumb and bad comedy attempts with the bottom of the barrel for the tag division. So why do I care? Oh yeah, I don't.
Nattie rolls up Ruby. So the woman they tried to make look like a contender for Ronda, got smashed at Chamber, had a slightly better showing the following Monday but lost and now loses to Natty who hasn't really been setting the world on fire lately. So I don't even know what to make of this. Judging from Twitter maybe Nattie will be Lacey Evans first challenge, but blah, Lacey walking out was the best thing about this.
Two imbeciles from SNL, which is a shell of itself, will be the guest hosts or something for Mania, and they had to be at Raw tonight. Jost is an overacting loser who's about as funny as a fire in an old folks home. Everything involving them was painful, I won't mention them again.
Triple H cuts a promo on Batista. Now I'll lead by saying, it wasn't bad…but it also was formulaic. A few 4th wall breaks, 'inside jokes' and a raise in intensity to prove he means business is basically every Triple H promo the last few years. Again, not bad, but nothing that struck me as poignant.
Oh now we get the Gauntlet of Losers. This is basically WWE's version of the Home For Infinite Losers (Dragonball Z fans will appreciate that). Again, I don't care, of course Heavy Machinery goes over…but it doesn't matter and wasn't even good.
Torrie Wilson officially inducted into the Hall of Fame. Anyone questioning why doesn't really understand that WWE doesn't have a criteria, so anyone that moved the needle is eligible and Torrie was a big draw regardless of why. So don't diminish her effect on late Attitude Era/Ruthless Aggression era.
Charlotte…ugh…while I'll admit she has presence, she has horrid delivery. I can't stand her promos most of the time, this is one of those times.
Elias actually gets through his anti-Philly song! It was great. The match was alright as well. One of the best ones of the night, though that's not saying much. Elias has great timing on the Jumping Knee he's been using. It seems to hit well every time.
Shield time, it takes a while and a few dumb jump cuts to get there, but we get the 646845516846th Shield Reunion in 18 months. While I do understand why and I'm happy in a way for the people, I really don't care. The match will be alright, and a smart way to ease Roman back into the ring, but I'm not expecting much beyond maybe the first drop in the bucket for the rumored Ambrose vs Reigns match at WrestleMania.
Whoever didn't see Roode and Gable interfering after how insulted they've been the last few weeks – need their eyesight checked. The match was cut short before it got moving well. Black and Ricochet do their poses after some jawing to Roode and Gable, ok. Poses are cool I get it, the Power Rangers have dazzled 10 year olds for 25 years with that.
Okay so Hold Harmless signing. I like the usage of the same form since we've heard it in NXT and two years ago with Rollins and Triple H. So I have no problem with them sticking with something in the vernacular that people have grown to expect. Also the funny thing is usually the one signing the Hold Harmless wins the match.
Ronda showing up was fine, she's right she never vacated the belt, she just walked off and left it. I had no issue with her getting mad, cutting the Heel affirmation promo where she's done trying for fans since they don't want her anyway. Yes she blitzed through the promo, but when she's angry and frustrated, talking faster applies. Plus I think the "Damn the Man, Screw the Woo, No more Mrs. Nice Bitch" is her best line ever. The beat down went long and got a little odd at times, but regardless, I enjoyed that.
Overall Score: 4.5/10
Slightly below average because hell, even if I'm happy for Roman and his buddies…it's still a hollow story that feels overdone. Plus the in-ring product was pretty lame, the SNL guys were like swallowing nails and made the show worse. Hell if I didn't like the ending portion as much as I did, it would've probably tracked lower. Not a great episode, but not overly awful, just a chore to get through.
SmackDown Ratings:
The Miz vs Jey Uso: Miz wins via Skull Crushing Finale – * 1/2
United States Championship Fatal 4 Way: R-Truth (c) vs Andrade vs Rey Mysterio vs Samoa Joe: Joe wins via Coquina Clutch – *** ½ – TITLE CHANGE!!
Aleister Black & Ricochet vs The Bar: Riochet wins via 630 Senton – ** 1/2
Naomi vs Mandy Rose: Rose wins via Bed of Roses– N/A
Rowan vs Kevin Owens: Owens wins via DQ – N/A
Review:
Daniel Bryan opens things doing the smarmy heel thing well. Granted the fact all he's got are fat jokes for Owens is lame, and I liked that when Owens came out even he made mention of that too. Daniel wasn't overly clever but the opening segment was fine and caused a showdown with Rowan and Owens that set up a match for later.
The Usos are fantastic. They have a rap like flow to their promos, go back and forth in a playful way and even put Shane over a little with the shoe game comment. When Miz and Shane come out, they try to basically do the white version of the Usos' back and forth and it comes off clunky and comical, which is the point. The match was fine, just a lot of extra stuff going on to help with the story and to make us think Shane and Miz have a shot. It set things up logically.
R-Truth returns with the Open Challenge since his hero John Cena keeps inspiring him. Joe, Andrade and Rey come out and before Truth can say anything, the announcers says it's a Fatal 4-Way. It's a damn good match, a lot of stuff going on, a few near falls with everyone looking good. Samoa Joe finally takes advantage of his situation and grabs his first main roster championship. Bout damn time!
Joe has an interview afterwards and the fact that he says he will be the anti-Cena basically, foreshadows towards Cena vs Joe for WrestleMania. It's just a guess, but with all the mentions, it's probably going to happen.
The thrown together NXT tag team and former champions. The match was fine, but I am a little annoyed at the constant wins. I get that they are a team for the Dusty Classic, so this helps to legitimize them on multiple levels, but with no real set up, no emotional connection to these characters…this streak comes off super flat. Hopefully Ricochet and Black lose at Fastlane, but it ends up being Revival pinning Roode or Gable. Cause these wins for the sake of winning does nothing for me.
Mandy and Naomi, well…sure. Corey has a good line regarding Naomi looking like she should be directing traffic (all yellow outfit). That was the most entertaining part of the match too since one distraction later, Bed of Roses and the match is over. Asuka shows up as the Sonya and Mandy are walking off victories and beats on them. So that's always nice.
AJ Styles being the consummate good guy, Orton makes a snide remark that isn't really wrong. I like the slower build to this eventual match.
Well yeah, Daniel Bryan gets involved after repeating coward like 13 times. So Daniel was just unoriginal as hell tonight, DQ happens. Mustafa Ali shows up to make the save, which is nice since we haven't seen him since before Elimination Chamber. I think we all wanted Sami Zayn, but Ali isn't bad for now.
Charlotte calls out Becky and well, honestly I usually bash Charlotte's promos but she wasn't bad here. The condescending bitchy tone and cadence worked well. Becky is still over huge, took the beating in stride, shook it off in her promo and when the brawl happened she even got the best of Charlotte and put her in the Fujiwara. So this is really the only match that is a question mark at Fastlane.
Overall Score: 7/10
Above average show, a few slower/redundant moments hurt the show from being really good. But in typical SmackDown fashion, they advance stories just enough and logically to make people happy. Plus we got a title change and a solid match out the show. This is just such a more streamlined product. Fox should be happy with what they're getting.