Andrew's WWE RAW & SmackDown Live Star Ratings & Review (3/4 & 3/5/2019)
Does the Roman love continue in Philadelphia? Andrew gives us his take for WWE Raw and SmackDown Live!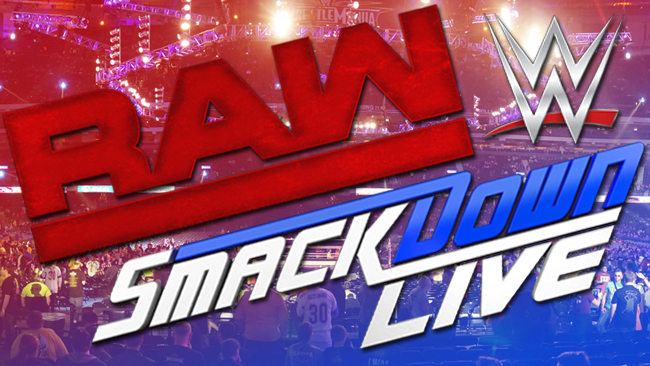 Does the Roman love continue in Philadelphia? Andrew gives us his take for WWE Raw and SmackDown Live!
How do we build off the return of the Big Dog? Does the inevitable Shield reunion happen again? Does Baron Corbin stop sucking?
I could also ask questions about SmackDown, but we all know they'll cover their bases. Yay SmackDown!
Well let's get to the WWE stuff.
Raw Ratings:
Finn Balor, Braun Strowman & Kurt Angle vs Drew McIntyre, Baron Corbin & Bobby Lashley:  Lashley wins via Spear  – ** 1/4
Natalya vs Ruby Riott: Nattie wins via Roll Up – ¾
Gauntlet Match: Heavy Machinery vs B Team, The Ascension & Hawkins & Ryder:  Heavy Machinery beats all of them – * 3/4
Elias vs Dean Ambrose: Elias wins via Drift Away – **
Tamina vs Sasha Banks: Tamina wins via Superkick – * 1/2
Raw Tag Team Championship Match: The Revival (c) vs Aleister Black & Ricochet: Revival retain via DQ – **
Review:
SAMOAN SEX MACHINE! He struts out to a chorus of cheers in Philly, so you know the game has flipped. Talks about the Universal Title picture and calls out Seth, regarding some kind of hurdle. Seth thinks it's to take his shot at Mania, Roman shrugs that off like "now dumbass I'm happy for you", but he wants to get the band back together since Ambrose might be leaving. This is a very relatable and real angle since we've all had buddies that we wish we could chill with one last time, or want one last party before going separate ways. Ambrose comes out and gets blinded sided by an Elias guitar.
We get the 6 man, that really feels like filler. Still not sure why they're using Angle so often when he's not really involved directly in an angle, but it keeps them all relevant for Fastlane and the Road to Mania…so whatever. As much as I hate Lio, he did have decent timing on a trip and got murdered through the barricade, so those were kind of highlights to an uninteresting match.
Backstage with Heavy Machinery and the losers of the tag division teasing Dozer, causing Dozer to break goofy character and say something like "I'm sensitive". This is dumb and bad comedy attempts with the bottom of the barrel for the tag division. So why do I care? Oh yeah, I don't.
Nattie rolls up Ruby. So the woman they tried to make look like a contender for Ronda, got smashed at Chamber, had a slightly better showing the following Monday but lost and now loses to Natty who hasn't really been setting the world on fire lately. So I don't even know what to make of this. Judging from Twitter maybe Nattie will be Lacey Evans first challenge, but blah, Lacey walking out was the best thing about this.
Two imbeciles from SNL, which is a shell of itself, will be the guest hosts or something for Mania, and they had to be at Raw tonight. Jost is an overacting loser who's about as funny as a fire in an old folks home. Everything involving them was painful, I won't mention them again.
Triple H cuts a promo on Batista. Now I'll lead by saying, it wasn't bad…but it also was formulaic. A few 4th wall breaks, 'inside jokes' and a raise in intensity to prove he means business is basically every Triple H promo the last few years. Again, not bad, but nothing that struck me as poignant.
Oh now we get the Gauntlet of Losers. This is basically WWE's version of the Home For Infinite Losers (Dragonball Z fans will appreciate that). Again, I don't care, of course Heavy Machinery goes over…but it doesn't matter and wasn't even good.
Torrie Wilson officially inducted into the Hall of Fame. Anyone questioning why doesn't really understand that WWE doesn't have a criteria, so anyone that moved the needle is eligible and Torrie was a big draw regardless of why. So don't diminish her effect on late Attitude Era/Ruthless Aggression era.
Charlotte…ugh…while I'll admit she has presence, she has horrid delivery. I can't stand her promos most of the time, this is one of those times.
Elias actually gets through his anti-Philly song! It was great. The match was alright as well. One of the best ones of the night, though that's not saying much. Elias has great timing on the Jumping Knee he's been using. It seems to hit well every time.
Shield time, it takes a while and a few dumb jump cuts to get there, but we get the 646845516846th Shield Reunion in 18 months. While I do understand why and I'm happy in a way for the people, I really don't care. The match will be alright, and a smart way to ease Roman back into the ring, but I'm not expecting much beyond maybe the first drop in the bucket for the rumored Ambrose vs Reigns match at WrestleMania.
Whoever didn't see Roode and Gable interfering after how insulted they've been the last few weeks – need their eyesight checked. The match was cut short before it got moving well. Black and Ricochet do their poses after some jawing to Roode and Gable, ok. Poses are cool I get it, the Power Rangers have dazzled 10 year olds for 25 years with that.
Okay so Hold Harmless signing. I like the usage of the same form since we've heard it in NXT and two years ago with Rollins and Triple H. So I have no problem with them sticking with something in the vernacular that people have grown to expect. Also the funny thing is usually the one signing the Hold Harmless wins the match.
Ronda showing up was fine, she's right she never vacated the belt, she just walked off and left it. I had no issue with her getting mad, cutting the Heel affirmation promo where she's done trying for fans since they don't want her anyway. Yes she blitzed through the promo, but when she's angry and frustrated, talking faster applies. Plus I think the "Damn the Man, Screw the Woo, No more Mrs. Nice Bitch" is her best line ever. The beat down went long and got a little odd at times, but regardless, I enjoyed that.
Overall Score: 4.5/10
Slightly below average because hell, even if I'm happy for Roman and his buddies…it's still a hollow story that feels overdone. Plus the in-ring product was pretty lame, the SNL guys were like swallowing nails and made the show worse. Hell if I didn't like the ending portion as much as I did, it would've probably tracked lower. Not a great episode, but not overly awful, just a chore to get through.
SmackDown Ratings:
The Miz vs Jey Uso: Miz wins via Skull Crushing Finale – * 1/2
United States Championship Fatal 4 Way: R-Truth (c) vs Andrade vs Rey Mysterio vs Samoa Joe: Joe wins via Coquina Clutch – *** ½ – TITLE CHANGE!!
Aleister Black & Ricochet vs The Bar: Riochet wins via 630 Senton – ** 1/2
Naomi vs Mandy Rose: Rose wins via Bed of Roses– N/A
Rowan vs Kevin Owens: Owens wins via DQ – N/A
Review:
Daniel Bryan opens things doing the smarmy heel thing well. Granted the fact all he's got are fat jokes for Owens is lame, and I liked that when Owens came out even he made mention of that too. Daniel wasn't overly clever but the opening segment was fine and caused a showdown with Rowan and Owens that set up a match for later.
The Usos are fantastic. They have a rap like flow to their promos, go back and forth in a playful way and even put Shane over a little with the shoe game comment. When Miz and Shane come out, they try to basically do the white version of the Usos' back and forth and it comes off clunky and comical, which is the point. The match was fine, just a lot of extra stuff going on to help with the story and to make us think Shane and Miz have a shot. It set things up logically.
R-Truth returns with the Open Challenge since his hero John Cena keeps inspiring him. Joe, Andrade and Rey come out and before Truth can say anything, the announcers says it's a Fatal 4-Way. It's a damn good match, a lot of stuff going on, a few near falls with everyone looking good. Samoa Joe finally takes advantage of his situation and grabs his first main roster championship. Bout damn time!
Joe has an interview afterwards and the fact that he says he will be the anti-Cena basically, foreshadows towards Cena vs Joe for WrestleMania. It's just a guess, but with all the mentions, it's probably going to happen.
The thrown together NXT tag team and former champions. The match was fine, but I am a little annoyed at the constant wins. I get that they are a team for the Dusty Classic, so this helps to legitimize them on multiple levels, but with no real set up, no emotional connection to these characters…this streak comes off super flat. Hopefully Ricochet and Black lose at Fastlane, but it ends up being Revival pinning Roode or Gable. Cause these wins for the sake of winning does nothing for me.
Mandy and Naomi, well…sure. Corey has a good line regarding Naomi looking like she should be directing traffic (all yellow outfit). That was the most entertaining part of the match too since one distraction later, Bed of Roses and the match is over. Asuka shows up as the Sonya and Mandy are walking off victories and beats on them. So that's always nice.
AJ Styles being the consummate good guy, Orton makes a snide remark that isn't really wrong. I like the slower build to this eventual match.
Well yeah, Daniel Bryan gets involved after repeating coward like 13 times. So Daniel was just unoriginal as hell tonight, DQ happens. Mustafa Ali shows up to make the save, which is nice since we haven't seen him since before Elimination Chamber. I think we all wanted Sami Zayn, but Ali isn't bad for now.
Charlotte calls out Becky and well, honestly I usually bash Charlotte's promos but she wasn't bad here. The condescending bitchy tone and cadence worked well. Becky is still over huge, took the beating in stride, shook it off in her promo and when the brawl happened she even got the best of Charlotte and put her in the Fujiwara. So this is really the only match that is a question mark at Fastlane.
Overall Score: 7/10
Above average show, a few slower/redundant moments hurt the show from being really good. But in typical SmackDown fashion, they advance stories just enough and logically to make people happy. Plus we got a title change and a solid match out the show. This is just such a more streamlined product. Fox should be happy with what they're getting.
King: Plotting The Return Of Randy Orton To WWE
Chris King is back with his look at the best scenario to bring Randy Orton back to WWE, and the perfect opponent for his first big match back.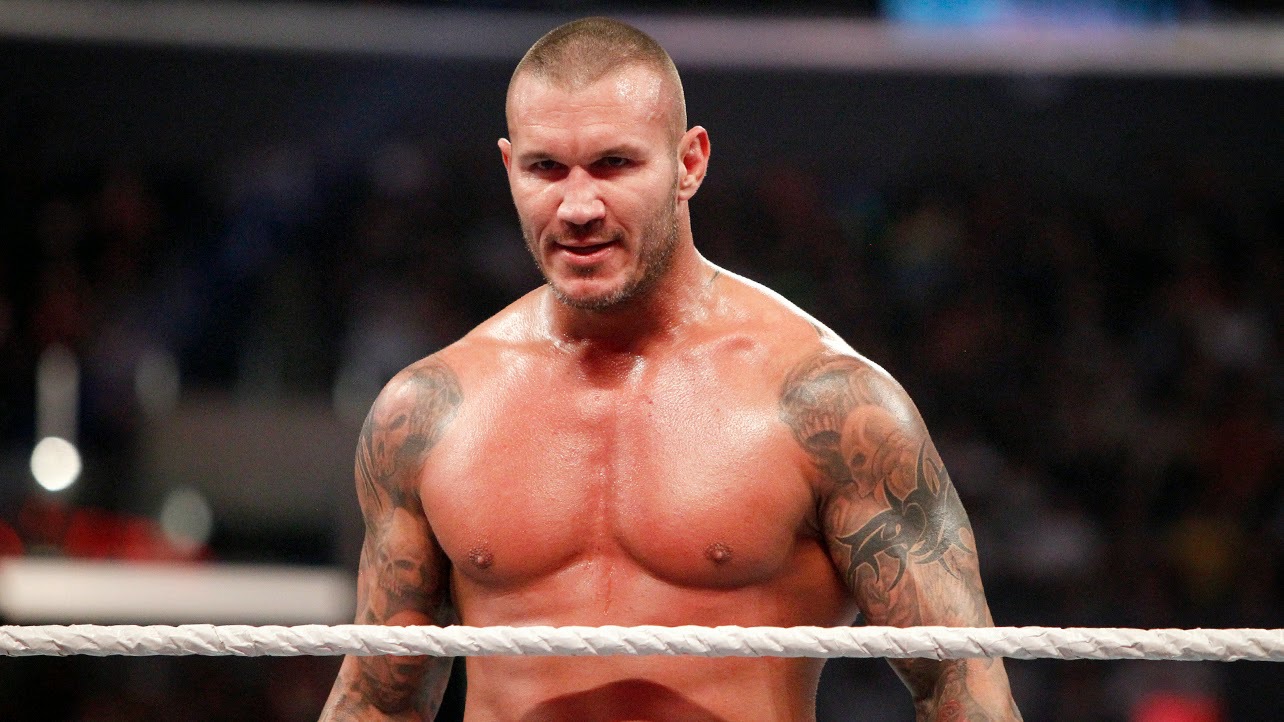 Chris King is back with his look at the best scenario to bring Randy Orton back to WWE, and the perfect opponent for his first big match back.
I wanted to bring everyone's attention to a superstar that's being overshadowed right now, 'The Viper' Randy Orton. After RKBRO lost the Raw Tag Team Championships to The Uso's, Orton vanished from the company. There was speculation about his serious back injury and, it wasn't until The Viper's wife herself posted a candid picture of Orton after successful surgery.
While the focus in WWE right now is either on The Bloodline, Bray Wyatt and Uncle Howdy, or the returning Cody Rhodes, I felt this was a good time to start plotting The Viper's return to WWE.
Randy Orton's Return to WWE
On the Raw-After-Mania 'The American Nightmare' opens the show after a tough battle over Roman Reigns to win the WWE Championship. Rhodes with tears in his eyes is giving an emotional promo about his family's legacy, and how much this title means to him. The WWE Universe is chanting "You Deserve It," and out comes Finn Balor flanked by The Judgement Day.
'The Prince' starts by congratulating the new champion for dethroning 'The Tribal Chief' but, now he wants his title shot. Rhodes being the resilient hero accepts Balor's challenge for the main event. The American Nightmare and The Prince are putting on a clinic of a match, delivering multiple finishers but unable to put the other away. Judgement Day starts to interfere when Orton's music blares throughout the arena. Orton takes out the heels and helps his former protege. Rhodes capitalizes and hits Crossroads for the 1.2.3.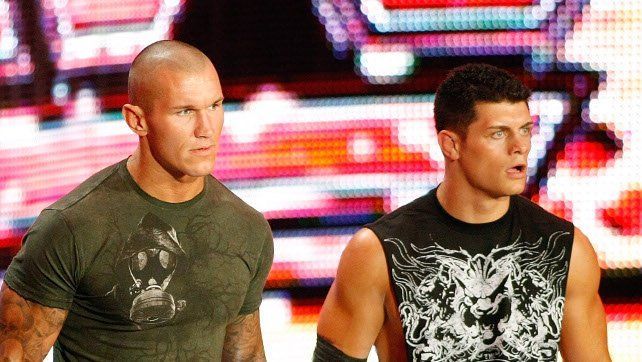 The former Legacy members are celebrating and embracing with a hug as Rhodes goes to raise his newly-won title. In the blink of an eye, The Viper strikes and takes out Rhodes with an RKO Outta Nowhere! The champion is knocked out as Orton hoists the title above his head while trash-talking his now rival. Orton violently throws Rhodes out of the ring and delivers a nasty-looking draping DDT onto the floor.
The Build–And Culmination–of Randy Orton vs. Cody Rhodes
Orton stares giving 2009 vibes as Rhodes' head raises, so The Viper runs and delivers a punt kick. WWE officials come out and break things up and the champion is stretchered out of the arena. The show closes with Orton grinning over the destruction he has caused to his former protege. Over the next few months, Orton and Rhodes enter into an extremely personal rivalry over the coveted prize. We finally make it to SummerSlam where both men agree to raise the stakes and do war inside HELL IN A CELL!!!!
This is how I would book The Viper's return to WWE. If you feel like this should be written differently, I'd love to hear your thoughts!
AJ's Phenomenal Opinion: Bray Wyatt
So everyone loves Bray's return right? Right? Well the McDonald's Sprite spicy opinions of AJ…may feel differently.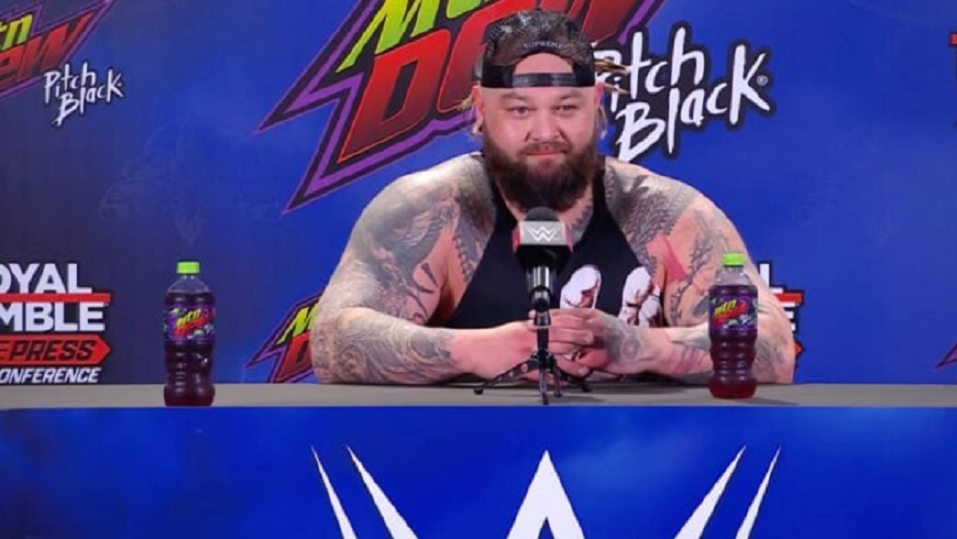 Well, just because my work schedule changed, doesn't mean I'm not going to drop some opinions of mine, of which, I haven't done too bad with. I got Three out of Five for my returns right a few months back and this is going to be about the last entry on that previous list. I knew for a fact that Bray Wyatt would return to the WWE in some way shape or form and time for some… controversy.
As my favorite ratings winner of 83 Weeks once said, Controversy Creates Cash and boy HOWDY… Do I have something to get off my chest here so sit back, order some Chairshot Merch and lets get on with Adam's… Rants for a bit.
Initial Thoughts
Bray coming in and making a return to the WWE was an inevitability. Death, Taxes and I guess WWE Returns are always guaranteed anymore and maybe we could get some new creativity with a supernatural gimmick. Bray has always had that supernatural to him ever since he had the Wyatt Family in Erik Rowan, the late Luke Harper and in the end, Braun Strowman. The Wyatt's had a control like no other and were beloved for a moment in the WWE.
Bray did a lot to make sure things were in motion but for some reason any massive feud he had, he failed. Following a bunch of injuries to the rest of his family and even releases later on, he seemed to at least get some traction going for him. WWE Champion, somehow got Randy Orton with him, Universal Championships and got those big match wins that eluded him in the Wyatt Family beginnings. Let me also say this as well, I actually liked the Firefly Funhouse Match with Cena as a "This is Your Life" match of sorts. I was tickled and entertained… Then much like Bray in character, something changed.
Dark and Terrible Lurk with Fiends
We had a lot to figure out during the Pandemic. Like A WHOLE HELL OF A LOT. Through it all though, WWE figured it out but the person that helped these types of ideas, soured them drastically. Lets go back to the WWE Championship run in 2017. Randy Orton won the Royal Rumble that year and he wouldn't betray Bray, right? Well he does and Mania for the two is set, Orton against Wyatt for the WWE Championship and it was… terrible. Random images of maggots and decay (Not the IMPACT Stable) popping up into the ring as the match goes on and Randy still wins. Through head game attempts, Bray comes up short in the big match moment. That's odd but maybe it will be a bigger pictu– and Jinder Mahal wins the Championship. Okay.
Wyatt returns as this Mister Rogers character and has a darkness inside of him with The Fiend. Now we had this amazing theory or maybe that's what happened but the story was, anyone The Fiend fought, they revert back to their best selves. The Miz returned to be the A Lister, the guy who grabs a microphone that you love to hate. Finn Balor doesn't have the Demon Gimmick anymore because after his loss, he's the Prince again. The cocky guy that walks around because he is the best, he gives no care in the world. Seth Rollins, who he took the WWE Universal Championship from, went from a dorky sweetheart back to the asshole taking every opportunity that he could get because he's that much of a weasel and when he lost… He lost to Goldberg. The one guy that has been the same since 1997. Drums, Pyro Bath, Spear, Jackhammer, "Who's Next?" and during that time, he sucked at points. One of those Rollins matches was in a Hell In A Cell match, the red cage with the red lighting. Match ending with a Stoppage from the referee… INSIDE OF A HELL IN A CELL (I think Sean Waltman said it best… Why did the match stop? It's supposed to be Hell?) and it's one of the rare times that I agreed with wrestling's favorite Uncle… That was Negative Stars for a match.
After Goldberg, he didn't have a commanding presence. He recruited Alexa Bliss who was already over whether she was a Heel or Face and made everything so unbelievably… boring. Alexa had to carry that idiotic demon gimmick and doll, not having anything really supernatural. Just some wrestling and Brock Lesnar cleaning up everything faster than a Chop Shop in main events and segments. He tried to return and make his grand return, beating the Universal Champion Braun Strowman at Summerslam just to falter a literal week later to Roman Reigns, who proceeded to never look back from that win. Bray gets fired after and no more supernatural ideas. Undertaker isn't around really and retires, Kane is a mayor. Paul Bearer is no longer with us and everything is just… normal.
Wyatt's Six (Reasons I Tune Out)
In 2022, Vince retires seemingly from everything and Triple H is at the helm, could he bring balance to everything? He makes a bunch of returns that people love seeing. Johnny Gargano, Dakota Kai, Tegan Nox, Bronson Reed, Dexter Lumus just to name a few and of course, the big one that everyone wanted. Bray Wyatt.
Bray makes this heartfelt return and everything seems great. We get him as him, he makes this weird build to a Wyatt 6, assuming we think it's the Firefly Funhouse and he's just talking, building. Alright well who is going to be these six figures because they are more than just puppets this time around. A masked man named Uncle Howdy that people think is Vincent Marseglia or maybe a bearded Bo Dallas who is Bray's real life brother and he……… pops in and out to confuse people. Okay… (1)
Alexa might return to the 6 because of all the segments and gets darker and a heel. Alright that is perfectly fine but, WHY IS VINCENT DALLAS HERE AGAIN TO JUST INTERFERE WITH RANDOM THINGS? Okay… fine. (2) Alexa has a Women's Championship match against Bianca Belair, that will make sense of thi– it's a clean finish… Why is it clean? No Howdy, No Wyatt just a random VHS tape like I'm watching The Ring about her being dark after the match. Okay…… (3)
Oh Wyatt finally gets a feud for his return. I almost forgot about that! Who will be this first victim? LA Knight.
…Okay…… (4)
Maybe this will be good. They are both great on the microphone, maybe Bray has new moves that he can do and I know all too well how good LA Knight is, I have been an Eli Drake/Shaun Ricker fan for years. This could be a great match that they have, they announced it for the Royal Rumble so it's going to be big and it's a… Pitch Black Match presented by Mountain Dew.
O…okay…… (5)
The Royal Rumble is upon us, the Men's Rumble starts the show and we all have adrenaline in our soul for it and now is this weird Pitch Black Match and it's not a cinematic match. It's in the ring, No Count Outs and No Disqualifications. LA Knight comes out in his iconic Yellow Attire and Wyatt is talking… with a mask on. The lights turn off and the ropes are glowing a neon greenish-yellow… with an announce table spot that… has Nickelodeon Slime inside of it when they break it? Okay fine… I knew the match was going to be dumb and gimmicky from the Mountain Dew Sponsorship. Bray wins, yay. LA Knight comes back with a Kendo Stick and… we get invulnerable Bray again… they don't hurt. Lets go to this crash pad and Bo Marseglia shows up from somewhere and just elbow drops him from maybe fifteen to twenty feet with pyro and the Firefly Funhouse Puppets appear at the top, to watch a fire… And there is number six…
Actual Thoughts on Current Bray Wyatt, Post Rumble
I absolutely hate it.

This was awful. You build whatever insignificant thought process of the Wyatt 6 has going for it when Uncle Howdy does the best Cap'n Shane O elbow drop for a hellfire effect. At least the pyro was better than the AEW Explosion Match I guess…
Regardless, how does LA Knight come out of all of this moving forward? He lost an idiotic gimmick match and looks presumed dead. This just makes me think that whoever in whatever interview said Bray Wyatt is a creative mastermind needs to put whatever they have down before we hear about their T.O.D. posted somewhere. This Pitch Black Match is somehow worse than that Rollins Hell in a Cell Match and that takes talent. At least a good amount of alcohol lulled that from my brain but this made me remember that and enjoy the thought of that match happening with its finish. The best way I can picture how this was pitched was Burnt Dogshit, wrapped in a Kerosine Blanket with… sorry had to look at what I wrote, not putting that on websites but… people saw a Creative Quesadilla and when we got the actual product, it gave Salmonella poisoning and E Coli at the same time.
I really don't want to see another Bray Wyatt match… again. Whoever gave him creative, take it away immediately. As much steam as Bray Wyatt gets in promos or possible matches in the past, the only steaming he gets at the end, is steaming piles of shit. You can say, he's getting paid millions where I'm a little troll on the internet with typing power and I really don't care but to me, Triple H… you finally got your first failing grade with something in your leadership role in WWE.