Chairshot Classics: The Streak Part 11 – The End of the Line (2013-2014)
All good things must come to an end?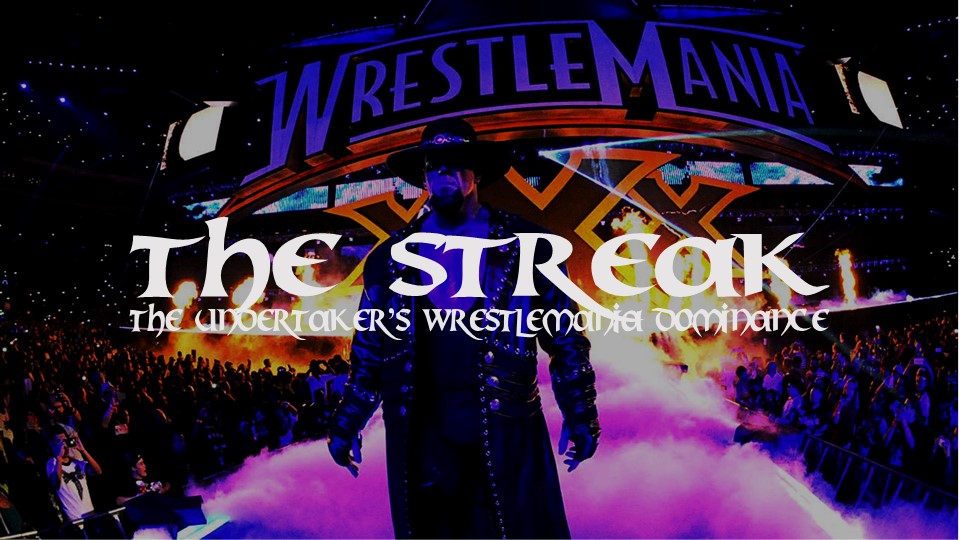 Tiffany reviews the legendary Streak of The Undertaker at WrestleMania, including the night where The Streak…ends?
The years of 2013 and 2014 were a turning point for Undertaker and the Streak. After years of facing contemporaries and young up-and-comers, Time was catching up to the Deadman and his opponents in these years would step up their games to be the man to defeat the unbeatable Streak and one of them would succeed.
The brash CM Punk would be the first to step up. Targeting the Undertaker and mocking the Deadman in a time of genuine grief and vowing to be the one to end the Streak and proving himself to be the best in the world.
Brock Lesnar, returning from UFC, would be the next to step up in a brutal encounter with the Deadman that would have a shocking outcome for both the Streak and, seemingly, the Undertaker.
WrestleMania 29 Punk Gets Schooled:
CM Punk vs. The Undertaker
The start of this feud was actually pretty innocuous. CM Punk won a Fatal Four Way match to earn the right to be the man to face the Undertaker at WrestleMania, no big deal, until Paul Bearer, Taker's longtime friend and manager died just weeks before WrestleMania. As Taker took to the ring to mourn his friend, he was interrupted by Punk and the sleazy Paul Heyman, Punk's manager at the time. Punk would spend the next few weeks mocking and belittling Undertaker, and his genuine grief, even stealing the sacred urn and dumping its contents on the Deadman. It was time for Punk to meet the Reaper.
Punk, and the slimy Paul Heyman, come out, Heyman carrying the urn. Both of them seem to be relishing the boos they're getting.
The Deadman Cometh. Taker from the floor, with a lot of smoke, and his entrance looked like he'd literally walked out of hell, backlit in his cape thing and moving toward the ring. It was time for the brash Punk to to pay for his many sins. I will say that the cockiness that Punk showed in his entrance faded quite a bit when Taker came out, but he recovered quickly, even tossing the urn into the air and playing catch with Paul Heyman, but it was time to face the Reaper
Of all the matches in the Streak, this is the first one I can remember where I really wanted Taker's opponent to get the snot beat out of them. I never liked CM Punk and this feud only furthered my dislike. That said, this was a really good match. Taker and Punk had had a rivalry a few years before, so it's not like this was a cold match.
It sound trite to say Taker was in a BAD mood in this match, but he was. Punk definitely got the snot kicked out of him for his sins, but Punk proved that he was more than capable of hanging with the Deadman. Paul Heyman nearly paid for his own misdeeds with a chokeslam, but was saved by Punk.
There was a NASTY botch. Punk went for his elbow drop from the top turnbuckle to the Spanish announce table where Taker was and he nailed it, but the table didn't break, hurting Punk and Taker more than either of them wanted. Taker went for Hell's Gate, but Punk BARELY got out and barely managed to get a roll through attempt. Punk then went for the Anaconda Vise but that just ENRAGED Taker. Punk then went for GTS, but Taker was a little too tall for him to hit it properly.
In the end, even getting conked on the head with his own urn wasn't enough to keep the Deadman down and Punk would learn that it wasn't nice to mock the Reaper as he suffered a Tombstone to be the 21st victim of the Streak.
Victorious, Taker went outside the ring and found the urn that Punk and Heyman had desecrated and brought it into the ring for a celebration, just he'd done with Paul Bearer countless times.
Highlight: Heyman visibly asking Punk if he was okay. Taker celebrating with the urn.
Rating: 7/10. It was an okay match, but not as good as it could've been.
WrestleMania 30 – The End of the Line:
Brock Lesnar vs. The Undertaker
Brock Lesnar and the Undertaker had a BRUTAL feud back in late 2002, but as the road to WrestleMania 30 got going, Brock Lesnar wasn't thinking about facing the Deadman, he, through his mouthpiece, the still sleazy Paul Heyman, thought he should be included in the WWE World Heavyweight Championship match that was going to be happening. To appease Lesnar somewhat, and probably keep him from destroying the place, the Authority offered him a match with anyone else on the roster, Lesnar's decision was made when Taker interrupted the proceedings. Lesnar signed on the dotted line and Taker signed in a way fitting for the Deadman: He stabbed Lesnar's hand and signed the contract with Lesnar's blood.
Lesnar comes out first, with Paul Heyman. Even though it's usually mild in New Orleans, Lesnar is wearing a beanie.
The Deadman Cometh, and because it's the thirtieth WrestleMania, the WWE pulled out all the stops with a montage of the Streak along with a casket for each opponent Taker beat. It was suitably frightening and cool. Taker came out of the back in his Deadman gear and made the long walk to the ring and very kindly showed Lesnar that there was a casket made for him too, and then set it on fire. Lesnar looked LEGIT freaked out. It was time.
I'm going to be honest, when I heard what happened, I refused to watch the match. I didn't want to see the Streak end, and certainly not to Brock Lesnar, who I can't stand. When I watched the match last year, I was shocked at how…old Taker looked, even compared to 2013.
The thing that struck me most about this match is how…not good it was. I don't expect art from Taker, but this was just not a good match for the Streak to end on, especially after Taker was VISIBLY out on his feet about halfway in and made the whole thing much worse.
Another thing that struck me was how the commentators tried to warn the audience watching at home what was coming. They didn't come straight out and say 'BTW, Taker's losing', but they kept hinting that Taker was going to lose.
The end would come, but it would take five F-5s for Lesnar to finally be the first man to beat the Undertaker at WrestleMania. The crowd was stunned silent as the music hit, no one expected Taker to lose, not when he'd beaten the best the business had to offer. Lesnar and Heyman beat a pretty hasty retreat, leaving Taker in the ring. Taker finally got up to a standing ovation, looked around at the crowd, and slowly made his way up the ramp. The Streak was over.
Highlight: Heyman's reaction to Lesnar winning. The standing ovation of the audience and commentators.
Rating: 6/10. It wasn't a great match to end the Streak on.
Tiffany's Takes: WWE 205 Live (5/21/19)
Did the 205 Live Crew deliver this week?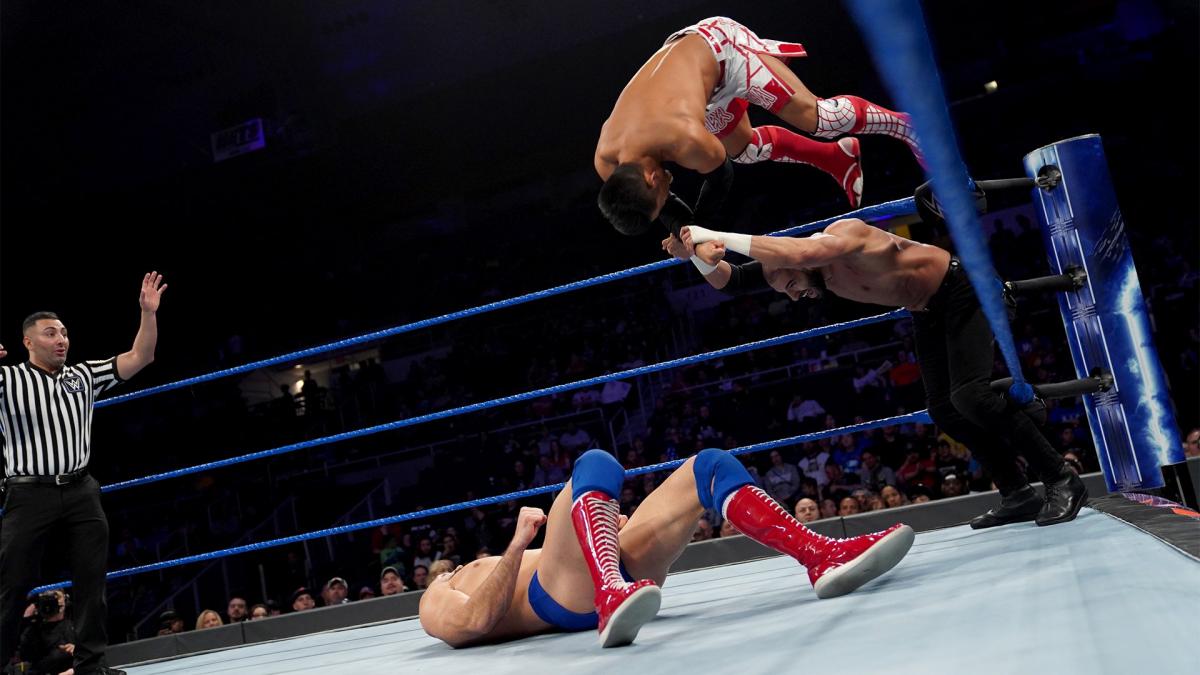 Tiffany Takes time to look into this week's edition of WWE 205 Live. Did the Cruiserweight Division deliver?
After a tough bout at Money in the Bank, where does the Cruiserweight Championship (and all of the WWE 205 Live crew) go now?
Singh Brothers vs Jack Gallagher and Humberto Carrillo: I was a little disappointed that Lucha House Party's RSVP got lost in the mail, but I'm assuming that they're selling the beatdown from Lars Sullivan. However, it was nice to see that things are good-ish between Carrillo and Gallagher after last week. However, it sucks that the Singhs still lost! Sure, they look like cut rate male strippers in their ring gear, but they're really talented should be getting better than being beat every week, didn't they suffer enough of that working for Jinder Mahal?
Fatal Five Way: Akira Tozawa vs Brian Kendrick vs Mike Kanellis vs Oney Lorcan vs Ariya Daivari: Before I discuss this match and how much I hate multi-man matches that aren't for a title or a contendership, I want to praise  Maria Kanellis for her tribute to the late Ashley Massaro, who passed away over the weekend. During Maria's first run in WWE way back when, she and Massaro were friends and sometimes on-screen partners and allies, including the storyline of Ashley convincing Maria to pose for Playboy, over the objections of Maria's onscreen boyfriend, Santino Marella. Yes, THAT Santino Marella. Maria wrote Ashley's name on the palm of her left hand and showed it as she and Mike Kanellis did their pose. I know Maria has talked about how much Ashley meant to her, but it was nice to see her pay tribute to her former friend, especially since WWE has made no further mention of Massaro outside of a 'In Memory Of' at Money in the Bank. Plus, I loved her outfit.
Back to the ACTUAL match. I really hate when WWE does multi-man matches that don't really have a purpose. This match wasn't for a #1 Contendership, it was just to put the five top-ish guys in the ring and see what happened. I was actually stunned that Tozawa won since I still think Daivari is going to be going for the championship in Saudi Arabia, but it was interesting to see Tozawa and Kendrick mix it up a little. Kanellis' bad luck continues to be frustrating, it's hard to see what, if anything, WWE has planned for him other than just having him lose every week.
Overall Thoughts: So, how was 205 this week? It was a little…lacking. It had two great matches but it felt like there wasn't a real direction they were heading. The Fatal Five Way was just to see who was the best but that logic was a little dumb because it was more about who was opportunistic than who was better in the ring.
I did enjoy the team of Gallagher and Carrillo, but I can see Carrillo's gimmick, whatever it is, getting old really quick. Hopefully the teaming with Gallagher will give Carrillo more of an edge, like teaming with Sasha Banks gave Bayley more of an edge.
I still think it's going to be Nese vs Daivari II at Super Show Down, but we'll have to wait and see.
That's it for Tiffany's 205 Takes! Tune in tomorrow for my takes on the NXTs!
Tiffany's Takes: WWE SmackDown Live (5/21/19)
Did Smackdown deliver in your eyes?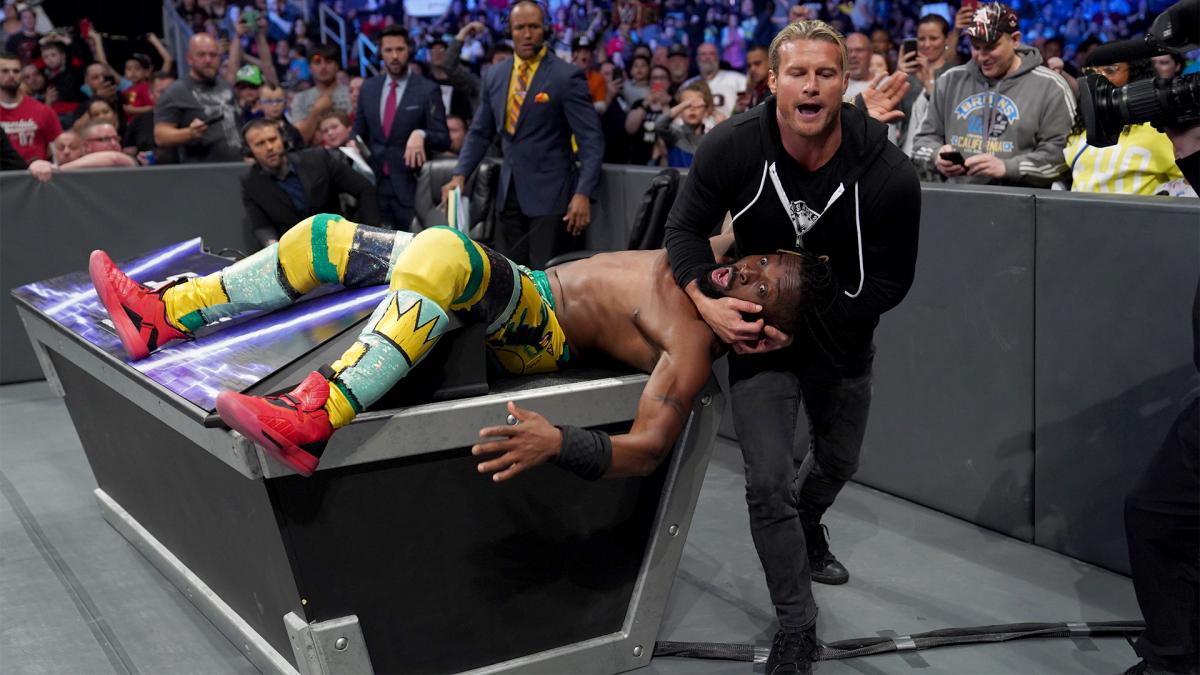 WWE followed up an eventful edition of Raw with another eventful edition of WWE Smackdown Live, and Tiffany has her Takes on the entire thing!
After the shocking events of Money in the Bank, how will SmackDown move into SummerSlam season?
Money In the Bank: I'm already over this. The yapbox for Mr. Money in the Bank managed to be so obnoxious tonight, it made want to do things with that briefcase that are physically impossible. Hopefully the fact that there hasn't been a successful men's Money in the Bank cash-in since Dean Ambrose in 2016 will hold true.
WWE Championship: I felt really bad for Sami Zayn. Here he is, becoming a top heel, but he gets sacrificed after a great match with Kingston, just so Dolph Ziggler, who hasn't been on TV since January, can walk in and get a title shot. Really? Plus, what was Ziggler's malfunction? Way he was acting, you'd think Kingston double crossed him or something.
As for Ziggler, I actually rolled my eyes at his explanation. Ziggler got the shit knocked out of him by McIntyre back in January and hasn't shown his face since. WWE wasn't denying him a damn thing, so the idea that he was more deserving of Kofi's spot is nonsense. Sit down, Dolph.
One thing I found interesting was the whole situation with Big E, the real one, not the fake schmuck that came out first. Big E and Ziggler were once business associates when E first debuted on the Main Roster, the fact that E got conveniently taken out, leaving Kingston without his New Day pals raises some serious questions.
WWE 24/7 Championship: There's a lot of things you can say about Carmella, but she's a good friend. Not only did she spend most of her evening trying to help R-Truth keep the WWE 24/7 Championship, sacrificing a chance to pummel Mandy Rose in the process,she even tried to help him with his disguise and didn't take advantage of him to try and grab the belt for herself. That's friendship.
Women's Championship: So, Emmie Slattery (Lacey Evans) and India Wilkes (Charlotte Flair) took on Scarlett O'Hara (Becky Lynch) and…I hate to refer to Bayley as Melanie Wilkes, but I've painted myself into that corner with the 'Gone with the Wind' references. ANYWAY, the two Women's Champs took on the women they beat on Sunday. Charlotte was clearly still mad about losing her title less than five minutes after she won it, but not only did she and Emmie not win, but CHARLOTTE took the pin. However, don't be fooled into thinking things are rainbows and unicorns between Scarlett and Melly. Becky and Charlotte are owed rematches and Becky's coming to collect hers.
Mustafa Ali vs Andrade: God love Mustafa Ali. He took a hell of a beating on Sunday and lost the opportunity, that RUMOR says he was promised, to be the Money in the Bank winner, but then he and his poor back got another pounding at the hands of Andrade. However, unlike what happened at Money in the Bank, Ali refused to let another victory be snatched away and fought through what looked like serious pain to pin Andrade and leave Rhode Island a winner.
Roman Reigns vs Elias: Remember when everyone predicted that Drew McIntyre would be a world champ and the best thing since sliced bread last year? Well, he's back in the position he always seems to end up in: Lackey to someone with more personality than him. It was revealed on Monday that Shane was using McIntyre as his new muscle and used him to punish Roman Reigns after Reigns defeated Elias yet again. Problem is that Reigns is great at getting guys over, but unless he can manufacture a personality and charisma for McIntyre, this feud is going to be a waste of time because McIntyre is as interesting as beige paint and barely gets a reaction.
Overall Thoughts: So, how was SmackDown? Well, it was actually pretty good. There was a lot of of story progression as WWE gears up for Saudi Arabia, Mudhole Stomping, or whatever the next US PPV is, and SummerSlam season.
I will admit to being hesitant about the 24/7 championship and there are some issues I see with it long term, but right now it's a hoot to watch and definitely helps break up the show.
I'm 'bleh' on Ziggler vs Kingston. They always have great chemistry, but this whole situation is uncomfortable and weird. It feels like whoever WWE actually wanted to put with Kingston in Saudi Arabia is refusing to go and so they're putting in Ziggler just so the match will be on the card.
Becky and Bayley was a great team up, but it's clear that Becky isn't going to be leaving SmackDown anytime soon, RAW Women's Champion or not. Charlotte taking the pin was odd, but very satisfying to see.
The whole thing with Reigns and Shane is good, but it seems that WWE hasn't given up on trying to get McIntyre over with the crowd with or without a personality. Vince is a stubborn one.
That's it for Tiffany's SmackDown Takes! Up next is 205 Live!