Chairshot News
News here! Commentary on the passing of The Destroyer, contract status of Rousey, Styles, Jim Ross and more!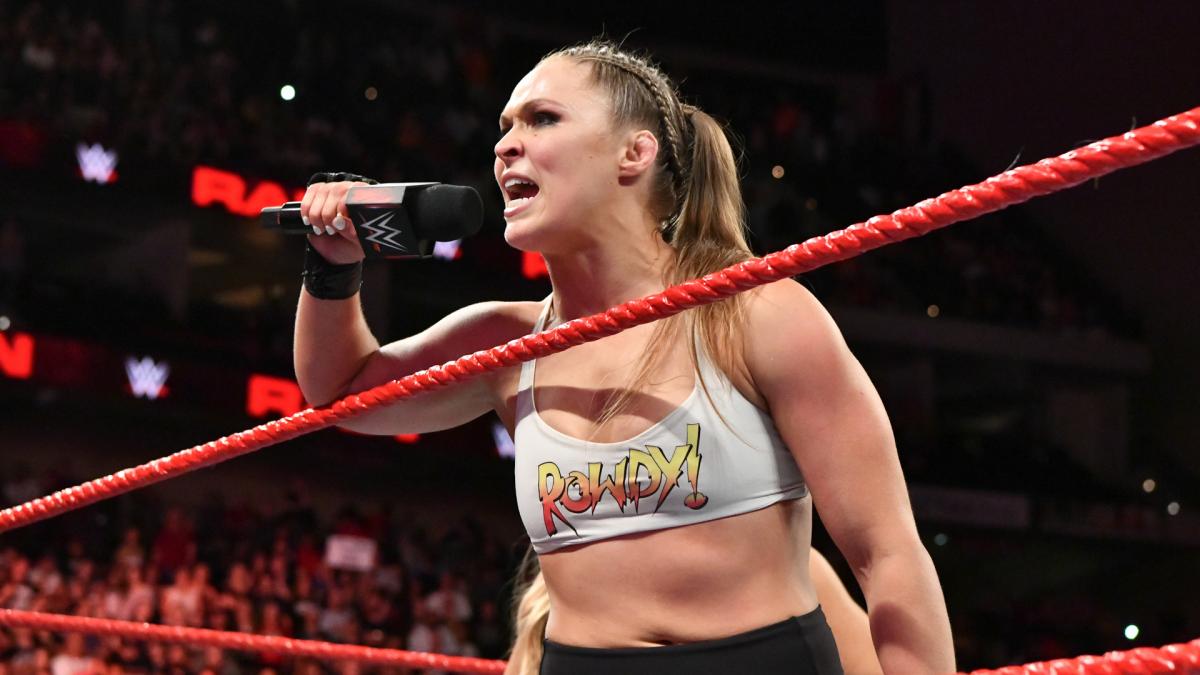 News here! Commentary on the passing of The Destroyer, contract status of Rousey, Styles, Jim Ross and more!


The Destroyer Passes Away At 88
The Destroyer , real name Dick Beyer, passed away today at 88 years old. According a Facebook post from his son, he died at his home surrounded by his family. They have asked fans to post their memories on Facebook at the The Destroyer – Honoring A Wrestling Legend page that you can find
Jason's Take
A tough week for the world of wrestling continues. The Destroyer wrestled a bit before my time, though I remember growing up near Minnesota, we used to get re-runs of classic AWA programs when I was a kid and when Beyer was then known as Doctor X. He was one of the first masked wrestlers I can remember. Thoughts and prayers with his family.
Jushin Thunder Liger Announces Retirement
Legendary Japanese wrestler Jushin Thunder Liger announced that he will retire January 2020 at the Tokyo Dome. Many US fans remember Liger taking on Brian Pillman in the first ever match in WCW Monday Nitro history.
Jason's Take
Honestly, I have rarely followed Japanese wrestling, so I am only vaguely familiar with Liger with his short time in WCW in the late 90's. As his career comes to a close, I'm sure many of the other writers on the site more familiar with him will have thoughts, tributes, and matches that are must watches.
Jim Ross To Leave WWE
Jim Ross announced today on his latest podcast that he will be leaving WWE when his contract expires at the end of March. He also stated that he believes he will not be out of work for long.
Jason's Take
When the initial rumblings of AEW started, it was heavily rumored that Jim Ross would be involved. Out of all the names rumored for the promotion, Jim Ross makes the most sense. The company unassumingly intends to have weekly television in addition to pay per views, so having a widely recognized voice in professional wrestling would be a key hire for the company.
Update On Lars Sullivan
Yesterday I commented on the initially planned match involving John Cena and Lars Sullivan at WrestleMania and how it was changed to Samoa Joe. As an update to some of the anxiety issues Sullivan has been dealing with, ProWrestlingSheet is reporting that Sullivan is in a good place mentally, and Vince McMahon is still a big supporter of Sullivan.
Jason's Take
Not to be a walking public service announcement, but depression and anxiety sucks, and if you are suffering with it, talk to someone. A friend, a family member, a counselor, someone. Struggling with it myself in the past, I know that some jobs aren't so understanding, so it is refreshing to see the WWE handle this well.
AJ Styles Contract Status
A few months ago, there were rumblings regarding the contract status of AJ Styles. Would he resign with WWE or make the jump to AEW? The Wrestling Observer Newsletter has reported that while he has not yet signed a new WWE deal, he has told many that he plans on staying with the company, and many people backstage are under that impression as well.
Jason's Take
I am sure there was legitimate interest from AEW to bring Styles in. Kenny Omega has often said a match with Styles would be his ideal dream match. I think Styles is legitimately happy in WWE, and they have done well with him creatively.
Ronda Rousey Contract Status
It has been widely speculated that Ronda Rousey will be leaving the WWE after WrestleMania. On the latest edition of Wrestling Observer Newsletter, Dave Meltzer is reporting that her departure date is up to her, and the belief of many is she has yet to make a decision. As of a few weeks ago, the creative team was planning for her match at WrestleMania to be the send off for her.
Jason's Take
I have said it previously but will say it again; the feud over the RAW women's championship is one of the hottest angles the company has had in sometime, and is the hottest women's angle in company history. Rousey has been running hard since last WrestleMania, and in order to keep her fresh and keep her as an attraction, time off would do her well.
Flaming Pearl Oracle: Asian Pacific Announcements With Major Impact
Some big news on the Asian Pacific front, including AEW involvement, partnerships, and former WWE NXT star Zeda Zhang!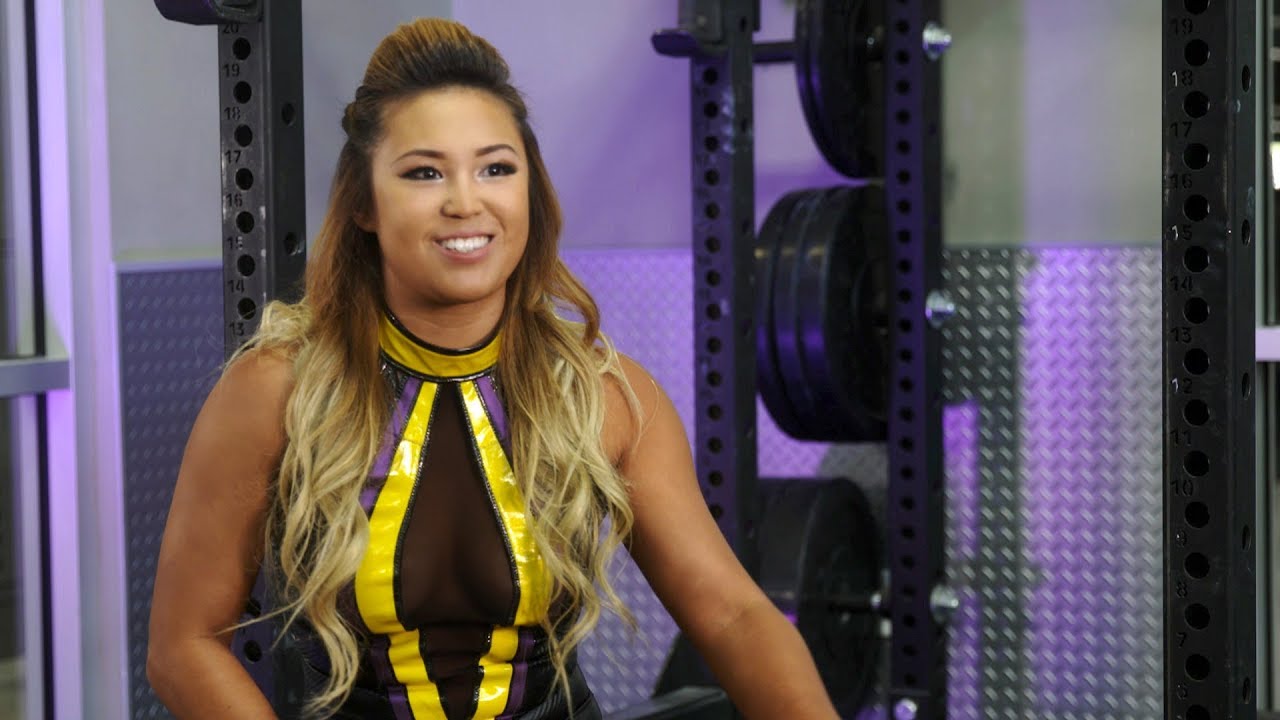 Shawn checks in with some big news on the Asian Pacific front!
The May 11th Belt and Road Championship Tournament 2 has been active over the past weekend.  The originator Middle Kingdom Wrestling (China) announced several participants for the upcoming event being hosted by Nepal Ring Wrestling Association (NRWA).
The Belt and Road Championship Tournament will not be an actual tournament format.  The design of the event will change to a more recognizable event with several matches.  The participating promotions decided to keep the event's name as a tribute to the first 2018 initiative.
The main event has been announced to be a fatal four way style match for the championship.  The 2018 champion Black Mamba (MKW) will defend his belt against Ash Silva, Tommy Combat, and Nuwakote Tiger.  
In mixed tag team match, Michael Su and Zeda Zhang  vs Shine and Dilaasha.  Michael Su and Zeda Zhang (former WWE NXT superstar) will represent China's Middle Kingdom Wrestling.
Middle Kingdom Wrestling (MKW) champion Big Sam will also defend his title against Nepal Ring Wrestling Association's representative David.
In Other Asian Pacific News
On 20 March 19, Hong Kong Wrestling Federation tweeted an interesting proposal.  Hong Kong Wrestling promoter Ho Ho Lun may be attempting to partner with New Taiwan Wrestling (NTW), Grapple Max Singapore, Singapore Pro Wrestling, Middle Kingdom Wrestling, Philippine Wrestling Revolution, and Malaysia Pro Wrestling.
This type of partnership would have a major impact globally. Currently Middle Kingdom Wrestling works closely with the WWE's NXT Asia program.
This alliance could restrict talent sharing, hinder cooperation events in the region, and exclude a small number of independent promotions.
Noticeably not on this list are Gatoh Move Pro Wrestling (Thailand) and  Oriental Wrestling Entertainment (China).
This next piece will be covered in more detail by AEW reporter Brandon King.  On 23 March, Middle Kingdom Wrestling inquired about booking an AEW women's wrestling talent.  I have reached out to MKW officials with several questions.  They have requested a couple days for them to provide their responses.  I will provide more information probably Wednesday or Thursday.
Chairshot Wrestling News Shuffle: Hart Foundation Are Hall Of Famers, Women Main Event WrestleMania, Kofi vs Bryan and More!
News here! Commentary today on the Hart Foundation as Hall Of Famers, Women Main Event WrestleMania, Kofi vs Bryan and More!
News here! Commentary today on the Hart Foundation as Hall Of Famers, Women Main Event WrestleMania, Kofi vs Bryan and More!


Hart Foundation To The Hall Of Fame
The Hart Foundation had been rumored to be a inducted into the hall of fame class this year for the past few months. Now, WWE has made it official.
On March 1985 in Brantford, Ontario, Jim "The Anvil" Neidhart and I officially became the Hart Foundation. On April 6, 2019, we take our place in the WWE Hall of Fame. I wish Jim was still with us to celebrate this moment, but I know he'll be on stage with me in spirit. pic.twitter.com/hFasuj385Q

— Bret Hart (@BretHart) March 25, 2019
Jason's Take
This is well overdue as the Hart Foundation were one of the top five tag teams in WWE history. The only disappointment is the induction comes after the passing of Jim The Anvil Neidhart.
Women To Main Event WrestleMania
It had been speculated since November, and now it will finally happen. The women will main event WrestleMania for the first time in history. Becky Lynch, Ronda Rousey, and Charlotte Flair will face off in a triple threat match for the RAW women's championship.
BREAKING: #WrestleMania 35 will feature the first-ever women's main event when @RondaRousey, @BeckyLynchWWE, and @MsCharlotteWWE battle for the #RAW #WomensChampionship! https://t.co/kZvtY1hUo3

— WWE (@WWE) March 25, 2019
Jason's Take
No surprise here, but I am glad the WWE has announced this in advance, rather than handling it like the Hell In A Cell match between Flair and Banks. Depending on who you ask, this match is ever over-hyped, or will be the greatest women's match in company history. Regardless, the media is all over this announcement, so you can be all eyes will be on this main event. So hopefully fans will be able to last through the 8 hours of WrestleMania prior to this match.
Nikki Bella Announces Her Retirement
On this week's episode of Total Bellas, Nikki Bella announced her retirement. "I feel like I'm too old for that travel," Nikki said about the last WWE tour. "I really am ready to hang up the jersey. I can say it fully."
WWE Spoils WrestleMania World Title Match
We know that Kofi Kingston will most likely take on Daniel Bryan at WrestleMania for the WWE World Championship. Apparently, a reddit user came across a sponsored ad from WWE's Instagram account today that "spoiled" the match announcement.
Jason's Take
No real surprise here, we all knew this match was going to happen. I can't say that WWE's Instagram "spoiled" this match announcement.
Becky Lynch Offered Multi-Year Deal
Becky Lynch has been "The Man" when it comes to the women's division in 2019. With that in mind, Pro Wrestling Sheet has noted that WWE has offered Becky a multi-year deal to stay with WWE and it includes a significant pay raise. She is expected to sign the new deal soon.
Jason's Take
Some love Becky, and some love to hate Becky. Regardless, the contract extension is deserved, as she has been part of the shot in the arm the women's division has needed the last 10 years.