Good, Bad and Ugly Preview: WWE FastLane 2019
Will FastLane deliver a Good, Bad, or Ugly experience?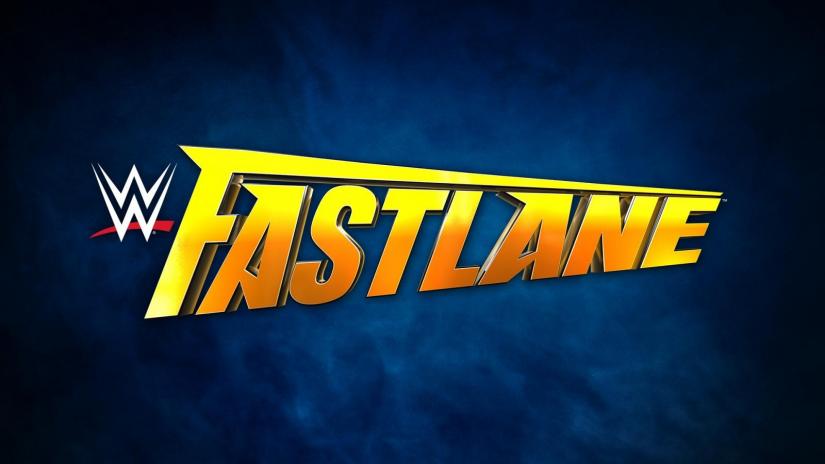 Bobby Fernandes presents the Good, Bad, and Ugly preview for WWE FastLane 2019!
The last speed bump on the way to WrestleMania, it really is all going down after this small show.  Will it be a small show though?  I would say not, as on paper, this show may have some significant ramifications to the big dance.  How will it fare on the most important of all scales, will it be Good, Bad or Ugly? 
GOOD
WWE Championship Match- Daniel Bryan (C) vs. Kevin Owens
There is a lot of history here in this rivalry.  It already has so much attention due to the injustice to Kofi Kingston and the absolutely bizarre behavior of Kevin Owens.  We deep down have a winner here as both guys are Main Eventers and big dogs on the roster.  There is little to no doubt that this will be one hell of a physical match and the crowd will get their money's worth no matter what.  Daniel Bryan retains! 
WWE SmackDown Women's Championship- Asuka (C) vs. Mandy Rose
On the fence with this one until I remembered that Mandy Rose can work decently depending on her opponent.  Asuka is nasty and can work anyone especially someone as talented as Mandy Rose.  She isn't the best but that bombshell is far from the worst.  Her partner Sonya Deville would have suited this rivalry a lot better in most opinions.  However here we are.  Hopefully setting up something better but this looks to be Good enough.  Winner:  Asuka! 
The Shield vs. Baron Corbin, Bobby Lashley and Drew McIntyre
The Shield is back, and no one is upset. Even the ever hated Roman Reigns when with his Shield Brothers back in the dark days, was over with the audience.  There is something about the hounds of justice that is just amazing, almost magical.  Their opponents are equally impressive and massive at that.  We have ourselves a major "sloberknocker" on our hands and all around this is looking very Good.  Shield Wins!
Charlotte vs. Becky Lynch (Lynch Gets spot in WrestleMania 35 Match)
It's safe to say no one is happy that the triple threat is reality.  This really is stupid and bad for business but it is what we have, maybe.  Now we have a chance that Lynch is even in the match but she has to beat Charlotte first.  It really is crap but this match won't be.  This match should be fireworks and as hot as the crowd will be when Lynch's music hits and the Man comes around.  This will rock and you can beat the Lass Kicker has this locked.  Becky Lynch Wins!
WWE Raw Tag Team Championships Match- The Revival (C) vs. Aleister Black and Ricochet vs. Roode and Gable
As red hot as the NXT boys are right now, and the immense talent surrounding them in the Champs and the former champs, we will have a decent match here.  Expect to see some actual wrestling and of course the high flying, high impact usual from the NXT guys.  This will be a Good match.  The Revival Retains! 
Andrade vs. Rey Mysterio
Yes! This is a match and feud that will never get old or played out.  These two can absolutely "fight forever."  Expect high flying, non-stop absolutely out of you seat, action.  This will not be boring, slow or otherwise.  We have gold here and could be the best match we see in the evening unless they have been told to tone it down.  Huge Match and a decisive Andrade victory!  Great expectations here!
BAD- No, but possibly some Ugly stuff on deck.
UGLY
WWE SmackDown Tag Team Championship- The Usos (C) vs. The Miz & Shane McMahon
Botchamania seems to be eminent however we could be surprised.  This aside from splashes, superkicks and a coast to coast is a recipe for disaster.  The feud is ugly, the matches and promos have been Bad and it will take a miracle for something Good to happen here.  Uso's Retain and hopefully McMiz can stop already!
WWE Women's Tag Team Championship- Bayley and Sasha Banks (C) vs. Tamina Snuka and Nia Jax
This was touch as Boss n Hug are amazing and perfect first bestie tag champs for the Women's division.  That being said though, this match will be a nightmare in the form of two giant Samoans who cannot work.  Nia Jax will be slow and sloppy and Tamina will no doubt be horrendous as that is her normal.  Boss n Hug Win and God help us, hopefully this is quick!
FINAL
Overall
We seem to have a Good show on board for Sunday.  Fastlane has a lot of Gold on the line and big matches.  It is being set up to be a major precursor to the biggest night in Sports Entertainment.  The stakes are high, the talent is there, and the rest will be history soon enough!
The results are in as far as what I think will happen but the show is yet to go down?  How will they do, will they be a textbook, no surprise, no frill waste of time, or will this be the precursor to a majorly explosive WrestleMania?  We will find out this Sunday at Fastlane on the WWE Network.