Greg DeMarco's Three Stars Of The Night: WWE Smackdown (3/19/19)
Was Kofi Kingston the obvious choice for the First Star?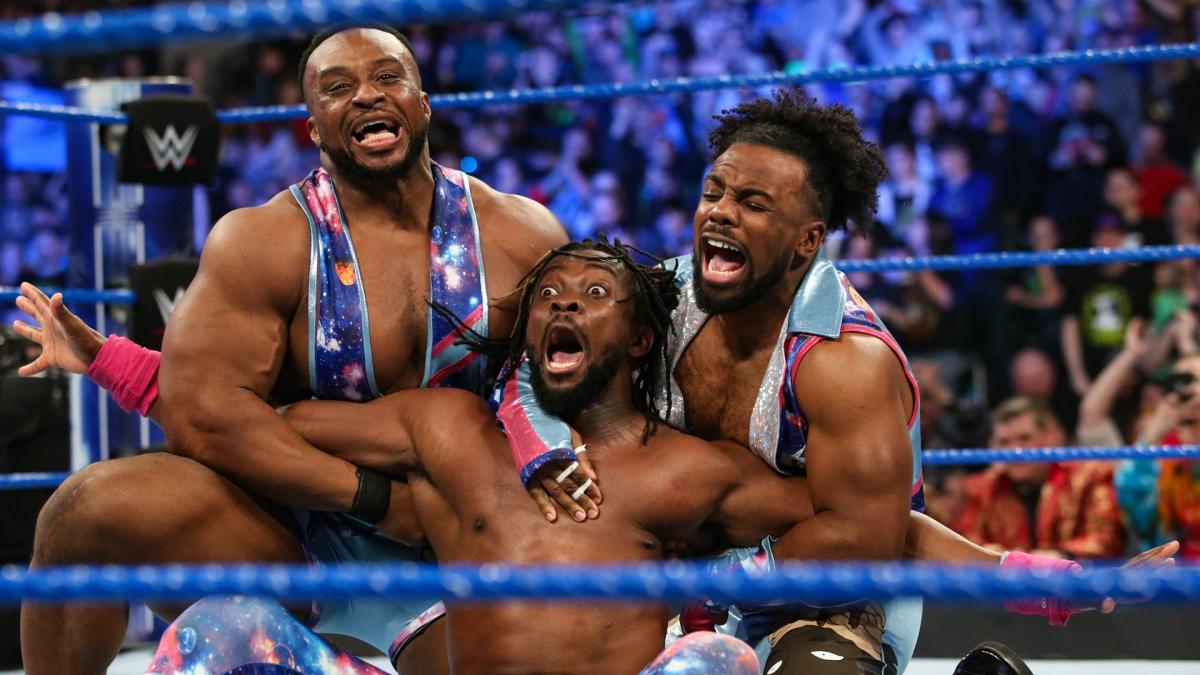 Greg DeMarco brings the Three Stars of The Night back once again with the March 19 episode of WWE Smackdown!
Smackdown was a pivotal episode on the Road To WrestleMania, as the world waited for Kofi Kingston to solidify his spot at WrestleMania. And in true WWE brilliance, Vince McMahon pulled the carpet out from under Kofi's feet, continuing the story for a little longer. Now, it's Three Stars time…shall we?
The Third Star:
The Miz is one of the greatest heels WWE has ever seen, even if you don't want to admit it. Now, he's a big babyface, and he's standing opposite another great heel in Shane McMahon. Conventional wisdom would say that Miz should be a heel and Shane a face, but the roles are flipped and it's working. It was interesting to see The Miz call out Vince McMahon along the way, but Vince is the baddiest of bad bad guys in the history of ever, so it works. Either way, Miz delivered in this promo, and got his coveted spot on the Three Stars.
The Second Star: Elias
Randy Orton is one of the most underappreciated wrestlers in WWE. We're headed to WrestleMania 35–Orton appeared at his first WrestleMania at #20. He faced The Undertaker at 21. Triple H at 25, ten years ago. And he's still going strong. Orton worked his ass off for Kofi, and he's delivering a great program with AJ Styles on the Road to WrestleMania.
Honorable Mention: The IIconics, Cesaro, Daniel Bryan, Kevin Owens, Charlotte Flair, Becky Lynch.
And now… a distinction usually reserved
for the top performer of the night …the first star!
The First Star: Kofi Kingston
If you need me to explain to you why Kofi Kingston is the First Star, you should pick up a new hobby. Or at least, hit me up on social media and we can talk about what he did here, and has been doing since the build to Elimination Chamber. WWE keeps throwing curveballs, and they very well might continue through WrestleMania itself, but Kofi will come out on top. He did just that tonight, until Daniel Bryan (well, really Vince McMahon) showed up.
---
Who are your Three Stars of WWE Smackdown Live? Comment on social media @ChairshotGreg, @theCHAIRSHOTcom, and use the hashtag #UseYourHead!
---
In hockey, a game's "Three Stars Of The Night" represent the top three performers of the night. For more clarification, I defer to this Pittsburgh Gazette explanation:
"The tradition dates to the 1936-37 season, when Imperial Oil became the principal sponsor of Hockey Night in Canada radio broadcasts and was seeking a way to promote one of its products, Three Star gasoline. The idea of doing so by selecting the top three performers in a particular game purportedly came from a Canadian advertising agency.
Many clubs do recognize the player with the most three-star selections with an award or trophy, usually in conjunction with a corporate sponsorship, at the end of the season (or sometimes, each month). All six Canadian franchises, for example, have an affiliation with a well-known brewery.
The NHL keeps track of its own Three Stars Of The Night selections, but that is done on a league-wide basis. The league employs a system that awards 30 points to a first star, 20 to a second star and 10 to a third – a running total can be found on the league's website – but it does not present an award based on them."
In hockey tradition, the first star represents the best of the three, but all three are considered to be receiving a high honor.
NXT Minus 6: Moving Forward
What does the next era of NXT hold?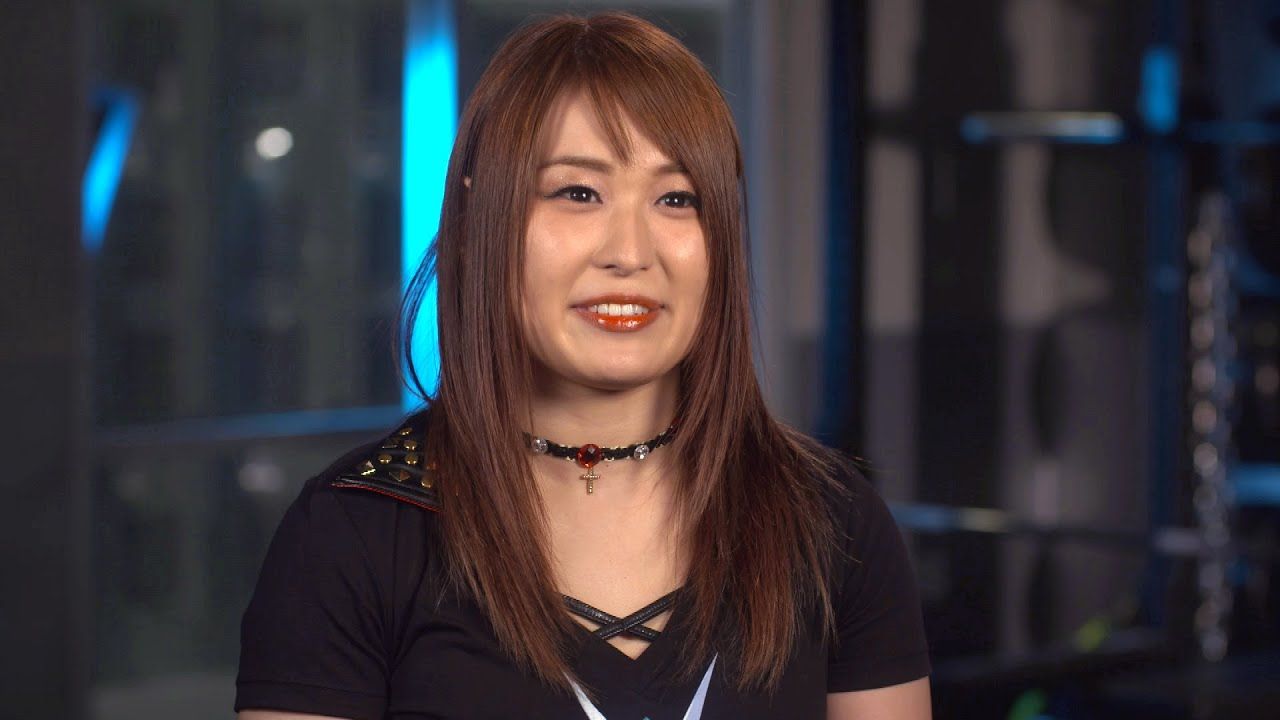 It's WWE NXT: We're moving on. We're not bitter. We're happy with what we have.
6. The WWE reeeeeally loves to screw with us. They spend weeks dumping on NXT then kick off a show with a 4.7 star banger?!?!?! Buddy Murphy is a big league striker. He packs a punch far above his weight class. Meanwhile, Velveteen Dream steals another victory. I like where they're going with him. Shades of the Ultimate Opportunist. Living on the Edge of a Dream?
5. "Charlie Brown finally kicked the football." Oh Mauro, sometimes you are just too good.
4. Dominik Dijakovic is in desperate need of a save. I have no idea what that promo was. Ancient Wicca prayer? Medieval magnet poetry? He is world class in ring and absolutely floundering on the mic. He's so bad, it would be an upgrade if Io Shirai was his manager.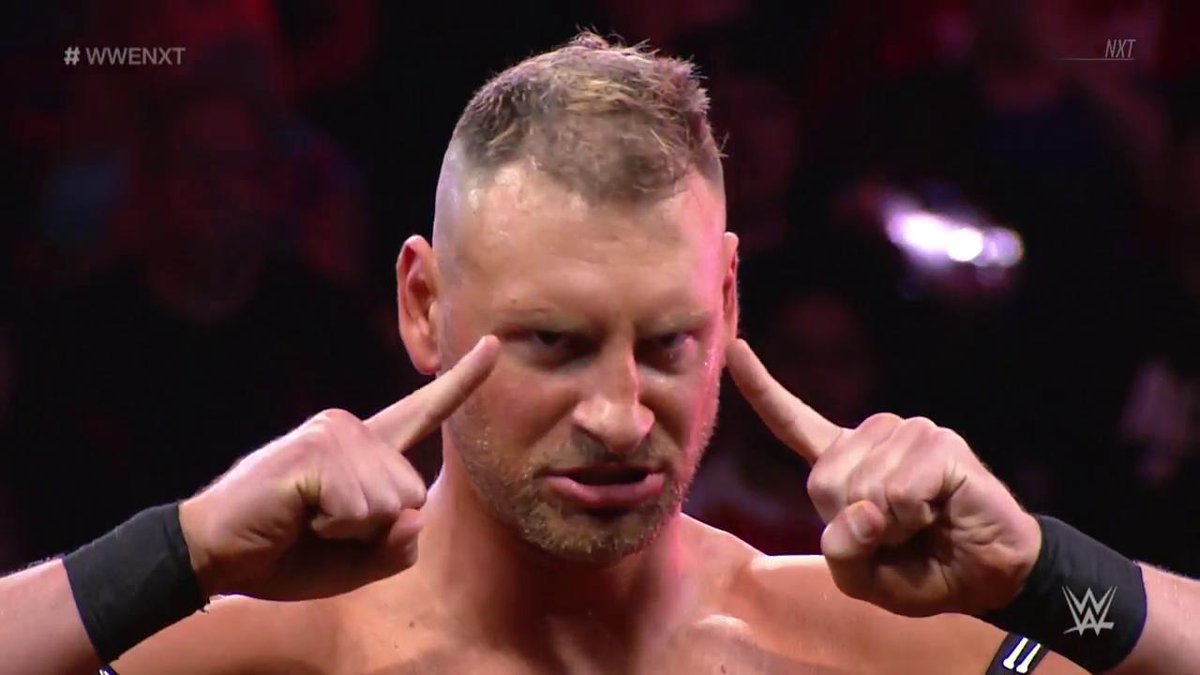 3. Speaking of promos, Johnny Champion adds another layer to his story. Johnny Smartass absolutely crushed Adam Cole on the mic. I know they said 2-out-of-3 would be definitive, but if we get Johnny Gargano-Adam Cole part 2 in HIAC or falls count anywhere, I'd find it in my heart to forgive them.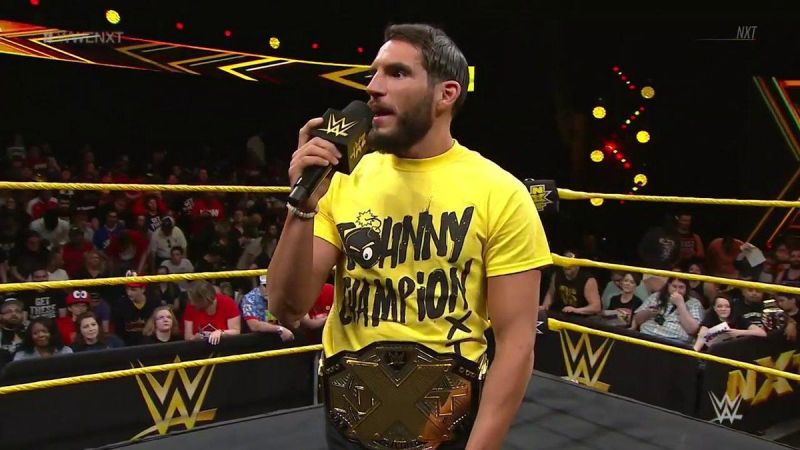 2. Shayna Baszler watches Dark Side of the Ring. She thinks it's a comedy. She is PURE EVIL. She is as pure of a heel as there is. She is the anti-Ricky Steamboat.
1. I'm trying to overlook how poorly WWE handled Kairi Sane's last NXT match. Instead, I am focusing on how much it adds to the inevitable Baszler-Io Shirai matchup. Shirai has improved in ring every time out, but she's still anime nicey nice. It will be exciting to see her turn up the emotion and intensity and really look to hurt Baszler as payback for her best friend. This one could steal the show at the next Takeover.
That's right…I said it.        


Mcleod: Will We Ever Get The Lee vs. Dijakovic Rematch?
Will we ever see the anticipated rematch?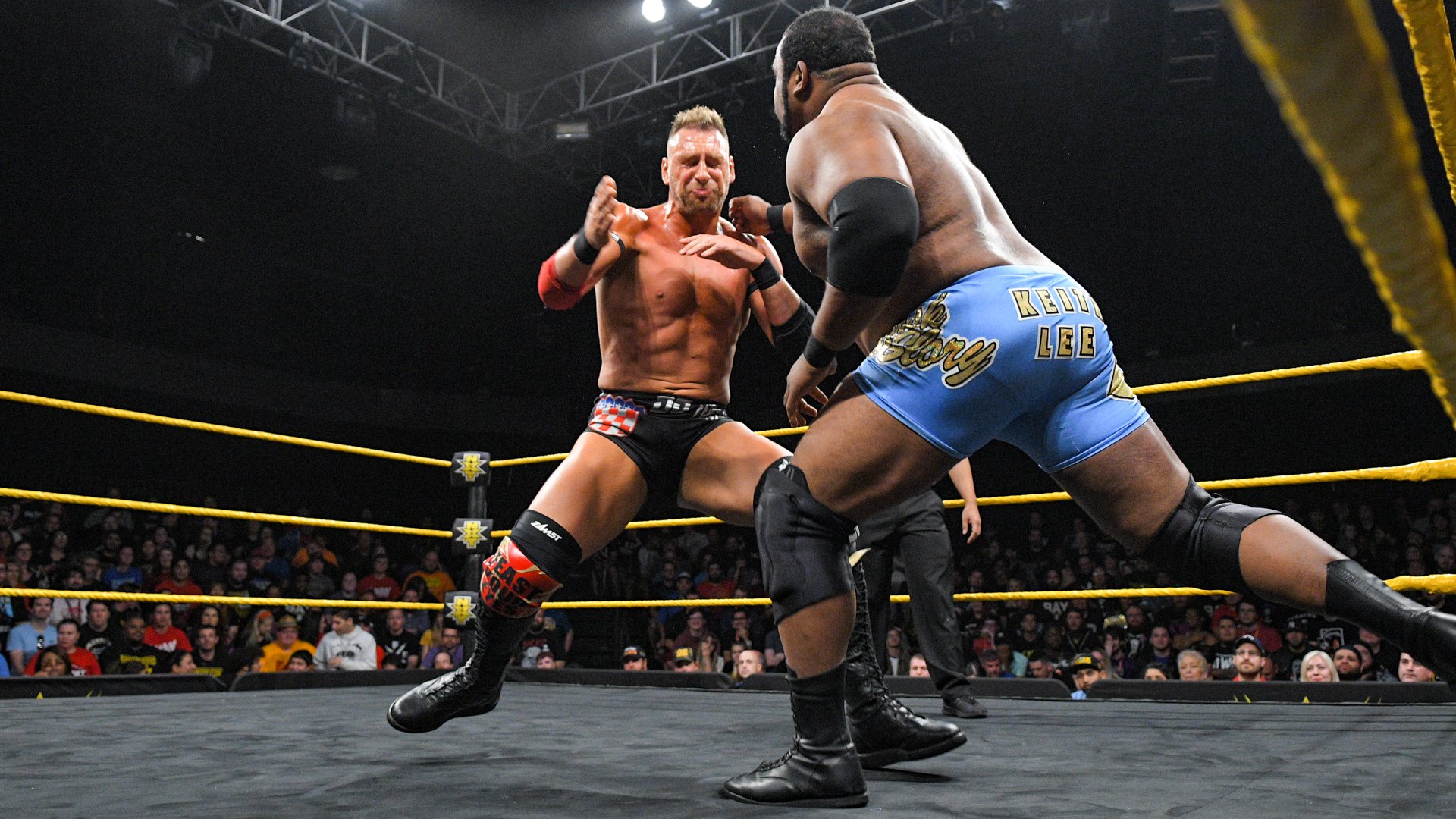 Keith Lee and Dominik Dijakovic tore the house down in their first WWE NXT encounter, and Scott Mcleod is eagerly awaiting the rematch–just like the rest of us!
Cast your minds back several weeks when we saw a short but physically impressive match between Keith Lee & Dominik Dijakovic. We saw Lee get monkey flipped only to land on his feet and Dijakovic hit a corkscrew plancha to the outside. The match unfortunately ended in a double count out but we were lead to believe this wasn't over as they continue to brawl while refs try to pull them apart.
They were scheduled to face off on the episode where the 5 way to face Gargano took place and that was the focus of that episode. A week or so later Lee said they would settle their differences in two weeks time.Two weeks should have this week but Lee was nowhere to be seen. Dijakovic came out and beat an enhancement in record time before declaring his intentions to challenge for the North American Championship. Judging from this week it looks like they're feud is done which is just a shame.
They teased us with what could be with that match several weeks ago. Two guys who have the size but can pull out incredible displays of athleticism. Put that on a takeover give them around 10 minutes between two title matches and they would tear the house down. It would be a shame to not see this match at least one more time in NXT. If a few weeks ago didn't convince you then check out their match from the PWG Battle of Los Angeles 2017 which was rated 5 stars.
It would be something different to everything else on the card. If Dijakovic is set to challenge Velveteen Dream can we not not add Lee and make it a triple threat. Think of how good Dijakovic vs Lee was and add the Dream. Don't tell me you don't want to see that on a Takeover. They could have a good build as well. You have the charisma of Lee & Dream along with the intensity of Dijakovic. I need to see that now.