(NOAH) WEEKLY NEWSLETTER VOL.25 ~ 3RD MARCH 2019
With the last official green mat NOAH show in the books. Hisame brings us a newsletter of hopeful aspirations, and wrestling updates too, of course.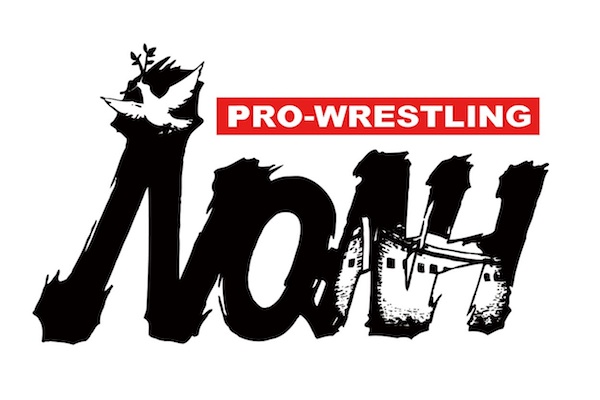 With the last official green mat NOAH show in the books. Hisame brings us a newsletter of hopeful aspirations, and wrestling updates too, of course. 
CURRENT TOUR RECAP
"Navigation for The Progress 2019"
NOAH held the final two dates of "Navigation for The Progress 2019" on the 3rd and 4th March. The two shows were the last that the iconic green ring would be used, the NOAH's Ark fan club members were given the opportunity to have their photographs taken in the ring one last time (someone even sat their toddler down in it).
As far as attendances went for the last two nights of the tour, NOAH did extremely well, considering that one of the venues (Kasumigaura) was very rural. They drew 241 for the 2nd and 301 for the 3rd. 
After the break up of The Hooligans, Akitoshi Saito reached out to the only NOAH born among them, Maybach Taniguchi, and asked him to come back to NOAH. Taniguchi, never known for being too vocal (unless he is singing "Scatman" at Karaoke), hasn't said anything. He asked him to come and help him when they teamed together, but Taniguchi just stared.
YO-HEY (who looked somewhat sad at first about HAYATA betraying him and then going back to RATELS) and then seemingly lost it by attacking HAYATA, did the same in Kasumigaura, and didn't even wait until HAYATA had taken his jacket off. HAYATA really got it from YO-HEY, Kotaro Suzuki and Yoshinari Ogawa on that day.
Tadasuke at the end of the match stood in the ring and looked menacing towards YO-HEY, Suzuki and Ogawa as they retreated.
Takashi Sugiura's gratitude to Masao Inoue seems to be short lived as Inoue started bumbling round again. Inoue (who had bitten Sugiura's fingers) during a match, later got shoulder charged by him, despite Inoue telling him to "wait". In Shimizu, Sugiura barked instructions to him, and later when the match was lost by Inoue (who wasn't even on his team), he attacked him with the ref having to pull him off.
Naturally, with Eddie Edwards in IMPACT, it falls to his tag team partner, Masa Kitamiya to hold the fort against AXIZ (Go Shiozaki and Katsuhiko Nakajima), and Nakajima has a stake against both of them; Kitamiya was his former tag partner (who he grinned down at in true Cheshire Cat style after the match in Kasmigaura while leaning over the top rope), and of course he was beaten by Eddie Edwards for the GHC Heavyweight title.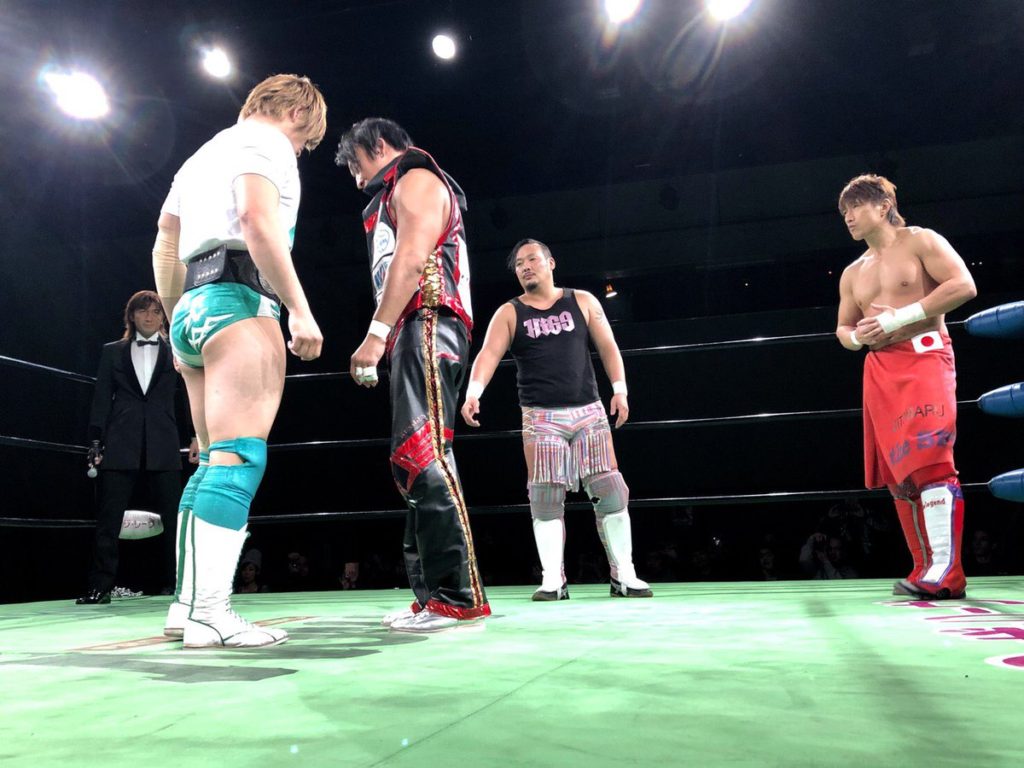 As he said he would, (and he seems to be taking some sadistic pleasure in it), Naomichi Marufuji attacked Kaito Kiyomiya's arm, and then his feet and legs – even using the iron barriers to do it. In Shimizu, Marufuji kicked Kiyomiya's leg and then punched his arm to indicate where he was going to attack. So far, Kiyomiya has not managed to get the win over Marufuji, and Marufuji has managed to make Kiyomiya tap out once. After Shimizu he said, "Well, young champion, are you okay? I will use the Marufuji style, which I have not used before now.
It will start after putting the belt on in Yokohama".
Kinya Okada got his first win at Shimizu Marine building, but it wasn't via a pin, he double lariated Kotaro Suzuki and Yoshinari Ogawa out of the ring and they were counted out.
Meanwhile, Junta Miyawaki in the junior league, who debuted longer ago hasn't got his first win yet, although NOAH have been building to this for a long time. The difference is that while Miyawaki is more developed in technique, he is not as developed in charisma, and Kinya Okada is certainly developing a smug and sarcastic demeanor.
Post match promos: Korakuen Hall (February 24th 2019)
Event recap: Kasumigura Cultural Gymnasium (March 2nd 2019)
Event recap: Shimizu Marine Building (March 3rd 2019)
NEWS
Farewell to the green ring
NOAH bid farewell to the beloved green ring in Shimizu Marine Building on the 3rd March 2019. The last match wrestled on the mat which Marufuji called, "steeped in fierce fights, many memories and everybody's sweat", was won by Kaito Kiyomiya, who gave a somewhat uninspired speech as he spoke not about the history of the mat or anything approaching what Marufuji had said, but rather the same spiel about winning in Yokohama and creating a new era.
After his own match earlier in the evening, Takashi Sugiura had stroked the ring tenderly a few times before leaving, while Go Shiozaki had knelt down (as Katsuhiko Nakajima stood grinning evilly at Masa Kitamiya) and drove his fist into it.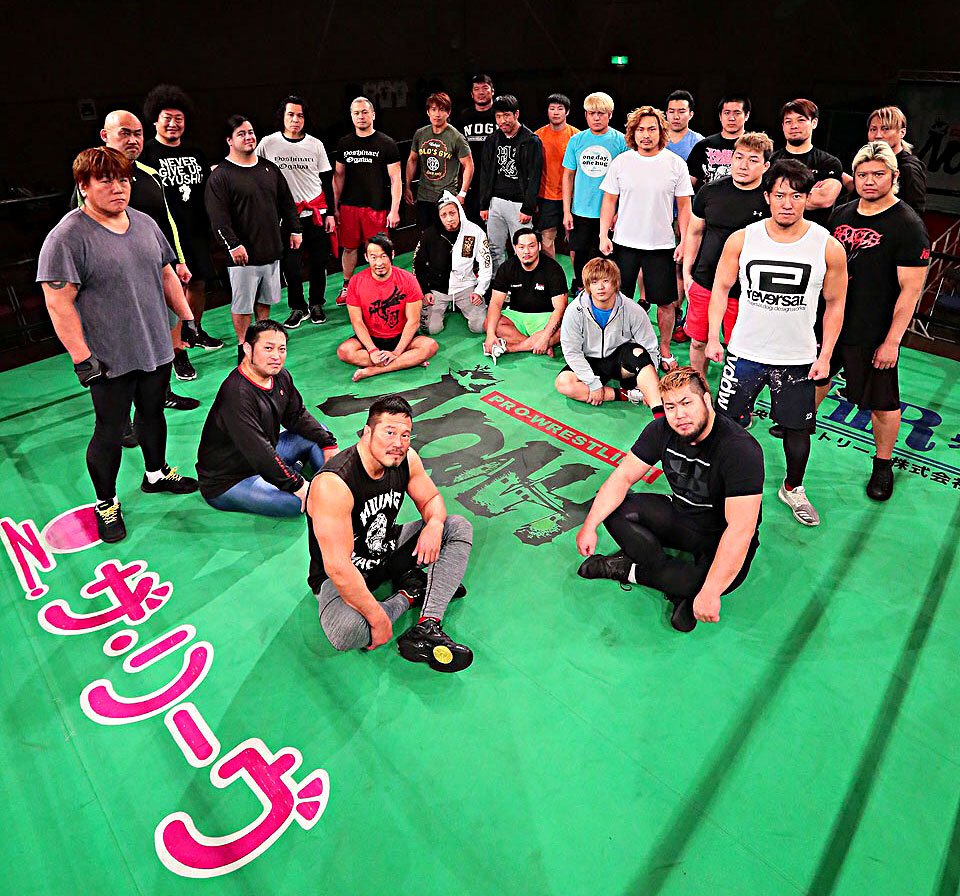 Later, NOAH released a picture of the roster that was present standing in the ring together for the very last time on tour. Missing from the picture was Atsushi Kotoge (who is injured) and Cody Hall (whom NOAH have made no announcement about so far, and who doesn't seem to be on any upcoming cards).
Out of the twenty-six people in the ring, only ten of them knew Mitsuharu Misawa.
Later, the ring crew also had their picture taken with the three referees, the time-keeper, the ring announcer, and the ringside photographer all present.
2019 is only three months old, but for NOAH 2019 has already been eventful; Differ Ariake (their home for about sixteen years and where three generations grew up), has been demolished, the company has once again changed ownership (and this will be NOAH's last chance), and the iconic green mat which was designed by Misawa under the colors of a German wrestler who he so admired, will change, and the logo designed by his protegee, Naomichi Marufuji at his request, will also change.
It is a break with the past and sometimes a hard thing to believe is happening. NOAH has always been green, it's "the Emerald Ark", the press speaks of "NOAH's Green Mat", the dove flies from the Ark in the logo with the olive branch in its mouth, and while those things now may be consigned to the past, they will always be part of NOAH, even if they are no longer visible.
NOAH is more than a color though, and while it is a symbol of the promotion, NOAH is really the people who are in the ring, the people who fought for NOAH to survive, the people who believed in it, the people who stayed with it, the people who came back to it, the people who walked out for it, the fans who believed in it, and the fans who come and the fans who will continue to come, the children who grew up and will grow up with it. This is Misawa's legacy, far more than any color or any logo.
There is nothing to do now, than to look to the future as NOAH set out on their new voyage. 
"Come At Me You Bastards" ~ Kenoh's column (13th February 2019)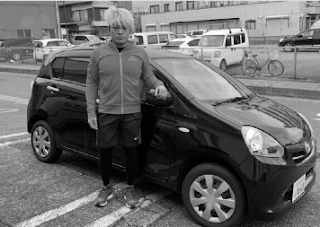 Kenoh confirmed in his latest column that he has renewed his contract with NOAH for a year. Naturally, Naomichi Marufuji and Takashi Sugiura have renewed their contracts (Sugiura says he wants to end his career in NOAH), with Go Shiozaki, Kaito Kiyomiya, Quiet Storm, Junta Miyawaki, Kinya Okada and Yoshiki Inamura doing the same. NOAH have not announced anymore names, and I am not expecting everyone to stay, as I do think some will want to try their hands being freelancers.
Kenoh joked that he should be given the copyright fee for saying that he was the one who came up with "leaving Misawa" and he should get a producer fee for Kaito Kiyomiya (he also said he wants a new car). Naturally he was unable to give too much details about his contract, but he did mention that it has changed a lot, and is more up to date, and Kenoh being Kenoh, is also glad that Uchida is not involved. Up until now NOAH had been giving contracts that Kenoh termed as "old fashioned" and what he termed as "Donburi Bowl Contracts", which basically harked back to the days when wrestlers were expected to want for nothing as their work fulfilled them enough, and as they were not expected to concern themselves with anything outside of it, they were basically given enough to buy food.
"The Special One"
Minoru Tanaka has announced that he will hold a produce to mark his 25th anniversary in wrestling, which will be held on Tuesday 18th June 2019 at Shinkiba 1st Ring.
The full card has not been announced yet, but the main event has been announced as Minoru Tanaka & Masaaki Mochizuki vs Hi69 & TAKA Michinoku.
Mitsuharu Misawa Memorial Shows 2019
NOAH have announced that the 2019 Misawa Memorial shows will take place on Sunday 9th June (Korakuen Hall, Tokyo) and Thursday 13th June (Osaka).  There will be no separate tour for these, and it will take place during Global Junior Tag League. The green ring will return only for those two dates. June 9th will mark the ten years to the day that Misawa died.
CURRENT CHAMPIONS
TOUR TIDBITS
~ Naomichi Marufuji photographed Takashi Sugiura and YO-HEY eating and said "what an odd couple". Sugiura reacted by photographing himself and Hi69 and calling them "Maru69" and saying, "who cares, you are odd too". So Marufuji used his new favorite app, and took a video of Sugiura stretching his arm out while YO-HEY ate, which looked like he was putting his arm around him, rose tinted it and put a heart in it.
~ Kenoh apparently owns a t-shirt that has made its way into regular rotation in his wardrobe which reads, "One Hug, One Day".
~ The vibrations from the ring in Kasumigaura could be felt through the floor, and made the seats shake.
~ Kenoh celebrated 11 years in wrestling on March 2nd. A little different from last year when he had a match in his hometown of Tokushima, Shikoku (which he described as "this fucking countryside"), he worked the opener against one of the rookies. However, he was given flowers and a huge waterfall of streamers, which far outstripped Kaito Kiyomiya's.
~ YO-HEY decided to imitate Kenoh, twice, in Shimazu. The first time was imitating him when he entered the ring and did his pose, and then the second time after Kenoh had stalked off, by kneeling and doing his pose to all four corners of the ring. Kenoh did not even stay to have his arm raised by the referee.
~ The children in Kasumigaura cheered for Hajime Ohara, but when he started beating up on Masao Inoue, started cheering for him instead.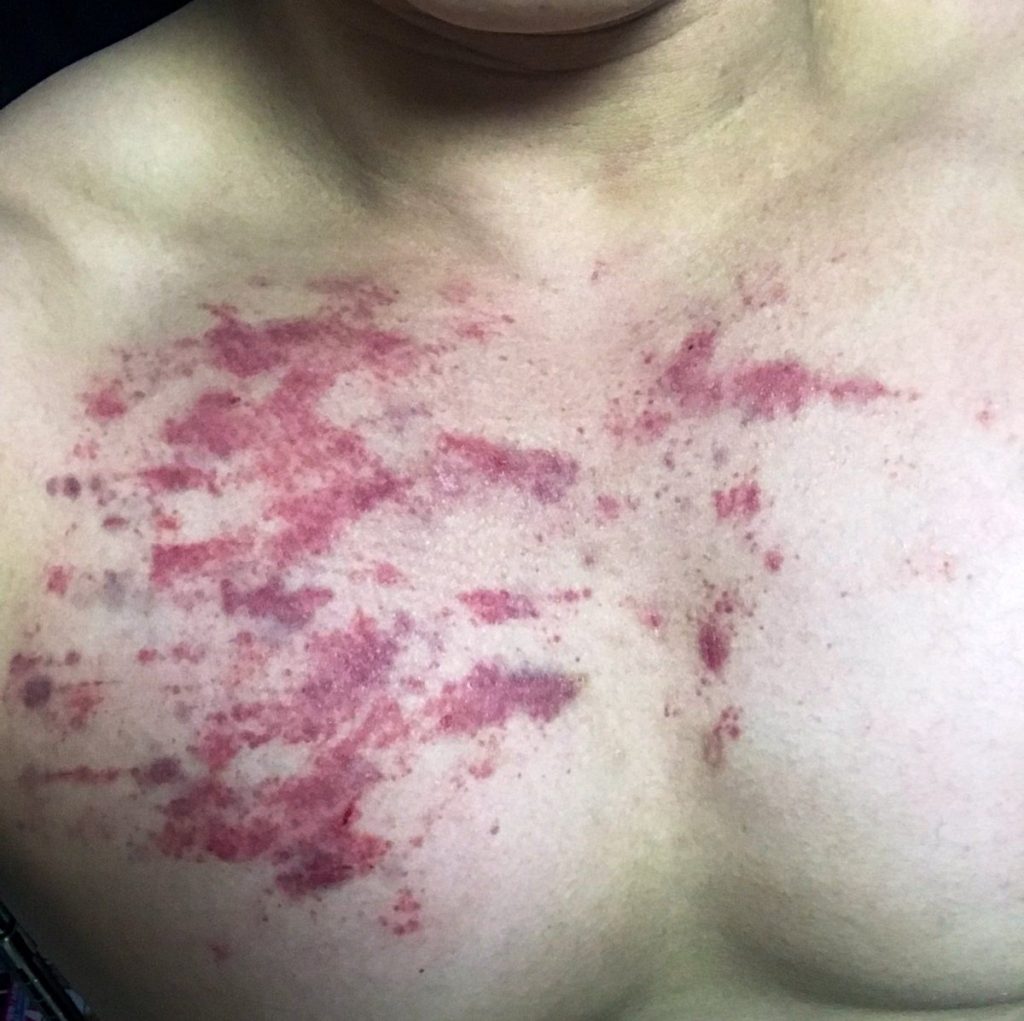 ~ Yoshiki Inamura got chopped by Go Shiozaki
~ Some NOAH wrestlers called in to see Akira Taue at Steak Izakaya after the show at Kasumigaura. Junta Miyawaki, (the remorseless eating machine), also went with them.
BROADCASTS
"Great Voyage in Yokohama 2019" will be broadcast on the 16th March at 8.30pm JST on G+
BOOK CORNER
The English language translation of "Heir To The Ark", Naomichi Marufuji's biography, continues.
GREEN GUIDES
The Green Guide to "Dangerous K Noodle House"
LINKS
"To make a new Noah", Shiozaki and Nakajima take the GHC Tag Championships
Pre-match submission: Marufuji pierces the armor of the champion, Kiyomiya
Naomichi Marufuji vs Kaito Kiyomiya – GHC Heavyweight Match Signing Ceremony (25th February 2019)
Interview with Naomichi Marufuji (25th February 2019)
"Noah's face is me now…I will make a new era!, Noah's GHC Heavyweight Champion about the defensive match with Naomichi Marufuji on the 10th March in Yokohama
Marufuji "The Weak Spot of The Ark", the belt is necessary now it is visible
Kiyomiya and Marufuji fight to be the new "face" of Noah
YO-ROLL (YO-HEY talks about his new move)
On his 11th debut anniversary, Kenoh, enraged, wipes out his opponent in 111 seconds of anger in the opening match series (article translated by Purodino)
Roster spotlight: Kotaro Suzuki
NOAH FROM THE VAULT (articles translated by Purodino)
"Breaking down Naomichi Marufuji vs Hideo Itami, September 1st, Rgoguku, Part 1"
"Come At Me You Bastards" ~ Kenoh's very first column (March 28th 2018)
Picture credits: Weekly Pro, Yoshiki Inamura, Noah GHC