NXT Minus 6: She is PURE EVIL!!!
Shayna Baszler is PURE EVIL.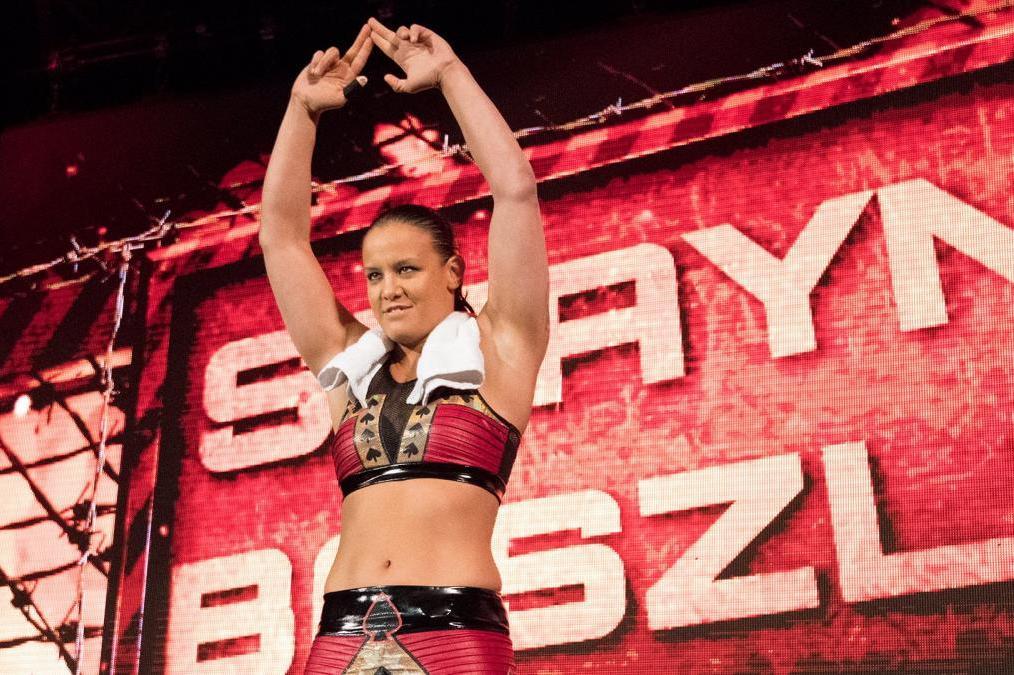 Bradley Jay brings you his perspective in this week's Minus 6 for WWE NXT!
It's Minis 6 time for this week's WWE NXTthis week's WWE NXT!
6. Once upon a time, Shayna Baszler traveled to the Crossroads. She wanted to sell her soul to the Devil. In exchange, he would make her the world's finest professional wrestler. The Devil cancelled the transaction when he determined Baszler has no soul. She is PURE EVIL!!!
5. Last week I chided Forgotten Son Jaxson Ryker for just standing ringside without getting involved in the matches. This week, what's that guy do? He gets involved in the match. Twice! Heels cheat. Whoda thunk it. Nice work, Hoss. Now if we could figure out which one is Blake & which one is Cutler.
4. It bothers me that they are stripping away everything that made Aleister Black cool & they are turning him into any other guy. Old Aleister was pained and brooding, fighting every match like it could be his last. New Aleister feels like they increased his meds. It's just a matter of time before he's dancing in No Way Jose's conga line. Damn hell $h!t
3. I know I'm supposed to love the match between #DIY and Aleister Black & Ricochet. They are all amazing. Can't miss. Right? Wrong. The first half of the match felt like WWE, a boring package of predictable greatest hits. The second half picked up with some mighty fine action. In particular, Ciampa's roll into the submission move was really sweet. Overall, 3 ¾ stars.
2. I have no idea what to think of the ending. Call me a mark. A rube. A huckleberry. Was it the plan all along to have Johnny Gargano turn on Tommaso Ciampa so quickly? Was it a rush job because of Ciampa's neck injury. If that was the plan all along, then it stinks. Very un-NXT, and shades of WCW. Let's mix stuff up just because. If it was a rush job for the injury, then I get it. I don't like it, but I get it.     
1. This week's That's Why I Love Wrestling Award goes to Ricochet. When he sat next to Aleister cross legged in the ring, he looked as happy as if he was a fan plucked out of the audience for that spot. It's nice to see moments that remind us that they still love what they do.
That's right…I said it.