ROH 17th Anniversary PPV Results
See the results of Friday's ROH 17th Anniversary PPV!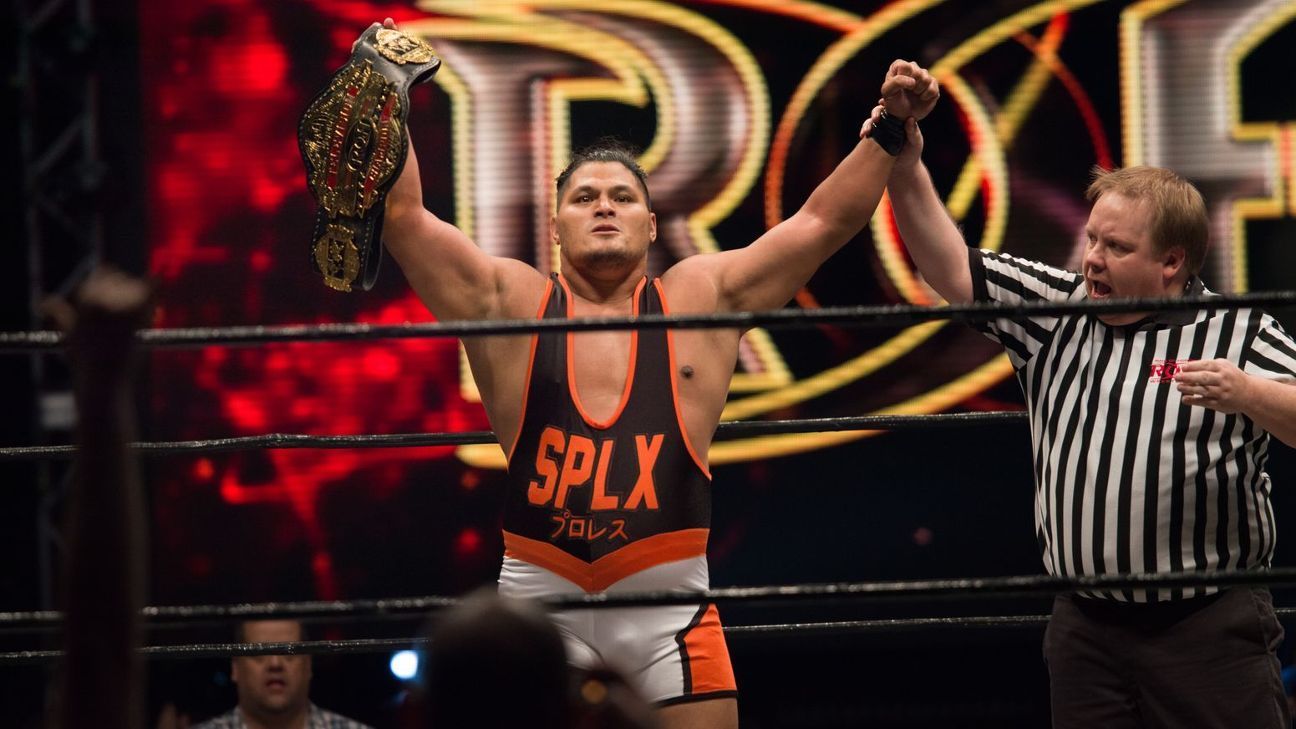 Ring Of Honor returned to Las Vegas, Sam's Town to be specific, to celebrate 17 years of ROH!
ROH 17th Anniversary PPV
Friday, March 15, 2019
Sam's Town, Las Vegas, NV
Marty Scurll beat Kenny King
ROH World Television Championship: Jeff Cobb beat Shane Taylor to retain
Women Of Honor World Championshiop: Mayu Iwatani beat Kelly Klein to retain
Tracy Williams & Mark Haskins vs. Vinny Marseglia & TK O'Ryan doesn't happen, but leads to…
ROH World Championship: Jay Lethal battles Matt Taven to a 60-minute time limit draw, Lethal retains
Rush beat Bandido
ROH World Tag Team Championship: Villian Enterprises (PCO & Brody King) beat Jay & Mark Briscoe in a Las Vegas Street Fight to win the championships
Credit: WrestleZone
NOAH WEEKLY NEWSLETTER VOL.179 ~ 6TH JULY 2022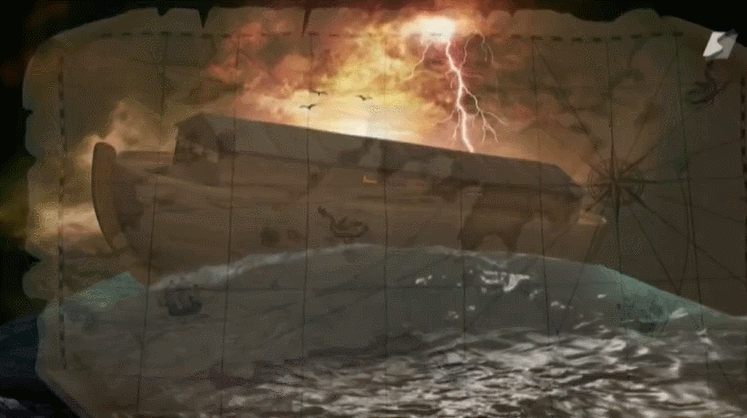 NEWS
GHC Junior Heavyweight Tag Championship Postponed 
Due to Chris Ridgeway being unable to get a Visa in time for the Nippon Budokan event on July 12th, the GHC Junior Heavyweight Tag Championship match has been postponed. Therefore, Yoshinari Ogawa and Yuya Susumu will team together against Eita and Kotaro Suzuki. Susumu says he knows he cannot replace Ridgeway, but will fight with him in mind.
Seiki Yoshioka attacks HAYATA (repeatedly)
Following his GHC Junior Heavyweight challenge to HAYATA, Seiki Yoshioka turned the tension up a notch by fighting with HAYATA after the match in Fukushima on the 2nd (HAYATA had made him bleed) and introducing him to his new superkick, and then intruding on the match in Yamagata on the 3rd, which got the match thrown out. Poor HAYATA had been kicked in head quite a few times over the course of the two days, and so was not in any position to speak. Seiki Yoshioka was though, he had taken the belt backstage, and holding it up the camera announced that he was putting everything on the line to win, and he would knock HAYATA out again at The Budokan. Yuya Susumu later posted on his Twitter that he felt he had to apologize for how Yoshioka was behaving.
Speaking of STINGER (HAYATA, Yoshinari Ogawa & Yuya Susumu) came out wearing the green NOAH baseball shirts in Yamagata for the match against Perros Del Mal De Japon (Kotaro Suzuki, NOSAWA Rongai & Super Crazy). They never explained why they were wearing green, and fans were left to speculate that either they were showing their solidarity as NOAH Juniors to Perros, or it was an Ogawa mind game to remind Kotaro where he came from and who he belonged with. The singles match between Kotaro and Ogawa on July 2nd was naturally ruined by Perros who got the match thrown out by intrusion. Given NOSAWA'S comments backstage to Kotaro about "trying harder", I am wondering how long Kotaro is going to put up with this.
Kenoh, Kojima (and Kobashi)
Following two frustrating pre matches in which neither the champion or the challenger won over the other, and an escalation in "competition" where Kenoh did press ups backstage next to a fallen Satoshi Kojima in Fukushima, and Kojima demonstrated Lion press ups to Kenoh in Yamagata (who comically appeared in front of him and then attacked him screaming about "The Mark of The Lion" and how if he missed it so much he should wear his new t-shirt), Kenoh sought advice from the master of the lariat, Kenta Kobashi by making a first visit to his gym. Lariats are not something Kenoh has used before, so it will be interesting to see if the teaching he got from Kobashi was how to throw them or how to withstand them.
GHC Heavyweight Tag Champion Humiliation
Satoshi Kojima might have had a frustrating stalemate, but at least Kojima was spared the humiliation that the GHC Heavyweight Tag Champions endured, when again they lost via Masa Kitamiya submitting to Hideki Suzuki in Yamagata. Suzuki had said he was doing a kind of scouting mission as he wanted to know their strengths and weaknesses and the strengths and weaknesses of their techniques. Timothy Thatcher was given a firsthand look, when the champions demonstrated their new tandem move, a double powerbomb, to win the match.
Go Shiozaki & Shuhei Taniguchi miss events
Go Shiozaki was absent from the 2nd and 3rd July weekend events due to being a close contact with someone with Coronavirus. This necessitated a card change as it was almost last minute. What was last minute (as in about seven minutes before the event started) was Shuhei Taniguchi being withdrawn from the event due to mild heatstroke.
Yoshiki Inamura's Fire Festival 2022
Although Yoshiki Inamura did not defeat Masato Tanaka, his Fire Festival opened with a time limit draw at thirty minutes. Inamura didn't feel that he had approached Tanaka with this, but has sworn to beat everyone else and return to NOAH with the sword.
ELSEWHERE IN NOAH
– Tadasuke is wondering why there has been no comeback from the NOAH Junior Regulars regarding his banishment of Haoh (who seems to have vanished off the face of the earth). I think Tadasuke will get his answer when NOAH are back in Tokyo.
– Alejandro greeted the Yamagata crowd as the Fukushima one, to be scolded by Hajime Ohara for his mistake.
– Kenoh's Michinoku Pro rival, Fujita "Jnr" Hayato, made his return to the ring following a five year absence due to cancer. He named two people he wanted to fight, Hiromu Takahashi and of course, Kenoh. Kenoh says that he should fight Hayato first. Not only did Hayato mention him first, but even by the Japanese (gojūon) syllabary Kenoh (i.e. KE) comes first. Kenoh then returned to his preoccupation that seems to be obsessing him these days, "The Lion Mark" (New Japan logo).
– Kenoh grumbled that he preferred the sea to rivers just before he posted a video of himself doing Lion Push ups by one.
EVENT RECAPS AND POST MATCH INTERVIEWS
Fukushima Big Palette (Saturday, July 2nd)
Yamagata Big Wing (Sunday, July 3rd)
CURRENT CHAMPIONS
THIS WEEK IN NOAH
YOSHIKI INAMURA FIRE FESTIVAL 2022
Friday, July 8th: vs Hide Kubota
July 9th: Road to Nippon Budokan special autograph session
Sunday, July 10th
Venue: Fujisan Messe, Shizuoka
Time: 13:00 JST
Broadcast: WrestleUniverse (event will not be streamed live)
LINKS
"Fire Festival 2022" Press Conference B Block – Yoshiki Inamura comments
Keiji Mutoh Final Countdown Series
BOOK CORNER
Donmai-Donmai (Mitsuharu Misawa's diary)
GIF taken from NOAH Official Twitter & NOAH Official YouTube
NOAH WEEKLY NEWSLETTER VOL.178 ~ 28TH JUNE 2022
New challengers, reunited friendships and the usual Junior division shenanigans! Hisame brings all the NOAH updates!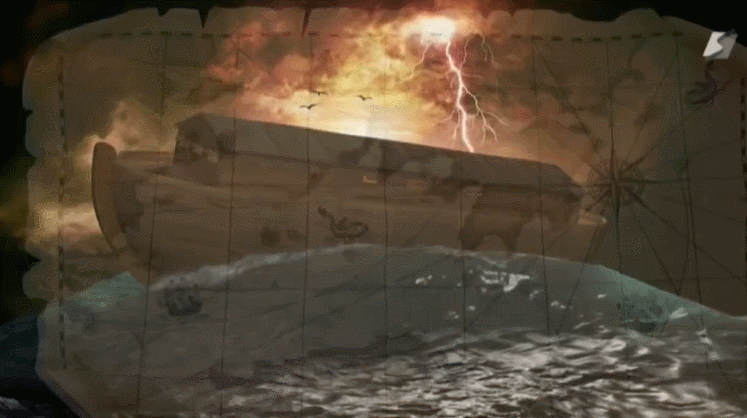 NEWS
Hideki Suzuki & Timothy Thatcher challenge for the GHC Heavyweight Tag Titles
Masa Kitamiya had been saying for a long time that he and Michael Elgin, where looking for strong challengers, but lamented that none had come forward yet. The challengers they had been looking for came forward following Timothy Thatcher making Masa Kitamiya tap in Yokohama on the 24th June, and Hideki Suzuki challenged for the belts on their behalf. The title match will take place on the 16th July at the Nippon Budokan.
Go Shiozaki and Shuhei Taniguchi, reunited?
Following their singles match in Yokohama this past week, a fire seems to have been lit between Shuhei Taniguchi and Go Shiozaki. The match was never originally meant to happen, but the card was changed at the last moment. During the match, Taniguchi (the monster is yet to awaken fully), fought Shiozaki in a way that convinced Shiozaki that Taniguchi had finally returned. No doubt Taniguchi's seniors were pleased too as Taniguchi was even throwing lariats. After the match, Shiozaki hinted about tagging with Taniguchi again and they will do this on NOAH's next event on July 2nd.
Kenoh, Kojima, the time out draw and 1000 squats
Kenoh and Satoshi Kojima came to a time out draw in Yokohama, and then Kojima's sense of humor and Kenoh's hidden one (he's kind of like Toshiaki Kawada in this) came to the fore when Kojima tried to close out the show. Kenoh snatched the mic and told him this wasn't New Japan and those who didn't win, don't close out the show. The mention of New Japan, made Kojima tell Kenoh to run off home and do 1000 squats. After a few minutes of snatching the mic between them and bickering "You go home!", "No, you go home!" , Kenoh stalked backstage and did squats very loudly. Yokohama is a small venue and so anything loud (such as the NOAH Juniors fighting) can be heard by the audience, and Kenoh knew this and so everyone could hear him doing squats and counting loudly. Kojima went backstage and confronted Kenoh. Kojima acknowledged that he couldn't beat Kenoh in a verbal argument, and they got into a physical fight.
Then it went slightly off the rails again, when Kenoh pulled out the platform truck that held the folding chairs, to which Kojima told him that if he broke any equipment, then he would have to pay for it. Kenoh said he didn't care, Kojima said he knew he did…Kenoh was a "cheap bastard". Kenoh stamped off, telling Kojima to go back to New Japan.
Sickness bug hits NOAH
A sickness bug hit NOAH over the N-Innovation and Yokohama Radiant Hall events when Daisuke Harada (for whom it is very unusual to be ill) and Alejandro came down with fevers, and Rene Dupree came down with gastroenteritis. The result of this was that Daisuke Harada was replaced by Xtreme Tiger (see below for more), Shuhei Taniguchi moved from the opener to the singles with Go Shiozaki and Atsushi Kotoge and Satoshi Kojima filled in. Kojima happily took part in working the N-INNOVATION and the opening match at that, he even appeared without the GHC Heavyweight Championship. Kojima had a fight with Shuji Kondo, which was a continuation of a long dormant rivalry, while Atsushi Kotoge (who took part in the heavyweight Yokohama Night) and Kinya Okada managed to bruise the neck of Akitoshi Saito so much that he even put it on his official Twitter.
Seiki Yoshioka, Yuya Susumu & HAYATA
The Hiroshima Boys have fallen apart in a spectacular fashion.
Yuya Susumu attempted a reconciliation at the N-Innovation, but both before the match and after it, Seiki Yoshioka (who won the match) refused to shake hands. First time he attacked, the second time he just left the ring. Susumu (who I get the impression knows what both Yoshioka and HAYATA are like and how to handle them best) said that he would wait for Yoshioka to return, as he knew that he would eventually. This wasn't Yoshioka's last appearance of the evening, as when HAYATA defeated Hajime Ohara, in a match that HAYATA found Ohara had studied for, Yoshioka came to challenge for the GHC Junior. HAYATA, believing that he and Yoshioka were still friends, said he would be happy to put the belt on the line against him and went for a handshake. Yoshioka treated him the same way he had treated Susumu, with a swift kick.
Backstage, Yoshioka elaborated on his decision to leave STINGER. He had done this in order to challenge HAYATA. It was unavoidable, if he wanted to go to the top of the NOAH Juniors, then that road led through HAYATA. Title match has been set for the 16th July at the Nippon Budokan.
Open The TriangleGate update & GHC Junior Heavyweight Tag Challenge
As ever in the NOAH Juniors, things can get a little complicated.
To explain from the beginning. With Daisuke Harada falling ill with a fever and being unable to compete, DragonGate GM Ryo Saito advised that the Open The TriangleGate would be vacated and Perros Del Mal De Japon (NOSAWA Rongai, Eita and Kotaro Suzuki) would face the NOAH Junior Regulars (Atsushi Kotoge, YO-HEY and Xtreme Tiger) for them. Perros won and once again became the champions. That same night, Yoshinari Ogawa crashed their backstage promo, and slapped Kotaro in the face. Ogawa was beaten down by all three and thrown in the ring, where Eita challenged Ogawa and Chris Ridgeway for the GHC Junior Heavyweight Tag titles (Nippon Budokan, 16th July). Chris Ridgeway says that they will defend their titles and take their Open The Triangle Gate titles.
Despite Perros show of unity, and Eita challenging for the GHC Junior Tag titles with Kotaro Suzuki as his partner, there are cracks appearing in Perros. In particular between NOSAWA and Kotaro, as once again NOSAWA interrupted him backstage and treated him as if he did not know how to act like a heel (Kotaro has been winding up the NOAH Juniors since his debut, which he went straight back to when he returned to NOAH) and mocked him for sounding like a babyface. Kotaro did not turn up in Dragon Gate the next day (Ryu Saito asked where he was), but he did for the title defense against Natural Vibes. Following this, NOSAWA nominated YAMATO to be the next challenger. YAMATO will come to NOAH to challenge for the belts on the 21st July alongside DragonKid and Kagetora.
Haoh leaves NOAH…and vanishes 
Haoh lost the very first "Loser Leaves NOAH" match against Tadasuke and left NOAH. He has deleted his main Twitter account, but not that of his masked character, and has seemingly vanished. As far as I know he has not been booked anywhere else. Tadasuke is elated at Haoh's departure saying he had no choice in kicking him out, but then again he didn't care; Haoh stole his friends name and his hair, and had left Kongoh on his own accord. Tadasuke quipped that now Haoh wouldn't have to see his face.
Fan Meeting 2022: Let's enjoy the N-1 100 times
To promote the N-1, NOAH will be holding events in Nagoya, Sendai, Osaka and Hiroshima over the 23rd and 24th July. Kenoh, Katsuhiko Nakajima, Kaito Kiyomiya and Go Shiozaki will be taking part each partner alternating between talk shows and lotteries on one date and autographs and photo sessions on the other.
ELSEWHERE IN NOAH
– El Hijo Del Dr Wagner Junior defeated Manabu Soya, and then declared war on the rest of Kongoh who he said he would take out one by one.
– Naomichi Marufuji joked on Twitter that since he cannot drink currently, he will offer the prize money for the drinking challenge to the host who could out drink everyone and that he was looking for a powerful wrestler to host his YouTube show.
– Kai Fujimura made the mistake of trying to attack Yoshinari Ogawa the moment the bell rang. I need not elaborate on the outcome.
– YO-HEY says he is growing a beard.
– Takashi Sugiura will be back in ZERO1 on the 18th July when The Bullet Yankees reunite, to take on Koji Kanemoto & Tatsuhito Takaiwa.
– Katsuhiko Nakajima has posted a video of himself having his hair curled with the comment that he would be returning to something that "has been a year since then".
– Seiki Yoshioka has returned to his pre STINGER ring clothes.
– Naomichi Marufuji is aiming to return to the ring in August.
– Yoshiki Inamura had a rough N-Innovation evening. First of all he had to very gently remove a chair from an angry Kaito Kiyomiya who was going to use it on Shuji Kondo, had to move fans for a move that Eita didn't do in order to confuse YO-HEY, and was then used as a weapon by NOSAWA Rongai.
EVENT RECAPS & POST MATCH INTERVIEWS
N-Innovation – Thursday 23rd June 2022, Shinjuku FACE, Tokyo
Sunny Voyage 2022 – Friday 24th June, Yokohama Radiant Hall
CURRENT CHAMPIONS
THIS WEEK IN NOAH
Venue: Fukushima Big Palette, Fukushima
Time: 18:00 JST
Broadcast: WrestleUniverse (VOD)
Venue: Yamagata Big Wing, Yamagata
Time: 17:00 JST
Broadcast: WrestleUniverse (VOD)
LINKS
Kaito Kiyomiya "Pro Wrestling Love" inheritance, Keiji Mutoh's fight "Shaping the love I received"
The day before The Loser Leaves NOAH match, Tadasuke "I can't quit, because I haven't been a singles champion". Haoh "Still dreaming"
"Rebellious Mui-Bien" Ohara can afford leeway, to HAYATA "Overturn everything" – GHC Junior Championship signing ceremony
BOOK CORNER
Donmai-Donmai (Mitsuharu Misawa's diary)
– Mitsuharu Misawa said that Kotaro Suzuki and Go Shiozaki were a pair of nerds, and no matter how many times they asked him, the answer was "nope", he would never be going on their "tour" of Akihabara.
With thanks to: Metal NOAH
GIF taken from WrestleUniverse.