Stardom Queen's Fes 2019 Results & Review (2/17/2019)
Mathew brings us more Stardom coverage! Let's see who the mystery Oedo Tai member is!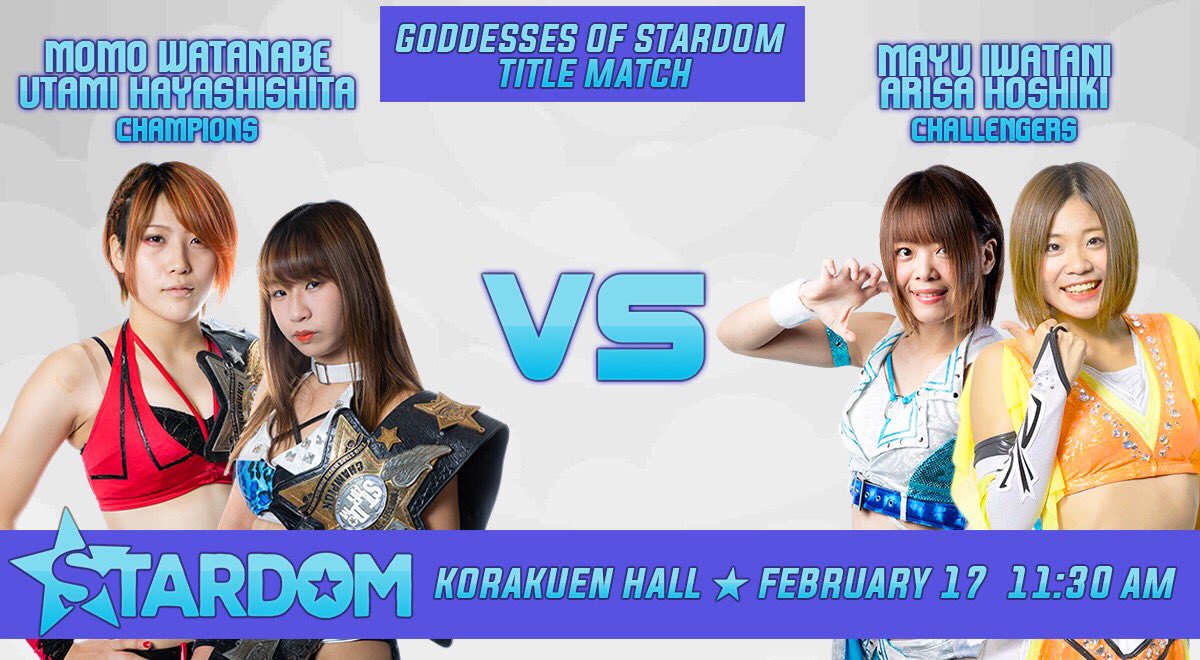 Mathew brings us more Stardom coverage! Let's see who the mystery Oedo Tai member is!
Welcome back to Stardom as we have another addition of Queen's Fes coming up for this one right here and it's sure to be an exciting show!
We got a bit in store today as we have two title matches confirmed for the show, Mayu Iwatani brings home the ROH Women of Honor Championship after beating Kelly Klein for it, and we get to reveal a new Oedo Tai member. What exciting things will be in store for this one?
Let's find out as we…dive right in.
Rating system:
0 Stars: Dave Meltzer
1 Star: Vince Russo
2 Stars: Tony Schiavone
3 Stars: Eric Bischoff
4 Stars: Bruce Prichard
5 Stars: Jim Cornette
Three Way Tag Team Match
Hanan & Starlight Kid vs. Hina & Rina vs. Leo Onozaki & Saya Iida
Review: Our first match is a three-way tag with our future division as Hanan and Starlight Kid team up to take on Hina and Rina along with JAN members, Leo Onozaki and Saya Iida. After seeing Saya on her debut last month against Natsuko Tora, it left me impressed with her to see how she'll be going forward with the company. Hina and Rina are looking to try and stock up on some wins here while Hanan and Starlight Kid are the favorites in the match. Which one will win?
Hina, Starlight, and Saya started the match off here and they began with a pretty solid sequence with the three of them rolling each other up and it would be broken up by the other rolling them up, which looked pretty impressive, especially when they didn't mess it up at all and it was crisp. Aside from that nice little spot, nothing else really stood out on this one since it was just a basic tag match for the younger wrestlers to give the fans a show. Saya didn't do a whole lot to let me see how her progression it but from what I saw, she sold everything she needed to well for the most part. Another little complaint that I had was Hanan pretty much teaming up with her sisters to make it seem like it was a handicap match but then again, they're her sisters and I understand wanting to do stuff with them but they're also your opponents. Starlight would hit her Rounding Frog Splash onto Saya to make her pay her dues as her and Hanan win the match.
Rating: Tony Schiavone and a quarter
Tag Team Match
Alex Gracia & Saki Kashima vs. Bobbi Tyler & Hana Kimura
Review: Our next match is now just a regular tag team match with Alex Gracia teaming up with Saki Kashima as they take on Hana Kimura and Bobbi Tyler. Hana looks like she could use some friends in Stardom after leaving Oedo Tai along with Mary Apache not really a Stardom member, but Bobbi helps her out and they make a good team together. Alex has been doing rather well from what I've seen so far and let's see how she and Saki fair off. Which team wins?
Saki and Hana were able to start the match off and I would be lying if I said I didn't wanna see the two of them face off in a singles match, I don't believe it's happened yet and I think the two would be able to perform a solid match. Bobbi and Hana were able to do a Double Mexican Surfboard onto Saki where one would to the hold on one half of Saki and the other one would do the other half, don't believe I've seen it done much but I'll take it. While I enjoy the team of Bobbi and Hana, my main concern is Hana's placement on the Stardom roster at this point of her career. I ask this because she was red hot when she came back, betrayed Oedo Tai, and had that match with Kagetsu but it seemed like she just got burnt out after that little feud and is that there now without doing anything really major. What's her goal there now? Why is she there? She needs a sense of direction. Alex showed off some impressive move in the match as she was able to hit a Lungblower onto Bobbi and a beautiful Shining Wizard before she would go for the hot tag back into Saki. While a short match, it was still a solid one enough to get over with the crowd and plenty of showcasing from all four of them. Alex tagged herself in when Saki was worn out and hits an Overcastle onto Hana along with a nice Dropkick. Hana hits her with a Big Boot for a two count and she goes to the top rope to hit a Front Dropkick and she pins Alex to get the win for her and Bobbi.
Now on https://t.co/q8dHnF58vW from Korakuen Hall, it's Hana Kimura & Bobbi Tyler vs the Pink Dream Team, Saki Kashima & Alex Gracia! pic.twitter.com/PbIQaFiTPr

— We Are Stardom (@we_are_stardom) February 19, 2019
Rating: Tony Schiavone and three quarters
Singles Match
Konami vs. Jamie Hayter
Review: Our first singles match of the night as Queen's Quest member, Konami will go one on one with Oedo Tai's, Jamie Hayter. No significant history of this match as it looks to be an exhibition between the two to give the fans something exciting as both women are talented people. Both of them are still looking for their stride in their respective factions and this match could help them out. Is the Triangle Lancer 100 percent or Jamie gets the win?
I'm liking Jamie's change in her heel persona ever since she joined Oedo Tai while showing a bit more an aggressive side to herself if she's gonna face-off with someone like Konami. Konami is one of the more underrated talents of Stardom since I feel like she's not fully appreciated for what she could do in the ring and is sometimes in the back burner with no full opportunities set for her just yet. Loved the little story with Konami trying to work on Jamie's arms while Jamie fights her off to show that she is stronger than her and she won't get her to tap. I thought it was a very solid match since both women are talented in what they do and it's nice to see them show that to their audience while also giving them a reasonable amount of time in the ring instead of just another short match like the other ones. Good job with Jamie showing off her power when Konami would try to hit her with a German Suplex and as Jamie fights it off, Konami would kick her arm to weaken it up a little bit before Jamie turned around as she now hits the German on Konami for a two count. The two kept going back and forth and Jamie has Konami up on her shoulders but Konami would get off of her to roll her around to apply the Triangle Lancer as Jamia taps out right away to show that it's indeed 100 percent!
It's QQ vs Oedo Tai! It's Konami vs Jamiie Hayter! It's on https://t.co/q8dHnF58vW now! pic.twitter.com/vpQDr1B06T

— We Are Stardom (@we_are_stardom) February 20, 2019
Rating: Eric Bischoff and a quarter
High Speed Title Match
Hazuki (c) vs. AZM
Review: Our last singles match for the night is also our first title match as we have the High Speed Championship on the line as Hazuki defends the title against AZM. Her first title defense was against Starlight Kid in a very solid bout and it looks like AZM now wants a shot against her. It's been defended more times than when Mary Apache had it last but I ain't complaining since it gives it screen time and Hazuki can use this to help elevate the younger wrestlers. Will Hazuki be able to retain for a second time or will we have a new champion?
Very quick pacing at the beginning of the match between the two of them and that all changes once Hazuki would start to take control of the match. AZM is known to be the little bully of Stardom but Hazuki would just slap the child around to show her who runs the title. I keep saying Hazuki is one of the companies better wrestlers with her consistency in the ring and AZM isn't too far behind as well since she can definitely hang with some of the best and it shows here in this match where she gets a fair chance to shine. I was fine with Hazuki dominating the match since it told a story in the ring and tried to get some type of sympathy for AZM despite how she acts in the ring, but Hazuki just hardly gives her any type of offense.
AZM would eventually make a small little comeback as she would start to work on Hazuki's injured shoulder to weaken her a little bit. Now they start going back and forth with the pinfalls after AZM lands the Sunset Flip and it looked like AZM was going to get the win but Hazuki kicked out at two. AZM would hit Hazuki with a Suplex before going to the top rope for a Missle Dropkick and hits a Double Stomp for a cover and Hazuki kicked out again. AZM hits a Hurricanrana and applies the Fujiwara Armbar to try and make her tap with her injured arm but Hazuki would get out of the way and once AZM ran to the turnbuckle, Hazuki pushed her down to get the advantage again. Hazuki would hit the Michinoku Driver and once she went for the pin, she broke the count herself since she wasn't done yet and hits the Brainbuster for extra damage and Hazuki pinned her to retain the title!
Rating: Eric Bischoff and a half
Tag Team Match
Kagetsu & X vs. JAN (Jungle Kyona & Natsuko Tora)
Review: Our next match is a tag match with Jungle Kyona and Natsuko Tora teaming up against the World of Stardom Champion, Kagetsu and a mystery partner, which is also the newest member of Oedo Tai. On the February 9th show, a masked person would appear to help Oedo Tai win a match and Kagetsu was seen with this mystery woman backstage and many speculations would be someone that was from the Stardom roster like Mayu Iwatani, Starlight Kid, Konami, AZM, or whoever. Now, we get to see who will be joining Oedo Tai as X will now be revealed to the world. Who is X?
X has revealed herself and it's Cassandra Miyagi! If you remember her from my coverage, Cassandra was from Sendai Girls as she had her last match there on the January 20th show and it looks like she's here in Stardom with a new name as she's now known as Andras Miyagi. JAN would try to attack her once the bell rang but Andras left the ring as Kagetsu would fight them both off until they got the double team on her. Oedo Tai would then drag JAN out of the ring so Oedo Tai could to their assault onto them while outside of the ring until they brought Natsuko into the ring as we can now start the match properly. Andras definitely fits the Oedo Tai mold since they needed another big name into the mix and has the persona that they look for in that type of faction, it's good to have a powerhouse into the mix since that's exactly what she is and had that power along with just deadly strikes with her feet. JAN is still showing why they're still a top tag team in the ring as they have great chemistry while Kagetsu and Andras are just pairing up and showing that they could possibly work.
One thing I did enjoy about this was that they didn't treat Andras like a monster where she would just destroy everyone in the ring as she was like any other competitor in the ring while also being vulnerable when she can. There were a couple of times where JAN almost had the victory by even pinning Andras in the match but Kagetsu would break it up after Natsuko hits her Swinging Side Slam. Natsuko then decides to drag Andras towards the corner to hit a Splash off the top rope not once, but twice for good measure and once she went for the pin, Kagetsu would break the hold by spitting green mist into her eyes. Kagetsu would then spit the green mist onto Jungle's eyes to blind her as well to get her out of the ring as Andras hits Natsuko with the Michinoku Driver for the two count. Andras gets to the top rope to hit the Swanton Bomb and goes for the pin, giving Oedo Tai the victory and a successful debut. Kagetsu would grab the microphone after the match to introduce her to the crowd and Andras only says that Oedo Tai comes first. Excited to see what Andras does in the new path of her career.
It happened just a few hours ago, but you can see it now, on Stardom World!
A new Oedo Tai member debuts! Kagetsu & X vs Jungle Kyona & Natsuko Tora!https://t.co/q8dHnF58vW pic.twitter.com/bJVCKYu7Qx

— We Are Stardom (@we_are_stardom) February 17, 2019
Rating: Eric Bischoff and a half
Goddesses of Stardom Title Match
Queen's Quest (Momo Watanabe & Utami Hayashishita) (c) vs. AMA (Arisa Hoshiki & Mayu Iwatani)
Review: It's now time for our main event as the Goddesses of Stardom Championships are on the line as Momo Watanabe and Utami Hayashishita are set to defend the titles against WOH Women of Honors Champion, Mayu Iwatani and Arisa Hoshiki. This is mostly for Momo and Arisa since Arisa has called out Momo since her return to Stardom and the to really haven't had a chance to fight each other one on one. However, she'll kinda get her chance here in a tag match for the titles and if Arisa can beat Momo in the match, maybe she'll be another step closer to a shot at the Wonder of Stardom Championship. Will AMA be able to win the titles or does Queen's Quest still dominate?
I love how Momo just ignores Arisa before the bell rings as she wants to fight Mayu first to show that Arisa means nothing to her at all that she doesn't want to share the same ring with her. In Arisa's eyes though, she thinks Momo fears her and that's why she's afraid of fighting her and the match here will prove who will be considered right as the two actually start the match off. This is the right way to start the match off since you get very little of what they could do but it's also at the same time enough to make you interested in seeing more down the road. It's no surprise that all four of these women did amazing in the match as Utami and Momo are a great team while Mayu and Arisa work surprisingly well together and not too sure which team-up I like better for Mayu since her and Saki were a pretty solid team as well and this one is just as good.
Mayu gets in the ring to hit a Slingshot Dropkick onto Momo and then the two would start to brawl back and forth for a little bit until Mayu lands a Frankensteiner for a two count and hits Momo with a Superkick before tagging Arisa into the ring. Arisa gets in the ring to knee Momo in the face before climbing the top rope to try and hit the 1399, but Momo ducked out of the way and climbs to the ropes to hit the Somato for a two count. Utami helps Momo out a little bit when she flipped Arisa over and Momo connects with a Superkick and hits her with a Package Driver as Mayu broke the pinfall. While Mayu has Utami in a Dragon Sleeper, Arisa would have Momo outside the ring and kicks her with a kick to the chest before bringing her back in the ring to kick her more and Utami breaks the count. Mayu hits a Crossbody onto Momo before picking her up for Arisa to hit the 1399 and it connects this time but Momo kicked out at two! Momo would be able to hit Arisa with the Tequila Sunrise as Mayu would break the three count just in time. Utami would get back in the ring to hit a German Suplex onto Mayu to get her out of the ring and Momo gets up to hit the Peach Sunrise on Arisa and Queen's Quest retains the title!
After the match, Momo would talk about how she's one defense away from breaking Io Shirai's record for most title defenses for the Wonder of Stardom Championship and she has decided her opponent, Jungle Kyona. She picked Jungle because she was her first title defense with the belt and she wants to try and break the record the same way as Jungle accepts the match and I can't wait! Great match and a nice way to close the show.
Rating: Bruce Prichard and a quarter
Overall: I thought the show was a big success as we had a lot of solid matches, a nice surprise for a debut, and plenty of stuff to lead into the next show coming up which should be a good one.
Favorite Match: Momo Watanabe & Utami Hayashishita vs. Arisa Hoshiki & Mayu Iwatani
Least Favorite Match: Hanan & Starlight Kid vs. Hina & Rina vs. Leo Onozaki & Saya Iida
Score: 7.5/10
Mitchell's WWE NXT Results & Report! (7/17/19)
Who is the first to challenge the champ?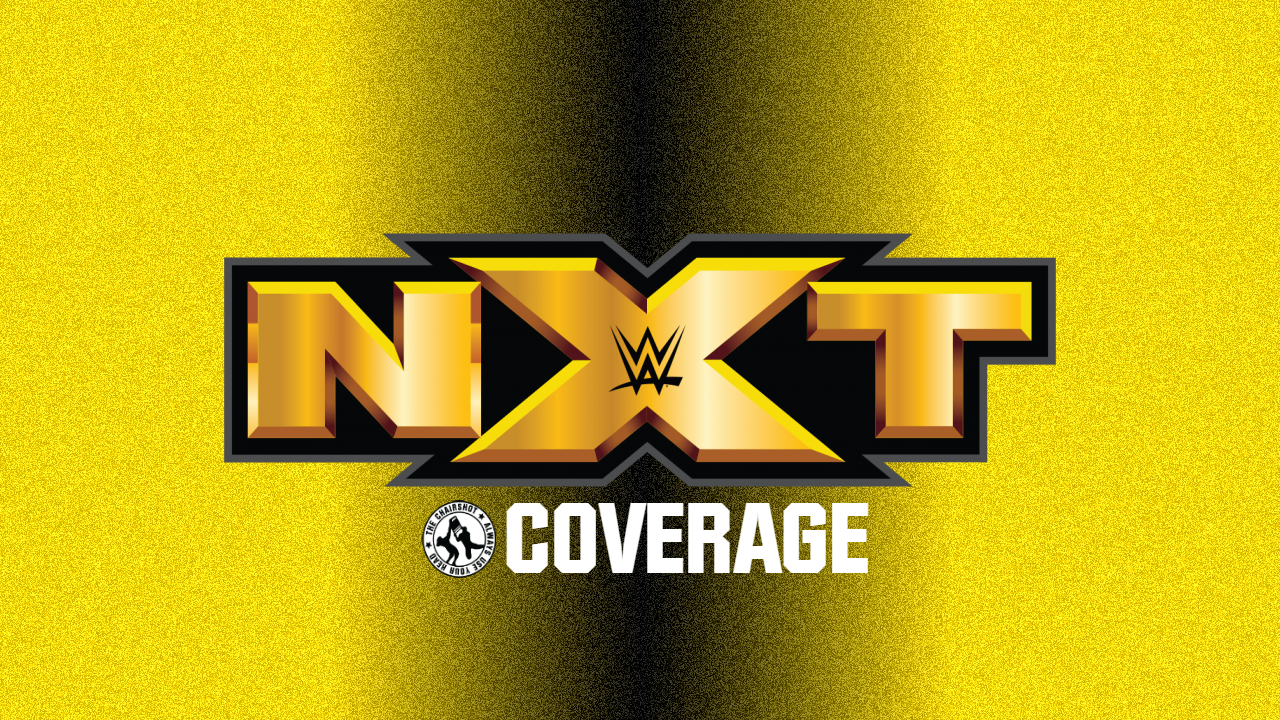 The NXT Champion returns to Full Sail, BAYBAY!
After making some stops on his Championship Celebration Tour BAYBAY, Adam Cole finally returns home! And he's even daring to put the NXT Championship on the line tonight! Who steps up to the challenge?
OFFICIAL RESULTS
Matt Riddle VS Arturo Ruas; Riddle wins.
NXT Breakout Tournament: Bronson Reed VS Dexter Lumis; Reed wins and advances to the next round.
Apollo Crews VS KUSHIDA; KUSHIDA wins.
NXT Championship: Adam Cole VS ???; No Contest.
PLAY BY PLAY
Matt Riddle VS Arturo Ruas!
Bro… NXT brings some Evolve as the Original Bro takes on the Brazilian Tiger! Both men had great wins during the Evolve 10th Anniversary Special, but who will win what is surely going to be a fight?
The bell rings and Riddle fist bumps Ruas to show this is still respectful. They test each other with jabs and kicks, but they keep their space. Riddle goes for a leg but Ruas sprawls. Riddle gets the waistlock and slam, but Ruas switches on the mat. Ruas rolls Riddle and wants a sleeper but Riddle rolls out to switch with Ruas. Fans rally and cheer for the Bro as he scrapes Ruas off his leg. Riddle and Ruas approach and Ruas tries some hands. Riddle throws them back then powers Ruas to a corner. The ref counts but Ruas turns things around, only for Riddle to hop on! But Ruas powers out to a slam! Ruas goes for the arm but Riddle holds tight. Ruas CHOPS Riddle but Riddle rolls to go for Ruas' arm! Riddle gives back the CHOP as he works on the grip.
Ruas rolls and slips out to then get a facelock. Riddle pops out and gets his hands up, and fans cheer again. Ruas tries his capoeria stance but Riddle fires through it. Riddle has a leg but Ruas trips him up! Riddle gets the ropebreak and Ruas lets go. The two get up again and the dukes are up. Riddle tries kicks but so does Ruas. Riddle just gets Ruas with his foot! Ruas shrugs it off and tackles Riddle! But Riddle has the leg guard and elbows. Ruas tries palm strikes but Riddle gets away. Riddle comes back with hands, but misses his kick to block Ruas' and boot Ruas down! Ruas kicks from the mat then trips Riddle up! Ruas rains down hands but Riddle heel kicks back, FINAL FLASH KNEE! Riddle rains the rights, Ruas can't defend himself! The ref calls it!
Winner: Matt Riddle, by stoppage
Ruas gets #Broverwhelmed by Riddle, but Riddle doesn't get to celebrate long! Someone attacks from behind! They wear a hoodie so we can't see who they are as they stomp Riddle out! But then the hood comes off, it's KILLIAN DAIN! And he drops big sentons on Riddle! The Beast of Belfast throws Riddle out of the ring hard, then goes out to run him over! Dain rains down rights, then throws him by his hair! Riddle crawls to retreat but Dain keeps on him with stomps. Dain CLUBS Riddle then kicks him into the apron. Dain clobbers Riddle over and over, and drops a fourth senton! Fans boo the Belfast barbarian as he rains down more rights.
Dain hauls Riddle up to throw him to the stage. Riddle crawls but Dain kicks him while he's down. Dain runs and drops a fifth senton, and they both crash through the floor!! Dain promised to take everything from everyone, is Riddle just the first victim?
The NXT Tag Team Champions, the Street Profits, have a special edition of #StreetTalk!
This very special edition is rather quiet as they talk about the fact that, while the titles say the Street Profits are the champs, there are others that think the belts are theirs. Dawkins and Fords know Kyle O'Reilly and Bobby Fish are the ones running around trying to own the place. They disrespect the Profits. Nah, fam. These titles are serious. If the Profits weren't serious, how did they win the ladder match? How did they win period? But if reDRagon wants to see the smoke, come see them. The Profits will still be the champs, "and that… is undisputed." Will the Profits burn O'Reilly & Fish when they finally go 2v2?
NXT shares fan footage from Saturday.
Marina Shafir had only just pulled into the parking lot, when Mia Yim attacked! The Head Baddie in Charge gave one of the MMA Horsewomen a taste of their own medicine as she beat Marina down, and then SLAMMED the door shut on her! Is this going to get Shayna Baszler's attention?
NXT Breakout Tournament: Bronson Reed VS Dexter Lumis!
The opening round of this inaugural tournament wraps up with perhaps the most physically imposing men of the field. First is the menacing maniac hailing from an "undisclosed location," whose thousand yard stare into your soul might be reason enough not to fight him. Second is the bar brawler from Australia's Black Forest, who welcomes anyone to test his Australian Strong Style. Who joins Angel Garza, Jordan Myles and Cameron Grimes in the semifinals?
Lumis frames Reed like a picture but Reed looks to crush Lumis with his hand. They tie up and Reed headlocks Lumis. Lumis pulls hair then powers out. Reed runs Lumis over but Lumis is right up! That surprises Reed, but he swings a clothesline. Lumis ducks and runs but Reed follows to run Lumis over! Reed scoops Lumis but Lumis slips out, shoves and elbows Reed out of the ring. Lumis then runs to FLY! But Reed gets free, only for Lumis to land on his feet!? Reed dodges Lumis to crossbody Lumis down! Fans fire up for this as Reed drags Lumis up. Reed puts Lumis in the ring and stands him up, but Lumis throat chops. Lumis whips and trips Reed into ropes! Reed gasps for air but Lumis rains down rabid rights. The eerily stoic Lumis is now fired up as he stomps Reed around.
Lumis frames the picture and pulls on Reed's ears. The ref reprimands Lumis so he shifts to a neck wrench. Fans rally up and Reed fights up, but Lumis throws him back down. Lumis drops ax handles and elbows, then puts the neck wrench back on. Fans rally again and Reed endures. Lumis licks Reed?! Perhaps he wants a taste of Reed's pain. But Reed only gets mad and fights his way up. Reed throws forearms but Lumis knees low. Lumis runs but into Reed's powerslam! Both men are down as Lumis clutches his ribs. Lumis is up but Reed follows to rally with forearms and elbows. Reed whips and back drops Lumis high and hard! Lumis leans on the ropes, Reed runs and bounces Lumis off the ropes, and runs him over with his full body! Cover, TWO!
Reed keeps going and drags Lumis up for a suplex. Lumis slips out to back suplex Reed! And then kips up to a leg drop! Cover, TWO! Lumis keeps his cool and goes to a corner while Reed is down. Lumis climbs up top, frames the picture, and leaps, to flop! Reed lifts Lumis for a back suplex SLAM! The straps come down and now Reed climbs!? Reed leaps, SUPER SPLASH! Cover, Reed wins!
Winner: Bronson Reed, by pinfall; advances to the second round
Australian Strong Style advances! Will he continue to make a big splash when he goes up against Cameron Grimes next?
Tyler Breeze has a new NXT photoshoot.
Prince Pretty finishes up and Cathy Kelly asks for an interview. Breeze agrees, so long as they walk and talk. Cathy walks with Breeze about losing to Roderick Strong. Well the thing about NXT now is that it's good to have someone watching your back. So Breeze either adapts or- The Forgotten Sons walk in and can't believe there's another "blast from the past." But Steve Cutler tells Breeze this isn't the old NXT, this is not the Tyler Breeze Show. This is the NXT where real men compete.
Breeze is a man, check the beard. But yeah, Breeze hasn't been here awhile, but good to see Cutler and Wesley Blake are still stuck here. And didn't Jaxson Ryker used to be Buddy Murphy? The Forgotten Sons say Breeze's jokes are why he's never been taken seriously. Ryker is a savage, and Breeze has never faced a man like him. Well guess what? Breeze has seen everything he needs. Will Breeze still be gorgeous after a going against the Gunner?
The #EvilGenius will return to action next week!
Io Shirai's new entrance, new look and new attitude came with the simple message: "I don't need anyone." Will this new attitude be what she needs to make it back to the top? Her return match against American Ninja Warrior, Kacy Catanzaro, will test that theory!
Apollo Crews VS KUSHIDA!
The Time Splitter is still undefeated in NXT, and he is willing to take on anyone and everyone from within the WWE! Now SmackDown's rising star returns to Full Sail to test the Super Junior, will Kushida's streak continue?
Full Sail "Welcome Back!" Apollo as he heads to the ring. The bell rings and Apollo shakes hands with Kushida to show this is a respectful match. The two circle and tie up, and Apollo gets out of Kushida's grip. Apollo comes back to get the waistlock and throw Kushida down. Kushida works his way up and around to waistlock and facelock. They roll around and Kushida holds on to then float all over Apollo, back to a gator roll and cover, TWO! Apollo ducks the Penalty Kick just in time, and Kushida lets him know how close it was. Fans duel as the two circle and tie up again. Apollo headlocks but Kushida powers out, only for Apollo to run him over. Things speed up and Apollo shows his agility, but so does Kushida! They keep moving and Apollo dropkicks Kushida right down!
Apollo strikes a pose before he wrenches and whips Kushida corner to corner. Apollo hits a corner clothesline then whips again, but Kushida slides out. Kushida plays cat 'n' mouse to then handspring heel kick Apollo down! Apollo is down but Kushida goes out to fetch him. Kushida puts Apollo in, then goes after the arm. Kushida headbutts the shoulder then runs, but into a pop-up gutbuster! Both men are down and fans rally up. Apollo stands to drag Kushida up, then suplexes and holds Kushida up for over 20 counts! Cover, TWO! Apollo keeps on Kushida with a chinlock and thrashes him about. Kushida endures and fans rally up.
Kushida stands, fights back, then runs, but into Apollo's elbow! Apollo drags Kushida back up to throw haymakers. Apollo throws hands in the corner then whips Kushida corner to corner again. He hits a big splash then a big overhead suplex! Cover, TWO! Apollo drags Kushida up again for forearms, backing Kushida down to a corner. He whips Kushida corner to corner agian but misses the splash this time! Kushida throws forearms back! Apollo mule kicks, runs to a corner, but Kushida catches his headscissors to KICK Apollo down! Fans rally as Kushida gets up first.
Kushida forearms Apollo at the ropes but Apollo reverses the whip. Kushida handsprings to back elbow Apollo down! Apollo is in the corner, Kushida runs in, but Apollo boots Kushida away. Apollo runs but into Kushida's hip toss! Kushida cartwheels and dropkicks to add on! Apollo gets to a corner as fans fire up with Kushida. Kushida goes to the apron to kick Apollo out of the corner! Then step-in springboards in for a tornado DDT! Cover, TWO! Kushida drags Apollo up and wrenches the arm to a shoulder breaker. Kushida runs and slides under to kick away on the arm. Apollo catches the kick, then blocks the takedown counter! He fireman's carries but Kuhisda slips out to a waistlock. Apollo standing switches, but Kushida elbows free. Kushida runs into a BOOT! Cover, TWO!
Kushida survives but Apollo drags him up for a deadlift German Suplex! But Apollo holds on for a second, a la the Gold Medalist, Kurt Angle! The third German is a release, and leads to a standing shooting star! Cover, TWO!! Kushida survives again and Apollo is shocked. Full Sail is thunderous for "Both These Guys!" as Apollo stands Kushida up again. Apollo trophy lifts but Kushida slips out. Kushida catches Apollo to give him a buckle shot! Then Kushida springboards, huricanrana but Apollo rolls through, TWO!! Kushida Peles but Apollo enziguris! Both men are down and fans are loving "NXT! NXT!" for this match.
A standing count begins and Apollo slowly sits up. Apollo gets up at 4 to go to the apron. Apollo then climbs, but Kushida hurries over. Kushida stops Apollo with a forearm, then throws more as he climbs. Apollo gives forearms back, and the two start trading. Apollo sends Kushida down, but Kushida is up to handspring heel kick Apollo back! Kushida climbs up and stands Apollo, for a SUPER ARMBAR TAKEDOWN! Apollo flails and works his way up to his feet. He drags Kushida but Kushida rolls Apollo away, SAKURABA LOCK! Apollo endures the kimura but taps out, Kushida wins!!
Winner: KUSHIDA, by submission
An incredible battle brings Apollo and Kushida to their limits, but it is the Super Junior's streak that continues! How long will it take the Time Splitter to fight for a title?
Backstage interview with Keith Lee.
The Limitless One moves into his second year in NXT beginning, but what are his feelings towards his tenure here? "Tenure" makes Lee think of "progress," but what progress has he made with his stop-and-go momentum? Lee has been here a year now, but what is the real keyword? Opportunity. Opportunities were supposed to be set at his feet, but… It feels more like Lee has been passed over. There is the Breakout Tournament, but why wasn't that here when Lee arrived? And now there's this new guy, Damien Priest, and he's all the buzz. But maybe Lee should change the narrative. Maybe Lee should be the one that replaces Priest in everyone's conversations. Will Limitless #LiveForever against the Archer of Infamy?
NXT Championship: Adam Cole VS ???
He's back, BAYBAY! Adam Cole's victory lap finishes with Full Sail, and he's promised a title defense just for the fun of it. Cole picks up a mic to say, "For the past few weeks, I've been traveling all across the globe on the BAYBAY Championship Tour." What he did is to show the morons what a true champion is. He showed us what true power is! And while he's been gone, the Undisputed Era has been taking care of business. There is now an #UndisputedPowerSwitch in NXT, but Cole is a fighting champion. Anyone, anytime, anywhere! And that starts tonight! And against… Johnny Gargano?!
A video of Gargano plays, from when he shared the NXT Championship belt with the aspiring wrestlers in Cleveland. It was such a surreal moment for those young stars, and so… "Twan Tucker, c'mon down!" And he's here in NXT! Cole says it's good to see him again. Hopefully Twan realizes this is the opportunity of a life time. And he promises this will just be the two of them, no Undisputed Era around. This is a fair chance to slap the taste out of Cole's mouth. Oh so it's just Cole and Twan? Too bad, because Twan didn't come alone! Twan brought JOHNNY GARGANO!! Cole is in shock as Johnny Wrestling storms out and past Twan, to brawl with Cole! Gargano rallies, blocks a superkick and gives a SUPERKICK! Then one from the apron!
Gargano chases Cole and throws hands as they go around the outside. Cole throws Gargano into railing and retreats up the stands, but Gargano still chases him down! Gargano rains down hands and Full Sail is thunderous! Gargano CHOPS and punches Cole against the railing, then pushes him back to ringside. Cole keeps retreating, but Johnny Badass keeps coming. But Cole elbows Gargnao back! Cole whips but Gargano reverses to send Cole through barriers! Gargano hops on to rain down hands and bounce Cole off the floor! Referees rush out to drag Gargano away. Cole stands tall with his title, until Gargano FLIES off the stage!!
Referees go after Gargano again but he still goes after Cole! They end up in the ring, Cole kicks low to run, but gets a SUPERKICK! And then the DIY style, into GargaNO Escape! Cole taps, but it doesn't matter right now, Gargano wants to hurt the cocky champ! Referees pry at the grip around Cole's neck, but Gargano lets go when he's satisfied! Gargano defended the honor of The Land, but will he bring the title back in yet another match with Adam Cole, BAYBAY?
NXT GM William Regal responds to this chaotic ending!
As seen on WWE's YouTube, Regal sees things between Adam Cole and Johnny Gargano will not be over so easily. So his choice is to give Gargano and Cole another Best 2 Out of 3 Falls, but where Gargano chooses one stipulation, Cole chooses another, and if need be, Regal chooses the third. In other words, NXT brings back the Three Stages of Hell!! What will Gargano and Cole choose to do to each other in order to finally, decisively, and indisputably end this feud?!
---
My Thoughts:
WOW that was an incredible episode for NXT! We waste little time getting to hard hitting action as Arturo Ruas makes his debut (ignore when he was Adrian Jaoude) and against Matt Riddle. It was great to see legit MMA-trained wrestlers give us just samples of what they can legitimately do, and what a great choice to make this a TKO, referee stoppage win as opposed to a pin or submission. It really ups Riddle's power, which he'll need after Big Damo destroyed him. It was a great spot to have them break the stage, but it was easy to see the exact panel on the stage they were going to break. I'm reminded of old cartoons, where you could tell if something was about to move because it was slightly different in shade. That aside, Dain VS Riddle is going to be awesome!
We got an awesome "fan filmed" section where Mia Yim went off on Marina Shafir. I'm surprised they didn't have a response promo from Shayna, but we can definitely get that next week. If anything, Mia might do something like this to Jessamyn Duke so Shayna will have no one in Toronto. Meanwhile, Io Shirai's Heel persona starting her in-ring journey is going to be great, but I'm sure this all leads to her and Candice LeRae for at least the "post" TakeOver episode. Reed VS Lumis was a pretty solid opening round finale, and both guys got great shine. The second round is going to be even greater with Garza VS Myles and Grimes VS Reed. Street Profits gave us a quiet but strong promo, solidifying that Toronto will feature all parts of Undisputed Era to either make or break the #drapedingold prediction.
Kushida VS Apollo, WOW! This is the Apollo we've been wanting to see back in the ring, but the main roster doesn't use him nearly enough. Kushida keeps rolling, so he'll definitely be primed for a title match after Toronto onto Chicago for Survivor Series weekend. And the announcement of Cole having a title match on NXT TV set up expectations, such as a ridiculous squash, what we got was so much better! Twan let Gargano go right after Cole and their brawl all over the arena was great. And now hearing that we're getting the (not officially named) return of Three Stages of Hell, this is going to give us the truly decisive and truly over-the-top finale to this saga between Gargano and Cole. There are any number of things the three falls can be, and you know they're doing all three falls, Toronto is going to be insane.
My Score: 8.6/10
The WWE TV YouTube Experiment (Week 5: RAW/ July 15, 2019)
Monday Night RAW happened. Or did it? Let's talk about what we saw on YouTube and discuss whether anything actually occurred at all.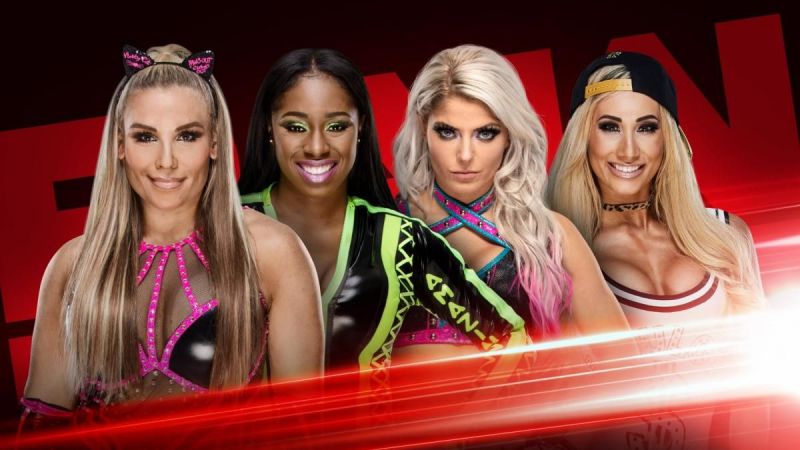 __________
The WWE TV YouTube Experiment
Week 5
Monday Night RAW/ July 15, 2019/ Long Island, New York
I had Night 3 of New Japan's G1 Climax to watch on Sunday (and Night 4 on Monday), so I didn't see Extreme Rules. The results seemed okay, but it's worthless to cover it here if I didn't actually see it. I did, however, take advantage of a 3-month subscription for 99 cents a couple of days ago, which follows the 2-month subscription for 99 cents that ended this week. So that's awesome. I can justify spending what translates into less than 40 cents a month on the WWE Network. I can't justify 10 bucks a month. And it has nothing to do with the current product.
I'm not going to get on a soapbox, but in short, I signed up on day one and kept my subscription even after I stopped watching regularly, and even after I stopped watching altogether. But when they signed the Saudi deal, I was not happy. And then they doubled down by continuing on with the show after the murder of an innocent journalist. It runs deeper than that, but that's the gist. As soon as they decided to run that show, I decided that morally, I couldn't give them $120 bucks a year any longer. So that's that. I started a free trial at the end of January. Got a second one at the beginning of April, and then accepted 2 months for 99 cents in May and 3 months for 99 cents in July. A buck ninety-eight for 9 months? Yeah, I don't have a moral obligation that stops me from throwing couch change at someone. In reality, when my subscription ends in mid-October, I'll have paid 22 cents a month. Hey, I'm even doing numbers analysis up here. How about that?
__________
Monday Night RAW 7/15/2019
Total Number of Clips: 13
Total Time: 34 minutes, 18 seconds
*Note: In the interest of saving space, I won't be embedding every clip, only the ones that I feel are necessary.*
__________
Brock Lesnar's SummerSlam opponent to be revealed (4 minutes, 56 seconds)
This was the longest clip of the small batch this week, running more than a full minute longer than the second longest, and that one (Truth, Maverick, and the 24/7 Title) was one YouTube clip but 3 actual TV segments. The next longest video that was only one segment was a full minute and 56 seconds shorter than this. The Women's 4-Way and angle afterward got a 3-minute video. More on that later. This was fine, standard fare from Heyman, and although the outcome at the end of the night was disappointing, at least based on this segment it felt like maybe someone fresh would get a title match. Good enough. (1 for 1)
__________
2-out-of-3 Falls Six-Man Tag Team Match (2 minutes, 59 seconds)
This got Robert Roode on TV, which is good. He actually feels like a guy who would fit well as a regular partner/ally for The Revival. Match seemed fine, and the aftermath was good, with Ricochet getting taken out by The Club, which means they aren't done with him even though AJ took his belt at the PPV. I hope something big happens with The Club and it's not just AJ as a mid-card guy with 2 guys as his backup. Or even AJ as a main event guy with 2 guys as his backup, like they did in his feud with Roman Reigns in 2016. If that's all they do, eh, it's fine, but it's nothing special. Finn has to become part of this when he returns in the fall, right? (2 for 2)
__________
The Viking Raiders vs. Vinny Gruner & Jackson James (1 minute, 36 seconds)
Man, they came really close to killing that guy with the pop-up powerslam finish. It's good to see these guys aren't getting the Ascension treatment, but they have been on TV for exactly 3 months as of this episode of RAW. It's time to start doing something with them because the crowd doesn't seem to care very much. It was just an inoffensive squash and they're not being beaten up by 60-year-old men every week, so I'll take it. Next week is the RAW Reunion, though. If I were these guys, I might consider not showing up. (3 for 3)
__________
Cedric Alexander vs. Drew McIntyre (2 minutes, 17 seconds)
After the unbelievably bad angle they did last week to close the show, they needed to give Cedric something, and thankfully they did in the form of a quick win over Drew McIntyre. I get the feeling Drew probably isn't going to be challenging, much less defeating, The Undertaker at SummerSlam. He'll probably just be in Shane's corner for his match against Kevin Owens. Oh well. That's close, right? I'm interested in seeing if they follow up with Cedric now, or if this was just an apology match for the shit that happened on the previous show. Either way, this was exactly what they needed to do. (4 for 4)
__________
Finn Balor vs. Samoa Joe (1 minute, 47 seconds)
Joe picks up another win in extremely quick fashion (the match was under a minute and a half long), which is good after losing his 50th title match in a row. Getting beat up by Finn immediately after was completely unnecessary, though. I know that Finn is a fighter, but why bother? Instead of Joe getting what was essentially just a fluke roll-up, why not have him tap Finn or choke him out? Finn is leaving in a few weeks, and it's going to be The Demon, not Finn Balor, who is going to take on Bray at SummerSlam, so at this moment Finn Balor is a disposable entity. This did nothing for Joe. (4 for 5)
__________
Bray Wyatt returns and attacks Finn Balor (1 minute, 21 seconds)
I will say, the mask is definitely scarier in the ring the way it was presented here than it was when it was revealed in the Firefly Fun House vignettes. It looked like a corny, failed attempt to look scary, at least to me. I liked the outfit with the striped pants and whatnot since it's a different attire than he was wearing when he left, but the mask was uninspiring. It was scary as shit on Monday, though. This was very well done, and I really hope Bray beats The Demon at SummerSlam. Hopefully, they can do that and then drop the silly gimmick that The Demon is a creature that uses Finn as a host (that's pretty much what they've made it) and just let Finn be Finn, a cool dude in a leather jacket who sometimes likes to paint himself up because he enjoys the showmanship of it. This was about as good as they were going to get for the re-debut of Wyatt. I hope, almost exactly 6 years after his original main roster debut, they get it right this time. I also wonder if he's going to wrestle in the mask and if the mask looks a little different because it's not the exact same one from the promos, and instead has been altered to be worn in the ring. (5 for 6)
__________
The Street Profits predict Brock Lesnar's next challenger (1 minute, 59 seconds)
Can they be done with this now, please? It started off as amusing, but now it's getting annoying. This is a terrible use of a pair of guys who are absolutely terrific. If they aren't joining the RAW tag division, please just keep them in NXT. (5 for 7)
__________
Zack Ryder vs. Mike Kanellis (1 minute, 50 seconds)
Next. (5 for 8)
__________
Lucha House Party vs. The Club (2 minutes, 51 seconds)
This was exactly what it needed to be, with AJ, Gallows, and Anderson picking up a win as a team in what appeared to be a solid match. My big issue with this is similar to other omissions that don't make much sense. Ricochet interfered in this match and went after AJ (it's what they used to stop the match for the commercial break). Why not show that? It's important in the build of the feud that Ricochet isn't going to let these guys walk all over him. Outside of that, this was still an entertaining clip and the right thing to do for The Club, so I won't let that drag it down. (6 for 9)
__________
Natalya vs. Naomi vs. Carmella vs. Alexa Bliss
I assume that between entrances, the match, and the post-match promo this probably took around 40 minutes of the show to itself, and that would be why this week there are only 13 clips instead of the usual 17-to-19. The only parts of the match that they showed were the 3 eliminations, which means I only saw a minute and 21 seconds of what everyone is agreeing was a Very Bad 25-minute match. That means to me, as a viewer of only the YouTube content, this was actually just fine. Sadly, the last fall did include the "Let's Go Cena/Cena Sucks" dueling chant, along with a very, very brief "Goldberg" chant immediately after. Natalya is suddenly a heel, maybe, or maybe she's just trying to get on Becky's level in terms of being a loose cannon on the microphone. I guess we'll see next week. It was a bit cringeworthy, but I also like Natalya more than a lot of people do, so I'm okay with this. Thanks to the fact that the only parts of the match they showed here were good, this gets a thumbs up from me. (7 for 10)
__________
The Miz pummels Dolph Ziggler on "Miz TV" (2 minutes, 57 seconds)
It was a different promo than the one that Ziggler has been cutting for the last 3 years, so that was good. The last thing we need is another feud between these two. I have enjoyed most of the stuff they've done together over the years, but we don't need more. I sort of thought this was going in the direction of Ziggler helping Miz get his head back on straight, possibly leading to them forming a tag team that would be somewhat similar to the Awesome Truth. Maybe that is the plan. I'll wait and see with this. I also might be the last person outside of Vince McMahon and Dolph Ziggler himself who still thinks DZ can be rehabbed and do something good, so I may be judging this on a bit of a curve. Going with a thumbs up for this. (8 for 11)
__________
R-Truth Invades Drake Maverick's hotel room (3 minutes, 52 seconds)
As I mentioned earlier, this video was all 3 of the night's segments all put together, which made sense to do. This may have been the best 24/7 stuff I've seen since I started 4 weeks ago. This was a lot of fun. (9 for 12)
__________
Cross-Branded All-Star Top 10 Battle Royal (2 minutes, 53 seconds)
Boy, oh boy, there is a LOT to unpack from the name of this match. I won't do it, but wow. That's something. I don't know… the excerpts from the match itself were good, as you would expect with the talented guys involved. The winner was disappointing but Seth was really the most obvious winner, and nobody should have expected WWE to go an unexpected route like Big E, even though the crowd seemed to be supporting him the most, and the fact that he's been ready for the spot for like 3 years, or more. Again, this was fine. I don't really care very much. I will say, though, that I thought Rollins was showing a ton of fire in the post-match promo, and it almost made me care. And then he had to shoe-horn in the "reigning, defending, undisputed Universal Heavyweight Champion" line, and it ruined the whole thing for me. I'm listing this as a negative because I wish they would explore different directions. This was a perfect opportunity. Whatever. (9 for 13)
__________
Final Analysis
The July 8 episode, the final RAW before Extreme Rules, was really quite awful. I hated it. This week is a step above that. I'm mostly apathetic toward it. I felt nonplussed by pretty much everything. I'm glad that it was under 35 minutes long because it went by extraordinarily quickly, but when I was done it felt like I watched a whole lot of nothing. With the exception of the Bray Wyatt return, this week's episode could have not happened at all, and nothing would be different.
Come to think of it, that's probably worse than a bad show because contrary to what I said last week it wasn't bad TV that drove me to stop watching. It was the fact that with the exception of some really strong matches, the show was the same thing every single week. There were a number of occasions where I would miss 2 weeks and not check out the reviews, and when I saw the show again, there had been such a minimal amount of storyline progression that the episodes I missed might not have even existed at all. I hope something happens next week. At least they appear to be doing fun stuff on SmackDown, with Kevin Owens if nothing else.
__________
Straight Numbers
Average Clip Length
Week 5: 2 minutes, 38 seconds
Week 4: 2 minutes, 10 seconds
Week 3: 2 minutes, 33 seconds
Week 2: 2 minutes, 44 seconds
Week 1: 2 minutes, 32 seconds
The average length of each clip is back on par with the first 3 weeks after last week's sizeable drop. After a little under 48 hours, here are some viewership numbers:
Bray Wyatt's return has over 2.5 million views
Just over 2 million views for R-Truth pinning Drake in the hotel
The Battle Royal has over 1.7 million views, as one might expect
The Women's 4-Way has 555k views
Over 400k for Cedric vs. Drew
Viking Raiders at under 87k views, by far the least-watched
Bray's return came very close to outclassing, in under 48 hours, the most-watched clip from last week's show, which was the Roman/Cedric vs. Shane/Drew match. That had around 2.6 million views as of last Friday night, more than 2 days longer than the Bray return clip. As of the writing of this, Wednesday evening July 17th, that clip has only earned about another 100,000 views, at just over 2.7 million.
The 24/7 Championship saga must have had some buzz, which it hasn't had for the last 2 weeks. It's the second-most-watched clip for the July 15th RAW. The 24/7 stuff didn't even earn enough views last week for me to even mention it in more than a single sentence — there were 3 clips (probably should have just put them all together in one) and only one of them was over 100k. The one with the word "consummation" in the title was just under 300k last Friday and sits at 662k as of Wednesday evening. The other two videos are well below 350k. Hitting over 2 million views this week is back up to form and makes me happy.
I don't recall any other video featuring the women's division going above 300,000 views, especially not in under 48 hours. I would wager that the reason it's at more than half a million views is that people heard the match was awful, and they were curious to see it for themselves. Those people were likely both disappointed and relieved at the same time. No disrespect to the women, but this match had a ton of buzz online and it wasn't positive attention. Very few people checked the 4-way match video out because they were interested in the outcome, and Becky Lynch isn't in the thumbnail, her name isn't in the title of the video, and the title doesn't even specify that the match was for a title shot.
The Viking Raiders continue to be one of, if not the least-viewed videos every week. After just under 48 hours, they have well under 100,000 views, Even the Street Profits hit 104k. Also, after hitting 1.4 million for Maria's in-ring destruction of Mike Kanellis a few weeks ago, that angle has stalled out big time both in development and in YouTube hits. Ryder squashing Kanellis has only 284k views. The "pickles and ice cream" video from the July 8th episode, which was the awful follow-up to the original angle from July 1st (which peaked at 1.8 million as of this writing) is at a pitiful 184k after more than a week. Maybe they should be glad that nobody is checking them out. The fewer eyes, the better.
Well, that's all I have for this week. I'm officially at the halfway mark, as there are 3 more episodes of RAW before SummerSlam and my last will be the night after. So far, I'm not leaning toward going back to being a regular RAW viewer. I might start checking out SmackDown, though. It seems like fun.
__________
Nick Marsico/ Writer (kinda)
The Chairshot Dot Com
__________