The Good, Bad and Ugly Monday Night Raw (3/5/19)
Good Raw this week? Bad? Or bowling shoe Ugly?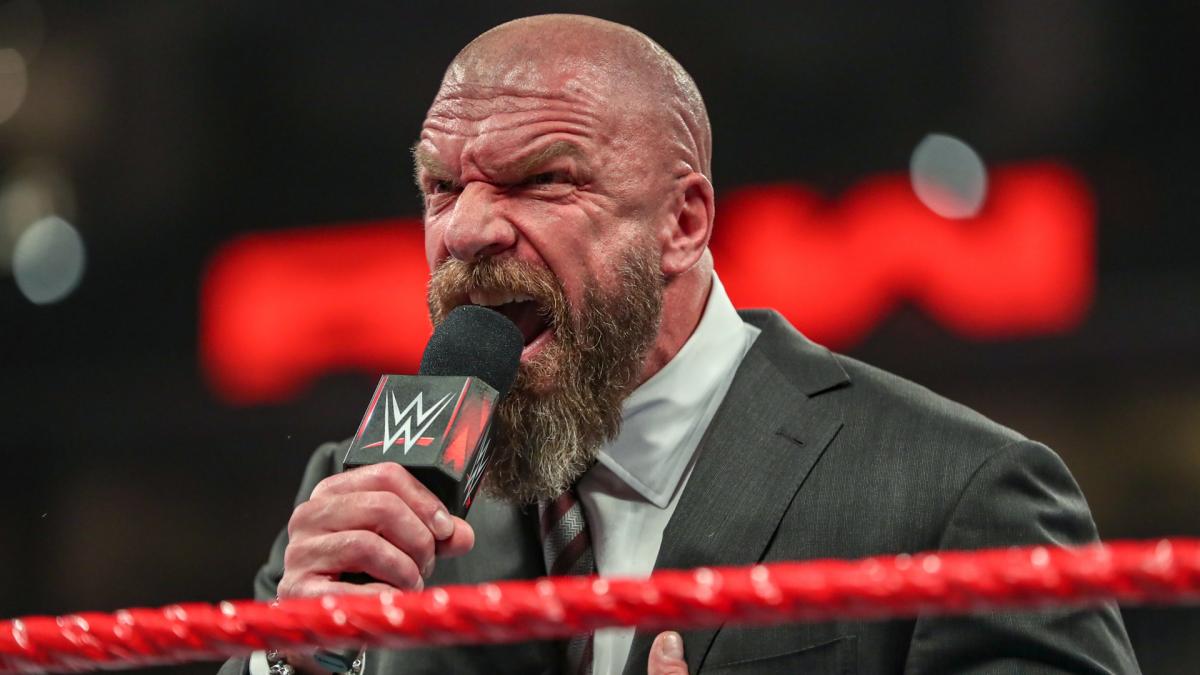 Bobby checks in on all of the action from the 3/5 WWE Raw! Was the show Good, Bad, or Ugly?
New Week, new action.  We are getting so close to WrestleMania at this point we can taste it.  Monday Night Raw needs to set the pace and go back to the Good things they were doing until their failure of a show last week.  The Good times were rolling, but can the Raw Brand bounce back before the big dance?
GOOD
Roman Reigns
In what used to be a heavy series of boos from a bitter crowd, the new trend is that of love and respect for the "Big Dog."  Reigns after showing the world how big his heart really is in his fight for his life, has solidified the love of the Wrestling Community and it shows.  He has already made his official return and already made a big splash with his "Shield Brothers" last week.  What did he want here this week?  He wants the return of the Shield full time.  Out comes Seth Rollins to a hot crowd.  After mutual respect and admiration it finally came out in the open, Reigns laid it out.  Shield one last time.  The WWE Universe has spoken.  We want the Shield, Roman needs the Shield.  It's now or never and of course it's a Yes!  Ambrose is summoned, and never disappoints.  Out comes Ambrose.  Ambrose is still a shifty heel and made everyone wonder the outcome especially how he hung back on the ramp.  No one will find out right away though as Elias smashed Ambrose with a guitar before we got his answer.  To Be Continued.  Good buildup here for a huge reunion.  Ambrose still had everyone wondering by his hands off reaction to the aid of his Shield Brothers. 
Drew McIntrye, Bobby Lashley and Baron Corbin vs. (I.C. Champion) Finn Balor, Braun Strowman and Kurt Angle
Everyone here in this match are future Hall of Famers (Angle of course aside).  Everyone brings something special and different.  McIntyre if he develops a feud with Reigns could propel him where he belongs at any moment.  Strowman only has to be given the slightest nudge to be Main Event Ready, hell all involved for that matter.  Balor/Lashley, Balor/McIntyre make a great base for the Intercontinental Championship picture, where several people could be included and make an impact.   This was a solid tag style match that showcased everyone and gave a quality variety to the audience.  Side note, Corbin working with Angle was great to watch, he really sold and they had a clear chemistry in there.  It was a lot to like.  Lio Rush getting involved has been fantastic and it would be interesting to see him pic up Corbin and see a Lashley/Corbin team become more official.  Lio Rush got murdered by Baron Corbin.  If he ever gets up he is not human.  Lashley hits a vicious "spear" on the I.C. Champ, Finn Balor for a decisive victory.  Score 1 for the Good column.  The heels continued the beat down on the losing team causing all kinds of damage.  It looked like no one was going to be able to stop them.  Balor out on his feet getting punished by Corbin, Lashley and McIntyre.  Game over this is a big, nasty team of heels.  They work well together and if written and marketed right, they can be a destructive stable. 
Triple H
No surprise here, this is a personal matter for DX and soon to be Hall of Famer/COO of the WWE HHH.  He is here to handle a freak in the pro wrestling and now acting world, Bautista who viciously and without cause aside from provoking HHH, attacked Ric Flair prior to his 70th birthday party celebration.  Bautista is just heeling out right now even just down right insulting the City of Philadelphia.  HHH is a boss and when he talks, we/you should always listen.  Same goes for a lot (ie. Jericho, etc) but especially HHH.  What he says has tremendous value no matter what or who you are in the Wrestling Universe (fan or worker).  Even when completely working it comes off in a professional shoot like fashion so few have mastered.  He blends the story with reality and makes you believe.  HHH sucks you in and by far may be the most powerful force in the business.  No matter what this will be a Good moment in history.  The Game, The King of Kings, is here.  *Next Week Face to Face HHH and Bautista (card subject to change) 
Tag Team Gauntlet- Heavy Machinery vs. The B-Team vs. The Ascension vs. Zach Ryder and Curt Hawkins
There was a lot going on here.  So many personalities and very gimmick heavy talent all in one place.  It had a retro feel and made me miss old school wrestling.  Otis vs. The World, Otis destroyed all comers.  This was Good fun, the crowd was into it, and Heavy Machinery is slowly becoming more than a flavor of the month type of team.  It seems that they been locked to win when they compete and have the attention of the audience as well as their hard to get approval.  This was all Heavy Machinery, well Otis especially who swept the board.  Heavy Machinery Win!  "Flawless Victory!"
Elias vs. Dean Ambrose
As it came as no surprise, after attacking Ambrose before a possible historic return to the Shield, Ambrose came out quickly into Elias' act and came out swinging.  This of course was physical and pretty clean.  Both guys are Good at what they do and have contrasting styles.  This looked really solid but the crowd was dead quiet at times.  Elias hit a sick knee, off a botched spot off the top by Ambrose followed by a "Drift Away" fisherman neck-breaker for the clean, impressive victory.  Ambrose laying out in the ring, his Shield Brothers made their way to the ring.   The crowd was out of it here but the action was solid.  It didn't blow anyone away but it was action packed and clean work.  Also, huge win for Elias, as Ambrose is a top star even in a slump. After Ambrose seemed to shrug off the reunion of his bros, he was later enticed by the strong crew of Corbin, Lashley and McIntyre who attacked the outnumbered Reigns and Rollins.  Ambrose came in and went berserk ultimately reuniting and completing The Shield!  They have their rivals and their mission, now it is time for the Shield to shine.  Good all-around once again!
Raw Tag Team Title Match- The Revival (C) vs. Ricochet and Aleister Black
Two of the top shelf talent from NXT pinned the Raw Tag Team Champs last week in a non-title contest but this week it does count.  Much like last time and almost any time these guys are working (all 4) this was solid all around.  Ricochet when let loose just tears through the air with non-stop offense and surprises.  Black is a megastar waiting to explode!  He will be a champion if there is any justice in this business.  The Revival finally have their gold, it is a way of WWE saying, we heard you, we saw what you do and here you go, let's see you run with it.  So far so Good.  Dawson is a stiff bastard but damn he is Good.  Everyone here is special and unique bringing major qualities to the show.  Black is just plain sick and aside from being outdone by Ricochet who is not from this planet, very few can out do him.  Former champ's Roode and Gable made their way down during the action as they have direct interest in this match.  Gable is a really talented but Roode really needs to be onto some bigger things.  Roode as a heel in the hunt for Gold would be a huge success and needs to be done.  Roode and Gable attack the Revival outside of the ring causing a D.Q. and first loss for the NXT Team of Aleister Black and Ricochet.  The two teams went at it ending in a stalemate and most likely a set up for a match next week, which should be Good. 
Vacant Raw Women's Championship w/ Stephanie McMahon-Helmsley
In a half-ass title forfeiture that they forced down our throats, we have a vacant title in the hands of a McMahon and the Queen Charlotte Flair hot on it's trail.  Out comes the "The People's Champ, The Man!" Becky Lynch.  Hobbling to the ring, Lynch will not stop until she gets back the title or dies trying.  She is for the people, everyone loves her and Charlotte's overconfidence may be her weakness.  Fastlane is going to be interesting.  Ronda Rousey wants no part of Lynch it seems as she took a very cheap but effective shot at taking out Lynch completely with a brutal assault on "The Man."  Lynch signed off that WWE is not responsible for any damages Lynch suffers.  Lynch vs. Flair at Fastlane for the WWE Raw Women's Championship but a very pissed off Ronda Rousey demanded her title back because she never lost it.  Stephanie gave it back clean and changed the stipulation at Fastlane to if Becky Lynch wins at Fastlane against Charlotte, they will have a "triple threat match" for the title at WrestleMania.  Rousey then cheaply did a "scripted" shoot but it was her best work.  Rousey went crazy, and both said no more pretending and "beat the hell out of Becky Lynch."  This was by far the very best that Rousey looked in the ring and not being afraid to be stiff is a really Good look from her!  Let's see more of this "step on Becky Lynch's face" Ronda Rousey.  Good stuff Ronda Rousey.
BAD
Natalya vs. Ruby Riott w/ The Riott Squad
Ruby Riott and the Riott squad especially Sarah Logan have shown their worth in and out of the ring.  They really are diamonds in the rough and have been complete work horses every week having to carry half assed matches and keeping everything rolling when times have been tough.  Natalya is tremendously overrated and although was trained well just always looked awkward in there.  This match again was that same outcome.  Natalya wins with a reversed roll-up after a quick, pointless match against a hated rival.  Lacey Evan then did her now famous "catwalk" on the ramp to try to get the crowds forgiveness.  It worked but still this was just not Good. 
UGLY
(Tag Team Champion) Sasha Banks vs. Tamina Snuka
Watching Tamina Snuka sometimes is like getting dizzy from drinking in the worst way possible.  I get motion sickness and giggly.  Sasha Banks is so Good too but this was just such an Ugly Match.  The end spot was well done though, with Nia Jax interfering and Banks getting hit with a Superkick if you can call it that from Tamina for the Win.  Hopefully the Tag Team Title Match will be short and the Boss n Hug Connection can move on to better things. 
FINAL
Overall
If my calculations are correct, we had a much better Raw this week, and without any time to lose.  They all count from here out, including Fastlane.   We had a Bad and Ugly turn here and there but Raw was solid.  An extra applause to Ms. Rowdy Ronda Rousey who seemed to find her voice this week.  That was a Great turn of events and should only lead to better things if it becomes the norm.  Raw rocked!  Good show!
With a solid start, SmackDown who barely causes any heartburn with the fanbase is next up to the plate.  The Tuesday iconic WWE show should be a Good one but crazier things have happened.  Of course we always have NXT.  RIP to a real legend and a hell of a great guy, King Kong Bundy.  Thank you for your kindness. 
Andrew's Impact Wrestling Ratings & Analysis 4/19/2019
Impact Wrestling's penultimate show leading toward Rebellion! Andrew goes through the show and lends his analysis! How was the show?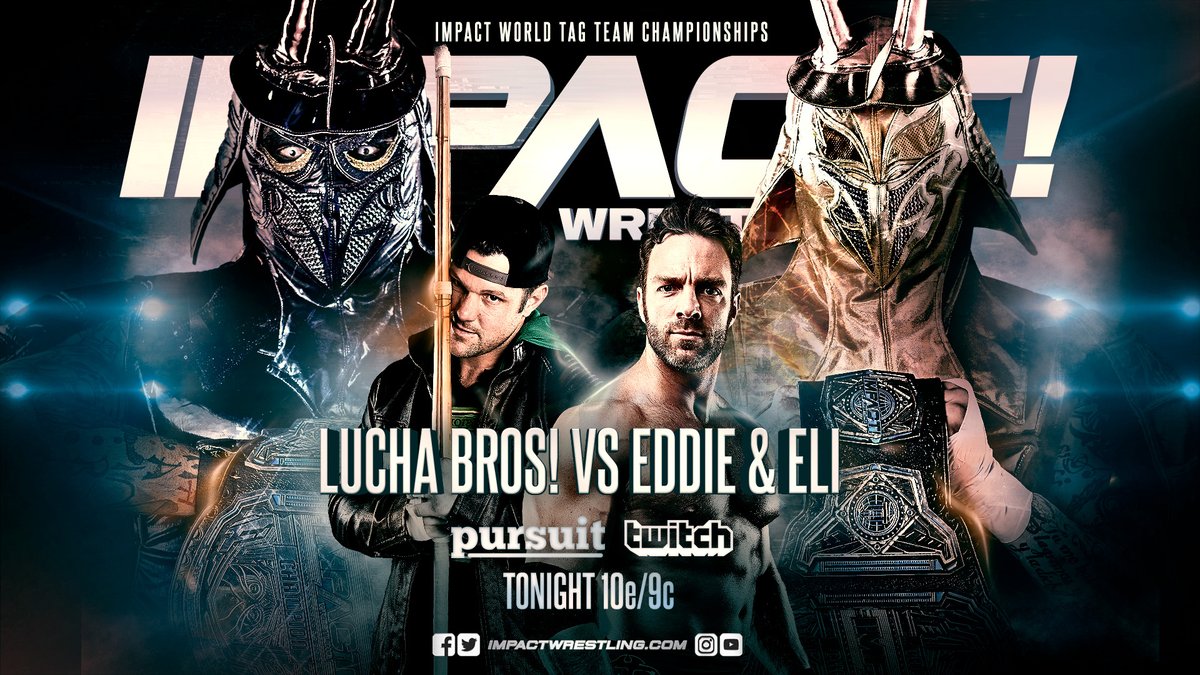 Impact Wrestling's penultimate show leading toward Rebellion! Andrew goes through the show and lends his analysis!
Scarlett and Fallah debut as a tag team today! Tessa and Gail's story continues to bubble up and Eddie Edwards & Eli Drake get their shots at the Tag Team titles!
The whole oVe story and Rich Swann continues as Tommy Dreamer apparently is getting sacrificed to Madman Fulton. Are we about to watch a murder?
.@THETOMMYDREAMER has fought bigger, fought more dangerous and he will get violent on @FultonWorld TONIGHT! #IMPACT

WATCH NOW – https://t.co/jyZYT6QL46 pic.twitter.com/ce3ctkWfU1

— IMPACT (@IMPACTWRESTLING) April 20, 2019
Ratings:
Scarlett Bordeaux & Fallah Bahh vs Desi Hit Squad: Scarlett wins via Tandem Banzai Drop – * 1/2
Moose vs Dez: Dez wins via Body Scissors Cradle – ** 1/4
Madman Fulton vs Tommy Dreamer: Fulton wins via Lifting Reverse STO – ** 1/2
Madison Rayne vs Taya Valkyrie: Rayne wins via Roll-Up – N/A
IMPACT Tag Team Titles: Eddie Edwards & Eli Drake vs Lucha Bros (c): Lucha Bros retain via Spike Fear Factor – ***
Analysis:
Okay let's be serious for a minute. This wasn't a great match, but it was entertaining. The crowd enjoyed singing along to Scarlett's music, Fallah did most of the work since the Hit Squad didn't want to interact with Scarlett at first. Amusing spot was after Raj got hit with a Stink Face from Scarlett, Rohit pulled him out and sat in the corner asking for the Scarlett Stink Face. They pulled the bait and switch since she told him to close his eyes. Scarlett jumps on Fallah's back and Tandem Banzai drop with Scarlett pinning Raj was the finish. It was amusing, not a great match, but told a story and was entertaining.
Step aside Rocky, this is the greatest training montage of all time. #IMPACT @CodyDeaner @JakeSomething_ pic.twitter.com/ShPGqXV6ga

— IMPACT (@IMPACTWRESTLING) April 20, 2019
A couple backstage segments with Lucha Bros and Eli & Eddie hyping the tag match. Eddie is still imbalanced singing "We are the three best friends" song, of course referencing Kenny the kendo stick as the third.
The final leg of Moose's revenge against the Rascalz. Moose took the match lightly, and controlled the majority of the match. Lawn Darting Dez into the corner was cool. Hell Dez tried to do a Dragonrana on the outside, Moose caught him smooth as butter and then smashed his head into the steps, before throwing him into the other Rascalz. After rolling him back in, the other Rascalz get involved for the first time and allow Dez to roll through with a Body Scissors into a Cradle.
After the match we see Rosemary and Kiera Hogan arguing. Kiera says as long as there's two of them, two of them will fight Su Yung. So Rosemary proceeds to beat the crap out of Kiera and choke her with the chain leash that held the Bunny before she was killed in the Undead Realm. Yes, I know what I just wrote.
GWN Flashback Match: Tag Team Title 5150 Street Fight: LAX vs OGz, Slammiversary 7/22/2018
After the flashback we get a decent length segment of Tessa going to one of Robert Irvine's restaurants where she runs down Gail, says she's most famous for screwing a famous chef. Then she proceeds to terrorize different people all while looking for Robert Irvine. She doesn't find him, has some interesting lines, and she sells things well. Not everyone acts well in the segment, but it wasn't completely awful. A few amusing moments.
Not really sure why Madman and Dreamer are in a non-Hardcore match. It's an alright match. Dreamer gets most of his offense in when Fulton takes too long to go to his next move. After hitting the DDT, Dreamer goes out to get a kendo stick…in a normal match, misses and Fulton hits a Reverse Lifting STO (think Corbin's End of Days). Not sure what Fulton is calling it, but that was the end. Then a brawl between oVe and the rest of Dreamer's little rag tag team of Willie Mack and Rich Swann.
Taya ran down Canada, said she wasn't gonna do the match, but Madison jumped her before she could leave. Then after surviving the initial flurry, Taya tries to powder out, but Jordynne Grace throws her back in. Taya is mad and distracted, School Girl Roll-Up. So nothing to rate, but I guess this is comeuppance for one half of the douchey championship couple.
.@LanceStorm will be the special referee for @TheRealMorrison vs. @MrGMSI_BCage Rebellion main event! #IMPACT pic.twitter.com/LUss9Sl3J9

— IMPACT (@IMPACTWRESTLING) April 20, 2019
Interesting match even though it felt to be less than 10 minutes long. Lucha Bros start fast and spotty, but eventually Eddie and Eli slow it down. LAX tries to cost Lucha Bros the match, but they fail. Eddie tries to throw Kenny to Eli, but Eli misses. Eddie gets wiped out and they pin Eli with the Spike Fear Factor. Afterwards Eli turns on Eddie and beats him with Kenny.
Overall Score: 6/10
Above average. Not a bad show, but it definitely felt like an episode to try and put more focus on the smaller stories. Lance Storm getting involved in the main event story does add a little more star power. Given that D'Amore insulted Cage before the confrontation, it makes me wonder where management's feelings lie.
So again, the show wasn't exactly a blow away, but there were plenty of entertaining moments. Ideally next week should finish the hype for Rebellion, and I'm really hoping Rebellion returns to the good wrestling form that Redemption and Slammiversary had last year.
Carol: Is Lacey Evans The Right Opponent For Becky Lynch?
Lacey may have The Woman's Right, but is she the right opponent for Becky? Carol explores the question.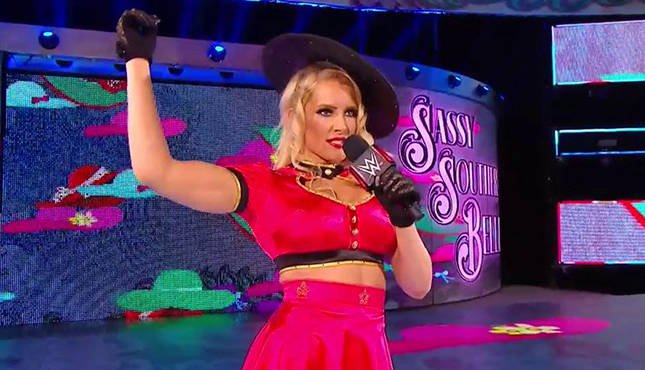 Lacey may have The Woman's Right, but is she the right opponent for Becky? Carol explores the question.
It's been one week since Becky Lynch won both the RAW and SmackDown Women's Championships at WrestleMania. But Lynch doesn't have time to rest because she's getting ready to defend her titles against Lacey Evans.
Evans being the championship contender has caused mixed reactions with fans.
So I have to wonder, is Lacey the right contender for Becky Lynch?
I can see why fans are upset with Evans being Becky's first opponent. Since Becky is the top star of the women's division and fans would expect her first title defense to be with another big star such as Sasha Banks or Bayley.
I can see Becky feuding with someone like Sasha or Bayley, but their match would be saved for a bigger PPV such as SummerSlam. In the meantime, Becky will have to be put in a filler feud and Lacey Evans is her first opponent.
I don't watch NXT so I'm not familiar with Lacey's in-ring work, although I do know about her gimmick. Since arriving on the main roster, Lacey hasn't competed much in the ring. The only thing she does is walk down the ramp like a runway model in the middle of a match.
This past Monday on RAW, Lacey competed in her first match on the main roster when she fought Natalya.  While the match was short, it did give the WWE Universe a chance to see Lacey's wrestling ability. Lacey showed that she has a lot of strength when it comes to wrestling, but is that enough to make her a worthy championship contender.
Reports say that WWE views her as a future star in the women's division. She fits the mold of WWE's women wrestlers, so it's not surprising they want to push her. But are they pushing her too fast by having her challenge Becky Lynch for the Women's Championships?
It would be best to slowly build up Lacey's character until she's able to prove why she's championship caliber. But at the same time, a Becky Lynch feud could be just the thing to get the WWE Universe interested in the wrestler.
Becky's the biggest star of the women's division and anyone who has a feud with her is sure to gain a lot of attention. If WWE is adamant about making Lacey a star, a championship match with Lynch could be thing to get her push started.
While some fans are hesitant about Lacey Evans and Becky Lynch's feud, this is a big opportunity for both ladies.
For Evans, she'll have to prove to fans and WWE officials that she has what it takes to be a big star in the women's division. As for Lynch, she's worked hard to earn her spot as the top star in WWE. After a successful win at WrestleMania, she's going to have to continue her momentum going to keep her spot as champion and leader of the women's division.
Of course, WWE's booking will play an important role in this feud. But if booked right, Lacey and Becky could both come out of this feud looking strong.