Vitalli: Not Everything You See Is Professional Wrestling
The inside perspective on what makes what you're watching "professional wrestling" instead of a variety show pretending to be the same.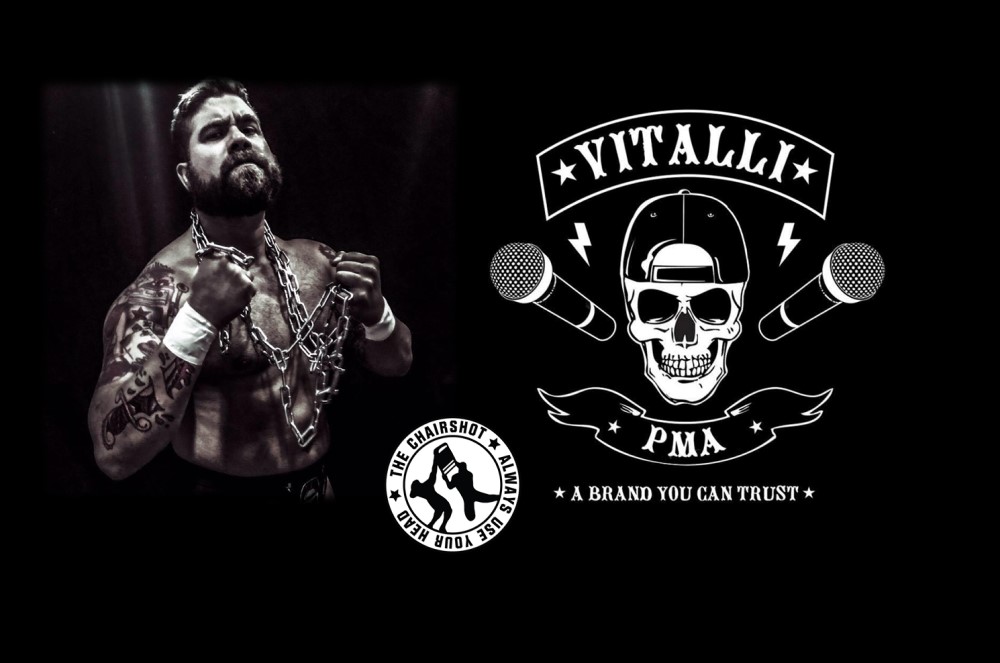 Dom Vitalli gives you the inside perspective on what makes what you're watching "professional wrestling" instead of a variety show pretending to be the same.
Believe it or not, there are thousands of independent wrestlers on the scene these days.  The market is flooded with both guys and girls of varying degrees of expertise.  One thing to remember however, is that all wrestlers are not created equal.  This has nothing to do with race, gender, or anything like that.  More so, it has to do with the quality of what each are presenting.
It usually goes down one of two different ways.
The professional.
The first would be those wrestlers that take their training seriously.  These are the ones that work extremely hard to get the most out of it, challenge themselves constantly, and are willing to put in the actual work to become one of the very best.  Seems pretty standard, right?  Not so fast.
The hobbyist.
The second is the wrestler who either never planned on actually working hard at this, or just realized very quickly that they physically would not be able to hang with those at a higher level.  Those folks are the ones who talk about "passion" a lot and usually look like shit.  These people usually drop out of wrestling schools, don't work as hard as they tell you they do, and most of the time disappear, that is, until they find the wrestling equivalent of The Island of Misfit Toys.
Every area has them.  This is the place where the ones that just can't cut it, the one's who fear hard work and a challenge, go to feel welcome.  They gather to perform shows under the guise of, "having fun."  Their wrestling is sloppy, their bodies are frumpy, and their psyche fears the harsh reality that they truly are not a pro wrestler.  Now I totally get that these types of events and shows have a following, I won't discount that.  However, for them to call what they do "pro wrestling" and lump it in with what myself and my colleagues have done for decades is absolutely laughable.  Then again, that's most likely their intent.
"Oh Dom, you're a stick in the mud.  You just don't want anyone having fun!"
Quite the contrary!  Do you know what is REALLY fun?  Way more fun than pulling a tampon out of your crotch and shoving it down your opponents throat?  Getting in the ring with some of the best professional wrestlers around and finding out that all of your hard work paid off and you can actually hang and go to-toe-to with the very best.  You see, to me, that is having fun.  That, is what it means to be successful.  Not just coming up with some cockamamie bullshit that literally any child could replicate in a match.  What's even worse are guys and girls that actually do have the skill that resort to this type of thing.  I honestly don't think it's because they are bad wrestlers.  It's because they either fear a real challenge or are much more comfortable in a "small pond-big fish" scenario like these places are.  I mean come on, being the most legitimate wrestler on these shows is like being a MENSA member in the Special Ed class.
Listen, I'm not here to knock your taste in entertainment.  If that type of thing is your cup of tea, that is totally fine!  Just find something else to call it, because you are really confusing outsiders as to what wrestling is.  Call it "Wrestling Art," Wrestling Variety Show," or anything else, but to call it "Professional Wrestling" is a slap in the face to those that gave so much to build this platform.  If your niche is so great, you should be happy to distance yourself from us outdated dinosaurs.