Becky Lynch & Kofi Kingston: WWE Fans Enjoy The Moment But Expect The Worst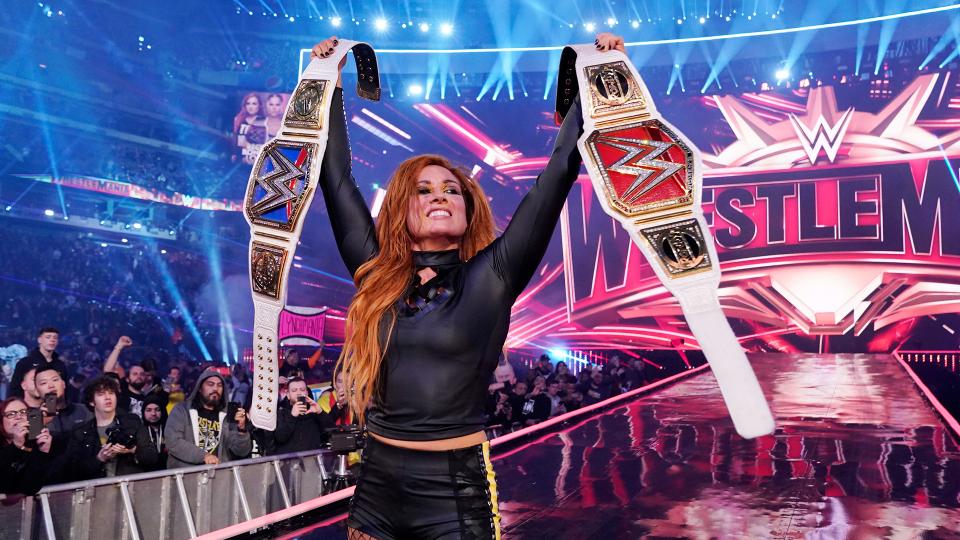 Becky Lynch is The Man, both in gimmick and in status. Lynch finally overcame the odds and reached the top when she defeated both Ronda Rousey and Charlotte Flair to become the Raw and SmackDown Women's champion at WrestleMania 35 on April 7. But fans know all of this. What they may not know is what happens from here.
The same is true of Kofi Kingston on SmackDown Live. The New Day standout realized his 11-year dream on The Grandest Stage of Them All when he won the WWE Championship from Daniel Bryan. Much like Lynch, Kingston is now part of the guessing game. But why is that?
The fact is that fans are waiting on both Superstars to lose their titles. It's not that anyone necessarily wants either one to lose. In fact, both Rollins and Kingston are hugely popular Superstars in Vince McMahon's company. They've both worked hard and they've both done more than enough to warrant a top spot.
But then again, this is Vince McMahon's company. That realization tempers any fan excitement over a title win, or win in general, for any babyface Superstar. The same goes for both Becky and Kofi, who should both be considered at their peak with no real reason to lose any time soon.
Yet many of the WWE faithful are already waiting for the other shoe to drop. Yes, WWE made them all happy at WrestleMania 35. So what? It's only a matter of time until Lynch is sabotaged once again, possibly even by Flair and is left flat on her back with no title. Kofi may have enjoyed a feel-good moment for himself and the pro wrestling world, but how soon until it's over and he ends up with nothing? Is all of that missing the point, or is it a fair assessment?
How jaded is the WWE fan base that less than one week out from a very satisfying WrestleMania, a great many are expecting the worst to happen? Is that purely cynicism on the part of fans? Or is there enough good cause for everyone to be doubtful of WWE and its efforts to put over the top protagonists?
Common sense says that it's much too soon for anyone to be contemplating a possible swerve on WWE's part. After all, the company did do a massive amount of work to get both Lynch and Kingston to The Showcase of the Immortals. Why throw away all of that work in the name of generating yet another overwhelming wave of heat?
But therein lays the issue. Vince McMahon and his company are obsessed with heat. It drives nearly every storyline that hits the TV and it likely always will. It's the WWE way of doing things. Throw as many unbelievable obstacles as possible at the babyface and force the audience to either go along on the comeback journey, or alienate them to the point that they no longer care about said babyface.
How logical is that? Is it logical at all? Perhaps it's an overdramatic view of things in WWE. But to be fair, there's every reason to suspect that at any given moment, everything could go south and the heroes of Raw and SmackDown will go right back to life after the snap in Avengers: Infinity War. There is no hope in the moments after that event. Everything is bleak and everyone is defeated. This is the way of things in WWE.
The ironic part is that the upcoming Superstar Shake-Up should be cause to celebrate. Kofi could end up with a new cast of characters to defend his title against on SmackDown Live. Bryan could go to Raw, taking his eco-terrorist agenda with him. Kofi could find himself surrounded by a fresh set of Superstars, including some faces from NXT as well.
---
Elisa looks great in her Chairshot t-shirts. You can too!
Get yours at https://www.prowrestlingtees.com/related/thechairshot.html
---
The same is true of Lynch. Maybe The Man won't have to deal with Charlotte anymore at the moment because either The Queen would be traded back to Raw or she could get distracted in a new feud with someone else. Lynch has both women's championships but that doesn't necessarily mean she will be defending both of those titles for long. What if WWE announces that both titles will merge into one? While that would present another set of issues for many fans, at least it would solidify Becky as a megastar between both brands.
But the fact is that no matter how intriguing the Superstar Shake-Up may be, it's probably not the cure-all for anyone. Simply shifting talent from one program to the other won't solve any questionable moves or curious quirks that WWE has when it comes to storytelling. It's still the same company, run by the same family, with the same set of ideas on how to do business their way.
Of course it's entirely possible that none of this matters to Lynch or Kingston. As much as the championships mean to the fans, that doesn't suggest they mean quite as much to the talents holding them. The most important part of getting to Mania is the journey itself. The winning or losing is often only important to the paying audience and those watching at home. 
---
Chris Platt and Andrew Balaz go to war…
on POD is WAR!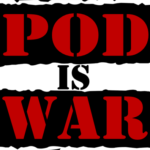 Listen here: http://thechairshot.com/2019/04/pod-is-war-into-the-jesus-verse/
---
"Getting over" to the Superstars means contributing to the overall product and doing it on a high level. Did the company sell more tickets, move more merchandise and generate more attention because of a talent's efforts? If so, then that talent would surely consider herself successful. To say that she was a valuable part of the presentation is to say that she did everything that was asked of her and that she gave maximum effort while doing it. Anything above that is for the fans to decide.
So perhaps the titles aren't the real story here after all. Maybe the point is indeed the storytelling itself, not the championship wins along the way. But WWE wants the fans to care about those wins and they most certainly do. Seeing their favorites finally realize their full potential on the grand stage of WrestleMania is enough to bolster anyone's faith in the WWE product. This is especially true for both Becky Lynch and Kofi Kingston. Whether or not WWE will allow one, or both, of them to remain on top as champions is unknown. It may not matter to either one of them. But it will certainly always matter to the fans.
King's WrestleMania Rewind: Charlotte Flair vs. Asuka from WrestleMania 34
Chris king is back with one of the most underrated matches in WrestleMania history–Charlotte Flair vs. Asuka!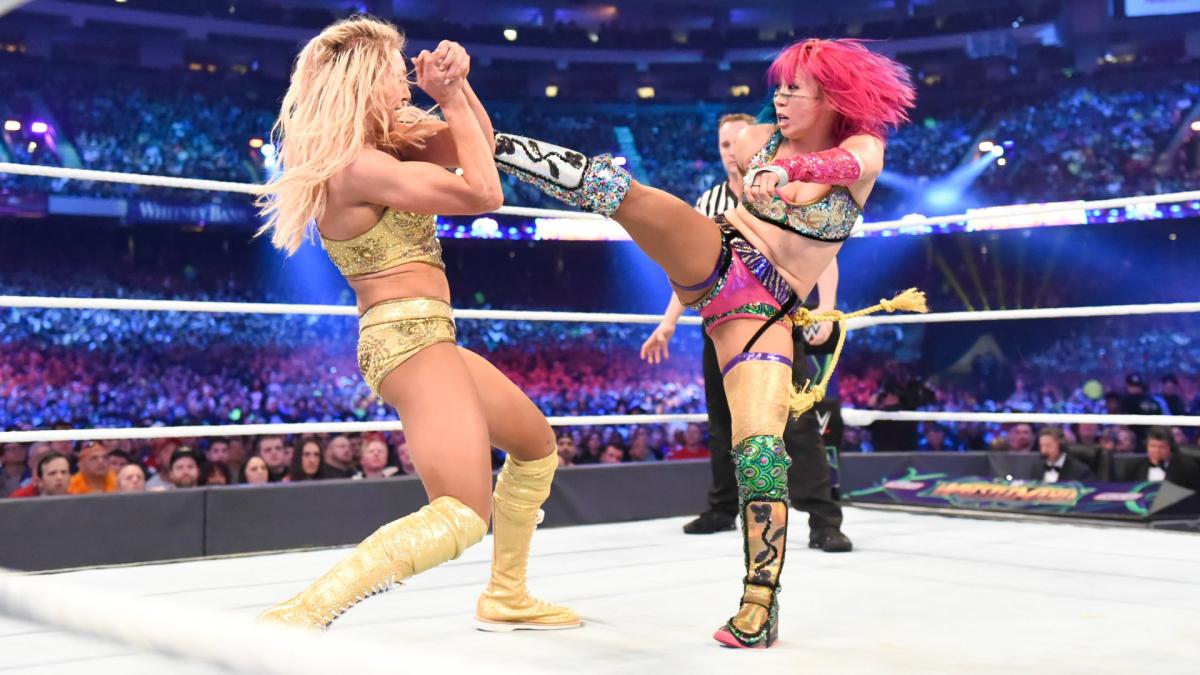 Chris king is back with one of the most underrated matches in WrestleMania history–Charlotte Flair vs. Asuka!
We look back at Charlotte Flair vs. Asuka at WWE WrestleMania 34. 'The Empress of Tomorrow' put her unprecedented and historic undefeated streak of 914 days on the line against 'The Queen's' SmackDown Women's Championship.
For years, this was considered a dream match while Asuka dominated the roster in NXT, while Flair won numerous championships on the main roster on both Raw and SmackDown. The Empress made her long-awaited debut on the September 11th episode of Raw and began to tear through the competition.
Asuka outlasted all twenty-nine other women in the historic first-ever Women's Royal Rumble match to challenge for the title of her choosing. At Fastlane, she made her choice.
The WWE Universe was so excited for this match myself included. Both superstars delivered a fantastic performance on the Grandest Stage of Them All executing counter after counter. Asuka showed off some nasty-looking kicks to her opponent, and Flair hit a thunderous Spanish Fly off the top rope. Flair was seconds away from defeat at the hands of The Empress but she locked in Figure Eight and Asuka was forced to tap out.
I can't even begin to explain how shocked I was at this outcome, as nearly everyone expected The Empress to continue her undefeated streak and walk away with the women's title. This controversial decision was the downfall of Asuka's momentum. She would ultimately win the SmackDown Women's Championship at the 2018 TLC pay-per-view in the triple-threat ladder match.
Fast forward to this year when Asuka has recently returned with her Japanese-inspired persona Kana. Kana is dangerous and ruthless and is heading into a championship with Bianca Belair at WrestleMania 39. The Empress has regained all her momentum and is highly favored to walk away with the Raw Women's Championship. Let's hope that Asuka and Belair can tear the house down and deliver an A+ grade match both women are fully capable of.
King: Dominik Mysterio Needs To Do This At WrestleMania
Chris King is here with what WWE should do with Dominik Mysterio at WrestleMania in his long-awaited match against his father Rey Mysterio Jr.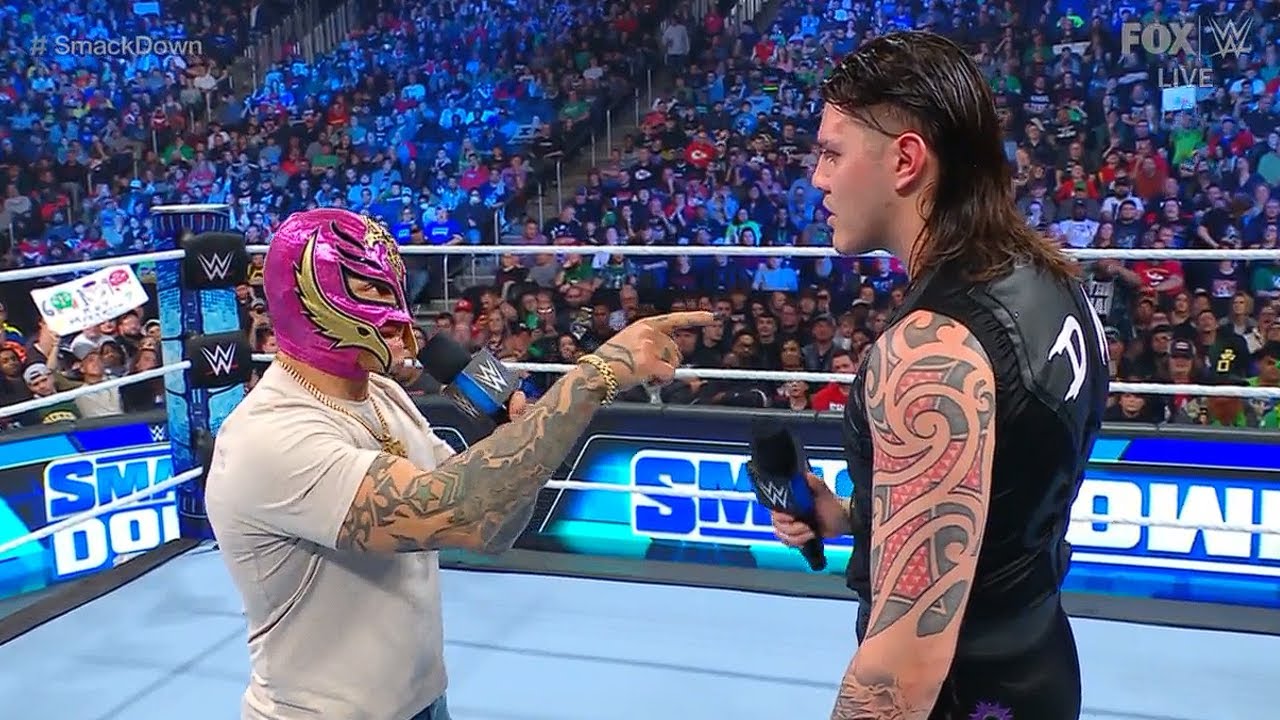 Chris King is here with what WWE should do with Dominik Mysterio at WrestleMania in his long-awaited match against his father Rey Mysterio Jr. 
On this week's episode of Friday Night SmackDown, Rey Mysterio finally snapped and beat some sense into his disrespectful punk-ass kid Dominik. The member of the Judgement Day came out to push his father again for a match on the Grandest Stage of Them All, this time with his mother and sister at ringside. The ungrateful punk told his mom to "Shut Up," as a father even I wanted to jump through the screen and whoop his ass.
Back in October of last year, Mysterio made the emotional decision to possibly quit the company but, instead, Triple H persuaded the Lucha libre superstar to move over to SmackDown to avoid his son. This came after Dominik shockingly turned on his father at Clash at the Castle. Mysterio did everything he could to refuse his despicable son's challenge for Mania but, a man can only be pushed so far. Mysterio will be inducted into the 2023 WWE Hall of Fame and I expect Dominik to embarrass his father during his speech to further this personal feud.
Yes, the WWE Universe hates Dominik and wants to see him get the ever-loving crap kicked out of him but, this feud is missing a special ingredient to capitalize on the biggest heat possible. Throughout this feud, Dominik has made mention of the legendary Eddie Guerrero on several occasions going back to the "iconic" 2005 feud.
I know WWE might not want to go this route but, Dominik MUST come out to Eddie Guerrero's theme at Mania. The disrespectful punk needs to come out in a lowrider to garner nuclear heat. It doesn't matter if The Judgement Day comes out and causes interference for Dominik to get the win, all that matters is that both superstars get the biggest payoff of this nearly year-long feud. Just imagine the Roman Reigns heat after he defeated The Undertaker and multiply that by ten. Dominik portrays the perfect heel and he truly is the missing ingredient that The Judgement Day needed to grow and evolve into a top faction.