Chairshot Wrestling News Shuffle: AEW TV Deal In Place? New SmackDown Tag Team, CZW, NWA and more! (4/11/2019)
News Here! AEW TV Deal In Place?? New SmackDown Tag Team, CZW, NWA and more!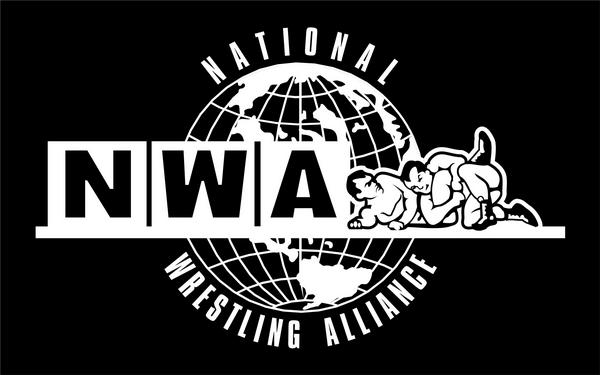 News here! AEW TV Deal In Place? New SmackDown Tag Team, CZW, NWA and more!


New Tag Team To Debut On SmackDown?
As seen on this week's episode of SmackDown live, Paige was interviewed backstage and stated she will be bringing in an impressive tag team in to SmackDown on next week's episode. No word as to who this team will be.
Jason's Take
With the superstar shakeup next week, anything is possible. I would imagine it could be an NXT callup, and I will go out on a limb an predict it will be Kari Sane and Io Shirai.
CZW Best Of The Best Preview
Many may consider Combat Zone Wrestling an extreme or death match promotion, however they do have talented stars on their roster. One of their events that focuses more on wrestling than death matches is the Best Of The Best tournament and that will be taking place this Saturday, April 13th. This is the 18th year of the tournament and Last Word On Pro Wrestling has a great preview of the tournament that you can check out here.
BREAKING! For the 2nd time in history, the #CZW World Championship will be on the line throughout BEST OF THE BEST #CZWBest18 as @ManceWarner replaces @AmazingRed1

16 Competitors. 1 Night. 1 Champion.

Tickets: https://t.co/hiLC7QnsmS pic.twitter.com/YATLxRFQWD

— SATURDAY – BEST OF THE BEST – VOORHEES NJ (@combatzone) April 7, 2019
Jason's Take
In all honesty, I have never been a big follower of many independent promotions, however I have always loved CZW. I know many of you, including myself, aren't a big fan of extreme wrestling, but the Best of the Best has always been such a great pure wrestling tournament.
NWA Crockett Cup Bracket Revealed
Another popular tournament is the NWA Crockett Cup that is occurring later this month. The annual tag team tournament brackets were revealed today on the official NWA YouTube account.
Jason's Take
If you are looking for tag team wrestling, the Crockett Cup is where you will find it. This tournament features a mixture of top independent talent, and veterans, including the Rock N Roll Express.
AEW/Warner Media Group Discussions ?
Jim Ross stated last week that AEW will begin to air on a major network beginning in October. Many networks have been rumored to be a part of AEW's plans including TNT, WGN, Spike, AXS TV, and ESPN. According to the the Twitter account of the Fight Oracle, AEW will air on TNT.
-BREAKING- @WarnerMediaGrp aka Turner Sports (TNT, TBS) will present @AEWrestling at their upfronts to advertisers next month. WarnerMedia/Turner upfronts are currently scheduled for May 15th. This is how Networks announce their content lineup for the fall season to advertisers.

— The Fight Oracle (@fightoracle) April 10, 2019
Greg DeMarco also gave some of his thoughts regarding the news early today, and you can read there here.
Jason's Take
I'm not familiar with this Twitter account, so take it with a grain of salt. However, TNT has long been rumored, and they are a major network. We know there were possible discussions of WWE moving RAW or SmackDown to TNT during network negotiations last year, so obviously TNT has wanted to get back in the game. However, Warner Media Group has a large amount of networks under its umbrella in addition to TNT including HBO and TBS. Now the discussion will be how the program will be formatted. Will it be a weekly show? And if so, will it be live every week? With the costs associated with live television production, one can assume that show will be taped, but where? On location? Still many questions to be answered, but the company is taking the next logical steps in the right direction
HHH Speaks On Vince's Current Role
HHH and Stephanie McMahon were interviewed recently by Sports Business Journal. At one point during the interview, HHH discussed Vince McMahon's role in WWE. (thanks to #wrestlingnews.co for the transcription)
"Vince has the most incredible work ethic of any person I have ever seen. It's impossible to hang with him on a long term basis even at 73. It's crazy. He still trains every day, still does everything but he's hands on on so many things. Not because he micromanages or not because he can't let people succeed and do things. When it comes to creative and the shows, he's at Raw and SmackDown every week. That's the part that he loves. He found himself as a business man but that's what he loves to do and he's awesome at it. That is his passion. He won't give that up, not because he should, it's his passion."
Jason's Take
Vince McMahon obviously can't be in charge of WWE forever, and HHH will most likely take over at some point. However, at 73, Vince is like the Tom Brady of professional wrestling; hated by many, but at the top of his game.