Greg DeMarco's Three Stars Of The Night: WWE Raw (4/15/19)
Who killed it? Sami Zayn, thats's who!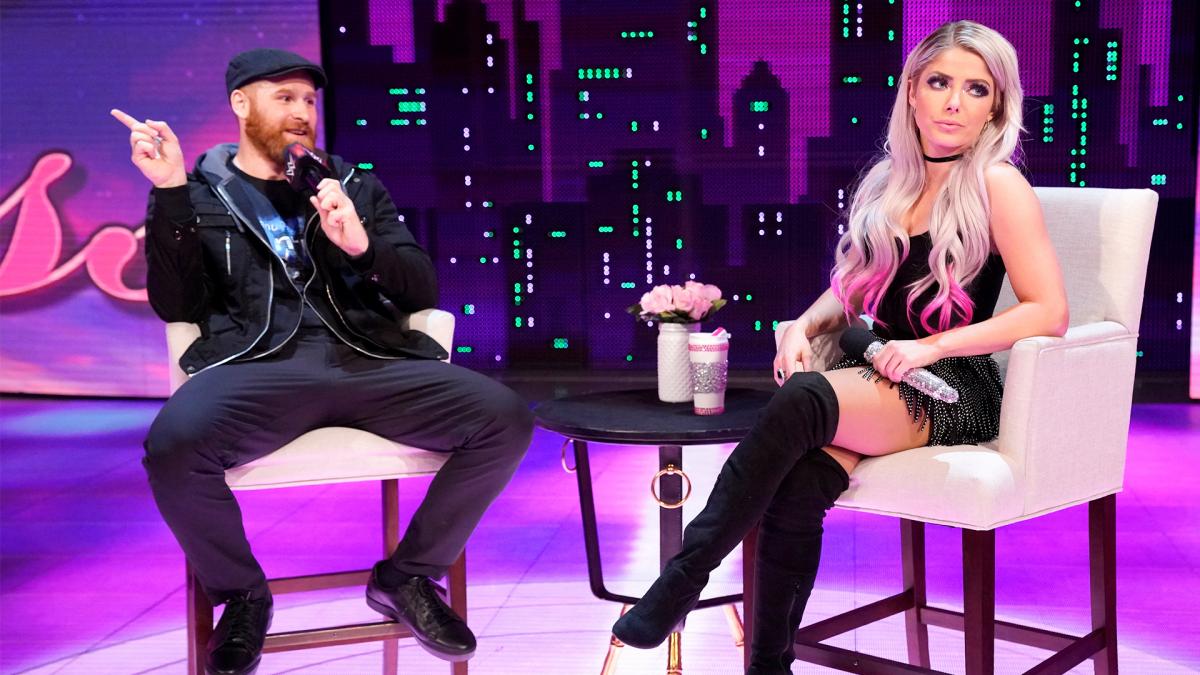 Monday's Raw kicked off the 2019 WWE Superstar Shake-Up, which was the catalyst for three hours of TV. Who stood out to Greg DeMarco?
It was a wild night as expected, when new stars from Smackdown (and NXT) made their way to WWE Monday Night Raw. I am here to deliver the biggest stars of the night! You know the basis for the Three Stars (and if you don't, it's at the end of this article). The problem with this card is that more than three performers deserve the distinction.
Now then…
The Third Star: The Viking Experience
Let me guess–you don't like the name? I don't care! No matter the name Erik and Ivor are The Viking Experience and they are going to kick ass on the main roster. Did it look like they cared? Nope. Instead it looked like they are one of the best tag teams in the entire freaking world, and they're ready to make that main roster money and get over regardless of name. And if you think WWE is out of touch, think again. Viking culture is huge, and commentary did a great job selling why they are who they are. And Erik and Ivor are two of the most popular Viking names. So suck it.
---
Elisa looks great in her Chairshot gear.
You can, too!
Be like Elisa and get yours at:
https://www.prowrestlingtees.com/related/thechairshot.html
---
The Second Star: Andrade (and Zelina Vega)
Another name change you forgot you hated, Andrade and Zelina Vega joined WWE Raw this Monday. He (along with Finn Balor) absolutely killed it and delivered the best match of the night. While no one loves to see champions continually lose non-title matches, that's how we set up new challengers nowadays, and Andrade is really a tailor made Intercontinental Champion. I look forward to seeing what this duo can deliver on Raw
Honorable Mention: The Miz, Lacey Evans, Alexa Bliss
I usually don't post a video for the honorable mentions, but Miz killed it Monday.
The First Star: Sami Zayn
Sami Zayn is the man. He completely used and owned Montreal. It was a masterful heel performance that I really hope people in high places are taking notice of. I have a feeling he went "off script" a little, really more ad-libbing. The camera crew was not ready for him to run down the ramp. But he had the crowd eating out of the palm of his hand, and then he turned them on a dime. It was beautiful to see someone who wants to be hated, and then deliver on that. Good on you, Sami Zayn! Today, you are my hero.
---
Who are your Three Stars of WWE NXT Takeover New York?
Comment on social media @ChairshotGreg, @theCHAIRSHOTcom,
and use the hashtag #UseYourHead!
---
In hockey, a game's "Three Stars Of The Night" represent the top three performers of the night. For more clarification, I defer to this Pittsburgh Gazette explanation:
"The tradition dates to the 1936-37 season, when Imperial Oil became the principal sponsor of Hockey Night in Canada radio broadcasts and was seeking a way to promote one of its products, Three Star gasoline. The idea of doing so by selecting the top three performers in a particular game purportedly came from a Canadian advertising agency.
Many clubs do recognize the player with the most three-star selections with an award or trophy, usually in conjunction with a corporate sponsorship, at the end of the season (or sometimes, each month). All six Canadian franchises, for example, have an affiliation with a well-known brewery.
The NHL keeps track of its own Three Stars Of The Night selections, but that is done on a league-wide basis. The league employs a system that awards 30 points to a first star, 20 to a second star and 10 to a third – a running total can be found on the league's website – but it does not present an award based on them."
In hockey tradition, the first star represents the best of the three, but all three are considered to be receiving a high honor.