Let's Talk Healthcare!!
WrestleMania is here, and one of the hottest topics is….HEALTHCARE?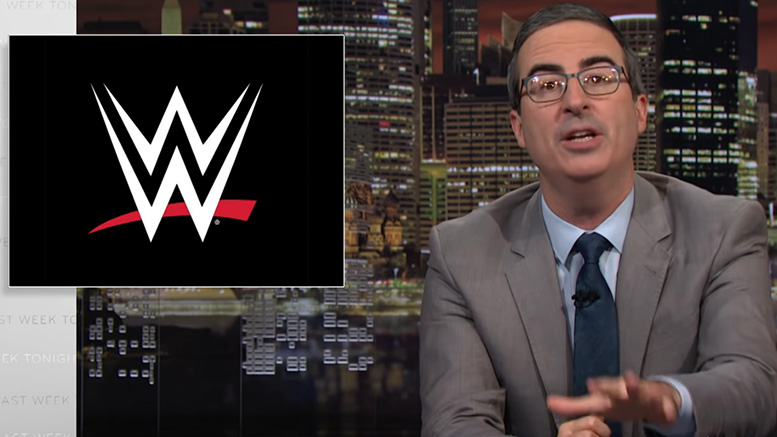 WrestleMania is here, and one of the hottest topics is….HEALTHCARE? Rob chimes in.
Yeah I know, that's exactly what you come here for. But in light of John Oliver's piece on how WWE treats it's wrestlers I figured it would be a good idea to look at the subject a little more in depth to get a better idea of what it would look like if the WWE actually gave it's wrestlers health insurance.  Healthcare is a complicated subject, something you can't properly discuss in a 20 minute news entertainment feature where a lot of your quotes are more than 10 years old and you're digging up CM Punk because of who he appeals to.  Healthcare for a unique, specific group like professional wrestlers just isn't that simple.
Before you even get to the regular factors that go into determining premiums for the rest of us, you have to account for the fact that they are in an extremely high risk pool given the nature of their work and the amount of time that they travel, and that the pool itself that isn't very big. If you grouped all the full time pro wrestlers together accross every company you'd have a pretty small pool compared to a lot of other professions and other demographics.  You're literally talking about the special case of all special cases; they're not as danger prone as NFL players at work but far more than you or I (unless we start having keyboard fights where I work).
As it stands right now, WWE (and other companies like ROH, Impact, and soon to be AEW) pay for surgery and rehab for anyone who gets injured on the job.  They don't provide health insurance.  Now on the surface that looks bad, but from a pure money perspective it all depends on your personal situation.  Given how much WWE wrestlers get paid a lot of them, maybe even a majority, would make out better paying out of pocket when the need arises than to they would by paying what would be really high premiums every month and then high deductibles when they did need to use it.  Barring some serious injury or illness that requires hospitalization, surgery, or ongoing medical treatment then someone making a million dollars a year would definitely be better off financially just paying out of pocket.  A $300 dental bill, which you can get hit with even if you have insurance, is something that someone like John Cena or even Tyler Breeze can pay on their own whereas instead of paying a high premium for the month and still having to pay the $300 anyway.  Again, it is literally a case by case situation but don't think for one minute that they're not all sitting down and figuring this out be it with an accountant or on their own and then choosing accordingly.
But cost isn't only an issue to the wrestlers, it will be an issue to the company they work for as well.  Who cares about that though, right?  As long as evil Vince does what's right everything's cool, right?  Umm…….not exactly.  Don't think for one minute that Vince (or the Khan family in AEW or Sinclair Broadcasting that own Ring of Honor for that matter) are going to take on that big a liability without passing the cost on to us.  And we're not talking about twenty five cents per purchase passed along to us like the guy who used to run Papa John's Pizza was complaining about.  Health insurance for wrestlers isn't the same as health insurance for pizza delivery people.  But if you're ok with that then there are some other potential unintended consequences, mainly towards who may get to work forward.  Please understand that an almost 40 year old Daniel Bryan with his 15-plus concussions (that we know of), neck and shoulder problems, and whatever other kind of wear and tear his body has endured would cost so much to get health insurance for that neither Vince nor the Khan family or Sinclair may think it's worth it.
That goes for all the other guys and gals who have been working for over a decade and have all kinds things going on that may not hinder them from working but would raise red flags on a physical were they to take one.  And women in general are already subjected to higher healthcare costs for all sorts of reasons, some really ridiculous, so I imagine a woman wrestler of any age will be even more insane to insure.  You force WWE or AEW or ROH into the world of health and liability insurance (which is proving to be more and more difficult for even the NFL now), and you are fundamentally altering who gets to work at that level as anyone deemed too expensive could find themselves locked out unless everyone adopts the ROH model of letting people work elsewhere but also paying them that way, too.
And we haven't even gotten to the real slippery slope: healthcare for former wrestlers.  Health insurance for active workers may be doable, but providing the same for former wrestlers is a financial time bomb.  You think it costs a lot for active guys/gals, wait until you try to insure 55 year olds who are now going through the effects of taking all those crazy bumps in their 20s and 30s and 40s.  There is a pretty big graveyard of companies whose cause of death was healthcare for retirees.  WWE is a pure retail company; they are not going to get a government bailout if things get really bad and they're not hooked to an endless supply of cash like a publicly financed arena that they didn't have to pay a dime for and get a piece of the action from all year like professional sports teams.
They're not owned by an actual TV Network like Ring of Honor is by Sinclair Broadcasting or an NFL owning family like the Khans.  They are really out there on their own so every dollar they bring in counts and they can't afford to go down certain roads no matter how many times you hear the words 'billion dollar TV deal'.  That's not a license to print money and it's a drop in the bucket compared to what the NFL is making off of TV.  WWE just got two TV deals that total $2 billion but the NFL's TV contracts pay $3 billion per year.   They also bring in over $10 billion per year in revenue while WWE celebrates hitting $1 billion.  Yes it's all big numbers but everything is relative and one goes a whole lot further than the other.
So again, this isn't as easy to do as it sounds.  The best bet would probably be for the wrestlers to get SAG to allow them to join, and get health insurance that way.  Then it would be available to all of them and not just the ones who work in WWE.  I mean that is what we want, right?  For all of them to be able to get better access to healthcare through health insurance, right?  Because the men and women working indies have just as much need to see doctors as the ones working in WWE, except they're not getting paid as much so paying out of pocket is just like me or you having to do it.  There were a few indie guys doing GoFundMe's for surgery last year already.  We are concerned about them too, right?  Right?  Or do we just want to take shots at Evil Vince because it's so easy to do?  If John Oliver had done that same report for either Ring of Honor, who can afford to do it more than WWE can, you'd be just as concerned for Jay Lethal and Dalton Castle (who was out there last year with damn near half his body bandaged up) as you are for Bryan and Roman Reigns……right?  Right?
Not a simple problem and not a simple solution at all.  So be careful what you wish for, it may not go like you think.
Andrew's WrestleMania 35 Ratings & Analysis
Well it's the end of the biggest week in professional wrestling! We get the name sake and what should be the crown jewel. Andrew gives ratings and analysis on WrestleMania 35!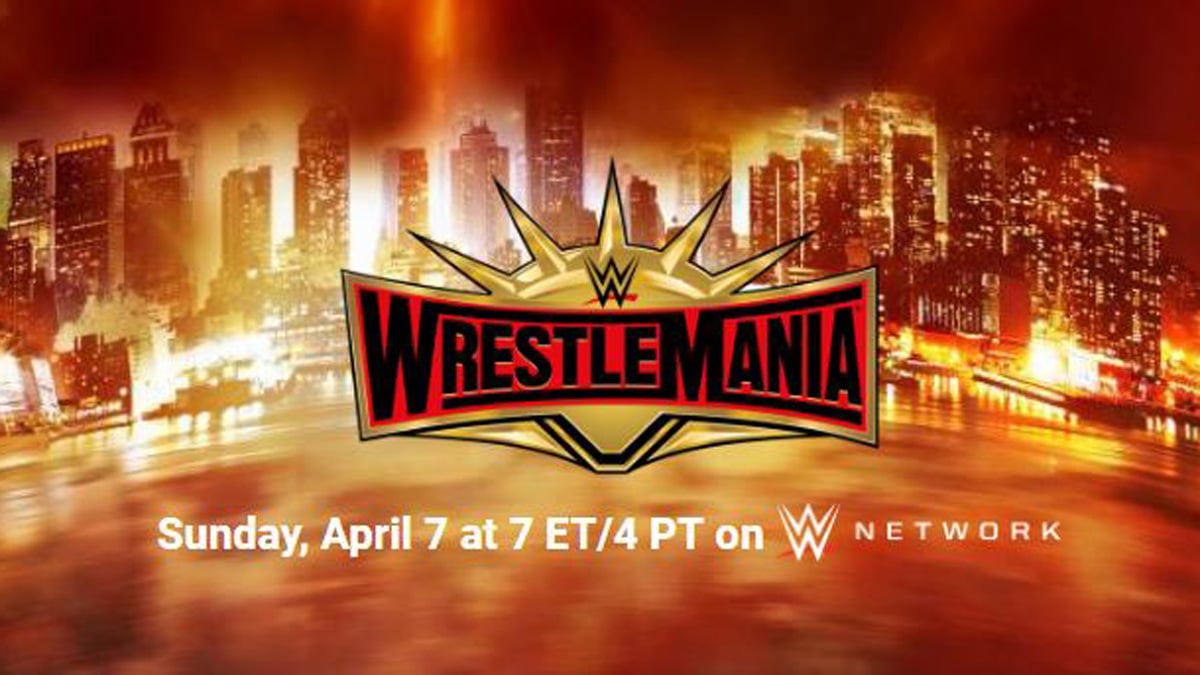 Well it's the end of the biggest week in professional wrestling! We get the name sake and what should be the crown jewel. Andrew gives ratings and analysis on WrestleMania 35!
WWE tends to prioritize moments over matches a lot of the time, but you would hope this "New Era" would mix things up a little.
Kofimania and the women headlining the show are the two biggest stories. Miz being a convincing face opposed to Shane is another one. Batista forcing Triple H to put his career on the line are some of the bigger stories, culminating at WrestleMania 35.
Does it disappoint? Does it outdo TakeOver? Let's find out!
Ratings:
Cruiserweight Title: Buddy Murphy (c) vs Tony Nese: Nese wins via Running Kneese @10:40 – ** 3/4 – TITLE CHANGE!!
Women's Battle Royal: Carmella wins @10:30 – **
Raw Tag Team Championship: The Revival (c) vs Zack Ryder & Curt Hawkins: Hawkins wins via Inside Cradle @13:20 – *** – TITLE CHANGE!!!
Men's Battle Royal: Braun Strowman wins @10:20 – **
WWE Universal Championship: Brock Lesnar (c) vs Seth Rollins: Rollins wins via Stomp @2:30 – * 1/2 – TITLE CHANGE!!
Randy Orton vs AJ Styles: Styles wins via Phenomenal Forearm @16:20 – **** 
SmackDown Live Tag Team Titles: The Usos (c) vs Shinsuke Nakamura & Rusev vs The Bar vs Aleister Black & Ricochet: Usos retain via Double Uce @10:05 – *** 3/4
Falls Count Anywhere: Shane McMahon vs The Miz: McMahon wins via…Superplex Shenanigans? @15:25 – *** 1/2
Women's Tag Team Fatal 4 Way: The IIconics vs Tamina & Nia Jax vs Boss & Hug Connection vs Divas of Doom: IIconics win via Avalanche Glam Slam @10:45 – *** 1/4 – TITLE CHANGE!!
WWE Championship Match: Kofi Kingston vs Daniel Bryan (c): Kofi wins via Trouble in Paradise @23:45 – ***** – TITLE CHANGE!!!
United States Championship Match: Rey Mysterio vs Samoa Joe (c): Joe retains via Coquina Clutch @1:00 – N/A
Roman Reigns vs Drew McIntyre: Roman wins via Spear @10:10 – ** 1/2
No Holds Barred: Triple H vs Batista: Triple H wins via Pedigree @24:45 – *** 1/4
Kurt Angle Retirement Match: Baron Corbin vs Kurt Angle: Corbin wins via End of Days @6:00 – ** 
Intercontinental Championship Match: Bobby Lashley (c) vs Finn Balor: Balor wins via Coup de Grace @4:00 – *** 1/4 – TITLE CHANGE!!
Winner Take All Raw & SmackDown Women's Championship Main Event: Becky wins via Crucifix Pin @21:30 – **** 1/2 – TITLES CHANGE!!!!!
Analysis:
The perennial Pre-show participants, the Cruisers have a match. It was alright for what it was, but felt flat, never really got out of first gear and really felt like nothing special. So I don't know. Not the best showing from either, so it makes Murphy's loss look fairly weak.
Well this Battle Royal was a mess. Sloppy spots, awkward spots and Carmella doing a heel style tactic is a little odd. Most faces don't dip out and take advantage of the one on one when the one person thinks they won the match. Maybe this is a Carmella going back to being a snotty brat, or they were really just trying a misdirection spot, that no one reacted to. It tried, but it was lame.
A lot of personality in this match. Revival kept verbally running down Hawkins and obviously didn't take them seriously. But all things considered, it wasn't a bad match. A few solid near falls, a big outside suplex car crash kind of spot. Hawkins then seemed to play a little possum, and caught Dawson with an Inside Cradle for the upset victory!
The fact the Saturday Night Live guys hid under the ring immediately made sense, but there wasn't really much story telling in this. The brief period of Luke Harper and Braun having a stare down was irrelevant when it just turned into a dog pile moment. Andrade got paired against the luchadors mainly and eliminated himself. So yeah, the therapist was stupid, but it was different and fit the story. But yeah, no twist hear, just Braun looking scary and destroying most of the participants. Slightly better than the women's, but still nothing to care about.
Alexa and Hulk Hogan open the festivities and the crowd is fairly welcoming to Hulk. Not a huge explosion but it sounded more positive than negative. It's a nice surprise.
So Heyman wanting the match to start immediately makes sense, fits the Lesnar persona of not wanting to spend more time there than necessary. And then we just get a mauling from Lesnar, and by the time the match officially starts it's a few suplexes, a ref bump, low blow and three stomps. Was it a surprising enough moment, sure. The pop seemed pretty big since people are bored of Lesnar. But as a match it was really nothing. But it got the desired reaction.
Our first really good match of the night! Randy and Orton go back and forth nicely, showing some familiarity and playing back to previous encounters. Randy shows more desperation in the match as he goes to the top rope, which isn't really his wheelhouse. This gives AJ the opening he needed to put together the last necessary moves to squeak out a victory. Really good match.
This four way was surprisingly solid. The extended Big Swing and Beats of the Bodhran moment was fun, I hate the over use of the Tower of Doom spot in multi person matches, but they added a neat wrinkle. Ricochet rolling through and having a very close near fall was fun. Usos overcoming the odds and the punishment for doing the right thing was the right way to tell the story. Good match.
We see Shane take an early advantage after putting his hands on Miz's father to get him chasing. It was nice to see Miz's father get involved in the match which helped add some visible emotional weight and fire up Miz. Miz then beat Shane from pillar to post, Shane bounced off a golf cart, they climbed a lighting rig/trellis. I would've liked to see Shane Spartan Kick Shane into the pit of death, but he decided a Superplex was the way to go. Because of how they landed, when Charles Robinson got down there, Shane was technically on top, so Shane won. I'm not mad at the match, it was fine, we get to see more of the Miz than we previously were aware of, and it wasn't too bad. Some may argue that Shane kicked out too often, but his last name gives him some plot armor.
Okay so I expected this match to be awful, but it was mapped out well. The Samoans were knocked out kinda early and only showed up for power spots, the IIconics were better than usual, and Divas of Doom/Boss & Hug did most of the heavier lifting in the match. I do like how Paige kind buried the stupid references to Eddie every time Sasha sneezes by pointing out that Peyton's gear was inspired by Eddie as well. And let's be honest, the fact the IIconics snuck in the tag and ninja'd that win away from Beth. Lie, Cheat and Steal. That's the Eddie Guerrero way. But the match wasn't bad. Good job.
Wow. This was one of those quintessential WrestleMania moments. A fantastically wrestled match with Daniel being a step ahead for most of the beginning and then Kofi figured it out as the match went on. Kofi showed great resiliency, the rest of the New Day took out Rowan and Kofi's heart helped him keep the edge as the match went long. Just a tremendous match, great ending, great moment, great great great.
Mysterio's story is that he was dinged up but was cleared to wrestle. So an early flurry from Rey, with a chance for him to win quickly…turned around for Joe to put him to sleep in a minute, is good for him. I think I said something similar either in the write up or at Supercard, but having a short match is part of the fun as long as it makes sense. This makes sense.
Drew and Roman was a bit more plodding than I would've liked. Lots of space between moves, with little effect on the crowd or the overall story. Drew was fairly in control until a slap "woke up" Reigns and he went back to Superman mode. This whole time I was hoping they would've played on the sympathy and not given Reigns the win in his first singles match back from cancer and a concussion. Match was alright but nothing special. Some things don't change, but I'll give WWE enough credit that the crowd still mostly cheered Roman. So it should be interesting if we go back down the old rabbit hole, or if they pivot a little.
WWE has made me generally sick of Elias now. The crowd still seems to respond well enough to him…but can they please give him a story? Just…please?
Wait instead we get a Babe Ruth clip…wait…Word Life? Old school Cena? Well I'll be damned. He runs down himself, gets in a lot of his product endorsement, uses IWC nod nicknames like Golden Shovel…and embarrasses Elias for the second year in a row. I feel dirty saying it wasn't bad, I kind of liked it. I also liked how he even made the nod to his finisher being called the FU instead of Attitude Adjustment and even did the sneaker pumps before it. Fun moment, but I still wish Elias had a story. Yes him being involved in any capacity with Cena is a bigger spot than most get, but I'd personally like to see more matches and less moments for Elias.
HHH had another cool entrance and Batista tripped over the rope. Well…foreshadowing? The beginning of the match was mostly Triple H making an example of Batista, even ripping a nose ring out of his face with some pliers. The rest of the match had some back and forth, Batista fired up at times and we got glimpses of the Animal, but it was a slow match. Ric Flair showing up to hand Triple H a second sledgehammer and distract Batista a little popped the crowd and helped to forgive the painfully plodding pace at times. A few cool spots and the German announce table seems to be the new Spanish announce table, but yeah, this was alright.
Well now, I guess they were giving Corbin the ball to keep rolling down Heat Street. No one expected a classic, but most, myself included, were hoping for more of a swerve. But Kurt did the right thing by going out on his back, and I guess now we wait and see if Corbin does something with it.
Hmm…okay Balor must've listened to some criticism since he came out with an adjusted move set for The Demon. A few Finn Balor classics, but things like the Flying Axe Kick, a Powerbomb on someone of Lashley's size and a few other quirks were nice to see. It was a short match, but fast paced, fun and both men didn't have a hiccup.
This triple threat had everyone holding their breath before the bell rang. We've become so conditioned to expect WWE throwing us a fast one, that they worked us, by not working us. The match was fantastic, a few nit picks. Like Charlotte not selling the Piper's Pit on the outside, sloppy crucifix and a few of the double moves looked odd, but that's nit picking. Great match by all three women, and it's cliche to say, but the right person won.
Overall Score: 8.5/10
Great WrestleMania! HappyMania even? Or I suppose not quite since Corbin did beat Angle which left some people a little sour. But yeah this was a hell of a show.
Yes I give it the same score as TakeOver because where TakeOver is more in-ring focused, this involves everything and there weren't too many rough spots honestly. Nothing was out right bad. Some stuff was slow, or didn't really assist such a long show…but honestly it was a pretty easy 7 hours, from home. Cena doing the Doctor of Thuganomics throw back, Hogan resurfacing, Ric Flair getting a pivotal moment, Hall and Nash popping back up for the backstage segment. And those are just the nostalgia pops.
Damn good all around show. WrestleMania lived up to it's name, and will be very hard to take anyone seriously who says this show was bad.
WWE: I Believe WrestleMania 35 Comes Short
Will the "Granddaddy of Them All" fall short in April?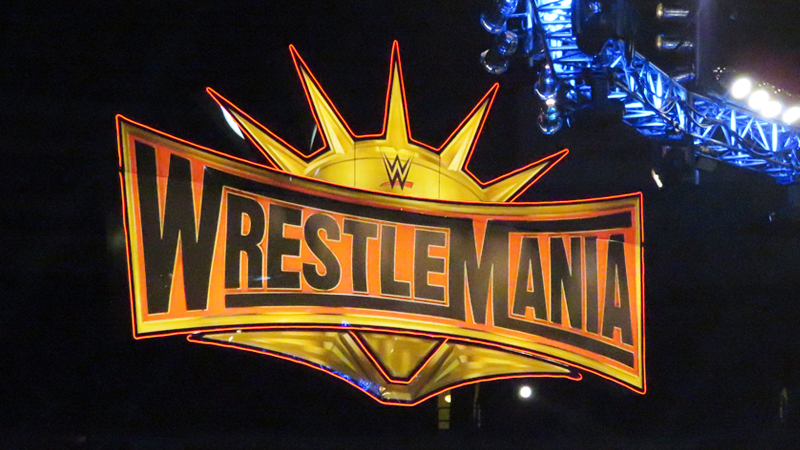 Shawn takes a closer look at WWE WrestleMania 35 and the reasons he thinks it will come short.
It is very rare for me to discuss World Wrestling Entertainment.  However, with the gunslinging bookings for the promotion's grandest show of the year something needs to be said.  There are a lot of opinions regarding the expectations of WrestleMania 35.  There will always be fans that completely love every aspect and that is ok. However, just as many wrestling fans would agree with myself that WrestleMania 35 is set up to fall short of WrestleMania standards.
Why do I believe WrestleMania will be a disappointment? Historically, WWE begins their road to WrestleMania between two shows 1. Survivor Series and 2. Royal Rumble.  Both of these big events begin multiple storylines that play out and build leading into the Main show of the year WrestleMania. Now, I do not deny that there are going to be some great matches on the show. If all you want as a fan is a great match, you should enjoy the event.  I would say that you can find great matches without background depth at most independent promotions as well.  I believe that having a logical and properly marketed story leading into the main conflict makes each match much more fulfilling.
Imagine attending one of Shakespeare's best plays Macbeth.  The show begins and the curtain raises. The first scene fans see is 'Macbeth's guards slaughter Banquo and his family'.  First Who is Banquo? Why did the guards kill him? Why did the guards murder his family? There was nothing about Macbeth's treason in assassinating the king to take the throne.  No evidence that Banquo knew enough to risk Macbeth's status. No prophecies by the three witches.
Now, let us look at a few of the matches we know of:
Ronda Rousey vs Charlotte Flair vs Becky Lynch
Becky wants a title and Rousey has it, but why did Becky choose Rousey? The story is Becky wanting to prove her legacy, overcoming injury, overcoming doubters and the system.  Now she must face her arch-rival as well as the champion. I believe it was important to include Charlotte into the match 1. Flair/Lynch have had 2 matches against each other recently.  2. Lynch already lost to Asuka so her claim at being the best are weakened. 3. Rousey's recent MMA all out assault on people either it won't be logical if Rousey can't do that 1 on 1 with Becky or the main event is a very long butt kicking that fans won't get into.  4. In the 3 way match Becky can win without defeating Rousey. And 5. Flair can work cheap heat during the match.
Seriously, what other match has been planned out and developed? Whoever in the WWE creative writing department has a GREAT storyline with a war between WWE products vs Independent products, but this is the 'Macbeth without the story around it'.  Imagine, the storylines that could have been.
Tag Teams split: Such as Bobby Roode (indies) and Chuck Gable (WWE), Rusev (WWE) and Shinsuke Nakamura (Indies), Sheamus (WWE) and Cesaro (Indie), Xavier Woods (Indie) breaks with Big E and Kofi (WWE).

New Teams bond: Lashley/Corbin, Strowman/Harper, Balor/Roode,  and the Rotundas (Bray Wyatt & Bo Dallas)

New Rivalries: Roode(Indies) vs Gable (WWE), MIZ (WWE) vs Kevin Owens (Indies), USOs (WWE) vs Anderson/Gallows (Indies), EC3 (WWE) vs Sami Zayn (Indies), amd Bray Wyatt (WWE) vs Kevin Owens (Indies). 

This storyline could have bled over with NXT as stars on both sides began a 'My path is superior', 'WWE only brings in cream of the crop rookies' vs 'WWE rookies had help from retired legends' debate.  Main Roster stars invading NXT events and vice versa.

It would get the women's division shaken up and more talent involved.  The women's division has never been as talented as it is today.
Things To Fix
The WWE needs to stop with a few things:
Stop booking Shane, Stephenie, and Triple H in Wrestlemania.  I can understand their victory lap following the end of the Monday Night Wars, but their time is past and their jobs are supposed to be running the company.  Keep it that way. This doesn't mean they can't be booked in other events, but should never again be included on the biggest show of the year.

Celebrity night should be practiced at SummerSlam, TLC, and FastLane.  Stop booking them on the biggest show.

WWE needs to stop cutting talent at the knees when the talent begins to 'get over' or 'make cheap heat' with the fans.  Start working with it, even if you would like to see something else, the fans are what pay the bills.

WrestleMania 35 has matches such as Triple H vs Batista, Shane vs Miz, Samoa Joe vs Rey Mysterio, Buddy Murphy vs Tony Nese, Angle vs Corbin,  There are even rumors floating about Undertaker vs Finn Balor, and Roman Reigns vs Drew McIntyre.

While many of these matches might be great to watch, does anyone honestly believe they should be played out on WrestleMania?  Cesaro vs EC3 would make a better performance than most on this list.

The list above is a result of WWE realizing they didn't prepare correctly and are rushing to fill matches.  Problem was that they were so busy filling matches that until this past weekend, they didn't realize they booked too many matches.
There are so many great options available to the WWE, no promotion can claim the surplus number of superstar talent and yet many of these talents have been buried in mediocrity.  Creative writing needs to begin pushing young talent throughout the year and adjust their stories according to fan reactions.  If they are able to learn from WrestleMania 35 than next years event could be through the roof spectacular.