After technically difficulties delayed the newsletter, we get an extra special edition! Hisame brings us a ton of NOAH news from the past few weeks!
This is going to be a longer newsletter than usual as I have had computer problems for much of the past week.
CURRENT TOUR RECAP
NOAH kicked off Global Tag League 2019 in Osaka, where local nutcase, Atsushi Kotoge, returned to the ring after injury. In the traditional ceremony, the participants came to the ring and lined up together with the winners trophies placed at the fore. In yesteryear in NOAH (and in fact until fairly recently), they had come out wearing sashes with their names on, but this has been done away with now.
It may also be likely that in the future "Global Tag League" may also be renamed as has "Global League".
Kinya Okada was absent from the tour (although he was seen at ringside in Osaka where he did not look at all well) with a concussion he sustained during training, and NOSAWA Rongai was drafted in as his replacement. Naturally, being NOSAWA, his antics of tagging in and then immediately tagging out again, did not go down well with his partners, who ended up throwing him out of the ring.
Quiet Storm also came down with a concussion and was taken off the 14th April show in Sapporo. Storm had been kicked in the head by Kenoh, and fell to the mat in a daze and was checked on by the referee. He carried on with the match (with the touching help of Yone, who put his arm around him when they had to work in tandem), and went through periods of rallying and then wilting.
No date has been given for the return of either Okada or Storm as of yet.
As per the Global Tag League rules, 50 Funky Powers will lose a point with the team they were meant to face, and The Tough" (Masa Kitamiya & Yoshiki Inamura), get 2 points for a default win.
Noriyuki Yoshida as per tradition when NOAH come to Sapporo each April, joined his old promotion for their weekend shows. He  trained in NOAH in 2004, but due to injury he did not debut until 2006. He left the promotion in 2009, and has been working freelance ever since. The first night of Sapporowas his first match with Marufuji (whose chops he said, hurt). Naomichi Marufuji (now that the heavyweights are preoccupied with Global Tag League, which he has chosen not to enter), is concentrating on the NOAH juniors, which seems to have been provoked by Daisuke Harada's insistence of putting the juniors on the same level as the heavyweights. He said that in Sapporo he had "bullied HAYATA" (worked on his arm and chopped him), and was looking forward to it being Hitoshi Kumano next.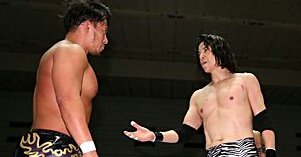 There appears to be trouble brewing between Stinger and RATELS, which was made all the bizarre by the handshake after the match in Osaka between Yoshinari Ogawa (who instigated it) and Daisuke Harada, who shook his hand.
When asked why, Ogawa said cryptically that, "if you watch a little more, you will understand." Whatever it is their planning seems not to involve Tadasuke (who none of them want to "invite"). HAYATA wasn't mentioned.
Elsewhere in the juniors, Hitoshi Kumano defeated Daisuke Harada in a pre-match before the IPW Junior Heavyweight title match, he says he wants the belt as he would like to work Europe. He has never worked it, but he feels he works well with gaijin wrestlers (such as Zack Sabre Jr).
THE INFERNO (Yuji Hino and Maybach Taniguchi) have already proved themselves to be a hard to beat tag team, defeating Takashi Sugiura and KAZMA SAKAMOTO in their first match in the league with Hino no selling Sugi's elbows. In addition, Taniguchi has now become more vocal both in the ring (he spoke on the microphone, which is rare), in post match promos (where he vowed to crush everyone much to Hino's surprise. Surprise that is that he was speaking), and on social media.
KAIOH (Kenoh and Kaiyo Kiyomiya) started their trek through Global Tag League by first defeating the team of Atsushi Kotoge & Mitsuya Nagai (aka "The Revolutionary Cloak Heroes"), in which Kenoh was forced to do the "Revolutionary Fist Pose", and then Kotoge got beat down.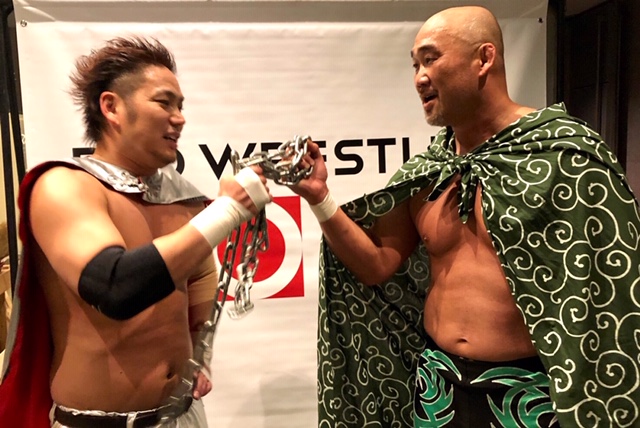 Much to Atsushi Kotoge's horror, Mitsuya Nagai insists on using the chain, despite the fact that when he does Kotoge puts the cloak around him.
Nagai told him that as his career had come to wearing a cloak that people say makes him look like a robber, then Kotoge should use the chain. Kotoge refused saying that there were small kids in the audience, and teaching them such a thing was not good.
Then he ran off chanting "Revolution! Revolution!"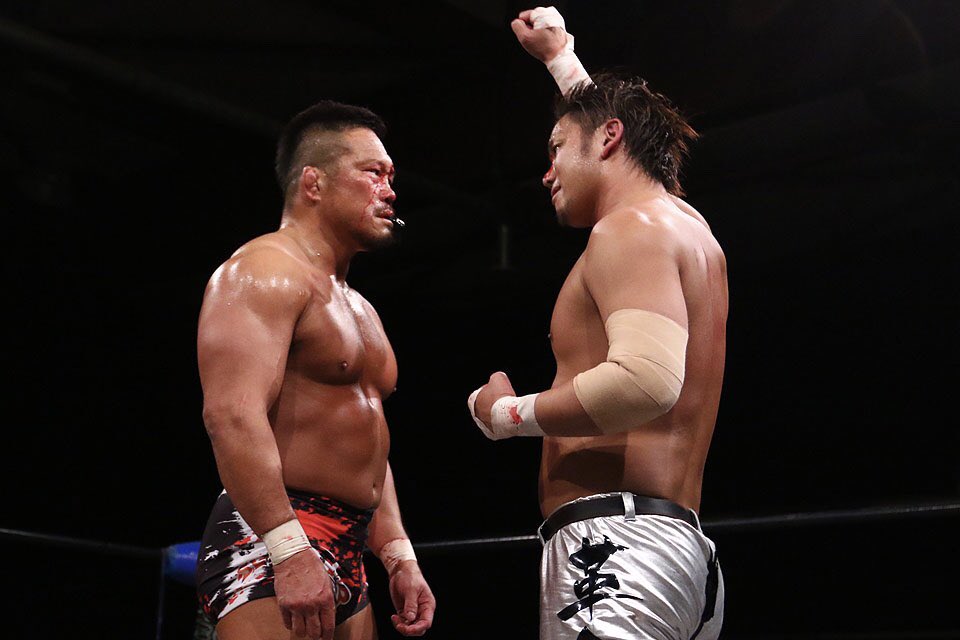 With Quiet Storm injured and the subsequent change, the match between The Revolutionary Cloak Heroes and Takashi Sugiura and KAZMA had been bought forward. Prior to this, Kotoge had basically been warned by Sugiura not to mess around and concentrate on the match.
Kotoge did just that, and while he might not wish for kids to wield chains, he hit Sugiura with a headbutt that left him (Sugiura) with six stitches. The match was eventually won by KAZMA SAKAMOTO with the trace kick on Nagai. 
AXIZ introduced new sinister ringwear which consists of a black jacket (Nakajima's is sleeveless) and fringed with black feathers. They destroyed The Revolutionary Cloak Heroes on the first night in Sapporo, prior to that "THE TOUGH" (Yoshiki Inamura and Nakajima's old tag team partner, Masa Kiyamiya, who he claims not to remember), and then came the big match against KAIOH on the second night. Since the start of the league, KAIOH had declared AXIZ "a wanted team" and tension had been building between them. In their last match, AXIZ had gotten the win over Kiyomiya, and so this match was crucial in the struggle to even (or increase) the score.
The match was intense, and went to a thirty minute draw.
Kiyomiya said they will get their revenge in the finals.
Kenoh said,  "We can't finish it like this! This will continue! Listen up, assholes! We are going to go to the finals!"
Nakajima asked him if Kiyomiya told him to say that.
Minoru Tanaka defended the GHC Junior Heavyweight title against Kotaro Suzuki; both the GHC Junior Heavyweight and the GHC Junior tag titles are without challengers at the moment.
EVENT RECAPS
Night one – Osaka
Night two – Nara
Night three – Sapporo
Night four – Sapporo
Post match promos – night one 
Post match promos – night two
NEWS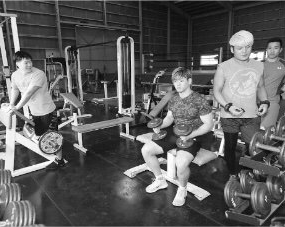 "COME AT ME YOU BASTARDS" ~ Kenoh's column
Kenoh's column this week dealt with his experiences of dojo life. Somewhat of a lone wolf, he didn't want to live in the dormitory with the others while at Meiji College, but he had to bite the bullet and do so when he entered wrestling.
Kenoh recalls the days at Differ with Kenta Kobashi training before NOAH started their training session and left a puddle of sweat on the floor, his preference for training at the dojo, and why he likes to practice alone. He also speaks of the current inhabitants of the dojo and the inspiration of using the equipment that was used by the seniors in NOAH long ago.
There was an accompanying article about the NOAH dojo ("The feeling of life in an apartment of 2KD2 rooms!") in "Weekly Pro" which gave an insight into the lives of the three currently living there, Junta Miyawaki and the two rookies, Kinya Okada and Yoshiki Inamura. Kaito Kiyomiya does not live at the dojo as his parents live close by, and Kenoh of course calls in as he prefers it to the gym. 
CURRENT CHAMPIONS
TOUR TIDBITS
~ So far Akitoshi Saito has managed to work well with Masao Inoue and not screw him over and pretend he didn't do anything, make Inoue believe him (kind of) and then do it again.
~ Kaito Kiyomiya has cut his hair blonde and dyed it similar to Kenoh's
~ Naomichi Marufuji remarked that he always thought that Takashi Sugiura had the strength of the seniors in the All Japan dojo, and recalled how he used to drink beer when cooking Chanko (but he used to hide it to avoid getting in trouble), Sugiura said that Marufuji said he could drink, it, Marufuji's reaction was "Me?!".
~ Upon returning from Sapporo, Masa Kitamiya went out to eat, Takashi Sugiura photographed a friend in the men's room.
~ Yoshiki Inamura believed that the bruising on his chest caused by the kick\chop combination from AXIZ, spelled out their name….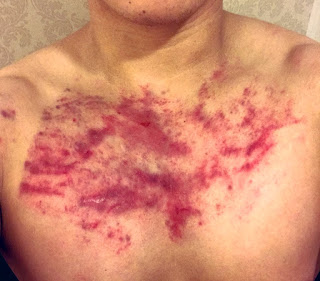 BROADCASTS
G+ will broadcast the 17th April show on April 20th, they will also show the 28th May Korakuen Hall show live.
LINKS
Global Junior Tag League Tour Dates
Mini Interview with 50 Funky Powers
Mini interview with The Return of The Dark Agents
"Preparing For The Top": Marufuji's aim of second place
Kaioh's Course
Masa Kitamiya "I want you to see the intense fight of the new generation of Noah" ~ the 27th & 28th events in Tohoku
"Crush" Masa Kitamiya's status quo in conquering for the twinks
The feeling of life in an apartment of 2KD2 rooms!
Kaito Kiyomiya – costume research
"A TRIP INTO THE WORLD OF PURORESU"
This is a blog written by Miriam (Flame286), which is about her amazing trip to Japan (and NOAH).
The blog will give you hints and tips on wrestling show etiquette, and rather than focus on behavior entirely, Miriam gives useful advice on things which get overlooked such as getting to a show, finding your seat and streamer etiquette as well as interactions with Japanese fans, how to get tickets, using trains and a whole wealth of information for those planning to visit Japan and puroresu events.
NOAH'S ARKIVE: EPISODE 13
Unofficial English language NOAH podcast
Soundcloud
iTunes 
Music credit
Intro: 'God' – Marla 
Outro: 'Trash Japan' – Broken Dreams Club 
PICTURE CREDITS: Yoshiki Inamura, Noah GHC, PKDX, Weekly Pro