Ring Of Honor Announces Details for June 28 Best In The World PPV
Anyone in the Baltimore area?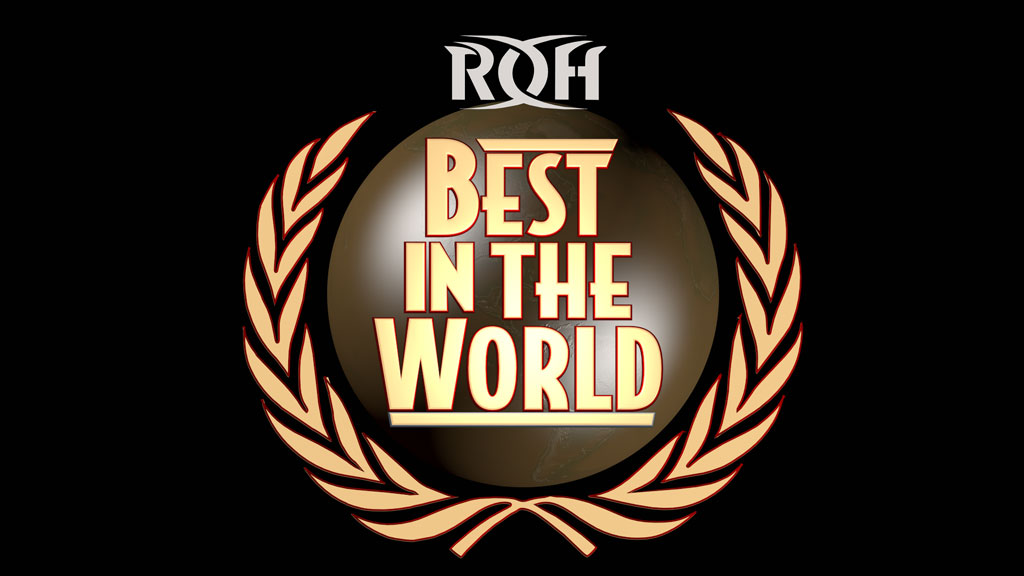 Ring of Honor returns to Baltimore for the Best In The World PPV on June 28!
ROH sent out the following press release for the Best In The World PPV, coming to Baltimore's UMBC Arena on June 28. The company will host a TV taping the next night in Philadelphia at the 2300 Arena as well.
Read the full release below the ad–and buy a shirt!
---
Elisa looks great in her Chairshot t-shirts.
You can too!
Get yours at https://www.prowrestlingtees.com/related/thechairshot.html
---
Baltimore and Philadelphia are two cities steeped in pro wrestling history, and Ring of Honor has been a big part of that history for years.
The tradition continues this summer with ROH bringing two can't-miss Best in the World shows to Charm City and The City of Brotherly Love.
The Best in the World pay-per-view, which streams live for HonorClub, takes place at Baltimore's UMBC Event Center on Friday, June 28. Then it's off to Philadelphia's 2300 Arena on Saturday, June 29 for The Best in the World international television taping.
Tickets for both shows go on sale this coming Wednesday, April 17 at 10 a.m. Eastern for HonorClub members, and Friday, April 19 at 10 a.m. Eastern for the general public.
Coming off the historic G1 Supercard at Madison Square Garden last week, the action in ROH has never been hotter. There's a new ROH World Champion in Matt Taven, a new Women of Honor World Champion in Kelly Klein, new ROH World Tag Team Champions in The Guerrillas of Destiny, and new (but familiar) faces on the scene in Angelina Love and Velvet Sky,who have joined forces with Mandy Leon to form The Allure.
Who will be holding the championship entering Best in the World weekend? Who will leave Best in the World weekend with the championships? What must-see matches and inevitable surprises will take place?
Join us live in Baltimore and Philadelphia to find out!
BEST IN THE WORLD PAY-PER-VIEW
FRIDAY, JUNE 28
MEET & GREETS 6 P.M.
BELL TIME 8 P.M.
UMBC EVENT CENTER
1000 HILLTOP CIRCLE
BALTIMORE , MD 21250
UMBC Students receive 50% off tickets when purchased at box office
BEST IN THE WORLD INTERNATIONAL TV TAPING
SATURDAY, JUNE 29
MEET & GREETS 4 P.M.
BELL TIME 6 P.M.
2300 ARENA
2300 SOUTH SWANSON STREET
PHILADELPHIA, PA 19148
Chairshot Wrestling News Shuffle: Mickie James Update, Jeff Hardy, RAW Ratings and More! (7/17/19)
News Involving: Mickie James, Finn Balor, Jeff Hardy, RAW Ratings and More!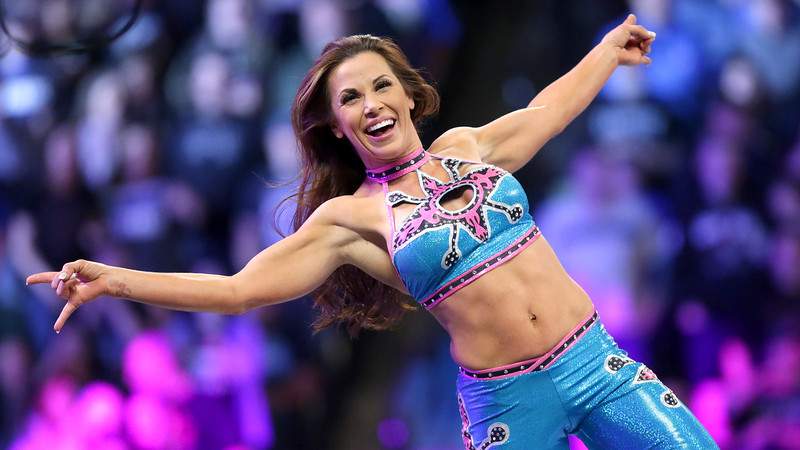 News Here! Mickie James Update, Jeff Hardy, RAW Ratings and More!


Latest On Jeff Hardy
In Monday's shuffle I discussed the news on Jeff Hardy's latest public intoxication arrest. Since then, more details have been released regarding the incident. TMZ is reporting that Hardy smelled of booze and was passed out in a public stairwell before being arrested.
Jason's Take
Once again, Hardy's struggles with addiction have been well documented in the past, so I am not going to comment on them. Here is hoping that he is able to get things in order and get his life on track.
RAW Ratings See An Increase
RAW continues to slowly climb out of the ratings hole, as this weeks ratings showed an increase in viewership. The hourly breakdown looks like this:
Hour 1 – 2.379 million viewers
Hour 2 – 2.503 million viewers
Hour 3 – 2.478 million viewers
Jason's Take
This is good news for WWE, RAW, and USA, as RAW typically has had a hard time keeping viewers into the third hour. RAW was actually a very solid show last night, and one of the first RAW's in a very long time that I watched from start to finish while it aired live. Slowly, but surely, WWE will do what they can to climb out of the hole.
Mickie James Undergoes ACL Surgery
Earlier today, WWE star Mickie James went under the knife to repair her injured ACL. The injury looks to keep her out of the ring into next year. Her husband, Nick Aldis, took to Twitter to update fans on the successful surgery.
UPDATE: Surgery was a complete success. I'm sure when she's feeling up to it she'll share more. Thank you all! 🙌 https://t.co/RxCHyko2UQ

— Nick Aldis (@RealNickAldis) July 16, 2019
Jason's Take
Mickie James is still a very talented wrestler who adds depth to the women's division. There is still a place for her on the roster, and one can assume that the WWE will want to keep her when she fully recovers.
Finn Balor Taking Time Off?
Finn Balor lost the Intercontinental championship at Extreme Rules, and the loss had many scratching their heads. However, it appears there is reasoning behind it according to Pro Wrestling Sheet, as Balor has requested time off from WWE to recharge. Though he requested time off, it appears that it will not be granted until after the upcoming SummerSlam pay per view.
Jason's Take
It will be interesting to see how Balor will be written off of TV. One could assume a SummerSlam match with Bray Wyatt will lead to his exit. Perhaps on his return, he could join his friends in The Club ?
Chairshot Wrestling News Shuffle: Jeff Hardy, RAW Reunion, Paul Heyman and More! (7/15/19)
News Involving Jeff Hardy, RAW Reunion, Paul Heyman and More!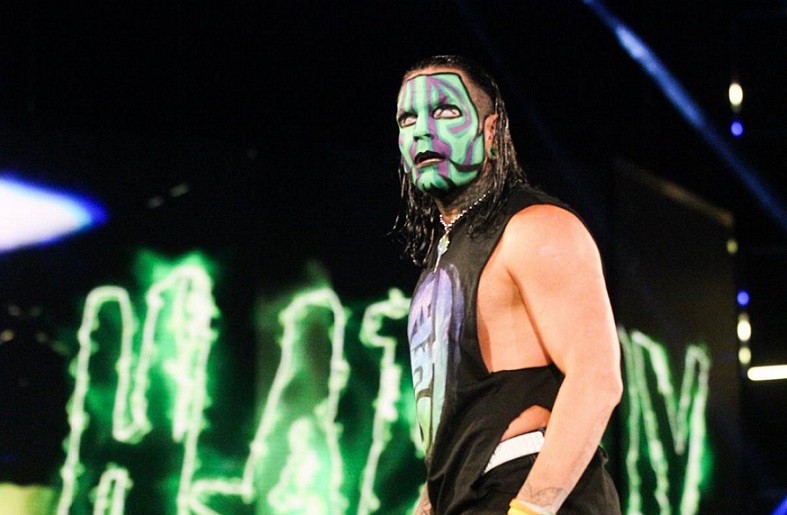 News here! Jeff Hardy, RAW Reunion, Paul Heyman and More!


Jeff Hardy Arrested
According to various news outlets this weekend, WWE star Jeff Hardy was arrested for public intoxication Saturday in South Carolina.Police said they received a report of an intoxicated person in Myrtle Beach about 11 a.m. Shortly after, authorities arrested Hardy without incident and charged him with public intoxication.Hardy posted a $153 bond and was released the same day.In a statement, WWE said, "Jeff Hardy is responsible for his own personal actions."
Jason's Take
Jeff Hardy's battles with substance abuse over the years have been well documented. After period of staying off the radar, Hardy has been in court twice over the past year for alcohol related issues. Here is hoping that Hardy can get things under control.
Huge RAW Planned For Next Week
During Sunday nights Extreme Rules pay per view, WWE aired a commercial for RAW Reunion that will take place on July 22nd. Some of the big names advertised include Hulk Hogan, Steve Austin, Scott Hall, Kevin Nash and Ric Flair.
It'll be the BIGGEST reunion in Monday Night #RAW HISTORY.

Don't miss #RAWReunion LIVE one week from tomorrow at 8/7c on @USA_Network! pic.twitter.com/ZrqEhxQmhR

— WWE (@WWE) July 14, 2019
Jason's Take
This seems like a reach for a quick ratings grab, but it is always cool to see the legends return. Potentially we could see some involvement from some of the legends for SummerSlam storylines ?
Paul Heyman Appears At EVOLVE Show
For those of you who didn't catch the EVOLVE 10th Anniversary show on the WWE Network Saturday night, you missed out on a hell of a show. You also missed out on an appearance from none other than Paul Heyman. Most wrestling fans know that Heyman mentored EVOLVE founder Gabe Sapolosky back in ECW.
"You're going to watch this match, and you're going to say to yourselves 'that was the moment we all knew that this industry is going to EVOLVE.'"@HeymanHustle makes a surprise appearance at #EVOLVE131 ahead of the Winner Takes All Match between @austintheory1 and @RealJDDrake! pic.twitter.com/7ugS1xMr60

— WWE (@WWE) July 14, 2019
Jason's Take
Those of you have followed my daily news shuffles, and the random In This Corner articles I put together, know that I rarely follow the indie wrestling scene. However, I took in both the EVOLVE show and AEW Fight For The Fallen. I was extremely impressed with the talent in EVOLVE, and my hopes are that WWE continues to broadcast their shows on the WWE Network.
Enzo and Cass Done With ROH ?
During April's G1 Supercard Show at Madison Square Garden, fans were shocked to see Enzo and Cass jump the guard rail and started attacking ROH stars. Many felt initially that this may have been a shoot, but it appeared to be a work to lead to a potential appearance in ROH for the two. However, according to Dave Meltzer on the latest edition of Wrestling Observer Radio, it appears the relationship between the former WWE stars and ROH is over before it truly began. According to Meltzer, NJPW was unhappy as they were not notified before hand of their appearance, and the company has cut their loses with the two.
Jason's Take
It's Enzo and Cass. I mean, with what little I follow ROH, I can't really see the two of them fitting with the company long term. However, if you want a team to be a legit heel right out of the chute, you could have that with those two.