A Look At Anarchy: Heather Takes A Look At The Storied St. Louis Promotion
Heather Jeanine makes her Chairshot debut to introduce her new series on St. Louis Anarchy!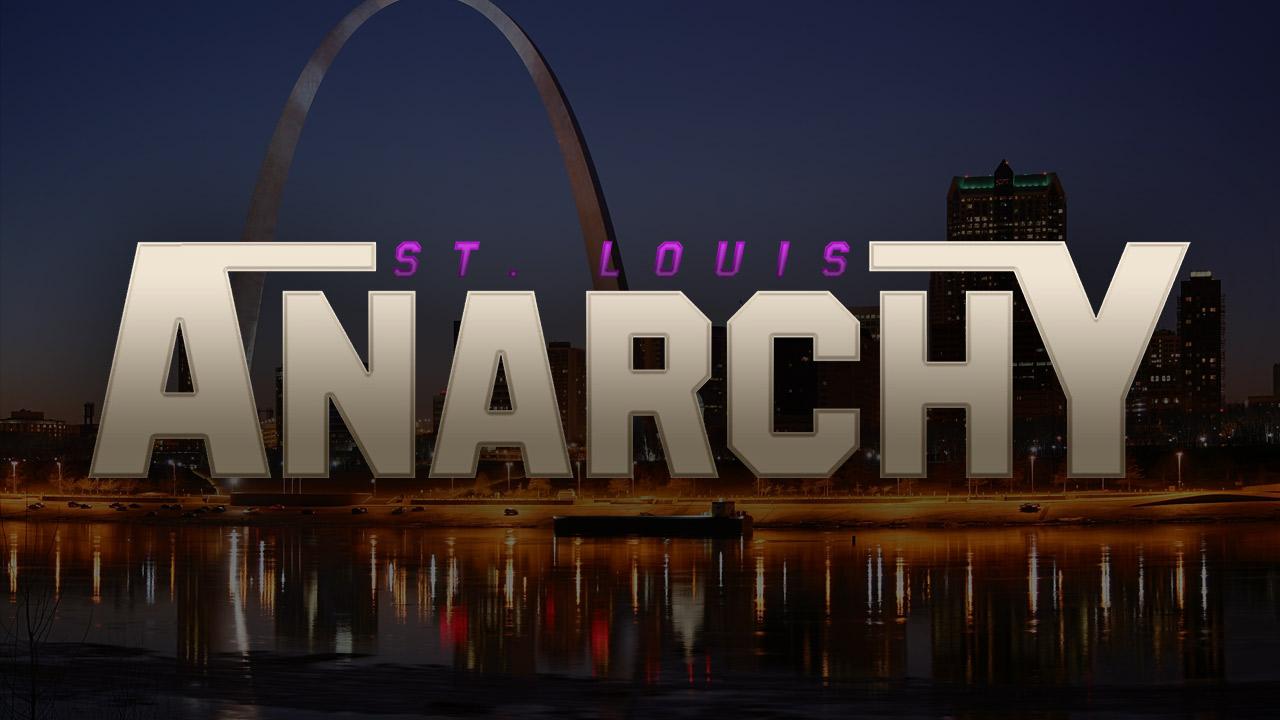 Heather Jeanine makes her Chairshot debut to introduce her new series on St. Louis Anarchy!
Every independent wrestling promotion in the world wants to stake their claim as different than the others and ever growing. The Midwest is littered with promotions in and of itself but in today's climate, many don't have homegrown stars and just try to capitalize on what is already popular in other areas. It's no wonder that many promotions who were once on top have lost a lot of their zest and appeal. One promotion who isn't having that problem though? Saint Louis Anarchy. Anarchy has long been a staple of the Midwest scene. From their humble beginnings in 2003 as Lethal Wrestling Alliance to their closure in 2016 for the (then) newly formed (but now defunct) NWL to their comeback in 2018.
Anarchy has never been a promotion that has stuck to their status quo. With every show they put on, they strive to get better and they actually seem to be succeeding at that; especially during their current run. You can go back and watch some of their older shows when they were still trying to find an identity as Anarchy. One such show is their May 5, 2012 SLA Victory, while nothing about the show is standout per se, it is still fun and it is totally the skeleton of what Anarchy would become and currently is. Anarchy built up a pretty loyal fanbase that is still mostly around. Up until their hiatus at the tail-end of 2016, Anarchy was bringing in many up and coming stars that are now signed to WWE NXT (Candice LeRae, Tommaso Ciampa, Johnny Gargano, just to name a few) and putting them in matchups that were honestly ahead of their time (Ciampa vs Zakk Sawyers is still a stand-out).
Anarchy has stars they've helped build alongside the mid-west scene. Gary Jay, Mat Fitchett, Jake Parnell, and Davey Vega are huge pieces to the puzzle that is Anarchy. They also have a revolving door of great talents that appear on most shows, Thomas Shire, Paco, Everett Connors, Chip Day, and Christian Rose; just to name a few. They've also started to branch out and add more women to their roster. Their main go tos' were Angelus Layne (who recently retired) and Marti Belle (who actually just debuted) but with Ladies Night happening back on April 26, 2019 and two of those talents being brought back in May, it seems will be seeing even more people added to the mix.
Anarchy is the show to watch if you want something different in your wrestling. The matches are always varied. The fans are always eager. The atmosphere is unmatched. Stay tuned to The Chairshot for more as we dig deep into St. Louis Anarchy–follow along!