Brock Lesnar Retires From UFC & MMA: Is WWE Return Imminent?
The cure for "sagging" ratings?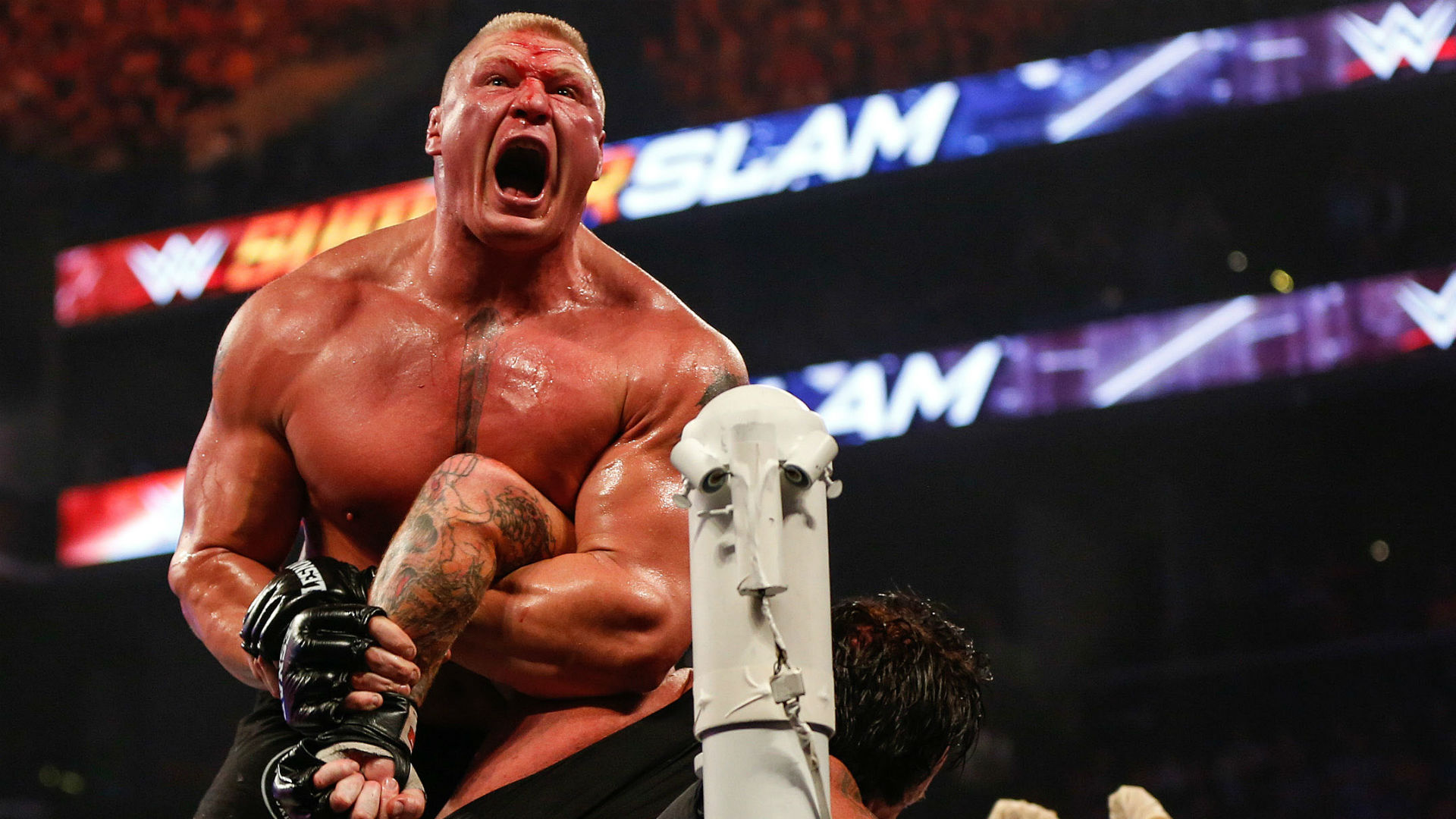 Brock Lesnar informs UFC of retirement, fueling immediate speculation about a WWE return.
Big news dropped on Tuesday night, as it was revealed that Brock Lesnar informed UFC of his plans to retire. This seems to put to rest any potential for Lesnar vs. Daniel Cormier, or any return to the Octagon. This, of course, assumes that Brock didn't just make this claim for a bigger UFC contract/payday.
Ariel Helwani broke the news:
Story coming to https://t.co/tzuIcRazJx shortly from @bokamotoESPN and I: Brock Lesnar's return is not likely anymore. UFC is moving on. Barring a last-minute Hail Mary, the dream is no more.

— Ariel Helwani (@arielhelwani) May 1, 2019
Brock Lesnar last appeared for WWE at WrestleMania 35, where he lost the Universal Championship to Seth Rollins in the opener of the "main card." That match started with promo from Paul Heyman that suggested he and Lesnar would leave right after their match and head to Las Vegas to get proper treatment from Dana White and his Ultimate Fighting Championships.
That storyline doesn't appear to have come true, as Lesnar's retirement takes him out of consideration for a UFC fight at the moment. With WWE dropping out of the Top 5 in this week's ratings, and a huge return to Saudi Arabia planned for early June, could a return to the WWE be in the cards for Brock Lesnar?
Greg DeMarco's Take
I tell you, Brock Lesnar wrestling on Monday Night Raw would sure cure any perceived ratings woes. In fact, it just might be what the doctor ordered…Dr. DeMarco, that is!