Chairshot Wrestling News Shuffle: Tons Of AEW News, Extreme Rules, WWE 24/7 Championship and More! (5/23/2019)
News Involving AEW, Jim Ross, Extreme Rules, WWE 24/7 Championship and More!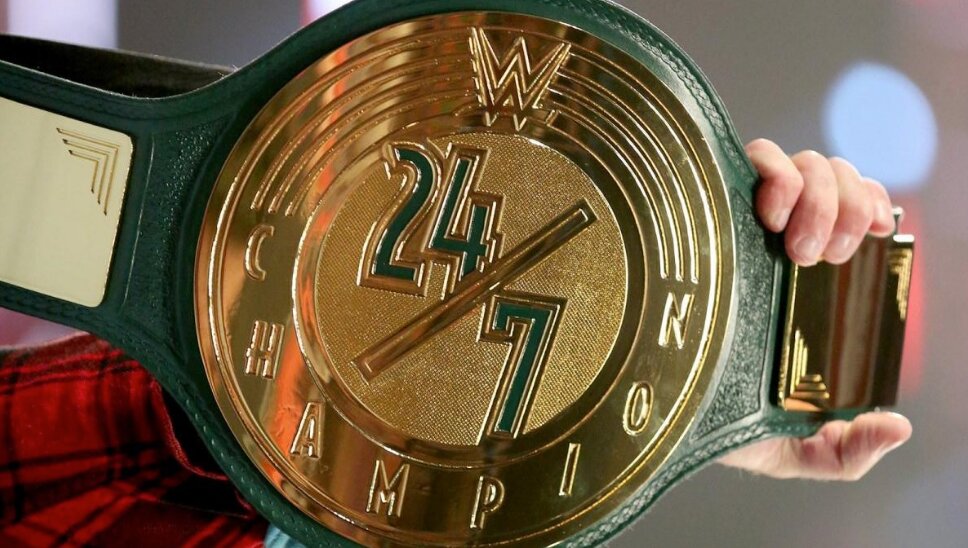 News here! Tons Of AEW News, Extreme Rules, WWE 24/7 Championship and More!


AEW Championship Plans
AEW has a lot of buzz heading in to Double Or Nothing on Saturday. With that buzz, many are wondering what the plans are for AEW's first World Champion. In the latest episode of the YouTube series, Road To Double Or Nothing, plans were revealed on how the company plans to crown their first champion. According to the video, the winner of the Casino Royale Battle Royal will face the winner of Jericho and Omega at a later event.
Jason's Take
This is a fair way to crown the company's first champion. You could make the argument that either Jericho or Omega could be the comapnies first champion. If you are looking for the "new," fresh face for professional wrestling, you could go with Kenny Omega. However, he does not have the name recognition in the US that Chris Jericho does. However, are you launching a company pushing a former WWE star as you main guy ? Much could be discussed here.
News On AEW On TNT
Since the announcement last week that AEW weekly TV would be airing on TNT, many have had questions regarding the the show. Will it be live? Will it travel from city to city? How long will it air? Cody Rhodes sat down with WSVN-TV entertainment reporter, Chris Van Vliet, and answered some of those questions.
"It's really likely the show is going to be 2 hours. That's the sweet spot. In terms of the schedule we'll find out probably within the next few months for sure and it will be in a great spot to be in prime time on TNT, they've really set us up. Now you've got to go deliver the bell to bells and the sports centric. Another thing that is really cool is you'll be able to find out per market where we're going to be all around, this isn't going to be something that is just stationed in one spot. This is a touring brand. We're really, no pun intended, going all in on the concept of it and it's so special because we aren't doing a live event system so when we come we're bringing our absolute best from match quality to star quality. I feel like I'm giving away a lot here. Did Tony already say it? It's 2 hours, live."
Jason's Take
At least it isnt 3 hours each week. I am surprised to see it be a live show every week, but, it is what I wanted as a fan. Live TV will make each week exciting, much like it was when Nitro debuted on TNT. But, can they maintain ratings each week?
News On WWE 24/7 Championship
The WWE 24/7 Championship has been a big talking point this week among wrestling fans. Opinions are split on thoughts of the title. Regardless, it seems part of WWE's plan to help increase weekly TV ratings. Dave Meltzer reported on the reasoning for the company to introduce the title. USA has been upset recently with the weekly ratings of the 3rd hour of RAW. USA has been pushing McMahon to make changes to the 3rd hour of RAW, as historically the third hour used to be the most watched hour of the program.
Jason's Take
I can't see how R-Truth or Bobby Roode holding the 24/7 championship will increase 3rd hour ratings to acceptable levels for USA.
Jim Ross On His Role In AEW
WWE Hall Of Fame announcer, Jim Ross, sat down recently with ESPN to discuss his role with AEW.
"I'm going to do all I can to help this young group," JR said. "Share what I got, what knowledge I have, what expertise I have, whether it be in the infrastructure of the talent relations department or other areas. As a senior adviser, I can advise anyone in the company, especially the president.So I may be as much as Tony Khan's consigliere as any other job. It's a good way to describe what I'm doing as senior adviser is helping all of these guys, but I'm not going to get into that world of play calling and strategizing matches. If somebody asks, I'll tell them what I liked and didn't like, how I thought it could be better or whatever it may be."
Jason's Take
JR has worked for and been in roles during some of the golden ages of wrestling. The wealth of knowledge he has on the product, managing talent, etc. is second to none. Hopefully he will be a valuable asset to AEW.
Advertised Matches For Extreme Rules
Local advertisements are starting to air for the Extreme Rules pay per view, and they may have potential spoilers for upcoming storylines. According to advertisements, the matches are:
WWE Championship Triple Threat Match
Kofi Kingston vs. Kevin Owens vs. Dolph Ziggler
WWE Universal Championship Tables Match
Seth Rollins vs. Baron Corbin
1-on-2 Handicap Match
Roman Reigns vs. Shane McMahon and Drew McIntyre
Jason's Take
This would fall in line as part of a continuation of current WWE storylines. On a selfish note, it is good to see WWE using Dolph Ziggler as a main event talent for a change. He has to be one of the most under utilized wrestlers in company history.