Joe's Lucha Libre Weekly: News & Analysis (5/22/19)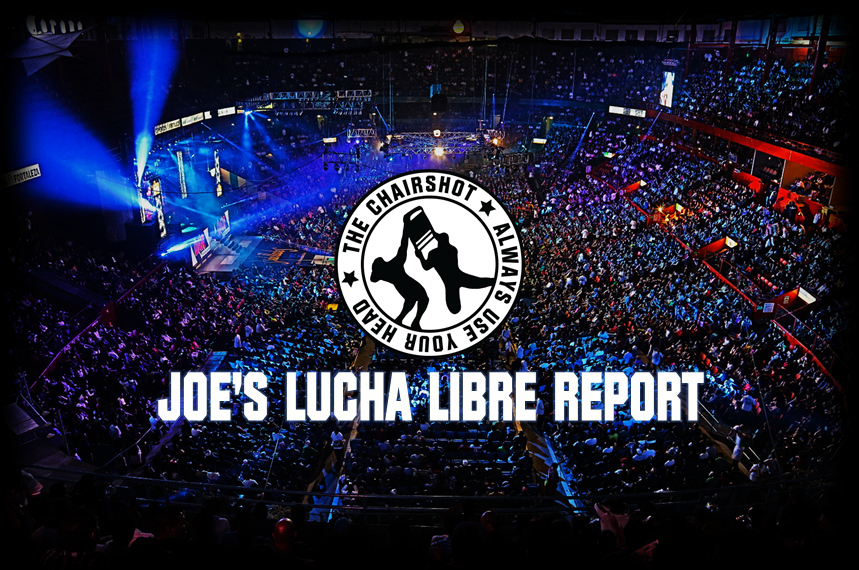 Joe Dinan gets you caught up on all things Lucha Libre in his latest Lucha Libre report!
CMLL
So May 31st we will have hair vs hair for Ultimo Guerrero and Mascara Ano 2000. We have another one for Kaho Kobayashi vs Amapola. As noted in my review, the CMLL show wasn't available in this country on VOD for some reason. Either a new thing or a copyright problem. If it persists I'll figure it out.
Arena Puebla Monday
The story of this show and this isn't gonna be long is. They had a random tag team tournament. Volador and Mephisto defeated Angel de Oro and Euforia in the finals. They somehow compressed 7 matches into 38 minutes. Impressive.
Arena Mexico Tuesday
Atlantis, Angel de Oro, Niebla Roja faced Rush, Terrible, and Bestia. This was actually a fun match. Los Ingobernables won the match. The post match was fun too. Lots of brawling and challenges that won't happen. Eventful for Tuesday. Truth be told there wasn't anything else important on the show.
Arena Mexico Friday
Obviously as mentioned before I didn't watch this show but I know what happened. It was a skippable show. Basically a hold me over. They set up Cavernario vs Mistico next week. They advanced the Ultimo Guerrero Mascara Ano feud. And they did the same with Kaho Kobayashi and Amapola. There was a fun lightning match with Negro Casas and Soberano. Casas did a Canadian Destroyer to facilitate the win.
AAA
Young Bucks had promo videos in the preshow for the 5/19 AAA show this weekend. They explain why they're the best tag team which is all you needed to do but it took them a while to do it. They say they'll beat the Lucha Brothers at Double or Nothing and again in Mexico. Them and Cody are booked for the 6/16 show. Basically AAA's Summer Slam. Cody is suspected to face Taurus.
Live on Twitch 5/18
Dr. Wagner Jr wasn't at any of these shows which I guess is fine because his brother had just died so who knows what he had to do for all of that. They continued the Lady Maravilla, Big Mami, and Nino Hamburguesa story which seems like it's been going on for months. Which it has. Tessa Blanchard made her debut teaming with Hiedra defeating Shani and Faby. It was a quick count by heel ref Hijo Del Tirantes. Tessa got the pin. There was storyline advancement between Kross and Puma King. Not much else because Wagner wasn't there. They're continuing the Escorpion Psycho Clown angle. A potential hair vs mask one day.
Live on Twitch 5/19
Show starts with a match involving Maravilla and Big Mami. Paired with Halcon 78 and Dragon Bane respectively. Mami cuts a promo and Maravilla attacks her. Then calls her fat and ugly over and over again. Big Mami pinned Halcon though. Konnan cuts a promo about Fenix not defending his Mega Championship. The Mercenarios is basically a fusion of the old MAD group now with Kross being there with Konnan. A 6 man between Faby, Astrolux, Nino Hamburguesa facing Chik Tormenta, Tessa Blancard, and Hijo del Tirantes. Tessa pinned Astrolux in this match. But it was basically another segment to advance Mami, Nino, and Maravilla. Maravilla came out to distract Nino and Mami came out. Nino left with Maravilla. There was a 5 way match to be the number one contender for Drago's Latin American Belt. Australian Suicide won the match against, Golden Magic, Myzteziz, Flamita, and Villano III Jr. Pagano beat Chessman in a sloppy and dangerous TLC match. Texano, Rey Escorpion, and Hiedra beat Vikingo, Laredo Kid, and Lady Shani in a match. They completely brutalized Shani at the end of this match. Finishing move after finishing move with Hiedra pinning her with a shield power bomb. The main event was a match. Get heat on the baby faces and the young kids Vikingo and Laredo Kid come out to help post match. Tecnicos stood strong for once despite losing.
Their next show is this Saturday. Dr. Wagner, Psycho Clown, and Puma King vs Blue Demon Jr, Rey Escorpion, and Texano Jr. Drago, La Parka, and Murder Clown vs Taurus, Daga, and Chessman to name the top matches. Tessa will be there again. Honestly AAA false advertises so much there's no point of previewing some matches.
Others
AEW is on TNT so that's a big deal because you'd think sometimes AAA guys will get the biggest exposure of their life.
Carol: Should Shane Be WWE Champion?
Shane seems poised to be Mr. McMahon 2.0. Does that also give him a free pass to grab the title this year?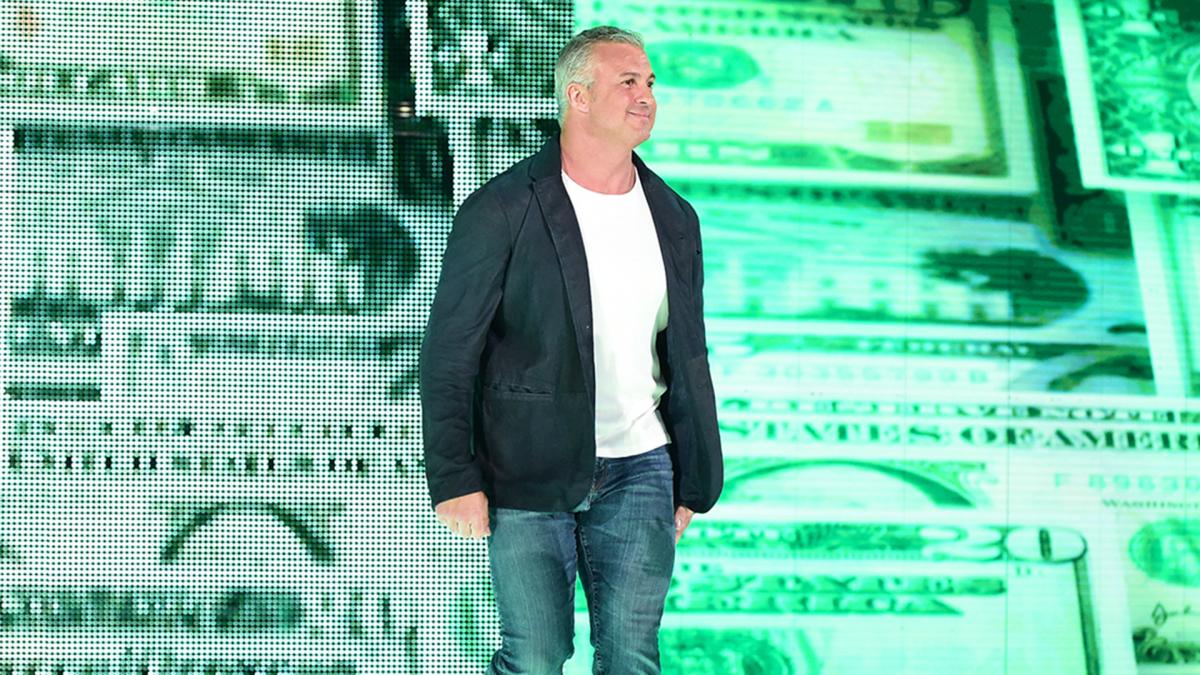 Shane seems poised to be Mr. McMahon 2.0. Does that also give him a free pass to grab the title this year?
The McMahon family is known to be egomaniacs, both on and off screen. One member of the McMahons who has made his presence known on weekly television is Shane. When Shane returned to WWE after a seven-year hiatus, fans were ecstatic to see their favorite McMahon back on television. Yet, that excitement has now waned since Shane is hogging the spotlight.
Shane's push began back at Crown Jewel, where he replaced an injured Miz in the tournament to win the award to call him "The Best In the World." Since then Shane's been the center focus of SmackDown as he proudly proclaims his new title of being the best.
After beating The Miz at WrestleMania, Shane has set his sights on destroying WWE's top star Roman Reigns. With the help of Drew McIntyre, Shane has managed to beat down The Big Dog.
So what's next for Shane if he and Drew after they're finished with Reigns?
Well, if the rumors are true, Shane may challenge Kofi Kingston for the WWE Championship.
I'm like the rest of you; I am against the idea of Shane being WWE Champion. Yet, don't be surprised if WWE actually goes this route.
In the past, we've seen members of the McMahon family win championships. Shane is a former tag team, European, and Hardcore champion. Yet, unlike his father and brother-in-law, he's never held the WWE Championship. But that could change depending on the direction of his storyline.
Shane loves to brag that he's the best in the world and with him being unstoppable, he feels like he can do anything. So the next logical step in his plan is to get his hands on the WWE Championship.
With the Scottish Psychopath in his corner, Shane has the upperhand in his quest for the gold. McIntyre could easily take out Xavier Woods and Big E, giving Shane the opportunity to pin Kofi. Winning the WWE Championship would further increase Shane's ego along with earning him more boos from the crowd.
Having another McMahon hog the championship belt would bring a lot of heat. WWE has been in a creative slump as of late and Shane's title win could go either way. It could set in motion new challengers, who are looking to take down Shane McMahon. Or the fans' hatred towards Shane will continue to grow with him as champion and lead to more viewers tuning out of WWE television.
As I stated earlier, I'm against Shane McMahon winning the WWE Championship, yet I've come to expect the worst in WWE these days, so it's only a matter of time before he's holding the belt.
Personally, I'd like to see the championship opportunity given to Shane's henchman Drew McIntyre. Drew's long overdue for a singles career and championship run. Maybe with Shane as champion, this will open up the opportunity for Drew to break free from his role as enforcer and stake his claim as a championship contender.
Tiffany's Takes: WWE NXT (6-19-19)
After weeks of silence, what is the state of the NXT championship and of Undisputed Era?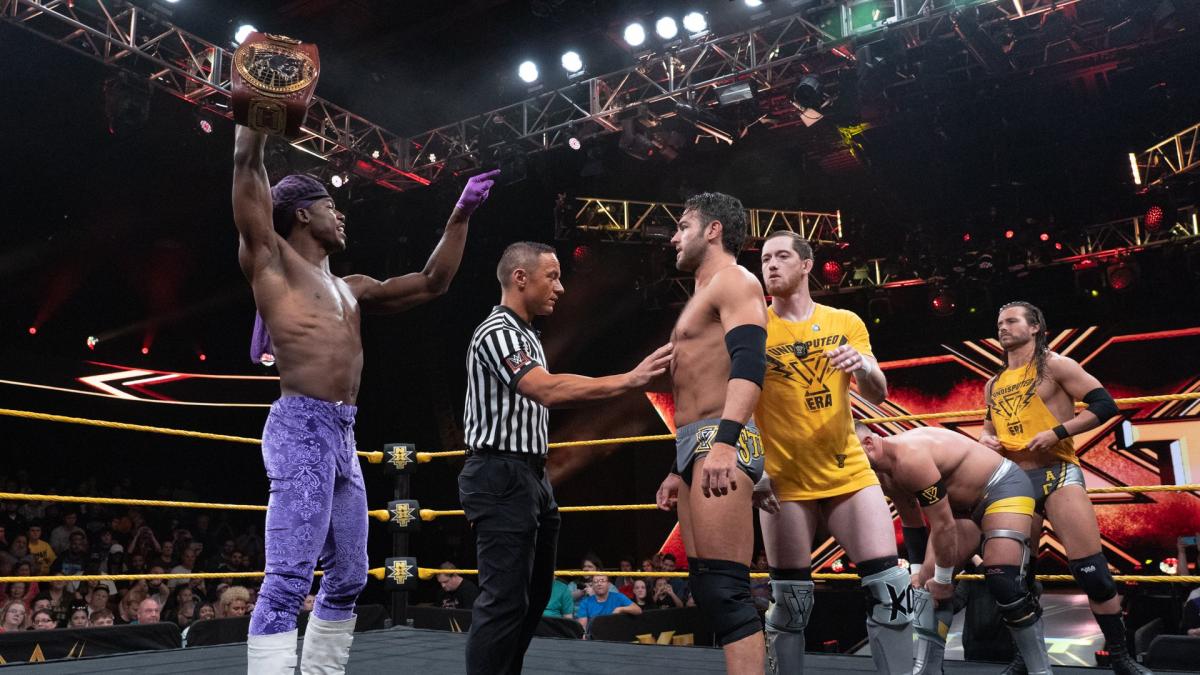 After weeks of silence, what is the state of the NXT championship and of Undisputed Era?
Undisputed Era vs Everyone: I'm not an Adam Cole fan, but I'll admit that he at least shares the joy with his buddies. I like that UE is making this a win for all of them, rather than just Cole even though he was the only one to win at TakeOver XXV. I had been beginning to doubt whether UE could get back to their winning ways, especially with all the descent between Strong and Cole, but it seems like everything's good for now. Also, love that they're using the Championship as a stepping stone to get the rest of the male titles.
I do have a question: Where's Johnny Gargano? We've finally heard from Cole, but there still hasn't been a peep from the former champ. What is going on?
The six man was REALLY good, even though Dream, Breeze, and Riddle seem like extremely strange bedfellows, they worked really well together, but they weren't the team that the Undisputed Era are, and that was the decider. I was really happy Strong got the pin and that things seem good in Undisputed Era, but I'm not sure things will stay that way for long.
NXT Tag Team Division: I like that the Street Profits are touting themselves as the People's Champs of tag team wrestling, but with Forgotten Sons and Undisputed Era both gunning for the titles, I'm not sure the love of the fans is going to be all that helpful.
NXT Women's Division: I loved Mia Yim's promo on Baszler, I think a lot of people have overlooked Yim since she hasn't been featured prominently on NXT since her debut, but she's easily one of the best female performers in the promotion. I can't wait for her and Baszler to lock up again.
When I saw that Taynara Conti and Xia Li would be locking up, I was immediately intrigued because a match between two badass martial artists is either amazing or a trainwreck. Unfortunately, the match wasn't long enough for either woman to really show their stuff. It was still an okay match, but I was hoping for more from both women.
Breakout Tournament: I LOVE this idea. One of the biggest complaints against WWE, in general, is that the rosters are so big, only a few people get any TV time, so for there to be a tournament exclusively for guys who haven't been on TV to get a chance in the sun is an idea I can get behind!
Damian Priest vs Raul Mendoza: So after weeks of promos and speculation. Punishment Martinez, now known as Damian Priest, made his debut by beat the holy hell out of Raul Medoza, who put up a pretty valiant effort. I'm usually very skeptical about newcomers who were big in ther promotions because they never seem to live up to the hype, but I was impressed by Priest. We'll see what happens down the road, but he's probably going to be NXT Champ before too long.
Overall Comments: That was a really good episode! Cole is finally back in NXT and everything is getting set up for the summer heading into SummerSlam weekend.
I loved how the Undisputed Era is building on Cole's success, but I don't think all's well in the kingdom given Strong and Cole's issues with each other. I think that will come to a head down the road.
Gargano's continued absence puzzles me since it's really unusual, even for NXT, for a former champ to go almost a month without some kind of promo or rematch.
I wish Conti vs Li had gotten more time.
I can't wait for the big cage match next week.
The Breakout Tournament is genius and I can't wait to see those matches!
That's it for Tiffany's NXT US Takes! Tune in Sunday for Stomping Grounds coverage!