Mcleod: For a Better Drew Gulak
Drew Gulak has been spending more time on NXT. How's it working out for Gulak?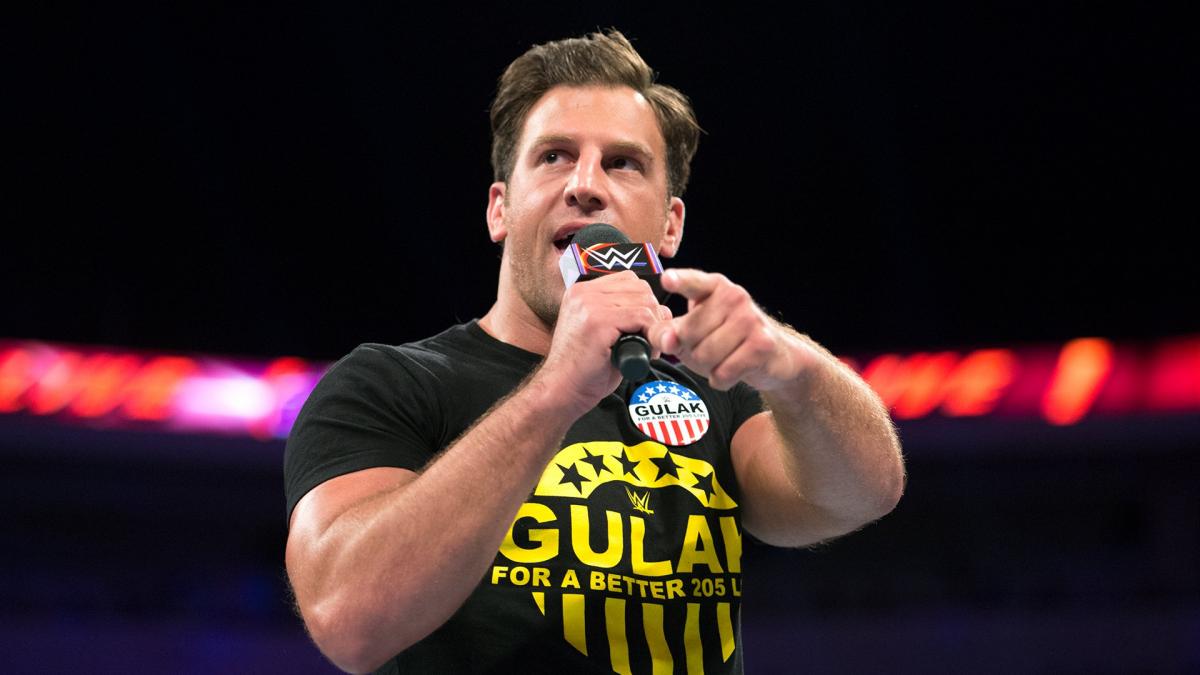 Drew Gulak has been spending more time on NXT. How's it working out for Gulak?
A few weeks after watching Kushida looking unimpressed, Drew Gulak took on the Time Spliter this week on NXT.
To call it an impressive technical display would be an understatement with repeated submission counters. Every now and then receiving a round of applause from the crowd as a sign of respect. Kushida would pick up another win in NXT catching Gulak by surprise with a roll up.
Gulak would get right in his face post match calling Kushida a coward. This with the WWE.com video in which Gulak throws out the challenge for a submission match suggests this was just the first encounter between these two.
This isn't the first time we've seen Gulak in NXT as just a few months ago he took on his former catch point partner Matt Riddle in another highly competitive match. If this thing with Kushida is set to continue then he's not going away anytime soon.
I like him being in NXT for the same reasons I'm happy to see Tyler Breeze or any wrestler from the main roster coming to NXT. Better for them to be on TV having great matches then doing nothing and allowing fans to forget about them.
Gulak vs Kushida is not something I knew I wanted until just now and I don't know how because it seems so obvious. Gulak likes to think of him a submission specialist and doesn't like being upstaged by anyone. Kushida has that MMA background and the hoverboard lock so Gulak wants to see if he's all he's built up to be.
It helps that we get see this feud with Gulak coming to NXT rather than Kushida going to 205 Live. I feel most fans would be very disappointed to see him go to 205 Live. While it might put some more eyes on the show most of people who watch 205 Live also watch NXT.
I've thought for a long time that Gulak should have been the Cruiserweight champion and I think he could have carried the brand as the top heel. He's proven that as well as being a great technical wrestler he is very versatile in terms of character and promos. From the power-point reading anti high spots advocate to returning to being a serious wrestler.
Unfortunately most people don't get to see that because not everyone watches 205 Live and when the cruiserweights appeared on RAW they never really flushed out their characters. I could see Gulak following fellow 205 Live roster members Buddy Murphy, Ali and Cedric Alexander  and move to Raw or SmackDown. But if that's not happening anytime soon then NXT is a good place for him.
This feud with Kushida could be the thing to really get Kushida over before he moves into the title picture. Better than the usual newcomer coming in and beating Kassius Ohno. Thankfully they got that out the way on Kushida's first night so we could move onto something more meaningful.
With Ohno spending more time in NXT UK I could see Gulak taking his role as the guy to get great matches out of the newest roster members. Maybe Ohno & Gulak could from a team in NXT & NXT UK call back to when Gulak was in the first a second UK title tournament. They Americans trying to show the Brits how it's done.
My dream for the culmination of Gulak & Kushida's feud is a 30 minute ultimate submission match like Beniot & Angle had back in the day.