Rob: What Did I Enjoy? (Week of 5/13/2019)
Yowie Wowie! Rob is the light in the darkness! Focusing on what he liked from WWE, aside from the general strategy of  Captain Hindsight.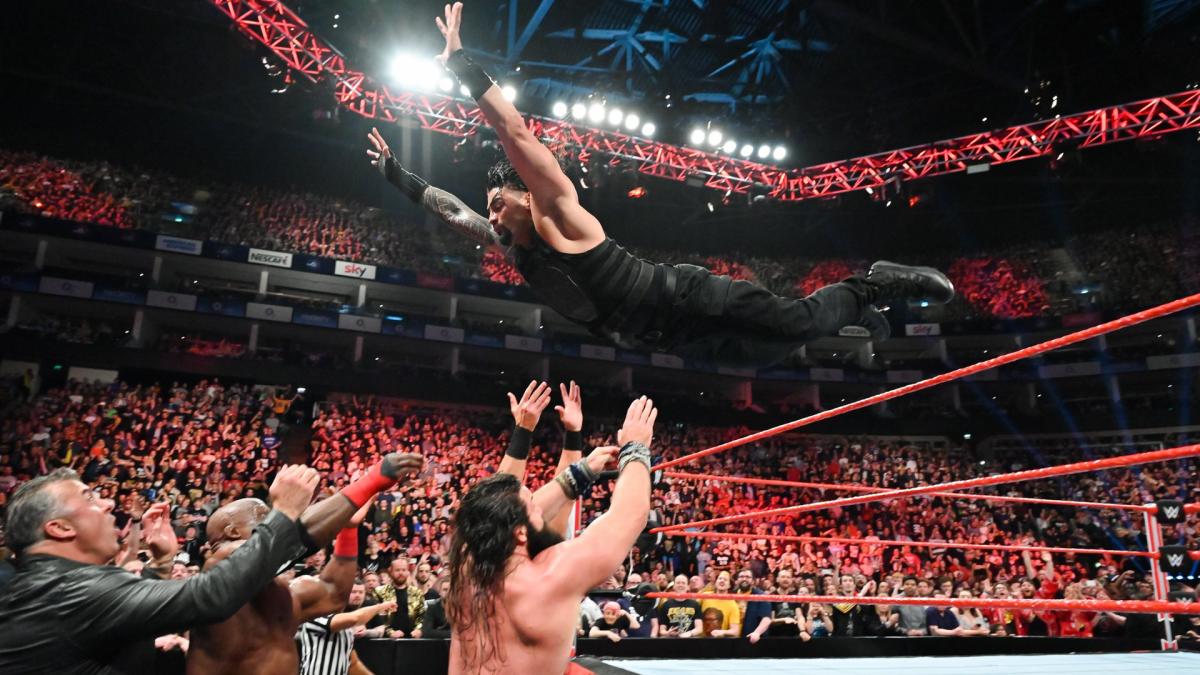 Yowie Wowie! Rob is the light in the darkness! Focusing on what he liked from WWE, aside from the general strategy of  Captain Hindsight.
Picking up from where I left off last week, it's time to see what I liked about this week in wrestling.
Last week I stuck to Raw and SmackDown but I watched a few other things within the last week so I'm gonna throw some of those in, too.  The point to all of this isn't to sugarcoat anything but just to point that contrary to what you might be seeing on Twitter or in dirtsheets or hearing on certain podcasts, there's plenty of good stuff to take in every week.
Now you'll probably have some different takes on some of the things I bring up, and you may have some things I don't mention, and you know what?  That's fine!!  The important thing, at least what I'm trying to do here, is shed a little sunshine because there are way too many people pushing gloom and doom not because it's real but because it's what gets them clicks and shares.
Anyhow, here we go for this week.
On Raw:
Roman Reigns dive
Yes, I'm leading off with my Roman Reigns fan card.  Look, any and every sign of him being back up to speed is a good thing.  I am never going to not celebrate it.  The opening match was fine, but what I really liked about it is that we're getting some heated feuds that don't revolve around a title match.  The downside to co-branded pay per views is that they can get too title-centric sometimes so this is a good step in the right direction.
Rey Mysterio vs Cesaro
A great choice for a Monday night pop up match.  Lots of really cool counters and a good finish to set Rey up going into Sunday night.  This return tour for Rey has been good for random matchups like these where he gets to go with other talented guys and show he can still go.  Rey vs (insert name here) is a good way to fill 10 minutes on a Monday.
The Women's Four Way Match
After a couple of weeks where the ladies match time was noticeably minimal a return to what we expect is good.  They got time to have a real match here, Dana Brooke got to show what she can do (while I don't expect her to win I do hope she gets to put on a good showing Sunday), and a win for Nikki Cross.  Good times, and good job to all the ladies involved in it.  If you haven't seen it then at least go watch the YouTube clip and get the numbers up.  The entire division needs some love from us.
The contract signing 
Yes, contract signings are guaranteed to go sideways in pro wrestling just like weddings and trophy presentations.  This one was no different, but it was still entertaining.  Yes, a big part of that for me is because of who got put through the table and who put her there but being objective for a moment….this is good for Becky in the long run.  How?  Let me explain.  As the top babyface in the women's division she can't just run everyone over for four weeks then win at the pay per view.  Her opponents have to get the drop on her sometimes to get some heat for themselves, especially if they're not going over on the pay per view.  She's lost one match since last September and you can count on one hand the number of times she's come out on the short end of any onscreen segment since then.  That just can't go on in perpetuity.  Right now it's pretty easy to get people booed against her so it's the perfect time to capitalize on that.  Babyfaces take beatings, it's par for the course.
The falls count anywhere match
Yeah the reasoning was kinda dumb (why would you agree to that, Braun?  Been hanging out with Sting and picking his brain?), but the match itself was fun and the finish was clever.  Braun going backstage and destroying stuff is his wheelhouse, not trying to go 20 minutes in a solo main event.  For whatever reason (might be injury) Vince decided to get Braun out of the match and Sami Zayn in, so here we are.
From Smackdown:
The Fatal Four Way Match
My choice for match of the week from WWE TV (at least out of what I watched; I did not see 205 Live yet).  Started a little slow but the last five minutes were gold.  Randy Orton's RKO on Mustafa Ali was pretty slick.  Nice to see Andradae get a win, too.  Really looking forward to seeing these guys on Sunday.
The Bloodline Reunited
Yes, I'm playing my Reigns fan card twice in one week again.  A lot of us have been waiting a long time to see him and the Usos team up again (three years since the last time) and even though it was in a handicap match it was still good.  We even got a little foreshadowing of a future confrontation (maybe?  hopefully?) between Reigns and Daniel Bryan.  And thanks to this match and the confrontation that came after we get a Smackdown Tag Team Title Match at the pay per view Sunday between the Usos and champs Daniel Bryan and Rowan to go along with Roman facing Elias.
Kairi Sane and Asuka vs Mandy Rose and Sonya Deville
Like on RAW, the Women's division on Smackdown got shortchanged badly last week so it's good that they got time to have a legit match this week.  Kairi and Asuka already have put together some nice double team moves and have gelled pretty quickly it seems.  Mandy and Sonya are headed towards an eventual breakup and the finish of the match was another step towards that (I'm guessing that we get another one on Sunday at Money in the Bank).
The KO show
In what may be the pleasant surprise of the year Kofi continues to shine on the mic as WWE Champion, speaking confidently while not losing the fun loving spirit that New Day has embodied from day one.  The segment, which ended with Kevin Owens and Sami Zayn beating down Kofi and Xavier Woods, was a good way to end the show and set up their match on Sunday.
But wait there's more!!!
I watched the full slate this week including NXT and 205 Live so you get a little bonus coverage here.
205 Live
Both matches were very good, the fatal four way between Humberto, Jack Gallagher, Mark Andrews, and James Drake and the main event between Cruiserweight Champ Tony Nese and Ligero (don't know why the title wasn't on the line, though).  205 Live has always had good wrestling on it and you guys should really watch it if you already don't.
NXT
This was storyline progression week and everything moved along nicely.  Kushida beat Kona Reeves and got challenged by Drew Gulak, which should result in a great match down the road.  Io Shirai got the drop on Shayna Baszler for once to get the ball moving towards their match at Takeover 25.  Just like how Becky needs to get knocked down a few times to get the heels over it's high time someone took the fight to Baszler before she and her goons laid them out again. They've been on an impressive tear but they've been running over everybody so somebody needed to get to one of them first. And lastly, the Street Profits and the Minnesota Viking War Raiding Experience had a fun match going until everybody and their brother decided to run in.
Finally, I would be remiss if I didn't say something about AEW's new TV deal.  While I'm not in their target audience I think it's good that they're here so that the wrestlers have more options of where to work.  I give the same the advice to anyone who's going to be a regular viewer that I give here: just watch the show and enjoy.  Lay off on the fantasy booking because they aren't going to do everything the way you want them to, either.  And if you have a Nielsen box then watch it live so your watching is not in vain.
That's all for this week on this matter.  Until next time.
The New Labor Market
Rob goes over some points about the new labor landscape in wrestling. How things could change and where things could be headed!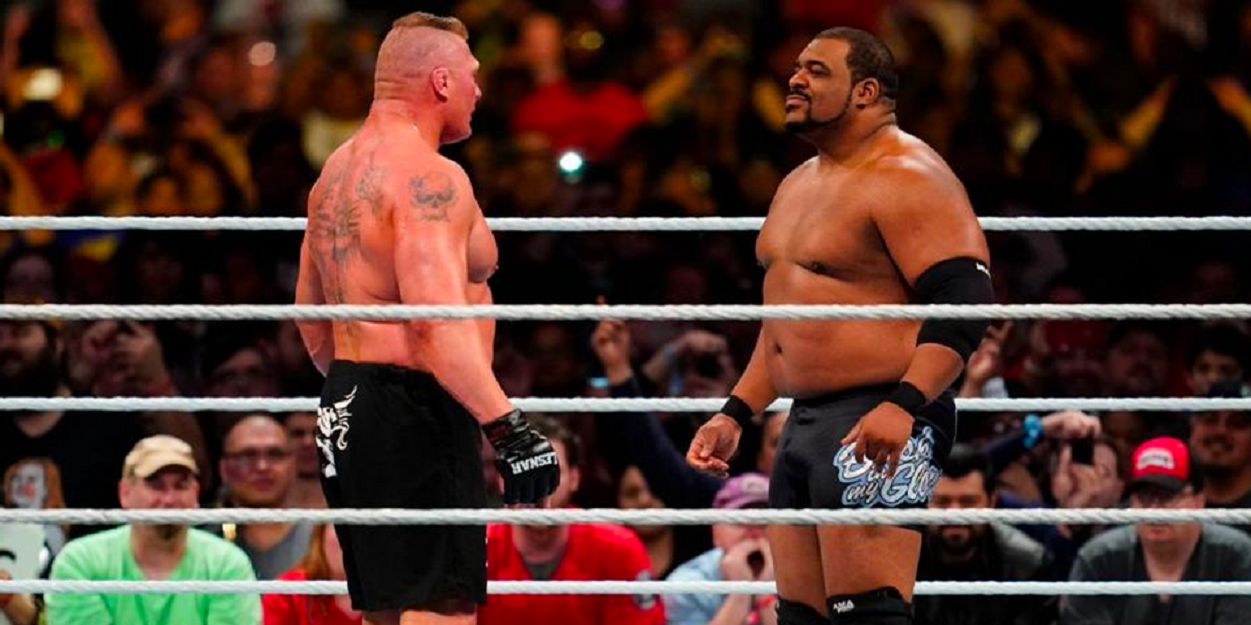 Waves of WWE releases, AEW contract expirations coming, ROH releasing everyone, three big developments that have shaken up the entire wrestling business in 2021 and 2022.  What's going to be left is a brave new world where comings and goings in every corner of the world are going to have an entirely different structure.  Which has us asking a big question:
How's it all gonna work?
THE MAJORS
With WWE, it looks like the strategy is:
Keep the veterans they want
Let go of the ones they don't
Sign cheap recruits/indie wrestlers
While there were some head scratchers (Braun Strowman, Aleister Black, Hit Row) for the most part the wrestlers that WWE released were people who had not been on TV in a while for various reasons and weren't really needed much.  That sounds cold but remember that just two years ago they had 0ver 300 wrestlers under contract which was a number they never needed.  Meanwhile Kevin Owens, AJ Styles, and Sami Zayn have all re-signed recently and they continue to bring people in for NXT tryouts, most notably former ROH women's champion Rok C.  There's enough evidence and practice here to see what they're doing here.  Things may change of course, but that's how it looks right now.
AEW on the other hand is another story.  It's been reported that over the next 30 to 60 days that a lot of the original signees are not going to be re-signed when their contracts expire, and more recent signee Lio Rush is also not coming back when his deal is up.  Tony Khan has mentioned a 'dream signing to come', and over the last year has brought in veterans like CM Punk, Bryan Danielson, Adam Cole, and Jay Lethal.  The big question is how are they going to handle the crop of WWE releases that are about to be available?  I'm talking about Keith Lee, Mia Yim, Tegan Nox, Ember Moon, Killer Kross, Scarlett Bordeaux, and in a few months Toni Storm.
All of those names would be good additions, and the ladies would do wonders for the much maligned women's division, but is there enough space to fit them all in?  They still only have three hours of TV time, and are already deploying Cole, Lethal and most of the women's division to work their YouTube shows and are having trouble finding consistent TV time for everyone on the roster as it is.  With virtually two women's matches on TV per week and faced with the choice of signing and putting all those ladies on TV or sticking with the ones they've been using there's a real question of quality vs loyalty, and the answer is going to leave somebody mad.
That is THE big question for AEW going forward.  Over the past year they've added several people who are flat out better than lots of their original roster members, and have bumped the latter down to the YouTube shows and their likely non renewals this year.  Bringing in more in 2022 is going to compound that situation and put a further squeeze on the limited time they have.  Which means that you should not be surprised if they don't sign as many people as there are available.  The TV time is not there even with a purge of current roster members when their contracts expire.  In a nutshell roster management may be the number one issue of 2022 for AEW.
THE REST
Ring of Honor has announced Supercard of Honor for WrestleMania weekend as it's official return date.  Now there's the question of how the roster will be filled when that happens.  I imagine that everyone who was there for Final Battle will not be back; some will have moved on already and others are going to want better terms than the restarted ROH will be offering. Which begs the question of how to replace those people and what kind of contracts will be offered.  If they're going to a more pay per performance structure as rumored then that will allow for more players but with less frequency.
Impact doesn't look to be changing anything.  They sign a few castoffs, some for longer deals than others, and keep it moving.  Not a whole lot to speculate there.
Then there's the indies.  The WWE releases from 2021 already flooded the market.  Now there's another wave coming from the people ROH released and whoever will not be re-signed from AEW.  Unlike the companies they don't have to worry about doling out TV time so having a bigger talent pool to work with is actually a good thing. The bad thing is that for the wrestlers there will be a lot more competition to get booked everywhere.
There is one conclusion to reach from all of this pending activity, and it is a major bummer.
This new situation is going to be decidedly pro management and anti-labor.  The WWE veterans who stay on for the duration of their careers will be fine, as will the AEW veterans who are signed full time.  But new WWE signees will mostly be of the young and cheap variety.  Meanwhile it's hard to imagine AEW spending on all those released WWE wrestlers like they did last year, especially with some ROH castoffs on the market for less.  And the indie market is going to be even more saturated than it is now.  This all eventually adds up to lower pay for anyone who can't land or keep a good deal from WWE or AEW.  And some people are going to be shut out of the business entirely from the domino effect.
WWE, by going on a multiyear signing binge from 2014 through 2019 and not releasing many people from 2016 until 2020, created a labor friendly environment, a demand bubble of sorts by taking so many high level talents off the board, throughout the business but that's over now.   For the foreseeable future that ship has sailed and their new stance is going to fundamentally alter the way the rest of the industry works now.  Don't be the least bit surprised AEW and ROH started planning whatever their new roster management strategy is going to be once those releases started coming last year, and if they both don't sign everyone we think they will.  The game has changed now.
News From Cook's Corner 1.24.22: Gunther Changer Wrestling
A few renames, faces moving to new places and a GCW event in New York! Cook brings the News!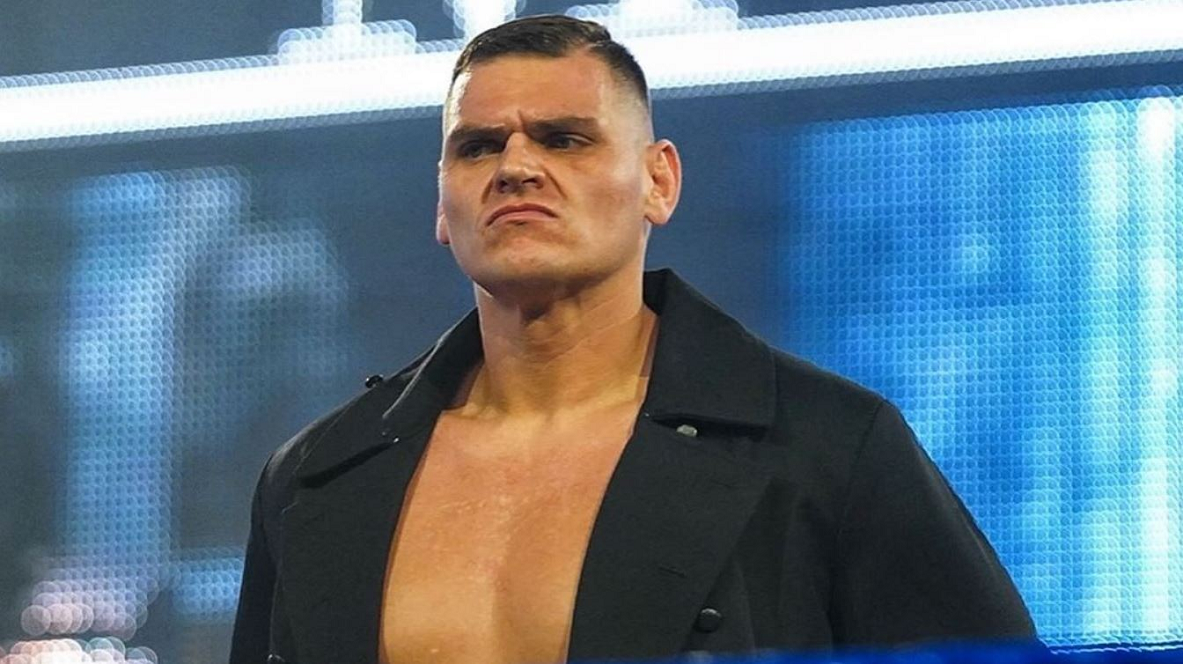 Hi, hello & welcome to News From Cook's Corner! I'm Steve Cook, and somehow this Cincinnati Bengals season is still ongoing. You'll have to bear with me, as I'm not used to needing to care about who wins these football games this late in the season. Makes paying attention to the pro wrestling a little more difficult than usual, know what I mean?
Fortunately, there are a couple of intriguing stories for me to dive into this week. We're not going to be like certain NFL quarterbacks and completely ignore the business at hand so we can shoot off at the mouth about whatever dumb thought enters our head. Nope, we can multi-task here at the Corner. All the rasslin news you need to read about right now.
A wrestler changes their name in WWE? Stop the presses!
— GUNTHER (@Gunther_AUT) January 20, 2022
We all knew it was coming eventually. I admit that I'm not as attached to the wrestler previously known as Big Van Walter, then Big Daddy Walter, then WALTER as many of you are. I wasn't the most regular viewer of wXw or PROGRESS or even NXT UK. Saw the guy here and there, thought he was good. Not surprised WWE signed him up.
Also not surprised that WWE would eventually change his name. Honestly, he was lucky to keep his old indy name as long as he did. I guess as long as WALTER was in the UK, with an occasional appearance stateside, it didn't particularly matter what his name was. Once he moved over here, things had to change. Nothing personal, it's just the way WWE operates. They like owning the names of their talent, just makes things more convenient. It also works out fine for wrestlers like WALTER that established something of a name prior to signing.
In and of itself, WALTER undergoing a name change doesn't mean much to me.
What bugs me about the whole thing? The ham-fisted way WWE went about it. Warning: I'm a longtime wrestling fan that's been accused of being stuck in the past on certain aspects of the genre. Many of the things that bug me about the way WWE presents things don't matter to their target audience, or the people online that tell me everything WWE does is awesome because they make tons of money. And maybe they're right and this won't matter in the long run.
No, I'm not even talking about the part where they tried to give him the same name as a Nazi U-boat commander. Yes, it's dumb that they either didn't use Google or didn't think that other people would use Google. Yes, there's a good chance that the wrestler in question came up with the name himself, and he certainly approved it, and we'll probably see an interview soon where he says that WWE is awesome and he came up with everything himself. Because that's the way things go there.
The part that bothers me is the sloppiness. The laziness of the process of giving this guy a new name. See, if I was entrusted with re-branding a wrestler, I'd try to do it before debuting them as a regular character on worldwide television. Regardless of how many people are watching NXT 2.0 these days, it's nice to keep things coherent. They had plenty of time to do this. After WALTER lost the NXT UK Championship to Ilya Dragunov, he was off of television for over four months. It would have made perfect sense for WALTER to eventually come back with a new outlook, a new attitude, even a new name for a new setting. Why not shake things up a little bit?
It would have been fine…except they brought him over for the big New Years' Evil show and had him work as WALTER. No changes, just the WALTER we'd seen here & there before. Then a promo video, which had some irony to it since it was making fun of sloppy male physiques when that was one of the knocks on WALTER for much of his career. Amazing how the second a former fatty gets fit, they turn their backs on the tribe. Just shameful.
Anywho, the most recent edition of NXT 2.0 built up this main event between WALTER & Roderick Strong. WALTER came down, announced as WALTER, had his match and won. Then, after the match, WALTER decides to take the mike and cut off the ring announcer and tell us that his name was Gunther. Then the rest of Imperium ran down, and then the rest of Diamond Mine ran down, and before we could really think anything about anything the show was over.
I can't help but think the whole thing could have been more effective if ol' Gunther made his big re-debut to NXT 2.0 as Gunther in the first place. I suppose that would have involved having somebody decide Gunther needed a name change sometime during the four months he wasn't on WWE programming, which is apparently too much to ask these days. And hey, maybe if more time had been taken to develop this, they could have found a name not easily associated with Nazis via Google? Just a thought.
See, we can get wrapped up in the optics of Nazi names, or we can just point out how poorly executed the whole thing was. Or we can stick our heads in the sand and praise Vince & Bruce to the high heavens. I'm a pro-choice kind of guy.
WWE Non-Release News
I told you guys there were going to be a lot of WWE releases this year. There's one thing that slipped my mind at that point in time…there will be people wanting their release that won't get it. It's tough to keep track of who wants a job & who doesn't, so it's tough to blame WWE for getting confused on these matters.
In fairness, it would be somewhat surprising to some that Mustafa Ali no longer wants a job. It was around this time last year that Ali's contract was reportedly set to expire according to the rasslin websites. Now that his contract is reportedly good for several more years according to reports coming out these days, I can only assume that he signed something after February 2021.
People have accused me of being skeptical towards WWE, especially when it comes to the likelihood of WWE pushing certain people after a certain period of time. Sometimes they prove me wrong, like when they pushed Jinder Mahal to the WWE Championship years after I dismissed him as just a job guy for them. I gave up on Mustafa Ali having any role of great significance with WWE not long after Ali & the Retribution guys were cast off into obscurity. Ali obviously felt differently, and to WWE's credit, they do a great job during these contract negotiations of convincing their Superstars that things will be better for them in the future.
Apparently Ali wants out now, largely due to creative differences. We know that Ali has been outspoken about being a positive role model for people like him. This doesn't rule out the idea of being a heel, just the idea of being the typical terrorist foreigner heel that wrestling likes to have people that look like Ali portray. Ali came up with an idea for himself, with some similarity to the Muhammad Hassan character/storyline from the mid-2000s.
a few weeks ago, i made a statement that some deemed controversial. my intentions were to bring a beautiful vision to life. unfortunately, for reasons beyond my control, i won't be able to make that vision a reality. but i can share with you what could have been. pic.twitter.com/V2bKzYJUrw

— Mustafa Ali / Adeel Alam (@AliWWE) November 13, 2021
Ali is a well-spoken man, and I have no doubt he would have done well with this character. I also have no doubt that WWE would have bungled the thing the first chance they got. Muhammad Hassan was an interesting, complicated character for a minute, then WWE had him and a bunch of goons act like they were assassinating the Undertaker like one of those videos you'd see from Al Qaeda. UPN rightly said that was over the top and the gimmick was dead. This would have gone the same way. Ali would have been compelling for a few weeks, then WWE would have done something silly and/or controversial and killed the thing off.
What we don't know here: Did WWE have an idea for Ali afterward? Is Ali wanting a release because of an idea WWE had for him that he didn't like, or because WWE ghosted him? I'd like to have more information before deciding whether to jump on the #FreeAli bandwagon or not.
AEW Leaving News
Ali might be stuck in WWE, but Lio Rush won't be stuck in AEW. Rush announced on social media that his AEW contract would expire on February 14 and he'll become a free agent.
I'm a free agent. pic.twitter.com/aZwy8F8O6O

— Lio Rush (@IamLioRush) January 22, 2022
Lio had quite the up & down stint with AEW. He debuted back at the Double or Nothing event, suffered an injury soon afterward and retired from wrestling for a few months. He came back as some crypto money guy, did a storyline with Dante Martin & Team Taz that was an odd piece of business, then got mad on New Year's Eve when Tony Khan went in on Big Swole's wrestling ability on Twitter. Shortly afterward Lio posted a statement where he'd talked to Tony & company about it and was looking forward to effecting positive change and then we never saw him again on AEW television.
Regardless of where you came down on that whole situation, you can't be too surprised that AEW didn't exactly fall over themselves to keep Lio Rush around afterwards. Even without the drama, there's way too many other people ahead of Rush on the list of people that can't get on AEW television regularly and should. They seem to be trying to decide whether they want Jay Lethal or Lee Moriarty in the slot Lio left open in the previously mentioned angle, and either would seem like a good choice. If they were to choose one.
Apparently Lio still has a deal with New Japan and wants to float around different promotions anyway, so he'll still be plenty busy. In fact, he was on a show this weekend that we're about to talk about…right now!
The Cook on GCW
I decided to take the plunge this weekend. My bosses at the number website have given me permission to review pretty much anything I want, a privilege which I plan on utilizing when events warrant. This weekend's GCW event at Hammerstein Ballroom seemed like the perfect time for me to find out what the buzz surrounding that promotion is all about. The card was full of names I recognized, the build seemed interesting, and it was a notable building with a big crowd. A big chance for GCW to step up to the next level and draw in new fans looking for something a little bit different from everything else. GCW has had shows in the past where they did just that. Unfortunately for the larger audience this show got, I can't say they did.
They really sold out the Hammy pic.twitter.com/TiX5SS4e8Q

— TIGER DRIVER (@TigerDriver9X) January 24, 2022
A lot of people have a lot of negative things to say about GCW. Some call it Garbage Championship Wrestling. It's the type of fed people equate with outlaw mud shows. They do some stuff that you won't see anywhere else. On Sunday night, the only thing they did that you won't see anywhere else was have their wrestlers & announcers use the word "fuck" more than once or twice.
I don't know if it was something to do with where the show was presented, a nod to being on traditional PPV or a concerted effort on the promotion's part to present something a little more "normal" than they're known for. But my main criticism of their event on Sunday night was that it wasn't enough like the GCW that I'd heard about. For a show that had the opportunity to present something different from the norm, it featured a lot of stuff that wouldn't have been out of place on your regularly televised wrestling events.
Maybe I'm reading too much into this. Perhaps moving closer to the norm is the way for GCW to get more fans than just their base of fans that love the blood & guts. I just think a fed needs to be unique in order to get attention and stand out from the pack. GCW had a chance to turn things on their head Sunday night in front of a larger audience than usual, and from where I sit, they didn't get it done.
Not saying it was a terrible show or anything like that. It just wasn't the show they needed to step up to the next level and really establish themselves as the #3 promotion in the United States. The good news is that there's still plenty of wrestling fans that GCW hasn't made a first impression on, and they can easily go back to the drawing board and come up with another mode of attack.
Hey, I'm rooting for them. I root for anybody trying to make a go of it in this crazy business. As I've said before, the whole wrestling business is an outlaw mud show. The wider variety of combatants we have in the mud, the blood & the beer, the better. Here's hoping GCW hits me a little better next time.
Thanks for reading! Join me later in the week when we break down the NFL conference championship games, featuring the CINCINNATI BENGALS and three other teams. Until then, keep your stick on the ice.