Jon Moxley vs. Kenny Omega at 'All Out' will Set the Tone for AEW's Future on TNT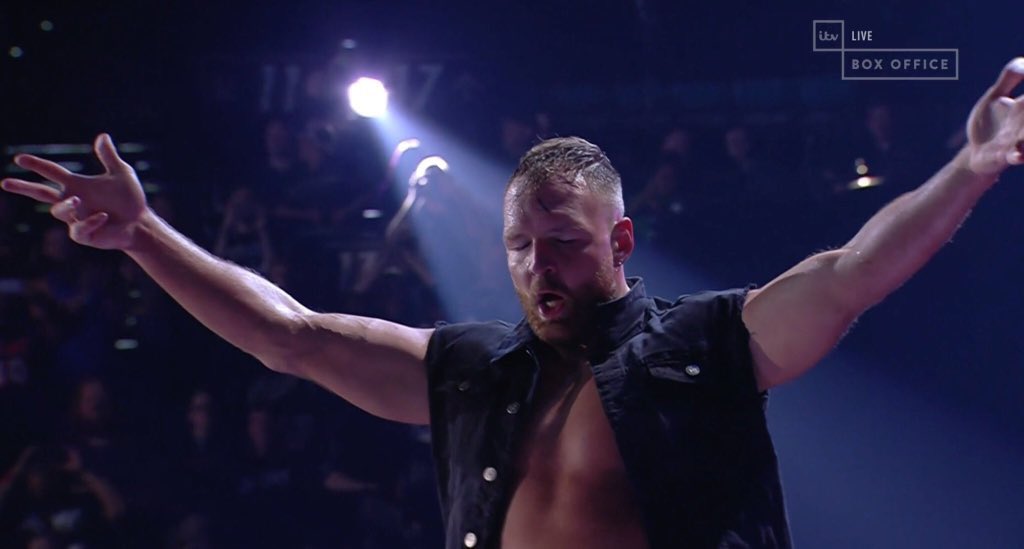 The news of Kenny Omega versus Jon Moxley at AEW's All Out on August 31 came as no surprise to pro wrestling fans. The match was setup perfectly on May 25, when Moxley made his shocking debut at the company's Double or Nothing event in Las Vegas.
The Death Rider brawled with Omega following the main event match with Chris Jericho. Moxley left Kenny for dead outside of the ring and in doing so, laid the foundation for the inevitable war that was to come. Now the two men will indeed battle one-on-one and their match will set the tone for AEW's immediate future. 
That future will begin this fall on the TNT Network. Cody Rhodes and The Young Bucks' company will go live every week on the same network that WCW once called home. It's a fact that's not lost on longtime fans. For them, the similarities between AEW and WCW are many and they're only increasing as the days go by.
Both companies shared the same goal of running in direct opposition to WWE and they're doing so in a very brazen fashion. WCW was not intimidated by WWE and truth be told, the Atlanta-based promotion often had more moxie than it should have. Eric Bischoff grew more and more confident with each small victory that WCW had, until the company was running full throttle over WWE.
Common sense says that the men in charge of WCW should have realized that Vince McMahon would only take so much until he fought back. Perhaps the knowledge was there and WCW just didn't know what to expect. That was certainly true for fans, who tuned in every week to see what each company would do to gain forward momentum in the ratings war.
Maybe WCW knew full well what McMahon was capable of, but were unprepared to stop it. WCW's focus had become so razor-sharp on the performance of Monday Nitro, that no one seemed to notice WWE's slow burn that eventually erupted in a fire that could not be extinguished.
But WCW's mistakes and ultimate failure are well documented. They serve as a warning to any pro wrestling company that seeks to make waves in the industry. This includes AEW, who has been fearless thus far in its early growth. The promotion is trying to make a statement by taking a different direction with its product. 
It's s smart move, because meeting Vince McMahon head-on is simply not a good idea. That's especially true now, because of Triple H's current place in the company. He could be the one major factor that keeps WWE rolling along over AEW, or anyone else that wants to create legitimate buzz in spite of the odds being against them.
But a great number of AEW's stars have publicly said that they do not view their new effort as competition for WWE. AEW wants to carve out its own niche and be as successful as possible based on the support of its ever growing fanbase. But that's not what Jon Moxley is saying.
Moxley is as ambitious as they come right now and with good reason. The former WWE Superstar was saddled with one silly bit of comedy after another. His entire existence became an uphill battle to try and avoid that comedy, but it was a futile attempt in many regards. Dean Ambrose was a goofy, unbelievable buffoon. 
But Jon Moxley is free and he's ready to deliver a punishing blow to the company that turned him into a clown. So his mindset heading into the match with Omega is perhaps different than Kenny's. Kenny Omega is a major star, a pillar of AEW's structure. The Best Bout Machine could have plied his craft in any company in the world. But he chose to remain with his friends.
More importantly, he chose to take a risk. AEW, though heavily financed, is still an unproven commodity as a full-time pro wrestling company. AEW's events are drawing good numbers and positive fan response, but that does not mean the company will succeed on TV. AEW must bring its current fan following along for the ride. But it must also establish new fans as well.
That is where Jon Moxley comes in. Mox believes that WWE fans will find him on TNT and he may very well be right. Whether or not that will make a longterm difference for AEW is unknown. But generating interest in the new company is vital to AEW's early success. If enough WWE fans are drawn to AEW because of Moxley, then it could be a great starting point for the future.
Then there's the match itself. Moxley is bringing all of his pent-up frustration, as well as his desire to prove something to WWE, with him against Omega. Kenny is the cornerstone of AEW, the man that will likely become the face of the company. He and Jon are surely anxious to show what they can do on the worldwide stage and fans are undoubtedly ready for it.
What sort of product will AEW offer when the company lands on TV? What level of intensity and drama will AEW give the audience that's been sorely missed by the WWE faithful? All of those questions and many more could be answered when Kenny Omega and Jon Moxley step into the ring on August 31. 
There's plenty of time for AEW to build itself up. But for the company that wants to change the world, each event is the most important of them all. Moxley and Omega must certainly feel that way as well and it will show at All Out.
NXT Minus 6: Too Early To Fantasy Book War Games?
Everyone loves fantasy booking. Right?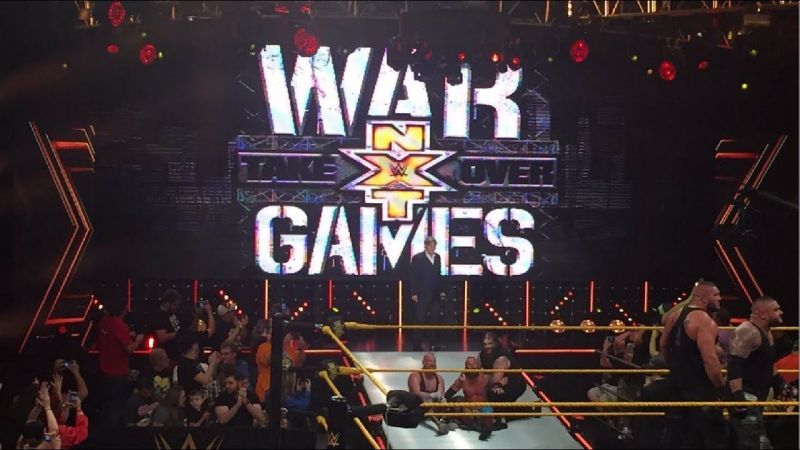 The answer is No. It's not too early.
6. NXT teases us with a Matt Riddle-Arturo Ruas match that went 3 minutes? I know it's not happening, but those guys deserve a Takeover spot. Kudos to NXT for playing up the mma aspect. Everything from Mauro's commentary to the ref stoppage made this feel like it should have been in an octagon. If you haven't already seen it, check out Ruas' match from the Evolve 10th Anniversary show. Dude is a killer.
5. We got the final opening round match of the Dusty Rhodes Everyman Classic. Bronson Reed is good. He delivered what might be the biggest frog splash I've ever seen. There is always a place for athletic big men, but he's not the story.
4. Dexter Lumas is creepy. The key to wrestling is to crank your personality up to 11. If this creepy thing is any part of Dexter Lumas, I don't want to be in a room with him. I don't trust him around my kids. I wonder how many crimes against humanity he's already committed. Creepy in a way that Bray Wyatt can only hope to be.
3. Tyler Breeze enters the running for Savage Burn of the Year. He looked at Jaxson Ryker and asked "Weren't you Buddy Murphy?" Brutal. That line alone is worth the return of Prince Pretty.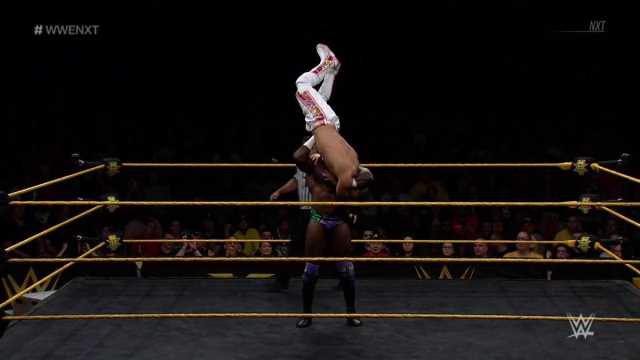 2. I finally got the moment I was waiting for: an interesting KUSHIDA match. I was ready to send him to 205 in exchange for Akira Tozawa. And if this is Apollo Crews, I will gladly take him back full time in NXT. Stellar matchup and worth watching. 4.4 stars. 
1. Oh no, this cannot be happening. They're turning Keith Lee into Kassius Ohno 2.0? He's talking about getting passed over for the new guys? And he's jobbing to Damian Priest next week? Been here a year and zero Takeover matches? The Ridiculous Keith Lee deserves better. THIS…CAN…NOT…BE…HAPPENING!!!
Bonus time: Old school versus new generation. Tyler Breeze heads up a cast of NXT OGs to take on Undisputed Era in (cue William Regal voice) War Games to determine NXT supremacy. Keep Apollo around. Throw in Cesaro and Harper, maybe even Samoa Joe, and you've got yourself one hell of a brawl. Either that or Undisputed Era versus the Club. I'm cool with both.      
Tiffany's Takes: WWE NXT (7-17-19)
Who will be the first to challenge Adam Cole for the NXT Championship?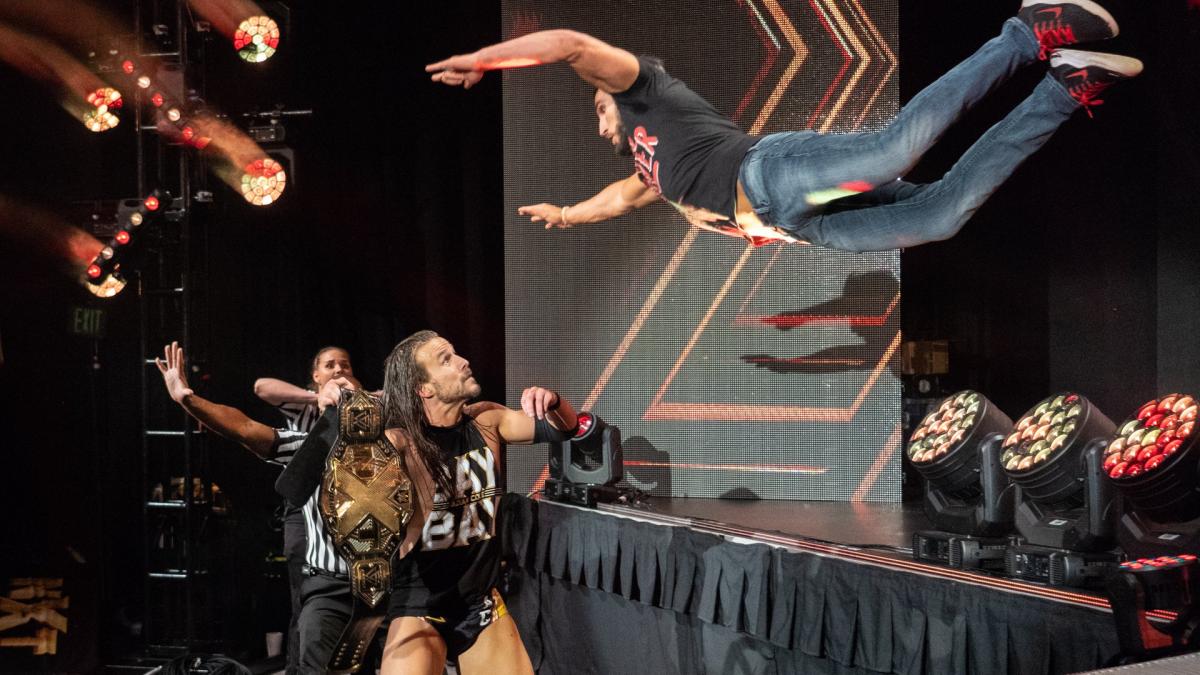 Who will be the first to challenge Adam Cole for the NXT Championship?
Have I ever told anyone that I can't stand Matt Riddle? I have? Okay. I don't even know what it is, but he sets my teeth on edge. I will give him props for having a good match with Arturo Ruas, but I'm not sure what they're doing with his character, except teasing a heel turn after that NASTY beatdown of Ruas. I am here for Killian Dain vs Riddle, that even sounds like fun!
Looks like we are going to Undisputed Era vs Street Profits at some point, but I'm waiting for UE to make a big deal about Street Profits being on the Main Roster for the last couple of weeks.
I love that Mia Yim is learning from everyone's mistakes in dealing with Shayna Baszler and is going after Baszler's friends, who are the real reason she's stayed on top for so long. This feud is going to get nasty in a hurry and I can't wait!
The next match of the NXT Breakout Tournament  had a lot to live up to after two AMAZING matches and one not so amazing. I'm not sure what in the world Australian Strong Styles is, I'm guessing it's like any 'Strong Style' in that it's pretty hard hitting. I also didn't know Australia had a Black Forest, it was never on 'Crocodile Hunter'. I did like this match, however. I can't say it was as amazing as some of the other matches, but it was really good. Bronson Reed won the match for Australia, so we'll see what happens in Round 2.
Someone should tell Tyler Breeze that having a beard doesn't make you a man. I've seen teenagers with better facial hair. I did love the little dig at Forgotten Sons, but I don't think Breeze really wants to pick a fight with Jaxson Ryker, that's not going to end well.
Well, it looks like we'll likely get a confrontation between Io Shirai and Candice LeRae next week, unfortunately for Kacy Catanzaro, she's going to be Shirai's punching bag before that.
I wasn't really into KUSHIDA vs Apollo Crews. I'm just not a huge fan of either guy. The match was really good, but I don' t think anyone really thought Crews was going to beat KUSHIDA, who is getting built into a title contender, but it was a longer match than Crews has been having for most of his WWE run, so there's that.
I'm still not into Keith Lee, I just don't get it, but I'm super stoked  about the prospect of Lee vs Damian Priest, that promises to be a wild match.
So, it's officially official, we WILL be getting Adam Cole vs Johnny Gargano III and it sounds like it's going to be the last one. I did like Gargano comparing his victory tour of trying to inspire young people in Cleveland with Cole's obnoxious antics at the Gargano restaurant. Also, love the 'Johnny Badass' thing, very cool. NXT TakeOver: Toronto II is going to be a wild ride in that Three Stages of Hell match! Thank you, William Regal for booking that!
That's it for Tiffany's Belated NXT Takes! Tune in Monday for Monday Night RAW!