Steve Cook's Top 5: Wrestling Dads
Who is wrestling's greatest dad?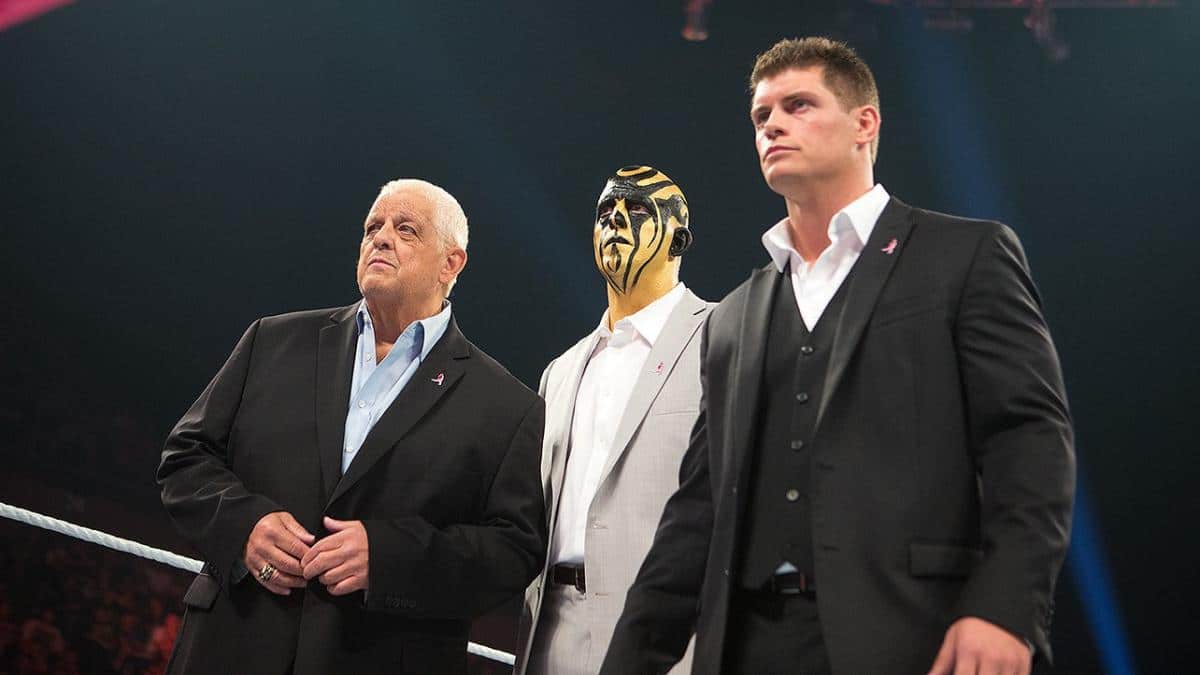 In the spirit of Father's Day, Steve Cook takes a look at Wrestling's Top 5 Dads! Which dad tops the list?
Last year, right around Mother's Day, we took a look at the best mothers in the history of pro wrestling.  I thought for sure we did the same thing for the best wrestling dads, but apparently it didn't happen. Certainly a mistake on my part, as pro wrestling is full of fathers whose sons & daughters ended up following them into the ring. Father's Day is the one day of the year we make sure to give our dads the respect they deserve. These men certainly deserve our respect for how they helped their children create memories for us.
5. Chavo Guerrero Sr.
I didn't get to see Chavo's father, Gory, who formed a tag team with El Santo that never lost a match. He also had four wrestling sons: Chavo, Hector, Mondo & Eddy. After a legendary career of his own, Chavo resurfaced in the 2000s alongside his son Chavo Jr. in WWE. When given the choice between siding with his son or his younger brother, Chavo chose his son.
Chavo Classic stuck around long enough to have a Cruiserweight Championship reign, and would later appear in Lucha Underground for Jr's Loser Leaves Lucha match with Rey Mysterio. Chavo's attempt to help his son lie, cheat & steal his way to victory would be his last televised appearance prior to his death in 2017. Right until the end, Chavo was willing to do anything to help his son. Can't celebrate Father's Day without looking at Chavo Classic.
4. Ric Flair
The Nature Boy certainly had his ups & downs with all of his kids over the years. When David started his wrestling career, Ric used his position as President of WCW to give him favorable treatment. David eventually turned against his father because it was WCW and it was the late 1990s. Everybody turned against everybody at one point or another. Reid also appeared around this time and was expected to be a natural in the ring, but life had other plans there.
Where Ric's sons unfortunately came up short, his daughter was able to excel. Charlotte inherited all of her father's best traits, and as far as we can tell so far, none of his worst. Ric did his best to help Charlotte as well, up until the point where she decided that she didn't need his help. Ric was heartbroken, but part of him had to understand where his daughter was coming from.
3. Stu Hart
No father in recorded history produced more professional wrestlers than Stu Hart. We all know about Bret & Owen, but Bruce, Smith, Keith, Wayne, Dean & Ross all had matches at one point or another. Not to mention all the kids they had, and Stu's daughters marrying wrestlers and producing more wrestlers.
Stu was something of an icon in his homestead of Alberta, where he promoted Stampede Wrestling & performed in rings for years & years. He's most known to American wrestling fans for his occasional appearances in the crowd at WWF events & in his sons' storylines. Everybody in the business the same time as Stu has an impression of him that they do on a fairly regular basis. True story.
2. "Bullet" Bob Armstrong
Every single one of Bullet Bob's sons followed in his footsteps and became professional wrestlers. In something of a rarity among wrestling siblings, they were all talented. Brian became the biggest star as the Road Dogg and was by far the best talker, but Brad, Scott & Steve were all great hands that always got the job done in the ring.
Smoky Mountain Wrestling was largely built on the back of Bob Armstrong. The Bullet had multiple stints as Commissioner during the company's existence & spent most of the era leading his sons & other fine young men into battle against Jim Cornette & his cast of miscreants. The Armstrong/Cornette feud was one of the finest pieces of work in the 1990s, which is saying something because the decade had plenty of classic feuds. Both men were just tremendous on the microphone.
Honorable Mention: Angelo Poffo
It's Father's Day, and the father of Randy & Lanny, Angelo was instrumental in the early portion of both their careers. Angelo's ICW promotion was where both men got on the map & showed the potential for great things in the future.
Angelo never achieved the fame of his sons, but they wouldn't have gotten as big as they did without him. That's why Angelo gets the nod here over Fritz Von Erich & other men that pushed their kids into the business. Angelo pushed them, but he made sure they had good heads on their shoulders. Randy & Lanny weren't going to self-destruct because Angelo wouldn't have allowed it.
1. Dusty Rhodes
There has not been a better father/son moment in the history of wrestling than when Dusty addressed his son in Macon, Georgia. It was 1994, and Dustin had ongoing issues with Col. Robert Parker's Stud Stable, including some longtime enemies of Dusty's in Terry Funk & Arn Anderson. Dusty resolved to help him out and make up for the fact he had previously neglected his son while being a world champion & front office worker. If you don't feel a little lump in your throat or think somebody might be cutting onions or something while watching the American Dream pontificate in the below video, you have no soul.
Some say this was Dusty's finest promo, even surpassing his famous "Hard Times" monologue. Cody, a man heavily influenced by his father & brother, cut a promo after his match with Dustin at AEW Double or Nothing that brought back memories & emotions from 1994.
Dusty would be proud 🙏@AEWrestling pic.twitter.com/GZNwHORQzG

— Bleacher Report Live (@brlive) May 26, 2019
Dusty was a master of telling a great story. The bull of the woods passed that trait on down the line.
King's WrestleMania Rewind: Stone Cold VS. Scott Hall (WrestleMania X8)
Chris King is back with another WrestleMania Rewind, looking at the NWO's Scott Hall battling Stone Cold Steve Austin at WWE WrestleMania X8 from Toronto!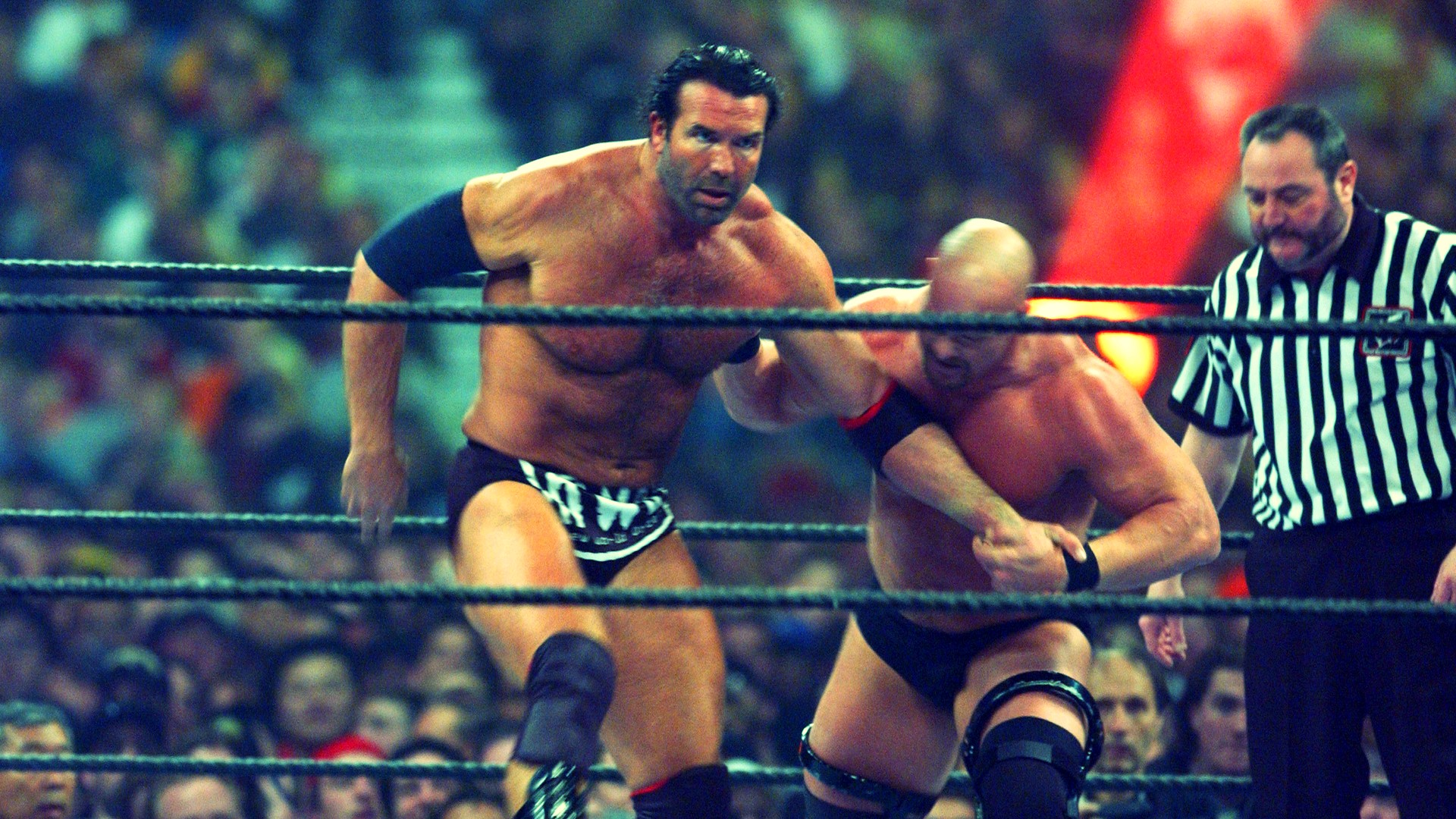 Chris King is back with another WrestleMania Rewind, looking at the NWO's Scott Hall battling Stone Cold Steve Austin at WWE WrestleMania X8 from Toronto!
Chris King is back this week with another edition of WrestleMania Rewind, where he is rewatching all the past Mania matches and feuds. This week you're in for a treat as we look back at 'Stone Cold' Steve Austin vs. Scott Hall at WrestleMania X8.
In late 2001, Vince McMahon bought out his competition WCW and acquired the rights to a plethora of talent including Booker T, Eddie Guerrero, Chris Benoit, and the iconic trio known as NWO. Hulk Hogan; Kevin Nash, and Scott Hall were hell raisers, and what better way to make a name for yourself than take out the two top superstars in the WWE The Rock, and Stone Cold?
The NWO cost Austin his chance at becoming the Undisputed Champion at No Way Out during his match with Chris Jericho. Adding insult to injury, the NWO spray-painted 'The Texas Rattlesnake' with their brand logo just like they did in WCW. As you can imagine, Austin was pissed and out for revenge against the group and primarily Scott Hall.
Hall would challenge Stone Cold to a match at WrestleMania 18. Both superstars beat the living hell out of each other leading up to this highly-anticipated match for who runs the WWE.
The glass broke and Stone Cold made his iconic entrance, and black and white NWO covered Halls' entrance alongside Kevin Nash. With the odds stacked against 'The Toughest S.O.B' could Austin or NWO prove their dominance? Sadly the NWO  broke up that very night when Hulk Hogan came to the aid of his adversary The Rock after their 'iconic' dream match. Stone Cold would ensure the victory with the Stunner. Hall would perform an Oscar-worthy sell over the finisher.
What a time to be a wrestling fan in the 2000s when nothing was impossible for WWE. Who would've thought WCW would go out of business and Hogan would make his long-awaited return to WWE?
King's WrestleMania Rewind: Seth Rollins vs. Kevin Owens (WWE WrestleMania 36)
Chris King takes a look at the most underrated WWE WrestleMania matches, and starts off with Seth Rollins battling Kevin Owens at WrestleMania 36!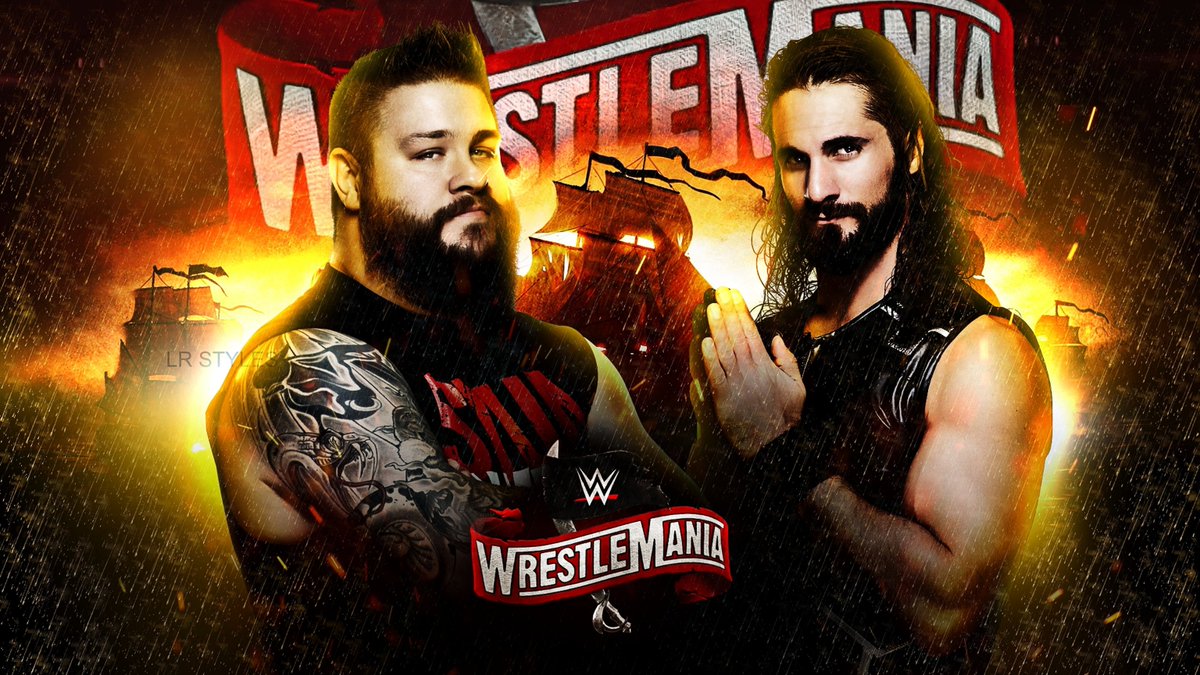 Chris King takes a look at the most underrated WWE WrestleMania matches, and starts off with Seth Rollins battling Kevin Owens in the WWE Performance Center at WrestleMania 36!
Chris King is starting a new series heading into WrestleMania season dubbed WrestleMania Rewind. Each week he'll be going back and sharing his insight over underrated matches at the Show of Shows. First up, is Kevin Owens vs. "The Monday Night Messiah" Seth Rollins at WrestleMania 36.
At the 2019 edition of Survivor Series, Rollins sacrificed himself during the men's traditional match allowing SmackDown to ultimately gain the victory. The following night the self-proclaimed Messiah, berated the whole roster but KO was not having any part of it. Owens quickly became a huge barrier in Rollins' cause for the greater good. The Authors of Pain attacked Owens with Rollins' character in question.
Owens finally had enough of his rival's mind games and torment and challenged Rollins to a match on the Grandest Stage Of Them All. Rollins mockingly accepted his challenge and the match was made official for night one of WrestleMania. Owens came out of the gate beating the holy hell out of the Monday Night Messiah trying to achieve his long-awaited moment at Mania but, Rollins tried to steal a disqualification victory by using the ring bell.
Owens hellbent on revenge provoked Rollins into turning their encounter into a no-disqualification contest where the fight could be taken all over the empty arena. The highlight of the match, was when KO used the WrestleMania sign to deliver a thunderous senton bomb through the announce table. Owens would secure the victory with a Stunner in an incredible match. Despite having no crowd during the pandemic era, both KO and Rollins put on an intense performance under the brightest lights.
In my personal opinion, this was a great feud that helped both superstars in their transformation as compelling characters for years to come.