Steve Cook's Top 5: Wrestling Dads
Who is wrestling's greatest dad?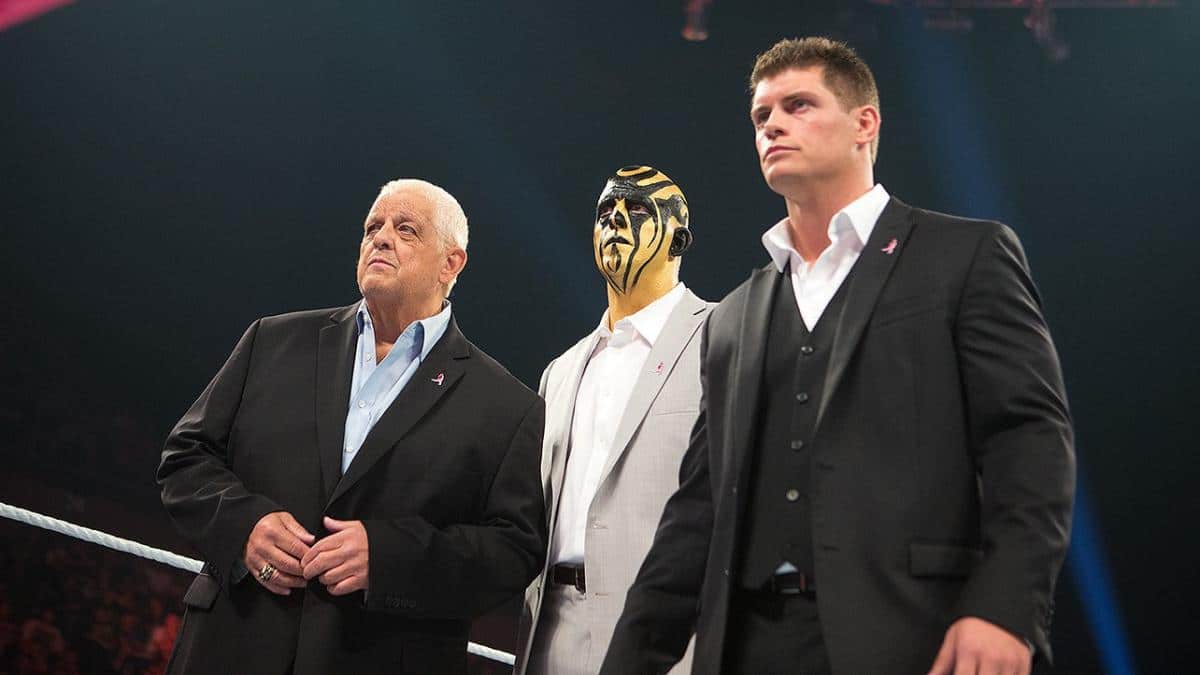 In the spirit of Father's Day, Steve Cook takes a look at Wrestling's Top 5 Dads! Which dad tops the list?
Last year, right around Mother's Day, we took a look at the best mothers in the history of pro wrestling.  I thought for sure we did the same thing for the best wrestling dads, but apparently it didn't happen. Certainly a mistake on my part, as pro wrestling is full of fathers whose sons & daughters ended up following them into the ring. Father's Day is the one day of the year we make sure to give our dads the respect they deserve. These men certainly deserve our respect for how they helped their children create memories for us.
5. Chavo Guerrero Sr.
I didn't get to see Chavo's father, Gory, who formed a tag team with El Santo that never lost a match. He also had four wrestling sons: Chavo, Hector, Mondo & Eddy. After a legendary career of his own, Chavo resurfaced in the 2000s alongside his son Chavo Jr. in WWE. When given the choice between siding with his son or his younger brother, Chavo chose his son.
Chavo Classic stuck around long enough to have a Cruiserweight Championship reign, and would later appear in Lucha Underground for Jr's Loser Leaves Lucha match with Rey Mysterio. Chavo's attempt to help his son lie, cheat & steal his way to victory would be his last televised appearance prior to his death in 2017. Right until the end, Chavo was willing to do anything to help his son. Can't celebrate Father's Day without looking at Chavo Classic.
4. Ric Flair
The Nature Boy certainly had his ups & downs with all of his kids over the years. When David started his wrestling career, Ric used his position as President of WCW to give him favorable treatment. David eventually turned against his father because it was WCW and it was the late 1990s. Everybody turned against everybody at one point or another. Reid also appeared around this time and was expected to be a natural in the ring, but life had other plans there.
Where Ric's sons unfortunately came up short, his daughter was able to excel. Charlotte inherited all of her father's best traits, and as far as we can tell so far, none of his worst. Ric did his best to help Charlotte as well, up until the point where she decided that she didn't need his help. Ric was heartbroken, but part of him had to understand where his daughter was coming from.
3. Stu Hart
No father in recorded history produced more professional wrestlers than Stu Hart. We all know about Bret & Owen, but Bruce, Smith, Keith, Wayne, Dean & Ross all had matches at one point or another. Not to mention all the kids they had, and Stu's daughters marrying wrestlers and producing more wrestlers.
Stu was something of an icon in his homestead of Alberta, where he promoted Stampede Wrestling & performed in rings for years & years. He's most known to American wrestling fans for his occasional appearances in the crowd at WWF events & in his sons' storylines. Everybody in the business the same time as Stu has an impression of him that they do on a fairly regular basis. True story.
2. "Bullet" Bob Armstrong
Every single one of Bullet Bob's sons followed in his footsteps and became professional wrestlers. In something of a rarity among wrestling siblings, they were all talented. Brian became the biggest star as the Road Dogg and was by far the best talker, but Brad, Scott & Steve were all great hands that always got the job done in the ring.
Smoky Mountain Wrestling was largely built on the back of Bob Armstrong. The Bullet had multiple stints as Commissioner during the company's existence & spent most of the era leading his sons & other fine young men into battle against Jim Cornette & his cast of miscreants. The Armstrong/Cornette feud was one of the finest pieces of work in the 1990s, which is saying something because the decade had plenty of classic feuds. Both men were just tremendous on the microphone.
Honorable Mention: Angelo Poffo
It's Father's Day, and the father of Randy & Lanny, Angelo was instrumental in the early portion of both their careers. Angelo's ICW promotion was where both men got on the map & showed the potential for great things in the future.
Angelo never achieved the fame of his sons, but they wouldn't have gotten as big as they did without him. That's why Angelo gets the nod here over Fritz Von Erich & other men that pushed their kids into the business. Angelo pushed them, but he made sure they had good heads on their shoulders. Randy & Lanny weren't going to self-destruct because Angelo wouldn't have allowed it.
1. Dusty Rhodes
There has not been a better father/son moment in the history of wrestling than when Dusty addressed his son in Macon, Georgia. It was 1994, and Dustin had ongoing issues with Col. Robert Parker's Stud Stable, including some longtime enemies of Dusty's in Terry Funk & Arn Anderson. Dusty resolved to help him out and make up for the fact he had previously neglected his son while being a world champion & front office worker. If you don't feel a little lump in your throat or think somebody might be cutting onions or something while watching the American Dream pontificate in the below video, you have no soul.
Some say this was Dusty's finest promo, even surpassing his famous "Hard Times" monologue. Cody, a man heavily influenced by his father & brother, cut a promo after his match with Dustin at AEW Double or Nothing that brought back memories & emotions from 1994.
Dusty would be proud 🙏@AEWrestling pic.twitter.com/GZNwHORQzG

— Bleacher Report Live (@brlive) May 26, 2019
Dusty was a master of telling a great story. The bull of the woods passed that trait on down the line.
Chris's WWE SmackDown Live Grades & Analysis 7/16/19
Following Extreme Rules, The New Day hold all the gold on the Blue brand but for how long? Who will face Kofi Kingston at SummerSlam for the WWE Championship, The Viper perhaps? Could we witness the reigniting of a ten-year rivalry?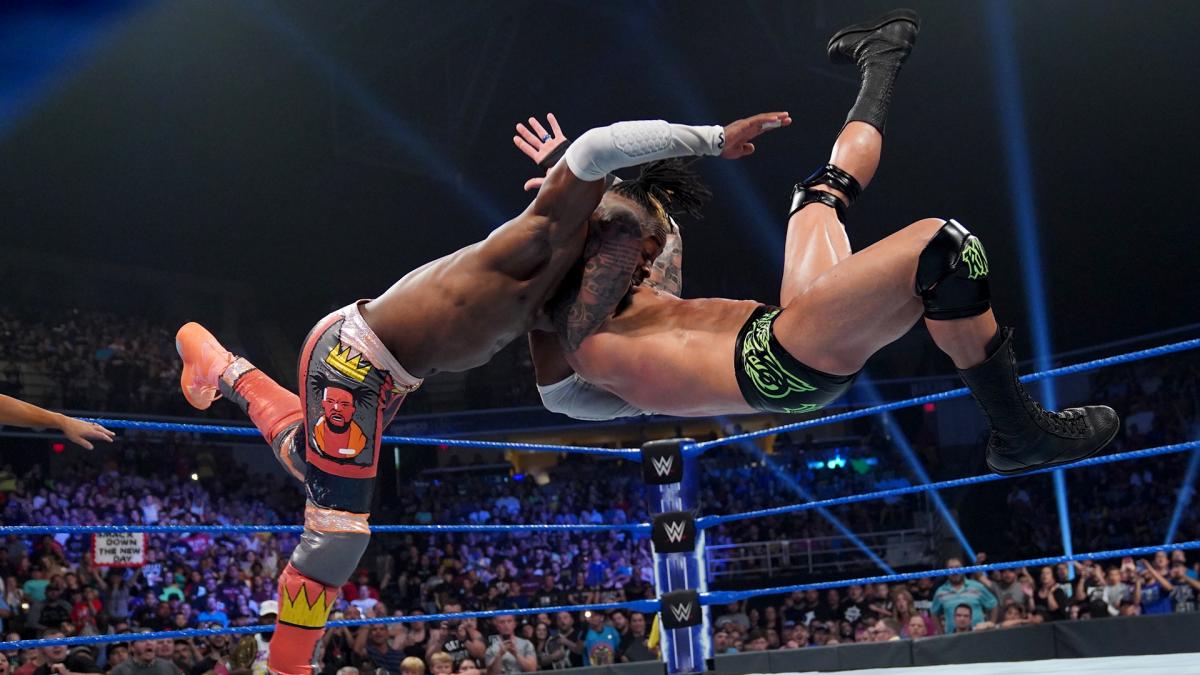 Following Extreme Rules, The New Day hold all the gold on the Blue brand but for how long? Who will face Kofi Kingston at SummerSlam for the WWE Championship, The Viper perhaps? Could we witness the reigniting of a ten-year rivalry?
Chris's Grades For WWE SmackDown Live: 
Aleister Black vs. Cesaro Winner: Aleister Black–B+
Liv Morgan vs. Charlotte Flair
Winner: Flair–B
Ember Moon & Bayley vs. Mandy Rose & Sonya DeVille Winners: Moon & Bayley–B+, The B+ was for the announcement of Bayley vs. Ember Moon at SummerSlam
The New Day vs. Randy Orton, Samoa Joe & Elias Winners: Orton, Joe & Elias–B+
WWE Women's Tag Team Championship Match The IIconics © vs. The Kabuki Warriors Winners: Kabuki Warriors by countout–C
Apollo Crews vs. Andrade w/ Zelina Vega
Winner: Crews by surprise roll-up–B
Kevin Owens vs. Dolph Ziggler
Winner: No Contest 
Analysis: 
The shows opened up with a recap of KO's Pipebomb promo and Stunner, on the self-proclaimed Best in the World last week. We see footage from earlier today with Shane is seen instructing security guards to detain Kevin Owens if things get out of hand.
The egocentric boss tells Owens that tonight there will be an open forum for many mistreated superstars to air their grievances and Shane "is going to listen"… excuse me while I hurl. Owens says he doesn't work for him, his contract is with WWE. Shane gives him a lesson that the McMahon Family controls the company, so "Yes, you do work for me". Owens is given the night off. Two things I see all said superstars with issues are going to get Claymore Kicked straight into next week, and Owens will strike again!
We go to ringside as the entire SmackDown Live roster is on the ramp I guess we're getting the first-ever 'Town Hall' but first a recap of The Undertaker and Roman Reigns' destruction from Extreme Rules! Of course, as long as they are respectful. The Big Dog speaks up first and says "Shane I don't think you get it, nobody respects you…Oh and you can kiss my ass!" Shane's rebuttal is Roman getting fined. I'll be frank I just deleted two paragraphs worth of superstars who aired their grievances, and Shane cut them all off…Liv Morgan and Charlotte Flair bickered and maybe we'll see a match soon.
Buddy Murphy is still a heel and sided with Shane, Apollo Crews got challenged to a match with Andrade, The New Day shut down Elias, and Kofi Kingston got his mic cut off while inquiring why Shane is not giving opportunities to deserving superstars.
Shane closes the thing… Cesaro wants another piece of Aleister Black tonight and gets it! Hell yeah! Owens is standing behind Shane, who botches and falls down… Stunner, this was a complete bore-fest. WWE needs to drastically change things with the upcoming move to Fox if they do long and boring segments to start the show there won't be a SmackDown Live… commercial.
We return and Thank God we get some action as Aleister Black is making his entrance for his Extreme Rules rematch against Cesaro. I don't expect a decisive winner tonight, I think these two will have another exhilarating match though!
We find out several things are happening tonight. First The New Daniel Bryan will give a Career-Altering Announcement, The IIconics will defend the WWE Women's Tag Team Championships against The Kabuki Warriors (Asuka and Kairi Sane). The bell rings and Black and Cesaro trade bombs…Black off the ropes and lands a kick. Cesaro slides outside and Black is gonna fly…Nope, sit-down cross-legged pose…commercial.
We return with Cesaro with a headlock on Black. The action is fast-paced with devastating strikes by both competitors. Black lands his signature springboard moonsault off the ropes for a close two-count. Black knocks Cesaro's mouthpiece out of his mouth with a MASSIVE BLACK MASS 1-2-3! 
Backstage we see Shane's newest suck up Dolph Ziggler and he wants Owens tonight, he claims if it's the main event he can get Owens back here.
We see a recap of a hallucinated Daniel Bryan in his Extreme Rules Post-Match Interview with Sarah Schrieber. Talking about saving the planet, he needs to go somewhere he's never gone before. He knows exactly what he needs to do, yeah go see a shrink lol. Do you remember when I told you we would see Flair vs. Morgan soon? Well, it's coming up next.
This will be Morgan's first match on SmackDown Live since the Superstar Shakeup, and her first as a babyface. She played one before she debuted on the main roster as a member of The Riot Squad. The bell rings and Flair just shoves her down…Wild punches from Morgan.followed by a stunning hurricanrana and a side dropkick! Wow, I'm shocked! Flair just stares as Morgan just smiles and waves at her in his laying down pose. Flair gets the upper hand hits a Powerbomb and locks in the Figure-eight and Morgan taps. Morgan lumps to the announce table and grabs Corey Graves's headset and says "Charlotte was right, and when I come back I'm going to be real"!
I wish this was longer so Morgan can show off more of her in-ring skills, but for what it's worth she did alright in her first match back. The Queen has been MIA for some time, and she needed to get a dominant victory here.
Outside the arena we see Ziggler trying to get Owens's phone number from senior NXT official Drake Wuertz. If you're not familiar with him, he's been the official for a plethora of TakeOver matches, here recently he's been receiving much more exposure on the main roster.
Ember Moon is walking for her tag match against Mandy Rose and Sonya DeVille, I wonder her partner will be? Rose and DeVille are out first, The Shenom is here and…The SmackDown Women's Champion Bayley. Before the bell rings Rose and DeVille attack both opponents.
The match is now underway, Rose hits a high knee and DeVille hits a shining knee… two-count. Moon gets the tag and is firing on all cylinders, bringing the fight to Rose. DeVille comes in and eats a Bayley-2-Belly and Moon hit The Eclipse for the 1-2-3! Post-Match Interview with Kayla Braxton as Bayley is asked who will be her next challenger now that she's done with Alexa Bliss? She thinks for a minute and turns to Moon and she ecstatically accepts by saying HELL YEAH!
The match was fine. I'm seeing a pattern here, because of the extremely long opening segment to start the show, most of the performers are paying the price with shortened matches. This is ridiculous!
Backstage Interview with The New Intercontinental Champion Shinsuke Nakamura who says "I am a storm, and now he's free to rain down his chaos on the entire roster". He's then congratulated by one of SmackDown Live's greatest assets The Heart and Soul of 205 Live Ali. Holy Shit, What A Match That Will Be!
Daniel Bryan and Rowan are coming up next, where do you think he's going? I think maybe NXT. He technically was in NXT before it boomed as a rookie, but many are speculating its to 205 Live either way is Awesome!
We return live as Tom Phillips announces that Owens has been contacted and he's on his way back to the arena. Something smells fishy to me, either he's getting arrested or he's getting a brutal attack from The Corporation 2.0.
It's A New Day, Yes It Is… They've put the SmackDown WWE Championship and Tag Team Championships on Lockdown (Sorry Uce)! After some dancing and celebrating Kofi grabs the mic and tests it. Nope, we're good compared to earlier, Woods gives props to Kofi for beating The Samoan Submission Machine Samoa Joe. Kofi congratulates E and Woods on their victory to become Six-time Champs! E offers Bryan and Rowan their Tag Team Championship rematch.
A distraught looking Bryan and Rowan walk off the stage, but it quickly turns to furious after "New Day" chants break out. Bryan throws the mic down and leaves.
The Samoan Submission Machine wants another title shot but of all people, Elias tells him he's had his chance. The Viper is ready to take back the WWE Championship. Elias says we should all three make a statement to The New Day tonight, New Day pays homage to former Smackdown General Manager Teddy Long back in the day! Orton says Six-man Tag Team Match…Nah he's good. Kofi provokes him to come back by saying maybe he's gone limp! Orton storms down the ramp along with Joe and Elias… commercial.
We're back as the bell rings and Kofi and Elias start it off, tie-up and headlock and a shoulder tackle by Elias. Kofi hits a flying-spinning elbow for the first pinfall of the match. Joe gets the tag and throws hard rights to the WWE champ in the corner, Kofi launches himself into a Lou Thesz Press maneuver. Woods in and Joe eats a highlight reel of splashes and attacks from Woods and Kofi. Tag to E and hits the splash two-count.
Back from a commercial, Woods lands a jaw-dropping missile dropkick all the way ¾ across the ring. Here comes Kofi, flying clothesline…Five Moves of Boom! Cross-body chops, followed by another flying clothesline and the Boom Drop to The Viper.
Kofi Sets up Trouble in Paradise… nope…RKO…nope Kofi hits a beautiful cross-body onto Orton, pin broken up by Elias. Woods and E back in and hit some good offense…Joe drills E with a ferocious lariat, Woods sends him to the outside…Huge Splash, Joe locks in the Coquina Clutch and Woods is out. E makes the save but Elias hits the Knee. Elias back in the ring, Kofi hits Trouble in Paradise… RKO 1-2-3! Yes, sir, my prediction of Kofi vs Orton at SummerSlam is all but confirmed now!
Paige and The Kabuki Warriors are making their way to the arena. Backstage Carmella is searching for R-Truth. HE'S FREAKING GOLD! Truth is hiding in a Washing machine! He's stuck and Mella helps him out. She says she's got a better hiding spot but he'll need a wear a costume z Truth says "good because being the 48/7 European 7/11 24/7 I-75 277 Champion Ain't No Joke!" Truth falls down while exiting the machine…and off they go.
We return live as The IIconics are making their entrance to the ring, their opponents are already in the ring. Greg Hamilton gives the championship introductions, and the match is underway. Sane and Royce start…Slap to Sane. Not wise…Whip tag to Asuka… Headscissors into a Code Breaker and a stunning Blockbuster…Asuka in and nails a shining wizard for almost the victory! They are on fire tonight!
Asuka wants the hip attack…nope tag to Kay and a big boot. Kay starts trash-talking…Huge Roundhouse Kick that sends her outside. Royce check on Kay outside as the official starts the ten-count, Royce grabs Kay off the ropes to ensure the countout victory… Genius! The challengers are not done as the women's champions try to flee with the gold. Royce gets driven into the steps, and Sane and Asuka drives Kay into the barricade. Back in the ring and another vicious kick by The Empress of Tomorrow, followed by The Insane Elbow Drop!
While I know that the charades must end at some point, The IIconics are brilliant cowardly heel champions. I predict a few more weeks of cat and mouse games and then we'll get the title change at SummerSlam. Andrade and Crews are up next.. commercial.
Andrade blasts Crews before the bell rings, now the match is underway. Hard knee in the corner to Crews, stiff strikes from Andrade. Crews answers back with rights of his own Enzugiri…nope stomps to Crews on the mat. Crews gets back up and tries to dodge Andrade but, he gets blasted with a nasty back elbow…Running knees in the corner. Andrade goes for the pin, Crews reverses into his own and gets the 1-2-3! Andrade and Vega are shocked.
Recap of The Fiend's Spectacular debut and attack on Finn Balor!
Owens and Ziggler are up next… commercial.
We return as Ziggler is out first, followed by Owens, I sense a trap…Let's find out!
The bell rings as Owens out of the gate Stunner… nope. Ziggler escapes outside but Owens flies into him! Owens up top, Senton…nope… Fameasser… two-count. Ziggler slows the pace down with a crossface submission and rakes Owens's eyes in the process. Ziggler gets in some good offense now…Ziggler hits a splash in the corner, followed by his signature satellite DDT for a two-count. Owens blasts him with a Superkick, Senton connects two-count. Here comes Shane with a flood of superstars behind him, they surround the ring… Zig-Zag… two-count!
Owens gets drilled shoulder-first into the ring post. Owens slaps him, Ziggler unloads on him in the corner. Owens gets sent to the ring post again, Ziggler with the Superkick…nope… Stunner… pin…nope Shane pulls Owens outside, and eats the second Stunner kt of the night and Owens sprints outta there! Kayla Braxton tries to get a word from Shane he says "He's gonna pay, Kevin Owens you are gonna pay my friend!" 
That's the show folks
Chris's Grade Of The Show–B- 
The WWE TV YouTube Experiment (Week 5: RAW/ July 15, 2019)
Monday Night RAW happened. Or did it? Let's talk about what we saw on YouTube and discuss whether anything actually occurred at all.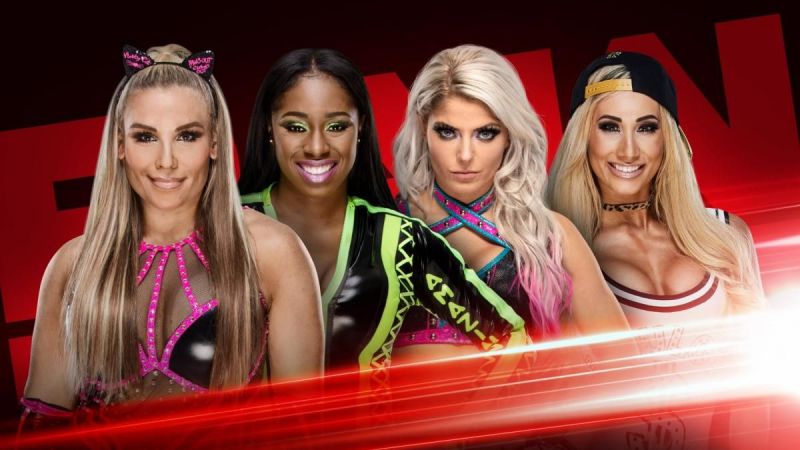 __________
The WWE TV YouTube Experiment
Week 5
Monday Night RAW/ July 15, 2019/ Long Island, New York
I had Night 3 of New Japan's G1 Climax to watch on Sunday (and Night 4 on Monday), so I didn't see Extreme Rules. The results seemed okay, but it's worthless to cover it here if I didn't actually see it. I did, however, take advantage of a 3-month subscription for 99 cents a couple of days ago, which follows the 2-month subscription for 99 cents that ended this week. So that's awesome. I can justify spending what translates into less than 40 cents a month on the WWE Network. I can't justify 10 bucks a month. And it has nothing to do with the current product.
I'm not going to get on a soapbox, but in short, I signed up on day one and kept my subscription even after I stopped watching regularly, and even after I stopped watching altogether. But when they signed the Saudi deal, I was not happy. And then they doubled down by continuing on with the show after the murder of an innocent journalist. It runs deeper than that, but that's the gist. As soon as they decided to run that show, I decided that morally, I couldn't give them $120 bucks a year any longer. So that's that. I started a free trial at the end of January. Got a second one at the beginning of April, and then accepted 2 months for 99 cents in May and 3 months for 99 cents in July. A buck ninety-eight for 9 months? Yeah, I don't have a moral obligation that stops me from throwing couch change at someone. In reality, when my subscription ends in mid-October, I'll have paid 22 cents a month. Hey, I'm even doing numbers analysis up here. How about that?
__________
Monday Night RAW 7/15/2019
Total Number of Clips: 13
Total Time: 34 minutes, 18 seconds
*Note: In the interest of saving space, I won't be embedding every clip, only the ones that I feel are necessary.*
__________
Brock Lesnar's SummerSlam opponent to be revealed (4 minutes, 56 seconds)
This was the longest clip of the small batch this week, running more than a full minute longer than the second longest, and that one (Truth, Maverick, and the 24/7 Title) was one YouTube clip but 3 actual TV segments. The next longest video that was only one segment was a full minute and 56 seconds shorter than this. The Women's 4-Way and angle afterward got a 3-minute video. More on that later. This was fine, standard fare from Heyman, and although the outcome at the end of the night was disappointing, at least based on this segment it felt like maybe someone fresh would get a title match. Good enough. (1 for 1)
__________
2-out-of-3 Falls Six-Man Tag Team Match (2 minutes, 59 seconds)
This got Robert Roode on TV, which is good. He actually feels like a guy who would fit well as a regular partner/ally for The Revival. Match seemed fine, and the aftermath was good, with Ricochet getting taken out by The Club, which means they aren't done with him even though AJ took his belt at the PPV. I hope something big happens with The Club and it's not just AJ as a mid-card guy with 2 guys as his backup. Or even AJ as a main event guy with 2 guys as his backup, like they did in his feud with Roman Reigns in 2016. If that's all they do, eh, it's fine, but it's nothing special. Finn has to become part of this when he returns in the fall, right? (2 for 2)
__________
The Viking Raiders vs. Vinny Gruner & Jackson James (1 minute, 36 seconds)
Man, they came really close to killing that guy with the pop-up powerslam finish. It's good to see these guys aren't getting the Ascension treatment, but they have been on TV for exactly 3 months as of this episode of RAW. It's time to start doing something with them because the crowd doesn't seem to care very much. It was just an inoffensive squash and they're not being beaten up by 60-year-old men every week, so I'll take it. Next week is the RAW Reunion, though. If I were these guys, I might consider not showing up. (3 for 3)
__________
Cedric Alexander vs. Drew McIntyre (2 minutes, 17 seconds)
After the unbelievably bad angle they did last week to close the show, they needed to give Cedric something, and thankfully they did in the form of a quick win over Drew McIntyre. I get the feeling Drew probably isn't going to be challenging, much less defeating, The Undertaker at SummerSlam. He'll probably just be in Shane's corner for his match against Kevin Owens. Oh well. That's close, right? I'm interested in seeing if they follow up with Cedric now, or if this was just an apology match for the shit that happened on the previous show. Either way, this was exactly what they needed to do. (4 for 4)
__________
Finn Balor vs. Samoa Joe (1 minute, 47 seconds)
Joe picks up another win in extremely quick fashion (the match was under a minute and a half long), which is good after losing his 50th title match in a row. Getting beat up by Finn immediately after was completely unnecessary, though. I know that Finn is a fighter, but why bother? Instead of Joe getting what was essentially just a fluke roll-up, why not have him tap Finn or choke him out? Finn is leaving in a few weeks, and it's going to be The Demon, not Finn Balor, who is going to take on Bray at SummerSlam, so at this moment Finn Balor is a disposable entity. This did nothing for Joe. (4 for 5)
__________
Bray Wyatt returns and attacks Finn Balor (1 minute, 21 seconds)
I will say, the mask is definitely scarier in the ring the way it was presented here than it was when it was revealed in the Firefly Fun House vignettes. It looked like a corny, failed attempt to look scary, at least to me. I liked the outfit with the striped pants and whatnot since it's a different attire than he was wearing when he left, but the mask was uninspiring. It was scary as shit on Monday, though. This was very well done, and I really hope Bray beats The Demon at SummerSlam. Hopefully, they can do that and then drop the silly gimmick that The Demon is a creature that uses Finn as a host (that's pretty much what they've made it) and just let Finn be Finn, a cool dude in a leather jacket who sometimes likes to paint himself up because he enjoys the showmanship of it. This was about as good as they were going to get for the re-debut of Wyatt. I hope, almost exactly 6 years after his original main roster debut, they get it right this time. I also wonder if he's going to wrestle in the mask and if the mask looks a little different because it's not the exact same one from the promos, and instead has been altered to be worn in the ring. (5 for 6)
__________
The Street Profits predict Brock Lesnar's next challenger (1 minute, 59 seconds)
Can they be done with this now, please? It started off as amusing, but now it's getting annoying. This is a terrible use of a pair of guys who are absolutely terrific. If they aren't joining the RAW tag division, please just keep them in NXT. (5 for 7)
__________
Zack Ryder vs. Mike Kanellis (1 minute, 50 seconds)
Next. (5 for 8)
__________
Lucha House Party vs. The Club (2 minutes, 51 seconds)
This was exactly what it needed to be, with AJ, Gallows, and Anderson picking up a win as a team in what appeared to be a solid match. My big issue with this is similar to other omissions that don't make much sense. Ricochet interfered in this match and went after AJ (it's what they used to stop the match for the commercial break). Why not show that? It's important in the build of the feud that Ricochet isn't going to let these guys walk all over him. Outside of that, this was still an entertaining clip and the right thing to do for The Club, so I won't let that drag it down. (6 for 9)
__________
Natalya vs. Naomi vs. Carmella vs. Alexa Bliss
I assume that between entrances, the match, and the post-match promo this probably took around 40 minutes of the show to itself, and that would be why this week there are only 13 clips instead of the usual 17-to-19. The only parts of the match that they showed were the 3 eliminations, which means I only saw a minute and 21 seconds of what everyone is agreeing was a Very Bad 25-minute match. That means to me, as a viewer of only the YouTube content, this was actually just fine. Sadly, the last fall did include the "Let's Go Cena/Cena Sucks" dueling chant, along with a very, very brief "Goldberg" chant immediately after. Natalya is suddenly a heel, maybe, or maybe she's just trying to get on Becky's level in terms of being a loose cannon on the microphone. I guess we'll see next week. It was a bit cringeworthy, but I also like Natalya more than a lot of people do, so I'm okay with this. Thanks to the fact that the only parts of the match they showed here were good, this gets a thumbs up from me. (7 for 10)
__________
The Miz pummels Dolph Ziggler on "Miz TV" (2 minutes, 57 seconds)
It was a different promo than the one that Ziggler has been cutting for the last 3 years, so that was good. The last thing we need is another feud between these two. I have enjoyed most of the stuff they've done together over the years, but we don't need more. I sort of thought this was going in the direction of Ziggler helping Miz get his head back on straight, possibly leading to them forming a tag team that would be somewhat similar to the Awesome Truth. Maybe that is the plan. I'll wait and see with this. I also might be the last person outside of Vince McMahon and Dolph Ziggler himself who still thinks DZ can be rehabbed and do something good, so I may be judging this on a bit of a curve. Going with a thumbs up for this. (8 for 11)
__________
R-Truth Invades Drake Maverick's hotel room (3 minutes, 52 seconds)
As I mentioned earlier, this video was all 3 of the night's segments all put together, which made sense to do. This may have been the best 24/7 stuff I've seen since I started 4 weeks ago. This was a lot of fun. (9 for 12)
__________
Cross-Branded All-Star Top 10 Battle Royal (2 minutes, 53 seconds)
Boy, oh boy, there is a LOT to unpack from the name of this match. I won't do it, but wow. That's something. I don't know… the excerpts from the match itself were good, as you would expect with the talented guys involved. The winner was disappointing but Seth was really the most obvious winner, and nobody should have expected WWE to go an unexpected route like Big E, even though the crowd seemed to be supporting him the most, and the fact that he's been ready for the spot for like 3 years, or more. Again, this was fine. I don't really care very much. I will say, though, that I thought Rollins was showing a ton of fire in the post-match promo, and it almost made me care. And then he had to shoe-horn in the "reigning, defending, undisputed Universal Heavyweight Champion" line, and it ruined the whole thing for me. I'm listing this as a negative because I wish they would explore different directions. This was a perfect opportunity. Whatever. (9 for 13)
__________
Final Analysis
The July 8 episode, the final RAW before Extreme Rules, was really quite awful. I hated it. This week is a step above that. I'm mostly apathetic toward it. I felt nonplussed by pretty much everything. I'm glad that it was under 35 minutes long because it went by extraordinarily quickly, but when I was done it felt like I watched a whole lot of nothing. With the exception of the Bray Wyatt return, this week's episode could have not happened at all, and nothing would be different.
Come to think of it, that's probably worse than a bad show because contrary to what I said last week it wasn't bad TV that drove me to stop watching. It was the fact that with the exception of some really strong matches, the show was the same thing every single week. There were a number of occasions where I would miss 2 weeks and not check out the reviews, and when I saw the show again, there had been such a minimal amount of storyline progression that the episodes I missed might not have even existed at all. I hope something happens next week. At least they appear to be doing fun stuff on SmackDown, with Kevin Owens if nothing else.
__________
Straight Numbers
Average Clip Length
Week 5: 2 minutes, 38 seconds
Week 4: 2 minutes, 10 seconds
Week 3: 2 minutes, 33 seconds
Week 2: 2 minutes, 44 seconds
Week 1: 2 minutes, 32 seconds
The average length of each clip is back on par with the first 3 weeks after last week's sizeable drop. After a little under 48 hours, here are some viewership numbers:
Bray Wyatt's return has over 2.5 million views
Just over 2 million views for R-Truth pinning Drake in the hotel
The Battle Royal has over 1.7 million views, as one might expect
The Women's 4-Way has 555k views
Over 400k for Cedric vs. Drew
Viking Raiders at under 87k views, by far the least-watched
Bray's return came very close to outclassing, in under 48 hours, the most-watched clip from last week's show, which was the Roman/Cedric vs. Shane/Drew match. That had around 2.6 million views as of last Friday night, more than 2 days longer than the Bray return clip. As of the writing of this, Wednesday evening July 17th, that clip has only earned about another 100,000 views, at just over 2.7 million.
The 24/7 Championship saga must have had some buzz, which it hasn't had for the last 2 weeks. It's the second-most-watched clip for the July 15th RAW. The 24/7 stuff didn't even earn enough views last week for me to even mention it in more than a single sentence — there were 3 clips (probably should have just put them all together in one) and only one of them was over 100k. The one with the word "consummation" in the title was just under 300k last Friday and sits at 662k as of Wednesday evening. The other two videos are well below 350k. Hitting over 2 million views this week is back up to form and makes me happy.
I don't recall any other video featuring the women's division going above 300,000 views, especially not in under 48 hours. I would wager that the reason it's at more than half a million views is that people heard the match was awful, and they were curious to see it for themselves. Those people were likely both disappointed and relieved at the same time. No disrespect to the women, but this match had a ton of buzz online and it wasn't positive attention. Very few people checked the 4-way match video out because they were interested in the outcome, and Becky Lynch isn't in the thumbnail, her name isn't in the title of the video, and the title doesn't even specify that the match was for a title shot.
The Viking Raiders continue to be one of, if not the least-viewed videos every week. After just under 48 hours, they have well under 100,000 views, Even the Street Profits hit 104k. Also, after hitting 1.4 million for Maria's in-ring destruction of Mike Kanellis a few weeks ago, that angle has stalled out big time both in development and in YouTube hits. Ryder squashing Kanellis has only 284k views. The "pickles and ice cream" video from the July 8th episode, which was the awful follow-up to the original angle from July 1st (which peaked at 1.8 million as of this writing) is at a pitiful 184k after more than a week. Maybe they should be glad that nobody is checking them out. The fewer eyes, the better.
Well, that's all I have for this week. I'm officially at the halfway mark, as there are 3 more episodes of RAW before SummerSlam and my last will be the night after. So far, I'm not leaning toward going back to being a regular RAW viewer. I might start checking out SmackDown, though. It seems like fun.
__________
Nick Marsico/ Writer (kinda)
The Chairshot Dot Com
__________