Steve Cook's Top 5: Toronto Wrestlers
Toronto has produced some great wrestling talent–who stands out?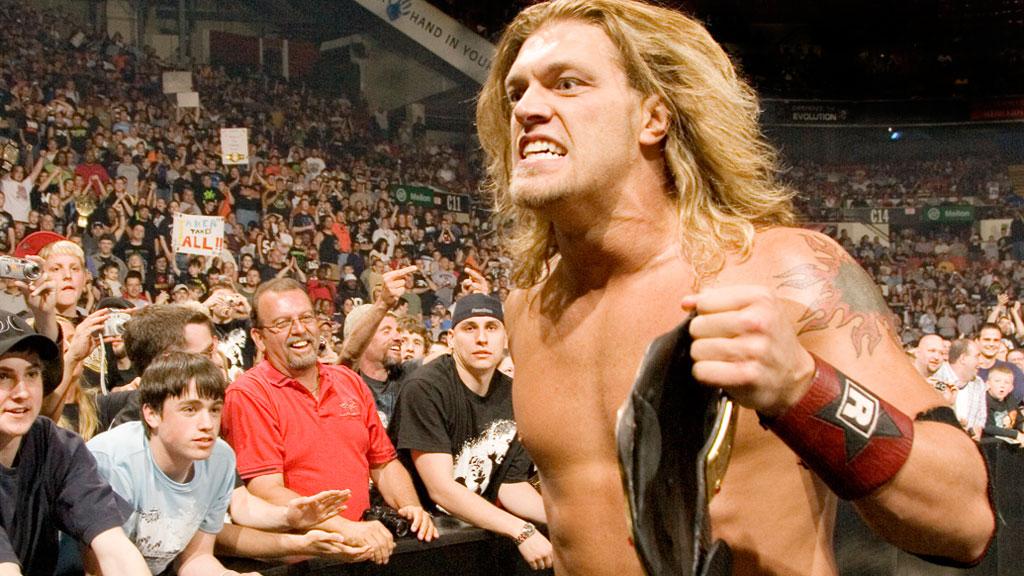 The Toronto Raptors are in the NBA finals, inspiring Steve Cook to take a look at the 6IX's best wrestling exports!
The Toronto Raptors have finally made it to the NBA Finals after twenty-four seasons of basketball action. We all know that basketball isn't the sport of choice for many residents of the T-Dot. We also know that the Maple Leafs haven't made those fans happy for generations.
Toronto is one of professional wrestling's best cities. It goes back to the days of Frank Tunney running regular cards at Maple Leaf Gardens. Toronto has hosted two WrestleManias along with countless WWE events with rabid fans attending and letting their opinions be known. Eventually, WWE got tired of that & labeled Toronto as "Bizarro World". To be honest, Toronto fans knew what was going on, & WWE didn't want to accept that.
Today, we look at five of the finest professional wrestlers to call Toronto home.
5. Christian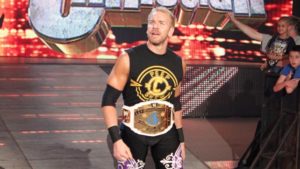 Poor Christian. He was always doomed to be the Marty Jannetty of his tag team with Edge. Edge fit the size needs that WWE had at the time, & Christian was a bit shorter & lighter than what they wanted. Somehow, the CLB hung around and got the WWE fanbase liking what he was doing. The WWE front office still didn't like it too much, so he got his release & went to TNA to become an actual main event talent.
I went to a TNA house show in Louisville that had Christian fighting Kurt Angle for the TNA World Championship & seemed like a legit main event. He eventually got back to WWE & became the WWECW Champion. Then he got called up to SmackDown to be Edge's second banana, and Edge got forced into retirement until anything else could happen there. Christian never got to prove to Vince that he was anything more than a CLB. Such a shame.
4. "Whipper" Billy Watson
If you want to talk about Canadian wrestling legends, you have to talk about Whipper Billy. He was one of the first NWA World Heavyweight Champions, holding the championship for 239 days between Lou Thesz's first & second title reign. He was always at the top of the card at Maple Leaf Gardens during his career, and he would have stayed there if not for a horrific accident where he got hit by a car. Watson still raised a ton of money for charities after his career ended, and appeared on television from time to time to get beaten up by the Shiek.
3. Trish Stratus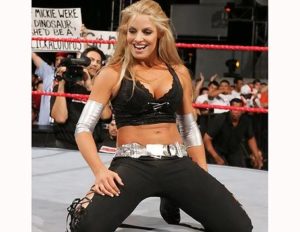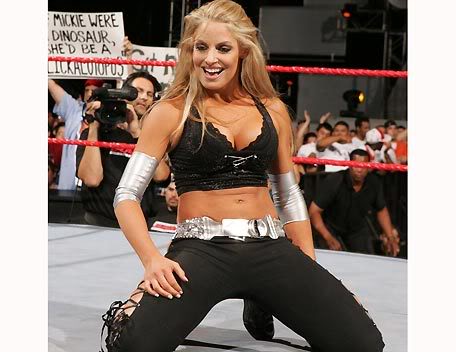 Up until the Women's Evolution/Revolution, Trish was the greatest female competitor in WWE history. Her seven Women's Championship reigns were unrivaled until Charlotte Flair came along. Her workrate was unparalleled in WWE until the Women's Evolution became a thing. Until Ronda Rousey, Becky Lynch or anybody else of this era came along, the only woman that could claim similar popularity to Trish was Wendi Richter. Trish didn't have Cyndi Lauper on her side, so she deserves a lot of respect there.
---
Time to pick up a new Chairshot shirt!

Get yours at:
https://www.prowrestlingtees.com/related/thechairshot.html
---
2. Gail Kim
If we were only talking about WWE, Gail would be so far behind Trish that it wouldn't be funny. Her first WWE run wasn't great, and her second WWE run was even worse. For whatever reason, Gail worked so much better in TNA/Impact Wrestling. Her feud in TNA with Awesome Kong was epic. She could never replicate that in with WWE with whoever they had at their disposal.
Some wrestlers were like that. They worked in one promotion and not in others. Gail was meant to perform with TNA/Impact Wrestling. If she went anywhere else, it didn't work. But when she was with the right promotion, she was one of the best in the world.
Honorable Mention: Traci Brooks
This won't come as a surprise to anybody that's read anything I've ever written. I credit Traci taking notice of me early in my 411 days to my still doing this nonsense today. Sadly she came around a little too soon to be part of the WWE Women's Evolution, or even when TNA decided to actually push Knockouts. She was the original TNA Knockout, and I keep hoping that she'll be part of All Elite Wrestling at some point.
1. Edge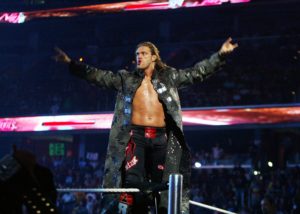 THE RATED-R SOOOOOOOOPERSTAR! Love him or hate him, Edge definitely had an impact on WWE throughout the 2000s up until his retirement. He was that guy on the fringe of the main event scene for years, then once he got there he racked up championship after championship.
He started out with the Brood, then formed one of the greatest tag teams of all time with his fellow Ontario resident, Christian. Once they split up he was able to spread his wings & become a top singles star. It took a little time, but once he caught on he became a guy WWE could build a show around. He became a guy WWE could build as the third greatest Canadian wrestler of all time.
I mean, I like Edge, but even he would say he would rate behind Bret Hart & Chris Jericho.