Tiffany's Takes: NXT UK (6-12-2019)
How does NXT UK build towards Travis Banks' title shot?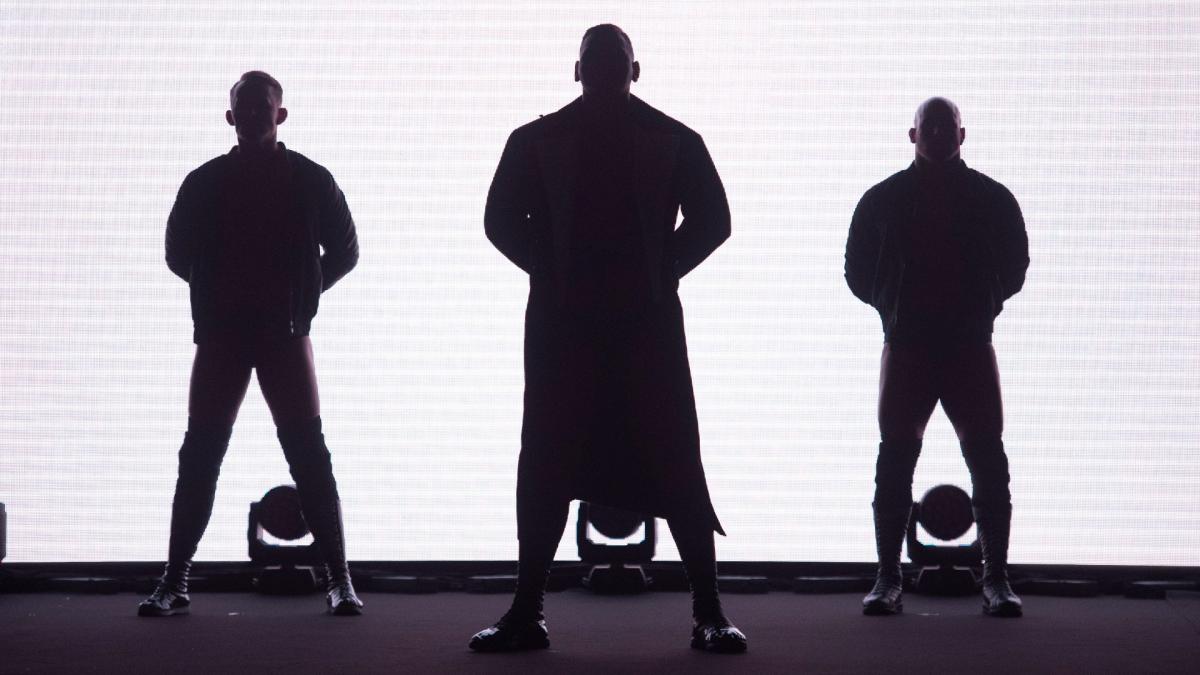 How does NXT UK build towards Travis Banks' title shot?
After last week's surprising Fatal Four Way, what does the landscape of NXT UK look like?
British Strong Style vs Imperium: Well, that wasn't in the history books! To no great surprise, the Big Strong Boys vs Imperium was FABULOUS! Even though I haven't been overly impressed with WALTER or his new friends, that match is definitely worth a rewatch. The big surprise was the appearance of Alexander Wolfe of SAniTy on the Imperium side, but I'm not going to pass judgement until I see how things work out.
NXT UK Women's Division: I think I said last week that I really didn't think Isla Dawn and Xia Brookside had a prayer against Jinny and Jazzy Gabert and I was right. They got TROUNCED by Jinny and her hired hand. The sad thing is, I don't even care enough about Jinny to get mad that she basically sat on her ass and let Gabert do the hard work. I just rolled my eyes, and that's not a good thing. Kudos to Brookside and Dawn for their end, because that was really good, but the rest of it was eh.
YES! We're going to be getting Storm vs Ray! Thank you wrestling gods! I hated Storm calling the NXT Women's Championship 'Shiny Shiny', it just struck me as annoying, but I'm THRILLED at the prospect of seeing her lock up with KLR, so let's go!
Promos: There were a LOT of promos and vignettes this week, so I'm assuming they were at the end of that round of tapings, so let's break these down.
I really liked Ligero's story about being born with eye troubles and how that formed him as a person and just why he wears the mask, which I honestly wanted to know. That said, I'm not sure what the point of the promo was since Ligero has been featured fairly prominently on NXT UK since the start.
Kenny Williams' interview was interesting. I liked that he wasn't surprised by Dar's behavior and isn't really worried about it because that's just how Dar is. We also learned that Williams has the fun task of dealing with Kassius Ohno next week, so that should be interesting.
I loved Travis Banks' promo. It's always nice to hear someone's pride in their country and beginnings and seeing how proud Banks was to be the first Kiwi to wrestle in the Royal Albert in half a century really made me like him. I still don't think he's got a snowball's chance in hell, but I'm really rooting for him anyway.
The Hunt vs Gallus NEXT. WEEK. Batten down the hatches!
Dragunov vs Joseph Conners: There's an old saying 'Be careful what you wish for because you just might get it' and Joseph Conners learned that the hard way with Ilja Dragunov. The Righteous Killer wanted to face Dragunov and he got him, and it was ugly. I will give Conners MAD props for being able to hang with the Moskovskiy Bezumets (Moscow Madman) and putting on a heck of a match, but Dragunov comes by his reputation honestly, that Torpedo, or whatever it's called looks nasty. I hope these two have another run-in someday.
Overall Comments: So, how was NXT UK? It was pretty good, even though it seemed a little heavy on promos, but again, that might be because they were likely at the end of that round of tapings. However, the matches were really good and we got some build for next week.
I was surprised by how much I enjoyed British Strong Style vs Imperium. That was a really good match and we've got build for next week.
I'm so excited that we're going to get Storm vs Ray down the road, those two are going to TEAR. IT. UP! I'm less enthusiastic about the Women's Tag match, but we'll see how it goes next week.
That's it for Tiffany's NXT UK Takes, stay tuned for NXT!
Tiffany's Takes: NXT UK (6-19-19)
Lots of questions and lots of movement on the NXT UK brand! Why did Alexander Wolfe join Imperium?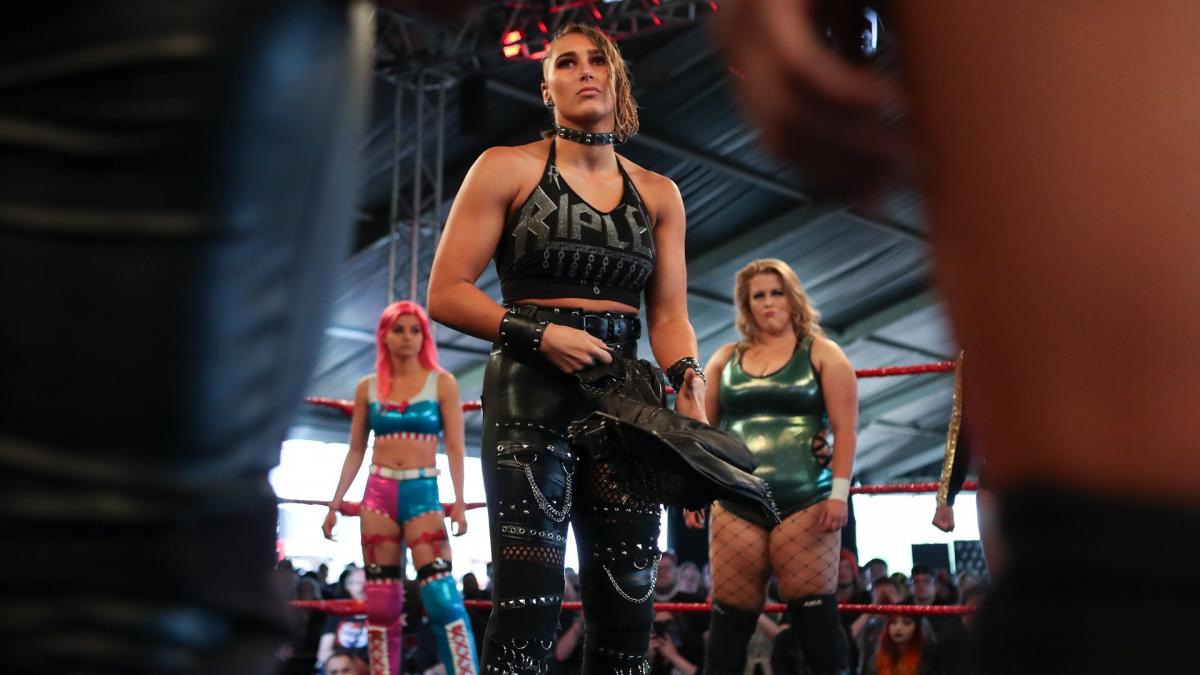 Lots of questions and lots of movement on the NXT UK brand! Why did Alexander Wolfe join Imperium?
After a shocking finish last week, who is ruling the Kingdom?
NXT UK Championship: Well, unless Travis Banks is going to be an Australian Winston Churchill, this storyline has officially left the 'Ripped out the history books' tracks, though the subtle hints at fascism were a little uncomfortable. I loved that Wolfe's reasons for joining were about respect, something he didn't really get during SAniTy's main roster run, and making professional wrestling great again, which seems to be a thing with a lot of people in the business.
I loved Banks coming out and basically saying he'll take them all on. I realize that Banks doesn't really fit with British Strong Style, but if they need a fourth member, he'd be a great addition.
NXT UK Women's Division: We're getting KLR vs Toni! This is NOT  a drill! That battle royal was really good, i loved the rookies coming in. Everyone looked really good in this match. I LOVED that Xia Brookside got some revenge on Jinny and Jazzy by eliminating Jazzy.
I will admit, I got REALLY excited when it looked like Xia won because she's one of my faves in NXT UK, but the way she was eliminated protected her and she showed that she's a STAR in the making. I will not, however, complain about Kay Lee Ray getting a shot at Toni Storm! I'm super excited by that! That match is going to be a barn burner.
NXT UK Tag Team Division: It's officially official! Mustache Mountain WILL be getting a Tag Team Championship rematch! I love that MM acknowledged that it's taken them almost five months to get around to asking for that match, but they're still getting it. Look out, GYV!
Kenny Williams vs Kassius Ohno: I don't like Kassius Ohno, but I'll admit that that was a really good match from him and Kenny Williams. It definitely went a lot longer than I'd expected since this was a cold match with no real build, but it wasn't bad. I was surprised by Ohno getting a win over Williams, who is a fan favorite, but they might be trying to groom, and I use that term loosely, Ohno for a bigger mid-card role.
I am curious about what the story is with Williams and Amir Jordan. I assumed that Jordan's 'injury' at the hands of GYV was a work, but he hasn't been seen in weeks and Williams is now feuding with Noam Dar. I hope they haven't split Lucky Bad Boys up, they were such a good team and fun to cheer on.
Speaking of Dar, what is his deal right now? I don't remember him being such a pretentious little douchebag during his initial heel run. I do like Williams and Dar feuding right now, but I'm not a fan of Dar's new attitude.
Gallus vs The Hunt: To quote JR, that was bowling shoe ugly. I wasn't expecting scientific or technical prowess in this match, but yikes, it was a brawl. I was impressed by how long it went since neither team usually has matches longer than maybe five minutes. Gallus pinning wasn't a shock since I think I can see where they'll be heading going into TakeOver: Cardiff, but we'll see. Gallus needed the win more than the Hunt, but Hunt will get their moment.
Overall Comments: Well, that was really good! The best part of these hour-long Network shows is that it feels like more gets accomplished in the 45-60 minutes they get to tell all these stories and it works.
Super excited about Toni Storm vs KLR. I'm not exactly saying KLR is going to win, but it'll be a hell of a match.
Xia Brookside showed her star power in that battle royal. She's going to be the It Girl in NXT UK before she's done.
I love that WWE is nodding to the trend of making professional wrestling respectable again. That seems to be a growing trend in the wrestling world lately and I like it.
Mustache Mountain vs GYV should be good, whenever it happens!
That's it for Tiffany's NXT UK Takes! Stay tuned for NXT US!
Tiffany's Takes: WWE 205 Live (6/18/19)
As WWE rolls into their Tacoma Stomping Grounds, the purple brand needs to establish a challenger for WWE 205 Live leader Tony Nese.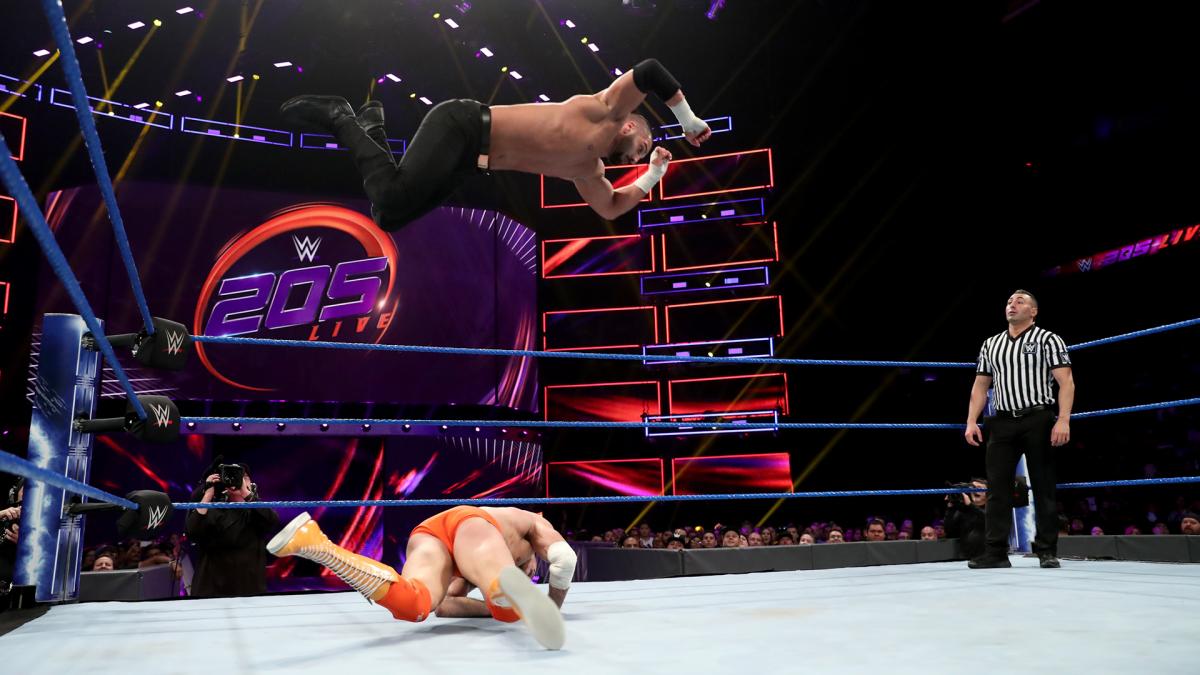 As WWE rolls into their Tacoma Stomping Grounds, the purple brand needs to establish a challenger for WWE 205 Live leader Tony Nese.
After last week's shocking Fatal Four Way, who will be this week's #1 Contender for the WWE 205 Live brand's Cruiserweight Championship?
WWE Cruiserweight Championship: What? What happened to the deciding match being tonight? That is a total cop out by Maverick and WWE to not have Gulak vs Tozawa to decide who faces Nese at Stomping Grounds. Tozawa earned his spot and Nese wants to face him, why does Gulak have to be shoehorned in for no good reason?
Brian Kendrick vs Russ Taylor: Okay, the start of that segment was fun with Kendrick exposing Dar as being at 205.  The match against Russ Taylor, who had more guts than brains was fun, but I'm more intrigued by Kendrick vs Dar.
Drake Maverick vs the Kanellises: So 205 Live GM Drake Maverick was apparently AWOL after stealing the 24/7 Title from R-Truth, but it was clear from the promo between the Kanellils'  and Gallagher that Maverick has got bigger problems than winning the 24/7 Championship.
Jack Gallagher vs Chad Gable: I'm glad Gallagher doesn't seem the worse for wear after that nasty spot last week. I do want the rematch. I'm also intrigued by Kanellis picking a fight with Gallagher over the match, especially now that they've re-signed with WWE. Next week looks like fun.
I'm also very intrigued by Kanellis wanting to bring more respect to 205 and himself since WWE doesn't seem to have any interest in it. I agree but I'm more curious where this is going to go, especially given the feud brewing with Kanellis and Maverick.
Ariya Daivari vs Oney Lorcan: This was a really great main event. Daivari and Lorcan do no have pretty wrestling styles, but it worked for them and really showed the different styles in the 205 locker room. It's not all flips and kicks, these guys can brawl too. I was disappointed in the DQ finish, but it protects both guys and keeps this feud going, so that's fine.
Singh Brothers vs Lucha House Party: They did it!!! By hook or crook, the Singh Brothers FINALLY got a win!!! I was literally jumping up and down over this! I'm really sorry about poor Penelope, but the Singhs getting a win was such a great moment.
Overall Comments: How was 205's go home show? It was okay. I was REALLY disappointed that WWE copped out on having Gulak and Tozawa have a deciding match. Tozawa really earned the spot, Gulak won a single match but he's in the main event scene after being gone for months? Really?
The whole thing with the Kanellis' is really peaking my interest. Now that they've re-signed with WWE, I'm hoping that they'll get more screen time because they have the potential to really take 205 in a new direction, especially by feuding with Maverick.
I'm so excited that the Singhs finally won! They have been so undervalued due to being Mahal's lackeys that I was afraid they were about to be future endeavored. Since the win was tainted, it will probably continue the feud with LHP, but that's okay, the Singhs proved they can win, they just need to do it more often.
I loved the main event! Daivari vs Lorcan was really good and it shows the real depth of the 205 roster.
That's it for Tiffany's 205 Takes! Tune in tomorrow for the NXTs!
---
Time to pick up a new Chairshot shirt!

Get yours at:
https://www.prowrestlingtees.com/related/thechairshot.html