CM Punk Return Would Be Huge For Wrestling
What would a CM Punk return mean for the wrestling business?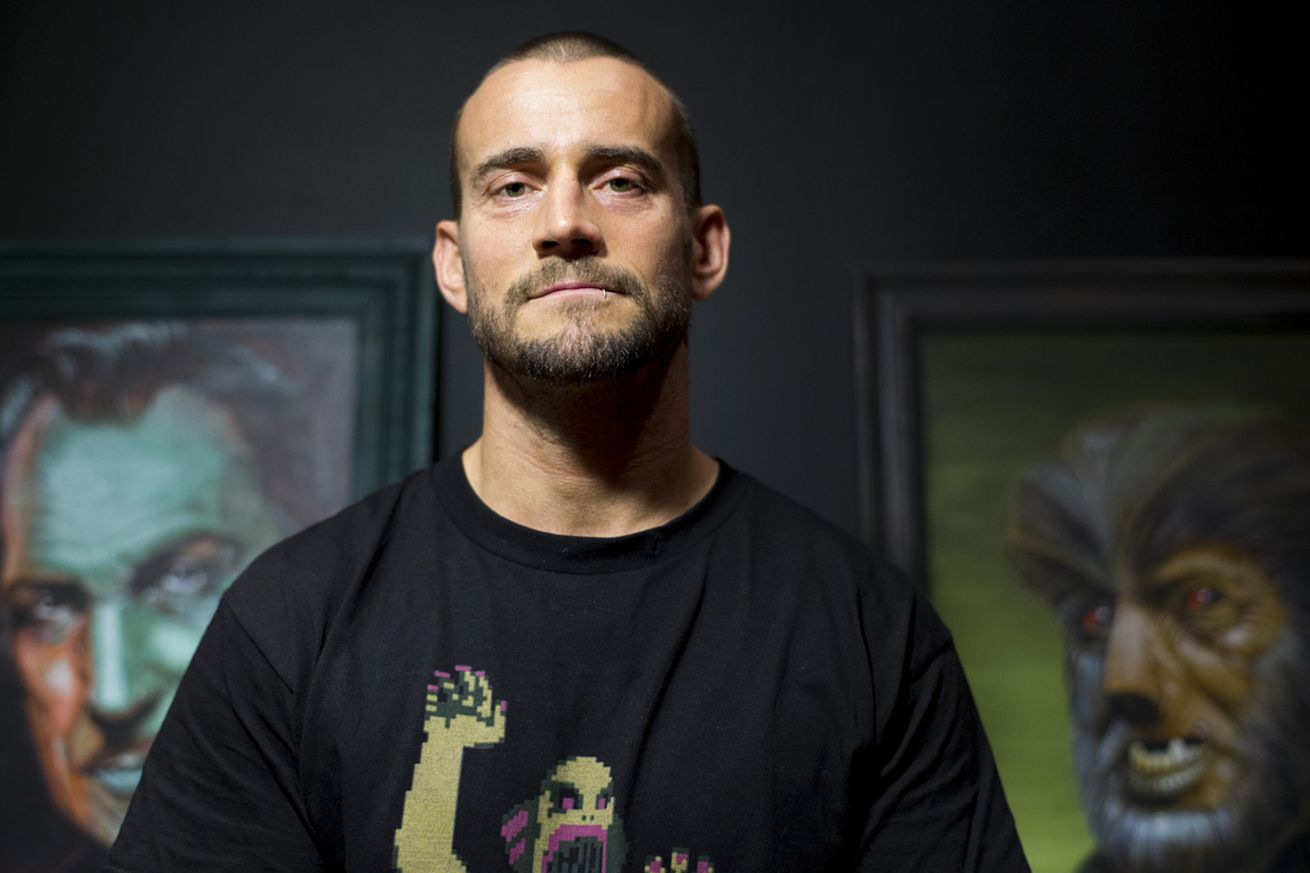 It's been five years since CM Punk left WWE. Whether you liked him or despised him, CM Punk left a mark on the wrestling business when he gave his famous pipebomb promo. Punk was known as an anti-hero in WWE, he wasn't afraid to speak his mind onscreen and off. After leaving WWE in 2014, Punk aired out his grievances with WWE. He touched on his frustrations with booking and how WWE officials handled his staph infection.
Punk's situation caused him to retire from wrestling and he's said on many occasions that he has no interest in returning to the ring.
But that hasn't stopped the speculation over Punk's wrestling return. Yes, Punk has said he's never returning to wrestling; however people can change their minds. Back in April, Punk dressed in a disguise made an appearance at MKE Wrestling. Punk's appearance sparked speculation that he was working on a return to the ring.
With AEW having their All Out PPV in Punk's hometown of Chicago and the wrestler making at Starrcast convention during that weekend, speculation about Punk's return is at an all-time high. AEW has expressed interest in signing Punk and many believe that the wrestler will make his grand return during the PPV.
He's straight edge. He's controversial. He's a former Heavyweight Champion. He's "The Best in the World" & he'll have a live mic at Starrcast!#Starrcast is honored to welcome CM Punk to Chicago, Labor Day weekend!

Platinum & Gold Bracelets on sale NOW:https://t.co/VShyAsTu00 https://t.co/qR2WBIomjA pic.twitter.com/nOGTHQTm1n

— #StarrcastIII (@StarrcastEvents) July 18, 2019
If by some chance AEW was able to work out a deal and sign Punk, this would be a huge moment in wrestling.
Just like recent AEW signee Jon Moxley, Punk was burnt out from wrestling. His time in WWE and the frustrations with his booking caused him to lose his passion. After listening to his story, fans firmly believed that Punk was done for good.
However, as many wrestlers will probably tell you, it's hard to stay away from the ring. Maybe after some much needed time away, Punk has regained his love for pro wrestling. With his passion for the sport back, he's itching to step into the ring and show everyone why he's still one of the best.
AEW would be a good choice for Punk to make his return because he'll have creative freedom and he'll be treated like a main event star. Not only would joining AEW be beneficial to Punk, but it'd also create more buzz around the company.
With AEW being a new company and competition for WWE, they're going to have to draw in the viewers. They've shown they can create engaging promos and awesome matches. However, when it comes to the roster, they're going to need star power. They already have Cody Rhodes and Chris Jericho, who most fans know from WWE. Plus, the signing of Jon Moxley aka Dean Ambrose is going to bring in more viewers.
Having a big star like CM Punk join AEW after a five-year absence would create a huge media storm. With a roster of stars like Moxley, Kenny Omega, and Hangman Page; there are endless possibilities for dream matches with Punk.
While nothing's official yet, fans are anxious to see if Punk shows up at All Out. If he does, he's going to blow the roof off the joint.